COVID-19 : Our priority is your safety and peace-of-mind when traveling. Click here for updates 
TravelStore's Los Angeles Headquarters
11538 SAN VICENTE BLVD., LOS ANGELES, CA 90049
Get in Touch
Business & Vacation Travel
Travel Experts
Our Los Angeles Travel Agency
Our award-winning travel agency in Los Angeles is located in the Brentwood neighborhood on L.A.'s west side. TravelStore's Los Angeles travel agency is our headquarters office, comprising a team of vacation travel agent experts, corporate travel planners, and some of our executive staff.
Our Los Angeles travel agency features some of our most experienced travel advisors; they have vacation and corporate expertise to locations all over the world. Our advisors have also been featured in Travel+Leisure magazine, Travel Agent magazine, AFAR , and more for excellence in the industry.  We also are proud that our employee-owned company has been recognized as "The Best Place To Work in LA" by the Los Angeles Business Journal .
310-575-5540 Visiting our LA Travel Agency
Whether you're looking to take a business trip across the country or overseas, explore the world on a vacation by land or by sea, we can find the perfect travel agent in our Los Angeles office to plan the perfect trip.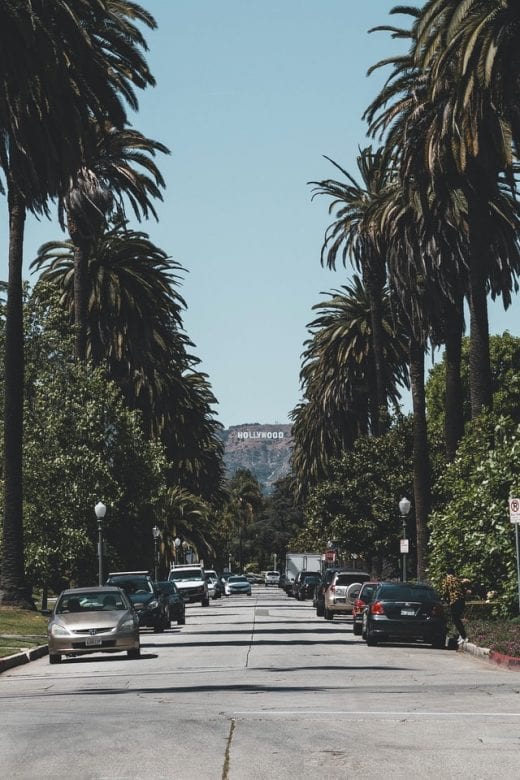 Vacation Travel
Planning a vacation properly is quite involved — especially today – there are many moving parts and details. It requires expertise and research to provide you with the right recommendations based on your preferences and needs, to coordinate all the details seamlessly, and to continue to monitor conditions and changes up to and throughout the trip.
Corporate Travel
As one of the nation's premier travel management companies , we are uniquely positioned to offer small to medium-sized companies all the bells and whistles the mega-companies can — but with something more — a very personal touch.  That's part of what the difference being independent and employee-owned means.
We're an employee-owned travel agency anchored by our values, integrity and dedication to customer service. Our award-winning company consistently ranks as one of the best agencies in the country…( Travel Weekly ,  Business Travel Weekly) , and is a top member of the prestigious  Signature Travel Network and an affiliate of BCD Travel , worldwide partnerships allowing us to provide our customers more benefits.
Headquartered in California, TravelStore has several branch locations throughout the state to better serve you. We invite you to make an appointment with one of our vacation planners to create your next trip, or to contact our corporate travel management team to review your business travel needs.
Los Angeles Travel Experts
Submit your travel request online, or connect with one of our Los Angeles Travel Experts to help plan your next luxury vacation.
Dustin Thrane view profile
Karen good satzman view profile, robbie hanna view profile, jonathan alder view profile.
Yelp! Reviews
Google Reviews
Find us here....
More About Working With Us
Why should i work with you as my travel agent.
Working with a professional travel advisor will not only streamline your trip and save you time, but will also provide benefits you would not be able to obtain on your own. Working with an experienced and well connected travel advisor will also help make your trip much more unforgettable as a result of the value we bring.
Are you a call center?
Not at all. All our professional Travel Advisors, listed above, work in our Los Angeles/Brentwood TravelStore office. You will have a direct access to your TravelStore advisor who works on your trip with you before, during, and after as needed, and is available to you by email and phone.
Does TravelStore offer emergency support during the vacation?
We have an After Hours service to handle emergencies and changes. Each trip is different, and we strive to always provide you with the contact information you need while traveling as well as urge you to purchase a quality travel insurance policy, many of which also offer 24/7 emergency assistance. If you use our Pocket Travel app , you also have a means to message your Travel Advisor should you need to during your trip.
Do you charge separate fees for your services?
Our professionals add a lot of value to planning your vacation, which is part of our 'At Your Service' Vacation Assurance Plan . We do charge for our services, which include itinerary planning and handling your arrangements and much more — not unlike other professionals who charge for their time and services. We know that the value of what  you receive far outweighs any fee we have and invite you to check out reviews on this website or on Yelp.
Do you belong to any professional organizations?
Yes, TravelStore is a Premium Member of ASTA (American Association of Travel Advisors), CLIA (Cruise Line International Association), SoCal ASTA, and Signature Travel Network. Additionally, on the corporate side we are an affiliate member of BCD Travel.
Where can I learn more about how you work?
You can learn more on our How We Work page:
Travel Associates Los Angeles
When experience counts..
Travel Associates is a boutique agency with a focus on uncompromising customer service. We trust you'll soon discover there is more to a travel consultation than you might expect. We recognize well traveled clients, like you, appreciate unique travel experiences and a choice of premium travel options. That's why we will go out of our way to tailor-make your dream itinerary and provide competitive first class and business class airfares, special interest tours, luxury cruises and luxury rail journeys with a difference.
At Travel Associates, travel is our passion and we're excited to share this new chapter with you. When you're ready to begin planning an unforgettable vacation, call us!
Virtuoso Member Since 22 May 2017
Associated Companies
Forgot your password.
Your account has been temporarily locked due to too many failed login attempts.
Please wait 15 minutes and try again or reset your password .
You'll receive:
Access to the world's best travel advisors, offering expert advice and worry-free planning.
Special rates and connections with nearly 2,000 travel partners worldwide.
VIP amenities, upgrades, and experiences you can't get on your own.