Delhi private sightseeing tour
Hotel pickup and drop-off
Private tour.
Professional English-speaking guide.
Bottled water
Entry/Admission - Khari Baoli
Entry/Admission - Agrasen Ki Baoli - Leamigo
FOR MORE DETAILS WHATSAPP OR CALL ON +919711798628
Gratitutes recommended
Monuments Entrance fees.
Entry/Admission - Friday Mosque (Jama Masjid)
Entry/Admission - Chandani Chowk (Allah Wali Chorangi)
Entry/Admission - Humayun's Tomb
Entry/Admission - Qutub Minar
Traveler pickup is offered.
We pickup our guests from any location in Delhi or near the Airport.
Indira Gandhi Intl Airport, New Delhi, New Delhi 110037 India
Hotel pickup is offered. View the hotel list on our checkout page to see if yours is included among the pickup points.
Infants must sit on laps
Near public transportation
Not wheelchair accessible
Confirmation will be received at time of booking
No heart problems or other serious medical conditions
Most travelers can participate
1-2 PAX premium air conditioned sedan car.
3-4 PAX premium SUV/MUV car.
5 PAX onwards premium coaster.
You can Whatsapp on +919810274798 for more details.
This is a private tour/activity. Only your group will participate
For a full refund, cancel at least 24 hours in advance of the start date of the experience.
You'll get picked up See departure details
1 Khari Baoli Stop: 30 minutes - Admission included See details
2 Friday Mosque (Jama Masjid) Stop: 45 minutes - Admission excluded See details Pass by India Gate Red Fort
3 Humayun's Tomb Stop: 60 minutes - Admission excluded See details
4 Agrasen Ki Baoli - Leamigo Stop: 30 minutes - Admission included See details
5 Qutub Minar Stop: 60 minutes - Admission excluded See details
You'll return to the starting point
More to explore in New Delhi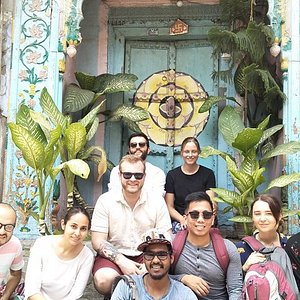 Delhi private sightseeing tour provided by BAE Travels
We, and third parties, use cookies for technical and analytical purposes, for marketing purposes and for integration with social media. For more information, refer to our Privacy Policy and Terms of Consent . By clicking on 'I agree', you consent to the use of these cookies.
We, and third parties, use cookies for technical and analytical purposes, for marketing purposes and for integration with social media. Refer to our  Privacy Policy and Terms of Consent .

Sign in using your email ID
Don't Have a tourHQ Account?

Please enter your email address below
Already a TourHQ member

Explore the world with tourHQ

I am a Traveller
I am a Guide
I am a Tour Company

USD US, dollar
GBP British Pounds
New Delhi private guides from tourHQ.com are experienced to walk you through the culture and tradition of Delhi that includes stories about magnificent Red Fort, Mughal tombs and sprawling food courts packed with thalis and samosas!

Main Guiding Area
Only Licensed Guides
Recent Reviews

Guides Near Delhi
Faridabad (1)
Bahadurgarh (2)
Ghaziabad (1)
Gurgaon (10)
Tours & Activities
Tour Operators
From the Blog
Top private tour guides in delhi.
Johny Singh
Delhiite by birth, guiding and tour escorting have been my passion from very beginning . Hence I did my graduation in Indian History from the esteemed Delhi university in 1987. As one language is never enough, hence I did a Diploma in German language from MAX MULLER BHAWAN, GOETHE ... more
Fida Hussain
Since my childhood, I liked to travel a lot and meet new people. I joined the travel industry in 2000 and I have been providing private tours and guide services to many guests from different parts of the countries.Traveling is my passion and there is nothing more fulfilling to me than the smell of ... more
Ajay Tripathi
Helping/Assist Tours for the last 25 years. more
Sheikh Arif
Hello, my name is Sheikh Arif, a real local, who is an authentic born Delhiite from 350 years old family in Delhi and has a 15 years working experience as a tour guide in Delhi. Know Delhi inside out be its Local, History, Geography, Culture, Custom, Tradition, Religion & Its Locations. I have been ... more
Gajendra Singh Rathore
I'm Gajendra Singh Rathore and I love history, art, architecture and nature, but at the same time I'm interested in people and human relations. I believe to be a good guide means to take care and respect the needs and interests of my clients. My main goal is to provide you with an exciting, informative ... more
Nawin Pandey
My name is Nawin, I work as tour guide and have license, approved by the Ministry of Tourism, Government of India. I can go with my tourists inside the monuments to explain the details, history and architecture of the places. I can guide you in other cities like Delhi(The Capital of ... more
Vishnu Singh
Namaste...My Name is Vishnu Singh & I'm a professional tour guide of Delhi,Jaipur and Agra, which is also known as the golden triangle of India. Being a guide I love to take initiative to make my Guest feel comfortable and let them know about our Religion,people's opinion and as well know about ... more
Himmat Singh
Hello my friends, my name is Himmat Singh Chandrawat, I am working as a tour guide/escort in India from Delhi (capital of India), and I am from Neemuch, M.P. which is 700km far from Delhi and 160 km far from Udaipur (the city of Lake). I love this job, and I love to visit all sights, do ... more
Gastronomic Getaways: What to Expect in the World's Top..
You might have often heard your elders say if you need to learn about the culture and tradition of ...
Photographer's Haven: 8 Insanely Picturesque Countries ..
Undeniably, beauty is in the eye of the beholder, yet often, it requires a journey beyond our ...
From Supporting Local Communities to Environmental Pres..
In a world becoming increasingly interconnected, travel has evolved beyond mere exploration, with ...
Top 5 Destinations in India to Celebrate Holi
The festival of colours, Holi, is one of the most spirited and vibrant festivals in India. Be it ...
World's 10 Best Festivals to Celebrate in 2023
One of the best ways to spice up your foreign travel experience is by being a part of that ...
5 Reasons Why You Should Hire a Guide!
Amongst the gazillion logistics that need to be taken care of while planning for a tour, one key ...
5 Best Places for Your 2022 Winter Bucket List
As the season of the chilling cold, Christmas and New Year celebrations, and definitely long ...
Sitong - Into the Platter of Oranges
Darjeeling Hills of eastern Himalaya have various attractions waiting to be explored, and one of ...

For tour guides
For tourists

Find a local private tour guide for sightseeing in New Delhi in India using Private Guide World by filtering your preferred language in the box at the top of this page in the center
Choose a local private tour guide in New Delhi, India
Thanks to the Private Guide World service in a few clicks you can choose a personal tour guide to local attractions of New Delhi city in India. Enter the destination, search parameters, and preferred language to see the results. You can use the filter ONLINE ONLY to see which local tour guide in New Delhi is currently online!
Our private tour guides know New Delhi and the surrounding region very well, speak the local english language plus the other languages, too, and can help you to understand the local people, culture, traditions, and history better while you are in New Delhi. During the tour in New Delhi, you will not have any problems with locals if a tour guide is by your side. Your local personal tour guide in New Delhi will help you learn a lot about the region and share only the most exciting knowledge and best experiences with you. Check out some of the local sights & attractions of New Delhi, wildlife & nature, and ask your personal tour guide to show you the local gems hidden from a regular tourist without a professional tour guide. Before you travel to New Delhi, be sure you have enough local currency Indian rupee with you in case you need to buy a souvenir or tip a tour guide!
New mass message
Please add some text to the message. The tour guide will answer you in a private message
Already have an account? Log in
Don't you have an account? Sign up
Delhi Private Tours & Local Tour Guides
Discover things to do and plan a trip to delhi, india with a local guide.
View all 9 reviews
Popular Delhi Tour Guides
Hello Travelers I am working as an English speaking tour guide in Agra, the city of the Taj Mahal and throughout north India, with many years of experience. I am a government approved license tour guide. I never think that a tourist is a client. Because a tourist is a guest for me, and a guest is God in India. "Atithi Devo Bhava," meaning "The guest is equivalent to God," I have been providing tour guide services to tourists from all over the world since 2012, and by God's grace, they are all happy and satisfied with my tour guiding. I always show them as per their choice and interest, taking them to Delhi, Agra, Jaipur, Haridwar, Rishikesh, Varanasi and all north Indian tourist destinations and introducing them to Indian history, heritage, culture, tradition & customs, wildlife, religion and more. I am an expert travel advisor, and I can create customized tours of India's tourist destinations based on your preferences. I can arrange other travel services such as trip planning, transfers, sightseeing, train and air tickets, accommodations, language guides, and car rental services.                                                                                                                                  
We offers all Inclusive Golden Triangle India Tours, Same Day Tours, Rajasthan Tours and Wildlife Tours and vacation packages that provide a complete experience! We are renowned for ultimate tour packages across India at most affordable rates. We have a team of specialists, who can offer you best tour services throughout your tours and will feel you like home. We arrange ultimate dinner, lunch and breakfasts and snacks during the travel. We have co-operation with best India travels to offer you luxury vehicles during the tour. On festival seasons, we offer great amount of discount for our valuable customers. You can save a lot booking tour with us, on festival seasons. So, come and join us, to get best experience of tour and travel.                                                                                                                                  
I am a tour guide having licence from Ministry of Tourism Government of India and having experience of more than 15 years in tourism industry, I am local so have excellent local knowledge. The training to conduct tours for my guests to provide them unique experience I got it from the Government institutions which increases my ability to provide my guests with an amazing experience. One thing which I can promise is that after the tour my guests will rate their wonderful experience by 5/5 in their feedback.                                                                                                                                  
Hello, I'm Praveen, and I'm passionate about the world of tourism. With a deep love for travel and exploration, I have dedicated my career to creating unforgettable experiences for travelers from around the globe. We have a team to work with you 24/7 in Agra, Jaipur, and Delhi. We offer a Day trip to the Taj Mahal from Delhi, an Agra Overnight Tour, a Golden Triangle tour, a Jaipur day trip from Delhi, and a Jaipur Overnight trip also we have a team of multilingual guides in Delhi, Agra Jaipur. We would love to give unforgettable memories to all travelers with our passionate team. We have 13 years of experience in the tourism industry which is more than enough to understand the needs of all travelers.                                                                                                                                  
Namaste , I am from Jodhpur also famous as the blue city of India, I work as Freelance tour guide and I am authorized guide from the ministry of Tourism India, with experience of 18 years in this field,                                                                                                                                  
I'm Sumit, Professional Tour Guide for Agra, India. I am a tour guide with over 12 years of experience in showcasing the wonders of Agra, India, to travelers from around the world. My extensive knowledge, passion for history, and commitment to providing exceptional customer experiences make me different from other professional guides. Credentials: Certified Tour Guide by the Uttar Pradesh Tourism Board. Fluent in English and multiple local languages. Expertise in Agra's historical, architectural, and cultural heritage. Deep understanding of the intricacies of the Taj Mahal, Agra Fort, Fatehpur Sikri, and other significant landmarks. In-depth knowledge of local cuisine, markets, and shopping. Tour Offerings: Taj Mahal Tours Agra Fort Exploration Fatehpur Sikri Excursions Agra's Hidden Gems Culinary Adventures                                                                                                                                  
Recognizing the transformative power of storytelling, I decided to channel my wanderlust and knowledge into guiding. I obtained certifications as a professional tour guide, and my journey as a guide began. As a tour guide in India, I am not just a guide; I am an ambassador of India's rich heritage, a storyteller, and a fellow traveler on your incredible journey through this captivating land.                                                                                                                                  
Abhishek S.
I am (abhishek) tour guide for the northern region-india, i have license from the ministry of tourism- government of india. i am enjoying my work as a guide because the most interesting thing about my profession is meeting people from all over the world. i am working from agra the love city.                                                                                                                                  , new delhi tour guides.
My name is Shan. I have been working in tourism since 2010 as an English and Spanish tour guide (approved by the government). I graduated with a history degree and a Spanish diploma. During my 13-year's career in tourism, I got the opportunity to serve several dignitaries, including the vice president of Equatorial Guinea and the embassies of Colombia, Israel, Indonesia, and many tourists from around the world. Join me to explore the most powerful dynasty's home (Mughal Town), which is also known as the city of love (Agra).                                                                                                                                  
Hi , I am zahid khan here from Agra , India , working as a japanese and english speaking guide in Agra since 25 years , having guide licence from ministry of tourism india for whole india. Right now i am giving my service in Agra but if you wish i can go enywhere in india and can create tour as your wish.                                                                                                                                  
I was born in Agra City and working as a Tour Guide in Agra since 8 years .I am authorised Guide from Ministry of Tourism .I love to show my city To all the travellers and give them a memorable tour experience of Tajmahal and Agra City .I know the city Agra very well and the places of Interest other than Tajmahal like Best places to get safe and Hygienic Food in Agra ,Local Markets and Famous Sweets of Agra .I am Authorised to work In Whole of North India ,So if you want to Have a Tour in New Delhi or Jaipur Please Let me Know . I can Assure you that ,You would have a memorable Touring Experience with me in Agra or Any Other Cities in North India .                                                                                                                                  
Dhruv G is an accomplished professional with over 25 years of experience in the Travel and Tourism Industry, holding an MBA specializing in International Business & Marketing. 5th Generation, with a deep family history in Delhi. My paternal family are mostly from Civil services (highest positions in the Indian Government) and my maternal family is from the teaching services. Whereas my parents wanted me to become a pilot and got me admission to Delhi Flying Club. However, life had other plans for me. As a result, I left my flying aspirations behind and entered in the field of Tourism. God has given me opportunities to travel around the world. Based on my travel learnings, education and experiences, I brought the experiential tourism concept to India. I am passionate about photography and travelling. I love to walk and interact with locals wherever I travel. The most memorable walk from my travel was crossing the Hemisphere during my Trip to Kenya. I am very fond of flying kites and riding bikes. I strongly believe that local residents best know and understand how their neighborhood works. Being born and brought up in this part of the city I enjoy sharing my Delhi with our guests and introducing them to its rich heritage, culture and food. Our walks are an experience, which helps our guests to get in touch with local people to feel the pulse of the city. Notably, I have received numerous accolades for his outstanding contributions to the industry, including: Traveler's Choice Best of The Best Experiences in India, the 10 BEST EXPERIENCES in Asia, and among Best of The Best Around the World with 5 stars rating for ten consecutive years and is in Hall of Fame of Industry leaders. Received special recognition Award in Los Angeles, California for the contribution in the industry. Awarded by Japan Airlines for setting up Catering Unit in India "Zee Travel Business Award" for The Best Walking Tour Company in India" We are group of five passionate friends.                                                                                                                                  
Hello !!!!!!! Greetings from Incredible India. I am a Certified Tourist Guide by the Ministry of Tourism. Book me for Delhi monuments tours, Delhi city tours, Delhi-Agra-Delhi tours, Delhi-Jaipur-Delhi tours, Golden Triangle tours, and PAN India tours as a Tour Manager/ Tour Escort.                                                                                                                                  
I am a 46 year old man. Quite interesting with varied hobbies as I am a writer, musician, commentator, avid reader and traveller. I can engage persons in never ending conversation on topics like history, sports, culture, art, food, literature etc. Expert on Delhi tours with half day tour of Old Delhi/ New Delhi or Full day Delhi tours. Charges are quite reasonable and satisfaction is guaranteed.                                                                                                                                  
Hello everyone, I am a freelance tour guide licensed by government of India, having also completed a Government of India training course entitled ' Tour Operator'. I live in Jaipur, the capital city of Rajasthan province, and since 2005 I have been providing my services as a tour guide for Agra, Delhi, Jaipur, Amritsar, Lucknow, Varanasi and throughout Rajasthan, including Jodhpur, Udaipur, Pushkar, and Jaisalmer. Frequently, I have been hired as the local guide by group leaders of various tour companies. I have also traveled to other parts of India including Mumbai, Goa, Diu, Kolkata, Darjeeling, Shimla, Manali, Chandigarh, Amritsar and Uttarakhand. I would be pleased to provide local guiding services on art, culture, history and traditions of India, along with the best sightseeing tips, whether you have already planned your trip to India, or not. In this case, I would also be pleased to help you in planing your itinerary, based upon your interest and the intended duration of your stay. I look forward to showing you my home city, state and country so just give me a message.                                                                                                                                  
Hello, Namaste, I am chitwan from Agra( India) Government certified Tour Guide since 1998, working in Agra and other cities of India. I have worked with many companies in India and provided my services with excellent feedback. I have also organized private tours for many clients with the best arrangements. I have earned good experience in the hospitality industry and cater to my guests in English and German. Thanks Chitwan                                                                                                                                  
Popular delhi private tours.
Private Guided Tour of Delhi
This trip is the best way to see delhi in a day this trip offers many things in a single day, it is full of history, culture, religious diversity, a visit to mahatma gandhi cremation ground to pay homage to the messenger of peace, world heritage sights visit temples, mosque, gurudwara(sikh temple), jain temple, visit one of the craziest markets of the world(spice market, local food market, indian wedding market, and a lot more you are visiting all the above sights with your local guide..
Same Day Agra Tour By Car From Delhi
The same-day agra tour from delhi offers an opportunity to visit the iconic taj mahal and other prominent attractions in agra within a single day. the itinerary typically involves an early morning departure from delhi to agra, followed by a visit to the taj mahal, a unesco world heritage site and one of the most famous architectural wonders in the world. visitors have the chance to explore the intricate details of the taj mahal and learn about its historical and cultural significance..
Delhi Full-Day Private Guided Tour
This is a full-day privately guided day tour of new delhi and old delhi. it's an 8 hours tour of the city in a private car with a chauffeur and tour guide. i strongly believe that this is the best way to explore all the colours and aspects of delhi in one day. note- i will work with you to include whatever you need in accordance with your wishes and budget.
Aerial Delhi 360 Degrees views with Heritage walk
Take a mind-blowing aerial tour of old delhi's best attractions from a view you probably haven't seen before. delhi's monuments sparkle in its classic glory but even from above, these sites still awe. also enjoy guided heritage tour to the alley and quarters of an erstwhile imperial era, the private mansions or havelis of old delhi. take a sneak peek into the lives of the erstwhile elite merchants of old delhi. these will fill you with both nostalgia and wonder..
Taj Mahal with Elephant Conservation Center Visit
From delhi in a day visit taj mahal with a responsible visit to the elephant conservation center. visit the unesco world heritage site taj mahal. later get a chance to see elephants rescued from their former human masters and now enjoying their natural life. you contribute to this wildlife conservation in india. visit the unesco world heritage site taj mahal..
Cook, Dance, Talk & Pray with an Indian Family at their Home
Your ever long desire to spend some relaxing time with an indian family at their home and know all about india over a delicious meal ends here. during this unique tour, the guests shall get a rare chance to interact with an indian family at their home. have all your questions answered on indian culture as you take part in several activities in the guide's home. a special tour based on needs & requirement of numerous guests wanting to experience the best of indian hospitality..
Old Delhi and Spice Market Walking tour
Walk through the streets and bazaars of old delhi and experience traditional indian lifestyles. visit the jama masjid mosque, red fort and the chandni chowk market. taste some famous food, and enjoy a short ride by rickshaw to the spice market..
Sunrise Taj Mahal Day Tour From Delhi By Car
A taj mahal sunrise tour from delhi typically involves an early morning departure to witness the mesmerizing beauty of the taj mahal at sunrise. here's a concise itinerary for such a tour., new delhi private tours.
Shopping tour in delhi with driver and guide
Delhi, a shopaholic's paradise, beckons you to embark on a thrilling shopping adventure with our "same day delhi shopping tour." in just one day, you'll dive into the vibrant markets, uncover hidden treasures, and immerse yourself in the diverse world of indian shopping..
Private same day Jaipur by car from delhi
Experience the royal allure of jaipur in a single day with our "same day jaipur by car" tour from delhi. journey through the 'pink city,' exploring its majestic palaces, vibrant bazaars, and historical treasures..
Golden Triangle India Tour 2 Nights 3 Days
The golden triangle tour in india is one of the most popular and iconic travel routes in the country, encompassing three historically and culturally rich cities in north india: delhi, agra, this fascinating journey offers travelers a remarkable insight into india's rich heritage, stunning architecture, and diverse cultural experiences. here's a description of the golden triangle tour..
Private: Explore Same Day Delhi With Guide
Experience the vibrant heart of india with a same-day local trip in delhi. immerse yourself in the rich tapestry of history, culture, and modernity that this dynamic city has to offer. explore the iconic landmarks like the india gate, qutub minar, and lotus temple, witness the grandeur of the mughal architecture at the red fort, and revel in the spiritual serenity of jama masjid. savor local street food delights at chandni chowk, shop for traditional handicrafts at dilli haat,.
3 Nights 4 Days Golden Triangle india with Guide
Embark on a 4-day expedition through india's golden triangle, a remarkable journey that encapsulates the essence of the country's rich heritage and vibrant culture. the golden triangle, comprising delhi, agra, and jaipur, is a celebrated route that showcases india's historical grandeur and cultural diversity..
Golden Triangle India 2 Nights 3 Days
Embark on a captivating journey through india's most iconic cultural destinations with our 2 nights, 3 days golden triangle tour. this meticulously designed itinerary takes you on an exploration of the golden triangle, an enchanting region encompassing three of india's most celebrated cities: delhi, agra, and jaipur. immerse yourself in the diverse history, architecture, and culture of this enchanting part of india..
Delhi:Agra Fort and Taj mahal Day Trip with GUIDE & LUNCH
A same day agra trip from delhi is a whirlwind adventure that allows you to explore agra's cultural and architectural treasures without the need for an overnight stay. the tour typically starts early in the morning from delhi and returns to delhi in the evening, making it an ideal option for travelers with limited time..
Private Same Day Agra Tour by Car From Delhi -All Inclusive
Enjoy a flexible itinerary and personalized attention on this private day trip to agra from delhi. depart delhi in a private air-conditioned car for just you and your party; no stopping to pick up other travelers means you'll reach agra in record time. enjoy a private tour that allows you to move at your own pace, covering the highlights such as the taj mahal, agra fort, and itmad-ud-daulah with your personal tour guide..
Popular Delhi Private Cars
Delhi To Agra Transfer By Car
Private car or taxi: hiring a private car or taxi is a convenient way to travel from delhi to agra. this is only transfer from delhi to agra. the journey usually takes around 3-4 hours, depending on traffic conditions..
Private Car With Driver Delhi Agra Delhi One Day
This is the only transportation car with a driver will pick up you up from delhi and drive to agra by expressway 3 hours of driving and visit agra then back to delhi and drop you at your hotel in delhi..
Private Transfer From New Delhi To Agra
Experience a comfortable and safe transfer from new delhi airport or hotel to agra ,this transfer includes private air conditioned car and driver and drop at agra hotel .this service is available 24 hours ..
Delhi Virtual Tours
ॐ ( OM ) - Vedic Sanskrit Mantra Meditation
[this is an online tour via zoom] ॐ (om) is the oldest vedic sanskrit mantra - said to be one of the most powerful mantras of all times. today, ॐ (om) is a globally popular spiritual symbol. ॐ (om) is the basic sound of the universe. ॐ (om) chanting symbolically and physically tunes us into that sound and acknowledges our connection to everything in the universe. the rhythmic pronunciation & vibrations of ॐ (om) chanting will have a calming effect on the body and reduce the stress..
Gods of India - A Dive into Hindu Traditions & Culture
[this is an online tour via zoom] understanding a new religion & culture can sometimes be complex however, you shall be explained about hinduism in an extremely simple way. during the online session, you shall be told about gods, temples, festivals and traditions of hinduism. by the end of this highly interactive online session, you will have a clearer & deeper understanding about hinduism way of life., delhi tour reviews, " incredible 2 day sun agra and delhi ".
Vivek was an outstanding guide . Knowledgable and passionate about Indian history. We spent 2 very enjoyable days in Delhi and Agra. Old Delhi was an amazing experience. Vivek was able to give us an insight into the Jain and Sikh religions while visiting the temples. The sites , sounds and smells of Old Delhi were amazing . Vivek was able to give us an a experience of the city. The Taj Mahal is all you expect and more. Vivek guided us through the crowds while sharing his knowledge off the history and architecture of the incredible site . A day to remember !!!!
Dear Mike Sir, It was a pleasure to serve you during your recent trip to Delhi. Thank you for taking the time to share your feedback with other travellers. I am truly delighted to hear you enjoyed the tour and I look forward to serving you again soon. My guests are always my utmost priority. Best Regards. Vivek Handa
" A must do experience in New Delhi. "
As a family of 4 with young children we had an amazing experience at Roopak's home. Communication was excellent and we knew exactly how to get there. The whole experience was organised, fun and we felt very welcome. We all enjoyed learning to cook Indian dishes and learning about the Hindu culture. We would absolutely recommend this experience.
" This was by far my favourite experience in India "
Jai was great. I'm really glad I took this tour. He was able to point out a lot of details and stories that I would have missed out. This was by far my favourite experience in India. It really made Old Delhi come to life!
Hi There, Many thanks for your kind review, I am happy that you enjoyed the tour. You have made my day special with such a lovely review. Thanks again for your time and kind review. Best regards Jai
" Highly recommend Jai! "
Jai planned our day to perfection , fast track VIP access to the Taj (skipping the queues) followed by a visit to the Elephant Sanctuary . Took away all the hassle ; arranging drivers and a great guide. Could not recommend more highly, a real pleasure to have met him ????????
Dear Sir, many thanks for your kind review and appreciation. It was an honour to serve you and your esteemed family. Thanks again for your time and kind review Best regards Jai Singh
Delhi Private Tour Guide
India must read articles.
Hiring A Guide In Agra: Pros & Cons
Agra, India
​There's no denying it, Agra is phenomenal. It's home to the Taj Mahal. It's a safe haven for recovering wildlife, and when the sunset hits the red sa...
India Tourism Statistics 2023: The Ultimate Guide
How many times a day do you use the words mango, pajamas, jungle, or shampoo if the answer is more than once, you're already experiencing the cultura....
Hiring A Guide In Chennai: Pros & Cons
Chennai, India
It's a lousy yet universal truth. Figuring out the specifics of your Chennai adventure isn't always fun, especially the "guide or no guide" debate. Yo...
Hiring A Guide In India: Pros & Cons
If you're reading this, you've probably got questions. you'd love to discover india, but there's a roadblock ahead. from chennai, agra and mumbai to j..., the best tours and activities.
With a real local of your choice
The option to personalize your tour
Just contact your favorite local
Only private tours!
So no group tours with strangers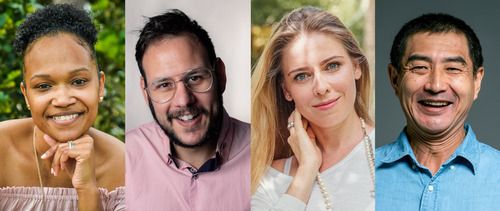 Connect with a Delhi Local Guide
Read reviews and chat with the best local tour guides in delhi. get a free itinerary and plan your private tour today..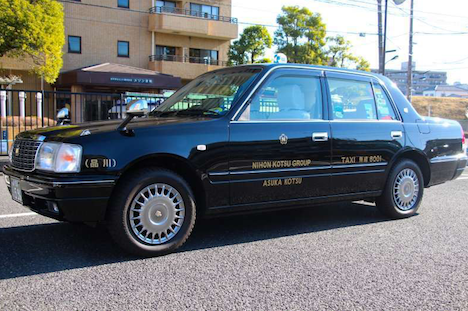 Transportation & Transfers
Tour delhi by car or van, get an airport transfer, or hire a private guide / driver. see reviews and all options..
Book a customizable Delhi Private Tour
Browse delhi tour itineraries by our local professionals and book your favorite delhi tour..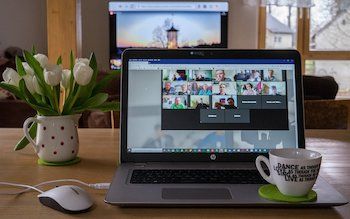 Virtual Tours & Experiences
Enjoy delhi with a virtual tours & experience without leaving your home., related delhi tour guide pages.

Delhi Tour Guide
Heart of India !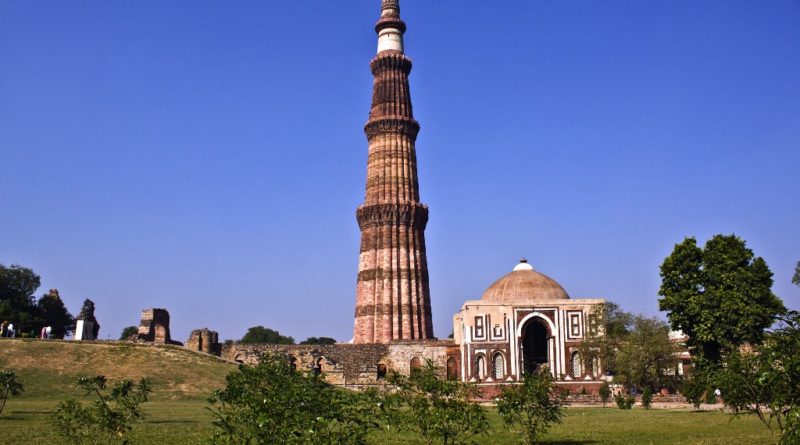 Delhi Full Day Including Old and New Delhi Tour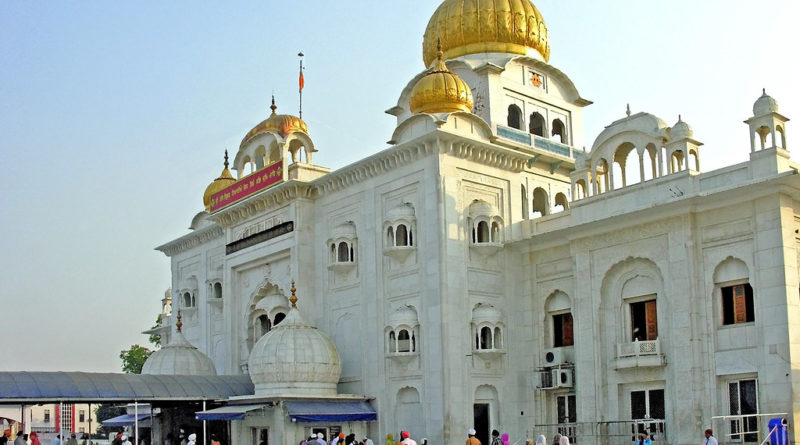 Private Old Delhi Temples and Spiritual Sites Tour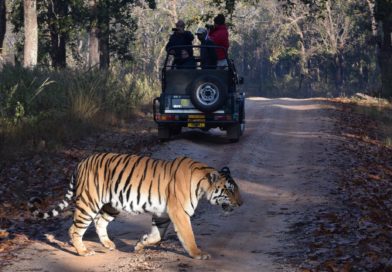 Golden Triangle with Ranthambore Tiger Tour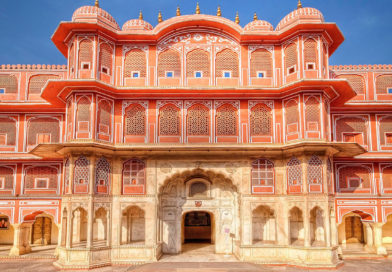 All Inclusive: Golden Triangle Tour (Taj Mahal at Sunrise )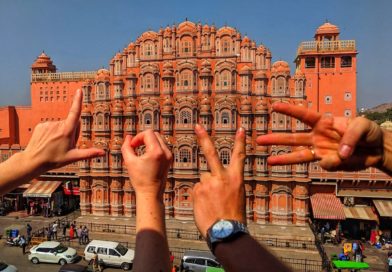 Private Jaipur Customised Tour from Delhi by Car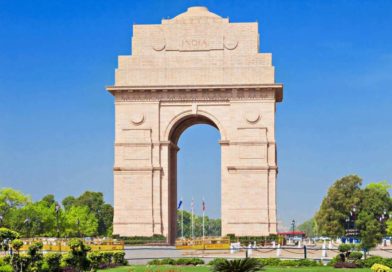 Private Old and New Delhi City Sightseeing Tour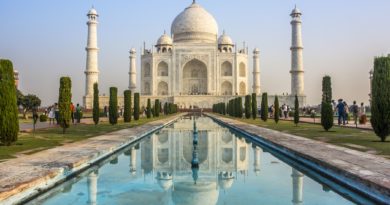 Private Taj Mahal Tour by Car from Delhi All Inclusive
Benefit from the ability to travel at your own pace and the attention of a private guide on this private sightseeing tour to Agra from New Delhi. Travel to your destination in a private, air-conditioned vehicle, and enjoy easy transportation between all of Agra's sights as well. Entrance fees to the Taj Mahal, the Agra Fort are included, as well as a gourmet buffet lunch.

Taj Mahal & Agra Fort: Private Sunrise Tour from Delhi

Agra Taj Mahal Overnight Tour from Delhi

Taj Mahal & Agra Tour by Car

2 Days Delhi and Agra Tour: Taj Mahal Tour at Sunrise
Golden triangle.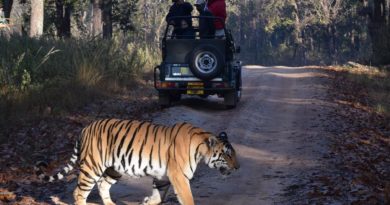 Explore Delhi, Agra and Jaipur along with Ranthambore National Park on a Golden Triangle tour of India.This private tour ensures

2-Day Golden Triangle Tour to Agra and Jaipur from Delhi

Golden Triangle Tour 3 Night / 4 Days

Golden Triangle Tour 4 Night / 5 Days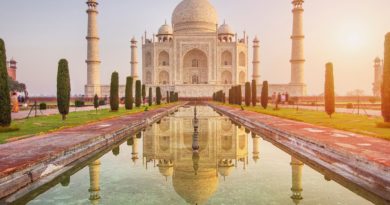 Make your way around India, and stop at Delhi and Agra during this 2 day Delhi Day Tour and Taj

8 Hours Best Old and New Delhi City Tour

Private Taj Mahal & Agra Tour by Gatimaan Express Train from Delhi
Delhi private day tours.