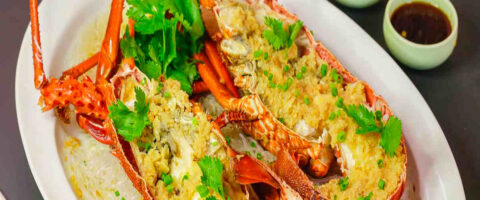 10 Unique Restaurant Finds at Resorts World Manila
This won't be your last resort
Resorts World Manila, now rebranded as Newport World Resorts in Newport, Pasay is without a doubt, one of the hottest lifestyle hubs in the country today. It's a one-stop (and non-stop) entertainment destination that's got everything you could possibly want: a shopping mall, a bar, a performing arts theater, a 24-hour cinema, and a casino.
Of course, no all-in-one resort can be complete without a handful of unique restaurants to spice up your stay. Whether it's steak, pasta, sushi, or dessert , you're sure to find whatever you're craving for. With this list as your guide, deciding where to eat won't be a problem.
Parmigiano Ristorante Pizzeria
Named after the king of cheeses, you can expect a lot of the dishes at Parmigiano to be loaded with parmesan . Known for their pizza, pastas, risottos, and steaks, you'll be completely surprised by how authentic the food tastes at this homegrown Italian restaurant.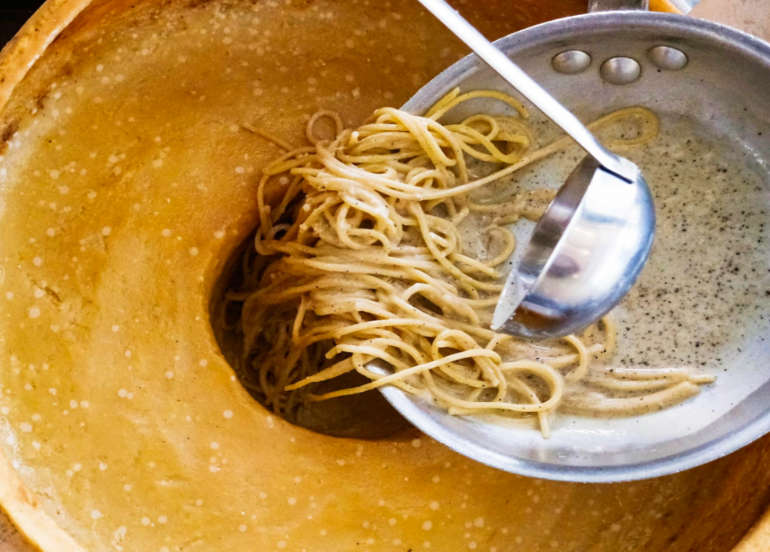 View menu View branches View their Facebook account 2/F Newport Mall, Resorts World Manila, Newport City, Pasay (02) 804-0032 | (0917) 937-7795
Ichiba Japanese Market
Ichiba is what you get when you cross a Japanese seafood market and a food hall . There are ten stalls serving a variety of traditional dishes including takoyaki, tempura, yakitori, gyoza, and ramen. They even have an Asahi bar and a section where you can catch your own live seafood!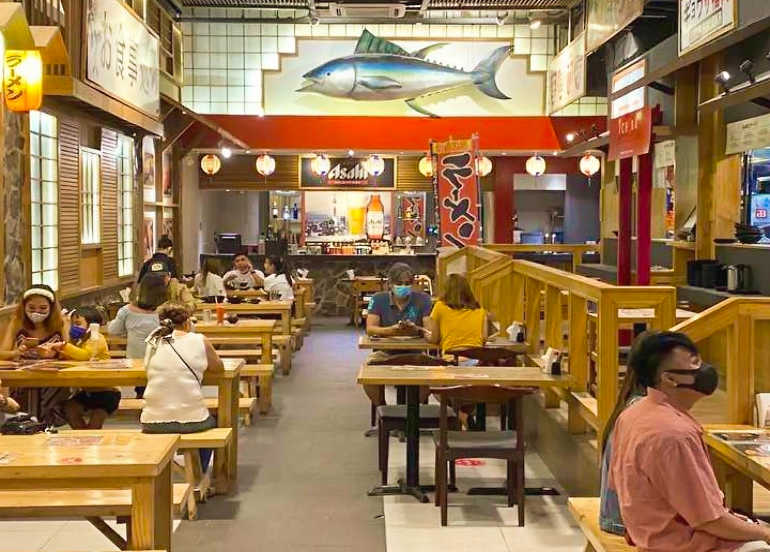 View menu View their Facebook account View their Instagram account Level 2 Newport Manila, Resort World Manila (0917) 732-2176 | 02-8251-0575
Wolfgang's Steakhouse
If there's one food that's synonymous to luxury, it has to be steak. So it should come as no surprise that one of New York City's top steakhouses has made a home in Resorts World Manila, the very definition of opulence. Wolfgang's by Wolfgang Zwiener serves a first-class dining experience with their menu of dry-aged steaks, premium seafood, fresh salads and indulgent desserts.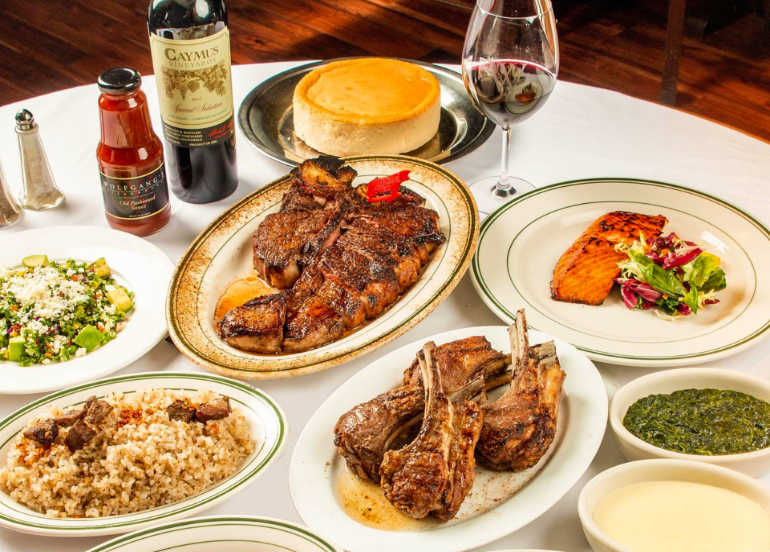 Reservations are accepted View branches View their website View their Facebook account View their Instagram account (0920) 821-9247 | (0999) 842 7954
The Red Crab
Find the freshest catch of seafood served in the most indulgent dishes here at The Red Crab. Prepare to get your hands dirty and your chin dripping with succulent juices as you dive into their Crab varieties, Seafood Buckets, Ribs , and the ultimate feast: Alimango, Tadyang, and Talaba Sets !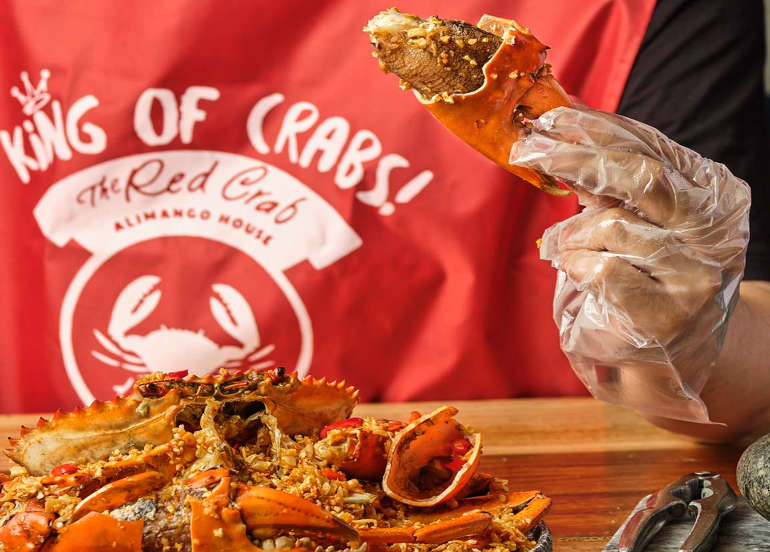 View branches View their website View their Facebook page View their Instagram account
Let's get one thing straight, Ginzadon is not a fusion restaurant. Located at Maxims Tower, this fine dining restaurant celebrates the cuisines of Japan and Korea by staying true to their traditions and serving them side by side in a thrilling interplay of textures and flavors.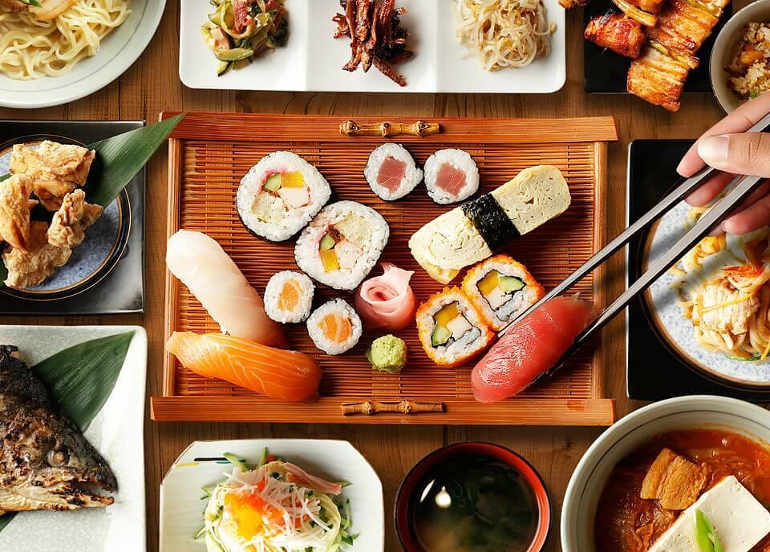 Reservations are accepted View menu View their website View their Facebook page View their Instagram account 3/F, Newport Garden Wing Casino (02) 908-8887
Johnny Kahuku's Hawaiian Shrimphouse
Seafood is king at Johnny Kahuku's. This Hawaiian-inspired concept from restaurateur Raymund Magdaluyo and celebrity chef Peter Ayson will make you forget that you're at Resorts World and not an actual beach resort. The laidback luau vibe of the place is just the right atmosphere for enjoying the bounty of the sea.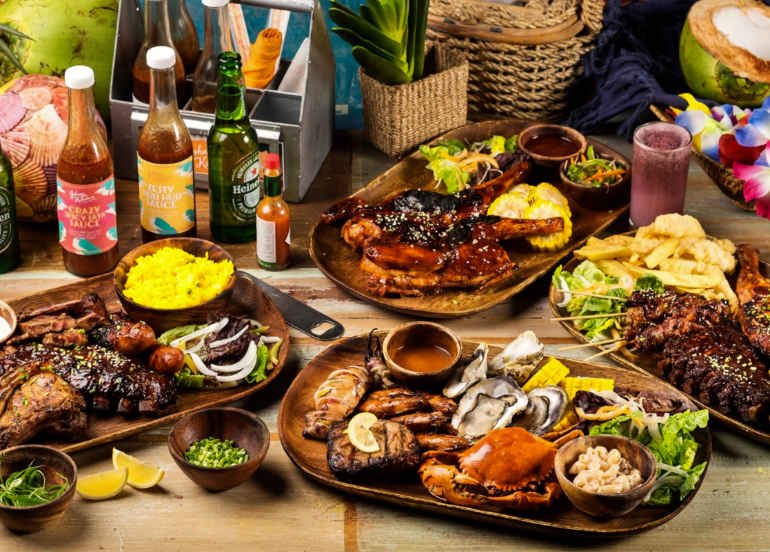 View menu View their Facebook page View their Instagram account 2/F Newport Mall 856-0087
Few dishes can give us goosebumps like a succulent roasted goose or a luxurious lobster dish. If you think that Hong Kong is the only place you can get this hard-to-come-by dish, turn your car around from NAIA and head across the street to Marriott instead! Man Ho is the five-star hotel's signature Chinese restaurant specializing in Cantonese cuisine .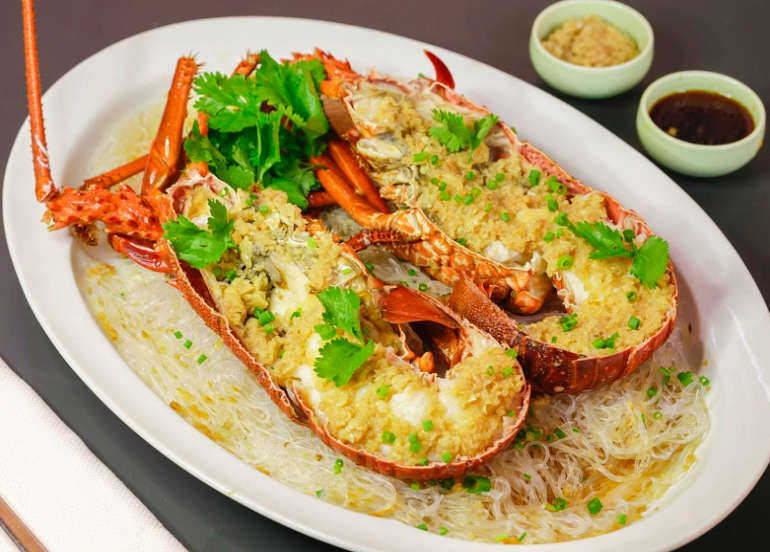 Reservations are accepted View menu View website View their Facebook page View their Instagram account Manila Marriott Hotel, 10 Newport Boulevard, Newport City, Pasay (02) 988-9999
Mr Kurosawa
Only at Mr. Kurosawa can one enjoy Japaella or Chorizo Teriyaki Pizza. This unabashedly unique fusion restaurant takes European and Japanese cuisine and combines them, creating a modern gastronomic experience. The restaurant's name is an ode to the late Japanese filmmaker, Akira Kurosawa.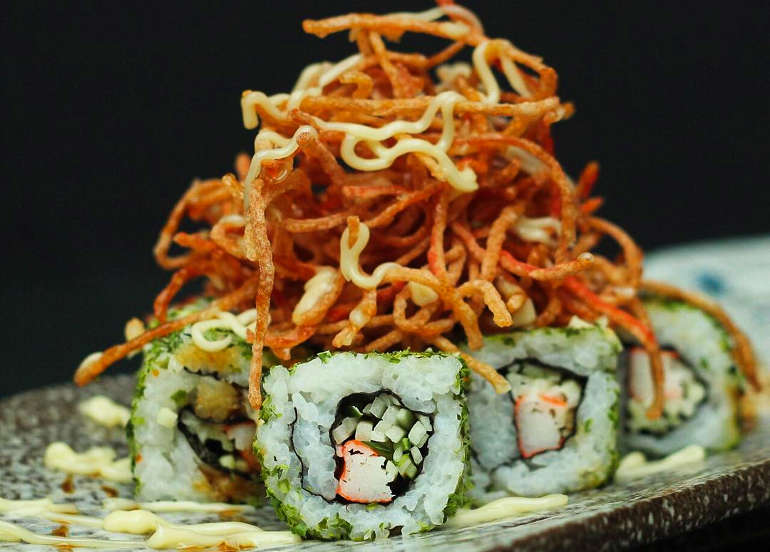 Reservations are accepted View menu View their Instagram account (02) 659-8363
Cru Steakhouse
Cru Steakhouse redefines global culinary excellence. They are the proud winners of not one, not two, but three highly prestigious World Luxury Restaurant Awards, including Regional Winner for Luxury Steakhouse Category . Their dry-aged steaks are hand-cut, hand-seasoned and carefully prepared to capture the flavor of premium quality beef. Thanks to its elegant open plan, the kitchen becomes a theatre where diners can watch their food being prepared by first-class chefs.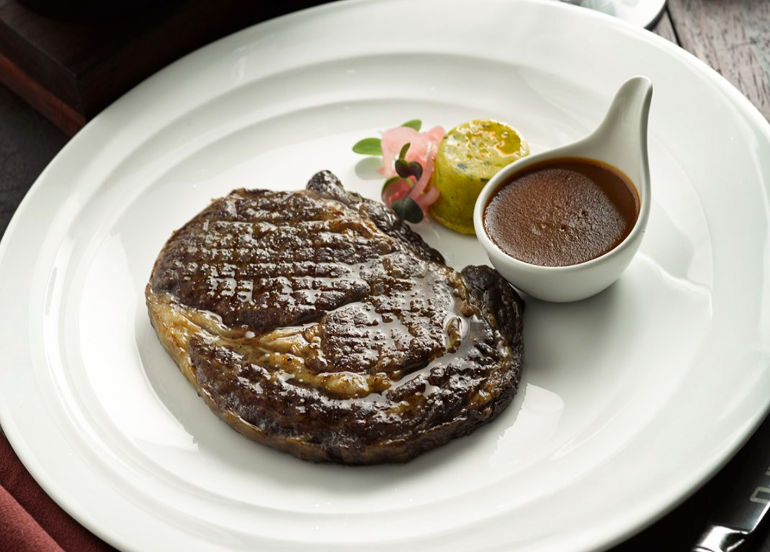 Reservations are accepted View menu View website View their Facebook page View their Instagram account Manila Marriott Hotel, 10 Newport Boulevard, Newport City, Pasay (02) 8988-9999
Crisostomo shines the spotlight on the country's cuisine . The restaurant, named after the protagonist in Jose Rizal's acclaimed novel, Noli Me Tangere, is the brainchild of celebrity chef, Florabel Co-Yatco. Their dishes will take you back to the turn of the century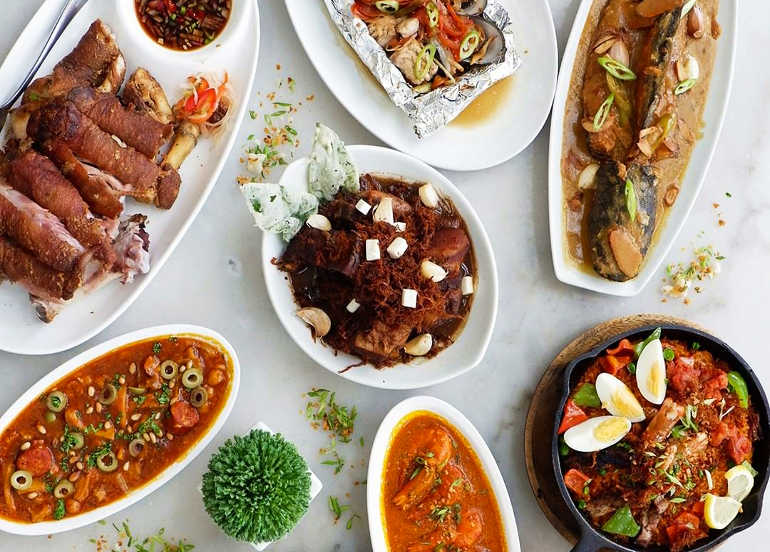 View menu View branches View their Facebook account View their Instagram account 2nd Floor. Unit F & B 3A Newport Mal (02) 8846-9275
Planning to make the drive to Pasay one of these weekends? Bookmark this article for reference or simply search for ' RESORTS WORLD' or ' NEWPORT MALL ' in the Booky App to see the complete list of restaurants around the area, complete with the full details of their location and menu!
Get discovered on the Philippines' #1 online seller directory.
Subscribe to our newsletter to get the latest food news in Metro Manila and beyond
Madhya Pradesh
Andaman and Nicobar Islands
West Bengal
Himachal Pradesh
Uttarakhand
Uttar Pradesh
Andhra Pradesh
Pondicherry
Maharashtra
Philippines
The Netherlands
United Kingdom
New Zealand
Handicrafts
Kashmiri Food
Kerala Food
Kolkata Food
Madurai Food
French Food Culture
Food from Malta
German Food
Hong Kong Food
KL Food Walk
Sri Lankan Food
Cologne Diaries
Cairo Chronicles
Growing up in Calcutta
Festivals of India
Trip Photos
Yearly Highlights
Travel Guides
Money Matters
Top Experiences
Traveling during Pregnancy Tips
Road Trip With Baby Tips
Tips on traveling with children
Kenya Tanzania
Published Work
Guest Posts
Resorts World Manila is a Haven for Foodies
The Philippines has truly become a melting pot for many cultures. In this small, yet vibrant, country, visitors can find a lot of restaurants serving different cuisines from around the world. While recognized as a second-world country, the Philippines have a lot of luxury-integrated resorts and casinos that house restaurants run by chefs that garnered international recognition. In fact, the Philippines is such a foodie haven now the TV personality and chef Anthony Bourdain has taken notice of the country's food and featured it in his series, Parts Unknown.
One of the best places to witness the bounty of cuisines that the Philippines has to offer is Resorts World Manila (RWM), which has recently opened a fine dining restaurant owned and operated by star chef Wolfgang Zweiner. The place offers prime cuts of steaks, fresh fish, and artisanal salads. Due to its popularity, Wolfgang's Steakhouse gets really crowded during the weekends, which goes to show how passionate locals and expats living in Manila are for their food.
For those who fancy Japanese food, there's a newly opened restaurant in RWM called Ichiba Japanese Market. Since Resorts World Manila is situated right across from Manila's busiest airport, fresh fish from Japan is easily sourced by Ichiba every day, making it one of the best places to eat fresh Japanese food  in the city. Ichiba Japanese Restaurant looks like a fancy, fine-dining place but in truth, it offers authentic Japanese food for less than you'd pay in some of the more expensive restaurants in RWM.
For good Filipino food, there's Crisostomo that features Filipino dishes from almost all of the provinces of the country. It is the go-to restaurant for tourists who want to taste authentic Filipino food like Lechon (roasted pork), Relyenong bangus (milk fish stuffed with meat and vegetables), and Adobong Pusit (squid cooked in its own ink). Like Wolfgang's Steakhouse, it can get pretty crowded here during lunch and dinner so it's best to make a reservation early if you are sample some traditional Filipino food.
It seems like casinos all over the world are using restaurants as some of their core attractions to get tourists to enter their establishments. In recent years, casinos have tried to even the playing field when it comes to the gaming industry, as they have attempted to fend off stiff competition from their online counterparts. Additionally, bingo halls have also experienced a similar issue and have seen dwindling revenues inside casinos because of the aforementioned and popular online operators now littering the worldwide web. Due to smartphone technology, online gaming has been made more accessible and thus, land-based gaming is finding in tough to sustain its business models against portals that offer live bingo callers during extended sessions , and a live dealer experience for card games that are close to the real thing as gaming fanatics are likely to come across. In order to counter this, casinos are diversifying their attractions, and this includes offering 5-star restaurants to their guests to dine in, spending money on what they deem more important.
These obviously aren't the only restaurants in the pristine RWM, and there's also a ton of wonderful restaurants in RWM's biggest competitor City of Dreams. Who'd have thought that most of Manila's great eateries would be featured in their casino, eh?
Image Credit – pixabay.com
This is a guest post.
RESPONSIBLE TRAVELING-BECAUSE I CARE
Powered by WeatherAPI.com
Food & Drink
Slay the Buffet: Your Eat-All-You-Can Guide to Marriott Café, Marriott Hotel Manila
Conveniently located near the airport, Marriot Café is Marriot Hotel Manila 's modern all-day dining restaurant in the Resorts World complex.
Taking your dining experience to a whole new level, the restaurant instantly captivates food lovers from its open kitchen to the various sumptuous buffet stations carrying international and local fares. From their buffet spread to their available a la cart menu, Marriot Café aims to satisfy every guest who dines with them.
Curious on where to start first? Showing up to a buffet feast without a plan of attack is a terrible idea. We give you an eat-all-you-can guide, including what you must not miss when you dine at Marriot Café:
Start Strong with Appetizers:
Marriot Hotel Manila proudly stands by their commitment to sustainable fishing which is why their offer sustainably caught seafood such as oysters, crab, scallops, mussels, prawns, and lobsters (during dinner). Guests have the choice to have them baked, grilled or douse it with the fresh sauces available.
Next to the teppanyaki station is the salad station where they go all out loading it with ready-made salad, crisp greens, toppings and a diverse set of dressings that's perfect if you want to start your meal with something healthy. Their cheese and cold cuts section may not be the most elaborate one we've seen during the whole series but they have enough to whet your appetite.
Must Not Miss:​
There's no doubt that one of the main attractions in any buffet would be the carving station. And since Marriot Hotel houses CRU Steakhouse, they boast of a premium Australian rib-eye from their quality selection of certified Angus beef. You're certain that every slice would give you a steak experience like no other. Make sure you get some of their quality condiments like mustards and homemade au jus sauces like mushroom or peppercorn you can use to further enhance the flavor of your meat with.
If you need meatier mains, you can check out the Butcher's Grill where they have quality meats – tenderloin, Salisbury steak, sausages, pork loin, pork or chicken barbecue, and lamb chops – you can choose from, that's all grilled upon ordering.
The biggest selection in Marriot Café's restaurant in the Philippine cuisine section and you'll be definitely amazed how they've transformed this area to have that exact Filipino touch you want. They serve Bulalong Batangas and Sinigang na Lamang Dagat in hanging pots for that authentic feel, showcasing to the guests the traditional cooking method.
Spread Highlight:​
Providing guests a gastronomic adventure, they added a Halal station that's cooked in a designated halal kitchen at the Marriott Grand Ballroom by a certified chef. They make sure that all of the items maintain its halal nature from preparation to service but adding twists that will interest even those who are not halal eaters.
Another highlight you'll see when checking out the buffet spread are the food guides displayed in areas to help guests choose from those stations. At the Make-Your-Own-Pasta live cooking station, guests can check out the guide which illustrates the ingredients and cooking process options where you can pick your preferred sauce (cream, tomato, pesto, or oil) and which toppings you would want to add. You can even get some fresh seafood from the seafood section to put in your pasta!
With fresh tuna and salmon sashimi, rolls, and sushi, the Sushi Station has always been a go-to for guests. Marriot Café provides a menu board where you can choose from additional sushi and sashimi selection that's not on display. Everything is prepared upon order so you're sure that everything you devour is fresh!
Recommended Desserts:
When in Marriott, make sure you leave room for some dessert. They have 14 unique gelato and ice cream flavors – from pistachio and coconut sherbet to gianduja amara (hazelnut) and Palawan Honey, there's surely something for every dessert-loving guest.
Other than the usual miniature cakes and desserts, there are fresh fruits and a milk chocolate fountain where kids and kids at heart can enjoy dipping their favorite treats. Marriott Café also has a creative way of serving Halo-Halo which is on a roving trolley, with the main ingredients already prepared in a glass. Guests will just add syrup, ice, milk and ice cream before indulging in this classic Filipino dessert.
Hungry for more? Have a virtual tour of Marriott Café, so you can slay the buffet the next time you visit:
Buffet Hours: 6:30am-10:30am (breakfast), 12:00nn-2:30pm (lunch) and 6:00pm-10:30pm (dinner)
Rate per Person: Breakfast – P1,500 nett Lunch – P2,100 nett Dinner – P2,300 nett (Sunday to Thursday) Barrels of the Sea – P2,700 nett (Friday and Saturday dinner) Karneval Sundays – P2,800 nett (11:30am to 3pm)
Prices are subject to change without prior notice.
Marriot Café is located at Marriot Hotel Manila at Resorts World Manila, 2 Resorts Drive, Pasay City. Like them on Facebook and follow them on Instagram for exclusive offers. For reservations, call (632) 988-9999.
Related Content
Establishment info.
Marriott Café
Share the story, recent posts.
Growing Your Wealth Made Easy: A Beginner's Guide to GFunds and GStocks PH
Savor the Week's Beginning: Chowking's Sweet & Sour Chef Specials Take Mondays to a Flavorful High
Spread the Holiday Cheer with SaladStop!
"Tokyo Mer" Movie Adaptation Premieres Nov. 22 Exclusively at Ayala Malls Cinemas
Hot off the press.
ASICS Asia takes steps to bridge the Gender Exercise Gap at inaugural Regional Women's Retreat
Lazada Ambassadors Fulfill Wish Lists for Year's Biggest Sale!
My ClickTheCity
Tickets FAQ
Update Account
Popular Malls
Robinsons Galleria South
SM Aura Premier
SM Mall of Asia
SM North EDSA
Popular Theaters
SM City Dasmariñas
SM City Iloilo
SM City Pampanga
SM City Baguio
Popular Shops & Services
Power Mac Center
Octagon Computer Store
Globe Telecom
Popular in Food & Drink
DEC Diao Eng Chay
Pasteleria Costa Brava
Salcedo Village, Makati
BF Homes, Paranaque
Taft, Manila
Little Baguio, San Juan
Tomas Morato, Quezon City
Legaspi Village, Makati
Malate, Manila
Bonifacio High Street, Taguig
Connecticut, San Juan
Ortigas Center, Pasig
The 50 best food trips in Manila
Navigate forward to interact with the calendar and select a date. Press the question mark key to get the keyboard shortcuts for changing dates.
Navigate backward to interact with the calendar and select a date. Press the question mark key to get the keyboard shortcuts for changing dates.
Guide to the Philippines — Binondo Food Trip: 12 Must-Try Binondo Restaurants & Dish...
Out of Town Blog — Binondo Food Crawl: Best Places to Eat in Manila's Chinatown (UPDATED 2021)
ZenRooms Blogs — Manila Food Trip: Every Foodie's Guide to a Delicious Adventure | Updated
Booky — Top 10 Most Loved Restaurants in Manila for January 2022
pinoyadventurista.com — BINONDO FOOD TRIP: Best Places to Eat in Manila's Chinatown (Food Trip Guide 2022)
tripadvisor.com.ph — THE 10 BEST Cheap Eats in Manila - Tripadvisor
King Tolentino — Binondo Food Crawl DIY Guide | Best Restaurants in Manila's Chinatown
Trip101 — 10 24-Hour Restaurants In Manila, The Philippines
Travelling Foodie — Best Restaurants in Manila: 26 Places To Eat & Drink
Family Destinations Guide — 12 Best Restaurants in The Philippines for 2022 (Top Eats!)
Will Fly for Food — Poblacion Food Crawl in Makati, Philippines
thanislim.com — Manila Food Guide: 50 must eat restaurants and food in Manila
Travel Up — Food Trip: Neighborhood Destinations in Manila
1 Wai Ying Fast Food
2 Dong Bei Dumplings
3 New Pou Heng Lumpia
4 Ying Ying Tea House
5 café mezzanine, 6 sincerity restaurant, 7 quik snack, 8 lan zhou la mien, 9 shawarma snack center.
10 Tasty Dumplings
11 shanghai fried siopao, 12 ilustrado restaurant, 13 bistro remedios, 14 cafe ilang-ilang, 15 blackbird makati.
16 Hummus Elijah
18 manam | robinsons place, 19 eng bee tin, 20 jollibee.
22 Raffaele Woodfired Pizza, The Bayleaf Hotel
23 9 spoons - the bayleaf intramuros, 24 el chupacabra, 25 wildflour café + bakery salcedo, 26 the a. venue hotel, 27 barbara's heritage restaurant.
28 Century City Mall
29 eng bee tin binondo (flagship store), 30 la cathedral cafe, 31 toby's estate coffee, 32 le petit soufflé, 33 barcino - rockwell.
34 Bondi&Bourke
35 8065 bagnet/ 8065 coffee shop, 36 oyasumi ramen, 37 terry's bistro, 38 mendokoro ramenba makati, 39 fat rice, 40 royal indian curry house, 41 empingao, 42 sarsá kitchen + bar, 43 crying tiger street kitchen, 44 chowking, 45 yellow cab pizza co., 46 kanto freestyle breakfast, 47 the great buddha cafe, 48 tim ho wan, 49 president grand palace, 50 cosmic poblacion, makati - a vegan restaurant & cafe, top searches in manila, popular road trips from manila, what's the weather like in manila .
It depends on when you visit! We've compiled data from NASA on what the weather is like in Manila for each month of the year: see the links below for more information.
Weather in Manila in January
Weather in Manila in February
Weather in Manila in March
Weather in Manila in April
Weather in Manila in May
Weather in Manila in June
Weather in Manila in July
Weather in Manila in August
Weather in Manila in September
Weather in Manila in October
Weather in Manila in November
Weather in Manila in December
All road trips from Manila
Manila to Malay drive
Manila to Baguio drive
Manila to Cebu City drive
Manila to Puerto Galera drive
Manila to Vigan drive
Manila to Sagada drive
Manila to Baler drive
Manila to Subic Bay Freeport Zone drive
Manila to Legazpi drive
Manila to Davao City drive
Manila to Bolinao drive
Manila to Batangas City drive
Manila to Iloilo City drive
Manila to Pagudpud drive
Manila to Laoag drive
Manila to Banaue drive
Manila to Tacloban drive
Manila to Paoay drive
Manila to Donsol drive
All related maps of Manila
Map of Manila
Map of Malay
Map of Baguio
Map of Cebu City
Map of Puerto Galera
Map of Vigan
Map of Sagada
Map of Baler
Map of Subic Bay Freeport Zone
Map of Legazpi
Map of Davao City
Map of Bolinao
Map of Batangas City
Map of Iloilo City
Map of Pagudpud
Map of Laoag
Map of Banaue
Map of Tacloban
Map of Paoay
Map of Donsol
Manila throughout the year
Manila in January
Manila in February
Manila in March
Manila in April
Manila in May
Manila in June
Manila in July
Manila in August
Manila in September
Manila in October
Manila in November
Manila in December
Looking for day-by-day itineraries in Manila ?
Get inspired for your trip to Manila with our curated itineraries that are jam-packed with popular attractions everyday! Check them out here:
1-Day Manila Itinerary
2-Day Manila Itinerary
3-Day Manila Itinerary
4-Day Manila Itinerary
5-Day Manila Itinerary
Best attractions in nearby cities
Top things to do and attractions in Cebu City
Top things to do and attractions in Davao City
Top things to do and attractions in Baguio
Best restaurants in nearby cities
Where to eat: the best restaurants in Cebu City
Where to eat: the best restaurants in Davao City
Where to eat: the best restaurants in Baguio
Where to eat: the best restaurants in Puerto Galera
Where to eat: the best restaurants in Baler
Where to eat: the best restaurants in Legazpi
Where to eat: the best restaurants in Vigan
Where to eat: the best restaurants in Subic Bay Freeport Zone
Where to eat: the best restaurants in Sagada
Where to eat: the best restaurants in Batangas City
Where to eat: the best restaurants in Tacloban
Itinerary + map in one view
Live collaboration
Auto-import hotels and reservations
Optimize your route
Offline access on mobile
See time and distance between all your places
When In Manila Search
GINZADON – Japanese and Korean Restaurant in Maxims Hotel, Resorts World Manila
WHEN IN Resorts World MANILA ,  let your taste buds explore two different cultures at Ginzadon . "The restaurant's name was derived from the upscale district in Tokyo 'Ginza', and the Korean term for money 'don'. This rather odd but equally delicious tandem only heightened what the best of both worlds has to offer to fans of both cuisines."
Conveniently located at the second floor of  Maxims Hotel , Ginzadon is the go-to place for family dinners or get-together with friends, especially after an eventful evening in Resorts World Manila . Just to be clear, GINZADON is not a fusion restaurant. It is a Japanese Restaurant and a Korean Restaurant at the same time. So you are definitely getting the best of both worlds when you dine here.
Ginzadon's soft-lighting provides dining experience a more intimate and relaxed feeling. It also speaks for elegance and romance, which makes it a good place to bring your date! 🙂
You may also find a wide selection of sake and soju displayed at the sushi bar, hinting at the possibilities of fun ahead 🙂 The dining staffs are also trained in sake pairing and they can recommend which refreshing sake/soju would best complement your food.
GINZADON – JAPANESE RESTAURANT
Gekkeikan Zipang Sparkling (Php 850)
Since we were having sashimis and sushis as appetizers, our server recommended the Gekkeikan Zipang Sparkling Sake. It was similar to sparkling wine – perfect with our Japanese appetizers.
Sashimi Moriawase Matsu (Sashimi Special – Php 1,680)
Tako, Uni, Sake, Tuna, Hamachi, Saba, Hokkigai
I was so happy that Ginzadon included hamachi and hokkigai in the sashimi platter. Hokkigai or "Surf Clam" is not usually included in the menu of common Japanese Restaurants . If you are wondering what it tastes like, it is a bit sweet and chewy in texture. And yes, it is yummy! As for the hamachi or "Yellow Tail," it is one of my all-time favorite sashimi. The selection of Ginzadon's sashimi special platter was wonderful – with lively colors that made my eyes go wide with excitement and the images told my brain to just go dig in asap! This is the perfect appetizer for sashimi lovers!
Sushi Moriawase Matsu (Sushi Special – Php 840)
California Maki | Sushi – hokkigai, hamachi, tako, sake, ama-ebi, saba, uni, tuna
Ginzadon's Sushi Special Platter was really worth the price!!! I loved the fact that they used 2 ama-ebis (sweet shrimp) on 1 sushi. It was heaven in my mouth – so fresh and so sweet! I was apprehensive to eat the saba at first. I do love saba (mackerel) — when cooked because the smell and taste of a raw saba is a bit too fishy for me; but, surprisingly, Ginzadon's saba sushi was not fishy at all, having been marinated already, the texture and flavor was so good that I wish we had more. 
Dragon Roll (Php 785)
Fried king prawn tempura + cucumber + kani + mango inside topped  with grilled salmon skin drizzled with teriyaki sauce and sesame seeds.
This is just one of Ginzadon's latest addition to their menu and it was truly extraordinary! Usually, dragon rolls use unagi as the roll topper but Ginzadon's version had the salmon skin, which was so tasty – great combination with the huge king prawn tempura!
It was hard to put this single piece of maki inside my mouth but I did try — *nomnomnom* and it took me a while to be able to talk again because it was BIG. As you can see, there was very little rice on their roll – you're getting all the flavors of the tempura, kani, salmon skin and many more in every bite!  
 Ebi Tempura (4pcs – Php 550)
Our Japanese food trip won't be complete without having tempura. Ginzadon batters the prawns very lightly so that you actually get to savor the prawn itself.
Indeed, those ebi tempuras are one of the best-sellers at GINZADON ! Adults and kids alike love them!
GINZADON – KOREAN RESTAURANT
We had house tea to clean our palates and refresh ourselves to another interesting batch of great food.
Tofu Kim Chi (Php 680)
GINZADON is very proud of their kimchi because their very own korean chef makes Ginzadon's special kimchi!!! The Tofu Kim Chi dish is the perfect Korean appetizer. The soft tofu balanced the zesty and salty kimchi. Though it may be fiery to others, I personally loved it. Ready your napkins as you wipe your sweat off your foreheads. By the way, this authentic kimchi is a big hit to their Korean customers as well.
Bi Bim Naengmyeon (Chilled Buckwheat Noodle soup with Spicy Sauce – Php 380)
The spicy cold noodle soup is a combination of sweet Korean sauce and spicy ground beef. Buckwheat noodles are chewy, so just like in any other Korean restaurant , it would help if you ask the server to cut it for you. You may eat the spicy noodle mix first then drink the soup as a chaser or you may pour the cold soup in the bowl and mix it together with the spicy noodles. Eat in any other way you like and you still get that unique intriguing taste!
Gal Bi Jim (Braised Prime Beef Short Ribs – Php 1,240)
GINZADON's braised black angus beef was so tender that I can easily cut it with my spoon. The succulent beef was rich in flavor, perfect with a bowl of rice. It was so good – definitely one of my favorites! A MUST TRY INDEED!!!
Chef Antonio Ablay (Head Chef of Ginzadon, Maxims Hotel, Resorts World Manila)
WHEN IN MANILA and looking for an authentic Japanese and Korean experience, bring your date, whole family and friends to GINZADON at Maxims Hotel, Resorts World Manila . Chef Antonio Ablay will surely fulfill everyone's gastronomic delights! 
Japanese Restaurant | Korean Restaurant
2nd Floor, Maxims Hotel, Resorts World Manila
Operating Hours:  
Lunch  – 11:00am to 3:00pm
Dinner – 5:00pm to 12:00am
Contact Number: 908-8887 (call for reservations)
MENU: Ginzadon Restaurant Menu  
WhenInManila photos by JoTan23
About The Author
JoTan is a Foodie, Travel Enthusiast & she lives her everyday life as if it was the last.   "IT'S FOR THE EXPERIENCE" -- this is what she always tell people when she wants to do something FUN like Mountain Climbing, Rappelling on a Hanging Bridge (which was not determined if it was in good condition since it was a really old PNR Bridge), Eating Beef Liver SASHIMI (yes, the raw one) and even Jumping off the plane at 15,000 feet.   She also loves to share the new things she learned, her adventures and other personal encounters through her blog: https://jotan23.blogspot.com (Food, Travel and Lifestyle blogger)   Follow her on IG: @JoTan23
Find & Reserve
Special Offers
Meetings & Events
Our Credit Cards
About Marriott Bonvoy
Careers at Marriott
Travel with confidence during Covid-19
Explore Flavors of The World Under One Roof
The Marriott Manila Hotel is a culinary destination in its own right. From the eclectic flavors of China to hearty steaks and international dishes, our dining options are a celebration of different cuisines. What really sets the culinary offerings apart is the modern take on traditional local fare, with a fresh and innovative approach to beloved local dishes, creating an unforgettable culinary experience that is sure to impress even the most discerning palates. Indulge in culinary delights from the comfort of your room thanks to the 24-hour room service offering. Whether you're craving a late-night snack or need to start your morning off with a decent breakfast, the room service offers a convenient and tasty way to whet your appetite. The dining experience extends beyond food, with a selection of upmarket bars, lounges and cafés to relax and unwind in. From expertly crafted cocktails to carefully selected wines, our beverage options are sure to impress.
At This Hotel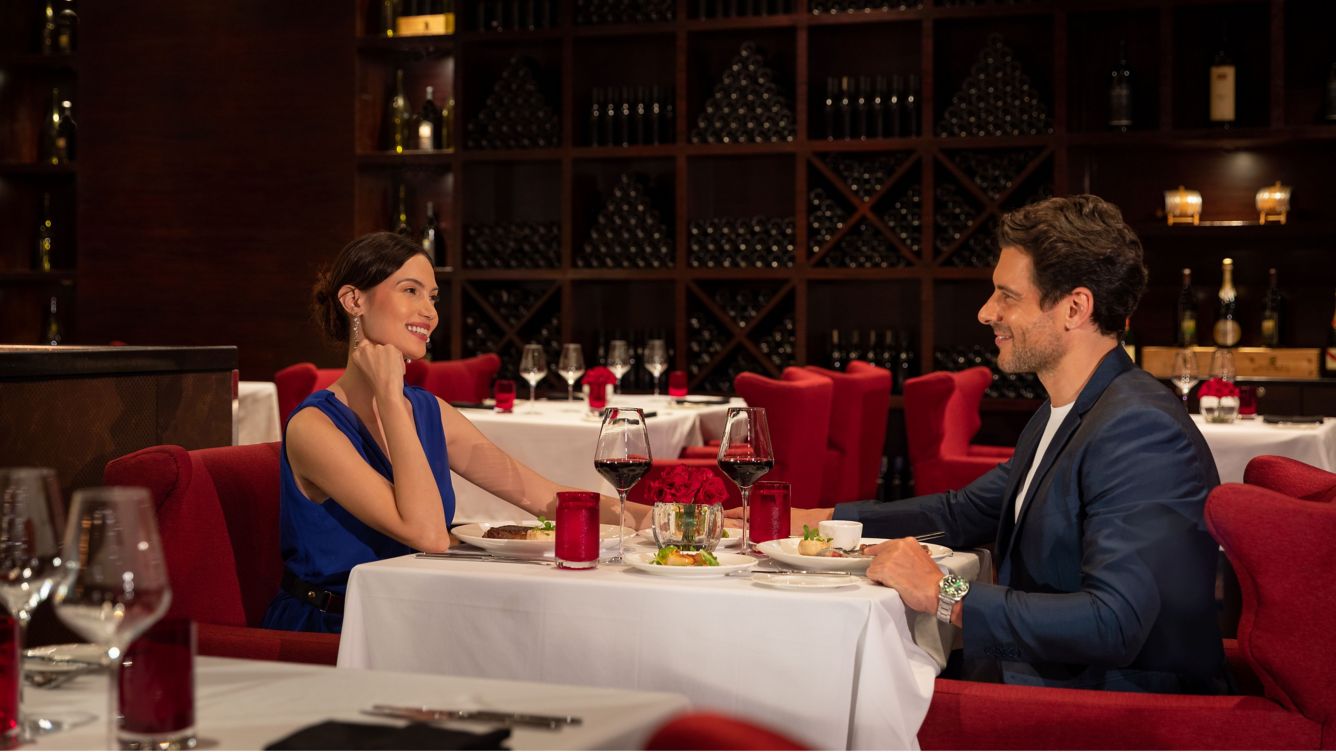 CRU Steakhouse
Enjoy premium, hand-cut steaks, fresh salads and delectable desserts at CRU Steakhouse. Open for dinner, our Manila steakhouse restaurant is the perfect respite after a day of business, shopping or sightseeing.
Marriott Café
International
Savor distinctive local cuisine, tasty international favorites and expansive buffets when you dine at Marriott Cafe. This inviting, all-day Manila buffet restaurant is found just steps from your hotel room.
Sample authentic cuisine at our Manila Chinese restaurant, Man Ho. This stylish eatery showcases traditional Cantonese dishes, including fried rice with chicken and salted fish, roasted duck and braised seafood soup with caviar.
Chat with colleagues and socialize with friends in Manila in the Greatroom. Blend life, work and leisure in our Manila hotel bar and lounge. The Greatroom's unique zoned seating transforms our lobby into a place where you want to pass the time.
Sip exquisite teas and whiskies at Still, located within our hotel's new West Wing. Relax and socialize at our Manila hotel bar in an intimate setting with a lush, stylish backdrop that defines a unique lounge experience.
Order Chinese cuisine and pan-Asian noodle dishes at Mian, a contemporary Manila Chinese restaurant and noodle bar in the Philippines with an open kitchen and tempting menu that includes dumplings, rice bowls and desserts.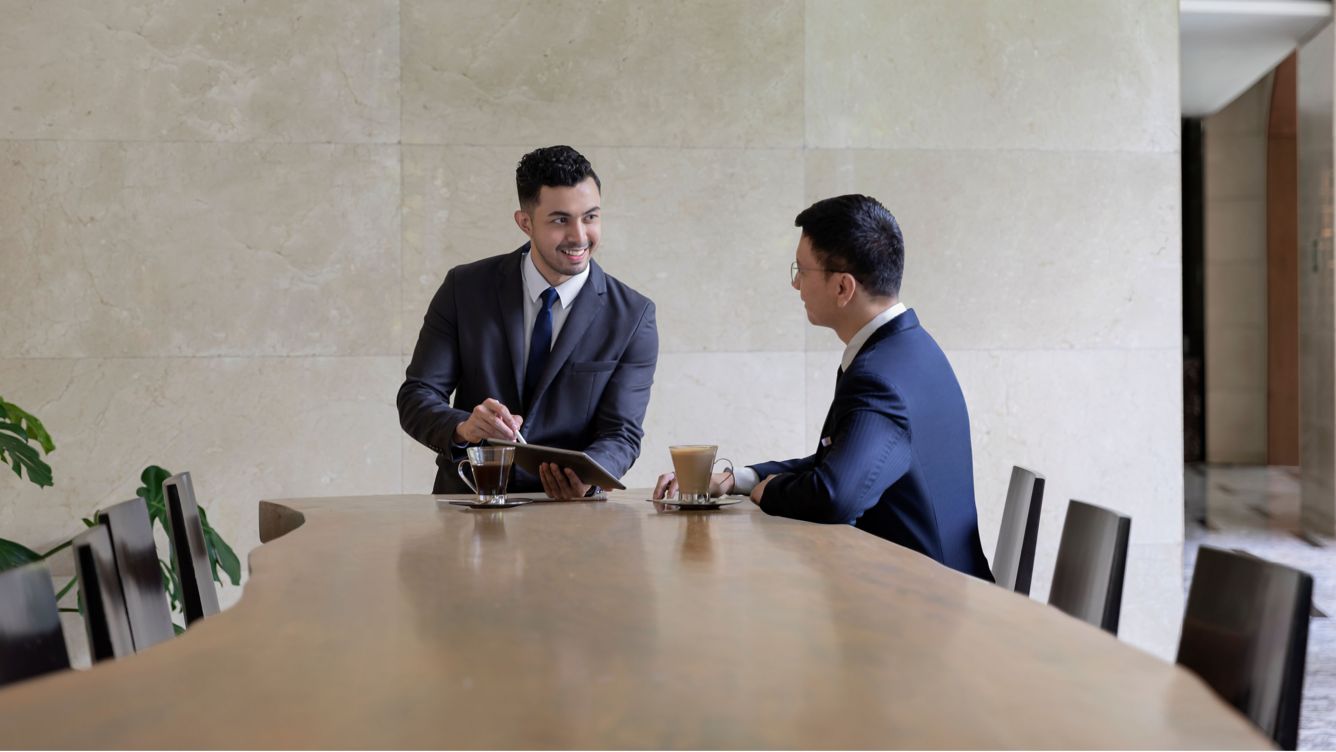 Coffee House
Start your day in Newport World Resorts with a hot beverage at our hotel's upscale coffee house. Crema invites you to meet with colleagues in Manila or enjoy a quiet read while you take a break from your day exploring the city.
A Place To Eat, Meet and Retreat
The Manila Marriott offers you a variety of dining experiences with 7 on-site restaurants to choose from to cater to all appetites. No matter what you're in the mood for, you'll always be able to find something to satisfy your cravings. From a steakhouse serving up mouth-watering grills, an authentic Chinese restaurant that offers rich and flavorful dishes, an all-day dining restaurant that showcases international flair, to bars perfect for casual drinking and late night bonding.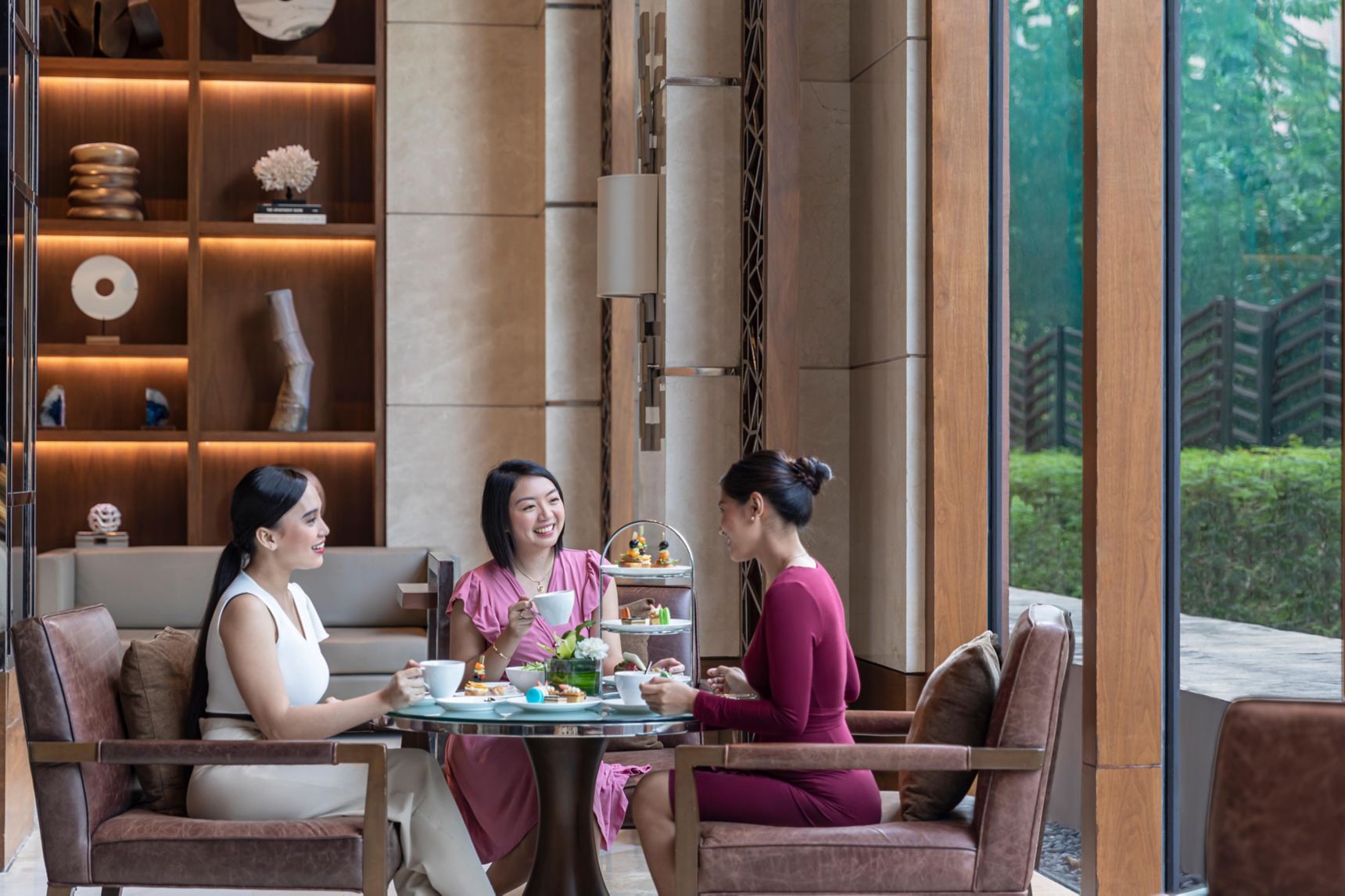 Room Service
After a long day of sightseeing or business meetings, sometimes the last thing you feel like doing is getting dressed up for a meal. If a relaxed and casual evening is what you're in the mood for, you can enjoy any of our menus from the comfort of your room or suite. Our attentive room attendants will deliver your meals piping hot to be enjoyed in peace and quiet. When you are done, simply place your dishes on the tray outside your door or ring for service and our attendants will swiftly collect them. Room service is available 24 hours a day, so if you've got a hankering for a midnight snack or need to grab an early breakfast before a flight, you can order in at any time of the day for added convenience.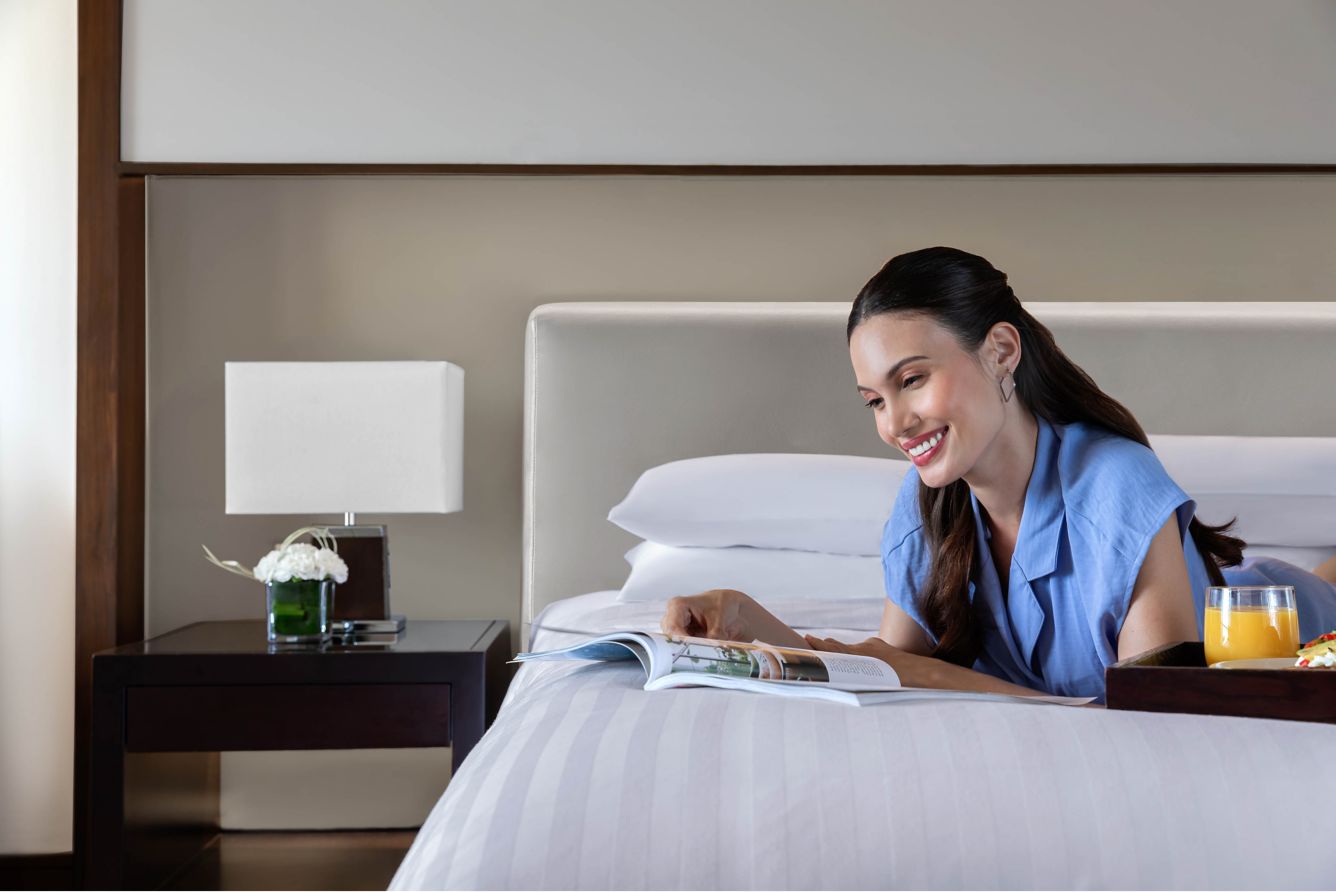 For the Grill-Lovers: CRU Steakhouse
While you may assume all Cru Steakhouse has to offer are steaks, don't be fooled by their name! CRU is well-loved for its delicious grilled fish dishes, heroing local flavors and catches of the day. CRU is open for dinner daily with a smart casual dress code.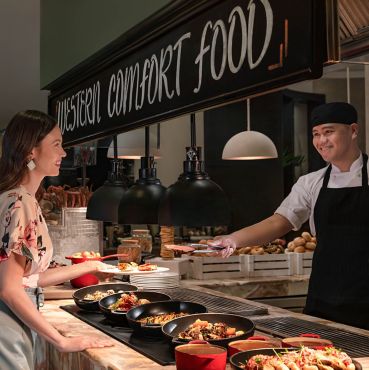 For Global Cuisine: Marriott Café
Our signature restaurant, Marriott Café, offers an all-day buffet, conveniently located on the ground floor for easy access. Our café provides a welcoming atmosphere with modern décor and floor-to-ceiling windows to let natural light in. Our buffet spread features a wide variety of international dishes including live pasta stations and a sashimi station.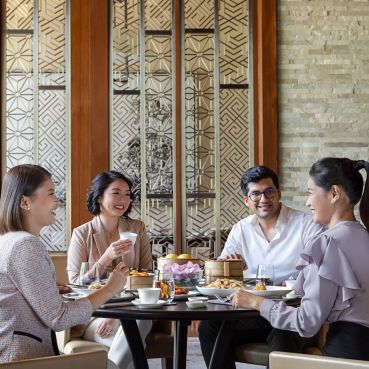 For Authentic Chinese Cuisine: Man Ho
Man Ho offers a relaxed, casual dining experience, with a sophisticated menu of authentic Chinese dishes with a modern twist. Located on the ground floor, Man Ho is open daily for lunch and dinner, beckoning you in with a warm, contemporary atmosphere. From dim sum to succulent roasted meats, every dish is crafted with the finest ingredients and expert techniques.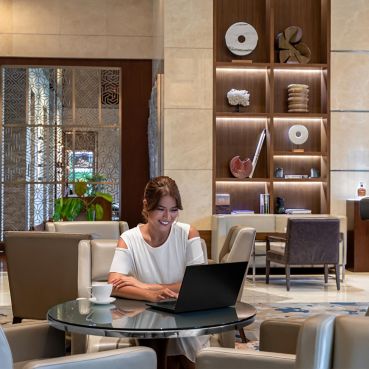 A Place To Retreat: Still
Still is a sleek and sophisticated bar that offers a range of premium spirits, wines, cocktails and teas. The lounge features plush leather chairs and an intimate ambiance that is perfect for a relaxed evening out. The bar menu includes signature cocktails along with the classics as well as a range of light bites and tapas-style snacks.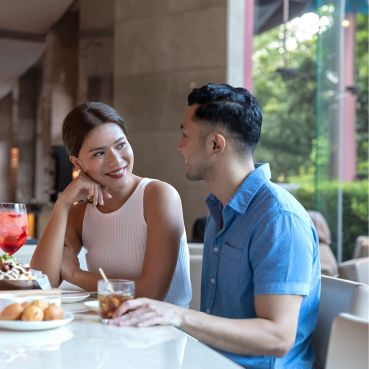 A Place To Meet: Greatroom
The Greatroom is a bright and convivial space to meet with friends, colleagues or clients for a casual drink and light bite. Operating between 10 am and 1 am, it offers various seating configurations depending on your reason for visiting and offers an array of tasty tidbits, from sliders and tacos to breakfast buns.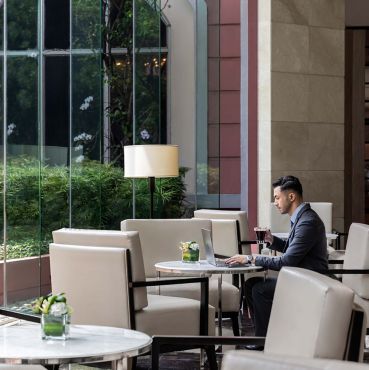 For a Shot of Java: Crema
For our guests who cannot start the day without a strong cup of coffee, our on-site coffee bar, Crema is sure to satisfy your coffee cravings. Crema is more than just a coffee house, but an upscale place to have a morning meeting or find a moment of pause to read a book or catch up on email.
Feel at Home With Us
Private Dining, Entertainment and Events
At the Marriott Manila, we strive to remain flexible and adaptable to our guest's dynamic needs. Whether you are staying with us or wish to visit the hotel for a private dining experience, we do offer facilities and catering for private dining and events. The Marriott Café provides various catering packages for private functions with menus suitable for all occasions. Our Man Ho restaurant also has a private dining room perfect for intimate birthday parties, special occasions or proposals. We periodically host live shows and events, so do keep an eye on our events calendar to stay up to date with the entertainment on offer.
MORE NEARBY OPTIONS
Impressions
Manila Life Cafe, NAIA Terminal 3
Southwestern
Unlock your stay with the Marriott Bonvoy™ App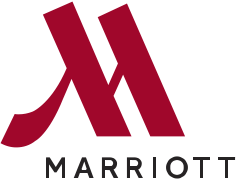 Manila Marriott Hotel
Accommodations
Experiences
Meetings and Weddings
MANILA MARRIOTT® HOTEL
2 Resorts Drive, Newport World Resorts, NCR - Fourth District, Barangay 183, Pasay City,
Metro Manila, Philippines, 1309
Fax: +63 2-88369998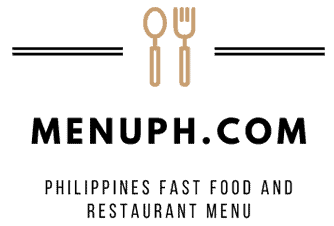 Casa Buenas Menu Prices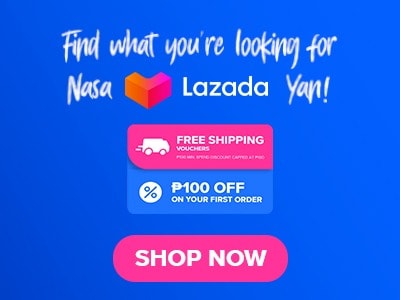 The Casa Buenas menu features a delectable selection of culinary creations that are inspired by the inventiveness of Filipino cooking and a delicate fusion of Eastern and Western techniques. The newest and best flagship restaurant of Newport World Resorts serves Filipino food with Spanish elements under the name Casa Buenas. A good house is the direct translation of Casa Buena. It is a celebration of the greatest aspects of Philippine culture and heritage, including good dining, beautiful architecture, and traditional Filipino hospitality. Buenas also means luck and blessings in Filipino. Our house of luck is Casa Buenas here at Newport World Resorts. They provide fortunate experiences to visitors.
Below, you'll find the updated list of Casa Buenas menu prices.
About Casa Buenas
Within the Resorts World Manila, an integrated resort and casino complex with large gaming areas, bar lounges, a posh shopping center, a top-notch performing arts theater, MICE venues, 8 hotels, and more than 50 restaurants, is where you'll find Casa Buenas Restaurant. One of Resort World Manila's trademark restaurants, Casa Buenas is located specifically on the ground level of the brand-new Hotel Okura Manila. It complements the other diverse foreign dining options in the complex by serving distinctive Filipino cuisine with Spanish influences . Resorts World Manila introduces Casa Buenas, its newest trademark dining venue, as a tribute to everything Filipino. Casa Buenas has superb cuisine, stunning architecture, and the legendary hospitality and service that Filipinos are known for. Add to that the abundance of Spanish elements that Executive Chef Godfrey Laforteza of Resorts World Manila has put into the cuisine.
The cuisines of the globe are brought to you by Newport World Resorts. Every scent, sip, and the bite is a treat to the senses, whether you're in the mood for genuine Cantonese, delectable Japanese-Korean fusion, or regional Filipino favorites. In Resorts World Manila's Hotel Okura, a new Spanish-Filipino restaurant named Casa Buenas pays homage to the historic structure. The restaurant's decor is designed to resemble a modern bahay na bato, and its moniker, which means "happy life," truly means that. It includes all the distinguishing features, like solihiya furniture, hand-carved hardwood flooring, and Machuca tiles on the wooden lattice window dividers covered in capiz shells.
Casa Buenas Menu Best Seller
Sinulog Roasted Lechon Manok – The restaurant also incorporates influences from other parts of the Philippines. An example of this is lechon manok that has been sinulog roasted. The lechon filling used in the roasted chicken dish was inspired by the Cebuano festivity.
Callos De Montserrat – The restaurant has a cozy, domestic feel about it that extends beyond the decor—many of the meals from the Casa Buenas menu are made from traditional family recipes. While the garlic noodles with crab meat are a decadent noodle recipe created by executive chef Godfrey Laforteza's wife, the Callos De Monserrat, a fox tripe stew, is a recipe from the executive chef's mother-in-law.
Kumot – There is a sense of family links present in every dish, even those that are not related to the chef's family. Laforteza's favorite components (vermicelli noodles, shrimp, lime sauce, and peanuts) are used in the kumot, a Vietnamese spring roll-style dish that is wrapped in rice paper to resemble, well, a blanket.
Grilled U.S Angus Beef Rib Eye Steak – Ribeye naturally has a rich, buttery, meaty flavor. The ribeye steak tends to be more expensive since it is one of the richest and most sought-after cuts available. It is very soft and heavily marbled since it is cut from the rib region of the cow. The Natural Angus ribeye steak is delicious whether it is cooked in a pan, smoked, or just off the grill. Choose a bone-in or boneless ribeye for an outstanding appearance or for simple cooking.
Grilled Octopus – Octopus tastes like the sea when eaten raw; it is both salty and sweet. Cooked octopus has a taste that is best characterized as being quite mild and delicate, similar to squid or calamari. It doesn't taste fishy or have a seashore flavor like certain types of seafood do. It tastes a lot like a pig or chicken's white breast flesh.
Wedding Package
Come to Casa Buenas to celebrate real love. Get married in a small, charming ceremony and begin your happily-ever-after with them. For questions and bookings, get in touch with the following.
Contact details: 0917 872 8012 and 7908 8000 7990
Casa Buenas Promo
Mixed Match – Cheers to October by toasting it with a delicious Casa Buenas buffet menu. Choose from a variety of signature tapas to go with your preferred Sangria.
6 Signature Tapas
Quezo de Fonduta
Shrimp Isaw
Okoy de Pulpo
Tuna Tartare Kilawin
Salmon Tostada
Grilled Sausage
Casa Buenas Menu Delivery
Although it is always better to eat food at restaurants, especially when the quality of food is the same as Casa Buenas, we cannot control everything. Customers may not have the luxury of time to dine at Casa Buenas. This is why you should try their delivery service. Take advantage of getting your favorite dishes from Casa Buenas delivered right to your door! They prepare meals, box them, then use Delishvery to deliver them to you. For orders, call them at +63 (2) 7908-8885 or SMS 0917 878 8856.
Reservation
From 11 AM to 11 PM every day, Casa Buenas is open. It can be found in Hotel Okura Manila, Resorts World Manila, GF of the Grand Wing. For bookings, visitors can call +63 2 7908 8988, +63 917 878 8312, or send an email to [email protected] For additional details, go to https://www.newportworldresorts.com/sub/casa-buenas/ or download the RWM Mobile App.
Social Media Pages
In order to make sure that you will always get a notification whenever they update the Casa Buenas menu, prices, and promo, you have to follow their social media pages. In this way, you can always get the latest news about them. The link on their official social media sites can be found below:
Facebook: https://www.facebook.com/casabuenas.ph/
Instagram: https://www.instagram.com/casa_buenas/
The cuisine of Casa Buenas menu, which is influenced by both Filipino culture and tradition, features a wide variety of culinary delicacies that draw on both Eastern and Western cooking techniques. RWM chefs created a beautiful Filipino-Spanish cuisine that displays a high-end and refined palate under the direction of Chef Godfrey Laforteza. The freshly crafted menu has everything from zingy starters like Asian-inspired Kumot to off-the-grill favorites like Iberico Pork Spareribs served with house sauces, as well as Paella and Tapas.
Overall, the setting is remarkable and roomy for a hotel restaurant that draws its design cues from a traditional Spanish home. You feel fortunate to be eating at home and taking pleasure in Chef Godfrey's Filipino-Spanish cuisine. The Filipino-Spanish restaurant pays homage to everything Filipino, including the delectable cuisine, distinctive vernacular architecture, and the legendary warmth and friendliness of the Filipino people. Perfect attention to detail sets everything apart from the competition.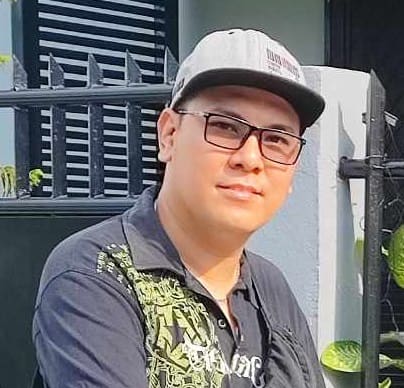 Hi! I'm Nivek Strife, the person who made MenuPH. I'm the one who added most of the popular menus you see on this website, and I really hope you enjoy them! Feel free to check them all out.
Growing up, I was surrounded by lots of tasty foods, like the classic Adobo and the sweet Leche Flan. That love for the many flavors of the Philippines is what got me excited about adding to MenuPH. When I learned how to make websites, I saw the need for a place to show off all the amazing Filipino dishes, and that's how MenuPH started.
MenuPH isn't just a website; it's like a fun journey into food. I've teamed up with famous chefs and found great places all over the Philippines to bring you a bunch of menus that show off the best of Filipino cuisine. Whether you're into the usual dishes or new twists, MenuPH is here to guide you through the rich world of Filipino flavors.
With MenuPH, my aim is to help local businesses, talk about good food choices, and make a group of friends who love food. No matter if you like fancy restaurants or street food, MenuPH has something for you. Come join me on this food adventure as we find great places, taste real flavors, and enjoy the unique food traditions that make the Philippines awesome.
Leave a Comment Cancel reply
Save my name, email, and website in this browser for the next time I comment.
Order Foods Now!

Short on time but still want a delicious meal? FoodPanda delivers your favorite food right to your doorstep, so you can enjoy a tasty meal without any stress. Order now and savor every bite!

This will close in 0 seconds
The Best 10 Filipino Restaurants near Resorts World Manila in Pasay, Metro Manila
Newport Boulevard, Newport City, Pasay, 1309 Metro Manila, Philippines
1 .  Crisostomo
Filipino ₱₱₱ Pasay City
This is a placeholder
"The restaurant serves traditional Filipino cuisine with some unique twists in some of their dishes."   more
Filipino Pasay City
"Still solid tho and costs way less. Service was great per usual in Philippines ..."   more
3 .  Recipes
"Everything was flavorful, had authentic Filipino taste and were good enough to share."   more
4 .  Silogue
5 .  Gerry's Grill
"Honestly, most Filipinos cannot afford to be vegetarian/ vegan, so you should always check ahead to..."   more
6 .  Manam Comfort Filipino
Filipino ₱₱₱ Makati City
"My favorite Filipino comfort food place, EVER. This restaurant was my absolute favorite, hands down."   more
7 .  Pedro 'n Coi
Asian Fusion Filipino Pasay City
"Let me start by saying that so far this is my favorite place that I ate in the Philippines , the..."   more
9 .  Savory Chicken
"This was a decent restaurant here in Manila. We came in near closing so they ran out of drinks that limited our options. There was a hair in our food.…"   more
10 .  Aling Tonya's
Filipino Paranaque City
"Aling Tonya's is one of the best Paluto restaurants in the metro. I first got to check it out at Home Depot in Ortigas, and I've always loved it.…"   more
1 2 3 4 5 6 7 8 9 1 of 24
Can't find the business?
Adding a business to Yelp is always free.
Got search feedback? Help us improve.
Frequently Asked Questions and Answers
What are people saying about filipino restaurants near Pasay, NCR?
This is a review for filipino restaurants near Pasay, NCR:
"Really good Filipino food. Surprisingly cheap. The service is great, too. We were there from 10pm to 12pm and the wait staff was still very upbeat and very helpful. Everything we ordered was good. I really liked the General's Tofu, Lumpiang Togue and Pork Adobo Flakes with Egg. The Rice Toppings offered good value for money (already includes rice and iced tea and most of the dishes were priced below P200). Everything was flavorful, had authentic Filipino taste and were good enough to share."
See more reviews for this business.
Pasay Tourism
Pasay Hotels
Pasay Bed and Breakfast
Flights to Pasay
Pasay Restaurants
Things to Do in Pasay
Pasay Travel Forum
Pasay Photos
All Pasay Hotels
Pasay Hotel Deals
Last Minute Hotels in Pasay
Pasay Motels
Pasay Hostels
Pasay Family Hotels
Pasay Business Hotels
Pasay Spa Resorts
Pasay Luxury Hotels
Romantic Hotels in Pasay
Pasay Casinos
Pasay Green Hotels
Pasay Resorts
Pasay Beach Hotels
5-stars Hotels in Pasay
4-stars Hotels in Pasay
3-stars Hotels in Pasay
Wyndham Hotels in Pasay
Marriott Hotels in Pasay
RedDoorz Hotels in Pasay
Powered By Archipelago Hotels in Pasay
OYO Hotels in Pasay
Legend Hotels in Pasay
Hilton Hotels in Pasay
Pasay Hotels with Pools
Pasay Hotels with Free Parking
Pet Friendly Hotels in Pasay
Hotels near Barangay 35
Hotels near Barangay 76
Hotels near Barangay 183
Hotels near Barangay 130
Pasay Hotels with Fireplaces
Pasay Accessible Hotels
Pasay Hotels with Outdoor Pool
Pasay Non-Smoking Hotels
Pasay Hotels with Swim-up Bar
Pasay Hotels with Air Conditioning
Pasay Hotels with Concierge
Pasay Hotels with Laundry Facilities
Pasay Hotels with Gym
Pasay Hotels with a View
Hotels near Resorts World Manila
Hotels near Mall of Asia Arena
Hotels near Star City
Hotels near The Mall of Asia Bay Area Amusement Park
Hotels near The Wings Transit Lounge
Hotels near Philippine International Convention Center
Hotels near The Dessert Museum
Hotels near World Trade Center Metro Manila
Hotels near Philippine Air Force Aerospace Museum
All Pasay Restaurants
Best Lechon in Pasay
Best Tempura in Pasay
Best Laksa in Pasay
Best Ice Cream in Pasay
Best Filet Mignon in Pasay
Best Churrasco in Pasay
Best Porterhouse Steaks in Pasay
Best Bento (Lunch Box) in Pasay
Best Salad in Pasay
Best Risotto in Pasay
Best Crepes in Pasay
Best Crab Cakes in Pasay
Best Hot Pots in Pasay
Best Waffles & Crepes in Pasay
Best Oyster in Pasay
Restaurants near Sheraton Manila Hotel
Restaurants near Hilton Manila
Restaurants near Manila Marriott Hotel
Restaurants near Hotel Okura Manila
Restaurants near Maxims Hotel - Resorts World Manila
Restaurants near Holiday Inn Express Manila Newport City, an IHG Hotel
Restaurants near Belmont Hotel Manila
Restaurants near Sarasota Residential Condominium
Restaurants near Palm Tree Villas
Restaurants near Newport Mall
Restaurants near Shrine of St. Therese of the Child Jesus
Restaurants near Newport Performing Arts Theater
Restaurants near Quan Spa
Restaurants near Island Spa
Restaurants near Skyview Lounge
Restaurants near Devarana Spa, Manila
Restaurants near The Wings Transit Lounge
Restaurants near Runway Manila
Restaurants near Guide to the Philippines
Restaurants near Ninoy Aquino Intl Airport
Restaurants near Baclaran Station
Restaurants near EDSA Station
Restaurants near Gil Puyat - Pasay City Station
Restaurants near Libertad Station
Restaurants near Magallanes Station
Restaurants near Taft Ave Station
Restaurants near Cafe Belmont
Restaurants near Hua Yuan - Brasserie Chinoise
Things to Do
Restaurants
Travel Stories
Add a Place
Travel Forum
Travelers' Choice
Help Center
THE 10 BEST Restaurants Near Resorts World Manila, Pasay
Asia
Philippines
Luzon
Metro Manila
Pasay
Luzon Restaurants
Restaurants near Resorts World Manila
" Best service " 09/18/2023
" must try Ramen " 11/24/2022
" good service,nice food,fantast... " 03/16/2020
" Great Chinese dining in Manila " 03/11/2020
" Very inconsistent " 03/15/2020
" Excellent Peking Duck " 05/20/2019
" The best south east asian dish... " 03/03/2023
" some changes should be made by... " 02/21/2021
" Best foods " 10/09/2023
" Poor service " 11/02/2019
" Graduation dinner at the Terra... " 08/29/2019
" Dinner " 05/03/2017
" Budget friendly meals " 11/03/2019
" Good food for the price " 04/08/2017
" Best Bartenders and Servers ar... " 03/20/2022
" Nice food. But if you are " 01/24/2020
" best stop before you go abroad " 11/16/2019
" Its Kenny Rodgers " 12/17/2015
" Nice " 06/30/2015
" Cozy Lounge Great for a Nightc... " 10/28/2023
" Americano in Belmont " 11/24/2022
" Season's greetings " 12/11/2019
" Nice food " 06/19/2019
" Nice Little Noodle Shop " 10/18/2018
" fine coffee and service " 03/10/2018
" amazing " 11/06/2023
" So delicious " 11/06/2023
" Enjoyed eating in my 3 night s... " 11/11/2023
" Great food and staff " 11/11/2023
" Place is old but food is good " 11/20/2019
" good pizza " 07/17/2019
" Authentically Italian! " 10/11/2023
" Un-happy 8 " 07/02/2023
" Best " 02/23/2015
" Fast order " 03/05/2023
" BAD SERVICE " 01/02/2023
" Italian Plaza Dining " 03/20/2019
" The best hot chocolate " 07/01/2021
" A beautiful Cafe at Terminal 3... " 09/19/2017
" Xenophobic bully owner " 02/23/2020
" Economical eats near airport h... " 12/05/2019
" Just hoping...and next time.. " 09/29/2023
" ✨ " 07/09/2023
" waiter customer friendly " 01/25/2023
" WORST SERVICE " 10/15/2019
" Nice Staff " 12/19/2020
" Went for a Coffee while Shoppi... " 01/30/2019
" Staff are not smilling " 12/06/2018
" Good dessert place " 10/21/2018
" Great Japanese dining experie... " 01/01/2023
" Superb food and excellent safe... " 02/07/2021
Hotels travelers are raving about...
Customer Service Hotline +63 (2) 7908-8888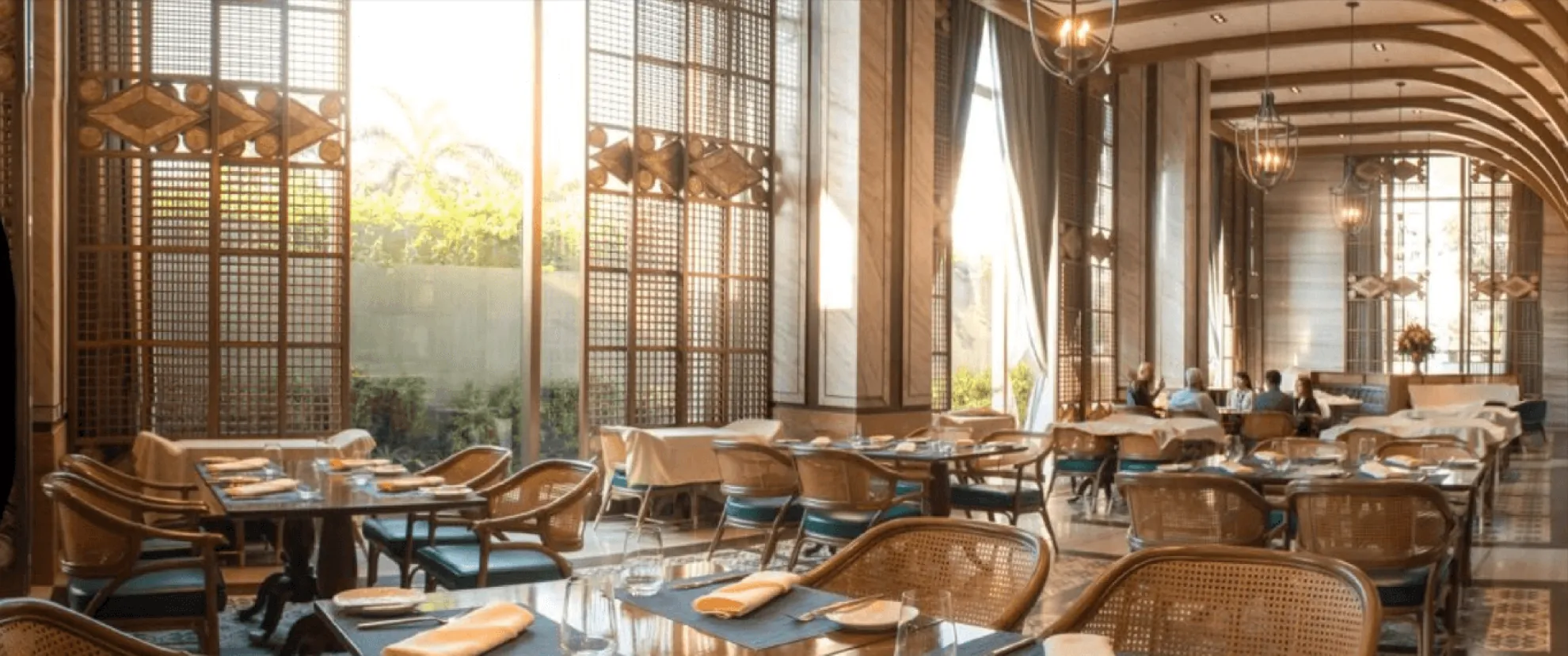 The Greatroom / Grab & Go
Cap off a delightful stay with us at Holiday Inn Express Manila Newport City Hotel's signature café.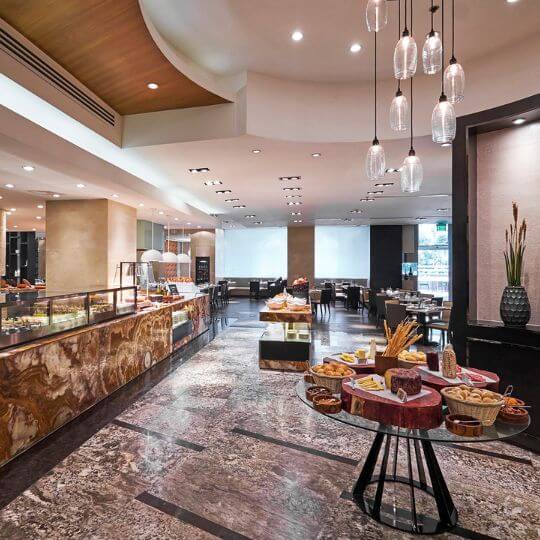 Marriott Cafe
The Marriott Café takes dining to new heights. This bright, bold and modern all-day dining restaurant captivates food lovers with its engaging open-theatre kitchens. Indulge in a vast, sumptuous buffet spread of local and international fare, or enjoy from an a la carte menu that is equally irresistible. The Marriott Café truly brings to the fore the idea of inspired dining.
Tucked at the side of the restaurant is Marriott Café Bakery that offers fresh grab-and-go choices of gourmet coffee, baked pastries, breads and other wholesome refreshments and snacks.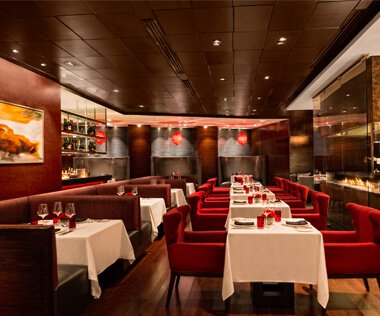 CRU Steakhouse
Fine wine paired perfectly with the best cuts of succulent beef served in rustic surrounds.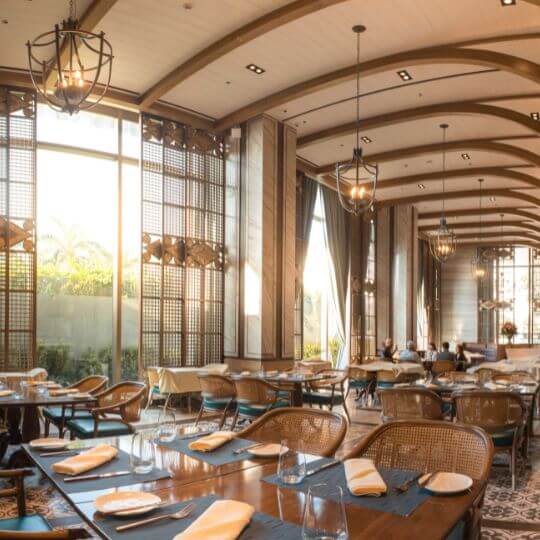 Casa Buenas
The newest and finest signature restaurant of Newport World Resorts offering Filipino cuisine with Spanish influences.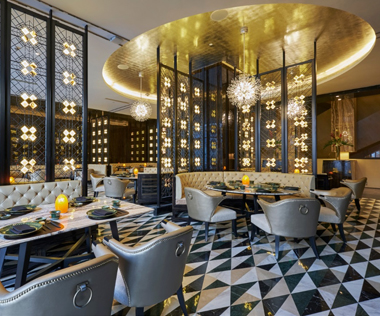 Hua Yuan - Brasserie Chinoise
Authentic Shanghainese Cuisine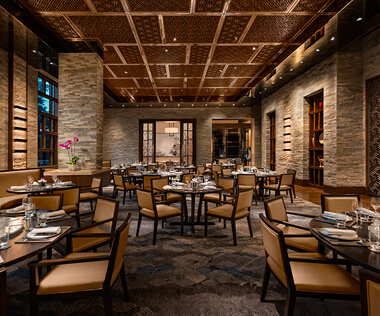 Marriott's renowned and signature Chinese restaurant.
Oori Korean Restaurant
Oori is a sophisticated Korean barbecue featuring premium wagyu and angus steaks, sustainable seafood and locally-farmed pork grilled over charcoal on each table.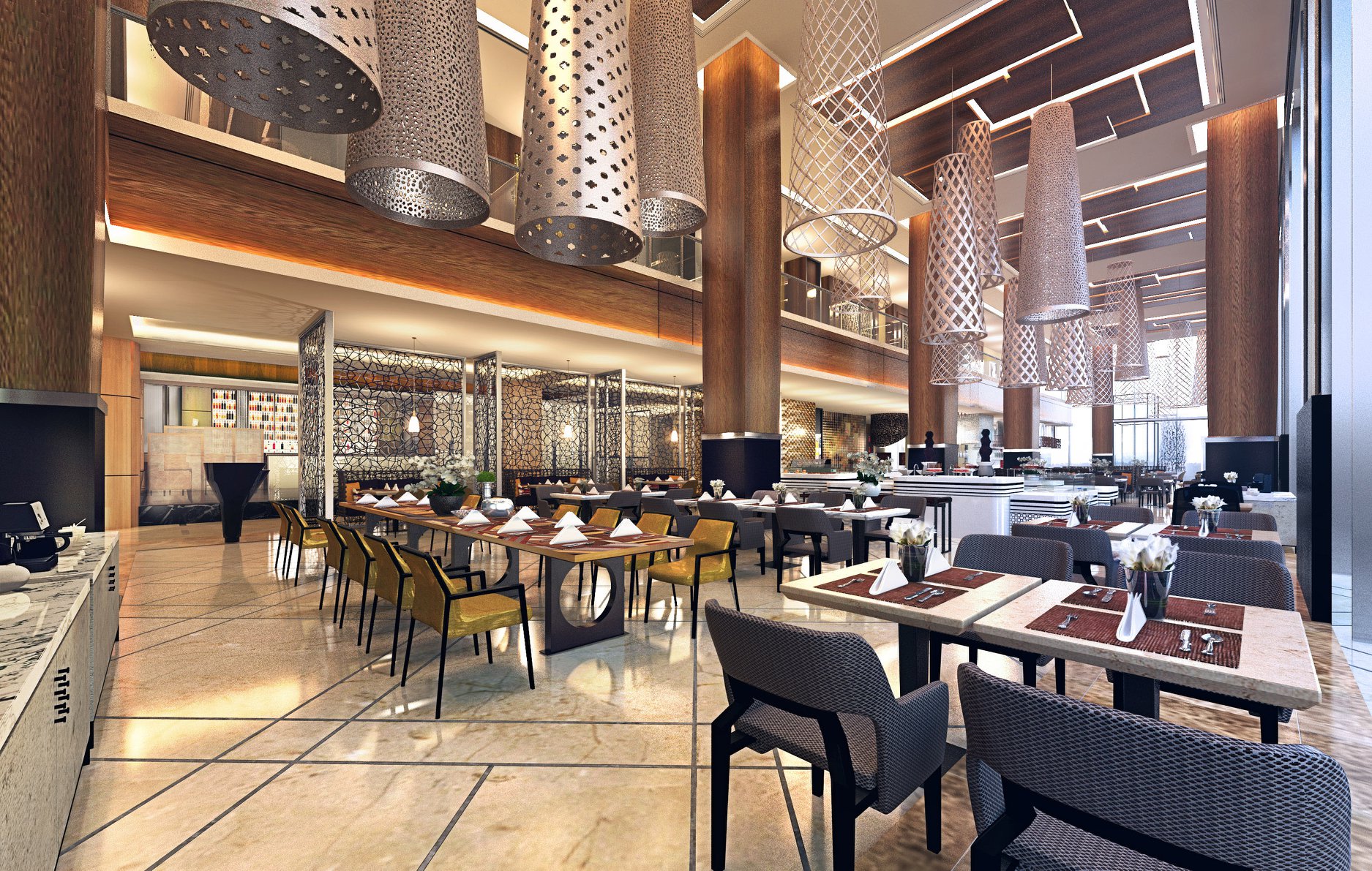 All-day dining and buffet restaurant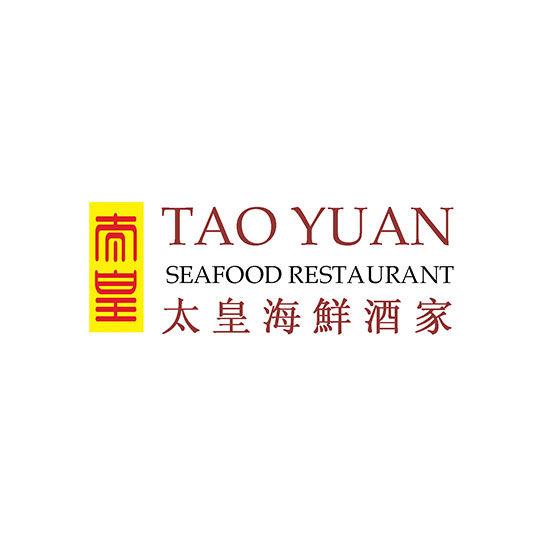 The Singaporean chefs of Tao Yuan will serve you the best of Singaporean cuisine.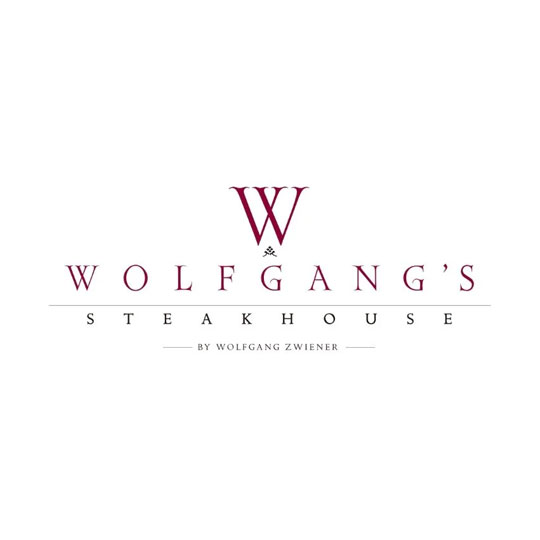 Wolfgang's Steakhouse
Meltingly tender and juicy steaks served sizzling hot with a perfectly caramelized crust.
A travel & adventure blog by Kara Santos

Food Trip: Neighborhood Destinations in Manila
Looking for alternative dining destinations instead of malls? Here are some of the best neighborhoods and food streets around Metro Manila with top 5 recommendations per area. Take note that a lot of these places are mainly residential areas, so traffic and parking can be a bit of a problem. To counter this, we usually just walk or bike when we explore other neighborhoods for food-trips.
Table of Contents
MAGINHAWA & MALINGAP STREET Teacher's Village, Quezon City
I may be biased because I live in the area, but Teacher's Village in Diliman, Quezon City has become an extremely popular destination for food trips now. It seems that every week, a new restaurant opens up along the long stretch of Maginhawa Street from Philcoa to V. Luna Extension and has spread to surrounding side streets like Malingap and Magiting. There are several board game cafes and a LOT of food parks in the area, making it popular with the student crowd.
MY TOP 5 RECOMMENDATIONS: 
Z Compound (Meshwe's Beef Shawarma Plate, Falafel, Hummus)
Friuli Trattoria (Tre Formaggi & Margherita Pizza)
Tomato Kick (Seafood Marinara Pasta, Skewers, Fajitas)
Roberta's Flavours of Asia (3-Way Appetizers: Tawilis, Catfish mango salad + Gising-Gising combo, Pad Thai)
Griddle (Steak, Lime Pork Belly, chicken wings)
READ MORE: Maginhawa: The Eat Street
PROS: Laid-back vibe, good food, lots of choices, food parks offer variety, budget-friendly prices.
CONS:  Traffic. Limited parking. Lack of bike parking. The new buildings are killing the neighborhood vibe of the place. It can get crowded during weekends.
Estimated budget per person: P200-P400 each
Nearest MRT/LRT: MRT Kamuning / LRT Anonas
Best place to park:  Street (if you're lucky). Adjacent or parallel side streets and buildings with their own parking lots.
KAPITOLYO Pasig
Another popular neighborhood foodie destination is Barangay Kapitolyo, Pasig. While the nearby Capitol Commons has a lot of upscale restaurants and bars, the stretch of East Capitol Drive and nearby streets like Brixton and United Street have more budget-friendly options that offer everything from comfort food, desserts, to international specialties. My personal favorites here include Silantro Fil-Mex Cantina, CAB Cafe and RUB Ribs & BBQ. I heard there's also a newly opened food park in the area called Gastropark Kapitolyo Food Park .
TOP 5 RECOMMENDATIONS FROM  Pinas Muna :  
Wooden Spoon
Grande Torino
St. Patrick's Pub
READ MORE: Best Restaurants in Kapitolyo
PROS: Good ambiance. Restaurants with clear concepts and "Instagrammable" interiors.
CONS: Parking. Some restaurants are a bit pricey. Can get crowded during weekends.
Estimated budget per person: P300 – P500
Nearest MRT/LRT:  MRT Edsa-Shaw / Boni
Best place to park:  Pioneer Centre Supermart or Ace Water Spa
LILAC STREET Marikina
Marikina is not only the shoe capital of the Philippines, it's also a great destination for foodies. You can find a lot of unique cafes scattered in different parts of Marikina such as  Industriya Marikina, Rustic Mornings and Mama Chit' s. However, if you want to focus on only one area, a lot of hip new restaurants are concentrated on Lilac Street, Rainbow Street and Sapphire Street in Concepcion Dos. We've only tried Some Kind of Wonderful Cafe (SKOW) there, but plan to explore the rest of the area soon.
TOP 5 RECOMMENDATIONS FROM  All Over Marikina :
Brad & Pit's Rib Shack (try their Rib Mountain with Burrito Rice)
Cookie Mug (cookie shots with caramel, or milk, or chocolate)
Mandi's Grill Grub (Crispy ribs with bechamel sauce)
Chubbie's Qcina (pancit con lechon!!)
Mogu Tree Noodle House (laksa with cheese please!)
READ MORE: Marikina Food Tour: Exploring Lilac Street
PROS: Homey restaurants. Budget-friendly options. Some bike-friendly establishments.
CONS: Traffic, parking. Some restaurants are hard to find. It's easy to get lost if you're not familiar with the place. One way streets.
Estimated budget per person: P200 – P400
Nearest MRT/LRT:  LRT Santolan
Best place to park:  Street. Restaurants with their own parking spaces.
MANDALUYONG
Kanto Freestyle
Chef Arch's Lime 88
Tabing Ilog
The Food Cathedral
The Deli at Shaw
READ MORE: Where to Eat in Mandaluyong
PROS: Laid-back vibe. Budget-friendly options. Unpretentious atmosphere.
CONS: Traffic, parking. The area is prone to floods even if it doesn't rain. Roads being constructed around Mandaluyong City Hall make getting to the area a hassle.
Nearest MRT/LRT:  EDSA Boni
Best place to park:  Street (if you're lucky). Don't bring a car.
BINONDO Manila
Chinese New Year isn't the only time to head to Binondo, Manila's own Chinatown. Home to some of Manila's oldest restaurants and small family-owned establishments, this cultural enclave offers authentic Cantonese food and history on the side. In fact, Ivan Man Dy of Old Manila Walks offers a walking and eating tour called the Big Binondo Wok all year around (which I've participated in twice). Navigating the narrow alleys is best done on foot to avoid getting stuck in traffic and to work up an appetite.
MY TOP 5 RECOMMENDATIONS:
Dong Bei Dumplings (kuchay and pork dumplings, deep-fried scallion cakes, tofu Burger, xiao long bao)
New Po-Heng Lumpia House (lumpia)
Sincerity Cafe & Restaurant (fried chicken, oyster cake)
Cafe Mezzanine ( Kiampong, s tir-fried tofu, wintermelon tea)
Eng Bee Tin Chinese Deli (take-out goodies, crispy mikiron)
READ MORE: Food Trip: Binondo
PROS: The authentic hole-in-the wall establishments, budget-friendly prices and old-world charm.
CONS:  Limited parking, traffic, crowds. Some restaurants (like Estero Fast Food) are kind of scary if you have a weak stomach.
Estimated budget per person: P300 – P500 per person
Nearest MRT/LRT: LRT Carriedo Station (walking distance)
Best place to park:  Lucky Chinatown Mall and then walk to the area.
LITTLE BAGUIO San Juan City
For those who find the commercialized restaurants in Greenhills Shopping Center too expensive, Little Baguio in San Juan City offers a lot of alternatives. P. Guevarra and Wilson are jampacked with Chinese restaurants while side streets are lined with interesting cafes and pubs catering to residents. I haven't really explored this place yet, but we recently tried Balkan Express, one of the few places that serves Serbian food in the city.
TOP 5 RECOMMENDATIONS : 
Hong Kong Eat Fresh
Balkan Express
Cafe Ysabel
Little Store
Yen Yen Taiwan Street Food
READ MORE: Top 15 Most Popular Restaurants in Little Baguio, San Juan City
PROS: Interesting food choices, unique cuisine.
CONS : Limited parking, traffic, some of the streets are a bit dark and scary at night. Pricey food compared to other neighborhoods.
Estimated budget per person: P400 – P600 per person
Nearest MRT/LRT: Ortigas / Santolan-Annapolis
Parking: Street.
POBLACION Makati City
TOP 5 RECOMMENDATIONS:
El Chupacabra
Le Cafe Curieux
Tambai Yakitori
The Filling Station
READ MORE: The Secrets of Brgy. Poblacion Food Street  by Our Awesome Planet
PROS:  Interesting food choices. Cool vibe at night. Feels like you're in a different country. Lots of beer available.
CONS : Traffic. Parking. Pricey food and drinks compared to other neighborhood joints (but still generally cheaper than malls).
Estimated budget per person: P400 – P600 per person (more if you're drinking)
Nearest MRT/LRT:  MRT Buendia
Best place to park:  Power Plant Mall or A. Venue Mall.
AGUIRRE AVENUE BF Homes, Paranaque
For those based in the South, Aguirre Avenue in BF Homes, Paranaque seems to be the most hip neighborhood to eat. I have not explored this area because it's just too far from where I live, but I've heard a lot of good things about the restos from residents of Paranaque, Las Pinas and Muntinlupa. The area is home to lots of unique, family-owned restaurants and well-known chains like Conti's and Tito Chef (which eventually branched out) and trendy restaurants you can only find here like The Girl + The Bill and Magnum Opus Fine Coffees.
Aussie Lamb Paella from Tito Chef's branch in Microtel Acropolis (I haven't been to the one in BF yet)
TOP 5 RECOMMENDATIONS from James ( @killrfillr ):
Fat Butchiks
Larcy's
Smoking Joint
READ MORE: 16 Restaurants to Explore in BF Homes
Got any other suggestions for the best neighborhoods for food-tripping? Let me know in the comments section.
Share this:
4 thoughts on "food trip: neighborhood destinations in manila".
Nice blog on food blogging..
Holy Spirit Drive in Don Antonio, QC 😉
Pingback: 10 Unique & Fun Things to Do in Manila | Travel Up
Pingback: Food Trip: Poblacion | Travel Up
Leave a Reply
You must be logged in to post a comment.
This site uses Akismet to reduce spam. Learn how your comment data is processed .
It's official: Gordon Ramsay to open first-ever restaurant in PH
Coming soon to newport world resorts.
Newport World Resorts (NWR) is poised to elevate Manila's culinary scene with the arrival of Gordon Ramsay Bar and Grill, marking the acclaimed chef's debut in the country.
"The opening of Gordon Ramsay Bar and Grill within the property by the second quarter of 2024 is part of NWR's epic transformation," shares NWR Chairman Kevin L. Tan.
"We are delighted to partner with Chef Gordon Ramsay on his first restaurant in the Philippines. Moreover, our customers can look forward to more exciting announcements from NWR in the coming months," he adds.
Food enthusiasts can anticipate a delightful gastronomic journey, featuring renowned rare breed steaks, grilled specialties, and fresh market seafood, complemented by Chef Gordon's iconic Beef Wellington.
The debut of Chef Gordon's restaurant introduces a new facet to NWR's offerings, ensuring visitors a memorable culinary adventure within the luxurious ambiance of this integrated paradise. Furthermore, NWR cements its status as a premier lifestyle and leisure destination.
Photos courtesy of Newport World Resorts
Car Rentals
Airport Transfers
Attractions & Tours
Bundle & Save
Destinations
Trip.com Rewards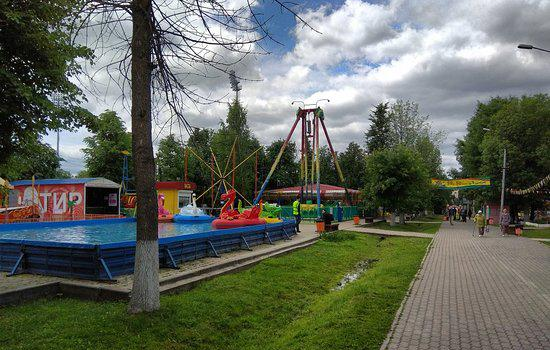 Elektrostal'
Elektrostal' Travel Guide
Experience elektrostal'.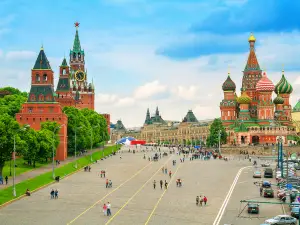 Krasnaya ploshchad'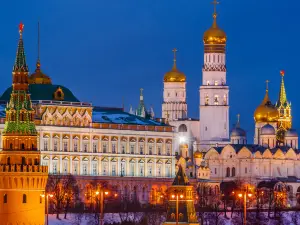 The Moscow Kremlin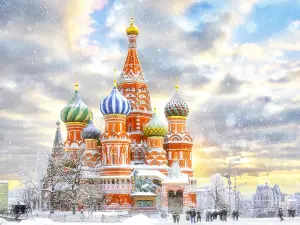 St. Basil's Cathedral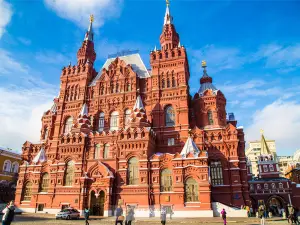 State Historical Museum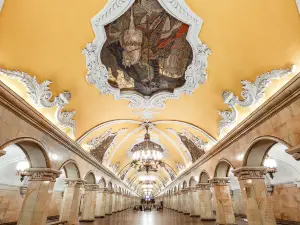 Moscow Metro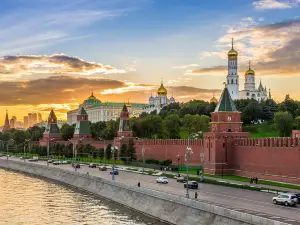 Moscow River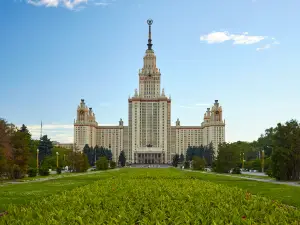 Moscow State University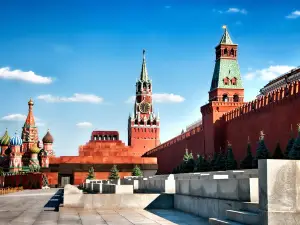 Lenin's Mausoleum at Red Square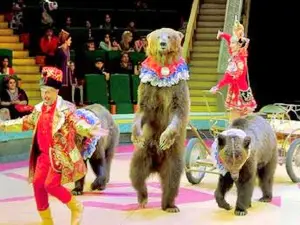 Great Moscow State Circus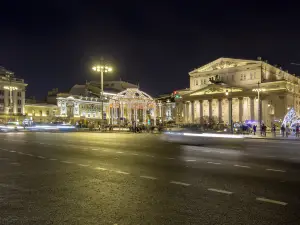 Bolshoi Theatre
Where to stay, apartamenty na ulitse pobedy, uyut home on komsomolskaya street, apelsin hotel, elektrostal apartments, yuzhnaya tribuna, hostel edem, gnezdo elektrostal hostel, uythome on boulevard 60-letiya pobedy, what to eat.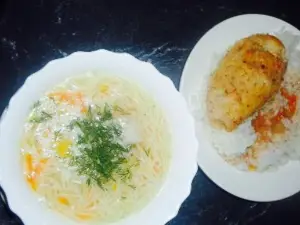 Cafe Vostochny Express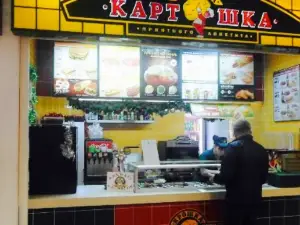 Kroshka Kartoshka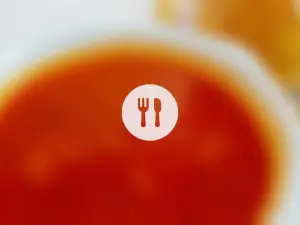 Fabrika Obedov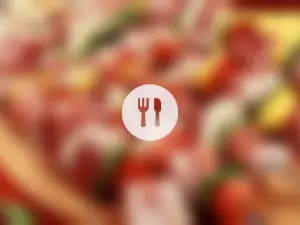 Beer Club Tolsty Medved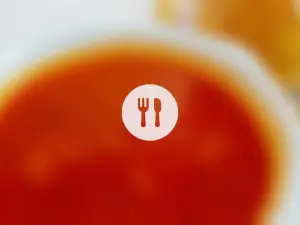 Cafe Antresole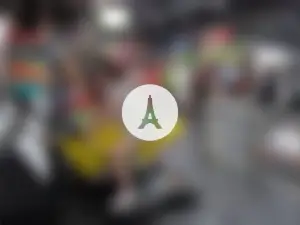 Coffee Shop Usy Teodora Glagoleva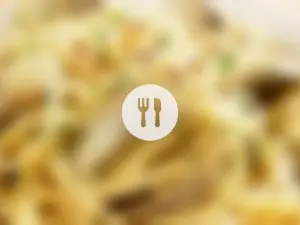 Quest-Cafe 4 Komnaty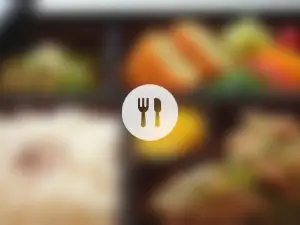 McDonald's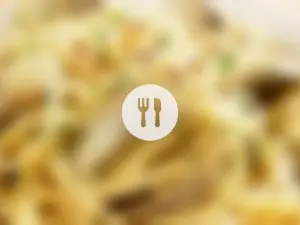 Other Recommended Cities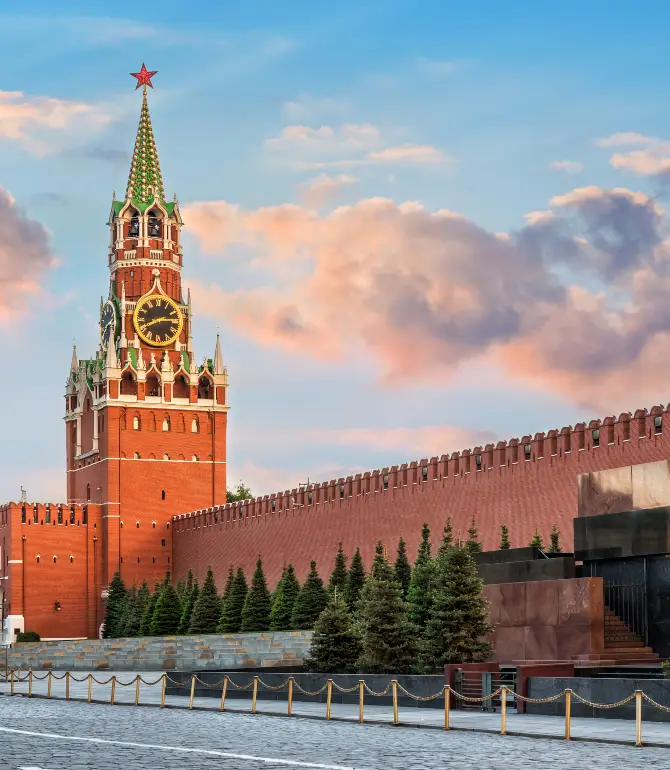 Popular Types of Attractions in Elektrostal'
Popular attractions in elektrostal', popular restaurants in elektrostal', popular destinations, recommended attractions at popular destinations, more things to do in elektrostal'.
Customer Support
Service Guarantee
Website Feedback
About Trip.com
Terms & Conditions
Privacy Statement
About Trip.com Group
Other Services
Investor Relations
Affiliate Program
List My Hotel
Become a Supplier