Sign up on TourScanner
Don't know where to start, best places to visit in dubai, tours and things to do in dubai, best day trips from dubai.
City Tour in Dubai
Abu Dhabi City Tour from Dubai
Full-Day Trip from Dubai to Abu Dhabi that covers major tourist attractions. These 8-hour Abu Dhabi Tour Packages cover popular tourist attractions and cover AC vehicles.
Availability: Daily | Duration: 8 Hours (Approx) | Pickup & Drop Back  | from AED 250    AED 175
The capital city of the United Arab Emirates (UAE) is one of the most mystical cities in the world and is also named the second-best city to live in. It provides you with various incredible lifetime exploration moments. Tour with us and you can explore many exceptional places of Abu Dhabi city in an attractive tour package.
Tour Overview
The Abu Dhabi City Tour is a fascinating journey through the capital city of the United Arab Emirates. This tour allows you to explore the unique blend of modernity and tradition in Abu Dhabi, which is home to some of the world's most iconic architectural wonders. During this trip, you will visit some of the most popular attractions such as the Sheikh Zayed Grand Mosque, the Emirates Palace Hotel, and the Abu Dhabi Corniche.
Your Abu Dhabi tour is going to become astounding if you're a Razzle Dazzle skyscraper. Here, travelers can experience the ritual, culture, and lifestyle of the country in this dazzling tour. On the one-hour tour, you can explore the Zayed National Museum in the Sheikh Zayed Mosque. The Ferrari World tour is also going to be life-changing with your amazing tour of Abu Dhabi. You can also feel the thriller on the Italian Sports Cars.  Here you will get an opportunity to explore all the famous sites of Abu Dhabi with our pick up and drop services.
With this Abu Dhabi city tour, you can explore the cultural heritage of the country in the city, which has presented the precedent of great craftsmanship.  You will get an opportunity to explore the history of Abu Dhabi on an 8-hour tour.
Inclusions of Abu Dhabi City Tour?
Pick Up Facility On Sharing Basis From Your Hotel/Residence In Dubai
Clean And Air – Conditioned Vehicle
Professional Guided Tour Of Abu Dhabi
Drive through Sheikh Zayed Road
Visiting Sheikh Zayed Grand Mosque (Approx 1 Hour)
National Exhibition Center ( Drive Through )
Leaning Tower Abu Dhabi ( Drive Through )
Presidential Palace (Drive Through)
Etihad Towers (Stopover For Clicking Pictures)
Emirates Palace (Stopover For Clicking Pictures)
Abu Dhabi Corniche With Photo-Sessions Stop
Abu Dhabi Heritage Village (Approx 30 Minutes)
Marina Mall Abu Dhabi
Abu Dhabi Dates Market (20-25 Minutes)
Drive Through Saadiyat Island
Ferrari World Abu Dhabi (Photo stop For Clicking Pictures 20-25 Minutes )
Drop Back To Your Hotel/Residence In Dubai
Abu Dhabi City Tour Timing
Deira Hotels/Location- 08:15 AM-08:45 AM
Bur Dubai Hotels/Location- 08:45 AM-09:15 AM
SZR/Al Barsha Hotels/Location- 09:15 AM-09:45 AM
Marina/Tecom/Palm Jumeirah Hotels – 09:45 AM-10:15 AM
Return timing is about 06:00- 06:30 PM
Pickup timing from Abu Dhabi is between 11:00 AM to 11:30 AM
Photo Gallery
Best Time to Visit Abu Dhabi
The best time to travel the Abu Dhabi is the winter season which starts in the month of September and ends in the month of March. During this season, the temperature is moderate and the weather is not so humid. This is the time when millions of tourists come to Abu Dhabi tour for leisure. This is the time that is ideal for a leisurely hangout and exploring the city in pleasant weather.
Important Information
The pick-up time will be as per the Dubai Hotels or Residence timing.
The timing of pick up / drop off can be scheduled by a few minutes that will depending on the traffic condition of the city or any other impediment.
A private Pickup option is available at additional charges.
Heritage Village will remain closed every Friday.
Airport pickup and drop options are not available. Any other area pick up and drop apart from Dubai is available at extra cost
Visitors will have to follow the Dress code while going to the Mosque, read here for more details.
During the period from 20th December 2022 to 10th January 2023, there will be a surcharge of AED 25 to AED 50 per person.
Cancellation Policy
All cancellations can be done 24 hours prior to the scheduled time of the tour.
Cancellations made within 24 hours will not be eligible for a refund.
What is the pick-up location for the Abu Dhabi city tour?
We pick you up either from the front of your hotel or Deira/Burjaman in case you choose to be picked up by our vehicle. Your tour starts after the pick-up and the first destination we reach is the Sheikh Zayed Grand Mosque. The next stop on the itinerary is the Emirates Palace and this is followed by the much popular Ferrari World and the amazing Yas Island. The tour concludes with a visit to the Heritage Village and the Abu Dhabi Museum.
Do remember, we pick you up between 8:00 and 8:30 am and drop you between 2:00 and 2:30 pm.
Is smoking allowed in Abu Dhabi?
You are barred from smoking in government areas, shopping malls, and offices. You aren't allowed to take e-cigarettes and vaping isn't allowed either. However, Abu Dhabi does have some zones set aside for smoking. You can smoke there as long as you don't affect others. In violation of smoking laws, you'll need to pay a fine or you might even end up in jail.
What are the appropriate clothes to wear in Abu Dhabi?
Men can turn up in light chinos or cargo trousers when it's summertime. If you choose to wear shorts, make sure that they reach your knees or even lower. Women should cover their heads with a cloth when they enter any place of worship. They are otherwise allowed to wear skirts, knee length or longer.
You shouldn't wear see-through attire or clothes with profanities on them. You should also avoid shorts, sleeveless clothing, and tight-fitting attire as well.
Do you provide English speaking guide with the tour package?
Anyone who books our Abu Dhabi City tour package will get English-speaking guides. Moreover, they speak other languages well versed in, for the convenience of the tourists.
How is the weather in Abu Dhabi?
The weather remains warm until July- 33 degrees Celsius temperature. However, August is the hottest in the city, with Mercury levels reaching 36 degrees Celsius. January in Abu Dhabi is cold, with temperatures dropping to 18 degrees Celsius. The city experiences some rainfall during February. Therefore, you can come between April to May or September to October, as the weather remains pleasant.
What to consider when traveling to Abu Dhabi?
When traveling to Abu Dhabi, you must consider the below-listed things.
Men and women must cover their shoulders and knees, especially when visiting a mosque. Besides, no one can wear a bikini or inappropriate swimsuit on the beach.
Learn basic Arabic words- Thank You, Hello, Water, and Help. These will help you show courtesy during self-help.
The weather in Abu Dhabi stays unpleasant most of the time. Hence, plan a trip between October to May to enjoy a pleasant holiday.
Always carry sunglasses and sun protection to prevent sunburn and tanning.
Alcohol is not allowed to be consumed on the streets. Besides, e-cigarettes and vaping are a strict no in the city.
Avoid smoking in public places, offices, government areas, and shopping malls.
Violation of the law will lead to debt.
Stumbleupon
Ultimate Abu Dhabi Tour from Dubai 2023
About abu dhabi day trip from dubai.
Explore the rich past, vibrant present, and exciting future of Abu Dhabi by going on a full-day tour from Dubai. See iconic sights like the Marina Mall, Al Watan Palace, and Sheikh Zayed Mosque. During this day tour, you will also have an opportunity to ride along the Abu Dhabi Corniche and enjoy the breathtaking city skyline.
DESCRIPTION
Full-day abu dhabi city tour from dubai.
With its cultural attractions, premium resorts, architectural wonders, and natural islands, Abu Dhabi is a city that offers something for every traveler. Take this unforgettable sightseeing tour from Dubai to Abu Dhabi and discover the most iconic attractions of the UAE's capital!
Start your day tour by getting picked up from your hotel and embark on a relaxing journey along the Persian Gulf. During the drive, you will have an opportunity to learn more about one of the wealthiest cities in the world from an expert tour guide.
The first stop of this day trip will be the famous and largest mosque in the country – Sheikh Zayed Grand Mosque. While wandering across the mosque's marbled halls, you will be able to see exclusive treasures such as Swarovski chandeliers and the world's largest hand-knotted carpet.
After that, enjoy a drive along the Abu Dhabi Corniche. Simply relax, and marvel at the beautiful views of the Persian Gulf, its turquoise blue waters, and the city skyline. Then, visit the famous Etihad Towers – a striking architectural landmark on the Abu Dhabi Corniche. Head to its observation deck and enjoy the captivating views of Emirates Palace and the Arabian Gulf. You will also have some free time to enjoy lunch there (at your own expense).
The last stop of this incredible day trip will be the Qasr Al Watan – a functioning presidential palace and a significant cultural place in Abu Dhabi. While being there, learn more about the tradition that has defined the history of the United Arab Emirates. Also, discover a variety of unique artifacts and treasures that are housed within the palace.
After a day filled with fun and sightseeing, you will be transported back to your hotel.
Hotel pickup and drop-off
Expert tour guide
Access to the Sheikh Zayed Mosque
A visit to the observation deck of Etihad Tower
Drive along the Abu Dhabi Corniche
Stop at the Marina Mall
Access to Qasr Al Watan Palace
Private or small group tour
Access to the Emirates Palace (only pass over)
Lunch or drinks (at own expense)
Guided tour inside the Qasr Al Watan Palace
Tips (optional)
Wheelchair users
Luggage or large bags
Sleeveless shirts
WE DID ALL THE HARD WORK & FOUND THE BEST ABU DHABI TOUR FROM DUBAI FOR YOU!
All you need to do is secure your spot by booking it right away!
Meeting Point
Pick-up service is available from all Dubai city hotels, as well as from the Cruise terminal Dubai (Port Rashid). Pick-up from Dubai Airport is available from the Holiday Inn Airport hotel. Your pickup time will be within 30 minutes of the time you selected.
Marvel at the dozens of futuristic skyscrapers that rise along the shores of the Persian Gulf!
Get the most out of your Abu Dhabi visit accompanied by an expert tour guide in a group of no more than eight people.
Enjoy the panoramic views over the vibrant city and the Arabian Sea from the famous Etihad Towers.
Marvel at the Grand Mosque – a perfect mix of modern and old Islamic architecture.
Why should you visit Abu Dhabi?
Dubai may be the first thing that comes to mind when you hear about the United Arab Emirates, but this region has plenty more to offer. In fact, right next door lies the capital city of Abu Dhabi, which boasts an abundance of cultural landmarks, fantastic activities, and mind-blowing architecture.
While Dubai is well-known for its impressive skyline, Abu Dhabi is home to some truly awe-inspiring architectural wonders. Trust us, you will be left in awe when you see the coin-shaped Aldar Headquarters and the Capital Gate – an iconic tower that resembles the Leaning Tower of Pisa in Italy. Abu Dhabi's charm lies in its perfect blend of modern and traditional architecture alongside cultural sites such as the Etihad Towers, Louvre Museum, Heritage Village, and the iconic Sheikh Zayed Grand Mosque. During your visit to Abu Dhabi, you will also have an opportunity to take a ride on the world's fastest roller coaster at Ferrari World and see the mesmerizing Saadiyat Island and Yas Island.
With so many world-renowned tourist attractions to offer, Abu Dhabi is a truly irresistible destination for all travelers!
When is the best time to visit Abu Dhabi?
For an enjoyable visit to Abu Dhabi, we recommend planning your trip during the springtime, specifically between April and May, or during the late summer months.
During that time of the year, there are fewer crowds, pleasant weather, and reasonable hotel rates.
However, if you plan on visiting Abu Dhabi during the summer, you should know that temperatures remain exceedingly high. So, staying hydrated and avoiding sightseeing excursions during the scorching midday hours is very important.
LOOK NO FURTHER! THIS IS THE BEST-VALUE ABU DHABI TOUR FROM DUBAI YOU'LL FIND!
Reserve now & pay later.
FAQ – Abu Dhabi Tour from Dubai
Can i do a day trip from dubai to abu dhabi, is it worth going to abu dhabi from dubai, how much does abu dhabi trip cost, can i visit abu dhabi on my own, how many days to cover dubai and abu dhabi, good to know before you go.
It is essential that women wear long clothing and cover their heads, arms, and legs.
Men must not reveal any skin above the knees, and their shoulders must be covered.
The Sheikh Zayed Mosque isn't open for visits during any Islamic festivals.
Please keep in mind that drop-off times may vary due to traffic.
Qasr Al Watan might be closed without notice during presidential events.
Restaurants won't be open during the month of Ramadan.
Every visitor must carry a passport.
An experience you shouldn't miss!
Such an amazing day in Abu Dhabi! I booked this tour as a birthday present for my daughter, and I'm so glad that I did. I really enjoyed this tour since I was able to see other locations other than Dubai, as well as learn more about Arabic culture. The organization of the trip was more than great, and our guide was incredible. 10/10 experience!
The best-value Abu Dhabi day trip from Dubai!
My wife and I had a fantastic time on this Abu Dhabi day tour! Our guide Aaron was extremely friendly, energetic, and helpful. For us, the highlight of the trip was the breathtaking Sheikh Zayed Grand Mosque and the views from the Etihad Towers. So beautiful! Highly recommend booking this tour if you plan on visiting Dubai any time soon!
Why wait & miss your spot? Book your Abu Dhabi Tour from Dubai Now!
Reserve now & pay later
Easy booking process
Expert tour guide
Private or small group available
Best deal online!
Instant ticket delivery
Smartphone tickets accepted
Skip the line ticket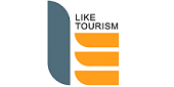 Availability: Daily
Instant confirmation, pick up & drop back, duration: 06:00 hrs (approx), english/arabic tour guide, pickup time: 09:00 hrs, abu dhabi city tour.
In term of tourism, the great City of Abu Dhabi is one of the World's best places to visit. Despite being the neighbor of world busiest city, Dubai Abu Dhabi successfully retains its charms, elegance, and beauty and is never overshadowed by the city of Dubai. There are many world records that Abu Dhabi has under its name like the largest handmade handloom carpet, high tea at the World highest place, and adrenaline pumping Ferrari world. Abu Dhabi City Tour is not to be missed if you are on your holidays.
The city has a spectacular view of the beautiful skyline while enjoying boating at the Persian Gulf along with the breathtakingly magnificent architectural wonders. This mesmerizing city is a heaven for all of the shopaholics as it offers many shopping malls. The list just does not end here as the city of Abu Dhabi is proud to present its manmade Yas island and its water park is the second best water park in the World.
Abu Dhabi City Tour Brief Overview
Are you planning to visit Abu Dhabi but is looking for the best tour agency to help you explore the beautiful city of Abu Dhabi then consider us. Our customers needs and demands are our priority and try to provide as much comfort as we can to all our customers. We promise to offer premium services and help you to have a fantastic trip of your life.
We offer different customized trips, which are made according to our customers needs and help you to explore this Arab Gem. During the journey, one can have the best sightseeing activity with the mesmerizing view of the skyscraper town. During the trip, you can have a chance to visit the famous Sheikh Zayed Mosque . However, there are also many other things to do during the trip like a visit to heritage Villages, Yas Island, and much more. You will have a chance to spend on f the best day of your life while making lifelong memories.
Why visit Abu Dhabi?
Some of you are thinking why you should visit Abu Dhabi if you have already seen Dubai city. But the main point is although both are neighbors and are in the Arab World still, the silent features of both cities are entirely different. In the same place does not mean that they are similar and offers the same attraction. Abu Dhabi has its own distinct features utterly different from Dubai and gives you an amazing feeling once you visit the place. Abu Dhabi is the capital of U.A.E and is a tremendous regional powerhouse.
Things to do in Abu Dhabi
If you're thinking about the options what one can do in Abu Dhabi . Then do not worry Abu Dhabi city is no short of options for its tourists. Here are some of the best things anyone can enjoy during their trip to Abu Dhabi.
• Sheikh Zayed Grand Mosque
Who does not know the name of Sheik Al Zayed Mosque? It does not matter where you live if you love to travel and is interest in beautiful architect than you must hear this name. Without hesitating twice, one can say that Sheikh Al Zayed Mosque is the landmark of the Abu Dhabi. The mosque is a fantastic combination of cladding in Macedonian marble. Mosque proudly reflects the colors of Mameluke, Ottoman, and Fatimid design, which collectively makes it a masterpiece of Islamic architecture. It took 20 years to complete this masterpiece and is opened to the public in 2007. Visitors can witness the amazing artwork in the interior and exterior of the mosque.
• Emirates Palace Hotel – Epitome of Luxury
Emirates Palace Hotel Abu Dhabi is a spellbinding milestone that is a wonder to see for each one of the individuals who adventure through its great doors. Every one of the likes and all the shocking creative mind spring up as faculties are blessed to receive an astonishing and exceptional experience. Take in the quality of extravagance that fills each side of this peaceful heaven!
• Ferrari World
This place is specially designed for all of the car racing fans. It is a theme park that allows you to have a thrilling experience of Formula One racing. Children's can also enjoy and learn driving skills on Junior GT track whereas, for an exciting experience, the adrenaline junkies are waiting for all of you to ride flying ace roller coasters. It also contains a spectacular collection of Ferrari cars.
• Yas Island
This beautiful man-made island is nothing less than luxury and comfort with the picture-perfect view of the beach. You can spend your day enjoying sunbathing in a peaceful environment away from the busy routine of life. Other features of the island are its Yas water park, Yas Marina Circuit for car racing and Yas Malls for shopping.
• Abu Dhabi Heritage Village – Discover History at Its Best!
In the event that you are hoping to make a trip down to a city of old history and structural brightness, look no further than the Abu Dhabi Heritage Village situated at the focal point of the Abu Dhabi City. This verifiable marvel is a great encounter to uncover.
Abu Dhabi Tour Packages
Our Hand Picked Abu Dhabi SightSeeing Tour Packages for you!
Basic Package
(Special Discount for Group of 7 Persons or above)
AED 125 | $ 34 Per Person
Shared Transfer
Pick & Drop
All Inclusions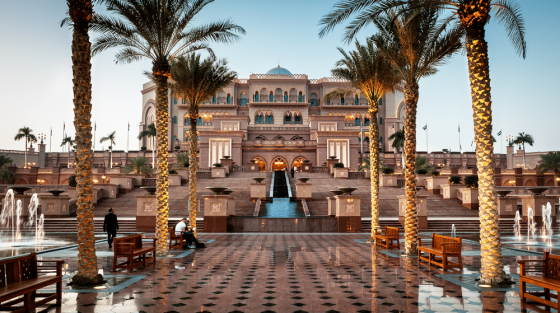 Advance Package
(Special Discount for Group of 5 Persons or above)
AED 450 | $ 122 Per Person
Includes & Excludes
Pick up & Drop back to your Hotel / Home
Abu Dhabi Heritage Village - Toursit Access
Sheikh Zayed Grand Mosque - Tourist Access
Presidential Palace - Tourish Access
Emirates Palace - Tourist Access
Ferrari World - Outside Access
Yas Island - Drive Through
Abu Dhabi Corniche - Drive Through
ADDITIONAL PICKS (PAID)
Entry to Palace & Hotels
Private 4x4 Vehicle For Family / Groups
Food & Beverages
PAYMENT TERMS
Cash Payments - Upon Pick up
ATM / Online Transfer Accepted
Pick up Time: 09:00 Hrs - 09:30 Hrs
Drop Off Time: 15:00 Hrs - 15:30 Hrs
Total Duration: 06:00 Hrs (Approx)
+971 54 54 01836
+971 52 65 65207
24x7 Customer Service
Vital information, terms & conditions.
You have to book Abu Dhabi City Tour at least 48 hours prior to your tour date. Use the Booking form OR Connect via Whatsapp for more information.
All Prices are on sharing basis.
Refreshments & Lunch are not included unless requested otherwise.
All the prices are applicable per person only.
To cancel the tour, inform 24 hours prior to your tour day. 100% Cancellation Applies if informed less than 24 hours and NO REFUND will be made.
If you want to reschedule or amend your trip, you must do 24 hours prior to the day of the tour. No charges will be deducted. The rescheduled date of the trip must be made within the same year of the trip.
Professional licensed tour guide of English Language.
For kids up to 3 Years are Free of Charge, above 3 years same price will be charged as of an adult.
Private Transport can be arranged upon request for Family & Groups.
Prices are subject to change without further notice.
Seating policy
We hold the rights on allocation of seating as per availability.
All the shared transfers are managed on SIC / Sharing with other Tourist unless requested and confirmed for the premium services.
Insurance Coverage
All our vehicles are fully Insured to include passengers in the rare event of an accident.
Dress Code For Grand Mosque
Men : Long-Sleeve Shirts, and Full Length Trouser (ankle-length).
Women : Long Trousers or Skirts, Long-Sleeve Shirts or Tops, Nothing Tight, Headscarf is a must to cover the head (important).
Tour gallery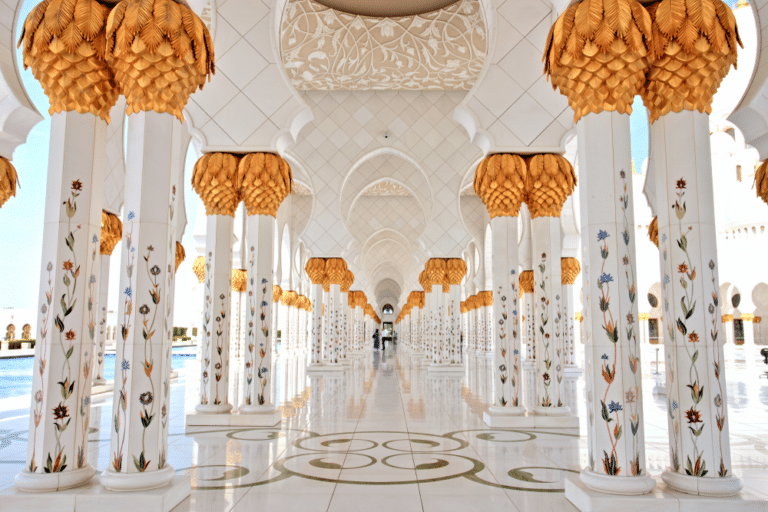 Frequently Asked Questions
The timing for Grand mosque is 09:00 Hrs to 22:00 from Saturday to Thursday and 16:30 Hrs to 22:00 Hrs on Fridays.
A Full Day Access to Ferrari World with all rides cost AED 295 for adult and AED 230 for Juniors.
Abu Dhabi is at a distance of 135 Km from Dubai and it takes usually 01 hour and 30 minutes drive to reach Abu Dhabi.
Abu Dhabi is a Jewel of Emirates and Capital of UAE. It has great attractions to offers for its tourist such as Grand Mosque, Heritage Village, Emirates Palace, Emirates Towers, Dates Market, Corniche and much more.
Yes, you can pay cash upon pick up and you can confirm your booking online.
The stop over time is around 20-30 minutes for 6 hours Tour at each spot. If you have a premium full day tour, the stop over time is of 40-50 minutes including 3 hours at Ferrari World.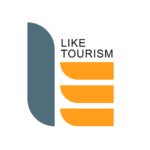 LIKE TOURISM LLC
Office 107 – Al Saoud Building – Al Qusais Industrial 4th Dubai, UAE
+971 526565207
+971 556987172
Terms & Conditions
Privacy Policy
Desert Safari
Morning Safari
Overnight Safari
Musandam Tour
Abu Dhabi Tour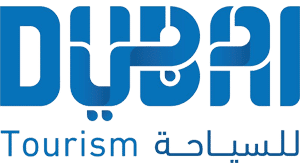 Licensed Company
Copyright © 2023 – All Rights Reserved Like Tourism LLC.