Awards Season
Big Stories
Pop Culture
Video Games
Celebrities
Hellenic Hotspots: 5 Great Greek Island-Hopping Tours
Whether it's your first visit or you've been there before, planning a vacation to Greece isn't a casual task! There's so much to see and do that you'll likely need several vacations to visit all your dream destinations. But why not travel off the beaten path a little on your next Greek voyage?
Besides the famous historical landmarks in Athens , the Greek islands are popular tourist getaways for their soothing blue waters, golden beaches, and phenomenal cultural experiences. Since there are over 2,900 islands in Greece, a Greek island-hopping tour could have you exploring almost endlessly. Ready to see what we mean? Get started by checking out some of the must-see islands in Greece.
Santorini is a popular bucket-list Greek holiday destination. You've probably seen Instagram photographs of the area's famed white-washed walls and blue-domed homes in the background. These homes, which are stacked against the craggy cliff-tops, are a sight to see. Some of the even house charmingly romantic places to stay.
Tourists freely stroll through the lovely, pedestrian-only streets, stopping by for refreshments at local tavernas. If you treasure your peace and your quiet siestas, find a room with a pool and terrace to avoid the cruise ships' hustle and bustle throughout the day.
Corfu is a culturally rich area influenced by German, French, Italian, British, and Venetian traditions. Beachgoers from all over the world come to admire the island's beauty. The green hills, noble houses, Venetian fortresses, and Greek temples make for the ideal backdrops for cultural exploration and romantic getaways.
Many travelers like to see the famous golden triangle of Athens, Mykonos, and Santorini. Mykonos , in particular, feels more cosmopolitan than other islands. It has a vibrant party scene and ample opportunities for you to engage in a little retail therapy. The island has world-famous beach clubs and offers sunset cruises along the southern shores.
History lovers might want to consider a day trip to Delos Island, which is thought to be Apollo's birthplace. Or, you can explore ancient monuments, like the famous Windmills, Paraportiani Church, and Ano Mera village.
Want to experience splendor on a budget? Paros could be the destination for you. It's a wonderful mix of taverns, nightclubs, and classic Greek streets dotted with fantastic cafés and gelato shops. There are also several prominent tourist attractions here. These attractions include the Church of 100 Doors, the Archaic Temple of Athena, and the Venetian Port. 
Naxos , the largest of the Cyclades Islands, has some of the nicest long, sandy beaches to visit. Its wide, shallow, and calm waters make it an appealing alternative to Mykonos if you're aiming for a vacation that's a bit more family friendly. Enjoy the picturesque white-painted villages and towns that make up its relatively small populated area.
The Best Island-Hopping Tour Packages
We've rounded up some of the best Greek island holiday packages and island-hopping tour packages to consider. Keep in mind that prices can change at any time, but these are great examples to help you start to budget for your trip. If you wish to create your own island-hopping plan to match your exact taste, feel free to skip to the next section.
11-Day Greek Island-Hopping Tour
Islands: Athens, Mykonos, Paros, Naxos, Santorini
Available From: Tourradar
What's not to like about this tour? It takes you on an 11-day Greek island hopping excursion from Athens to Santorini and beyond! The price includes all accommodations, meals, transportation, and tour guide fees. You'll only be responsible for covering flights and personal expenses like souvenirs. 
5-Day Labyrinth of Crete Tour
Islands: Heraklion, Spinalonga, Knossos, Crete
For a more in-depth cultural experience, the five-day Labyrinth of Crete Tour is a good choice. History buffs will enjoy this specially designed excursion to Zeus' birthplace. Keep in mind that the journey will begin and end in Heraklion, the capital of Crete. All prior travel arrangements are up to you.
10-Day Greek Island-Hopping Tour
Islands: Crete, Santorini, Mykonos
Available From: Trailfinders
A more flexible, exploratory tour to consider is the 10-day Greek island-hopping tour from Trailfinders. While the tour only covers three islands, each stop allows you to freely stroll about and learn about the local cultures and cuisine. With at least a full day at each location, you'll have plenty of time to check off the items on your must-do list at every island.
Ultimately, a vacation package spares you the trouble of planning every trip detail. An all-inclusive Greece holiday package usually manages everything from organizing travel arrangements to booking accommodations. The only catch is that these packages have fixed itineraries — your package might include passing through an island you've already been to or aren't interested in visiting. 
SNORKEL WITH THE FISH WAVE BREAK ISLAND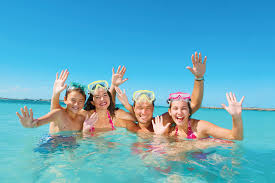 Duration: 4 Hours (approx.)
Location : Miami, Qld
Product code: SNK WBI 2022-23
Love the Water?? Snorkel with the Fish
Enjoy yourself by submerge into the warm waters at Wave Break Island!!
Love the water, snorkeling it can be FUN for the individual or the whole family
Is a recreational activity to bring friend and family together for a day out or the holidays
Daily Activities?
We service the customer on daily basis with snorkeling activities, any children under age their will need to be under adult supervision at all times.
Gear Required
Gold Coast Dive Centre provides full gear necessary for any of the activities.
Guided Snorkel Tour
Calm Waters
450 Species of Fish
Fun Guaranteed
Flotation Devices provided
Non-Swimmers welcome
Trip Includes 15 min ride to the island
Free hotel Pick Up & Drop off ( from Surfers Paradise to Burleigh, SEE extras Available)
Start Booking Now
Please enable cookies in your browser to place a booking how do I enable cookies?
Enter Number of Participants *
Choose a preferred date and time *.
You may also like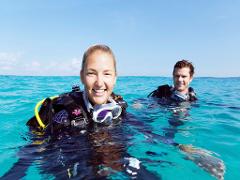 DISCOVER SCUBA DIVING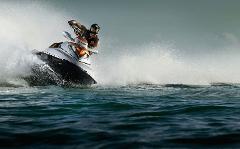 BOAT & JET SKI LICENSE COURSE NOW W/ ONLINE THEORY
Duration: 9 Hours (approx.)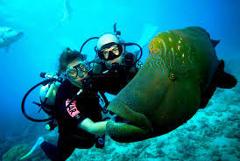 OPEN WATER DIVER COURSE
Duration: 3 Days (approx.)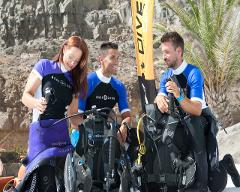 ADVANCE OPEN WATER DIVE COURSE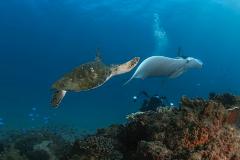 DISCOVER SCUBA DIVE at COOK ISLAND MARINE RESERVE
Duration: 3 Hours (approx.)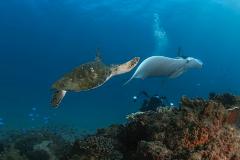 SNORKELING at COOK ISLAND MARINE RESERVE
CERTIFIED DIVERS - COOK ISLAND DOUBLE DIVE SPECIAL
Duration: 5 Hours (approx.)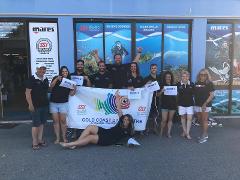 INSTRUCTOR TRAINING COURSE (SSI)
Duration: 12 Days (approx.)
TANGALOOMA Wrecks Snorkeling -Diving
Duration: 1 Days (approx.)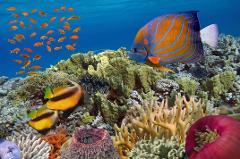 FLINDERS REEF DIVE fo Certified Divers
Booking Software for Diving Tours by Rezdy.com | Agent login

Snorkelling on Wave Break Island - Gold Coast
This site is ideal for both the beginner and the advanced with over 50 different species of fish and depths ranging from 0 to 15m. Youll even get a chance to hand feed the fish!
Description
Discover the beautiful Wave Break Island, a short distance from the Gold Coast
Sheltered, secluded site perfect for beginners and advanced
Hand feed the local tropical fish
Discover the crystal-clear shallows teeming with marine life
Fantastic photography locations – both above ground and underwater!
Departing from Main Beach on the Gold Coast, you'll take a short boat ride to the beautiful and secluded Wave Break Island. There you'll be guided to a quiet, sheltered spot perfect for comfortable snorkelling, with depths ranging from 0 to 15 meters. Relax on the beach or float on boogie boards with view holes to see below the waves in between your snorkelling adventures.
Share the water with hundreds of fish native to the area – Wave Break Island must be one of the most populated in terms of fish in the whole of Australia! Many fish school in their hundreds, creating an incredible experience for you and some picture-perfect mementos you can take home. Your guides and crew will show you the best places for underwater photography, and you'll get the chance to hand feed the fish – don't worry, they're friendly!

Experience Details
Fitness and experience.
This Gold Coast snorkelling experience is suitable for all ages
What to Bring/Wear
Bring your swim wear and casual clothing to wear before and after your snorkel and swim
Be sun smart – always wear sunscreen
What is Supplied
All snorkelling gear
Boogie boards with view holes
Boat to and from Wave Break Island, with full use available throughout your experience
Professional and experienced guides and crew
More Information
Important Information
This is a group experience which you will share with others on the day. The experience will take 4 hours. This Gold Coast snorkelling experience will go ahead in wet weather (don't worry – you'll be in the water anyway!), but in dangerous weather the provider may cancel, in which case you will be given the option to reschedule or get a credit.
Cancellation Policy
Change your booking up to 48 hours before the start time of your experience
Changes are not permitted within 48 hours of your experience
Late arrivals or no shows may result in you forfeiting your experience
Available Dates
Main Beach (Gold Coast)
COVID-19 safety information
Related experiences.
Help Centre
Corporate Adrenaline
Supplier Sign Up