You are using an outdated browser. Please upgrade your browser to improve your experience and security.
Events & Festivals Fund
Boost your event's success
Investment program: Co-operative Investment
Funding purpose: Reignite existing events and activate new ones that drive overnight visitation.
Investment range: Up to $100,000 with 25% fund matching required. Additional funding available on a case-by-case basis.
For example, a project budgeted at $120,000 could receive up to $100,000 from Travel Alberta, if the operator provides $20,000 in funding.
Priorities:
Events and festivals that are two or more days in length and target overnight visitation
Events and festivals that charge an admission fee
Showcase collaboration with other Alberta tourism partners
Events and festivals occurring between Sept. 15, 2023 and March 31, 2024.
Note: A ll applications are now online. N o applications from previous intakes will be allowed.
Eligible applicants
• Private Alberta based tourism businesses • Indigenous businesses • Not-for-profit organizations and municipalities with a focus on tourism • Non-municipal partners must have been in operation for a minimum of three years
Ineligible applicants
• Charitable and fundraising events • Amateur sport tournaments • Consumer and trade shows • Political events • Events common across multiple communities such as Canada day celebrations • Events not accessible by the public • Local community events • Business improvement areas
How to apply
Application details.
Please read all eligibility requirements before applying
Eligible expenses
Logistical and production cost
Performers, artists and artisans fees
Rental of security barriers, toilets, tents, lighting, sound equipment, venue
Permits and insurance
Hiring of a production company
Costs associated with climate action initiatives for the festival
Promotional support
Targeted online ads as part of an integrated, multi-faceted marketing campaign
Creative development and a gency support
Radio/tv/print advertising that presents a unified tourism message
Social strategy and implementation (including costs related to contracted community management)
Media and public relations
Content development including photography, video and written content (shot list must be included with the application)
Website development and/or E-commerce platforms
Ineligible expenses
Event sponsorship
Salaries and wages of employees, purchasing of goods and services for resale, purchasing of equipment, alcohol permits
Accommodation
Ticket surcharges
Prizing and gifting including volunteer apparel /swag
Requirements
Expenses must be incurred between Sept. 15, 2023 – March 31, 2024.
Expenses will need to be invoiced by a qualified third party and documented in the financial reconciliation.
Performance measures
Pre and post event impact calculator analysis generated from tickets sales, accommodation, food, transportation, and retail.
Application process
Application Period : Check back in early 2024.
Access the Grant Management Tool (GMT) : Create an account or log in to the new Grant Management Tool (GMT). This is where you'll find the Events and Festivals application form.
Complete the Application : Fill out the application form completely. Remember, you can save your progress if you need more time or additional information before submitting. Each organization can submit only one application.
Funding Requirements for Events and Festivals : Applicants must be able to cover at least 25% of the total project costs.
Funding decisions : We have the final say in managing funding requests. We might decline projects that don't meet the criteria or if we have too many requests.
Application Review : After you apply, we will review and evaluate your application. We will send you a letter to let you know if your application is approved or not.
Grant Agreement : If your project is approved, you will receive a Travel Alberta Grant Agreement. Read it carefully and sign it.
Getting the Funds : Once everything is set and your project is approved, we will send you the money using something called Electronic Funds Transfer (EFT). This means we will transfer the money directly to your bank.
Full Funds Release : After your project gets the green light, and you give us all the documents we need, we will give you all the money we promised.
Investment Decision Timing : Funding decisions for the fall 2023 intake period will be made in late 2023.
Apply for events and festivals funding
The application period for events and festivals fund is now closed. Applications for this fund will reopen in early 2024.
Compare the Events and Festivals Fund to the...
Modal Heading
Language selection
Alberta tourism industry receiving new federal investments through PrairiesCan
From: Prairies Economic Development Canada
Backgrounder
PrairiesCan funding, of over $17.8 million, will support 50 organizations to enhance tourism experiences, events and attractions across Alberta
The Government of Canada is investing $17,828,956 in 50 projects to grow Alberta's tourism economy and attract more visitors to the province, bringing economic benefits for businesses and communities.
Investments are being made through the Tourism Relief Fund (TRF), administered by PrairiesCan in the Prairie Provinces. The TRF is a $500 million program to support the tourism sector in Canada by:
empowering tourism businesses to create new or enhance existing tourism experiences and products to attract more local and domestic visitors; and
helping the tourism sector reposition itself to welcome international visitors by providing the best Canadian tourism experiences we have to offer the world.
Projects announced today
The Aero-Space Museum Association of Calgary ($316,706) Update existing infrastructure to improve accessibility and increase exhibit space at the Hanger Flight Museum and Canada's Aviation Hall of Fame. (Calgary)
Alberta Beer Festivals ($33,767) Enabled the hosting of a safe outdoor week-long festival celebrating food and beer in the heart of downtown Banff (Dec. 2021). (Banff)
Alberta Small Brewers Association ($525,000) Collaborate with Alberta-based breweries and tourism stakeholders to build and promote an Alberta Ale Trail self-guided tour network that increases awareness of local Alberta breweries. (Calgary)
Alexander First Nation ($387,500) Develop a tourism resort plan that grows the Alexander First Nation's reputation as a tourism destination and provides business opportunities for band members. (Rivière Qui Barre)
Anderseed Farms ($99,975) Launch new activities, including gardening experiences and Indigenous programming, to attract visitors to Prairie Gardens and Adventure Farm in the shoulder and winter seasons. (Bon Accord)
Banff & Lake Louise Tourism ($600,000) Develop a tourism destination plan and create a digital trip-planning tool that makes it easier for visitors to find events, attractions, and businesses in the Banff and Lake Louise regions. (Banff)
Blackfoot Crossing Historical Park ($434,595) Create a new Elder gathering space and improve pathways to increase the accessibility of experiences at Blackfoot Crossing Historical Park. (Siksika)
Bridgeland Distillery ($77,740) Improve the visitor experience and learning opportunities at Bridgeland Distillery by enhancing displays, signage, tasting rooms, tours and digital experiences that show the distilling process. (Calgary)
Calaway Park ($500,000) Modernize park infrastructure with a revamped entrance, new signage, enhanced services, and updated web and app features to improve the guest experience at Calaway Park. (Calgary)
Centre Communautaire d'Edmonton ($380,250) Develop and implement a francophone tourism strategy and deliver Francophone programming at events in the Edmonton region. (Edmonton)
Chinatown and Area Business Association ($45,000) Install authentic Chinese lanterns in public spaces throughout Edmonton's Chinatown and promote cultural events taking place in the district. (Edmonton)
Do North Events ($382,545) Host the inaugural Professional Triathletes Organization (PTO) Tour event and inaugural PTO Canadian Open in Edmonton (July 2022). (Edmonton)
Edmonton Heritage Festival Association ($83,585) Deliver World Music Week 2022, an in-person four-day outdoor music event in Edmonton. (Edmonton)
Edmonton Space and Science Foundation ($2,000,000) Modernize infrastructure at TELUS World of Science – Edmonton by adding new exhibitions dedicated to human health and the Arctic, enhancing Indigenous programming spaces, incorporating new projection equipment into the Queen Elizabeth II Planetarium, updating the gift shop, upgrading lighting, and implementing a new ticketing system. (Edmonton)
Elk Island Retreat ($99,999) Expand on-site accommodations with new glamping domes and add a new fully serviced venue space to better facilitate nature based programming and events. (Fort Saskatchewan)
Explore Edmonton Corporation ($891,320) Deliver a tourism recovery program that includes a winter concert series and provides Edmonton area business with access to training and tools that help them enhance and promote their unique visitor experiences. (Edmonton)
Fallentimber Meadery ($99,999) Construct a new tasting room, patio and walking trails to increase capacity and extend the operating season for facility tours and product tastings. (Water Valley)
Food Bike Tour ($99,999) Expand and market electric bicycle and walking food tours in Banff, Calgary, Canmore and Edmonton. (Edmonton)
Forage & Farm / Stone Wood and Steel ($99,999) Enhance blacksmithing and reception facilities and launch an upgraded online sales platform to improve the visitor experience. (Millarville)
Girth Hitch Guiding ($42,563) Develop and deliver new summer and winter outdoor climbing experiences that provide a unique visitor experience in the Nordegg area. (Nordegg)
Glamping Resorts ($99,999) Establish new glamping dome accommodations in Castle Provincial Park. (Pincher Creek)
Go East Regional Tourism Organization ($52,688) Launch the 2023 Roadtrip Adventure Game and deliver tourism training sessions to increase awareness of and visitation to attractions, experiences, and events in east central Alberta. (Vegreville)
Grizzly Regional Economic Alliance Society ($140,000) Develop a tourism destination plan, deliver training to tourism operators, and update web content to increase awareness of and visitation to north-central Alberta. (Mayerthorpe)
Hinton & District Chamber of Commerce ($65,000) Create a tourism destination plan that provides a strategic vision for sustainable growth in tourism in the Hinton area. (Hinton)
Mahikan Trails ($99,895) Renovate a medicine workshop space and install new cabins to facilitate multi-day workshops and immersive Indigenous experiences year-round. (Sundre)
Métis Crossing ($1,450,000) Add 10 year-round Sky Watching Domes that allow visitors to comfortably sleep under the stars and compliment Indigenous-themed night sky experiences available at Métis Crossing. (Smoky Lake)
Moose Mountain Ventures ($33,875) Create new winter tourism experiences, including horse drawn sleigh rides and ice skating opportunities, to increase winter visitation in the Bragg Creek area. (Bragg Creek)
National Music Centre ($1,000,000) Host musical productions, conferences, and interactive exhibitions that draw visitors to the National Music Centre at Studio Bell in Calgary's downtown core. (Calgary)
The Old School Cheesery ($99,999) Enhance interpretive materials, display equipment and facilities to showcase artisanal cheese making and improve the visitor experience. (Vermillion)
Pine Creek Retreat ($97,920) Complete the development of Pine Creek Retreat including glamping shelters and website development to offer unique visitor experiences along the North Saskatchewan River near Victoria Settlement. (Smoky Lake)
Pine Bungalows ($1,000,000) Construct two new heated family/group sized cabins that extend the operating season at Pine Bungalows in Jasper National Park. (Jasper)
Powwow Times ($122,796) Deliver two Indigenous tourism experiences in Red Deer County: the 2021 Red Deer International Powwow and the 2022 Sylvan Lake National Indigenous Day. (Red Deer)
Rabbit Hill Recreations Inc. ($99,999) Launch a unique summer tubing experience that enables Rabbit Hill Snow Resort to generate revenue and attract visitors in the summer season. (Edmonton)
Refuge Bay ($99,999) Scale-up operations at Refuge Bay glamping resort with the addition of an all-season luxury modular tiny home, shower facilities and washrooms. (Cherhill)
Rig Hand Distillery ($99,999) Update the tasting room, add interpretive Indigenous experiences, improve signage, complete a glass recycling system, and upgrade the website to support reservations and virtual tours. (Edmonton)
Rocky Mountain Motorsports ($500,000) Develop a new motorsport park featuring a 3.5 km asphalt racetrack in Carstairs, Alberta (opened fall 2022). (Carstairs)
Skyridge Glamping Ltd. ($500,000) Launch a brand new year-round dome glamping experience in Kananaskis. (Canmore)
Spirit Hills ($99,999) Increase visitor capacity and experiences by expanding the tasting room, patio, and other facilities as well as adding an immersive digital wall that shows Spirit Hills' winemaking process. (Millarville)
Thanksgiving Ranch ($99,670) Upgrade the kitchen, pool and barn areas and add outdoor entertainment spaces to enhance the visitor experience and better support events at Thanksgiving Ranch. (Pincher Creek)
Tourism Canmore Kananaskis ($313,368) Collaborate with businesses in Canmore and Kananaskis to create a sustainable tourism strategy and online staff training program that increase awareness of and visitation to area experiences, especially in the shoulder and winter seasons. (Canmore)
Tourism Jasper ($200,000) Establish a new stand-alone Jasper Tourism Visitor Information and Experience Centre in downtown Jasper. (Jasper)
Town of Sylvan Lake ($297,000) Develop a 10-year Destination Management Plan to sustainably manage and grow year-round tourism in Sylvan Lake. (Sylvan Lake)
Travel Alberta ($3,250,000) Create regional destination development plans that identify practical strategies and initiatives to increase awareness of and visitation to diverse tourism destinations across Alberta. (Edmonton)
Travel Lakeland ($265,000) Work with regional tourism stakeholders to develop, grow and promote tourism experiences across Alberta's Lakeland region. (St. Paul)
Travel Purposefully Inc. ($99,999) Establish new multi-season glamping domes at Onespot Crossing Campground to expand the availability of diverse accommodations in the Bragg Creek area. (Bragg Creek)
Trixstar Productions ($99,999) Launch Trixstar's Skip the Line-up technology to support safe ordering and delivery of food and beverages to attendees at COVID-19 adapted outdoor events. (Edmonton)
United Riders of Crowsnest Club ($78,333) Develop two bike trails and improve trail signage to help establish Crowsnest Pass as a premiere destination for mountain biking. (Blairmore)
Urban River Adventures ($99,999) Offer new guided tours and upgrade facilities and infrastructure at an existing campground to attract visitors in the shoulder and winter seasons. (Parkland County)
Waterton Chamber of Commerce ($99,530) Create an e-commerce strategy and digital toolkit to help businesses in Waterton National Park attract visitors year-round. (Waterton)
Wild Woods Conservation and Education Centre ($63,348) Develop an all-season, off-grid, resort and campground that offers authentic Indigenous experiences in Yellowhead County. (Wildwood)
Related products
News Release: Minister Boissonnault announces federal investments in Alberta's tourism economy
Associated links
Prairies Economic Development Canada
Tourism Relief Fund in the Prairie provinces
Kyle Allen Press Secretary and Communication Advisor Office of the Minister of Northern Affairs, Minister responsible for Prairies Economic Development Canada, and Minister responsible for the Canadian Northern Economic Development Agency [email protected]
Rohit Sandhu Communications Manager Prairies Economic Development Canada 587-337-3141 [email protected]
Stay connected
Follow PrairiesCan on Twitter and LinkedIn
Toll-Free Number: 1-888-338-9378 TTY (telecommunications device for the hearing impaired): 1-877-303-3388
Page details
There are two streams to this program. Before applying, please carefully read through the 2023-24 guidelines and the eligibility requirements of each stream.
APPLICATION DEADLINES
November 1, 2023 This deadline is only for initiatives taking place between September 1, 2023 to December 15, 2023 . Please see the next intake if your initiative falls after this time frame. Applications for initiatives outside this time frame will not be accepted.
February 5, 2024 This deadline is only for initiatives taking place between December 16, 2023 to March 31, 2024 . Please see the next intake if your initiative falls after this time frame. Applications for initiatives outside this time frame will not be accepted.
*Please note we will  not  be accepting applications between these windows.
Deadlines for 2024-25 will be announced on April 2, 2024.
The Alberta Music Travel Grant program is made possible by the financial support of the Government of Alberta.
ARTIST TRAVEL - Showcase & Tour
The purpose of the Alberta Music Travel Grant is to support Alberta based artists to participate in touring and showcasing initiatives, domestically and internationally.
Applications for this program will open December 1, 2023.
Guidelines for Artist Travel for Showcase & Tour Support
BUSINESS TRAVEL
The purpose of the Alberta Music Travel Grant is to provide travel funding assistance to Alberta music industry companies, artists and individuals. This grant is intended to support the growth and development of their business or Alberta based clients.
Guidelines for Business Travel
If you have any questions regarding the Alberta Music Travel Grant program and cannot find your answer in the guidelines, please email [email protected]. Please note that emails sent to other Alberta Music email addresses will not be responded to.
You are using an outdated browser. Please upgrade your browser to improve your experience.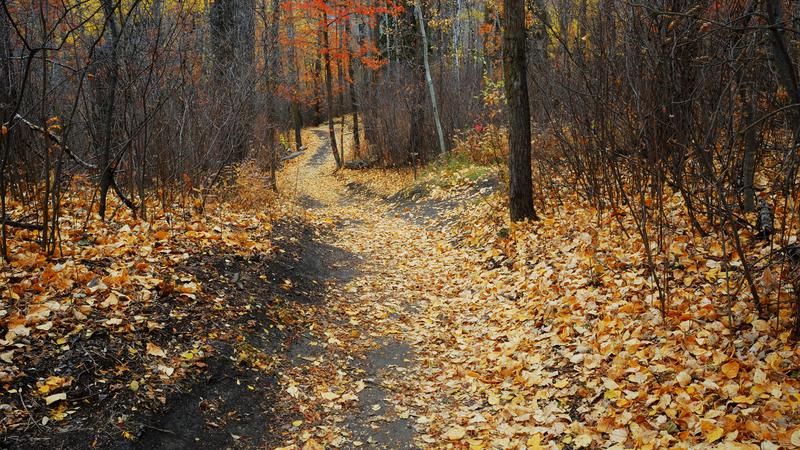 Province announces funding to support Alberta trails
LETHBRIDGE, AB – The provincial government has announced funding to boost activity on non-motorized trails on public lands.
Alberta is home to 4,219 kilometres of provincially-designated trails where residents and visitors can take part in non-motorized activities. On Friday, November 17, 2023, the province said it is providing $1 million in funding to enhance activity on these trails.
Applications are now open for projects that will create recreation opportunities, improve access, user experiences and safety on public land trails. Funding can also be used for building operational capacity through engagement, planning, administrative activities and training for community groups.
Minister of Forestry and Parks, Todd Loewen said, "Alberta's public land trails span our province and provide a great opportunity to grow tourism, bring more customers to businesses in rural communities and support a healthy lifestyle for Albertans who enjoy a great outdoor adventure."
Community organizations looking for more information or funding for trails used by off-highway vehicles can contact either the Alberta Snowmobile Association or the Alberta Off-Highway Vehicle Association.
The province said that each year, Albertans spend $2.3 billion on Crown land recreation and another $376 million on recreation equipment and accessories.
More details about the Public Land Trails Grant Program is available at the Alberta government website .
Download the  rdnewsNOW   mobile app  on Google Play and the Apple App Store for all the latest updates on this and other stories.
What's Trending
Member Login
Red Deer and Area
Entertainment
Community News
Events Calendar
Local Sports
RDP Athletics
Health and Wellness
Business Profile
Featured Content
Ripley's Weird
Your Life Unlimited
Real Estate
Contest Rules
Advertise With Us
Submission Guidelines
Terms of Service
Privacy Policy
Accessibility

Register using an external account
Travel Oregon
Programs & Initiatives
Marketing Co-Ops & Toolkits
Industry News
Virtual Training, Engagement and Assistance
Tourism in Oregon
Central Oregon
Eastern Oregon
Mt. Hood & Gorge
Oregon Coast
Portland Region
Southern Oregon
Willamette Valley
Message from the CEO
Oregon Tourism Commission
Equity Statement
Vision, Mission & Values
Conferences
You Might Be Looking For...
Travel Oregon Awards $3.6 Million in Grants to Fund Accessible and Inclusive Tourism Projects Across the State
56 grant recipients will receive funding aimed at enhancing local economies and communities through visitor industry improvements and promotion..
Portland, Ore. (November 16, 2023) – The Oregon Tourism Commission, dba Travel Oregon, is pleased to announce that $3.6 million has been awarded to 56 recipients through the agency's 2023 Competitive Grants Program. This impactful grant cycle reflects the agency's ongoing commitment to equity and to enhancing local economies, creating jobs and strengthening communities across the state by investing in the creation and promotion of remarkable visitor experiences.
Travel Oregon's 2023 Competitive Grants Program centers funding through an equity lens around accessibility and inclusivity for underserved and under-resourced communities including people with disabilities, BIPOC, Oregon's nine federally recognized tribes and LBGTQIA+. Grant funds are intended to support projects that align with Travel Oregon's vision of a welcoming destination where tourism drives economic prosperity, benefits the natural environment and celebrates rich, diverse cultures—and must either enhance and/or expand tourism infrastructure to be more accessible and inclusive or promote accessible or inclusive tourism experiences or facilities.
More $20 million has been awarded over previous years to support hundreds of projects throughout the state, championing miles of new or improved mountain biking and hiking trails, promoting heritage and cultural tourism experiences in communities across Oregon, supporting local guides and outfitters, marketing food and wine trails, making Oregon tourism offerings such as beaches, museums, theaters and outdoor recreation more accessible and inclusive for all—and so much more.
"To say I'm inspired by the potential of this year's grant awards would be an understatement," said Todd Davidson, CEO of Travel Oregon. "Upon completion, each project will make a substantial impact on the accessibility and inclusivity of the tourism industry in Oregon, supporting Travel Oregon's vision of a welcoming destination for all where tourism drives economic prosperity, benefits the natural environment and celebrates rich, diverse cultures."
This year's grant awardees represent meaningful work from all seven of Oregon's tourism regions. Highlights from each region include:
CENTRAL OREGON
City of Antelope received $38,500 as part of an effort to relocate historic cabins from the Young Life youth center at Washington Family Ranch, the former site of the Rajneesh camp, to downtown Antelope to serve as the city's first local lodging facility. Funds will be used to make the cabins ADA-accessible.
High Desert Museum received $40,000 to help make Central Oregon a more welcoming and inclusive tourist destination for Native audiences through intentional marketing that celebrates Native experiences and tourism opportunities .
EASTERN OREGON
Pendleton Chamber of Commerce d.b.a. Travel Pendleton received $57,600 to create and expand marketing exposure across the Pacific Northwest for Jackalope Jamboree, an inclusive music festival highlighting communities that are underserved and under-resourced, including BIPOC, Oregon's nine-federally recognized tribes and LGBTQIA+.
Four Rivers Cultural Center and Museum received $20,000 to make the Hikaru Mizu Japanese Garden more accessible and inclusive by ensuring the grounds are navigable by wheelchair users and improving the experience of the garden for individuals with sensory disabilities.
MT. HOOD & COLUMBIA RIVER GORGE
Clackamas County Tourism and Cultural Affairs received $69,550 to develop and promote more inclusive content for their marketing and promotion channels targeting travel markets and underserved communities including people with disabilities and BIPOC and LBGTQIA+ communities.
Friends of the Columbia Gorge received $21,150 to improve accessibility in the Gorge by providing information in English and Spanish through new signage at key recreational sites and by translating the "Find a Hike" website.
OREGON COAST
City of Waldport received $100,000 to install accessible pathways for the historical 'Heritage Pavilion' in the newly dedicated Southworth Park in honor of early Black pioneer Louis Southworth, a former slave who purchased his own freedom and homesteaded near Waldport where he operated a ferry across the Alsea River.
Coquille Indian Tribe received $42,500 to develop and install five interpretive panels at the Mill Casino and RV Park in Coos Bay focusing on the Coquille Indian Tribe's cultural heritage and their relationship to the landscape along Southwest Oregon's waterways.
PORTLAND REGION
Alberta Abbey Foundation received $54,000 for promoting inclusive tourism to Portland for arts programming by Black artists, including marketing for Black History month and Black Music month programming in February and June.
Hoyt Arboretum Friends received $100,000 to enhance tourism infrastructure within the park to become more accessible and inclusive by improving the access point at a trailhead to support recreational activities.
SOUTHERN OREGON
Mt. Ashland Association received $50,000 for a new ADA-compliant shuttle to provide reliable transportation for people with disabilities who participate in events on Mt. Ashland through the Adaptive Sports Association.
Elkton Community Education Center received $37,500 to enhance a new 14-acre parcel along the Umpqua River by extending a walking path and improving driveways and existing paths to be more accessible. Interpretive signage focused on the location's heritage and interpretive displays will be installed and the site will host Native American cultural programming and inter-tribal gatherings, among other things.
Oregon Garden Foundation received $100,000 to improve access to the Garden for those with both age-and disability related mobility issues by installing automatic doors, repairing or improving pathways for accessibility and adding signage to designate accessible routes.
Lane Arts Council received $20,000 to expand its First Friday ArtWalk visitor experience with a year-round activation of the accessible Farmer's Market Pavilion and Plaza and to support the participation of BIPOC and LGBTQIA+ artists who help attract residents and visitors to Eugene to experience local arts and culture.
Dirty Freehub received $96,660.00 to create a pathway to off-road cycling (ex, gravel cycling) for those challenged by health conditions, physical fitness or a disability.
See the full list of awardees here . Projects funded by the competitive grants program in 2023-2025 will be completed by April 14, 2025.
Funding for the current competitive grants program was limited to local government, port districts, federally recognized tribes and non-profit entities registered with the Oregon Secretary of State's Office. Awardees must demonstrate direct work in support of improving the economic impacts of Oregon's travel and tourism industry. As such, eligible projects must clearly show alignment to tourism infrastructure that is accessible/inclusive or accessible/inclusive tourism promotion.
Images are available here .
About Travel Oregon
The Oregon Tourism Commission, dba Travel Oregon , is a semi-independent state agency whose mission is to inspire travel that uplifts Oregon communities. Collaborating with stakeholders to align as stewards of Oregon, we work to optimize economic opportunity, advance equity and respect the ecosystems, cultures and places that make Oregon… Oregon. Travel Oregon aims to improve Oregonians' quality of life by strengthening the economic impacts of the state's $13.9 billion tourism industry, which employs more than 100,000 Oregonians.
Read the Plan
Sign Up Now
U.S. Embassy in Cambodia
Social / search, call for proposals: cultural property agreement implementation 2024 grant program (fy2024 cpaig).
Application Deadlines : Deadline of Submission for Round 1: January 1, 2024 Deadline of Submission for Round 2: April 1, 2024 
Federal Award Agency: U.S. Embassy Phnom Penh  Announcement Type: Grant Notice  Funding Opportunity Number: PAS-CB-600-24-PAS-0002 Funding Type: Educational and Cultural Exchange (ECE) funds Funding Instrument Type: Fixed Amount Award  Category Explanation: Cultural Property Protection – Program Authorization: Mutual Educational and Cultural Exchange Act of 1961, as amended ( P.L. 87-256, § 102(b)(5)) Catalogue of Federal Domestic Assistance (CFDA) Number:  19.036 – Cultural Antiquities Task Force Estimated Total Program Funding: US $500,000 Floor on Amount of Individual Awards: US $10,000 per project  Ceiling on Amount of Individual Awards: US $150,000 per project  Anticipated Number of Awards: 5-10  Anticipated Award Date: September 2024   
FUNDING OPPORTUNITY DESCRIPTION  
The U.S. Embassy in Phnom Penh and the Bureau of Educational and Cultural Affairs (ECA) at the U.S. Department of State are pleased to announce the fiscal year (FY) 2024 call for proposals for the Cultural Property Agreement Implementation Grant Program (CPAIG). The application process involves two rounds: In Round 1, applicant(s) must submit project ideas in the form of concept notes, due January 1, 2024. In Round 2, the embassy will invite applicants with promising ideas to submit full project applications, due April 1, 2024. Full implementation of the CPAIG 2024 Program is pending the availability of Fiscal Year 2024 funds.  
CPAIG PROGRAM BACKGROUND  
The Department of State, in consultation with the interagency Cultural Antiquities Task Force (CATF), established the CPAIG program in 2020. The program is supported by task force funding and furthers CATF's anti-trafficking mission by supporting the implementation of cultural property agreements between the United States and foreign governments or emergency import restrictions. Cultural property agreements and emergency import restriction put into practice U.S. obligations under the UNESCO 1970 Convention on the Means of Prohibiting and Preventing the Illicit Import, Export and Transfer of Ownership of Cultural Property, as implemented by U.S. legislation. On December 2, 1999, the United States imposed import restrictions on an emergency basis on certain categories of archaeological material originating in Cambodia. On September 19, 2003, the United States and Cambodia entered into a bilateral agreement that enabled the imposition of import restrictions on certain categories of archaeological material originating in Cambodia. The agreement was changed and extended in 2008, extended in 2013, changed and extended in 2018, and changed and extended in 2023. Texts of the agreements are available at https://eca.state.gov/cultural-heritage-center/cultural-property/current-agreements-and-import-restrictions.  
Successful CPAIG projects must adhere to international standards for the protection of cultural property, and focus on fostering cooperation, building best practices, and engaging communities through the following types of activities:   
a) Training: Build capacity of foreign law enforcement and cultural property managers to protect sites and objects. Examples include country-specific or regional workshops on investigation and interdiction techniques, effective record keeping, the role of the judiciary, increased communication between ministries of culture and law enforcement authorities, and training for cultural property stewards.  b) Capacity Building: Training and capacity building of archeologists, con servators , versators and other heritage professionals. c) Inventories: Support the creation and maintenance of centralized, digital, and secure inventories of cultural objects or sites to better support resource allocation, aid in recovery in cases of theft, and promote public appreciation for cultural property protection. d) Site Security and Protection: Support practical and sustainable measures to more effectively secure archaeological sites (on land or underwater), museums, libraries, archives, and other collecting institutions against looting, thefts, and vandalism.  e) Public Education and Outreach for Crime Prevention: Support strategies to prevent looting and trafficking through heightened public awareness and outreach. Examples include educational materials, community engagement and media programs, storytelling, distance learning courses, 3D models, and virtual experiences like games and augmented and virtual reality (AR/VR).  
FUNDING PRIORITIES   
In all cases, projects should address clear needs in Cambodia or region. Special consideration will be given to proposals that connect cultural property protection and heritage themes to other Embassy programming or encourage linkages between government agencies (inter-ministerial initiatives) and between governments and the private sector.  
SITES AND OBJECTS HAVING RELIGIOUS CONNECTION  
The Establishment Clause of the U.S. Constitution permits the government to include religious objects and sites within an aid program under certain conditions. For example, an item with a religious connection (including a place of worship) may be the subject of a cultural protection grant if the item derives its primary significance and is nominated solely on the basis of architectural, artistic, historical, or other cultural (not religious) criteria.  
ELIGIBLE PROJECT APPLICANTS  
The embassy defines eligible project implementers as reputable and accountable non-commercial entities that can demonstrate they have the requisite capacity to manage projects to protect cultural property. Eligible implementers may include non-governmental organizations, museums, educational institutions, ministries of culture, or similar institutions and organizations, including U.S.-based educational institutions and organizations subject to Section 501(c)(3) of the tax code. The CPAIG will not award grants to individuals, commercial entities, or past award recipients that have not fulfilled the objectives or reporting requirements of previous awards.  
Potential implementers must be registered and active in the U.S. government's System for Award Management (SAM) to receive U.S. federal assistance. See paragraph below for information on how to register. The registration process can take several weeks to complete so it is important to avoid any delay. If a project is selected for an award and the registration is not completed, the award could be delayed to the next FY, pending the availability of funding.  
      a) PROUND 1 CONCEPT NOTE REQUIREMENTS  
Each concept note submitted must include:  
a) Project Basics, including working title, anticipated project length (Note: Applicants may propose project periods of up to 36 months), location/site, and project cost estimate (amount requested from CPAIG; in U.S. dollars). b) Project Implementer. c) Project Scope of Work summarizing (3,000 characters minimum):  
cultural property protection activities and goals  
related host country or community goals (i.e., what they hope to gain from the project beyond protecting cultural property and how these goals will be achieved)  
anticipated strategic outreach activities to build awareness and engage communities and stakeholders.  
d) Rationale for CPAIG Support, explaining why it's in the interests of the U.S. government to fund the project, specifically:  
how the project relates to existing bilateral cultural property agreements or Joint Action Plans, or emergency import restrictions (1,000 characters maximum).  
the projected public diplomacy benefits of the project (1,000 characters maximum).  
e) (Optional, but preferred) Five (5) high quality digital images (JPEGs) or audiovisual files that convey the nature and condition of the site or collection and show the urgency or need for the proposed project.  
ROUND 2 CONCEPT NOTE REQUIREMENTS  
The applications must fully satisfy the program objectives, funding areas and priorities, and eligibility requirements. Furthermore, to be considered complete, they must include:  
a) Project Activities Description and Timeframe that present the project tasks in chronological order, list the major milestones with target dates for achieving them. b) Statement of Importance highlighting the historical, architectural, artistic, or cultural (non-religious) values of the cultural property. c) Proof of Official Permission to undertake the project from the office, agency, or organization that either owns or is otherwise responsible for the preservation and protection of the site or collection. d) Implementer Public Outreach Plan describing how the implementing partner will build awareness and engage communities and stakeholders. Awareness-building activities typically include social media posts, ribbon cutting events, and news stories. Community and stakeholder engagement activities may include community-led or community-produced workshops, short videos, documentary films, oral histories, storytelling or interpretive exhibits, and educational or enrichment events tailored for specific audiences, such as young people. e) Maintenance Plan outlining the steps or measures that will be taken to maintain the site, collection, or system in good condition after the CPAIG-supported project is complete. f) Data and Media Access Plan outlining how the implementing partner will share, as appropriate, data and media generated from the project with the public and the Department of State. g) If applicable, explain how the proposed project or project staff are linked to other Department of State cultural, educational, or other exchange programs. h) Résumés or CVs of the proposed project director and key project participants. i) Detailed Project Budget, demarcated in one-year budget periods (2024, 2025, 2026 etc.), that lists all costs in separate categories (Personnel, Fringe Benefits, Travel [including Per Diem], Equipment, Supplies, Contractual, Other Direct Costs, Indirect Costs); indicates funds from other sources; and gives a justification for any anticipated international travel costs.  j) Budget Narrative explaining how the costs were estimated (quantity x unit cost, annual salary x percentage of time spent on project, etc.) and any large budget line items. k) Application for Federal Assistance (SF-424), including Budget Information for Non-Construction Programs (SF-424A), Assurances for Non-Construction Programs (SF-424B), and, if applicable, Disclosure of Lobbying Activities (SF-LLL). l) Relevant Supporting Documentation, such as reports, plans and studies, needs assessments and recommendations, etc., compiled in preparation for the proposed project. m) As requested by the Embassy or as appropriate, additional high-quality digital images (JPEGs) or audiovisual files that convey the nature and condition of the cultural property and show the urgency or need for the proposed project.  
COST SHARING AND OTHER FORMS OF COST PARTICIPATION  
There is no minimum or maximum percentage of cost participation required. When an implementing partner offers cost sharing, it is understood and agreed that the partner must provide the amount of cost sharing as stipulated in the budget of the application and later included in an approved agreement. The implementing partner will be responsible for tracking and reporting on any cost share or outside funding, which is subject to audit per 2 CFR 200. Cost sharing may be in the form of allowable direct or indirect costs.   
INELIGIBLE ACTIVITIES AND UNALLOWABLE COSTS  
CPAIG does not support the following activities or costs, and the Center will deem applications requesting CPAIG support for any of these activities or costs ineligible:  
a) Protection or purchase of privately or commercially owned cultural objects, collections, or real property, including those whose transfer from private or commercial to public ownership is envisioned, planned, or in process but not complete at the time of application. b) Construction of new buildings, building additions, or permanent coverings (over archaeological sites, for example). c) Relocation of cultural sites from one physical location to another. d) Removal of cultural objects or elements of cultural sites from the country for any reason. e) Contingency, unforeseen, or miscellaneous costs or fees. f) Costs of work performed prior to announcement of the award unless allowable per 2 CFR 200.458 and approved by the Grants Officer. g) International travel, except in cases where travel is justifiable and integral to the success of the proposed project or to provide project leaders with learning and exchange opportunities with cultural property experts. h) Individual projects costing less than US $10,000 or more than US $150,000. i) Independent U.S. projects overseas. j) Repatriation of cultural property from the United States to another country unless part of a larger, clearly defined protection, documentation, or public diplomacy effort.  
APPLICATION DEADLINE  
The deadline for submitting a concept note (Round 1) (in English): January 1, 2024   
Proposal shall be submitted in both paper and soft copy to: Public Affairs section (PAS), U.S. Embassy, No. 1, Street 96, Phnom Penh Subject/Title: Cultural Property Agreement Implementation 2024 Grant Program (Round 1)  Email: [email protected]     
Only select project abstract (s), approved by Washington, will be notified, and invited to submit a full proposal (Round 2) by April 1, 2024.   
  SAM REGISTRATION  
An implementing partner must be registered in the U.S. government's System for Award Management (SAM) prior to receiving U.S, federal assistance. The SAM registration process can take weeks or months, especially for non-U.S. applicants. SAM will assign a Unique Entity Identifier (UEI) automatically to any entity registering or renewing its record in the system. Registration in SAM is free: https://sam.gov/ .  
The following documents may be helpful as you develop your proposal.    
SF-424 Instruction  
SF-424A Instruction   
CPAIG Budget Worksheet   
ADMINISTRATIVE AND NATIONAL POLICY REQUIREMENTS  
Notices of Award for CPAIG projects incorporate terms and conditions subject to OMB Uniform Guidance (2 CFR 200): Cost Principles, Audit, and Administrative Requirements for Federal Awards (2 CFR Chapter I, Chapter II, Part 200, et al.). All applicants should familiarize themselves with these requirements. Other requirements and guidance will appear as program-specific provisions or be incorporated by reference in the Notice of Award.  
PERIOD OF PERFORMANCE  
The period of performance begins upon the Grants Officer's signature and the awardee's countersignature on a Notice of Award. A Notice of Award notifies an award recipient that an award has been made and that funds are available for use during the specified award period. Failure to produce a complete Notice of Award package may result in the nullification of the award.  
DISCLAIMER  
Notification of this funding opportunity does not constitute an award commitment on the part of the CPAIG program or the U.S. government. The embassy reserves the right to waive program formalities and to reduce, revise, or increase project scopes and budgets in accordance with the needs of the program and the availability of funds.  
By U.S. Mission Cambodia | 17 November, 2023 | Topics: Events , News , Press Releases
Call for Proposals:Ambassadors Fund for Cultural Preservation 2024 Grants Program 
U.S. Embassy Organizes "Restaurant Week 2023: Fresh From the USA" to Promote U.S. Agricultural Products
Footer Disclaimer This is the official website of the U.S. Embassy in Cambodia. External links to other Internet sites should not be construed as an endorsement of the views or privacy policies contained therein.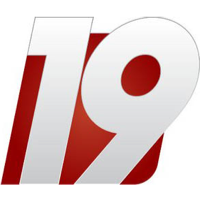 WHNT-TV Huntsville
FAA announces $5M in North AL airport grants
Posted: November 17, 2023 | Last updated: November 17, 2023
NORTH ALABAMA (WHNT) — The Federal Aviation Administration (FAA) has awarded more than $5 million in grant funding to five airports in North Alabama.
Congressman Dale Strong (AL-05) announced the grant awards on Wednesday. The fiscal year 2024 grants were administered through the Airport Infrastructure Grant (AIG) program and funded by the Infrastructure Investment and Jobs Act.
The grants awarded to North Alabama airports total $5,050,568 and benefit the following airports:
Huntsville International Airport – Carl T. Jones Field: $4,174,568 
Pryor Field Regional Airport (Decatur): $294,000 
Huntsville Executive Airport – Tom Sharp Jr. Field: $294,000 
Hartselle-Morgan County Regional Airport: $144,000 
Scottsboro Municipal Airport – Word Field: $144,000
Strong said this funding will ensure the Tennessee Valley continues to benefit from reliable air travel and shipping.
"The FAA's investment in North Alabama's airport infrastructure will support economic development efforts across our region," Strong said. "This funding will further ensure the Tennessee Valley has reliable means of air travel and our industry can efficiently move goods to market. As your member of Congress, I am always proud to see our hard-earned tax dollars returned back home." 
The Huntsville International Airport Chief Executive Officer Butch Roberts said the money will go to help improve customer experience at the airport.
"We are so appreciative of Congressman Dale Strong for securing these funds for Huntsville International Airport and for his support of the economic development in our community that this grant will fuel," he said. "These dollars will go toward enhancement of our terminal operations and greatly improve the customer experience of our passengers."
For the latest news, weather, sports, and streaming video, head to WHNT.com.
More for You
Sen. Mike Lee calls for investigation of J6 committee after tapes released: 'Deliberately hid from us'
Warren Buffett Says Poor People Waste Money On These 12 Things
Meteorologists Just Released Snowfall Predictions For This Winter—Here's Where Flakes Are Most Likely to Fly
For Better Or For Worse by Lynn Johnston
Video of Russia's latest Lancet drone striking a US Bradley IFV shows how the weapon has been adapted to evade Ukrainian defenses
COVID Map Shows US Regions With Higher Case Levels
When should older drivers have to stop driving?
Haberman says this detail of Trump audio struck her
The Arctic permafrost is 1,000 years old. As it thaws, scientists worry what it might unleash
Pickles by Brian Crane
My soon-to-be ex-husband placed his money in a trust before we married, and used it to buy properties. Am I entitled to any of these?
Russia Foils Major Ukraine Attack on Putin's Prized Possession
Bill Maher says Dems' last-minute San Fran clean-up for Xi is a sign that 'Trump is winning' in 2024
NBA says Hornets' LaMelo Ball must cover 'LF' tattoo, cites policy
FDA recalls another 27 eye drop products: What you need to know as a consumer
Grand Avenue by Mike Thompson
The Best Potluck Desserts No One Thinks to Bring
Russia Suffers $900M Military Loss From Ukraine's Secret Weapon: Report
A GOP congressman who earlier this year mulled running for statewide office says Congress has become a 'childish' place that isn't attracting 'the cream of the crop'
ATP Finals 2023: Results, standings, schedule and TV as Djokovic meets Sinner in showpiece
Phone This field is for validation purposes and should be left unchanged.
How it Works
VIP Grant Writing
Grant Gazette
Grant Search
DOWNLOAD NOW! 5 Grant Gotchas
There is grant money waiting for YOU! BUT if you step in a "grant trap," your application is a NO! Learn the FIVE most common errors to AVOID in government grants! Get the 5 Grant Gotchas now to save you countless hours.
Email This field is for validation purposes and should be left unchanged.
Product Development Funds – Incubator Fund | Travel Alberta:
Description.
Support new and emerging tourism businesses.
Priorities:
Business/community is of strategic importance to defined travel corridors and/or the project is in alignment with local/regional tourism master plans
Creates a new purchasable tourism experience within Alberta
Contributes to job creation and economic growth
Diversifies the seasonality of product offering for the operation/region
Support the Indigenous tourism sector
Support sustainability practices within the tourism operation
Eligible Applicants
Private sector Alberta based tourism businesses in operation from 6 months to 3 years, with a business plan showcasing strong potential growth
Tourism offering must be available no less than 120 days per year.
Eligible Expenses
Please refer to the eligible infrastructure and/or asset purchase expenses in the Growth and Innovation streams above
Up to $5,000 in promotional expenses (including ad buying and media FAM trips)
Experience pilots
Interpretive programming development including costs related to the enhancement and/or development of a new tourism experience
Business planning and marketing strategy development by a qualified third party
Content development including photography, video, and written content (shot list must be included with the application)
Website development and online sales platforms
New membership fees
Deadline Date
Contact Name: Travel Alberta
Phone Number: (403) 648 1000
Website: https://industry.travelalberta.com/development/tourism-investment-programs/incubator-fund