Santa Claus is Coming to Town – Christmas 2023
Santa Claus has headed full speed into his busy public appearance time of year. That jolly old guy sure can get around! This is a sampling of some of the best places to run into him and make sure you are on the nice list. We'll keep adding to it all season, so let us know if you have any additions.
Game Show Studio is a 60-minute immersive game show experience led by our trained hosts and producers! You'll enjoy three fun-filled games in a Hollywood-style studio while you compete against friends, the whole family, or coworkers. Price Starting at $39.95/ticket
  2023 TWIN CITIES SANTA CLAUS EVENTS
Santa Claus will be making more live appearances in the Twin Cities this year. Before Santa's sleigh lands on your roof, you can bring your wish lists to these locations: 
MINNEAPOLIS & ST PAUL SANTA EVENTS
Santa & Albert's Holiday Play: Albert's Big Surprise
Photo Only Nights (Recommended especially for babies and toddlers) – November 27th and December 4, 2023
Visit Santa's Reindeers on select Saturdays: November 18th and 25th and December 2nd, 2023.
Holly Trolley
Como-Harriet Streetcar Line , 2330 W 42nd St, Minneapolis, MN 55410 Take a trolley ride with Santa and toast marshmallows on a fire. $5/rider. Saturdays and Sundays, November 25 & 26; December 2 & 3, 2023.
Santa Sleigh Experience at The Hitching Company
The Hitching Company, 925 N. 5th Street, Minneapolis, MN 55401410 Visit includes include crafts, a carriage ride, and photos with Santa. $21.95/rider (Under 3 free on lap). Weekends November 25-December 17, 2023. Book your sleigh ride here .
Como-Harriet Streetcar Line , 2330 W 42nd St, Minneapolis, MN 55410 An evening trolley ride with Santa through hundreds of luminaries. Then roast marshmallows on a fire. Dec 2, 2023. 6pm-8:30pm. $6/rider.
Santa Visits the North Pole Express
Union Depot, 214 4th Street East, Saint Paul, MN 55101 Guests travel in vintage railcars with Santa through hundreds of luminaries. Then roast marshmallows on a fire. December 1-3 & 7-10, 2023. $41-$64.50/rider (Tots 2 and under FREE).
Santa & Elves at European Christmas Market
Union Depot, 214 4th Street East, Saint Paul, MN 55101 Santa along with his elves and reindeer will be at Union Depot's European Market. Kids can also go on a scavenger hunt and families can stroll through the market full of handcrafted goods and a selection of food. Fridays-Sundays, November 24-December 17, 2023. FREE to visit.
Best Day to Visit : December 2nd is Union Depot's Tree Lighting and Movie Night
Santa's Train Shop
Minnesota Transportation Museum, 193 Pennsylvania Ave E, St Paul, MN 55130 The museum is transformed into Santa's Train Shop with live musicians, activities, train rides, pictures with Santa and Mrs. Claus, and lots of museum fun. Weekends December 2-17, 2023. Tickets $9-$18 or $50/family of 4-6 .
Holiday Party & Santa Paws
Palace Community Center , 781 Palace Ave, St Paul, MN 55102 Join Palace staff for photos with Santa and their pets. Bring your own camera. Families can bring cats and smaller quiet animals (in carriers) for photos beginning at 4:45pm. Families with dogs (on leashes) should wait until 5:15pm. Stick around for a skating party beginning at 5:30pm. Bring your own ice skates. December 7, 2023, 4:45-7:30pm. FREE.
Dinner With Santa
Duluth & Case , 1020 Duluth St, Saint Paul, MN 55106 Ring in the holiday season at this fun family event. Activities include dinner, arts and crafts, and a visit with Santa. December 9, 2023, FREE.
Santa Night at Night Trains
Twin City Model Railroad Museum, 668 Transfer Rd Ste. 8, St Paul, MN 55114    Night Trains runs every Saturday night through February, but on these two nights only, visitors can meet with Santa. 3pm-7pm. December 16th & 23rd, 2023.
Santa's Workshop
Landmark Center' s Musser Cortile, 75 5th St. W., Saint Paul, MN 55102 Snap a free pic with Santa and then enjoy games, story time with J.B. Eckert and gift-making. December 10, 2023; 1-3pm, FREE.
Pictures With Santa
Como Park Zoo & Conservatory, 1225 Estabrook Dr, St Paul, MN 55103 Visit with Santa Claus in the Marjorie McNeely Conservatory for a photo opportunity in the lush gardens. Bring your own camera and find the perfect spot for your photo. December 10, 2023; 8am-10am. $5/pp and Registration Required .
Winter Wonderland
North Dale Rec Center, 71414 St Albans St N, St Paul, MN 55117 Santa will visit this wonderland of winter activities. Best for kids 12 and under. December 14, 2023; 6-8pm, FREE.
Battle Creek Rec Center , 75 Winthrop St S Saint Paul, MN 55119 Kids can shop for family and friends and get gifts wrapped, while parents wait in the waiting area. No item over $1. December 19, 2023; 5:30-7:30pm. 
Holiday Express at Phalen Rec Center
1000 E Wheelock Pkwy, St Paul, MN 55106 Take a photo with Santa, enjoy cookies and cocoa and do a craft project. Bring your own ice skates to skate under the lights. December 21, 2023, 6-9pm. 
TWIN CITIES NORTHWEST METRO SANTA EVENTS
Featuring events in Albertville, Anoka, Champlin, Coon Rapids, Dayton, Elk River, Hanover, Maple Grove, Osseo, Otsego, Spring Lake Park, St Anthony & St Michael.
ALBERTVILLE
Santa & live reindeer photos at premium outlets.
Get your free holiday photo along with free candy canes and warm drinks. Located outside in Plaza B, near Starbucks. December 2 & 3, 2023, 10am-12pm.
Santa at Albertville Christmas in the Park
Albertville Central Park, 5801 Main Ave NE, Albertville, MN 55301 The Albertville Lions invite you to attend their annual tree lighting event. Santa & Mrs. Claus will be in attendance along with holiday activities like horse-drawn wagon rides, caroling, s'mores over the fire and warm beverages. December 3, 2023, 2-6pm. 
Santa & Mrs Claus Visit Albertville FYCC Winter Wonderland
5975 Main Avenue NE, Albertville, MN Register for your chance to walk through the Winter Wonderland and meet with Santa, Mrs Claus and their elves. Space is limited, register ahead. November 25, 2023, 9-11am. $5/family.
Santa at Anoka's Tree Lighting
Anoka City Hall Plaza, 2015 First Ave N, Anoka, MN 55303 Visit Santa and Mrs. Claus in the Santa Shack during the tree lighting festivities, including holiday music, horse-drawn trolley rides, bonfires, holiday shopping and more. Food vendors will be on site. December 2, 2023; 3-7pm.
Selfie with Santa
Rumriver Art Center, 2665 4th Anoka MN 55303 Santa will be at Rumriver's Holiday Show and Shop and available for photos. Bring your own camera. While there, do a Make and Take project ($5/project) and do some holiday shopping.  December 16, 2023; 12pm-2pm .
BROOKLYN CENTER
Snow many traditions.
Brooklyn Center Community Center, 6301 Shingle Creek Pkwy, Brooklyn Center, MN 55430 Visit Santa Claus while exploring cultural traditions of winter holidays around the world. December 2, 2023, 1pm-3pm.
Christmas at the Crossings
Mississippi Crossings, 307 East River Parkway Champlin, MN 55316 Santa visits, hot chocolate, cookies and s'mores during the annual Champlin tree lighting . December 1, 2023, 4pm-6:30pm.
COON RAPIDS
Santa at coon rapids tree lighting festival.
Boulevard Plaza, 11002 Crooked Lake Boulevard Santa sits for pictures with your kids plus hot cocoa and cookies, live music and the holiday tree lighting. December 9, 2023, 3:30-6pm.
Santa Visits Holidayton Celebration
12260 Diamond Lake Road, Dayton MN 55327 Grab your pictures with Santa and the Grinch (!) at the community holiday tree lighting festival. Stay for the light parade, cocoa at the bonfire and hayrides. November 30, 5-8pm.
Cookies & Cocoa with Claus
Dayton Activity Center, 18461 Dayton St, Dayton, MN 55327 A special storytime with Santa along with cookies, hot cocoa, and crafts. A visit with Santa is free but please register. TBA 2023.
Santa in the Park
Rivers Edge Commons, 679 Main St NW, Elk River, MN 55330 Join Santa in the Park for the annual tree lighting. Pre-registered families will have an opportunity for a photo with Santa Claus, caroling, tree lighting, mailbox for letters to Santa. Reservations required to visit with Santa. December 2, 2023. 2pm-5pm, FREE.
Santa at the Historic Hanover Bridge
Millpond Trail, Hanover, MN 55341 Sing-along Christmas carols, llamas in their seasonal best, hot cider and cookies and photo opportunities with Saint Nicholas. Located at the historic Hanover Bridge. December 1, 2023, 6-8pm. FREE.
MAPLE GROVE
Holiday walk in the woods.
The Woods Gifts, 15825 95th Ave N, Maple Grove, MN 55369 Visit with Santa and his reindeer at the Maple Grove location. Live reindeer 11am-2pm. Get a number for a Santa visit beginning at 8:30am. November 18, 2023, 9am-3pm.
Breakfast or Lunch with Santa
Maple Grove Community Center, 12951 Weaver Lake Rd, Maple Grove, MN 55369 Annual opportunities to dine with Santa and Mrs. Claus. Fee includes games, crafts, challenges and imaginative play opportunities. December 2, 2023. $5/pp ages 2 & up, $2/child under 2 years for breakfast. $3-$7/pp for lunch.
Skate with Santa
Central Park, 12000 Central Park Way, Maple Grove, MN 55369 Skate with Santa to holiday music at Maple Grove's Central Park. Bring a camera if you want photos with Santa. December 9, 2023; 5pm-8pm. FREE. (Skate rentals $7.50/pair).
Santa at Osseo MiniDazzle
Boerboom Veterans Park, 416 Central Avenue Osseo, MN 55369 Pictures with Santa, a bonfire and other entertainment follows the Light Parade and tree lighting. December 1, 2023, 6-8pm.
Holiday Lights at the Hilde
Hilde Performance Center, 3500 Plymouth Blvd, Plymouth, MN 55447 Visit Santa, take in a light display, live music and activities. December 2, 2023, 3-6pm. 
Santa's Mailbox
Plymouth City Hall, 3400 Plymouth Blvd., Plymouth, MN 55447 Plymouth Ice Center, 3650 Plymouth Blvd., Plymouth, MN 55447 Plymouth Community Center, 14800 34th Ave. N., Plymouth, MN 55447 Drop off your letters (with SASE) to Santa between November 20-December 1, 2023. Kids will receive a personalized response.
Santa's Wonderland at Cabela's
20200 Rogers Drive, Rogers, MN 55374 Make your reservation to meet with Santa and get a free photo! Plus, browse Santa's Toy Shop and take in the other fun attractions at Cabela's. November 4-December 24, 2023.
Santa at St Michael Winterfest
Town Center Park, 11800 Town Center Drive NE Santa, Mrs. Claus & reindeer will be there and the holiday tree will shine. Lots of activities: caroling, bingo, storytime, smores over the fire and hot beverages. December 2, 2023 3-6pm.
TWIN CITIES NORTHEAST METRO SANTA EVENTS
Featuring events in Blaine, Fridley, Maplewood, Mounds View, North St Paul, Roseville, Stillwater, Vadnais Heights & White Bear Lake.
Strolling Santa at the Winter Celebration
Tom Ryan Park, 10802 Town Square Drive NE, Blaine, MN 55449 Santa and his reindeer will be strolling Blaine's winter celebration (but won't be available for individual visits or photos this year). November 26, 2023; 4:30pm-7:30pm.
Breakfast with Santa
Blaine City Hall, 10801 Town Square Drive, Blaine, MN 55449 Parent child breakfast with crafts and a photo with Santa. Registration required for specific time session: 9am-12:45pm. (Sessions are expected to fill quickly). $20/parent child pair.   December 9th or 16th, 2023.
MOUNDS VIEW
Cookies with santa.
5394 Edgewood Dr, Mounds View, MN 55112 Grab your picture with Santa Claus, decorate a holiday cookie and make a seasonal craft. 10am-12pm. FREE.
NORTH ST PAUL
Santa at the holiday hop.
Historic Downtown, North St Paul, MN 55109 City-wide holiday activities traditionally include visits with Santa. December 2, 2023; 9am-3pm.
Cookies & Cocoa with Kris Kringle
Cedarholm Community Building, 2323 Hamline Ave N, Roseville, MN 55113 Register to bring kids ages 2-10 to visit Santa & enjoy cookies and hot cocoa. Parents can bring a camera to take photos of the kids with Santa. Decorate a cookie and create a festive craft. December 2, 2023; 9am-12pm. $12/pp. Registration required.
SAINT ANTHONY
Santa on a fire truck.
St. Anthony Fire Department and Santa will be collecting donations for Toys for Tots and Nourish 282. Details for 2023 TBA.
Santa Pictures at Silver Lake Vill. Liq. Store
2602 39th Avenue NE, St. Anthony, MN 55421 Bring the kids (and well-behaved dogs) to visit with Santa and get pictures taken. December 9, 2023.
Letter from Santa
Kids can receive a letter from Santa addressed directly to them. $5/child. Sign up on the Shoreview Parks website .
Santa Cruise
Shoreview Community Center, 4580 Victoria St. N., Shoreview, Minnesota 55126 Santa will be cruising the neighborhoods of Shoreview on a decked-out fire truck collecting food shelf donations. December 4, 2023, 5pm-8pm. FREE.
Shoreview Community Center, 4580 Victoria St. N., Shoreview, Minnesota 55126 Kids ages 5-12 can visit with Santa over breakfast and a craft. December 16, 2023, 9am-12pm. $12/pp. Register online.
Twinkle Party and City Tree Lighting
Lowell Park , 201 Water St N, Stillwater, MN 55082 Santa & Mrs. Clause arrive at 5pm for this annual celebration and tree lighting. Come early for shopping, carolers, and free twinkle lights (while supplies last). December 2, 2023; 4-6pm.
WHITE BEAR LAKE
Santa at winterfest.
Town Square, White Bear Lake, MN 55110 Santa will be strolling Town Square spreading holiday cheer, along with carolers, horse-drawn trolley and all around merriment. Bring your own camera to get a photo with Santa. December 9, 2023, 10am-5pm.
More fun in White Bear Lake : Santa's elves will be hiding all over downtown between December 14-16, 10am-5pm. See how many you can find.
Children's Storytime at the Fillebrown with Santa
Fillebrown House, 4735 Lake Avenue, White Bear Lake, MN, 55110 Santa Claus will be hosting an old-fashioned Christmas story time at the Fillebrown cottage. Families can snap a photo with Santa and enjoy cider and cookies while he reads a holiday story. Pajamas are welcome at this evening event. December 7 &, December 12, 2023; 6:30-8pm. $10/pp. Pre-Registration Required .
VADNAIS HEIGHTS
Pjs with santa.
Vadnais Heights Commons, 655 E County Road F., Vadnais Heights, MN 55127 This family event features Santa Claus, games, treats and more. Kids are encouraged to wear pajamas. December 1, 2023, 6pm-8pm . Pre-registration is required. $10/family residents;$20/family non-residents.
TWIN CITIES SOUTHEAST METRO SANTA EVENTS
Featuring events in Afton, Apple Valley, Burnsville, Eagan, Inver Grove Heights, Lakeville, Rosemount, Shakopee & Woodbury.
Winter Lighting Ceremony
Nicollet Commons Park, 12550 Nicollet Ave, Burnsville, MN 55337 Welcome winter with Santa and Mrs. Claus at Burnsville's annual winter kick-off. November 22, 2023, 6pm.
Twin Cities Premium Outlets, 3965 Eagan Outlets Parkway, Eagan, MN 55122 FREE photos with Santa and his reindeer. Find them outdoors at Center Court near Market Hall. Visitors will also receive free candy canes and warm beverages. December 2-3, 2023. 10am-noon. 
Old Fashioned Holiday at Holz Farm
Holz Farm Park, 4665 Manor Dr, Eagan, MN 55123 Say hello to Santa when the annual holiday event returns to the farm. Limited photo ops, but families can take a self-guided tour of the grounds, go on a hayride and enjoy the bonfire. December 3, 2023. Noon to 3pm. 
Visit with Santa & Mrs. Claus at the Eagan Tree Lighting
Eagan Community Center, 1501 Central Pkwy, Eagan, MN 55121 Santa and Mrs. Claus will spend an hour after the tree has been lit reading stories and singing songs. There will also be hot chocolate, crafts, Free admission to the Blast Indoor Playground and more. FREE. December 5, 2023; 4:30-7pm.
Santa & Swimming
Goldfish Swim School – Eagan, 1278 Town Centre Drive #160, Eagan, MN 55123 Santa will be at this Family Swim and available for photos. Bring your own camera, a non-perishable food donation and your swimsuits. $15/family. December 16, 2023; 1:30-3pm. RSVP Here .
INVER GROVE HEIGHTS
Santa at holidays in the heights tree lighting.
Veterans Community Center, 8055 Barbara Ave, Inver Grove Heights, MN 55077 Enjoy a Tree Lighting outside the Community Center (free) followed by a Holiday Skate with Santa ($6/pp). December 1, 2023; 6pm-8:30pm.
Enjoy a North Pole morning with Santa, including a light breakfast. Register to save on admission. $6-$10/pp. Saturday, December 9, 2023.
Santa Visits Terra Garden Center
20230 Kenrick Avenue, Lakeville, MN 55044 Have your picture taken with Santa & Mrs. Claus, walk through a greenhouse winter wonderland and enjoy cookies, coffee, and cider. November 18, 2023, 10am-3pm.
Rosemount Community Center Gym, 13885 S Robert Trail, Rosemount, MN 55068 Dine with Santa and Mrs. Claus and make crafts. December 2, 2023 ; 9am-11am. $5/pp. Registration required.
Rosemount residents Fill out the provided form to get a personalized letter from Santa. $4/pp. Registration required by December. 13th .
Santa at Holiday Fest
Downtown Shakopee, MN 55379 Carolers, visits with Santa, a tree lighting ceremony and fireworks. December 2, 2023.
8400 Hudson Rd, Woodbury, MN 55125 Make your reservation to meet with Santa and get a free photo! Plus, browse Santa's Toy Shop and take in the other fun attractions at Cabela's. November 4-December 24, 2023.
The Woods Gifts, 8300 Tamarack Village Ste 110, Woodbury, MN 55125 Visit with Santa at the Woodbury location. November 18, 2023 .
Cookies and Crafts with Santa
Eagle Valley Golf Course, 2600 Double Eagle Ln, Woodbury, MN 55129 Decorate cookies, make a craft and take pictures with Santa on December 2, 2023 . $15/child. Sign up for a time slot between 9am and 1pm.
Santa's Sweet Celebration
Woodbury Lakes Shopping Center, 9020 Hudson Road, Woodbury, MN 55125 Visits with Santa and his reindeer, character meet & greets, holiday craft projects, S'mores bars, carolers, and a free goodie bag to the first 200 kids, ages 12 and under. Accepting Toys for Tots donations. December 2, 2023; 10am-1pm.
Santa will also be strolling Woodbury Lakes and available to pose for selfies on these dates:
November 24, 2023; 11am-4pm
November 25, 2023; 12-5pm
December 2, 2023; 1-2:30pm
December 3, 2023; 12-5pm
December 9, 2023; 12-5pm
December 10, 2023; 12-5pm
December 16, 2023; 12-5pm
December 17, 2023; 12-5pm
December 23, 2023; 12-5pm
Paint with Santa
Color Me Mine Woodbury, 9140 Hudson Rd – E511, Woodbury, Minnesota 55125 Parent child event – create a handprint keepsake plate with Santa. November 25 & December 9, 2023 .
TWIN CITIES SOUTHWEST METRO SANTA EVENTS
Featured events in Bloomington, Chaska, Eden Prairie, Edina, Excelsior, Golden Valley, Minnetonka, Prior Lake, Shakopee, St Louis Park & Watertown.
BLOOMINGTON
The santa experience at mall of america.
Mall of America Level, 2131 Lindau Lane, Bloomington, MN 55425 Book your appointment with Santa Claus at the Mall. Packages for purchase. November 18-December 24, 2023.
Best day to visit : Santa's Arrival Ceremony is November 21, 2023,   in the North Atrium followed by a meet and mingle at the Candy Cane Institute. 6-8pm.
Deck The Halls
Sturges Park, 505 2nd Ave S Buffalo, MN 55313 Santa arrives at 3pm to kick off the family fun that ends with a tree lighting at 5pm. December 2, 2023; 3-5pm.
Santa Visits
Chaska Community Center , 1661 Park Ridge Dr, Chaska, MN 55318 Register for a visit with Santa, including crafts, music and photo ops. 4:30-5:30pm or 5:30-6:30pm. December 1, 2023. $10/family of 6 or less. Registration required.
Hometown Holiday
Sturges Parkm 505 2nd Ave S Buffalo, MN 55313 Meet Santa, go on a carriage ride, listen to music and watch the tree lighting. December 2, 2023; 2-5pm. 
EDEN PRAIRIE
Swim with santa.
Eden Prairie Community Center, 16700 Valley View Rd, Eden Prairie, MN 55346 Swim with Santa Claus, make an ornament and get a small gift from the big guy. December 15, 2023; 6-7:50pm. $15. Registration required.
Santa at 50 & France Tree Lighting
50th & France District, Edina, MN 55424 Santa traditionally the annual Tree Lighting at the 50th & France shopping district. Also enjoy caroling, dance performances, horse-drawn trolley rides and hot beverages. November 25, 2023, 11am-6:30pm.
Photos With Santa at Southdale
Southdale Center, 10 Southdale Center, Edina, MN 55435 Make a reservation online for your family's time with Santa between November 22-December 24, 2023  and receive a free phone call from Santa.   Morning, afternoon and evening slots available. Packages range from $39.99-$49.99 ($19.99 to reserve).
Photos with Santa & Winter Market
Centennial Lakes Park, 7499 France Ave. S. Edina, MN 55435 Take a family photo with Santa, shop local vendors and get some hot cocoa . Learn more in the 2023-24 Winter/Spring Activities Directory. December 8, 2023; 4-7pm. $15/family photo.
Father Christmas at Christkindlsmarkt !
Excelsior Commons, 135 Lake St, Excelsior, MN 55331 Join Father Christmas each day of the holiday market and plenty of other holiday magic. November 24-26, 2023 . Tickets $5; Season Pass: $10 .
GOLDEN VALLEY
Supper with santa.
Brookview, 316 Brookview Parkway S., Golden Valley, MN, 55426 Holiday festivities includes dinner, music, family-friendly activities and a photo op with Santa. December 1, 2023 . Registration required for everyone age 2 or over. $19/pp.
Good Shepherd Christmas Market
Good Shepherd School. 145 Jersey Ave S. Golden Valley, MN 55426 Get FREE Santa photos at the Good Shepherd Christmas Market. Plus shop an indoor artist and vendor market and an outdoor Christmas Tree lot. December 2, 2023, 11am-3pm .
MINNETRISTA
Photos with santa and holiday hayrides.
Minnetonka Orchard, 6530 County Road 26, Minnetrista, Minnesota 55364 Family fun includes a holiday hayride and a photo with Santa (or the Grinch) in his festive barn. Visitors will receive hot cocoa or apple cider and a digital photo. Weekends , November 25-December 17, 2023; Santa: 9am-1pm. Grinch: 2pm-5pm. $35-$65/group. Book your timeslot here .
Letters to Santa at Panoway
Panoway on Wayzata Bay, 688 Lake St E, Wayzata, MN 55391 Part of Wayzata's Light of the Lake celebrations, Stop by and send a letter to Santa. November 24, 2023 .
Wishes & More Breakfast with Santa
Acapulco Mexican Restaurant – New Brighton, 1113 Silver Lake Road, New Brighton, MN 55112 Bring a camera for a personal photo op with Santa and Mrs. Claus. Activities include breakfast buffet, face painters, crafts, and entertainment. Saturdays, December 9 & 16, 2023 . Reservations required: $20-$25/pp, includes breakfast .
Pictures With Santa at Malls and Shopping Centers
Santa will simultaneously be at several malls and shopping areas during the pre-Christmas season selling photo packages. Most malls now allow (and often prefer) guests to book a time to reduce time standing in line and they even offer a night to bring in pets for pet photos.
Mall of America – The Santa Experience
MOA First Floor, S104, 2131 Lindau Lane, Bloomington, MN 55425 November 18-December 24, 2023 Sign up to visit with the Santa of your choice – in-person or virtual visits available.   Book your time slot for the Santa Experience here .
Eden Prairie Center
8251 Flying Cloud Dr, Eden Prairie, MN 55344 November 16-December 24, 2023. Reserve your time with Santa at Eden Prairie Center here .
Northtown Mall
November 17-December 24, 2023 Traditionally, Santa's Village is located in the Burlington Court. 
Ridgedale Center
November 16-December 24, 2023 Santa pictures available for morning, afternoon and evening time slots. Reservations for 15-minute time slots are encouraged. Reservations for Ridgedale Center photos with Santa can be made here .
Rosedale Center
November 15-December 24, 2023 Photos with Santa. Hours Monday-Saturday 11am-7pm, Sundays 12pm-6pm. Christmas Eve 10am-2pm. Make reservations to visit Santa at Rosedale Mall here .
Southdale Center , 10 Southdale Center, Edina, MN 55435 Opening November 22, 2023 More 2023 details are coming. Stay tuned .
Visit Santa Claus at Burnsville Center
Burnsville Center , 1178 Burnsville Center, Burnsville, MN 55306 November 30-December 24, 2023 Find Santa on the lower level near the play area and JCPenney. Reserve a spot online .
Want to Track Santa's Flight Path Across the United States?
The North American Aerospace Defense Command ( NORAD) starts tracking Mr. Claus on December 1st through Christmas Eve.
6 thoughts on "Santa Claus is Coming to Town – Christmas 2023"
how to get this offer
I think you just go to bed on Christmas Eve and he just shows up. You might have to live in a first world and/or Christian country, though. I haven't tested that theory.
River oaks golf course in Cottage Grove has a Santa breakfast!
Thank you, Jess. We will look into this and get it added.
FYI, I think the Caring Santa and the Bedtime Santa descriptions and links are mixed up.
Thanks for catching that, Kristen! I had to laugh thinking Caring Santa would have been fine with pajamas, too! 🙂
Leave a Comment Cancel Reply
Your email address will not be published. Required fields are marked *
Santa Claus for Hire! Call Today and Hire Santa! 952-472-2545
Meet Santa Randy
Photo Gallery
Request A Visit
Merry Christmas!
Family parties and home visits.
Santa is ready and willing to answer those inquisitive questions children have.
Makes "Believers" out of all ages of children.
Uses a digital slide show of pictures of his reindeer and stables at the North Pole as well as other props.
Shares stories about what is going on at the North Pole with the Elves and Reindeer and Mrs. Claus.
Individual attention to all the children no matter the size of the group.
Santa helps you get that special photo to "capture the moment".
Listening to Wishes!
How Tall Are The Elves?
SANTA LOVES HUGS!
Do Reindeer Really Fly?
How Do You Get Around The World In One Night?
Each List Is Important!
Business Events and Corporate Family Holiday Parties
Special attention is given to details of each party
Assistance and ideas for parties
Gift delivery
Photos with Santa
Attention and Interaction with children
Props used and stories about what is happening at the North Pole
Public Appearances and Events
Santa Randy is also available to visit stores and malls, restaurants, hotels, parades, Christmas in July, and many other events:
Breakfast with Santa
Cookies with Santa
Dinner with Santa
Grand Openings
Tree Lighting Ceremonies
Special Holiday Promotion Events
Charities Military Families
I give myself to the less fortunate by volunteering with the various local community organizations and other non-profit children organizations. I am especially involved with Military families where one of the spouses is serving active time abroad. I also volunteer to do Military Base family parties in Honor of my Godson Erik who served in the US Marines. God Bless our service men and women as well as their families!
Santa Randy
Santa's White Glove Services
Planning a Corporate Family Party or Special Event? We will be happy to assist you in making sure your party is a GREAT SUCCESS!
We have a team of elves:
A milk and cookie crew
A reindeer recruiting crew
A sleigh pit crew
We have personal connections to one of the most talented professional face painters in the Twin Cities as well as great vendor relationships with an excellent balloon artist and story teller. We can help connect you with Christmas musicians for some background atmosphere that enhances your event! Perhaps you are looking for real reindeer to make an appearance or even a sleigh ride or hay ride with hot chocolate....we can help make arrangements for that also! We even have connections with a superb four star caterer who will put on a full five course meal or just provide melt in your mouth hors d'oeurves. Just let us know what you are looking for and Debra "aka Mrs. C." will help make it ALL "come together" to ensure your holiday event will long be remembered as the Party of the Year!
Where to meet Santa in Minnesota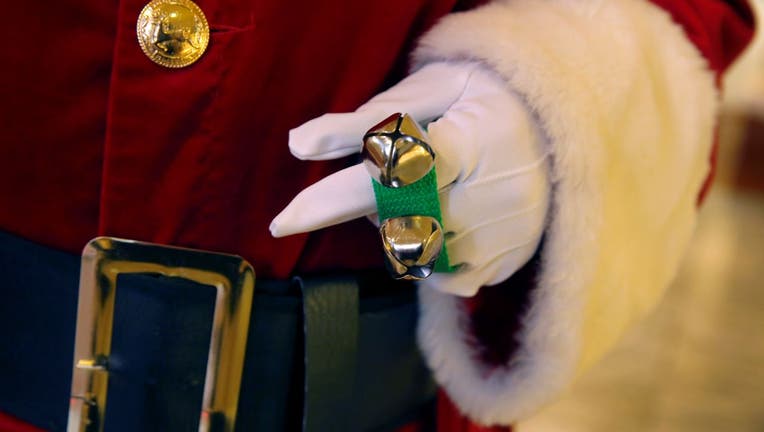 FILE PHOTO: Santa Claus greets holiday shoppers. (Photo By Paul Chinn/The San Francisco Chronicle via Getty Images)
MINNEAPOLIS (FOX 9) - Santa's helpers are out and about all over the state of Minnesota, meeting all the kids on the nice list. Find out where you can meet Santa in your area below.
We've made a list, and we will check it twice! If you have a location for meeting Santa that you would like added to the list please email [email protected].
RELATED: NORAD Santa Tracker relaunches on Dec. 1: 'Santa planning going on'
Meet santa at indoor malls in minnesota.
Eden Prairie Center:
November 17 through December 24
Reserve your spot to meet Santa here. For extra holiday magic, visit on December 14 to catch a glimpse of Princesses Anna and Elsa as they travel from Arendelle to meet the children of Minnesota.
Mall of America:
November 22 through December 24
First Asian Santa to greet children at Mall of America
For the first time in three years, children are back sitting on Santa's lap at the Mall Of America (MOA), but that's not the only change you may notice at The Santa Experience this year.
Meet Santa at the Mall of America this winter season! Schedule your reservation online and find Santa on the first floor of the mall.
Maplewood Mall:
November 18 through December 24
Meet Santa on the lower level of the mall. Walk - ups will be accepted as long as space permits.
Related: Where to find Holiday light displays in Minnesota
Northtown Mall:
November 30 through December 24
Book your reservation to meet Santa here. When you book a time with Santa you'll also receive a free phone call from the big guy in red!
Ridgedale Center:
November 25 through December 24
Santa visits the mall all day, so book a time slot morning, afternoon, or evening here. This mall also offers a sensory-friendly Santa Cares Day on December 4 for children with special needs. You can also bring your pets to meet Santa on December 5. Donations will be collected for the Humane Society at this event.
Rosedale Center:
November 16 through December 24
Make your reservations to meet Santa here. Pets are permitted for photos Mondays from 4 p.m. to 7 p.m.
Southdale Center:
Make your reservations to meet Santa here. Children with special needs can meet Santa on December 4 for a sensory-friendly experience. Donations will be collected to benefit Autism Speaks.
Meet Santa in the Twin Cities
Bachman's on Lyndale:
November 19 through December 18
This annual holiday play features Santa and Albert, the North Pole's head elf. Following the show, children are welcome to meet Santa and Albert for photos.
Como-Harriet Streetcar Line:
December 3 through December 4
Take a ride on the trolley with Santa and toast marshmallows after your journey. The ride is $5-$6 per person. Vinternatt takes place December 3 and includes hundreds of luminaries.
Keg and Case Market:
December 11 from 1 p.m. to 5 p.m.
Meet Santa while visiting the holiday market and Christmas tree lot.
The Hitching Company:
December 4 or December 11
Visit includes include crafts, a carriage ride, and photos with Santa. Visits cost $19.95 per rider, however children under the age of 3 can participate for free.
Minnesota Transportation Museum:
Weekends December 3 through December 18
This museum transforms into Santa's Train Shop for the holidays. Live music, activities and train rides are included in admission. Get a photo with Santa for $5 starting at 11 a.m.
Twin City Model Railroad Museum:
December 10 and December 17
Visit Santa on the Night Trains on one of these two special Saturdays. The Night Trains run every Saturday through February.
Union Depot :
December 2 through 4 and December 8 through 11
Travel on a vintage railcar with Santa and roast marshmallows on the fire. Rides are $36-$61 per person.
Santa visits in the Northwest Twin Cities Metro
Central Park, Maple Grove:
Skate with Santa to holiday music at Maple Grove's Central Park.
Latuff's Pizzeria, Plymouth:
December 9 from 4 p.m. to 7 p.m.
Santa and Mrs. Claus are heading to this Plymouth pizzeria to finalize their naughty and nice list!
Northeast Twin Cities Metro Santa events
Axel's Roseville:
December 11 from 10 a.m. to 1 p.m.
Breuntrup Heritage Farm:
December 10 from 12 p.m. to 4 p.m.
Visit with St. Nikolaus at this free event while your family learns about the history of German holiday traditions. Enjoy hayrides, games, music, tours as well a Christmas Market, and food trucks.
Lowell Park, Stillwater:
This small town holiday celebration kicks off with a tree lighting and Santa visiting around 4:30 p.m. Santa can also be found throughout Stillwater during the month of December for the town's Home for the Holidays event.
Town Square, White Bear Lake:
December 3, December 10, and December 17
This winter festival includes more than just a visit with Santa. Watch live carolers stroll down the street, find unique gifts, ride in a horse-drawn carriage, and check out the ice sculptures scattered throughout town. 
Meet Santa in the Southwest Twin Cities Metro
Centennial Lakes Park:
December 10 from 4 p.m. to 7 p.m.
Santa will make a stop at the Maetzold Amphitheater. Santa will be in his sleigh and a professional photographer will be there to take your family photo. The experience will be $15 per family.
Minnetonka Orchards:
Weekends December 2 through December 18
Sip on hot cocoa or apple cider and take a hayride before you meet Santa at the winter wonderland! Book your tickets here.
Visit Santa in the Southeast Twin Cities Metro
Cabela's, Woodbury:
November 5 through December 24
Make a reservation to meet Santa inside of Cabela's! Photo hours vary by day. Check reservations here.
Twin Cities Premium Outlets:
December 3 and December 4
Find Santa in the Center Court near Market Hall for free photos with him and his reindeer!
Woodbury Lakes:
Santa strolls through this outdoor mall on select days throughout the holiday season. Check his schedule here. On December 3, a Christmas celebration will bring Santa to the mall from 10 a.m. to 1 p.m. There will also be holiday craft projects, s'mores bars, carolers, and a free goodie bag to the first 200 kids under the age of 12. Bring your Toys for Tots donations to help spread the Christmas cheer.
Santa Claus is coming to town!
A touch of magic brings the magic of santa claus to life in the twin cities.
Santa HOME Visits
Thinking about ways to make Christmas special this year?  We know your children are so excited for Santa to come, they can hardly wait...and then they hear something.  Could it be? Is SANTA here? 
Virtual Visit with Santa
Imagine your children's delight and astonishment that you have Santa Claus on speed dial!! Picture their excitement when he knows them personally and is taking the time to speak with them... live!
Custom-made Santa Video
You know that Naughty & Nice list? We can help your kids stay on the Nice list with a custom created video message from Santa Claus to YOUR Children, highlighting their strengths and including what they need to work on!
Santa for your Event
We would love to spread holiday cheer to your friends, colleagues and family this year by providing your group with our wildly popular holiday characters - Santa, Mrs. Claus and of course the Elves.  But book early! The Best Santas in Minnesota are in high demand!
photos by Creating Memories Forever   
Happy Holidays from our family to yours
We are not a national "Hire-a-Santa-near-me" company which dispatches local Santas. We ARE your local Santa Claus provider, and we have direct access to the REAL Santa Claus, (and the best Santa) direct from the North Pole (but vacationing in MN, in case your children ask!) :o) Oh yeah, and Mrs. Claus is available too! 
We are a family-owned and operated local St. Paul / Minneapolis, Minnesota based company, with over 30 years entertaining the Twin Cities. From our family to yours, we wish you the happiest of holidays!
Real Beard Santa
Designer Beard Santa
Why do you want one of our real santas.
We make believers out of everyone! (Even that crabby Uncle of yours will come around.)
We know how to talk to children. While it's true that most people just want to take the photo, Santa spends time with each child, answering questions (about the North Pole, about Rudolph, about Mrs. Claus' cookies… there is no question Santa can't answer!)
We're funny! "Ho Ho Ho" isn't what Santa Claus says … it's the written way to represent Santa's laughter . A real Santa is funny! He jovial! He laughs a lot! He makes jokes. He's been around a long time, and that excitement and humor adds a wonderful element to any Christmas Party.
We understand that some children are sensitive around animated characters (including Santa Claus, the Easter Bunny, Clowns, Chuck E. Cheese, etc.). A REAL Santa is compassionate to those little nippers and can spot the fear before the child is in full-throttle meltdown. Santa can help you get that picture you want, without causing distress to the child.
A REAL Santa gives you peace of mind that everything will go well… including a background check, professional training, liability insurance, 100% track record for reliability, good hygiene, clean & well-maintained costume, drug & alcohol-free. (Sorry… we have to mention those last three, because we hear complaints from people about their 'last Santa' who… (fill in the blank– "was tipsy", "looked disheveled", "smelled bad".)  While price isn't the only indication of quality, if you do find someone whose prices seem too good to be true, feel free to read this short article I wrote about the 4 Hidden Costs of Saving Money.
You will look like a hero for pulling strings at the North Pole to get a REAL Santa Claus at your event! 
Hear from our customers about our Santa Videos. (Check Google for what they say about our live visits!)
"This is so fun I cannot wait to show it to my grandchildren!!! We laughed and cried as we watched it! And it was delivered so FAST! It was so much more than I hoped for!"
– Denise  Edina, MN
'"TOO CUTE! This Santa ROCKS! My kids are going to be so excited to see their video after Thanksgiving! HIGHLY RECOMMENDED!!!!!  
– Joe & Cooper's Mom Woodbury, MN
"Worth EVERY DOLLAR and then some.  Fabulous job, Santa. She got up and started picking up her toys before the video even ended!"
– Jessica's Mom Oakdale, MN
Looking for something funny to get your group excited about your holiday party?
We can make you a custom video for your company like this., frequently asked santa claus questions for home visits:, what makes your santa visit different than the others.
We believe in the magic of Christmas! For home visits, we'll instruct you on how to make Santa magically appear! Then, we customize your visit with personal information on the family members. Santa will know things to ensure your children believe for a long time! Plus, he can deliver personal messages or gifts which you provide!
How much does it cost?
The cost varies, depending upon the location of the visit, the size of the group and the length of the visit. Most visits are between 15-20 minutes (which is a lot longer than it may seem), for an average family of up to 3 children. Visits run $229- $299 plus travel, where applicable. 
What if we want more time with Santa?
I know that 15-20 minutes doesn't seem like much, but I promise it is just right for the average family of up to 3 children. We want the visit to be long enough to be magical and special for each child, but not so long that the children get suspicious The longer he's there, the more questions your youngsters will ask, so it's best to leave while the impression is fresh and magical!
What happens if we go longer than scheduled?
Well, that depends if you're on the naughty or nice list. :o)  Seriously, though, a few minutes over the scheduled time is rarely a problem! But please keep in mind that Santa has a lot of families to visit, and we don't want them left waiting (just like you wouldn't want to be kept waiting)! We will work with you, however, to schedule the perfect time frame, so that everyone is present and ready.  If you have a larger family or anticipate needing a longer visit with Santa, we can schedule that for you in advance.
What if we have a large family?
For home visits with large families, you may wish to reserve two slots (especially if Santa is distributing your presents). Please remember that this isn't the Mall. In your home, Santa will take the time to spend with each child to make it a visit they will remember forever and ever. We don't want him (or the children) to feel rushed.
Does Santa deliver presents?
Yes! If you'd like. In most cases, Parents will leave wrapped presents in a garbage back outside the house (away from windows & doors), so that Santa can transfer them to his sack prior to entering.  We'll give you helpful hints on how to ensure each child gets the right present.
How do I schedule Santa's visit?​
In order to give impeccable customer service, we schedule our home visits by offering an arrival window. For example, if you want Santa after dinner, the arrival window might be 6:00pm-8:00pm, which means he'll arrive anywhere in that 2 hour window, ready to begin upon arrival. This allows for multiple visits and weather issues (The sleigh isn't used to Minnesota!) or other unforeseen delays. If you need Santa in a narrower window, it's available for an additional fee. And if you REALLY want to surprise your children, schedule the visit after they are in bed! Let them "catch" Santa putting the presents under the tree. Talk about MAGIC! You will treasure these photos and visits for a lifetime!
Does Santa come to parties, or just private family visits?
The Christmas Eve Home Visits are designed to be more about the magic of the holiday, and less about a "party entertainer" (though he IS quite entertaining!) If you are looking for Santa for a large party, give us a call, as we have special packages and pricing just for you.
Voted Best Entertainment in Minneapolis!
Looking for holiday entertainment for an event.
We would love to spread holiday cheer to your Minnesota friends, colleagues and family this year by providing our wildly popular holiday characters as well as our fast & fabulous balloon artists and face painters!
still have questions?
"Santa's North Pole Lodge" was a blast in 2023! If you missed out on the fun, join us in 2024! We're taking reservations right now!
Welcome to The Best Santa Experience in the Midwest brought to you by Michael Anderson Photography!
Our photography studio, located in our Mounds View, Minnesota home is about 15 minutes north of both downtown St. Paul and downtown Minneapolis.
Our studio has allowed us to create more than just pictures, we've created family heirlooms for hundreds of families from all over the Twin Cities area. Our clients come from cities and towns like Woodbury, MN, Edina, MN, Stillwater, MN, Chaska, MN, Eden Prairie, MN, Cambridge, MN, Bloomington, MN, Mankato, MN, Hudson, WI. Many others travel to our amazing Santa experience from Wisconsin, Iowa, and the Dakotas as well. 
"This was an amazing experience/the ultimate Santa experience for us. Our son has special needs and they were very prepared to help keep him happy and entertained. So much patience to get the right shots and Santa was perfect!    It was a great family experience that will last forever." –  Nick K.
Imagine a Place Where Christmas Magic Really Exists
The Best Santa Experience will be the highlight of your family's holiday season! We not only specialize in luxurious family and children's holiday artwork, our interactive, highly personalized Santa Claus Experienc e is truly something to behold.
These are not your average mall pictures with Santa Claus. From the excitement of that first glimpse of Santa to finding their name on "The Nice List" , children, parents, and grandparents alike, walk away with memories that will last a lifetime.
The incredible artwork created during The Best Santa Experience will absolutely amaze you!
When you visit The Best Santa Experience at Michael Anderson Photography , you'll be getting much more than just Santa photos. You're getting memories that will last a lifetime accompanied by stunning art pieces and our very popular storybooks. These are stunning images of the most important people in your life; your family and your children.
"Our experience was better than we had even hoped for. From the moment we stepped into their home, we felt so comfortable and welcomed. There's a nice bathroom for changing when you arrive, and the living room/waiting area is filled with amazing photography and snacks. 😉 Then the magic happens.🎅  
You get to spend nearly an hour watching your kids hang out with Santa Claus. And this is the real Santa Claus, make no mistake! My three-year-old girl was in her element- let me tell you! And my one-year-old boy who I thought might be afraid, wasn't in the least! it was one of those times that you want to remember forever.💗  
Santa read my daughter's letter with care, took both kids on a magic sledding adventure, gave them gifts, showed them his magic Globe, let them look in his giant bag of toys, read Twas the Night Before Christmas , and even enjoyed milk and cookies together.  
The best part was the amazing interactions and expressions were all caught on camera by Michael and Joannie- 2 very friendly and talented elves.
Last, I just wanted to mention we did not feel rushed at all! All 4 of us felt special and comfortable. What a delightful experience. Thank you!" –   Catrina P.
You Have Found That Place
The majority of our clients come to us from minneapolis, st. paul, and the surrounding areas. but we have had many visit us from several hours away. if you were searching for santa photos, be prepared to be blown away, as we will give you so much more than pictures with santa claus. we look forward to creating an exquisite holiday storybook and artwork of santa claus with your children, and to giving you holiday memories that will last for generations..
Don't miss this unique opportunity to experience the magic and wonder of Christmas as seen through the eyes of your child. It was our goal to create a place where the magic of Christmas really exists…
What you need to know as far as scheduling, how to stay up to date, how the process works, what you should wear and more.
Have questions about our process? What to do if your child is afraid of Santa? What's included in a session, what your child should wear, etc. Check out our FAQ for all these answers and more.
"This is a truly magical experience. For years, we have been going to a place in the mall where Santa interacts with our children. We liked it a lot and felt like it would be hard to beat until we experienced The Best Santa Experience.  
My oldest daughter (7) was starting to ask some really hard questions and questioning her belief. We told her to ask those questions to Santa and see what he says. This Santa had all of the right answers and very similar to how we were answering them ourselves. She told me when we got home she is for sure he is real!  
Elves Michael and Joannie were wonderful to work with also. Our youngest was trying to explore what it would be like to be on the naughty list and they assured us our kiddos did great. At first, we were a little skeptical about this experience but now we will be coming back next year!" –  Tanya O.
Cystic Fibrosis and The Best Santa Experience
Just as we've done for the past several years, The Best Santa Experience will be raising money for Cystic Fibrosis once again in 2023.
With the help of our generous clients, we've raised thousands of dollars each year for Cystic Fibrosis.   Over $11,000 in 2021 and 2022 alone! It's our small way of helping to find a cure for Cystic Fibrosis .
Each family will make a donation of $75 or more for  Cystic Fibrosis . In addition, "Elves" Michael and Joannie Anderson will donate a portion of each client's custom Heirloom Santa Storybooks and Santa Wall Art orders to CF as well.
Our Godchild, Lindsey, was born with CF . In October 2016, Lindsey received a double lung transplant at the University of Minnesota Hospital in Minneapolis. She came out of that surgery with flying colors! And, in October 2019, Joannie and I had the honor of photographing her wedding to Wes at Grandview Lodge in Nisswa, Minnesota!
Sadly, on June 22, 2022, Lindsey lost her battle with CF . We all miss her dearly.
We know that there are many others that might be in that same boat someday. That's why we're raising money to help them to find a cure. We'd like to put an end to Cystic Fibrosis once-and-for-all.
That's why The Best Santa Experience will continue, both now and in the foreseeable future, to be a fundraiser for Cystic Fibrosis in Lindsey's memory.
Got Questions? Contact Us Today!
Name This field is for validation purposes and should be left unchanged.
© 2023 · The Best Santa Experience | All Rights Reserved
Heirloom Santa Storybooks
Storytime with Santa
Santa's Magic Workshop
Santa's Enchanted Forest
Santa's Cabin
Santa's North Pole Lodge
The Magic Behind the Images
Testimonials
Santa Prices
Santa Visits
Wonders from 12.3.2022
Magical moments from 12. 4 . 2021
Merry Christmas!
Santa will be visiting on December 2, 2023 from 1:00 to 5:00 PM.
Reservations are BOOKED from 1:00 to 4:00 PM   Online booking will be OPEN November 24 at 10:00 AM
(FEE: $7.00 plus service fee of 2.5%)
4:00 to 5:00 PM will be for those without reservations 
NOTE:  Santa has requested we share this info:  He visits with alot of children/families and wish to keep all who visit with him healthy. He will NOT be holding babies or having children sit on his lap.
The reserved times will be from 1:00 to 4:00 PM.
(90 to 120 families can book during the three hour time)
A $7 family reservation fee (plus service fee of 2.5%) will include: free digital online with print release of photos taken by Kim a professional photographer,  face painting by Heidi Freelance Art , a Santa ornament and of course cookies and milk.
 For families without reservations, 4:15 to 4:45 PM will be available. Santa's sleigh will be leaving promptly at 5:00 PM
NOTE: please register a time for your family, NOT a time for each child in your family.
Your registration is paid through WePay. You don't have to sign in as a WePay member. You can make payment as a GUEST through WePay.
All registration will show closed until opening on November 24, 2023 at 10:00 AM
1:00 to 1:30 
1:30 to 2:00  
2:00 to 2:30 
2:30 to 3:00  
3:00 to 3:30   
3:30 to 4:00  
4:15 to 4:45 for families without reservations
Santa's sleigh will be leaving promptly at 5:00 PM
Your child can have their face painted with a holiday design (they may select from several designs), by Heidi (above photo).
Heidi's Free Lance Art
A clay mold Santa ornament (select from three designs) will be gifted to each child after they finish visiting with Santa. #bestSantaever
763.441.4487
1-877-441-4487  ∗  Fax: 763.441.5165 8980 Quantrelle Ave NE Otsego, MN 55330
Call Us 763-441-4487   ∗   Find Us
Your list is empty.
Save musicians, entertainers, speakers, and services, and they'll appear here.
Musical Acts
Entertainers
Other Services
How It Works
Party Ideas
Help Center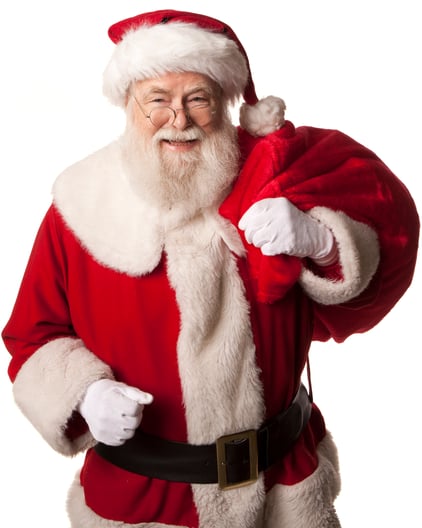 The 18 Best Santa Clauses for Hire in Minneapolis, MN
Tell us more about your event., just a couple more things….
We need some additional information to ensure we find the perfect vendor for your event!
A Touch of Magic Entertainment
Gail H. said "Noah from A touch of Magic did an outstanding job interacting and entertaining our littlest guests at our 50th Anniversary event for our family business.…"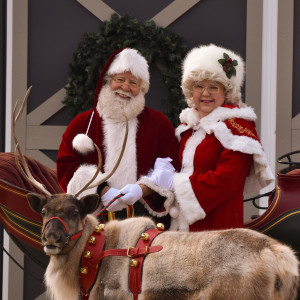 The Singing Santa and Mrs. Claus
Peg said "We cancelled our event and called them on Tuesday Dec.24th"
Nancy S. said "Santa Mike was wonderful! We had him in our taproom on a somewhat slow day and he was working the room - interacting with parents, kids, and dogs. He…"
Jessica B. said "My team at work hosts a huge client appreciation party each December. Finding the perfect Santa has been a challenge every year, until this one. We -…"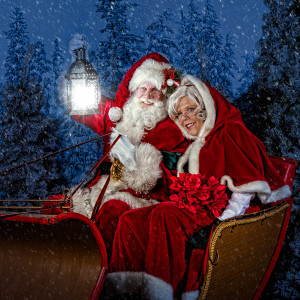 Kristal D. said "Santa did a wonderful job! He left us with some great photos and more importantly a very special memory that we will be able to share with our little…"
Santa Clarence
Santa Clarence is a real bearded African American Santa who believes the merriment of Christmas is year around. Clients who book Santa Clarence appreciate his jovial…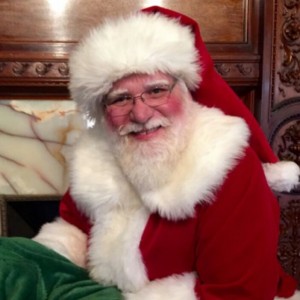 Jen W. said "He was so entertaining and so engaging to all the kids and adults. Everyone is super impressed. Feedback from the other guest at the event was the same…"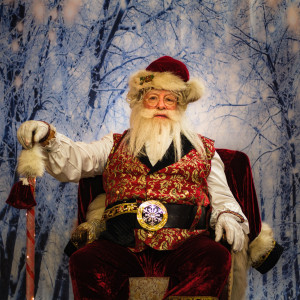 Santa Bob Claus
Maria C. said "WE had Santa Bob at our Pictures with Santa event last December at Leopold's Mississippi Gardens and Santa Bob was loved by all! Kids and adults!…"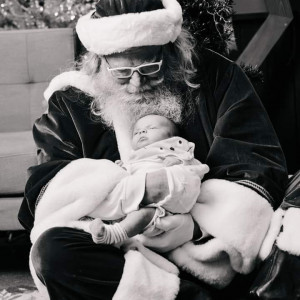 Jenny L. L. said "We had a great time with Papa Noel all the kids loved him. We all like that he took the time to read the kids a book and we were able to get some really…"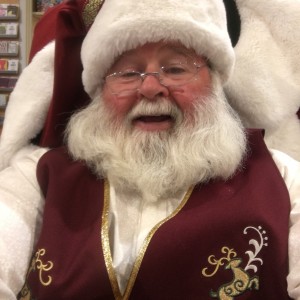 Santa Garry
Jerilynn C. said "He was awesome with all 120-something kids ages 6 weeks to 5 years."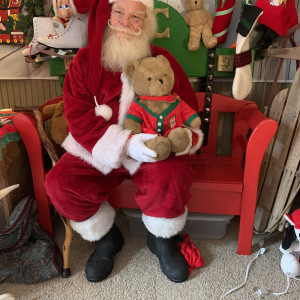 Clare S. said "Santa Joel was amazing. He is the best Santa ever."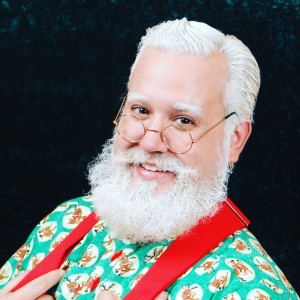 Chris V. said "Outstanding. Memorized 7 kids names (all who look alike) prior to coming!"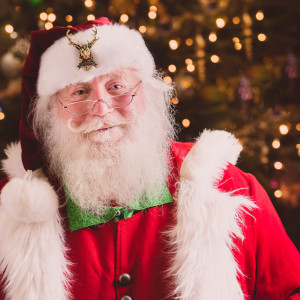 Jenna C. said "Santa Vern was absolute perfection for our holiday party this weekend. He arrived on time, joyful and jolly, and everyone was amazed. He shared stories…"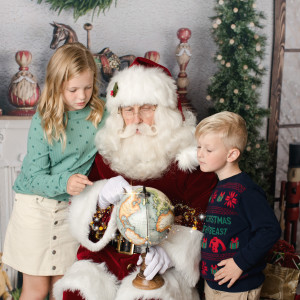 South Metro Santa
South Metro Santa has been helping families in the Twin Cities south metro area create Holiday Memories since 1980. Santa is available for : Private Home Visits…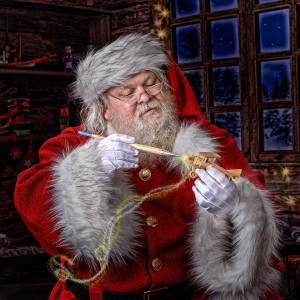 Santa Claus Jeremy
Amanda O. said "Santa was amazing with all our kids and especially our special needs son! They thoroughly enjoyed story time and just getting to hangout with Santa. He…"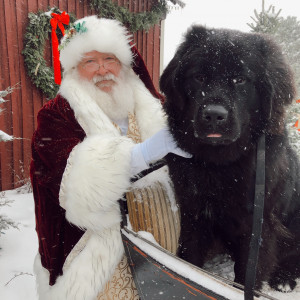 Donna H. said "Our grandkids thought Santa Gary was the best Santa!"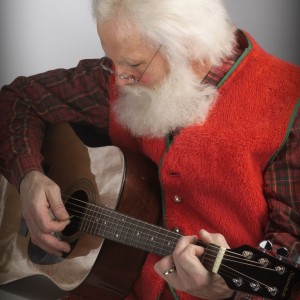 Hermey the Clown/Santa
Taylor A. said "We hired Santa for a work holiday party and the kids absolutely loved him."
Funtime Funktions
Patricia Y. said "She did a great job I will recommend her for anybody looking for a boom twisters the kids was happy and she kept them entertained and interested"
You might also like:
Quick facts santa clauses in minneapolis, mn, 67,534 quotes sent.
In the past year, Santa Clauses have sent 67,534 quotes to event planners
Most popular category
Santa Clauses rank #1 in popularity out of 542 categories on GigSalad
4.9 out of 5 stars
22,437 Santa Claus reviews on GigSalad with an average rating of 4.9 stars
Typically hired for
Christmas Parties, Corporate Events, and Nonprofit Events in Minneapolis
Minneapolis ranks #1
for Santa Claus requests in Minnesota
Minnesota ranks #27
for Santa Claus requests in the United States
Past events for Santa Clauses in Minneapolis, MN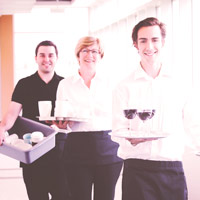 Nonprofit Event with 200 guests
Minneapolis, Minnesota
Number of children attending
Santa Boe is a Go!
Wow, Santa Boe was Amazing. This event was phenomenal with Santa being the center of attention. We are a youth led non-profit and this was our First Annual Toys For Tots event. This night, Santa Boe left all patrons in awe. He was Fantastic.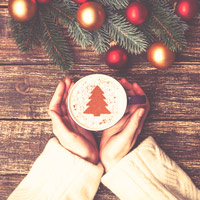 Christmas Party with 9 guests
Early Santa Visit
Santa Joel did a great job with 2 young children. Sang songs with the group!
You are viewing Santa Clauses in Minneapolis, MN
Ensure your Christmas festivities are a success with a visit from Saint Nicholas himself. Skip the shopping mall this holiday season and let Santa travel straight from the north pole to Minneapolis, MN for your holiday event. With their authentic red suits and fluffy white beards, our professional Santa Claus performers are ready to make your Christmas celebration unforgettable! Santa Claus is a must-have for any holiday party, corporate event, or community gathering. Hire Santa to deliver presents, read stories, and pose for photo ops in front of the Christmas tree. The cost of booking Santa in Minneapolis, Minnesota will vary depending on how long you need him, the activities that are included, and the Santa's likeness – real-bearded Santas typically have higher rates. Begin your search by browsing Minneapolis Santa profiles on GigSalad to request free quotes. Santas book up quickly around Christmas, so start planning as early as possible. Look at photos, videos, and reviews from past clients to choose the perfect Santa for your event. When talking with Santa, discuss important details like arrival times, setup requirements, preferred activities, and any special requests you might have. Once you find a Santa Claus you want to hire, finalize your booking on GigSalad. Our full-service platform makes it easy to book holiday entertainment and party characters. You can talk with entertainers, confirm all the details in an online agreement, and make a secure payment all in one place. Every GigSalad booking is covered by our Worry-Free Guarantee so you can rest easy knowing we've got your back. You can focus on making special memories and capturing that perfect photo with Santa! Search for Santa Clauses in Minneapolis, Minnesota above.
Please note that these Santa Clauses may also travel to St. Anthony, Columbia Heights, Robbinsdale, St Louis Park, Arden Hills, Mendota, Mendota Heights, West Saint Paul, Spring Lake Park, Mounds View, Little Canada, Vadnais Heights, Maple Grove, North Oaks, Wayzata, Osseo, Lexington, Deephaven, Circle Pines, Hamel, North Saint Paul, South St Paul, South Saint Paul, Landfall, White Bear Lake, Greenwood, Long Lake, Newport, Crystal Bay, and Excelsior.
Find Santa Clauses in nearby cities