25 Best Places To Visit For One Day Trip From Islamabad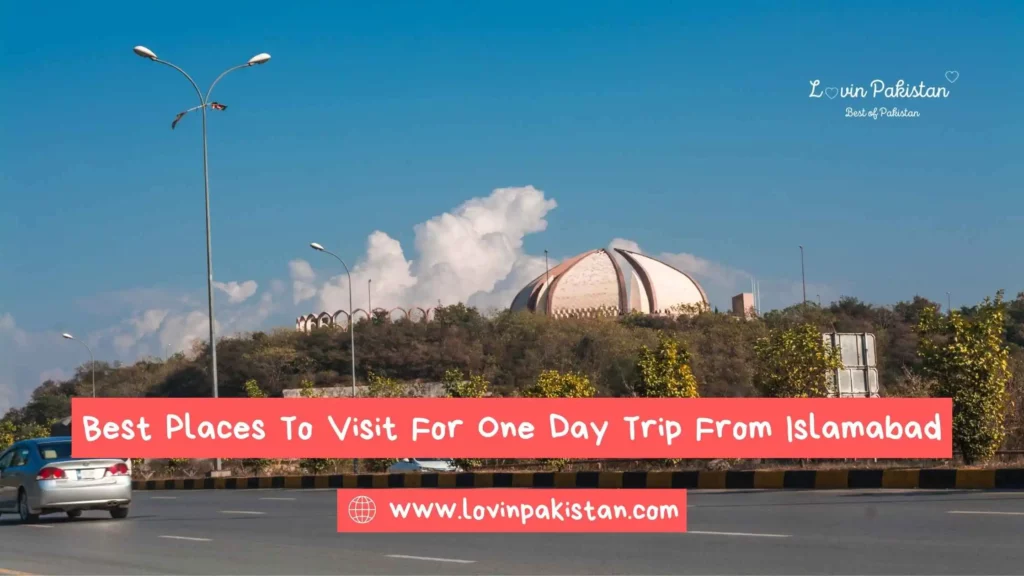 How can one not fall in love with Islamabad? The capital of Pakistan is a melting pot of cultures, with bustling city life and stunning nature right on its doorstep. For one day trip from Islamabad, there are plenty of options to choose from because not only this city has many hidden gems, but it is also within easy reach of some of the most beautiful places in Pakistan .
We have compiled a list of the best one day trip near Islamabad. So, whether you are looking for a relaxing day out in nature or an adventurous getaway, there is something astounding for everyone!
Explore 25 Top Attractions on a One Day Trip From Islamabad
If you're looking to explore the best that Islamabad has to offer, consider spending a day visiting some of the city's nearest top attractions. Let's choose the one-day trip places from Islamabad.
Marvel at the views from Pir Sohawa & Monal
If you want to get away from the hustle and bustle of the city, then a trip to Pir Sohawa and Monal is perfect for you. Situated at an altitude of 3000 meters, Pir Sohawa offers stunning views of the Margalla Hills and the cityscape.
You can either hike up to the top or take a vehicle ride. Monal is another excellent spot for amazing views and is known for its delicious food. Check out the customer reviews to make up your mind.
Hike up to Mushkpuri Top & Capture the Natural Beauty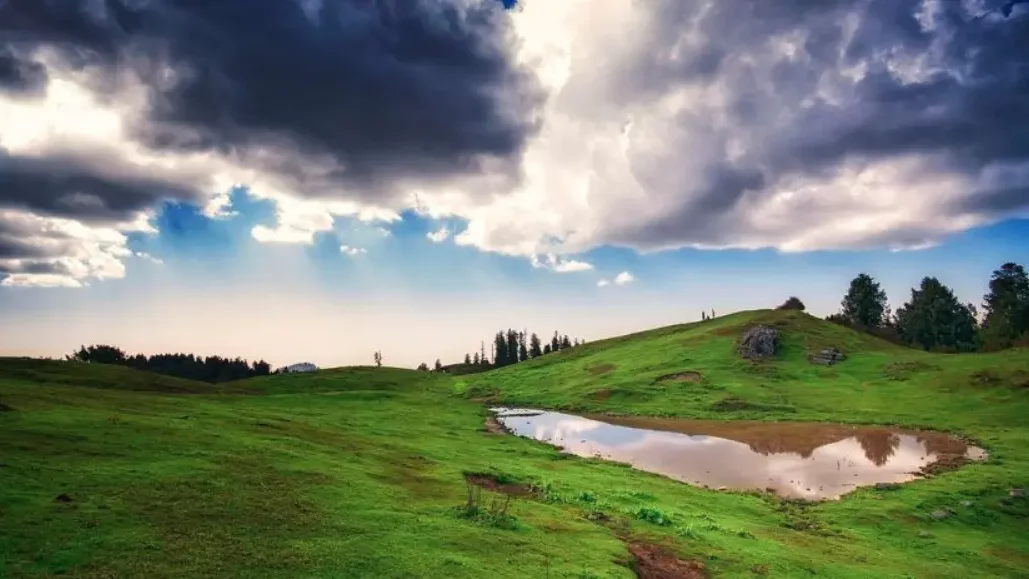 Do you want to escape the heat and explore some breathtaking views? Then head to Mushkpuri Top for a refreshing hike.
At an altitude of 2,800 meters, Mushkpuri Top offers panoramic views of the surrounding valleys and mountains. Don't forget to take your camera with you to capture the picturesque views .
The hike is relatively easy and takes around 2 hours to complete. Moreover, you can also enjoy a picnic at the top with your friends or family.
Khewra Salt Mines to see the Beautiful Crystals
Here is another option for one day trip from Islamabad. It's located about 200 km from Islamabad and is the second-largest salt mine in the world.
They are known for producing pink Khewra salt one can witness beautiful crystals. You can take a fast-moving motorway or a train from Rawalpindi to get to the mines.
This is an excellent option if you want to get out of the city for a day and see something different.
Taxila Ruins and Museum for a Historical Experience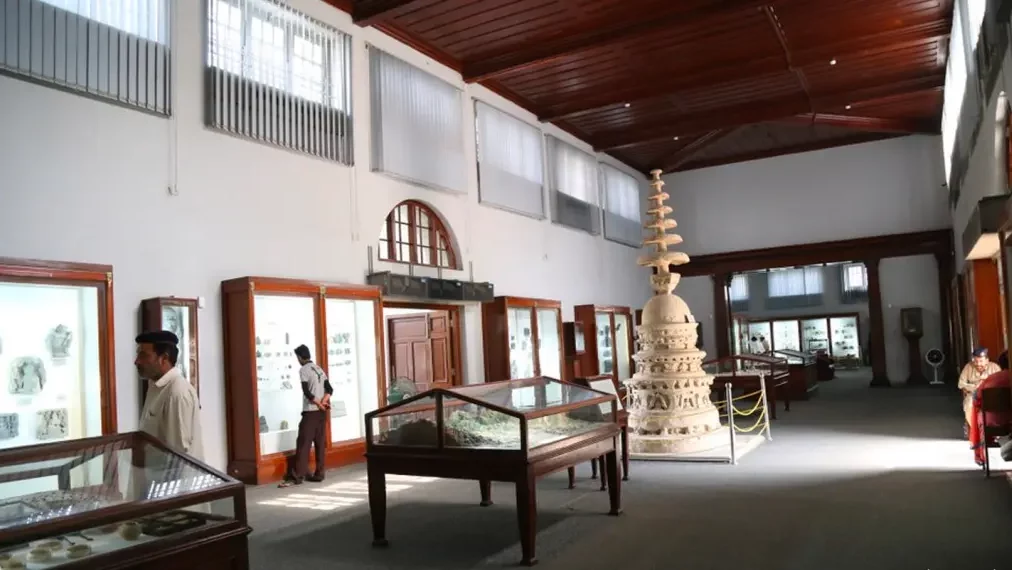 If you are interested in history, then a one day trip from Islamabad to Taxila Ruins and Museum is a must. Located about 39 km from Islamabad, the Taxila Ruins date back to the 6th century BC.
The site includes several stupas, monasteries, and temples that are well-preserved. The museum is also worth a visit as it has a number of artifacts on display.
This is a great option for those looking to learn more about the history of Pakistan.
Visit Rohtas Fort to Experience Architectural Beauty
Rohtas Fort is a 16th-century fort located in the town of Jhelum. It was built by Sher Shah Suri and is one of the largest forts in Asia. The fort covers an area of 4 km and has several gates, temples, and mosques.
Tourists can also see the remains of a number of buildings that were once part of the fort. This is a great option for those interested in architecture and history. Check out the location of Rohtas fort to reach your ease.
Murree Hills for a Scenic Mountain Experience
Murree is a hill station located in the Galyat region in the Pir Panjal range. It is a popular tourist destination for both local and international tourists.
Murree Hills offer stunning views of the mountains and valleys. There are also many hiking trails that you can explore. Here you can explore Mall road, Pindi point, and Patriata.
This is a great option for those looking to escape the heat and enjoy some breathtaking views.
Nathia Gali for a peaceful mountain getaway
How about a one day trip from Islamabad to Nathia Gali? It is a mountain resort town located in the Abbottabad District of Khyber Pakhtunkhwa.
It is a popular tourist destination for its scenic views, lush green forests, and cool weather. You can explore Ayubia National Park, Miran Jani Forest, and Dunga Gali here.
This is a great option for those looking to escape the hustle and bustle of the city and enjoy some peace and quiet.
Mangla Dam to Understand the Engineering Marvel
Mangla Dam is an embankment dam located in the Mirpur district of Azad Jammu and Kashmir. It is one of the largest dams in Pakistan .
The dam was built in 1967 and provides irrigation water to the Punjab province. It also generates hydroelectric power.
Tourists can also enjoy the scenic views of the dam and the surrounding area. The main attraction here is Mangla Lake, a great spot for picnics and fishing.
Attock Fort for a Glimpse of Mughal Architecture
Do you know that Attock Fort is one of the oldest forts in Pakistan? This place is known for its rich history and beautiful architecture.
The Attock Fort was built in 1581 by the Mughal Emperor Akbar. The purpose of the fort was to protect the passage of the River Indus.
People come here to see the fort's beautiful architecture and learn about its history. The fort is open for tourists all year round.
Visit Mabali Island- Khanpur Dam for a Fun Day Out
Mabali island is a man-made island located in the Khanpur dam. It is a popular picnic spot for tourists and locals alike.
The island has a number of recreational facilities , and you can enjoy Jet Skiing, swimming, Tarzan jump, Kayaking, zipline, and boating.
There are also a number of restaurants and cafes on the island. This is a great place to spend a day with family and friends.
Walking on the Edge of Panjpeer Rocks
Ever been to Panjpeer Rocks? It is a popular tourist destination located in the district Kahuta. The place is known for its beautiful scenery, hiking trails, and unique rock formations.
Panjpeer is 3000 feet above sea level and offers stunning views of the surrounding area. It also got some snowfall in the month of January. For picnic and hiking lovers, this place is a must-visit.
Witness the Serene Beauty of Neelum Valley
From Islamabad, it takes approximately 6 hours to reach Neelum Valley. The valley is located in Azad Jammu and Kashmir and is one of the most beautiful places in Pakistan.
The valley is full of lush green forests, rivers, and streams. You can also see the Neelum River flowing through the valley.
The best time to visit the valley is from April to October. The mesmerizing beauty of the valley will leave you speechless. It can also be a 2 day trip from Islamabad if you want to stay overnight.
Siri Paye Meadows for a Mesmerizing View
Siri Paye Meadows is a beautiful plateau located in the Kaghan Valley. It is situated at an altitude of 2,500 meters above sea level and is a popular tourist destination.
The meadows are covered with lush green grass and offer stunning views of the surrounding mountains. From Islamabad, it takes approximately 3 hours to reach Siri Paye Meadows.
Here you can enjoy activities like trekking, camping, and horse riding. The best time to visit the meadows is from June to September.
Wah Mughal Gardens to Enjoy the Beauty of Nature
The Wah Mughal Gardens are a beautiful example of Mughal architecture. The garden was built in the traditional Mughal style, with twelve-door structures, canals, and waterfalls.
The bathrooms were designed with a mix of cold and hot water, and the inner rooms were decorated with flowers and petals. The Mughal garden is a popular tourist destination, and the best time to visit is from April to October.
Unwind the Beauty of Banjosa Lake Rawlakot
Have you ever been to Banjosa Lake Rawlakot? If not, then you are missing out on one of the most beautiful places in Pakistan. The lake is located in Rawlakot, Azad Kashmir, and is a popular tourist destination surrounded by lush green mountains.
You can also see the beautiful Banjosa waterfall from the lake. You can capture the beauty of the lake by taking a boat ride. The best time to visit Banjosa Lake is from April to October.
Umbrella Waterfall to Dip your Feet in
Umbrella waterfall is known for its descent from a great height and the shape of an umbrella. It is located in the Sajikot area of Havelian, Abbottabad.
Many tourists visit this place to dip their feet in the cold water and enjoy the mesmerizing view. The mossy rocks and falling water make the place even more beautiful.
This place gives the feeling of a mini paradise. The best time to visit the Umbrella waterfall is from April to October.
Gurdwara Panja Sahib to Explore the Sikh Religion
Gurdwara Panja Sahib is a popular pilgrimage site for Sikhs. The gurdwara is located in Hasanabdal, Punjab, and was built to honor the memory of Guru Nanak.
The presence of a rock that is believed to have the imprint of Guru Nanak's hand has made this place a popular tourist destination.
Beautiful gardens surround the gurdwara, and the complex includes many temples, a library, and a museum. People love to explore the Sikh religion and learn about its history and culture.
Explore the picturesque Views from Pir Chinasi
Pir Chinasi is the highest peak located in Muzaffarabad, Azad Kashmir, and is a popular tourist destination. From the top of the peak, you can see the beautiful Neelum valley and the city of Muzaffarabad.
You can also get a glimpse of the snow-capped mountains of the Himalayas. It allows paragliders to take off from the top of the peak and enjoy the stunning views .
Moreover, there are many trekking trails that lead to the top of the peak. From Islamabad, it takes 4 hours to reach there.
Thandiani- A Hill Station to Soothe Your Soul
Would you like to spend a weekend in a place where you can forget all your worries and just enjoy the beauty of nature? If yes, then Thandiani is the perfect place for you a sit is known for the cold weather and scenic views.
It is a hill station located northeast of Abbottabad and is known for its beautiful scenery. You can see the snow-capped peaks of the Himalayas from here. Thandiani is also a popular destination for trekking and camping.
Shahdara Valley and Lake to escape the City Heat
Shahdara Valley is a beautiful spot located in the foothills of Margalla Hills. The valley is full of green trees, freshwater streams, and mountains.
The weather is pleasant and charming, making it the perfect place to escape the city heat. There are also a number of restaurants in the area that serve delicious food.
At that picnic point, tourists dip their feet in the water, take photos and capture the valley's scenic beauty.
Visit Kutton Jagran Waterfall & Mesmerize in its Serenity
This waterfall is located in the Kutton Valley of Neelum District, Azad Kashmir. The waterfall plunges down from a height of about 200 feet and is a sight to behold.
The best time to visit the waterfall is from June to September, when the water level is high and the weather is pleasant. The journey to this waterfall is an adventure in itself, as the valley is full of lush green trees and beautiful scenery.
The waterfall is a popular spot for picnics and photographers as it provides a perfect backdrop for some stunning photos. Make sure to check out the customer reviews .
Gulpur Waterfall- A Hidden Gem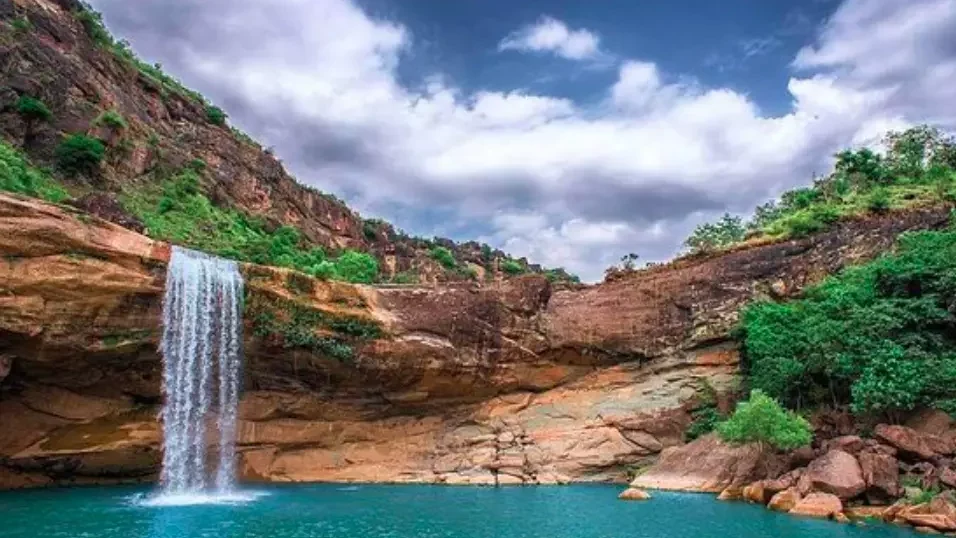 Gulpur Waterfall is a hidden gem located in Kotli Azad Kashmir. It is a popular spot for picnics and camping and offers stunning views of the surrounding valley.
The waterfall plunges down from a height of 50 feet, making it a sight to behold. People often bring their tents and grilling equipment to camp on the cliffs beside the waterfall.
Moreover, the chairlift provides an adrenaline-pumping experience for those looking for a thrill.
Chitta Katha Lake to Escape the City Heat
Chitta Katha Lake is a beautiful alpine lake located in the Neelum Valley of Azad Kashmir. It is one of Pakistan's most popular tourist destinations and is known for its crystal clear water and stunning scenery.
This lake is known for its sacredness as it is believed to have been created by the Hindu god Lord Shiva. Moreover, for Islamabad, one day trip from Islamabad to this lake is a perfect getaway from the city heat.
Capture the crystal clear water, lovely mountains, and the serene atmosphere in your cameras and make some beautiful memories.
Shounter Valley for Trekking & Camping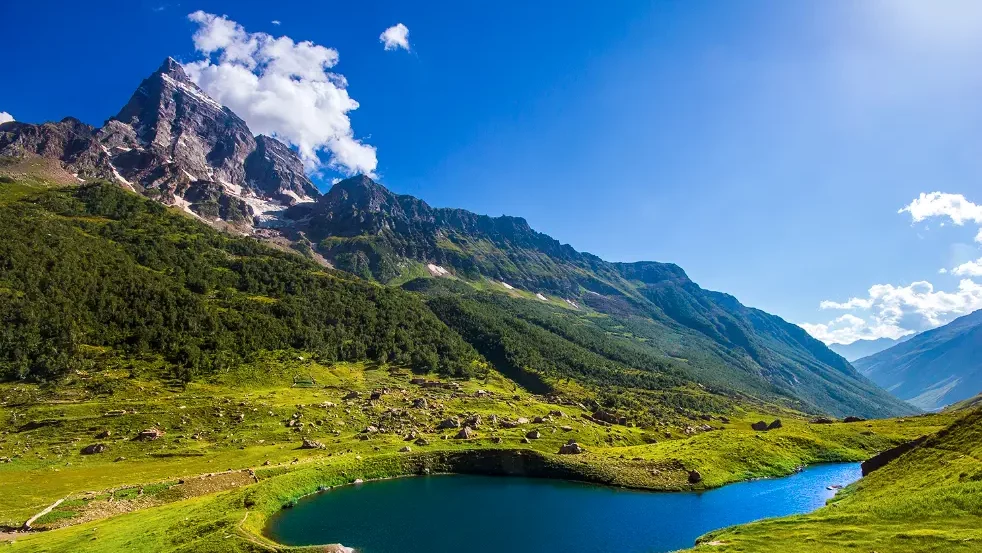 Shounter Valley is a beautiful valley located in the upper Neelum Valley of Azad Kashmir. It is one of the most popular tourist destinations in Pakistan and is known for its stunning scenery and trekking trails.
The breathtaking scenery and the challenging trekking trails make Shounter Valley a perfect place for adventure seekers. However, reaching the valley is not an easy task as it takes a jeep or hike from Arang Kel to reach the valley.
Ramkot Fort- A Must-Visit Historical Place
Ramkot Fort is a historic fort located in the town of Ramkot in Azad Kashmir. The fort was built by the Mughal Emperor Akbar in the 16th century and is one of the most well-preserved forts in Pakistan.
It is identical to the architectural characteristics of the Mangla and Muzaffarabad Forts and is a must-visit for history buffs.
The fort offers stunning views of Mangla Lake and the surrounding mountain. Even though the fort is in a state of ruin, it is still an impressive sight to see. Plan your tour now and for more info, visit their Facebook page .
Are you planning a one day trip from Islamabad? If yes, then you must choose your destination very carefully as there are a number of beautiful places to visit in Pakistan.
Whether you are looking for a place to relax and rejuvenate or an adventure-filled destination, you can find it all in Pakistan. In some places, you may want to stay for a long like destinations near Kashmir or Neelam valley. However, you can also come back on the same day.
So, what are you waiting for? Pack your bags and head out on an unforgettable journey to one of these fantastic places.
Leave a Reply
Your email address will not be published. Required fields are marked *
What is the Best Time of Year to Visit Big Bear, CA?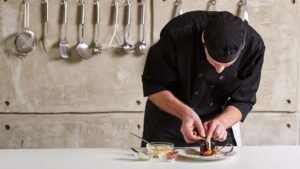 What are the benefits of hiring a private chef?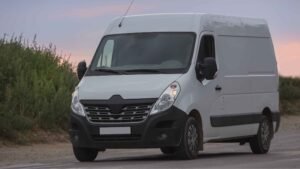 Does Minibus Hire Directory Worth It? 
Sign up for our newsletter.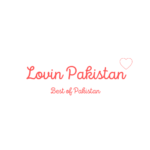 © 2021 All Rights Reserved
Your cart is empty
Customize Your Tour
Top 10 One-Day Excursions from Islamabad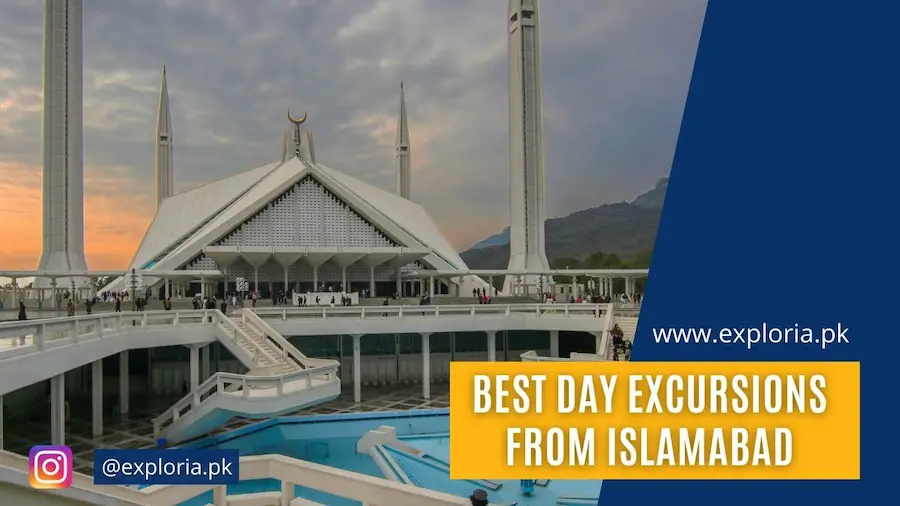 Islamabad is a stunning, up-to-date metropolis with all the visual splendor one could desire for. Who wouldn't fall in love with a city that has greenery all around, clean streets, wide freeways, and mountains teeming with nature?
Islamabad is a marvelous city that serves as a heavenly entryway with simple access to a plethora of spectacular diamonds in the rough to go on a short adventure for a day-long excursion.
Try visiting these beautiful sites that we have selected for you. If you're an adventurous person who wants to enjoy nature every moment you breathe and don't want to compromise your outgoing and audacious spirit.
One-day Excursions from Islamabad
These dazzling attractions can all be explored in one day. To provide you with a pleasant escape from your weekly usual routine, we have prepared a list of some of the best-rated locations that you should visit with your family, friends, or others. Have a look!
10 Best One Day Trip Places near Islamabad
The vicinity that receives the most visitors for day trips is Murree. Almost every child from Islamabad has traveled there at some point, whether as a child or an adult. Every family may have taken a trip to Murree at least once. Visitors to Islamabad come from all over, and one-day trips to Murree are inevitable.
Murree is situated in the Pir Panjal Range's Galiyat area. For both tourists and locals, it provides beautiful natural vistas from the hills, cloudy skies, and the vast outdoors. There, you can go on treks and check out some of the tracks. Tourists appreciate visiting Murree because of its delicious cuisine, breathtaking scenery, and mild or even chilly weather. Murree offers a variety of activities, like traveling to Mall Road and shopping there, visiting the family-friendly Sozo Adventure Park, and just taking a trip for sightseeing.
An almost one-hour drive will lead you to Taxila, a city in Punjab. As a prominent city in Pakistan's history, Taxila is an excellent spot to discover something about the historical past. In 1980, UNESCO declared it a site worthy of preservation. The fact that Taxila is close to Islamabad makes it the second-most popular tourist site.
A medieval city that is thousands of years old. Fans of history would adore a trip to Taxila, but even those who don't care much for the past would be interested in and delighted to see the variety of sights it has to offer. Aside from the well-preserved temples, stupas, and monasteries that should not be overlooked, the Taxila Museum is a must-see for aficionados.
3. Siri Paye Meadows
The Kaghan Valley's Siri Paye Meadows is a stunning tourist destination that is located above sea level. Since it takes approximately 3 hours to get there from Islamabad, you must get up early if you want to enjoy yourself and return home the same day.
June to September is the optimal season to explore the meadows; here, you can take a delightful day trip with your family or friends which would provide a pleasant distraction for a day. Tourists can take advantage of the picturesque views and the valleys' luxuriant greenery, as well as several other activities like horseback riding, camping, and trekking.
4. Khanpur Dam – Mabali Island
To enjoy a superb one-day vacation in their free time, people and tourists travel extensively to Khanpur Dam, another well-known tourist hotspot. There is a gigantic, enchanting garden for Maltas (oranges) halfway near Khanpur Dam that you could visit in the winter to see the orange trees and go harvest oranges from them as well.
Mabali Island in Khanpur Dam is a well-known island paradise that is a popular picnic location for both locals and tourists. A variety of eateries and cafes provide visitors and locals the chance to eat while taking in the scenic beauty of the island and the ocean. The Island offers sports like jet skiing, kayaking, Tarzan jumping, swimming, boating, and ziplining so that visitors can take advantage of its many recreational amenities and get a shot of adrenaline. With your friends or family, it's a terrific opportunity to spend some enjoyable time together.
Check our Khanpur Dam tour packages.
5. Rohtas fort
The Rohtas fort, one of the biggest in Asia, was constructed by Sher Shah Suri in the sixteenth century to safeguard the empire's northern frontiers. It is found in Jhelum. The fort is famous for its magnificent architectural design. According to reports, the fort is incredibly big and has mosques and temples as well.
Tourists adore the fort's exquisite architecture, which is aesthetic for those who adore architecture and are interested in the past. Due to the archaeological remnants of several structures that were once a part of the fort, it attracts tourists' interest. The gates, walls, Shahi Mosque, baolis, and Rani Mahal are the fort's principal points of interest.
Top 5 Best Hiking Treks in Hunza Valley Top 5 Symbolic Traditional Dishes of Hunza 10 Best Places to Visit in Pakistan
6. Mushkpuri Top
Mushkpuri is a fantastic location for a cool hike. The second-highest peak in Galyat, Nathiagali KPK, is where it is situated. The summit is renowned as a hiking summit. You are captivated by the spectacular panoramas of the valleys and mountains in the area.
Mushkpuri has you covered if you don't like climbing but still want to go on an adventure, even though the climb takes around two hours to complete, it is pretty straightforward and anyone can complete it. With family or friends, you may also take a leisurely picnic at the summit of the mountain.
7. Khewra Salt Range
Khewra Salt Mines, the second-largest mine in the world and only a few kilometers from Islamabad, is another one of the day trips that people like to take. It takes around 3 hours to reach by car, but if you'd prefer a train journey, you can also utilize the train.
The Khewra mines offer an exceptional inside look of the mine as well as gorgeous bright pink crystals. One of the best possibilities for a one-day excursion from Islamabad is this. It is a fabulous method to go on a trip with your loved ones or pals.
8. Bruti Waterfall
The Margalla hills of Islamabad are home to the Bruti waterfall, which is well-known for its crystal-clear blue water. From Islamabad, the cascade is only 40 minutes away; the remaining distance requires a challenging but rewarding climb. Both visitors and residents may take in the panoramic charm of the waterfall and cool off in the water during the hot summer after ascending and hiking to the objective, making the trip exhilarating and adventurous. Picnics and fun in the sun are perfect activities for groups of friends and families over there.
9. Pir Chinasi
In Azad Kashmir's Muzaffarabad, one may find Pir Chinasi. The tourist destination, which is the topmost point, is an essential sight.
From the peak, you can observe Kashmir's beautiful landscapes. The top also provides stunning views of the Himalayan Alps, which are draped with snow. Given that it takes four hours to get there, you might opt to depart early in the morning. The best season to visit and arrange a trip to Pir Chinasi would be the winter in order to get the most out of the peak. There is snow there, and you can enjoy playing in it while admiring the magnificent mountain vistas. You can also gain experience climbing the peak while trekking through hiking pathways that lead you up the mountain.
10. Banjosa Lake
Banjosa Lake is a hidden treasure that you should not miss out on. It is situated in Rawalakot, Azad Kashmir, and is one of the famous tourist sites. You might want to take at least 4 hours out of your usual day-to-day activities and take a break on a journey to the great outdoors; ideally, you'd like to visit the lake between the months of April and October.
You won't believe your eyes when you see how beautiful the lake is. It's a prime location for sightseeing. You may fully appreciate the lake's elegance by taking a boat ride on it. The lake offers views of the Banjosa waterfall as well. Overall, it is a captivating location, and you will be in awe of its grandeur. There, visitors unwind by taking it easy while shooting pictures and enjoying the scenery. Perhaps you ought to visit there at least once.
When you want to enjoy a day filled with exploration and excitement, picking just one location is challenging. This is why we've made it simpler for you to choose and decide on a place to go on your one-day excursion. If you can't decide, you might as well pick each one separately and let your wanderlust run wild.
Hope you enjoy and have a memorable experience!
Comment (0)
Leave a comment cancel reply.
Your email address will not be published. Required fields are marked *
or sign in with
Select User Type
Enter the e-mail address associated with the account. We'll e-mail a link to reset your password.
USD $ USA dollar
EUR € European Euro
WhatsApp us
The Best Weekend Getaways From Islamabad, Pakistan

Pakistan's capital, Islamabad, is the gateway to the famed northern areas of Pakistan, where both locals and visitors like to unwind over the weekend.
View all trips.
Life in Islamabad is more sedate than the faster-paced cities of Lahore and Karachi. It is younger than its centuries-old counterparts, covers less area and has a relatively smaller population. Sometimes, the drudgery of everyday routine can sneak up on you. Luckily, when that happens, you can find yourself in a completely new setting in just a few hours, enjoying stunning views while enjoying a hot cup of chai.
Destinations Unlocked:
Looking for an expert's perspective.
CentralAmerica

Gorgeous Guatemala
1. guatemala.

Beachy Belize

Colonial Mexico
Back to map, southamerica.

Adventurous Ecuador

Ancient Peru

Seductive Southern Italy

Edinburgh And The Scottish Highlands By Train
2. scotland.

Complete Portugal By Train
3. portugal.

Soulful South Korea
1. south korea.

Thailand, Cambodia & Vietnam
2. thailand.

Secrets Of Sri Lanka By Train
3. sri lanka.

Epic Morocco

Ultimate Egypt

Immersive Kenya
Nathia gali.
The green mountain resort of Nathia Gali, approximately 2,410 metres above sea level, is a popular choice for a mini vacation. Plant life is abundant, so you will find meadows and plenty of pine, cedar, walnut, oak and maple trees. Those who want a more adventurous excursion can trek up the Mukshpuri (also Mukeshpuri) and Miranjani hills, which peak at 2,800 and 2,992 metres respectively.

How to get there: Nathia Gali is roughly a 2.5-hour drive from Islamabad. You can hire private transportation or hop on a Daewoo Express bus that runs every few hours from Rawalpindi (Islamabad's twin city) to Murree. Once in Murree, you will find plenty of public transport options to take you to Nathia Gali.
Become a Culture Tripper!
Sign up to our newsletter to save up to 800$ on our unique trips..
See privacy policy .
Where to stay: Frequent visitors opt for either Hotel Amore or Hotel Elites . The rooms, meals, and other features in these hotels are generally better rated than many other options available in the vicinity.

For years and years, Murree – a sanatorium for British troops in the mid-1800s and early 1900s – has been the go-to hill station for people from all over the country. Cooler temperatures in the summer and snowfall in the winter attract visitors all year round. While the novelty of the place has worn off considerably due to increasing commercialisation, Murree is still thronged by tourists as a transit station for longer journeys or a short stay in the quieter days of the year.
How to get there: Just like Nathia Gali, you can get to Murree by car or bus (preferably Daewoo Express ). You can choose from four routes; the quickest one is the Murree Expressway, via which you can be at your destination in under 1.5 hours.
Where to stay: Arcadian Blue Pines Resort, located just outside Murree, is a sensible choice for those who wish to avoid the busy roads and the noise of the town. A more luxurious option is Hotel One, and if you wish to have the Pearl Continental experience, PC Bhurban (close to Murree) is the place to stay.

For those looking to spend their weekend in a tranquil retreat that provides respite from the sweltering heat, Thandiani is a top pick. The hill station, located in the foothills of the Himalayas at about 2,750 metres above sea level, is the perfect getaway if you're willing to forego luxurious accommodation in favour of a calm environment and stunning surroundings.
How to get there: Visitors usually prefer to travel in their own car, or rent a private vehicle from Islamabad, for the 3.5-hour drive via the Hazara Expressway. The usual itinerary includes a lunch break in the city of Abbottabad before reaching Thandiani.
Where to stay: You can book your room at the Forest Rest House Thandiani, which is managed by the Galiyat Development Authority under the auspices of the Government of Khyber Pakhtunkhwa.

Thandiani is a hill station in the Galliyat area of Khyber Pakhtunkhwa in Pakistan. Thandiani is a popular tourist spot. Not many people are familiar with its historic significance. Thandiani in the local language means 'Äòvery cold'Äô and so it is! The mountain peaks were covered with clouds in beautiful symmetry, evoking a romantic atmosphere. Thandiani is located in the northeast of Abbottabad District and is about 37.5 kilometers from Abbottabad in the foothills of the Himalayas. The hills of Thandiani are about 2,750 metres (9,020 ft) above sea level. On this route you will see the Pir Panjal mountain range of Kashmir, the mountains of Kohistan and Kaghan and the snowy ranges of Swat and Chitral. It is 45 to 60 mins drive from Abbottabad. | © Shehzaad Maroof / Getty Images
Siri Paye Meadows
Lush green meadows at an elevation of 3,000 metres flanked by snow-capped mountain peaks, dotted with cattle under the watchful gaze of herdsmen, and adorned with a brilliant blue lake – this rustic wonder is called the Siri Paye Meadows. Because of the absence of a proper road leading up to it, this picturesque spot is relatively untouched. Adventure enthusiasts agree that in the summertime, the meadows offer a great camping experience.
How to get there: Travellers coming from Islamabad will need to brave the five-hour drive via the Hazara Expressway or the N-35 to Shogran, from where jeeps can be rented to complete the remaining six-kilometre journey up a rough track.
Where to stay: If camping is not your cup of tea, make your way down to Shogran to spend the night in more conventional lodgings. Visitors recommend Pine Park Shogran and the Arcadian Sprucewoods Resort for a comfortable stay.

Despite gradually becoming overwhelmed with tourists and traffic (much like Murree), Naran remains a popular choice for a weekend getaway, mainly because of the magnificent Lake Saif-ul-Malook, River Kunhar's delicious trout, rafting opportunities, camping by the riverside and hiking or trekking up different tracks. The town is situated in the Kaghan Valley and is around 2,400 metres above sea level.
How to get there: The same road that leads to Shogran from Islamabad continues onward to Naran. Although public transportation is available, travelling by private car is preferred so that you don't have to keep rushing from one public vehicle to another in order to eventually reach Naran.
Where to stay: Maisonette Hotels & Resorts offer high-end options in Naran, while Hotel Demanchi is more affordable. The PTDC Motel Naran is a government-owned accommodation consisting of standard rooms as well as private huts.

Neelum Valley, Azad Kashmir
To the north of Pakistan, at a distance of about 250 kilometres from Islamabad, lies Neelum Valley in Azad Kashmir. In the last few years, the valley has gained repute as another major option for a long-weekend vacation in the mountains, with the added attraction of the fast flowing River Neelum. The destination is especially appealing to those who genuinely wish to disconnect from the world, as there is little to no cellular network coverage there. Foreigners require a No-Objection Certificate (NOC) from the Pakistani government to visit Neelum Valley.
How to get there: From Murree, the first stop on the way to Neelum Valley is Muzaffarabad, which can be reached via the Murree-Kohala road. From there it's a 3.5-hour drive to the valley, for which private transport is highly recommended.
Where to stay: Neelum Valley has plenty of villages and towns to visit, depending on time availability and personal preferences. Keran Guest House is the best option to stay in the Keran village if you want to be by the river. Alternatively, the Kutton Jagran Resort has French cottages that were originally constructed for Europeans who worked on the Jagran Hydropower Project around two decades ago.
Looking for somewhere to stay in Islamabad? Read our guide to the best hotels in Islamabad , bookable with Culture Trip.
Volcanic Iceland Epic Trip
Meet our local insider.
HOW LONG HAVE YOU BEEN A GUIDE?
What do you love about your job, it's the personal contact, the personal experiences. i love meeting people from all over the world... i really like getting to know everyone and feeling like i'm traveling with a group of friends., what destination is on your travel bucket-list, i have so many places on my list, but i would really lobe to go to africa. i consider myself an "adventure girl" and africa feels like the ultimate adventure.
Every CULTURE TRIP Small-group adventure is led by a Local Insider just like Hanna.
See Our Culture Trips

KEEN TO EXPLORE THE WORLD?
Connect with like-minded people on our premium trips curated by local insiders and with care for the world
Since you are here, we would like to share our vision for the future of travel - and the direction Culture Trip is moving in.
Culture Trip launched in 2011 with a simple yet passionate mission: to inspire people to go beyond their boundaries and experience what makes a place, its people and its culture special and meaningful — and this is still in our DNA today. We are proud that, for more than a decade, millions like you have trusted our award-winning recommendations by people who deeply understand what makes certain places and communities so special.
Increasingly we believe the world needs more meaningful, real-life connections between curious travellers keen to explore the world in a more responsible way. That is why we have intensively curated a collection of premium small-group trips as an invitation to meet and connect with new, like-minded people for once-in-a-lifetime experiences in three categories: Culture Trips, Rail Trips and Private Trips. Our Trips are suitable for both solo travelers, couples and friends who want to explore the world together.
Culture Trips are deeply immersive 5 to 16 days itineraries, that combine authentic local experiences, exciting activities and 4-5* accommodation to look forward to at the end of each day. Our Rail Trips are our most planet-friendly itineraries that invite you to take the scenic route, relax whilst getting under the skin of a destination. Our Private Trips are fully tailored itineraries, curated by our Travel Experts specifically for you, your friends or your family.
We know that many of you worry about the environmental impact of travel and are looking for ways of expanding horizons in ways that do minimal harm - and may even bring benefits. We are committed to go as far as possible in curating our trips with care for the planet. That is why all of our trips are flightless in destination, fully carbon offset - and we have ambitious plans to be net zero in the very near future.

From the '70s to Now: How Pakistani Artists Are Challenging a Culture of Censorship

How Sikhs are Finding Their Place in the Land of Guru Nanak in Pakistan

See & Do
The best places to visit in pakistan.

Guides & Tips
The best places to go shopping in karachi, pakistan.

The Best Backpacking Spots in Pakistan

Places For a Unique Night Out in Karachi, Pakistan

The Most Beautiful Parks and Green Spaces in Karachi, Pakistan

Restaurants
The top pakistani restaurants in karachi.

10 Fascinating Facts About Pakistan

Must-Visit Attractions in Karachi, Pakistan

Things You Should Know About Pakistani Culture

13 Reasons Why You Should Visit Pakistan At Least Once
Black Friday Offers on Our Trips
Incredible savings.
Post ID: 1000172792
Sponsored? No
View Payload
Early Black Friday Deals: Book now Up to 50% OFF
Destinations
Pakistan tours & trips from islamabad.
Find your perfect adventure! We have 97 tours of Pakistan that start in Islamabad, Pakistan. The most popular month is July, and tour lengths range between 1 and 60 days.
97 Pakistan tour packages from Islamabad with 86 reviews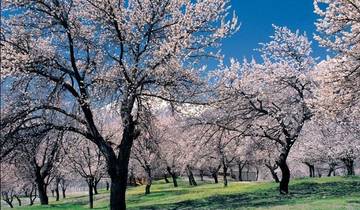 In-depth Cultural
Partially Guided
Personalized
Hunza Cherry Blossom Tour, Gilgit-Baltistan, Pakistan
""Memorable trip with Sultan and his company Crossroads Adventure I never thought..."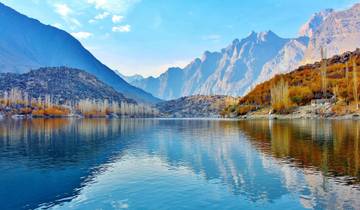 Active Adventure
Fully Guided
Tailor-Made Pakistan Cherry Blossom Holiday, Private Guide & Driver
Book With Flexibility This operator allows you to rebook your dates or tours with them for free, waiving change fees.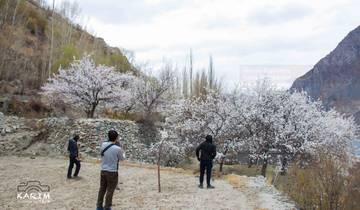 Hunza Valley Cherry Blossom Tour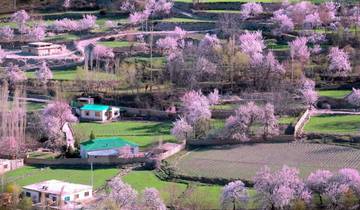 10 Days Hunza Valley Cherry Blossom Tour Pakistan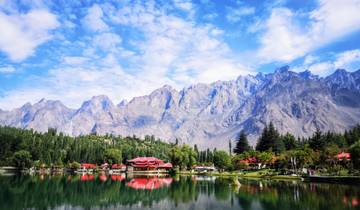 Skardu Valley Nature & Walking Tour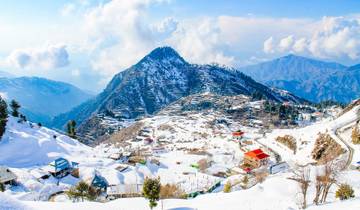 Customized Pakistan Highland Adventure, Private Guide & Driver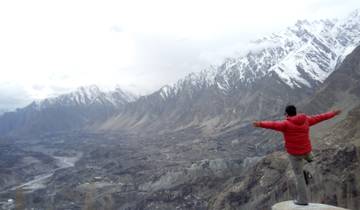 10 Days Hunza Gojal & Shimshal Valley Cherry Blossom Tour!
Black friday 2023 is coming.
Subscribe to our newsletter to get notified about the year's biggest deals at TourRadar
By submitting this form, I agree to the TourRadar T&Cs and Privacy policy .
You've subscribed! Stay tuned for our Black Friday deals.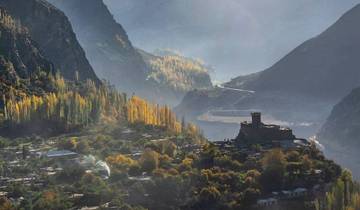 Explore Hunza Valley Pakistan 2023-24
"Great service by Exploria tours, they took care of everything from flights, accommodation,..."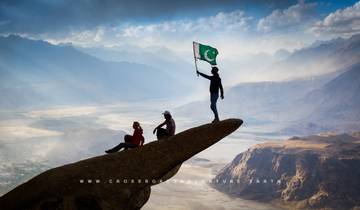 Skardu and Hunza Valley Tour
"Had fantastic time in Peshawar and Hunza with Sultan and Hassan. I highly recommend...."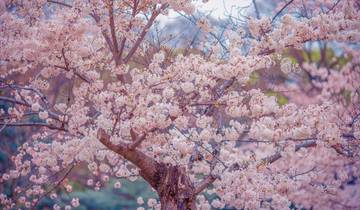 Cherry Blossom Hunza Pakistan 2024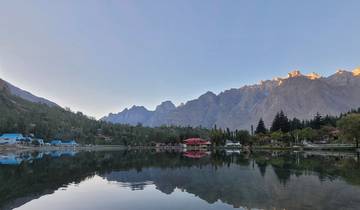 Trek Pakistan's Karakoram Mountains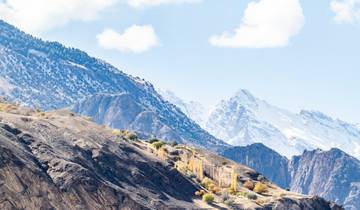 Luxury Honeymoon Retreat to Gilgit-Baltistan, Pakistan.
"Traveling has a remarkable power to change one's perspective, and is, without a doubt,..."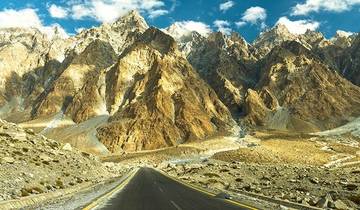 Karakorum Highlights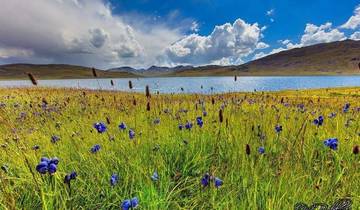 Rama & Fairy Meadows Tour, Gilgit-Baltistan, Pakistan
"I just finished a 12 day tour to Gilgit Baltistan, Pakistan with Crossroads Adventure...."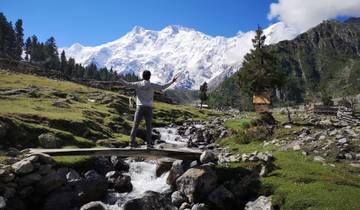 Nanga Parbat & Rakaposhi Base Camps, Pakistan Trekking Expedition - 12 Days
"Our travel agency is Crossroads Adventure, Sultan and Muhammad arrange an amzing..."
Pakistan Trips from Islamabad Reviews
""Memorable trip with Sultan and his company Crossroads Adventure I never thought..."
"Traveling has a remarkable power to change one's perspective, and is, without a doubt,..."
"If you're thinking about visiting Pakistan, I can highly recommend Sultan and Crossroads..."
Tours starting from Islamabad
Islamabad to Islamabad tours (80)
Explorer from Islamabad (38)
Family from Islamabad (28)
Active Adventure from Islamabad (27)
Hiking & Trekking from Islamabad (27)
In-depth Cultural from Islamabad (22)
Private from Islamabad (21)
International Versions
Deutsch: Pakistan Rundreisen ab I...
Nederlands: Pakistan Rondreizen d...
Day trip Destinations from Islamabad
Pakistan's capital, Islamabad, is the gateway to the famed northern areas of Pakistan, where both locals and visitors like to unwind over the weekend. Life in Islamabad is more sedate than the faster-paced cities of Lahore and Karachi.
Islamabad Is the capital city of Pakistan located within the federal Islamabad Capital Territory. With a population of two million, it is the 10th largest city of Pakistan, while the larger Islamabad-Rawalpindi metropolitan area is the third-largest in Pakistan, with a population exceeding five million. The city is the political seat of Pakistan and is administered by the Islamabad Metropolitan Corporation, supported by the Capital Development Authority (CDA).
Rohtas Fort
Rohtas Fort is located in the city of Jhelum and is a great architectural and artistic example of early Muslims. Sher Shah Suri built this glorified fort, which leaves an impressive historical memory for the rest of the Muslims. It depicts how complex and unique was the architecture of the Muslim. However, it was constructed to suppress the local tribes of the Potohar region.
Anyone can plan a day destination trip to Rohtas Fort. Exploring Rohtas fort will bring you an impression worth visiting. Once, the Mughal Emperor Jahangir had also said about the construction of the Rohtas fort that, "the strength of it cannot be imagined."
The foreigner tourists or local visitors can freely move in the premises of the Rohtas, as it is freely accessible and a great opportunity for the visitors who want to learn the legacies stories of Sher Shah Suri.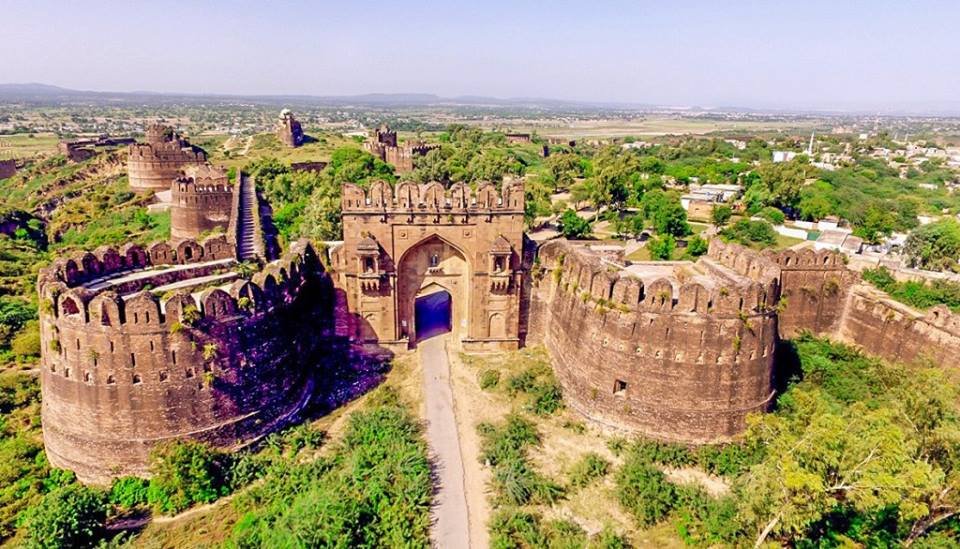 Taxila Museum
When it comes to a hub of Buddhism, then Taxila was a central place. It was famous for the art of sculpture, architecture, education, and buildings. It is 35-40 km away from Islamabad and a perfect destination to visit in a single day. Taxila Museum is considered to be one of the oldest museums in Pakistan. The items and articles at this museum are the masterpieces of the Gandhara civilization.
No one can deny the significance of the role of Taxila in implanting the roots of education. Taxila university has 10,500 students from all over the world. The subjects taught in this university include medicine, engineering, philosophy, politics, and many more. Any tourist with a love for historical knowledge can add this place in his favorite spot to visit. Taxila is a city with military and commercial importance.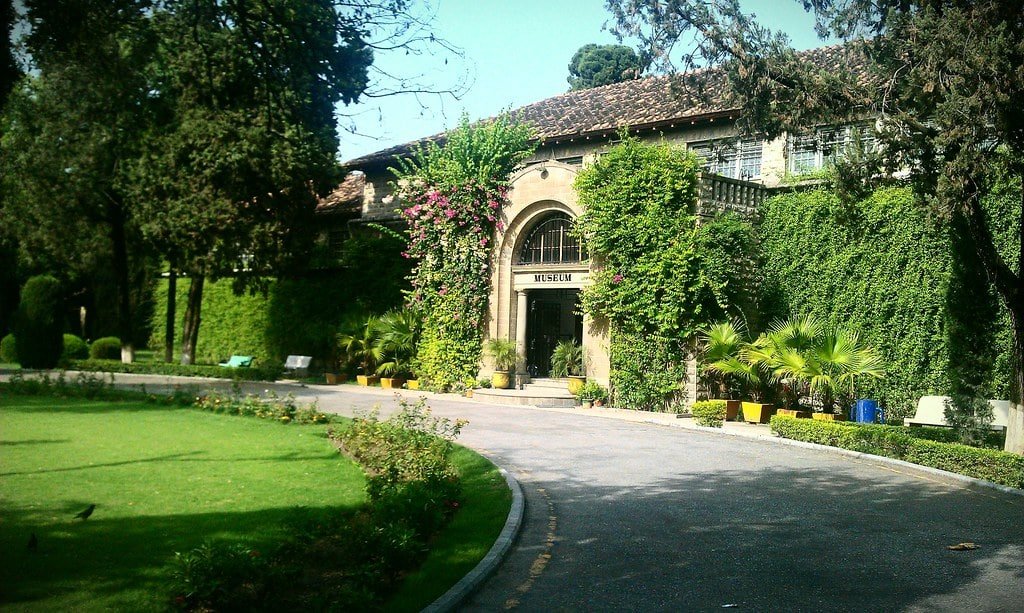 The Salt Range and Khewra Salt Mine
The Khewra salt mines are the second largest mines in the world, while the first largest salt mine is located in Canada. The salt mine is situated in the Jhelum city; it went along with the river Indus. It is one of the archaeological value sites to visit and a popular destination today. With a historical viewpoint, most of the fort (Rohtas fort is also located near it) are built in the 10th century AD.
It is one of the archaeological value sites to visit and a popular destination today. It is approximately 154 km away from twin cities. People traveling from Islamabad can avail motorway M2 to reach the fastest.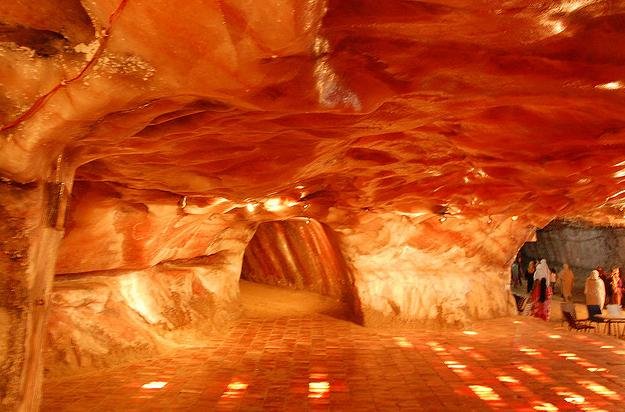 Khanpur Dam
Khanpur dam, which is 52 meters high, is just 20 km further ahead from the Taxila region. This dam was primarily built to store water for irrigation and other need of the people living around the Haripur or KPK areas. However, with the passage of time, the beautiful location attracts the visitors.
Read Also: Day tour to Khanpur Dam (Day away Activity)
Now, this place is considered to be a favorite natural recreational spot. Many sports and adventure activities are also attractive parts for the visitors as they can enjoy boating, fishing, camel ride, paragliding, cliff jumping, and many other related adventures. There is another spot, Mabali island (a few mins more drive from Khanpur dam), offers water and land adventure, lakeside camping, or a couple of days out at romantic huts.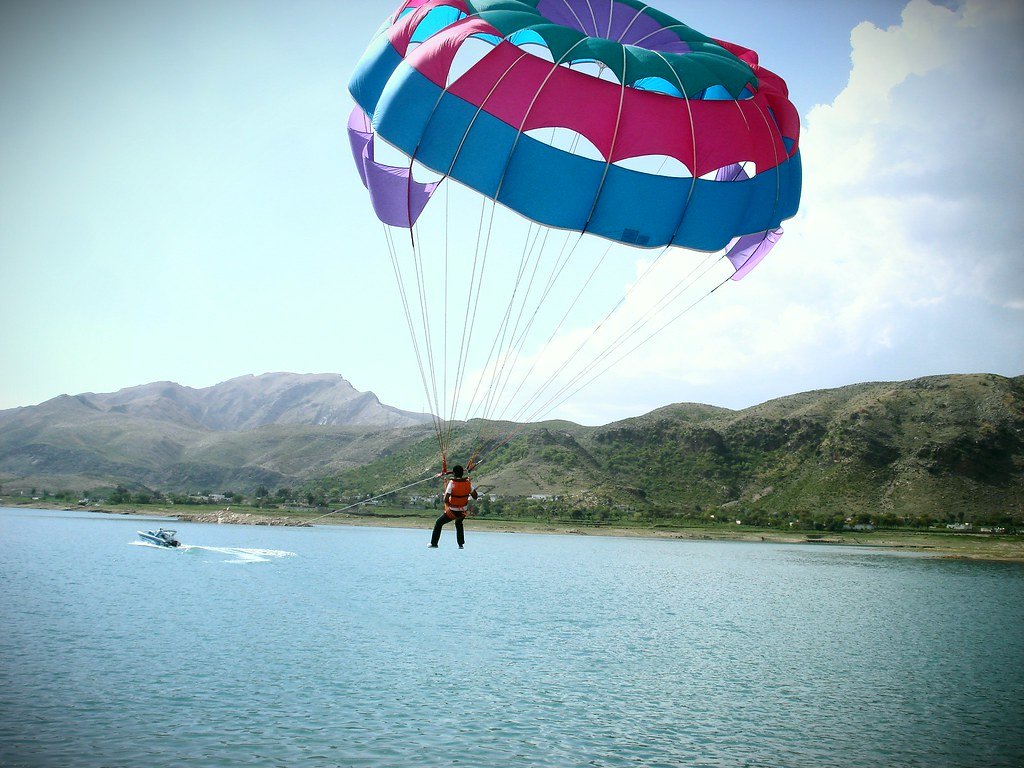 Mangla dam is located at a distance of 125 km from Islamabad, roughly 2.5-hour drive. Being so close to nature and largest earth-fill dams, and nearest to the historic site Rohtas and Ramkot fort. It is a beautiful day destination and also a highly secure and clear place to visit. It was constructed in the 1960s with the purpose of generating electricity, but this huge lake filled with deep and cold water attracts the tourist locally and the international level.
Read Also: Mirpur Mangla Dam Boating Service, Contact, Cost, Package, Ramkot Fort
Many attractive activities are at the Mangla dam like speed boats, fishing, water scooters, parasailing, etc. Mangla is located at a distance of 250 km from Lahore, roughly a 4-hour drive. One can opt for either the M2 Motorway or the GT Road. From Islamabad, the place can be reached in 2 hours.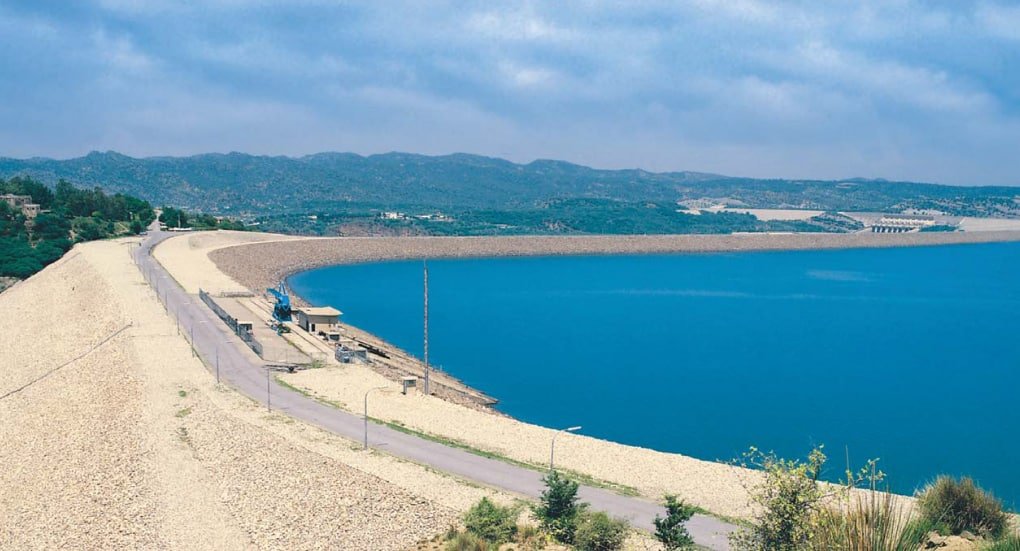 Murree is famous for its snowy days and attractive hills. It is one of the favorite tourists and most visited too. Being located at a few mins drive from twin city, it is high in the access of the people from Islamabad.
Tourists can visit major places like Mall road, Patriata, Ayubia, Bhurban, and Nathiya Gali. Exquisite sceneries of these places make Murree an excellent place for trekking, eating traditional cuisine, and enjoying pine and oak trees with lush green pastures.
Kallar Kahar Lake
Kallar Kahar is located at a distance of 135 from Islamabad. It is an ancient lake that attracts national and international tourists to come and enjoy pleasant weather. Tourists can also visit adjusted areas like Khewra salt mines, Soon valley, Ketas templates, Mangla dam, etc.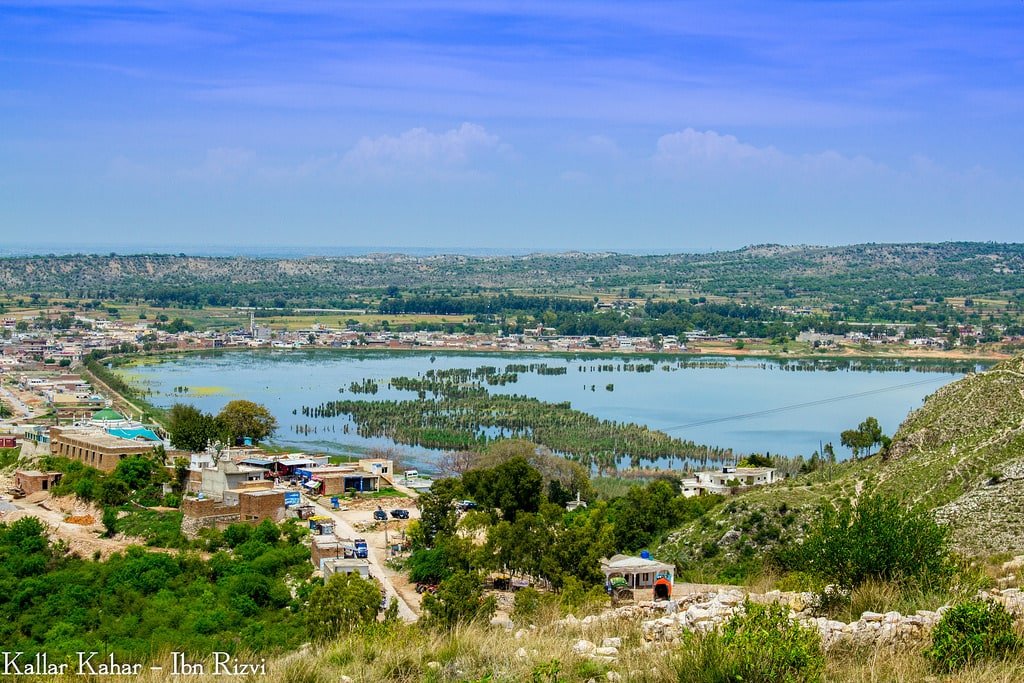 Lahore is the second-largest city of Pakistan and a center of culture and architecture. This is a perfect day destination to visit from Islamabad. The distance is about 378KM from Islamabad. Visitors can enjoy the glory Mughal garden, Badshahi mosque, Wagah border, and many commercial and shopping malls.
Read Also: Day trip destinations from Lahore
Share this post
One thought on " day trip destinations from islamabad ".
Hi Pls update khan pur dam is opened for boating and Paragliding?
Leave a Reply Cancel reply
Your email address will not be published. Required fields are marked *
Save my name, email, and website in this browser for the next time I comment.
Khanpur Dam: A Complete Guide for a Short Visit
by Umm e Swaiba
on December 28, 2021
One Comment
Are you looking for a complete guide for a short visit to Khanpur Dam? Worry not, because we will provide you with answers to all of your queries here. From location to recreational activities, we will explain everything to you. Khanpur Dam tour is among the best one-day trips from Islamabad that you can opt for. It is an impressive dam with clear blue water on the Taxila Haripur road.
The emerald water of the dam with the backdrop of Margalla hills is a sight worth visiting. The tourist spot is famous for water sports like boating and fishing. Many tourist companies and industries are investing in the place to increase tourist facilities. Juicy oranges surround the road to the dam on both sides.
Several tourists visit it daily to indulge in water activities. If you are an adventure lover, a day tour of Khanpur Dam must be on your wishlist. It is an amazing site where you can plan to go for a picnic with your friends and family. Without any further ado, let's discuss how to spend a fun-filled day at the water resort.
Table of Contents
Khanpur Dam
Image of Khanpur Dam from Google
Khanpur Dam was built in district Haripur of Khyber Pakhtunkhwa in Pakistan. It is present at a distance of 50 Km to the north of Islamabad. The project was built on the Haro River at the height of 167 feet. Haro river is a small water body that originates from the Indus River. The water reservoir has a storage capacity of 79,980 acre-feet.
The megaproject was constructed to provide clean drinking water to twin cities and irrigate land in the neighbouring region of district Haripur, Attock, and Rawalpindi. Two canals originate from the Dam, the Right Bank Canal (RBC) and the Left Bank Canal (LBC). The water discharge capacity of RBC is more than LBC.
So, only the Right Bank canal is to meet water requirements. The construction of the dam finished in 1984-1985. The Dam only benefits the provinces of Punjab and Khyber Pakhtunkhwa. In addition to providing irrigation benefits, it has become a favorite tourist spot in the country. It is among the few places to enjoy exciting water sport activities in Pakistan.
How to get to Khanpur Dam from Islamabad
Image of Khanpur Dam route from Google Maps
Khanpur dam location is at a distance of approximately 52 Km from Islamabad. You can travel to Khanpur dam through different routes. According to road maps, from Islamabad to Khanpur Dam via motorway takes around 1 hr and 37 mins.
You can also take a separate route that starts from the Islamabad motorway. From there, you can enter Tarnol and go all the way to Taxila and finally Khanpur. This route takes around 1 hr and 16 mins until you finally reach Khanpur Dam.
The road from Islamabad to Khanpur is in inadequately good condition. Orange trees on both sides of the road are a treat for the eyes. A short visit to historical places in Taxila can also be added to your tour. You can travel to the picnic spot in public transport, in a private vehicle, or with a tour group.
When to Visit Khanpur Dam
Photo of Khanpur Dam from Google
You can visit Khanpur dam both in the summer and winter seasons. The best time to visit Khanpur Dam in the summer is between June and October. The dam is open for recreational activities between 9 am to 5 pm in the evening.
To have a fun-filled experience of sports and boating, we recommend you to visit this resort in summer. But, avoid going there on extremely sunny days as there are many places to provide shade. You can sit under a hut or visit small resorts; the choice is yours.
Groups of friends and families crowd the area to kill the summer heat. The most visited picnic point in Khanpur dam is Khanpur Lake and Khanpur island. Nature and adventure lovers equally go there and enjoy numerous water activities.
Recreational Activities to Enjoy at Khanpur Dam
Image of Khanpur dam from Google
Khanpur dam offers the most exciting water activities in the vicinity near Islamabad. You can enjoy all sorts of recreational activities, particularly in summer. The activities include Paragliding, Snorkeling, Cliff diving, Jetski, Parasailing, and boating. You will pay different charges for different activities.
It might appear that you are paying an extra fee for individual sports. But, it is always more exciting to tag along with a group of friends. That way, you can opt for affordable water sports packages to indulge in more activities. The most famous sport that attracts many enthusiastic youngsters is Cliff diving. The height for cliff diving depends upon the water level.
In normal circumstances, the jumping height from the cliff is 10-15 feet. In case of a low water level, the height increases to an extra ten feet. It is one of the most challenging and amazing adventurous activities that you can enjoy. The exciting experience will definitely give you the right adrenaline rush that you need. You can try Zipline within a price range of Rs 5000, but this price is not fixed.
Best Picnic Point at Khanpur Dam
Photo of Khanpur Dam from Facebook
It is one of the best picnic points to visit on weekends, especially with your family. Besides amazing water sports in Khanpur lake, there is also a viewpoint and a small island. You can travel to this island via boats that are present at the shore in abundance.
A trip to such a picturesque spot is definitely incomplete without something delicious to eat. At Khanpur Dam, you can go fishing as well. The clear blue lake is a perfect view to enjoy delicious freshly cooked fish. You can sit in stylish huts and accompany your tea with samosa and pakoras. Take in scenic views of the Dam while enjoying warm drinks.
Many families also prefer to bring cooked food from home. That does bring in a traditional picnic experience that you try once in a while. Now you can also organize birthday parties for your dear friends and family members in Khanpur Dam. You can book a raft, a floating water platform, and food catering services to organize such unfilled activities.
Overnight stay at Khanpur Dam
Image of an Old Mosque from Facebook
Many visitors go to the dam for a short or one-day visit. However, you can plan a longer tour if a single is not enough to enjoy exciting activities. There are several private restaurants, student hostels, and resorts where you can stay. Many resorts also offer an unparalleled scenic view of the whole water reservoir that you can enjoy. You will find many hostels far away from the picnic spots with specific prices and facilities.
You can also explore Taxila city during your overnight stay of the Khanpur Dam tour. We highly recommend you to visit the famous Taxila museum where several interesting artifacts are on display. Several archeological sites in Taxila also attract history pundits from across the country. All-in-all, a longer stay will let you explore more tourist attractions in the neighboring region of Khanpur Dam.
Is Khanpur Dam open?
Khanpur Dam is open with no Covid-19 related restriction on water sport activities. You can visit the recreational site between 09:00 am in the morning to 5:00 pm in the evening.
Who built Khanpur Dam?
Kapur Dam was built on the instruction of erstwhile President Ayub Khan. A total of Rs 1352 million was invested in the construction process.
Where is Khanpur located?
It is a city of Pakistan present in the province of Punjab. More precisely, it is in the Bahawalpur division in district Rahim Yar Khan. It is among the largest cities in the country in terms of population.
When was Khanpur Dam made?
The construction of the Khanpur Dam finished in 1983. It took a total of 15 years to build this dam, with an expenditure of Rs 1385.1 million.
Where is KhanPur Dam located in Pakistan?
You can visit Khanpur Dam built on Haro River in Khanpur city of Khyber Pakhtunkhwa. The city is present at a distance of 50 Km from Islamabad.
Which dam in Pakistan has the largest storage capacity?
Tarbela Dam in Pakistan is the largest filled-type dam in Pakistan. The dam has a storage capacity of 11.1 MAF. Tarbela Dam is built on the Indus River at an elevation of 143 m from the riverbed and has a surface area of 250 square kilometers. The primary function of Tarbela Dam is irrigation of arid lands, production of Hydroelectric power, and preventing flooding.
How many dams are in Pakistan?
Approximately there are 150 dams present in Pakistan, and most of them are in Khyber Pakhtunkhwa and Punjab. They are built along the Indus River and its tributaries as the river flows towards the south and finally drops in the Arabian sea.
Is fishing allowed in Khanpur Dam?
You can go fishing at the water reservoir, as there is a special fishing point. You will find several boats on the lakeshore that you can hire. Get on one and visit different fishing spots in Khanpur Dam Lake.
To conclude
If you plan a day trip from Islamabad, a visit to Khanpur Dam must be on your wishlist. It is a quick escape from the busy life and gives you a nice breath of fresh air. What more can you ask for than amazing blue water views combined with delicious desi snacks. So, we recommend you visit the Khanpur Dam picnic point and share your experience in the comment section below.
Islamabad , Khyber Pakhtunkhwa , Taxila , water sports
Umm e Swaiba
1 thought on "khanpur dam: a complete guide for a short visit".
Very clear internet site, thankyou for this post.
Leave a Comment Cancel Reply
Your email address will not be published. Required fields are marked *
Save my name, email, and website in this browser for the next time I comment.
Recent Posts
Related posts.
Traveling to Pakistan; Do Natives Speak English?
Things To Do in Islamabad: A Complete Guide
Fairy Meadows: The Unexplored Beauty Of Pakistan
Follow Us On Social Media
Useful links.
Quick Links
Exploring Nearby Delights: One-Day Trips from Islamabad || One day trip places near islamabad
Introduction:.
One Day Trip Places Near Islamabad:
Islamabad , with its strategic location, serves as an ideal base for exploring the wonders that lie in its vicinity. Let's dive into the detailed descriptions of some of the most enticing places you can visit on a one day trip near Islamabad .
Khanpur Dam
Rawalpindi Bazaars
Daman-e-Koh
Rohtas Fort
Travel back in time to the 16th century by visiting Rohtas Fort, a UNESCO World Heritage Site located near Jhelum. Constructed by the legendary Afghan king Sher Shah Suri, this magnificent fortress showcases impressive architecture and defensive structures. Explore the fort's massive walls, gateways, and underground tunnels, and marvel at its historical significance.
Soan Valley
Lok Virsa Museum
Islamabad Zoo
FAQS -One Day Trip Places Near Islamabad
Q: What are the best one day trip places near Islamabad for nature lovers?
A: Nature lovers can explore the scenic beauty of Murree, Khanpur Dam, and the hiking trails of Daman-e-Koh.
Q: Are there any historical sites near Islamabad worth visiting?
A: Yes, Taxila and Rohtas Fort are must-visit destinations for history enthusiasts.
Q: Can you recommend any family-friendly places for a day trip near Islamabad?
A: Families can enjoy a day out at Ayub Park, Lake View Park, or visit Islamabad Zoo.
Q: Are there any adventurous activities near Islamabad?
A: Adventure seekers can indulge in trekking at Shakarparian, hiking at Margalla Hills, and boating at Khanpur Dam.
Q: Where can I experience the local culture near Islamabad?
A: Rawalpindi bazaars and Saidpur Village are excellent places to immerse yourself in the vibrant local culture.
Q: What is the best viewpoint near Islamabad?
A: Pir Sohawa offers a breathtaking view of the city and its surroundings.
Conclusion:
Embarking on a one day trip near Islamabad allows you to witness the incredible diversity and natural beauty that Pakistan has to offer. Whether you're seeking adventure, historical exploration, or a tranquil escape, the destinations near Islamabad have something for everyone. From the charming hill station of Murree to the ancient ruins of Taxila, each place promises a unique and memorable experience. So pack your bags, set out on a journey, and create unforgettable memories in the enchanting landscapes surrounding Islamabad.
Exploring Barah Valley: A Hidden Gem
Ultimate guide to the best one-day trip places near lahore, you may also like, explore the enchanting kumrat valley, discover the top birthday places in karachi, best restaurants in h block dha lahore, places to visit in lahore at night ||..., ultimate guide to the best one-day trip places..., places to visit in balochistan..
[…] Pakistan […]
Leave a Comment Cancel Reply
Save my name, email, and website in this browser for the next time I comment.
At Let's Explore With Us, we understand that travel is not just about the destination, but the journey as well. That's why we offer a range of resources to help you plan your trip, including destination guides, travel blogs, and travel tools.
PRIVACY POLICY
Privacy Policy
Terms & Conditions
©2022 Let's explore with us. All Right Reserved. 
Azad Kashmir
Balochistan
Gilgit Baltistan
Khyber Pakhtunkhwa
Travel Photography
Travel Vlogs
Travel Guides
Accommodation & Transport
Dos and Don'ts
Solo Female Travel
Travel Safety Tips
What to Wear
Traveling To Turkey from Pakistan
Life Saving Tips for A Winter Road Trip in Pakistan
Most Popular Places to Visit in Pakistan
Winter summit on K2 by Nepali Team
Submit a Guest Post
Request a Review
Invite to Your Event
Collaborate
Shop Inquiry
17 Places Around Islamabad That are Perfect for a Day Trip
Once you are done with the tourist places in Islamabad, it is a good idea to move to the places which are close to the city. The residents of the capital city can take a day trip or less to the following places, which without any doubt are worth seeing.
1. Murree Hills
The queen of Hills (Malka-i-Kohsar), Murree is hardly 50 Km from the federal capital of Pakistan. One can easily cover this distance in around an hour's time and enjoy the cold breeze during summers and snow during winters. Besides Murree, one can also visit Nathia Gali, Ayubia, Khanspur, Bhurban, Patriata etc. A detailed account of these areas is given separately on this website.
The second most visited destination in the vicinity of Islamabad is Taxila. The house of Gandhara Civilization is located only 30 KM on the North-West of Islamabad and it takes around 40 to 45 minutes to reach there. The best time to visit Taxila is winters or even March / April and October / November because one has to move a lot under sun in order to see archeological remains. In 1980, Taxila was declared a UNESCO World Heritage Site and in 2006 it was ranked as the top tourist destination in Pakistan by 'The Guardian' newspaper. A visit to Islamabad is actually incomplete without visiting Taxila. Details about Taxila are also given separately on this website.
3. Khanpur Dam
Just 20 KM further ahead from Taxila towards Haripur is located, Khanpur Dam. The dam is built on the Khanpur Lake, which originates from the water of Haro River. The dam, which is 51 meters high and can store approximately 110,000-acre feet of water, was primarily built to provide water for consumption and irrigations to different areas in the Punjab and Khyber-Pakhtunkhwa. However, the beautiful location of the dam provides the tourists with a natural recreational spot. The dam located with the exquisite Margalla hills on one side and beautiful blue waters on the other, catches the attraction of the visitors. This is one of the few areas in Pakistan where water sports facilities are available. Camel ride, boating, fishing and other water-related adventures are the most common activities of the tourists. Private companies have invested by providing cliff jumping and diving lessons.
This dam/lake has been an active tourist area and many families visit the place for a picnic. It is recommended that one should avoid visiting this area during hot days because there is hardly any shade. Besides, one cannot even enjoy eating fried fish during the summers. The fish restaurant, though do not provide a very hygienic environment, yet are worth trying. During the winter season, one can also enjoy the famous 'Khanpur Malta.' On the way there are many orange farms. People often purchase trees and thus kids could climb the trees and take oranges directly from the tree.
Those, who have some connections with the government sector, can also arrange for the beautiful guest house, situated on the top of the hill. It is place where one can even spend a couple of nights
4. Mughal Gardens
Mughal Gardens, constructed during the days of Akbar, are located in the city of Wah, which is less than an hour's drive from Islamabad. Akbar employed Ahmed Mehmar Lahori for the structural and architectural design of these gardens. These gardens are beautifully designed and have also been the foundation for many major architectural structures because of its clever and innovative design. The Department of Archeology has taken responsibility for the restoration of the main areas of the gardens. A team of researchers, in 2006, found evidence of the modern water system at the foundation of these gardens. A person travelling on the Grand Trunk Road from Peshawar to Islamabad or one visiting Taxila and Khanpur Dam can halt for a while to see the historical gardens.
5. Gurdwara Panja Sahib
Gurdwara Panja Sahib, situated at Hasan Abdal around 50 KM from Islamabad, is one of the most sacred worship places for the Sikh community. The significance of the place is because of the presence of a rock believed to have the handprint of Guru Nanak imprinted on it. Twice a year, Sikhs visit this Gurdwara from all over the world. The Government of Pakistan can provide further facilities and develop the Gurdwara in a center of religious tourism. Even otherwise, the building of the Gurdwara is beautiful and is worth visiting. However, the compound is not open for the common people.
6. Ayub National Park
Ayub National Park or Ayub Park is historically known as 'Topi Rakh'. It is located some 4 KM from Rawalpindi zero point and thus is not more than half an hour's drive for the residents of Islamabad. This park is the largest national park of Pakistan and covers an area of about 2300 acres. Ayub Park is a very popular picnic point. A lot of attractions for both kids and adults are provided in the park
The park hosts Jungle Kingdom – an amusement park for kids with a rare collection of beautiful animals and birds, kept in open air areas. These areas are landscaped to the preferences of the species including lions, zebras, peacocks, swans and turkeys etc. There are a lot of very interesting rides for the kids and the grown-ups in the Jungle Kingdom. Besides this, Ayub Park also housed large gardens, a running lake with boating facility, an open-air theatre and a garden restaurant. The park is also indigenous for rare botany and marine life. There is an aquarium which is home to various rare fish and other marine life. The lake found in the park has water lilies and other various beautiful water plants. The park also includes a carving of all Pakistan's major leaders and heroes. It is a replica of Mount Rushmore, South Dakota in the United States.
7. Khewra Salt Mines
The world's second-largest Salt Mines are located in Khewra near Pind Dadan Khan. Though it is about 200 KM from Islamabad, yet the fast-moving motorway has reduced the distance to about two and a half hour. From the Lilla interchange on the Islamabad-Lahore motorway, a 30 KM metaled road leads to the oldest salt mines in Pakistan. Off late Pakistan Railways has also started tourist trains to Khewra from both Lahore and Rawalpindi.
The presence of salt in the region was felt for the first time by Alexander's troops in about 320 BC. However, the real mines were discovered by Dr. H Warth, a mining engineer appointed by the British Rule, by developing an access tunnel to the ground level in 1872.
To enter the mines one has to go in a huge tunnel for which a train facility is also provided. Once inside the mine, one can feel salt all around him. Besides huge walls of salt, one can also see several ponds of salted water. However, the most attractive thing for tourists is the models of different places relevant to Pakistan and Islam, carved out by artists using salt. Sheesh Mahal, Minar-i-Pakistan and Mosque are a case in point. The mines are one the most important things to be seen in Pakistan.
8. Kallar Kahar
Kallar Kahar is a tourist resort located at 140 KM from Islamabad right on the Islamabad – Lahore Motorway. This beautiful place is known for its natural gardens, peacocks and a fresh water lake. Takht-e-Barbi, a flat stage of stone, built by Mughal Empror Babar to address his army enhanced the importance of the resort. Babar admired the place where he halted on his way from Kabul to Delhi. He also planted a garden, Bagh-e-Safa, which still exists. There are also rides for kids on the bank of the lake. TDCP motel provides lunch and snacks. One can stopover for a break during a journey from Islamabad to Lahore or vise-versa. A visitor to Khewra can also stop at the resort.
9. Katas Raj
Katas Raj, a temple situated in Katas village near Chakwal district, is a place of great religious importance for Hindu Dharam. This temple is as old as the days of Mahabharata and is dedicated to Lord Shiva. The smaller temples, built in pairs around the larger central temple, were built around 900 years or so ago. Hindus believe that bathing in the pond, at the foothill of the temple leads to the forgiveness of sins and helps attain salvation. The temple, however, is in a very bad shape and can only attract photographers who can capture the semi-ruined temples on the mount. Renovation of the temple, and facilitation of Hindu pilgrims could enhance religious tourism and helps Pakistan to earn foreign exchange.
10. Rohtas Fort
Rohtas fort, famous for its unique and beautiful architectural structure, is located near Jehlum, about 110 KM from Islamabad. This fort was built by Sher Shah Suri to protect the northern frontiers of his empire. The strong fortifications are built to withstand enemy attack and natural calamities. This fort is surrounded by massive walls which extend for more than 4 KM – these walls have gateways and bastions to attack on the enemy. Though the fort is not well maintained and a proper village is housed inside the walls of the fort, yet archeological remains provide temptation for the lovers of history and photography. The fortification wall, gates, Shahi mosque, Baolis and Rani Mahal are the major tourist attractions.
11. Mangla Dam
Mangla dam is located in Mirpur district of Azad Kashmir and is around 140 KM from Islamabad. It takes less than two hours to cover the distance. It is one of the two biggest dams in Pakistan. It was constructed in 1960s and still provides electricity to many areas of the country. The huge lake filled with deep blue water looks attractive to the eyes. However, due to major military establishment in the city many areas are restricted for the common public. Yet, in order to facilitate tourism, one side of the lake has been developed into a recreation area where facilities like boating, fishing and other water sports have been provided. The major attractions of the tourists are speed boats and water scooters. Besides this Mangla is also site of the historical Mangla Fort. Though a portion of the fort has been demolished during the construction of the dam, yet some of its portions are still accessible for the tourists. A person visiting Rohtas Fort can detour for half an hour and can also see Mangla Dam.
12. Shinkiyari
Some 160 KM from Islamabad on the Karakoram Highway lies an eye-catching picnic spot named Shinkiyari. Though, because of heavy traffic on the way, mainly between Abbottabad and Mansehra, it sometimes takes even four hours to cover the distance between Islamabad and Shinkiyari. Yet, because of the entertainment that Shinkiyari provides, a huge number of people, especially student trips, travel the distance from Islamabad and plan picnics there. The main attraction is the Siran river with the water of not more than two to three feet and provides an opportunity to play in the water even without knowing swimming. Crossing the hanging wooden bridge is another temptation of the tourists. Tourists also enjoy the cultivation of vegetable grains, sugarcane, tobacco leaves, rice and at the top of it tea in the sloppy fields around the location. One can further travel half an hour up hill to reach a relatively cold, hill spot covered with trees and water at Dadar.
Kund is a unique place where two rivers – River Indus and River Kabul meet. This junction can be seen from the main GT Road almost on the border between the Punjab and Khyber Pakhtunkhwa, i.e. the Attock Bridge. However, this place at a distance of about 120 KM from Islamabad can best be reached by using Islamabad – Peshawar Motorway. One needs to get off from the motorway at Swabi exit and then take Swabi-Jahangiria road to reach the destination. Previously, the tourist could only see the meeting of the two colours water from the road but now the place has been turned into a major recreational area. People from the surrounding areas such as Islamabad, Attock, Mardan, etc. visit the place for a picnic and spend the entire day there. An amusement park, which hosts many activities for the tourists including boating, fishing, rides for kids, areas for playing sports and dining, adds importance to this scenic location. Eating fresh fried fish on the bank of the river is an old tradition of the tourists visiting the area.
14. Attock Fort
Attock Fort is another important historical monument located on the back of the river Indus at the border town between the Punjab and Khyber Pakhtunkhwa. There are contradicting versions about the construction of the fort. According to one school of thought it was built by the Mughal emperor Akbar while the others consider Nadir Shah as the one who constructed it. However, this is for sure that the fort featured a prominent role during Sikh – Afghan wars. The beautiful red brick construction and the scenic location of the fort, make it look beautiful. Off late the fort is under the military control and thus prohibited for the tourists. Yet, it is advisable for those who visit Kund or are travelling from Islamabad to Peshawar by GT Road to enjoy at least the distant view of this attractive historical monument.
15. Tarbela Dam
World's largest earth-filled dam, Tarbela Dam is located in Khyber Pakhtunkhwa, 130 KM from Islamabad. However, because of the motorway, it takes less than two hours to cover the distance. The dam forms the Tarbela reservoir with a surface area of approximately 250-square KM. The dam was completed in 1974 and was designed to store water for irrigation, flood control, and the generation of hydroelectric power. It provides for a beautiful scenic location. Recently, the Government of Pakistan has decided to develop recreational and theme parks to promote tourism on this spot of natural beauty. It is planned to construct water sports points, restaurants, and water jetty.
16. Chattar Park
18 KM from Islamabad on the way to Murree lies Chattar park. In the old days Chattar was known only for the loquat gardens and water stream. However, now an amusement park has been constructed and many families with children travel less than half an hour in the evening to enjoy the rides. There are also some eating places and some stalls of handicrafts and other items attracting mainly women. 6 KM from Chattar, on the same Islamabad – Murree road is another amusement park at Salgiran.
17. Lohi Bher Wild Life Park
Located just off the main Islamabad highway, some 15 KM from zero points is the Lohi Bher Wild Life Park. Though the park is not of international standards, yet the main attraction is the Lion House. In a huge compound with a natural jungle environment more than four lions are kept. One can drive in the area and see the lions in a pure safari atmosphere. Besides lions there are many other animals and birds mainly kept in a natural settings.
One Response
You missed a very beautiful place near Islamabad named Shahdara Valley. It is most visiting traveler destination.
Leave a Reply Cancel Reply
Your email address will not be published.
Save my name, email, and website in this browser for the next time I comment.
Subscribe to receive Free Event Invitations & Coupons!
Pin It on Pinterest
One day in Islamabad itinerary – Top things to do in Islamabad, Pakistan
Islamabad is a green, spacious and surprisingly pleasant city nestled in the Margalla Hills, the foothills of the western Himalayas. The new purpose-built capital superseded Karachi in the 1960s and boasts wide tree-lined streets and postmodern architecture. Islamabad is not, though, on the cusp of being revealed as some under-the-radar traveler hangout!
GUEST POST BY SARAH CRAKE BLOG: Peacock Eye Images
The country has almost zero tourism and currently no real ability to build any, given the convoluted process for tourist visas and worldwide assumptions regarding safety. But if you do manage to organise a trip to Pakistan, despite negative perceptions, Islamabad is generally calm and peaceful, and if you like places with no tourists, it's undeniably authentic .
One day in Islamabad itinerary
Follow this guide and make the most of your trip even if you're short on time. These are the top sights and things to do during your one day in Islamabad.
Visit the Pakistan Monument
First stop is a visit to the Pakistan Monument on the edge of Shakarparian National Park , an interesting piece of architecture dedicated to national unity and designed to resemble a lotus flower. The petals represent the five states of Pakistan and the central black triangle represents Islamabad as the capital. Outside the monument, there are stalls selling snacks, candyfloss and even camel rides. There are also some strange clowns wandering around! It's a good people watching spot, especially in the evening.
Discover Rawalpindi
Rawalpindi is Islamabad's older twin city. Despite being only 20km down the Kashmiri Highway, if traffic is bad, it can take over an hour to reach from Islamabad's Blue Area. Famous for its historical bazaars , there is also evidence of some ancient Buddhist settlements here. Rawalpindi has some beautiful old wooden buildings: those from the Sikh era have distinctive Indian looking cupolas and latticed windows. Rawalpindi's streets are narrow and crowded, with stalls selling everything from copper kitchenware and decorated furniture to henna, rose petals, pomegranates, rugs and Kashmiri textiles.
Somewhere in the middle of Rajah Bazaar (you'll need a guide) is an amazing mosque ( Jamia Masjid ) with a beautiful patterned archway. Stop by the entrance as it's great for photographs.
Visit a truck painting workshop
Another highlight is a visit to a truck painting workshop – there are lots around the city limits.
Pakistan's psychedelic trucks are one of the country's most iconic sights and a big attraction for western travelers. Each truck is lovingly and carefully decorated with hand cut fluorescent stickers, painted murals, huge tassels and reflectors.
The driver's cab is built tall like an enormous turban, which, although ruins its streamlining and makes it less fuel-efficient, it is intended to bring much-needed good luck to the driver to cope with long grueling journeys.
Explore Saidpur
Heading out of Islamabad is a restored traditional village called Saidpur in the foothills of the Margalla Mountains. Stop by the small black and white vintage photo exhibition which shows the construction of Islamabad. Then head up through the village to walking trails, which lead to a lookout with a bird's eye view over the city.
Visit the Shah Faisal Mosque
To the right is the magnificent landmark Shah Faisal Mosque . Make sure you visit the mosque in person to appreciate the unique architecture – it's particularly captivating at sunset against the backdrop of the dusky mountains.
The minarets emulate space rockets and the roof is designed to look like a Bedouin desert tent in honor of the donor, King Faisal of Saudi Arabia, who gave (in today's money) USD 120 million for its construction. The mosque is one of the largest in the world and can accommodate 15,000 people.
Shah Faisal Mosque is on the other side of the Blue Area, where you'll find most hotels, malls and restaurants and more than likely where you'll stay if you're in Islamabad. Going out for an evening meal is a big thing and so places get very busy. Most restaurants have western international menus, so ask around for recommendations for Pakistani food – there are also Afghan, Persian and Central Asian restaurants too, as well as lots of modern patisseries and cafes.
Where to stay in Islamabad?
This can be tricky, because not all hotels can have foreigners as guests . Check on the official tourism website http://www.tourism.gov.pk/
Hotel Margala
M-2 islamabad near convention centre, 44000 Islamabad
Hotel Margala is a casual mid-range business hotel with spacious rooms and super king beds. There's a good breakfast buffet. You'll definitely need a car as it's out by Rawal Lake, just off the M2.
BOOK A ROOM HERE
Hotel One Super
Main Aga Khan Road House # 36F-6/4, F-6 Sector
Hotel One in Pakistan is a reliable business chain of hotels offering more affordable accommodation than its sister hotel the Pearl Continental. Definitely recommended.
Islamabad Marriott Hotel
Aga Khan Road, Shalimar 5, Pakistan , 46000 Islamabad
The Marriott is always a good base in a capital city, with reliable standards, as is Best Western.
Extra tips for visiting Islamabad
Unless you have a Pakistani sponsor, which in my case was my Pakistani tour company (based in Gilgit), I'm not sure getting a Tourist Visa is that easy for the first time independent travellers. My agent and I created an itinerary and he organised the hotels/driver. He also provided documentation for the visa application process. There aren't many hostels or cheap hotels available, and in any case all hotels need to be booked in advance and booking confirmations (not reservations) presented to the Visa office run by Gerry's .
I would highly recommend my tour operator Active Tours . Mr Karim is super-professional, gives great advice and is honest and reliable.
PIN FOR LATER!
If you have any other propositions for this One day in Islamabad Itinerary feel free to share it in the comments below!
Make sure you have everything you need
What to pack for your next trip.
Make your next trip as simple and as enjoyable as possible by packing smart. It's amazing how much stress top travel items can save you, so choose carefully. Things like lightweight travel backpacks, for example, are ideal for short trips and allow you to move around with ease, and a passport holder will make sure you keep your documents safe at all times. Check our travel checklist guide for 2021 to make sure you haven't missed anything, and travel to your next destination in style and with maximum comfort.
Related posts:
Sarah Crake
Sarah Crake is based in the UK and has worked in publishing, PR, and higher education. She is an experienced solo traveler and passionate about all things Asian and Middle Eastern. Sarah has spent extended periods in Asia, including two years in Sri Lanka. She loves traveling with a camera and is particularly inspired by vivid colors in photography, as well as art, culture and eastern religions.
While your article provides some good insight to foreigners travelling to Pakistan and all that they can do in Islamabad, I strongly disagree with your opening statement. Pakistan does not have 'almost zero tourism and currently no real ability to build any'. The number of inbound tourists has steadily increased over the past few years, and over 3 million people have already visited this year (and that is before the skiing resorts have opened up for the season which brings tens of thousands of people each year). Sure, the world perceives Pakistan as this ridiculously dangerous place to visit, but I am yet to meet a foreign traveller here whose opinion didn't change after visiting the country (a few rare cases aside, they happen everywhere, all over the world, even UK, USA, Australia, or other 'developed' countries).
As far as development goes, the private and government sector are both working towards improving the state of affairs, with better facilities, infrastructure, and protocols in place. There is a very real ability to build a great deal and I assure you that we are doing more than you can imagine. Also, the visa requires a letter of invitation and any government registered travel agency (there are thousands of them) can provide you with one.
One more thing, it is always in poor taste when your recommendation for travelling to another country begins by dissing it.
Thank you very much for your comment and your insight! This was a guest post and author probably put into words her own impression.
Locations arent reflecting the city properly I live in Finland and visit Islamabad sometimes but these are certainly not the places I ever visit.
My recommendations for a day would be:
– Peer Sohawa & Daman e Qoh – Faisal Mosque – Monument – Pak China Friendship Center or Art and Craft Village ShakarParian – Local Markets and Malls Furthermore – Trip to Murree Hills
Thanks Faheem for your comment and suggestions! Everyone experiences traveling in different way and this post is reflection of just one person 🙂
nice post.. nice information about islamabad. Thanks admin
These are some of the best things to do in Islamabad. Apart from this park, there are some other parks in the capital as well that are equally well such as:
Shakarparian Park. Japanese Children's Park. Fatima Jinnah Park.
Leave a Reply Cancel reply
Your email address will not be published. Required fields are marked *
Save my name, email, and website in this browser for the next time I comment.
Notify me of follow-up comments by email.
Notify me of new posts by email.
Tours from Islamabad
1. 4-day tour to a mountain resort town & beautiful islamabad city sightseeing, view details / book online, 2. 7-day tour to explore gilgit-baltistan – little pakistan switzerland (start in islamabad), 3. 13-day worlds highest shandur polo festival and trekking through majestic peaks of pakistan's north, 4. 16-day adventure north pakistan exploration with short daily treks and hikes, 5. 16-day tour discovery of peshawar, chitral valley and colorful kalash culture, 6. 17-day kalash summer festival and northern pakistan adventure from islamabad, 7. essential pakistan: three weeks in south-asia's most beautiful country (june – mid october), 8. islamabad to the coast: two week travel in pakistan, 9. world heritage sites in northern pakistan: 12 days, 10. 6-day horse riding safari in the spectacular hunza valley, born in the frontier.
Islamabad (and Serena Business and Tours & Expedition Bookings) : +92 308 8890035 Hunza (and Aga Khan Business and Study & Restoration Projects) : +92 346 9067113 Karachi (Events Conferences, Boat and Coastal Tourism and Pakistan-Iran Tours) : +923373180438 International Reservations (and Inbuond Tour Bookings): +14843207742 Tours To Pakistan Head Booking Office and Dispatch for Tours | Tech Project Deployments and Field Research Unit : Islamabad Serena Hotel, ISB PK
Snow Leopard tracking in Pakistan: Khunjerab National Park (October to Mid May)
Snow Leopard tracking in Pakistan: Boibar Valley and Shahkatar Valley (Mid May to October)
Brown Bear tracking in Pakistan: Deosai National Park (May to October)
Birding Tour in Deosai Plains and Skardu-region
Customize or Special Interest or Species-Specific Wildlife Tours
Journey to the Silk Road: 8-Day Islamabad to Kashgar Adventure
Highlights of Hunza Valley: 10-Day Cherry Blossom Experience
A Journey of Diversity and Culture: 12-Day Multi Day Tour from Kashgar to Islamabad
Crossing Borders and Cultures: 13-Day Multi Day Tour from Kashgar to Islamabad
Discovering the Beauty of Karakoram: 14-Day Multi Day Tour from Islamabad to Kashgar
Journey through the Karakoram: 16-Day Adventure from Kashgar to Islamabad
Travel through Northern Pakistan: Gilgit – Baltistan
Trekking in Pakistan's Nagar – Hopper Valley with climbing training on Miar Glacier and Kor peak
Mountaineer and ice climbing training course in Pakistan's upper Hunza on the Passu Glacier
Climbing course in Pakistan: Rakaposhi base camp, Diran Peak Base camp and Minapin Glacier
Rakaposhi and Rash Lake: 3 week camping and hiking trip in Northern Pakistan
Camping and hiking trip in the mountains of Pakistan's Hoppar Valley and Rash Peak climbing
Mountain trekking in Shimshal Valley with climbing of the Minglik Sar
Mountain trek to Hispar La from Skardu
K2 Base Camp Trek: mountain hiking adventure in the north of Pakistan
K2 Base Camp and Gondogoro La mountain trekking in Pakistan
1 week trekking in northern Pakistan: Fairy Meadows and Nanga Parbat Base camp
Batura Glacier on the back of a yak: back to the roots in Northern Pakistan
Shimshal Pamir trekking on the back of a yak in Northern Pakistan
Trout fishing trip with camping and horseback riding in Gilgit-Baltistan, north of Pakistan
Horseback riding safari in Northern Pakistan with camping: Shandur Pass
Horseback riding safari in Northern Pakistan with camping: Hindu Kush Valley
Horseback riding safari in Northern Pakistan with camping: Yarkhun Valley
Horseback riding safari in Northern Pakistan with camping: Kaghan Valley
Horseback riding safari in Northern Pakistan with camping: Fairy Meadow and Nanga Parbat Base Camp
Glamping in Deosai National park in Northern Pakistan
Glamping in Katpana Desert, Skardu in Northern Pakistan
Gemstone tour in Pakistan: Chumar Bakhoor aquamarine mines
Gemstone tour in Pakistan: Hunza ruby mines
Gemstone tour in Pakistan: Swat emerald mines and pink topaz mine in Katlang-Mardan
Gemstone tour in the north of Pakistan
Mountain bike tours in Northern Pakistan
Unveil the Beauty of Hunza Valley: 10-Day Horse Riding Treks and Cultural Encounters
Murree Trip and Islamabad City Tour
Gilgit-Baltistan in 7 Days
Shandur Polo Festival with Trekking
Active Adventure in Pakistan Mountains
Peshawar, Chitral, Northern Pakistan
Kalash Summer Festival and Pakistan North Tour
Essential Pakistan: three weeks in South-Asia's most beautiful country
Islamabad to the coast: two week travel in Pakistan
World Heritage Sites in northern Pakistan: 12 days
Discover the Untamed Beauty of Pakistan: 6-Day Horse Riding Expedition in the Spectacular Hunza Valley
The Historic City Tour
Northern Pakistan Tour
Pakistan North Tour – Kaghan, Fairy Meadows, Gilgit
Southern Punjab Essential Tour
Best of Lahore and Islamabad
Southern Punjab, Lahore and Islamabad: extensive cultural and historical exploration
One week cultural and historical tour in Oriental Pakistan
Cultural, historical and natural highlights of Pakistan: 18 day tour
Historical and UNESCO Sites
Discover the alien landscapes of Pakistan's Hingol National Park
Pakistan: overnight trip Hingol National Park
Three-day wild adventure in Kirthar National Park: eco-tourism in Pakistan
Eight days Eco Camping tour in Balochistan's rugged desserts and mountains
History in the heart of Sindh: 4 days in Pakistan
Discovering Pre-Islamic Pakistan: three week cultural and historical private tour
Visa Service/ Visa Invitation
Islamabad Airport Transfer
Islamabad Rent a Car
Karachi Airport Transfer
Karachi Rent a Car
Lahore Airport Transfer
Lahore Rent a Car
Private Security in Pakistan
Pakistan Private Security Company – Tours to Pakistan Security Services
Science and Study and Restoration Research

All Holidays
Cultural Tours
Family Holidays
Hiking Adventures
Luxury Tours
Trekking Holidays
Weekend Retreats
Pakistan Visa Help
Covid-19 Guidelines
Hunza Valley
K2 Base Camp Trek
Kalash Festival
Nanga Parbat Trek
Lahore Tour
Islamabad Tour
Peshawar Tour
Karachi Tour
Holiday Itineraries
Group Tours
Tour Calender
All Fixed Departures
K2 & Gondogoro La
Four 8,000m Base Camps
Five 8,000m Base Camps
Gondogoro La Circuit
Five Base Camps
Four Base Camps
Snow Lake Trek
Nanga Parbat Circular
Shimshal Pass Trek
Batura Glacier Trek
Rakaposhi Trek
Patundas Hunza Trek
Rush Lake Trek
Gondogoro Peak (5,748m)
Khosar Gang Peak (6,046m)
Pastore Peak (6,209m)
Khayrut Peak (6,402m)
Fixed Departures
View All Treks (100+)
K2 (8,611m)
Gasherbrum II (8,035m)
Spantik (7,027m)
Khosar Gang (6,046m)
Minglik Sar (6,050m)
Karakoram Range
Himalayan Range
Hindukush Range
Pamir Range
Baltoro Muztagh
Batura Muztagh
Hispar Muztagh
Masherbrum Group
Rakaposhi/Haramosh
Saltoro Mountains
Panmah Muztagh
Nanga Parbat Group
Braldu River/Valley
Hushe & Shyok
Naltar Valley
Rupal Valley
Other Locations
Nanga Parbat (8,126m)
Gasherbrum I (8,080m)
Broad Peak (8,051m)
7,000 - 7,500m Peaks
7,500 - 8,000m Peaks
6,000 - 6,500m Peaks
6,500 - 7,000m Peaks
5,500 - 6,000m Peaks
Rock Climbing
Technical Difficulty: 1
Technical Difficulty: 2
Technical Difficulty: 3
Technical Difficulty: 4
Technical Difficulty: 5
Grading Chart
Fitness Required: A
Fitness Required: B
Fitness Required: C
Fitness Required: D
Fitness Required: E
Alpine Style Offers
Expedition Style Offers
Cycle Touring
Eco Tourism
Motor Cycle Touring
Mountain Passes
Festivals of Pakistan
K2 Winter Expedition
Customize My Tour
Request a Meeting
Request a Call (Video/A)
Download Brochure
Guest Reviews
Social Responsibility
Privacy Policy
Refund Policy
Terms & Conditions
Use the form below to contact us directly.
Please complete all required fields.
01 Booking details
Reservation total:
Extra items total:
02 Submit tour booking
03 confirmation.
Thank you. We will get back you with regards your tour booking within 24 hours.
Traveller info
First name:
Special requirements:
Total price:
We wish you a pleasant tour your Apricot Tours Pakistan team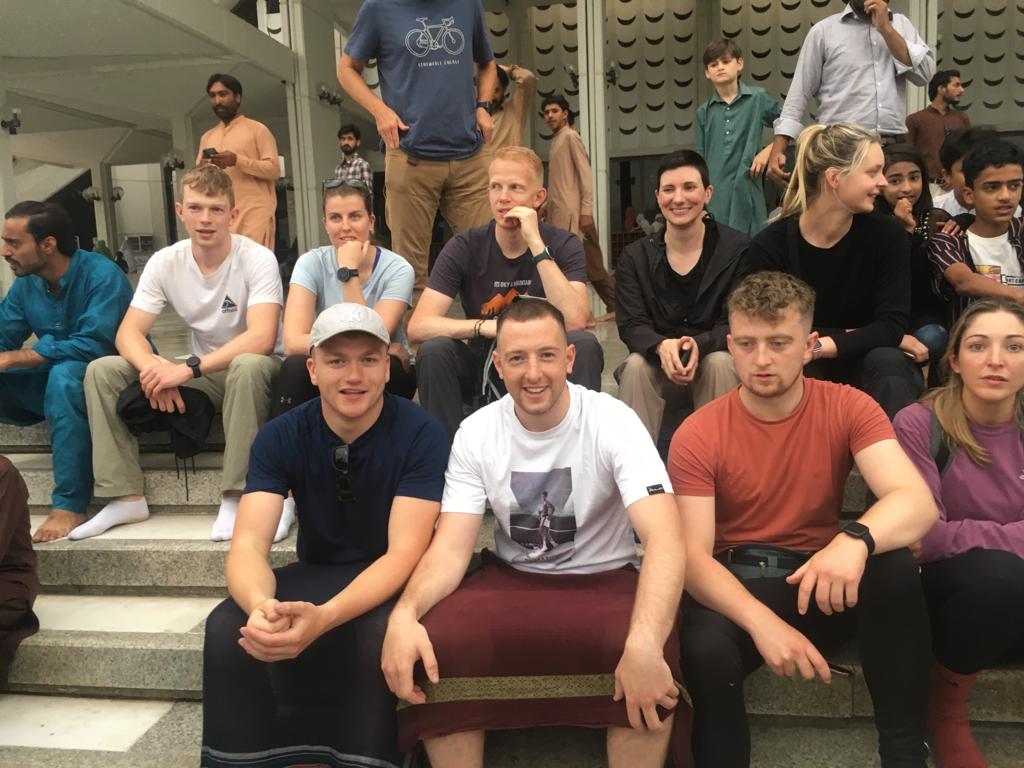 Islamabad Tour (2023-24) – 01 Day
Islamabad Tour is a must if you are visiting for any reason. Islamabad is Pakistan's capital city, located in the country's north near the Himalayas's foothills. It is a developed area noted for its gorgeous natural environment, outstanding architecture, and dynamic culture. Islamabad also has a number of national monuments and attractions, making it a reasonable tourist destination for visitors from all over the world. Islamabad tours are guided sightseeing tours offered by Apricot Tours.
Our fixed departures (group tours) & private tours for Islamabad tour are given in the table below.
Itinerary – Islamabad Tour (01 Day)
The itinerary for one day Islamabad tour is given below.
9:00 am – 10:30 am – Faisal Mosque
Start your day by visiting Faisal Mosque, the largest mosque in Pakistan and one of the largest in the world. It has a unique design that blends traditional Islamic architecture with modern styles. Enjoy the serene atmosphere and take some great photos.
11:00 am – 12:30 pm – Lok Virsa Museum
Next, head to the Lok Virsa Museum, which showcases the cultural heritage of Pakistan. The museum has an impressive collection of artifacts, including traditional handicrafts, jewelry, and clothing. Take a guided tour to learn more about the exhibits.
1:00 pm – 2:30 pm – Lunch at Monal Restaurant
After the museum, it's time for lunch. Head to Monal Restaurant, located on top of the Margalla Hills, which offers breathtaking views of Islamabad. The restaurant serves a variety of Pakistani and continental dishes.
3:00 pm – 4:30 pm – Pakistan Monument
After lunch, visit the Pakistan Monument, which is a tribute to the country's history and culture. The monument has a unique design that represents the four provinces and three territories of Pakistan. Take a guided tour to learn more about the country's history.
5:00 pm – 6:30 pm – Rawal Lake
Next, head to Rawal Lake, a man-made lake that offers stunning views of the surrounding mountains. Take a boat ride or go for a leisurely walk around the lake. You can also enjoy some snacks and tea from the local vendors.
7:00 pm – 8:30 pm – Dinner at Saidpur Village
As the sun sets, head to Saidpur Village, a restored heritage village that offers a glimpse into Pakistan's rural past. The village has several restaurants that serve traditional Pakistani cuisine. Enjoy dinner while taking in the beautiful views of the city.
9:00 pm – 11:00 pm – Nightlife at F-10 Markaz or Centaurus Mall
Finally, end your day by checking out the nightlife scene at F-10 Markaz or Centaurus Mall, one of the largest malls in Islamabad. The mall has several restaurants, cafes, and bars, where you can enjoy a drink or a snack. You can also do some shopping or catch a movie at the cinema. In F-10 Markaz, you can experience night vibe, people, street food, chai tea, paratha, wraps, etc.
This itinerary offers a diverse range of activities and attractions that will give you a good vibe of Islamabad.
Dates & Cost – Islamabad Tour (1 Day)
All seasons are considered good for Islamabad tour. Considering the inflow of tourists all year around, our dates are open throughout the year and your bookings will be 100% guaranteed even if you are a single traveler. Our prices and dates for Islamabad tour (all season) are given below.
Holiday Information
What's included
What's not included
Pickup from hotel or vacation rental before sightseeing
Drop at hotel or vacation rental after sightseeing
Guided sightseeing tour according to itinerary above
Map (hard copy)
Licensed professional guide (english speaking)
SUV/mini-van/car (depending on number of people)
All entry/admission tickets
Bottled water in car (fair usage policy)
Toll & parking fees
Drop after 10 pm (Drivers & Guide's working hours end at 10pm)
Gratuities/tips for guides/drivers, etc
Meals, snacks and drinks (our guide will make recommendations after consultation with guests)
Accommodation (can be arranged at additional cost according to your budget)
Personal travel insurance (Recommendation/Rescue Partners: Global Rescue )
Visa to Pakistan (supporting documents can be offered if requested for multiday tours)
Refunds in case of early tour windup/closure due to any reason
Anything not mentioned in inclusions
Reviews & News Features

Photo Gallery – Islamabad Tour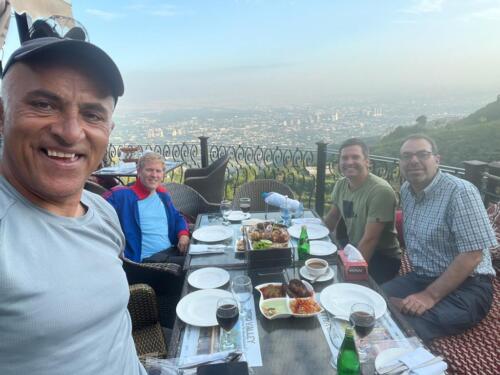 Overview – Islamabad Tour
This thriving metropolis is a city of contrasts, where modernity meets tradition and the past and present collide to produce a one-of-a-kind cultural experience. There are several reasons to visit Islamabad from natural beauty to ethnic hotchpotch of people from all over Pakistan.
No Islamabad tour is complete unless you sample the city's lively cuisine scene. Pakistani food is known for its rich tastes and spices, and Islamabad provides lots of opportunities to sample these delights. Other must-try delicacies are biryani, karahi, and nihari, all of which are rich and tasty entrees that will please your taste buds.
Islamabad, in addition to traditional Pakistani food, provides a range of other cuisines such as Chinese, Italian, and American. Islamabad provides something for everyone, whether you want a quick snack or a formal meal.
To summarize, Islamabad is a city with something for everyone. Whether you're interested in history, culture, nature, gastronomy, or nightlife, Islamabad has something to keep you busy. Thus, if you're seeking for a one-of-a-kind and amazing vacation experience, try visiting Islamabad, Pakistan's capital city.
Islamabad Tourist Attractions – Private/Customized Tours
Do you have specific needs or interests? Tell us your preferences and we will create the ideal holiday for you! Whether you are travelling solo, as a couple or in a private group of family, friends or colleagues, we can tailor-make tours to suit different needs and wishes.
The list of Islamabad tourist attractions is given below.
CUSTOMIZE MY TOUR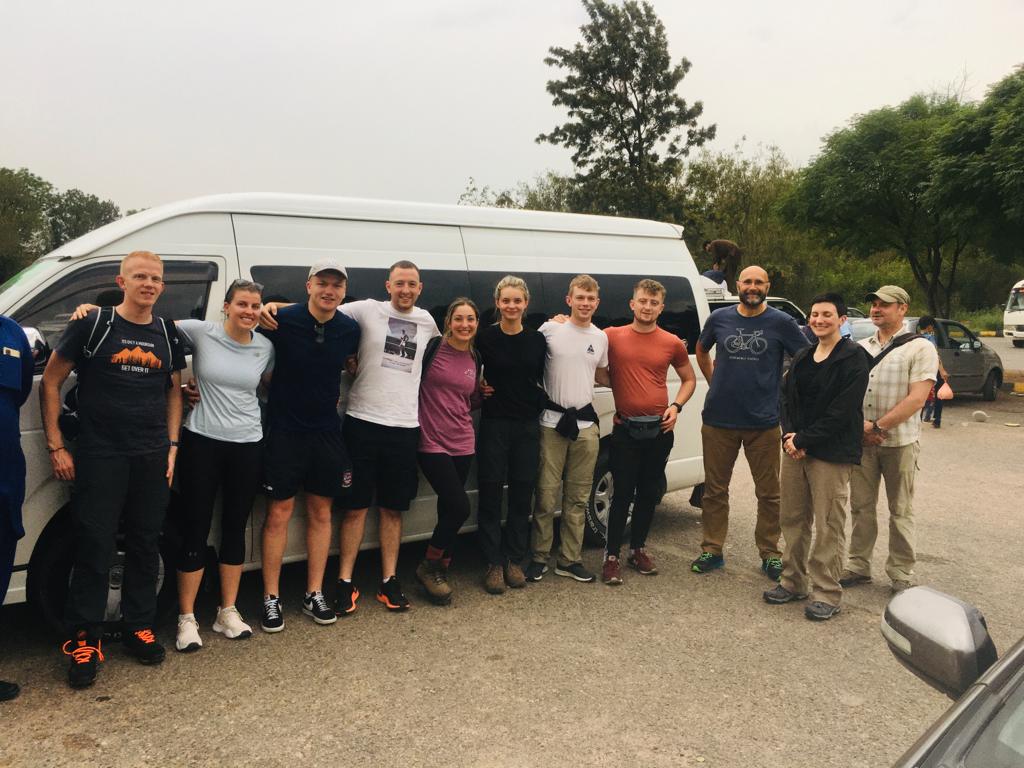 We are sorry, there are no reviews yet for this tour.
Forgot your password? Don't have an account yet? Sign up.

Notice: JavaScript is required for this content.

Pakistan Monument, Lok Virsa & Margalla Hills of Islamabad Tour
Pick and drop from Islamabad.
Dedicated car with dedicated driver.
Fuel and tolls with driver expenses.
Entry tickets for Monument & Lok Virsa.
Tour Itinerary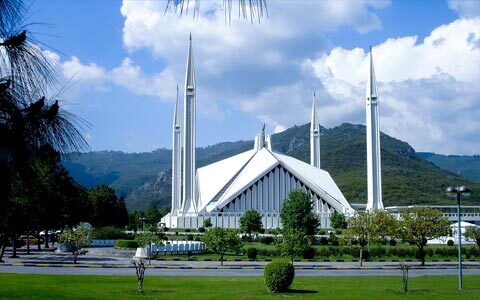 Faisal Mosque
The Faisal Mosque is the national mosque of Pakistan, located in capital Islamabad. It is the fifth-largest mosque in the world and the largest within South Asia, located on the foothills of Margalla Hills in Pakistan's capital city of Islamabad. It is named after the late King Faisal I of Saudi Arabia. The mosque features a contemporary design consisting of eight sides of concrete shell and is inspired by the design of a typical Bedouin tent.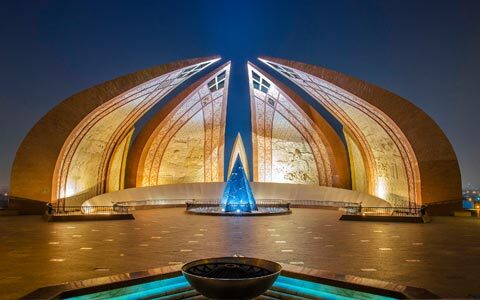 Pakistan Monument
The Pakistan Monument is a national monument and heritage museum located on the western Shakarparian Hills in Islamabad, Pakistan. The monument was constructed to symbolize the unity of the Pakistani people. It is dedicated to the people of Pakistan who sacrificed their "today" for a better "tomorrow".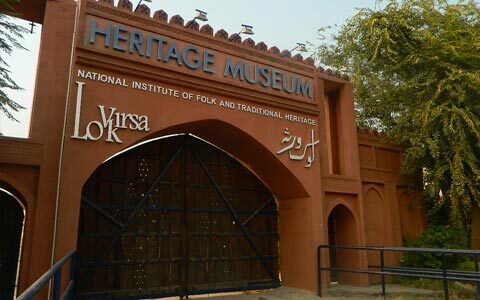 Lok Virsa Museum
Heritage Museum also known as Lok Virsa Museum is a museum administered and managed by Lok Virsa-National Institute of Folk & Traditional Heritage. It is a museum of history and culture in Islamabad, Pakistan, located on the Shakarparian Hills showcasing the living cultures of Pakistan.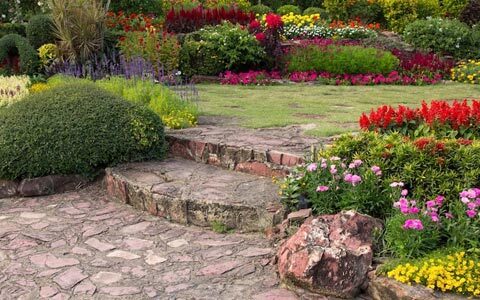 Rose and Jasmine Garden
Rose and Jasmine Garden is a public garden located within the recreational area of Shakarparian near Sports Complex Aabpara, on Kashmir Highway in Islamabad, Capital Territory, Pakistan. The garden runs under the administration of Capital Development Authority. It contains various varieties of flowers and herbs in it, especially roses and jasmines. The garden is located near Pakistan-China center, it is accessible through Pakistan's monument road. People who visit Pakistan Monument and Shakarparian also pay visit to this stunning garden.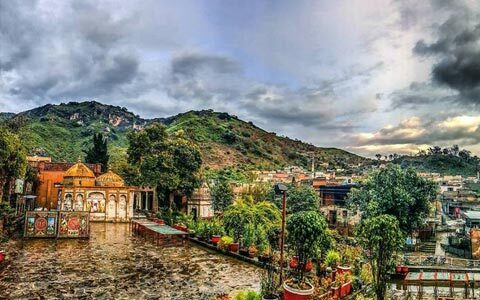 Saidpur is a village and union council located in a ravine in Pakistan in the Margalla Hills, near the Daman-e-Koh overlook, in the Islamabad Capital Territory. It is a Mughal Era village hosting a wide spectrum of religious and cultural heritage, and serves as a tourist spot for locals as well as foreigners.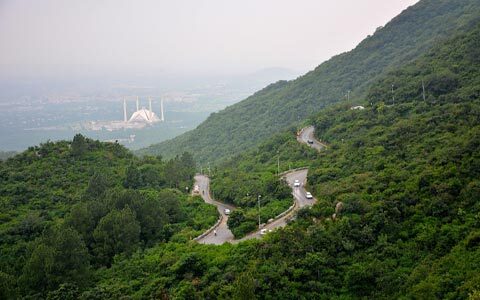 Margalla Hills
The Margalla Hills are a hill range within the Margalla Hills National Park on the northern edge of Islamabad Capital Territory, Pakistan, just south of Haripur District, Khyber Pakhtunkhwa. They are part of the Himalayan foothills. The Margalla range has an area of 12,605 hectares. It is a range with many valleys as well as high mountains.
Islamabad City 1 Day Tour
The Complete Islamabad Day Tour Package is an Islamabad day tour experience to see Islamabad with its unique culture and beautiful sights; enjoy a tour lasting about 10-11 hours during your vacation. Enjoy a full-day tour package in Islamabad with our professional Islamabad Tour drivers, who will work with you to provide excellent service, and gently guide you around the beautiful panorama of tourist attractions of Islamabad . Plus, make you feel in a comprehensive tour full of comfort and enjoyment.
You will be amazed at the places of interest we are visiting while trying this Islamabad day trekking itinerary, an utterly thrilling experience in the best series of one-day trekking packages. See below for the best Islamabad full-day tour packages, which we have created after doing some research on the most beautiful and best places to visit during your Islamabad vacation, mainly :
Islamabad Monument
Rose & Jasmine Garden
Saidpur Village
Our experienced driver is trained and familiar with the tour destination; he can suggest the best place to visit, always ready to answer all your questions about the tour, and never fails guests during our Islamabad full-day tour. The itinerary for the day tour is flexible; if you don't like a place we visit, we can skip it and switch to another location you desire. However, opt for an Islamabad full-day tour package to make your vacation meaningful and memorable. We will keep updating you if there is any new Islamabad full-day tour package schedule and exciting places to visit in a day.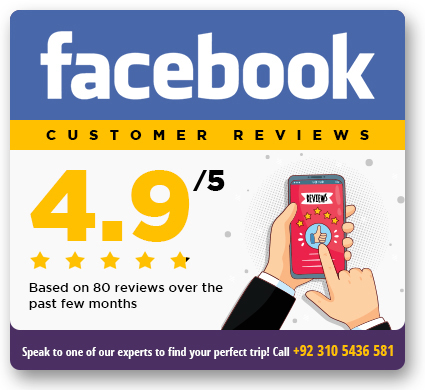 Chitral, Kala...
Book tour now.
" * " indicates required fields
Traveler Information
Tell us your travel plans, please tell us more to help us tailor your holiday, finally, please tell us your approximate total budget., want to learn more.
We're here to help whether you need information or you already have a travel program.
Speak to our dedicated concierge team
+92 310 5436 581 [email protected]
Office E2, 5th Floor, Khalifa Heights, Chaklala Road near Committee Chowk, Rawalpindi
Group Tours
Hotels In Pakistan
Car Rentals
Destinations
Naran Kaghan Tours
Facebook Customer Reviews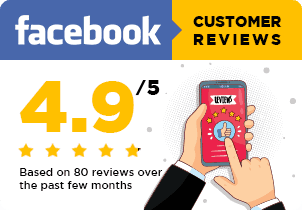 +92 310 543 6581
Enquire Now

The Express Tribune
Players for training camp and coaching staff finalised for Australia tour
Posted: 18 November 2023 | Last updated: 18 November 2023
The preparatory camp for the Pakistan cricket team ahead of their upcoming Test tour in Australia is scheduled to take place in Rawalpindi from November 22 to 29.
As per the proposed itinerary, the team is set to depart from Islamabad for Australia on November 30.
Test captain Shan Masood, in consultation with Team Director Mohammad Hafeez and Chief Selector Wahab Riaz, has identified potential players for the training camp, with top performers from the Quaid-e-Azam (QeA) Trophy such as Sahibzada Farhan, Saim Ayub, and the leading wicket-taker Khurram Shehzad being among those selected.
Furthermore, the coaching staff for the Pakistani team has been finalised, with Mohammad Hafeez assuming the dual role of head coach and batting coach. Umar Gul will serve as the bowling coach, while coach Abdul Majid has been entrusted once again to enhance fielding skills.
Naveed Akram Cheema will manage the Pakistan team during the tour, and Shahid Aslam will take on the role of assistant coach cum manager. Raza Rashid is appointed as the media manager for the Australia tour.
The formal announcement of the squad and coaching staff is contingent upon approval from Zaka Ashraf, the head of the PCB management committee, who is currently in India. The decision has been made to include seventeen to eighteen players in the squad for the Australia tour.
Australia tour schedule:
Four-day match: PM's XI vs Pakistan - December 6-9: Manuka Oval, Canberra
1st Test - Australia vs Pakistan - December 14-18: Perth Stadium
2nd Test - Australia vs Pakistan - December 26-30: Melbourne Cricket Ground (MCG)
3rd Test - Australia vs Pakistan - January 3-7: Sydney Cricket Ground (SCG)
More for You
Miss Universe 2023: all the beauty queens of the world in photos
The biggest flops in automotive history
The biggest myths you may believe about aging
From gender to climate change, Jordan Peterson's most controversial ideas
The weirdest royals throughout history
Thousands of Russians want to go to Argentina, but why?
The most popular hairstyle from the year you were born
The most shark-infested beaches in the world
Israeli troops order evacuation of Al Shifa hospital in 'next hour'
Two former beauty queens got married: this is their love story
Verstappen sees hypocritical Wolff in Vegas: 'Then he would have squealed differently'
The Japanese Hummer you've never heard of
Working five days a week is pointless, says Simon Cowell
Everyday phrases you didn't know were borrowed from the Bible
Eerily abandoned sites hidden in the world's richest cities
UAE graduate awarded 2023 Rhodes Scholarship to study at Oxford University
Kuwait's economy expected to dip in 2023 on lower oil production
100 unique name ideas for your pet dog
Do you have Long Covid?
The deadliest disaster to ever happen in each state