Rush's Geddy Lee: 'I had a childhood full of stories about death and murder'
Show more sharing options
Copy Link URL Copied!
The service at the Rosedale Diner is friendly, but Geddy Lee gets extra attention. A scruffy line cook stops by the table for a second time and looks at Lee. "You're a Canadian classic!" he exclaims.
As the singer and bassist for Rush , the Canadian power trio, Lee, 70, is a hometown hero, but he's also largely responsible for spreading heavy progressive rock around the world. From its 1974 debut album to 2015, when the band played a farewell show at the Forum, Rush was the standard-bearer for elaborate, multi-part songs full of falsetto hollers, time signature changes and drum solos. The group was Led Zeppelin for Dungeons & Dragons fans, but more than that, it kept alive the hard rock era of the late '60s. Once Rush embraced brevity, it even had hits, including " The Spirit of Radio ," " Limelight ," " Tom Sawyer " and the new wave-ish "New World Man."
After three decades of mockery (and Dungeons & Dragons jokes), Rush was celebrated in the 2009 comedy "I Love You, Man," and the next year, was profiled in a charming documentary, "Rush: Beyond the Lighted Stage." Its 2013 induction into the Rock & Roll Hall of Fame, with Dave Grohl as its avid champion , symbolized hard rock's growing acceptance among gatekeepers.
Rush, formed with Lee's childhood friend, guitarist Alex Lifeson, ended in January 2020, when Neil Peart , widely heralded as the most skilled drummer in rock, died from an aggressive form of brain cancer. Lee felt adrift, and during the COVID lockdown wrote a memoir that's due for publication this week, called " My Effin' Life ." (His book tour brings him to L.A.'s Orpheum Theatre on Nov. 28.)
In his first sentence, Lee mentions his birth name, Gershon Weinrib, and the Holocaust. His parents, Moishe and Manya, were Polish Jews sent by the Nazis to concentration camps. They met at Auschwitz, were sent to separate camps, and after the war ended in 1945, were reunited in a displaced persons camp, and emigrated to Halifax, Canada, where they adopted the names Morris and Mary.
Over a two-hour conversation and a lunch of smoked trout benedict at the diner, where he often ate with his mother, Lee, dressed in black, discussed keeping all his hotel room keys from the first Rush tour, the "fiesta of grief" he experienced in 2020 and 2021, and whether or not there could ever be another effin' Rush show.
"You probably know me as Geddy Lee, but my birthname was Gershon Eliezer Weinrib after my maternal grandfather who was murdered in the Holocaust." Why did you choose that as the first sentence in your book? It explains me. How can you read a book about what makes me tick without understanding the legacy I inherited from my parents? Any time I was asked to write a memoir, I said, "Come back when I'm really old." I fell into writing it for a number of reasons. One was watching my mom slowly disappear into dementia. I was driven by a fear of forgetting things, the way my mother was forgetting. Once I got into it, I found it cathartic, and a helpful way of sorting out things from my past.
I keep a lot of things. I call myself a collector, but it's a disguise for being a hoarder. I kept every hotel room key from the first Rush tour. "I might never be in Indiana again!" [laughs] I thought I was on thin ice as a touring musician, and these would be the keepsakes I'd look at later, when I was working in a delicatessen.
The closer I got to writing about the present day, the more difficult it became.
Why? Because I could remember too much. Playing long tours in the 2000s just seemed less fun to talk about than the early days of riding across the United States in a station wagon with a few other guys, smoking joints all the time.
Were the later tours much less wild? People asked, "During intermission, is everybody backstage doing lines?" No, Alex is using the washroom, Neil is having a smoke and I'm checking box scores for my fantasy baseball team. [laughs] That's how we roll!
The unmasking of the narcissistic, conspiracy-spreading baby-boomer rock star
Eric Clapton supports Robert F. Kennedy Jr., conspiracy theorists both. Van Morrison? Anti-vaxxer. Roger Waters? Accused of antisemitism. Not OK, boomers.
Nov. 1, 2023
I've known a few families of Holocaust survivors. They seem to divide into two categories: the family that never talks about it, and the family that never stops talking about it. We had both. My dad didn't talk about it, my mother did. Her stories terrified me, and she didn't seem to think there was anything wrong with that. I don't know if she was oblivious to possible psychological harm, or whether she wanted us to grow up realizing that everyone wants to kill us. [laughs]
I would never tell stories like that to my children. The book is partly for them, because there are details they haven't been privy to. Also, considering the state of the universe right now, where it's so easy to deny that the Holocaust happened, it's not a terrible thing to reinforce that it did.
Your father died when you were 12, which was another form of family trauma. In the book, you say the trauma came out in your singing voice. My friend Ben Mink is also a child of Holocaust survivors. When we jammed, if he played a wild solo, he would say, "That's my mother yelling at me to clean up my room." [laughs] I realized later in life that I was channeling inner angst in my well-described screeches.
The book has a story that isn't well known — early on, the other guys kicked you out of Rush. It was fun for me to tell that story. I confronted Alex, for the first time. I asked what his role was. He said, "Uhh, I was such a quiet guy, Ged. I just went with the flow." He took no responsibility for it.
You refer to your teenage self as a nerd. Is that how you felt at the time, or how you see yourself in retrospect? When I was really young, I didn't have a ton of friends, and I spent a lot of time in my own head. I felt like a nerd. After my dad died, I spent almost a year grieving in the Jewish tradition, going to synagogue three times a day. When I was released from that grief, I went nuts. I wanted to hear every song I had missed.
I'd had this image of myself as a mousy kid, but as I worked on the book, I was shocked at the things I did. When the guys kicked me out of the band, I started another one in a minute. Those aren't the actions of a nerd.
I had a childhood full of stories about death and murder. After my dad passed, our home was a very sad place. I wanted to live. Even though I didn't articulate it this way, I set about living.
You wrote the book during lockdown. Did you have other plans that you had to cancel because of the pandemic? I'd gone through 3½ difficult years of hiding Neil's illness and lying to my friends. It was a secret that Alex and I couldn't talk about. When Neil passed, there was an outpouring, like a dam burst. My wife and I went to New Zealand, on a walking trip. When you walk, you can try to make sense of something. But making sense of death is a fruitless task.
Death is a puzzle that can't be solved. Well said. After that trip, Alex and I kept threatening to make music together, but he got COVID [in March 2020] and had to be hospitalized. He was in isolation, with a trach tube down his throat. Hospitals were closed to the public. His wife said goodbye to him at the front door.
Neil died in 2020. A couple of months later, Alex was fighting for his life. And your mom died in 2021. Those were two rough years. Yes, it was a fiesta of grief. [laughs]
Can't drive a block without seeing a Yaamava' billboard? Inside the casino's big bet on music
Casinos have long been a reliable paycheck for touring musicians, but Yaamava' Resort has upped the stakes by spending millions on A-list acts like Ed Sheeran.
Nov. 9, 2023
The book is full of stories about dropping acid and smoking pot. Could you have published this while your mom was still alive? Sure. I can imagine her reaction: "[Polish accent] Even if it's true, vy are you telling people that?" Once she saw me as a success, we had a wonderful relationship. I felt bad for my siblings, because her apartment was wall-to-wall Rush.
My mother used to say, "Nice Jewish boys don't drink beer." She knew about some of my teenage antics, because when she came home from work, my grandmother would complain about "the little Hitlers in the basement," who were making a mess and smoking cigarettes.
Rush had a streak of big radio songs in the late '70s. But in 1982 you made the "Signals" album, which was full of synthesizers. Why blow up the signature sound? It probably wasn't smart, but it was like a fatal attraction. I was entranced when Hugh Syme played a little ARP synthesizer in the opening of [the 1976 album] "2112." I needed to see if it was a way to bring more music to our music. We were all hungry for new ideas, although Alex was giving me odd glances. [laughs] His guitar was the one form of instrumental melody, and now we had another. At one point, we even talked about adding a fourth member to play keyboards.
"Signals" lost us some fans. We went down that road until we got to a point where Alex was exceedingly unhappy and we were drowning in technology. And God, did I want to stop doing three jobs at once and just play my ax, man.
Has Sting ever asked you for a writing credit on Rush's " New World Man "? [laughs] That song is very Police-like. Neil loved Stewart Copeland's playing and the guitar sounds like Andy Summers. We couldn't sit still. Look at [the 1991 album] "Roll the Bones" and the ridiculous controversy it caused by having a rap section. Some rock stations said, "We don't play rap." Have you heard real rap? Do I look like a rapper?
The book quotes some of the mean things critics wrote about Rush. But you left out my favorite: "He breaks into castrati shrieks and yelps like a throttled bird clamped to the P.A." That's too highbrow for me. Those reviews are funny. At the time, they were ouch funny. "The damned, howling in Hades" has always been my favorite. Our reviews were brutal … but only for the first 30 years. (laughs) We got inured to it.
You write about the influence Ayn Rand had on Rush's lyrics. She glorified selfishness in a way that's fostered the careers of a lot of right-wing politicians, including Donald Trump, who called her his favorite writer. Do you regret the band's Rand phase? We got comfort from her manifesto at a time when we were staring into an abyss and thought we might not survive. I don't regret it, because it helped save us. I reserve the right to learn from what I've done in the past, and not agree with my younger self.
I hear what you're saying, and I don't want any association with that type of thinking, because that's fascism. I guarantee you Trump has never read Ayn Rand.
2024 Grammy nominations: All the snubs and surprises
While country and regional Mexican music both enjoyed record-breaking chart success this year, there's little acknowledgement of those genres in the top categories.
Nov. 10, 2023
Other than "My Effin' Life," were there other book titles you considered? The first manuscript I delivered was 1,200 pages, so I wanted to call it "Every Boring Detail."
Rush wrote 20-minute songs. Brevity isn't your thing. [laughs] Clearly not.
Do you miss Rush? Oh f— yeah, enormously. It was hard for me when Neil announced he was going to retire, which is a word I refused to hear, la la la . Do I miss the adulation? No. But I miss the sound of the crowd a little bit. When I go see my friends on tour, I am jealous. They're still enjoying it.
It's been eight years since the last Rush gig. To start the whole thing up again takes an incredible amount of koyech [Yiddish for strength]. Would I do it again? [pauses] It's possible. Will I do something else musically? It's possible. Now that I've turned myself into a farkakte [Yiddish for lousy] writer, I have to get this out of the way first.
Near the end of the book, you say the idea of you not playing music again "is just plain wrong." Are you closer now to doing something? I'm emotionally closer, yes. I found two lost demos of songs I wrote for [the 2000 solo album] "My Favourite Headache," and I'm putting them in my audiobook. A friend of mine added a drum part to the demos and it was good for me to be working with music again. It was a soft landing.
Could there ever be another Rush show? There could be a show that paid tribute to the songs of Rush. I would never say there will never be another Rush show. We get approached all the time.
Do drummers ever say, "If you continue without Neil, I'm available"? Again, all the time. At the Taylor Hawkins tribute concert [in September 2022], Alex and I played with Dave Grohl and a bunch of other drummers. Neil would have loved it. I know he was looking down at us — or looking up at us [laughs] — and thinking, F—, that would have been fun.
It's a date
Get our L.A. Goes Out newsletter, with the week's best events, to help you explore and experience our city.
You may occasionally receive promotional content from the Los Angeles Times.
More From the Los Angeles Times
George Brown, Kool & the Gang co-founder and drummer, dies at 74
Sean 'Diddy' Combs accused of rape, 'cycle of abuse' by ex Cassie in new lawsuit
Nov. 16, 2023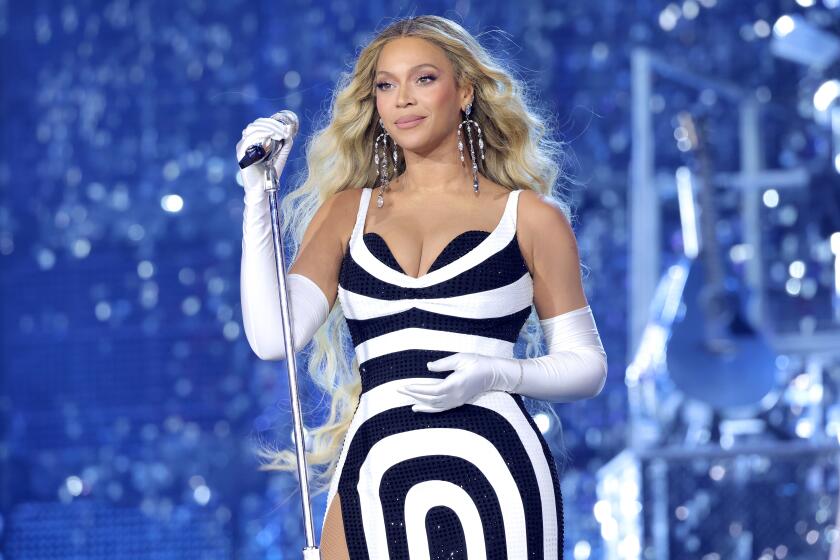 Beyoncé beat-reporter job goes to Caché McClay, who 'grew up in a Beyoncé household'
Nov. 15, 2023
Travis Scott says 'I always think about' Astroworld deaths, two years after tragedy
ABBREVIATIONS
BIOGRAPHIES
CALCULATORS
CONVERSIONS
DEFINITIONS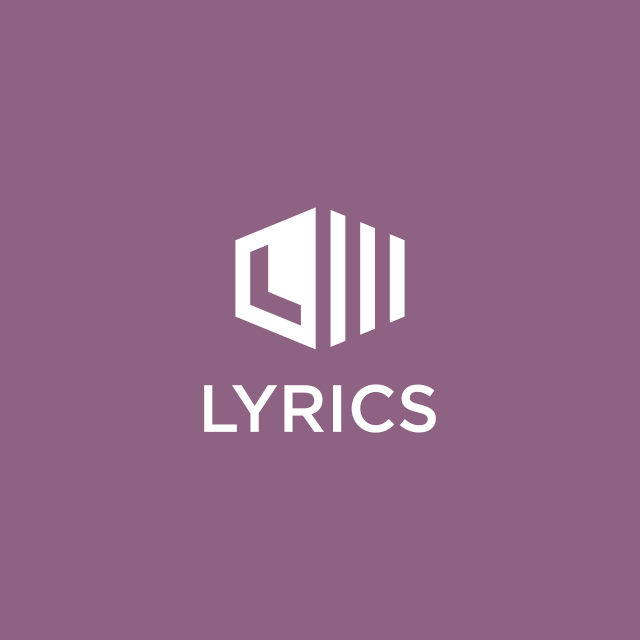 PDF Playlist
XO Tour Llif3
Lil uzi vert.
About XO Tour Llif3
"XO Tour Llif3" (stylized as "XO TOUR Llif3" and pronounced "XO Tour Life") is a single by American rapper Lil Uzi Vert from his extended play Luv Is Rage 1.5 (2017) and debut album Luv Is Rage 2 (2017). It was released on Soundcloud on February 26, 2017., and later on all music streaming platforms on March 24, 2017. The track was produced by TM88, with co-production by JW Lucas. It peaked at number seven on the US Billboard Hot 100, becoming Lil Uzi Vert's highest-charting single as a solo artist at the time, as well as his second top 10 entry overall after his feature on "Bad and Boujee" by Migos. It is Lil Uzi Vert's most popular song, and has amassed over 1 billion streams on Spotify. more »
Watch: New Singing Lesson Videos Can Make Anyone A Great Singer
become a better singer in only 30 days , with easy video lessons.
Symere Woods (born July 31, 1994), better known by his stage name Lil Uzi Vert, is an American hip hop recording artist. Based in Philadelphia, he gained recognition after releasing his debut single, "Money Longer", and several mixtapes, including Luv Is Rage, Lil Uzi Vert vs. the World and The Perfect Luv Tape. Lil Uzi Vert has also collaborated with a several prominent rappers, most notably his appearance on Migos' "Bad and Boujee", which became Lil Uzi Vert's first US Billboard Hot 100 number-one single. more »
Follow 13 fans
Sheet Music PDF Playlist
Written by: Symere Woods, John Lucas, Bryan Simmons
Lyrics © BMG Rights Management, Warner Chappell Music, Inc.
Lyrics Licensed & Provided by LyricFind
10 facts about this song
Discuss the xo tour llif3 lyrics with the community:.
Report Comment
We're doing our best to make sure our content is useful, accurate and safe. If by any chance you spot an inappropriate comment while navigating through our website please use this form to let us know, and we'll take care of it shortly.
You need to be logged in to favorite .
Create a new account.
Your name: * Required
Your email address: * Required
Pick a user name: * Required
Username: * Required
Password: * Required
Forgot your password? Retrieve it
Use the citation below to add these lyrics to your bibliography:
Style: MLA Chicago APA
"XO Tour Llif3 Lyrics." Lyrics.com. STANDS4 LLC, 2023. Web. 17 Nov. 2023. < https://www.lyrics.com/lyric/36119559/Lil+Uzi+Vert/XO+Tour+Llif3 >.

Missing lyrics by Lil Uzi Vert?
Know any other songs by lil uzi vert don't keep it to yourself, image credit, the web's largest resource for, music, songs & lyrics, a member of the stands4 network, watch the song video, top hot 100 songs 2017, billboard #7, more tracks from the album, 100 greatest hip hop.
#4 Ain't No Half-Steppin'
#6 Feel So Good
#7 Put Your Hands Where My Eyes Could See
#8 Player's Anthem
#9 Flava in Ya Ear
#11 Top Billin'
#13 Just a Friend
#17 Watch Me Now
#20 All Eyes on You
#21 Strange Clouds
#24 Best Friend
#25 Daydreamin'
#27 Sunshine
#28 Lighters Up
#33 Ghetto Heaven
#35 Just When You Thought It Was Safe
#36 Woo Hah!! Got You All in Check
#37 Not Gonna Be Able to Do It
#40 They Want EFX
#41 Back in the Day
#42 What You Want
#43 You Never Know
#46 Cha Cha Cha
#47 Cold Rock a Party
#48 Work It
#49 I Got Love
#52 Magic Stick
#54 Livin' the Life
#56 Gimme Some More
#59 Knuck if You Buck
#60 Some Cut
#61 Syntax Era
#63 If I Could Go!
#67 Ima Boss
#69 Lotus Flower Bomb
#70 Supersonic
#71 Crush on You
#72 Get Ur Freak On
#74 That's Gangsta
#75 I Want It All
#76 Overnight Celebrity
#77 Find Us (In the Back of the Club)
#78 Doin' Our Own Dang
#79 XO Tour Llif3
#80 Everybody Mad
#82 Big Poppa
#85 C'Mon Wit da Git Down
#86 Peaches & Cream
#87 Hickeys Around My Neck
#88 Tell Me When to Go
#89 Streets of New York
#90 The Rhythm
#93 The Way I Am
#95 Adrenaline Rush
#96 Gangsta Love
#97 Money, Power & Respect
#98 Rock Yo Hips
Browse Lyrics.com
Our awesome collection of, promoted songs.
Get promoted
Are you a music master?
Which beatles song was banned from the bbc for its lyrics.
A. I am the Walrus
B. Check My Machine
C. Wild Honey Pie
D. Why Don't We Do It In the Road
Free, no signup required :
Add to chrome, add to firefox, on radio right now.
Powered by OnRad.io
Think you know music? Test your MusicIQ here!
The Source For All Things Pop Culture
GEDDY LEE Announces 'My Effin' Life In Conversation' Tour Dates
Award-winning Canadian musician Geddy Lee announced My Effin' Life In Conversation. The tour will see the Rush singer/bassist bring to life his forthcoming memoir My Effin' Life, due for release on November 14th on Harper Collins. Produced by Live Nation, the 14-city tour kicks off on November 13th at The Beacon Theatre in New York, making stops across North America in Boston, San Francisco, Chicago and more before wrapping up in Toronto at Massey Hall on December 7th.
The evening promises to be a once-in-a-life-time event. After the curtain rises, Geddy Lee will give his fans a peek into the very fabric of his life: from a deep reflection of his family and childhood, to a dive into the history of Rush; from the determined pursuit of music, to the personal memories with his life-long friends and band-mates, Alex Lifeson and Neil Peart. Joined on stage by a special guest interviewer, Geddy Lee will be reading key passages from his forthcoming book My Effin' Life; he will then share thoughts and stories taken from his experience. Furthermore, fans will then have the chance to participate in a special Q&A, with Geddy Lee answering their questions directly.
"Writing this book has meant spending so much time living in the past". Lee continues: "I've never lived my life looking anywhere but forward, which is why I resisted doing this kind of thing for so long. Being in a band all those years was reassuring because it was an ongoing thing. It felt like it was forever. There was always unfinished business: the next record, the next set design, the next tour. It's been the theme of my life. But you need a lot more determination to proceed in the world of music without the comfort of your bandmates, and I can only hope that finishing this book will release me to return to what I do and love best".
TICKETS: General on sale beginning Friday, October 6th at 10am local time at Ticketmaster.com . Every ticket purchased includes a copy of Geddy Lee My Effin' Life which will be provided to ticket holder upon entry into the venue. There is a 4 ticket limit per person.
Presale tickets will be available starting with Rush.com presales beginning Tuesday, October 3rd (10am) through Wednesday, October 4th (6pm).
Citi is the official card of the Geddy Lee My Effin' Life In Conversation . Citi cardmembers will have access to presale tickets beginning Tuesday, October 3rd at 12pm local time until Thursday, October 5th at 6pm local time through the Citi Entertainment program. For complete presale details visit www.citientertainment.com .
$1 per ticket is going to the Neil Peart Memorial At Lakeside Park fund. The project and its timelines are contingent on the task force raising the $1 million fundraising goal established for the project. Donations of any size can be made towards the memorial project online at www.stcatharines.ca/neilpeart . The sooner the task force can achieve its fundraising objectives through the generosity of Peart's fans, the sooner the community and his fans will be able to see the results.
GEDDY LEE – MY EFFIN' LIFE  TOUR DATES: 
Mon Nov 13 – New York, NY – Beacon Theatre
Wed Nov 15 – Philadelphia, PA – The Met Philadelphia
Fri Nov 17 – National Harbor, MD – The Theater at MGM National Harbor
Sat Nov 18 – Boston, MA – Orpheum Theatre presented by Citizens
Sun Nov 19 – Cleveland, OH – State Theatre at Playhouse Square
Tue Nov 21 – Montréal, QC – Théâtre Maisonneuve
Thu Nov 23 – Vancouver, BC – The Centre in Vancouver
Fri Nov 24 – Seattle, WA – Moore Theatre
Sun Nov 26 – San Francisco, CA – The Masonic
Tue Nov 28 – Los Angeles, CA – Orpheum Theatre
Thu Nov 30 – Denver, CO – Paramount Theatre
Sun Dec 03 – Chicago, IL – Auditorium Theatre
Mon Dec 04 – Detroit, MI – The Fillmore Detroit
Thu Dec 07 – Toronto, ON – Massey Hall
About Geddy Lee Geddy Lee is the vocalist, bassist, and keyboard player for the Hall of Fame rock group Rush, with drummer Neil Peart and guitarist Alex Lifes on. As one of the most successful Canadian music group in history, Rush has performed before millions of fans around the world. Ranked by Rolling Stone in the top ten bassists of all-time, Rush's energetic front-man has long been acclaimed for his wizard-like musical talent and mesmerizing performances. Geddy lives in Toronto, Canada. Lee's first publishing foray, Geddy Lee's Big Beautiful Book of Bass, was a national bestseller. Now, with My Effin' Life, he grants both music and memoir lovers a true glimpse into his life—one they will treasure.
Jason Price founded the mighty Icon Vs. Icon more than a decade ago. Along the way, he's assembled an amazing group of like-minded individuals to spread the word on some of the most unique people and projects on the pop culture landscape.
PICK OF THE WEEK
Legendary Rapper NAS Teams With Hennessy To Celebrate 50th Anniversary of Hip Hop
Geddy Lee Announces a North American Tour for His Memoir, 'My Effin Life'
by Danielle Taylor October 2, 2023, 10:26 am
Rush leader Geddy Lee has a big announcement for his fans. He'll be heading out on a book tour for his memoir titled My Effin Life , as reported by SPIN . The book will be released on November 14 via Harper Collins.
Videos by American Songwriter
The singer/bassist will be out on the road to promote the memoir beginning November 13 at the Beacon Theater in New York City and will end in his hometown at Massey Hall in Toronto, Canada.
[RELATED: Rush's Geddy Lee Reveals Title of New Memoir ]
The quick North American tour will run from mid-November until early December, hitting the following cities: New York, New York; Philadelphia, Pennsylvania; National Harbor, Maryland; Boston, Massachusetts; Cleveland, Ohio; Montréal, Quebec; Vancouver, British Columbia; Seattle, Washinton; San Francisco, California; Los Angeles, California; Denver, Colorado; Chicago, Illinois; Detroit, Michigan; and Toronto, Ontario.
In a release, Lee spoke about what writing the book means to him: "Writing this book has meant spending so much time living in the past. I've never lived my life looking anywhere but forward, which is why I resisted doing this kind of thing for so long. Being in a band all those years was reassuring because it was an ongoing thing. It felt like it was forever. There was always unfinished business: the next record, the next set design, the next tour. It's been the theme of my life. But you need a lot more determination to proceed in the world of music without the comfort of your bandmates, and I can only hope that finishing this book will release me to return to what I do and love best."
At each stop of the tour, Lee will be joined by a special guest who will moderate the conversation. He'll be sharing stories from his childhood and discussing his time in Rush as well as participate in a fan Q&A session.
Ticket purchases will include a copy of the book. Pre-sale will occur on Tuesday, October 3 at 10 a.m. through Wednesday, October 4 at 6 p.m.. Public on-sale will be taking place this Friday, October 6 at 10 a.m. local time. A dollar of the ticket sales will be going towards the Neil Peart Memorial at Lakeside Park Fund. All ticket and tour date information can be found here .
Rush completed its final large-scale R40 Tour in 2016. With the band basically done, there were still hopes of them continuing on. However, in 2020, when drummer Neil Peart died from brain cancer, the band officially ended. "There's no way Rush will ever exist again because Neil's not here to be a part of it," guitarist Alex Lifeson said in an interview with Eddie Trunk in 2021.
View this post on Instagram A post shared by Geddy Lee (@geddyimages)
Photo by Kevin Mazur/Getty Images for Comedy Central
Leave a Reply Cancel reply
Only members can comment. Become a member . Already a member? Log In .
Neil Young Will Reissue "Archives Vol. I: 1962-1973" 8-CD Box Set in November
Remember When: Steven Tyler and Run-D.M.C. Joined Forces at '87 MTV VMAs?
© 2023 American Songwriter

16-Year-Old Taylor Swift Fan Who Was Gifted "22" Hat on Eras Tour Dies After Her Cancer Returns (Exclusive)
Posted: November 16, 2023 | Last updated: November 17, 2023
"Taylor's music brought light to Ally's life," says Patty Garner Anderson of her 16-year-old daughter, who died in November after living with cancer for 5 years
Patty Garner Anderson will always remember the smile on her daughter Ally's face at Taylor Swift's Eras Tour stop on July 1 in Cincinnati. Swift danced her way down the stage and handed Ally the famous fedora from her "22" costume.
"It changed my daughter's life immensely," Patty tells PEOPLE exclusively. "I hadn't seen Ally smile and laugh like that in a very long time."
Ally, who had been living with cancer since 2018, posted a TikTok video from that night that shows her standing in a bathroom placing the hat on her head, then putting her hand over her mouth. "what happened," she captioned the video. She shared another video on TikTok from the moment Swift placed the hat on her head.
"no words to describe what it felt like to be pulled from my seats to the floor," she writes. "I knew immediately. taylor was my first concert so many years ago. honestly such a full circle moment."
Related: Taylor Swift Gifts '22' Hat to Dancer After Arlington Community Raises Over $1000 for His Floor Seat
Patty says she and Ally were original Swift fans. When Ally was 8 years old, her very first concert was the Taylor Swift 1989 World Tour in 2015.
But in September 2018, when she was 11, Ally's life changed. She was diagnosed with Stage 4 alveolar rhabdomyosarcoma , a rare soft tissue cancer. Throughout her battle with cancer, Patty says Taylor's music constantly "brought light to Ally's life."
Like so many fans, "she knew every single word to every single song," says Patty, describing Ally as "kind, loving, fierce."
Her love for Swift's music was obvious. "Ally had her music playing when she was still able to shower, when she was organizing her room, when we drove anywhere. It truly is all she played."
Ally even got a tattoo on her left forearm featuring lyrics from Swift's song, "The 1": "And if you never bleed, you're never gonna grow."
Through social media, Ally found connections with "Swiftie" friends who were also fighting childhood cancer. "It gave her an escape and a sense of belonging," Patty explains.
It's one reason that night in July was so special to her.
"We had the opportunity to meet Taylor's mom Andrea at the concert," Patty says. "We couldn't thank her enough for choosing Ally for the hat, but I hope one day I can meet Taylor and Andrea to express how much that night meant to Ally."
After five years of fighting cancer, Ally died on Nov. 13 at 16 years old.
Ally's mom sees the significance. "As you know Taylor Swift's favorite number is 13. Ally passed away on 11/13/23 at 13:40. The 13th day during the 13th hour."
Related: This Mom, 51, Was Battling Breast Cancer. Then Her Daughter, 21, Was Diagnosed with Cancer Too: 'Closer Because of It' (Exclusive)
Since Ally's death, her friends and family have taken to social media to share videos and words of love for Ally. Her friend Katie Histing writes on Facebook that Ally "loved Taylor Swift, cats, journalizing, music, cheerleading and so much more."
"She was special," Histing sontinued.
Another one of Ally's friends Ava , who also loved Swift, posted a tribute to her friend on TikTok. "soulmates aren't just lovers," the video reads. In October, Ava had posted a compilation of photos of the two of them on TikTok.
"best friend appreciation post. (cuz I have the best one,)" she captioned the post.
For more People news, make sure to sign up for our newsletter!
Read the original article on People .
More for You
Broom-Hilda by Russell Myers
Donald Trump's Interactions With Secret Service on Jan. 6 Revealed in Audio
Experts raise alarm after Biden strikes agreement with China to shut down fossil fuels
Iran's betrayal leaves Hamas nowhere to go
Friday night's meteor shower could be spectacular. Here's when to watch and where to look.
Chilling map shows the utter devastation of a nuclear attack on the US
Hi & Lois by Chance Browne and Eric Reaves
Newly released audio reveals Trump's words about January 6 crowd
The best early Black Friday deals at Target to shop right now
Balance of Nature ordered to stop sales of supplements after FDA lawsuits
Here Are All the States That Don't Tax Social Security Benefits
Where are the Hamas fighters?
Leaked coup tapes upend the Georgia RICO case: Melber Report
Arctic Circle by Alex Hallatt
Walmart's Black Friday deals have arrived — these are the best ones
The flu is soaring in seven US states and rising in others, health officials say
These Are the Only TV Brands You Should Ever Consider
Xi revealed the extent of China's economic woes by the speed at which he caved to some of Biden's demands
Map Showing U.S. Targets Sparks Fears of Attacks
Between Friends by Sandra Bell-Lundy
Alexa Pano on rookie year on LPGA Tour: 'It's everything I've wanted my whole life' | D'Angelo
NAPLES — Like any 19-year-old, Alexa Pano is still learning. And as she caps a successful rookie season on the LPGA Tour, she'll take all the lessons about the physical and mental grind of playing professional golf at the highest level and apply them to a career that continues to trend in the right direction.
The Lake Worth Beach resident is at Tiburon Golf Club this weekend after qualifying for the CME Group Tour Championship. Pano was No. 42 in the Rolex Rankings, comfortably inside the top 60 cut line to play in the event in which the winner receives $2 million.
But this is just the beginning for a woman who at 5 years old was on the range at Sherbrooke Country Club in her hometown, the start of a passion that led to her turning professional at 17.
"I think it puts things in a really good perspective," Pano said about being just one of six rookies in the LPGA Tour's season-ending event. "Every time I'm struggling, I can appreciate I'm here and I'm able to do this every week because this is everything I've wanted to do my whole life."
Not much struggling in Thursday's opening round. Pano carded a 2-under 70 on the Gold Course. She was 2-over after seven holes and after getting back to par with birdies on Nos. 9 and 10, she finished with consecutive birdies. She ended the day with an 8-iron from 159 yards on No. 18 that stopped 4 feet from the hole.
Japan's Nasa Hataoka and China's Ruoning Yin, another rookie, are tied for the lead at 9-under after both posting 63s.
"I felt better about my swing today than I had in a little while," Pano said. "I just kept trusting that and it paid off in the end, which was nice."
A lot has paid off for Pano during this crash course in Professional Golf 101, a season that had almost as many swings as she makes in a typical round.
The peak was her first LPGA win at the ISPS Handa World Invitational in Northern Ireland. The low point came early in the season when she missed five straight cuts.
"Everyone kind of warns you that rookie year is a struggle and learning everything for the first time is difficult," she said. "And I kind of brushed that off and said, 'Not for me.' Like it wouldn't be (difficult).
"It definitely was."
Rick Pano, Alexa's dad and caddie, said the biggest thing for any rookie is learning how to adjust every week.
"LPGA is about details, and every week you got to work on different details. If you can do that and you can do that with success, you got a shot," Rick said after Alexa's round, in which he said she played even better than the score.
"The adjustment is difficult. I'm glad the rookie year is over."
One of five rookies to win on tour
Pano turned professional 19 months ago. After making 18 starts on the Epson Tour in 2022, she joined the LPGA Tour this year. Now, she is one of five rookies to win this season and one of six rookies in the Tour Championship.
This is her 21st event, and every one has been a learning experience.
"Everything is new," she said. "But it's been a fun learning experience, for sure."
Pano found support and someone to share experiences in fellow rookie Rose Zhang, who made a grand entrance onto the tour by winning her first event after turning professional in May. That came right after winning her second NCAA individual title while at Stanford.
Zhang and Pano are close, having grown up together in junior golf. And after Pano's win in August, they shared another bond — LPGA Tour champions.
"She turned pro earlier than me," Zhang said. "She's been out here grinding and I've seen how dedicated and driven she was. It really inspired everyone around me, including myself, to push ourselves harder to that tour level."
More: TGL dome slated for new Tiger Woods golf league loses power, collapses
The win earned each of them a Rolex watch, which they were to receive at the LPGA awards banquet on Thursday.
"Now that she's got a professional win, I've got a professional win, it's kind of weird to think that we were kids and now we're on tour," Zhang said. "Pretty similar, same age, and being able to have success out here it's really, really just cool to see this dynamic."
'It's not a job, I want to get back at it'
The LPGA offseason is short. The ladies will be teeing it up in two months at Lake Nona in Orlando to start a 2024 season in which they will be competing for a record total prize fund of more than $118 million.
Pano will take a break between now and then, well, sort of. She plans to kick back for a whole week. After that, she'll be on the course and range at Lost City Golf Club in Atlantis preparing for Year 2 on the tour.
"After a week, you kind of want to get back to it," she said. "It's not a job. I really enjoy doing it. So I think I would want to get back to it."
CME Group Tour Championship
Tiburon Golf Club, Gold Course, Naples
TV: Friday, 3 p.m., GOLF; Saturday, 4 p.m., GOLF; Sunday, 1 p.m., NBC
Defending champ: Lydia Ko
Songs That Defined the Decade: Lil Uzi Vert's 'XO TOUR Llif3'
Billboard is celebrating the 2010s with essays on the 100 songs that we feel most define the decade that was -- the songs that both shaped and reflected the music and culture of the period -- with…
By Bianca Gracie
Bianca Gracie
Share this article on Facebook
Share this article on Twitter
Share this article on Flipboard
Share this article on Pinit
+ additional share options added
Share this article on Reddit
Share this article on Linkedin
Share this article on Whatsapp
Share this article on Email
Print this article
Share this article on Comment
Share this article on Tumblr
Billboard is celebrating the 2010s with essays on the 100 songs that we feel most define the decade that was — the songs that both shaped and reflected the music and culture of the period — with help telling their stories from some of the artists, behind-the-scenes collaborators and industry insiders involved.
Lil Uzi Vert
See latest videos, charts and news
The story behind Lil Uzi Vert 's nihilistic 2017 smash, "XO TOUR Llif3," is a classic tale of triumph through tragedy. It starts in 2016, when after creating potential hits with Future and Gucci Mane in a Miami studio, producer TM88 was ready to head back to his native Atlanta to master his soon-to-be successes. But he would get caught up in what would become January's Fort Lauderdale airport shooting, where a perpetrator flew in from Alaska and took the lives of five victims.
"I was trying to board my flight and then we see a stampede of people just running towards us and we just ran on the plane," he recalls. In the midst of the panic, TM88 let go of all his prized possessions — including the beloved laptop that held all of his hard work. "I ended up just dropping all my shit … I got back home and was like, 'D–n bro, I have nothing.'"
So he had no choice but to remake all the beats on a cracked computer screen. "I was like, 'Man, I'm finna make the best beats I've ever made in my life.' I guess God blessed me with 'XO TOUR Llif3.'"
After receiving a call from Uzi, who was in dire need of inspiration, TM88 dug up one of his old beats and began remixing it. A month later, Uzi surprised fans with the Luv Is Rage 1.5 EP release on SoundCloud. It featured "XO TOUR Llif3," a song that helped change the course of an entire genre.
Its somber strings ushered in the Philadelphia rapper's elegy, which put the remains of the cheerful feelings he had on Migos' "Bad and Boujee" to rest, following the break-up with then-girlfriend Brittany Byrd. "I was speaking authentic on 'XO Tour Llif3,'" Lil Uzi Vert told Billboard in 2017. "Anyone can relate: I was in a dark space, so I went with it."
2017 No. 1s: Lil Uzi Vert on How Being 'Authentic' Took 'XO Tour Llif3' to Pop Radio
But it was much more than a dark space usually saved for the deepest corners of one's diary. The rapper revealed heartache, suicidal thoughts and issues with Xanax abuse to the world. And with a singular lyric — "Push me to the edge/ All my friends are dead" — Uzi temporarily halted the exorbitant themes of rap's What a Time to Be Alive era.
"I think it affected people in general," Reggie Rouse, program director at Atlanta radio station V-103, explains. "Whether you're into hip-hop, R&B or pop, you heard this record on the radio or downloaded the song. You didn't see a ton of that [at that time] but now it's par for the course."
How Rappers Like Lil Uzi Vert & Travis Scott Made Moshing & Metal Tees Mainstream in Hip-Hop
That painfully honest revelation garnered Uzi's highest-charting single to date (it peaked at No. 7 on the Billboard Hot 100) and has been certified seven times Platinum by the RIAA. But pushing all of its grand accolades aside, "XO" helped open the floodgates of a surging subgenre: emo-rap. Its influence can be heard in a handful of millennial rappers, from Juice WRLD to the late XXXTentacion. With Uzi (who professed his fandom for Marilyn Manson and created massive mosh pits at shows) at the front line, these new-gen stars took rock's teen angst and unabashedly claimed it for themselves.
"Lil Uzi changed the whole landscape of where music was starting to go. Ever since [its release], you started seeing more people, even producers use my [melodic] cadences," TM88 explains. "I feel like the bigger the song got, it just made everybody want to be on that type of sound."
That experimental sound is what Rouse attributes to the timelessness of "XO Tour Llif3": "It's one of those songs that still sounds great on radio. Not every hit can be played 5-10 years down the road and people still nod their heads to it."
Get weekly rundowns straight to your inbox
Want to know what everyone in the music business is talking about?
Get in the know on.
Billboard is a part of Penske Media Corporation. © 2023 Billboard Media, LLC. All Rights Reserved.
optional screen reader
Charts expand charts menu.
Billboard Hot 100™
Billboard 200™
Hits Of The World™
TikTok Billboard Top 50
Song Breaker
Year-End Charts
Decade-End Charts
Music Expand music menu
Culture Expand culture menu
Media expand media menu, business expand business menu.
Business News
Record Labels
View All Pro
Pro Tools Expand pro-tools menu
Songwriters & Producers
Artist Index
Royalty Calculator
Market Watch
Billboard Español Expand billboard-espanol menu
Cultura y Entretenimiento
Honda Music Expand honda-music menu
"XO TOUR Llif3" lyrics
My Tour My Life
All About Travelling
Volunteering Tourism: A Guide to Combining Travel and Philanthropy
Volunteering tourism, also known as voluntourism, is a form of travel that allows individuals to participate in charitable projects while exploring a new destination. In recent years, the popularity of…
Wellness Tourism: A Complete Guide to the Ultimate Travel Experience
Wellness tourism has become one of the fastest-growing trends in travel. People are now prioritizing their health and wellbeing when traveling, seeking to rejuvenate and revitalize their mind, body, and…
Wildlife Tourism: A Comprehensive Guide to Enjoying the Wild in a Sustainable Way
Are you a nature lover who wants to experience wildlife up close? Wildlife tourism might just be the adventure you are looking for. Wildlife tourism refers to visiting natural areas…
Wine Tourism: Exploring the World of Wines
Wine tourism is an emerging trend that combines two of the most enjoyable experiences: travel and wine tasting. It involves visiting vineyards, wineries, and tasting rooms to explore the world…
Adventure Tourism: The Thrill-Seeker's Guide to Adventure Travel
Are you someone who craves excitement, loves the great outdoors, and seeks to escape the mundane? If so, adventure tourism might be the perfect way for you to explore the…
Next Page »
Entertainment
Photography
Press Releases
Israel-Hamas War
Russia-Ukraine War
Latin America
Middle East
Asia Pacific
Election 2024
AP Top 25 College Football Poll
Movie reviews
Book reviews
Financial Markets
Business Highlights
Financial wellness
Artificial Intelligence
Social Media
Life-changing upgrade to PGA Tour status up for grabs at European tour's season-ending Dubai event
Rory McIlroy, right, of Northern Ireland, looks on while standing on the grid before the sprint ahead of the Formula One U.S. Grand Prix auto race at Circuit of the Americas,at Circuit of the Americas, Saturday, Oct. 21, 2023, in Austin, Texas. (AP Photo/Darron Cummings)
FILE - Sami Valimaki of Finland hits the ball during the Golf BMW International Open in Munich, Germany, on June 24, 2023. A life-changing few days await a number of globally unrecognized players in Dubai this week as they head into the World Tour Championship with far more than winning the season-ending European tour event on their minds. (AP Photo/Matthias Schrader, File)
FILE - Japan's Ryo Hisatsune loses grip of his club after he tees off on the 11th hole during the Australian Open golf championship at Victoria golf course in Melbourne, Australia, on Dec. 2, 2022. A life-changing few days await a number of globally unrecognized players in Dubai this week as they head into the World Tour Championship with far more than winning the season-ending European tour event on their minds. (AP Photo/Asanka Brendon Ratnayake, File)
FILE - Denmark's Rasmus Hojgaard tees off 12th hole during the Australian Open golf championship at Victoria golf course in Melbourne, Australia, on Dec. 1, 2022. A life-changing few days await a number of globally unrecognized players in Dubai this week as they head into the World Tour Championship with far more than winning the season-ending European tour event on their minds. (AP Photo/Asanka Brendon Ratnayake, File)
FILE - Poland's Adrian Meronk plays a shot from the 4th tee on the first day of the British Open Golf Championships at the Royal Liverpool Golf Club in Hoylake, England, on July 20, 2023. A life-changing few days await a number of globally unrecognized players in Dubai this week as they head into the World Tour Championship with far more than winning the season-ending European tour event on their minds. (AP Photo/Kin Cheung, File)
Golfer, Jon Rahm throws out the ceremonial first pitch before Game 4 of the baseball World Series between the Arizona Diamondbacks and the Texas Rangers Tuesday, Oct. 31, 2023, in Phoenix. (AP Photo/Brynn Anderson)
Finnish golfer Sami Valimaki started the 2023 season with a world ranking near No. 400 and just one top-10 finish in his previous two years on the European tour.
Ryo Hisatsune was a 20-year-old from Japan who was outside the world's top 200 and had just squeezed through qualifying school to earn European tour status for the first time.
By Sunday, they could be members of the lucrative PGA Tour.
A life-changing few days await a number of globally unrecognized players in Dubai this week as they head into the World Tour Championship with far more than simply winning the tournament on their minds.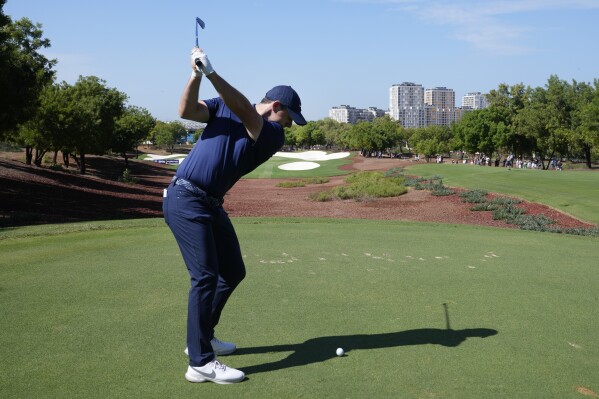 The focus of the tour's season-ending event is typically on the battle to win the Race to Dubai and be crowned European golf's No. 1 player.
With Rory McIlroy having already sewn up that title before play begins, plenty of intrigue centers on a new facet to the tournament that has been created in the wake of the so-called strategic alliance formed between the European tour and PGA Tour, in the face of mounting pressure from the breakaway LIV Golf series.
PGA Tour membership is now awarded to the top 10 players in the season-ending Race to Dubai rankings who are not already exempt, which discounts the likes of McIlroy, defending champion Jon Rahm and No. 4-ranked Viktor Hovland.
As it stands, the players in position to gain PGA Tour status for the 2024 season — while maintaining their European tour status — are Adrian Meronk, Ryan Fox, Victor Perez, Thorbjorn Olesen, Alexander Bjork, Valimaki, Robert MacIntyre, Jorge Campillo, Hisatsune and Rasmus Hojgaard.
For Valimaki and Hisatsune — the winners of the Qatar Masters and French Open this year, respectively — it would be a massive moment in their careers and one they likely wouldn't have predicted 12 months ago. For Hojgaard, meanwhile, he'd be joining his twin brother, Nicolai, in getting a card for the other side of the Atlantic.
Any non-exempt player in the curtailed 50-man field would get a PGA Tour card by winning at the Earth Course, so even Dan Brown — the last man to qualify at No. 50 in the Race to Dubai — is not without a chance.
That particular race for a PGA Tour status doesn't affect McIlroy, who — aside from looking for a third victory at Jumeirah Golf Estates and a winner's check of $3 million — is also concerned with trying out a new driver in his bag for this week.
"I still want to go out and try to win the golf tournament, but it could be a good time to test it out in competition," said McIlroy, who is playing competitively for the first time since the Ryder Cup six weeks ago.
"In terms of working on stuff, I think it's an endless pursuit. You are always trying to get better and try to refine things."
McIlroy has now been crowned as Europe's top player five times (2012, 2014, 2015, 2022 and 2023). That's just three behind Colin Montgomerie's record of eight, when it was called the Order of Merit.
McIlroy would love to be a major champion five times, too, but he remains stuck on four with his winless run in golf's biggest events now stretching to a decade. A near miss at the U.S. Open in June was particularly painful for the Northern Irishman, whose undoubted highlight was helping Europe win back the Ryder Cup last month with a career-high four points out of a possible five.
For that reason, he is giving his year a "seven out of 10."
"Played good golf. I had the two wins. I had my best-ever Ryder Cup, which feels like a win to me, especially coming off the back of Whistling Straits. If I looked back on one thing, I'll rue that miss at L.A," McIlroy said Tuesday of the U.S. Open. "I had a great opportunity there to pick up another major and I didn't. But I'm still not going to let that take away from the fact that it's been another really consistent, solid year with some really good performances.
"I'm feeling like my game is in as good a shape as it has ever been throughout my ... career. I'm happy with that and try to finish this year off on a high and play well this week and reset and get ready for 2024."
Rahm, who is second in the Race to Dubai, is seeking to back up wins here in 2019 and last year — titles coming either side of victories for Collin Morikawa (2021) and Matt Fitzpatrick (2020).
AP golf: https://apnews.com/hub/golf
«Unveil the wonders of Portugal through our captivating tourism blog based in Porto»
OUR SERVICES
Discover a world of unforgettable experiences with Civitatis! Click on our exclusive link and dive into exciting activities and tours in dream destinations. Explore, discover, and create unforgettable memories with Civitatis! Join the adventure now!
Discover the freedom of being constantly connected with mobile chips for internet access! Stay connected anytime and anywhere with Omeuchip. Click our exclusive link to stay connected on your trip. Stay connected no matter where you are!
Experience hassle-free travel in Porto! Store your luggage securely with Radical Storage using our exclusive code. Enjoy the freedom to explore the city without the burden of your bags. Say goodbye to travel worries and embrace unforgettable adventures. Use our code now and unlock the essence of Porto!
It's The Perfect Time To
"gastronomy", "iconic places", "port wine", destinations.
Terms and conditions
Privacy policy
Legal notice
Cookie policy
Evenementiel
La solution de visites immersives, Vraiment comme si on y était
Le concept .
Une solution de visites à distance unique et innovante permettant une véritable immersion grâce à la vidéo 360° et l'interaction en temps réel avec un guide. L'interaction se décline en plusieurs modes: audio, partage de document, message, etc. 
Nous proposons aussi la possibilité de regarder des visites en replay par le biais de notre application. 
Immersion – Interaction – Live
À qui s'adresse-t-on ?
À tous les professionnels souhaitant se démarquer et promouvoir leurs activités différemment.
Monétisation d'une visite culturelle, promotion d'une destination, aide à la vente d'un bien immobilier, stimulation de l'envie d'achat d'un point de vente, formation à distance d'infrastructures, événements à distance… Notre application s'emploie dans des domaines aussi variés que la Culture, le Tourisme, l'Immobilier, le Retail, l'Industrie ou encore l'Événementiel.
C'est la solution qu'il vous faut pour vous rapprocher d'un public à distance.
Découvrez notre solution de visites immersives selon votre secteur d'activité :
Comment ça fonctionne ?
Étape 1: Création de votre contenu de visite en vidéo 360°.
Étape 2: Téléchargement sur l'application du contenu vidéo dans votre compte privé en ligne.
Étape 3: Planification des séances de visite.
Étape 4: Diffusion des visites (en direct ou en différé).
Ils parlent de nous
Ils nous soutiennent :