10 Family Vacations Even Your Teenager Will Love
If you've ever taken your teenager on a family vacation, you know just how quickly they can grow bored with your destination, family together time and any activities you have planned. However, the following 10 destinations are so teen-friendly, there will be no rolling of the eyes, sulking or spending the week glued to earbuds. Here's where to take your teen for a fun family vacation:
It's hard not to fall in love with the beauty of the Hawaiian Islands, even if you're a sullen teenager who seems resistant to having a good time. There's something about the laid-back tropical island atmosphere that puts everyone in a good mood. Even better, Maui is a great place for outdoor activities, like snorkeling, surfing lessons, paddle boarding, canoeing and hiking.
Yellowstone National Park
Yellowstone National Park is another destination with scenery so mesmerizing that family members of all ages can't help but to fall in love. The nation's oldest national park is a great place for exploring, hiking and spotting wildlife, and you'll find a variety of other activities, like rafting, swimming in hot springs, watching geysers and zip lining.
Washington, DC
There are few teenagers who want to take an educational family vacation, but exploring the nation's capital can change that. Tour Washington DC during your next family vacation, and see some of the most iconic places in the world. Check out the museums, and head to Georgetown afterwards for some shopping.
Myrtle Beach, South Carolina
Myrtle Beach is often ranked as one of the top family vacation destinations in the country, and it's got something for everyone from toddlers to grandparents and especially teens. First, there's the beach of course, but it's also got amusement parks, water parks, miniature golf, shopping, dining and hundreds of way to let loose and have fun.
Cooperstown, New York
If you have a teenage sports fan on your hands, you can't go wrong with a trip to Cooperstown, New York, home of the Baseball Hall of Fame. Nearby Glimmerglass State Park makes for some fun outdoor adventures once you've had your share of baseball.
Gatlinburg, Tennessee
Both USA Today and Trip Advisor chose Gatlinburg, Tennessee as one of the top vacation destinations for teens. Nestled beneath the Great Smoky Mountains National Park, it's an excellent place to enjoy the outdoors, whether your teen loves hiking, wildlife watching, horseback riding, fishing rafting or photography. In town, shopping and dining are plentiful, and there's an amusement park, aquarium and other fun sites.
Park City, Utah
If you're looking for an excellent winter family vacation, Park City, Utah is the ultimate ski resort destination. That means plenty of winter sports for your active teen, and it's easy to get around town, even if you can't yet drive. However, fun can be had in Park City year-round. Take a trip in a hot air balloon, play disc golf, go zip lining, take a bike ride or spend some time on Main Street shopping and dining.
New York City, New York
Practically every teen dreams of spending some time in New York City, and your family vacation is the perfect time to make that dream a reality. Spend your days shopping at some of the most iconic stores in the world, dining on some of the best food you've ever eaten and exploring the traditional tourist sites, like the Statue of Liberty and Times Square.
Wisconsin Dells, Wisconsin
If a random city in Wisconsin has you scratching your head, wondering what your teenager could possibly enjoy here, you've obviously never been to Wisconsin Dells. Known as the "Water Park Capital of the World," there are so many water, amusement and theme parks to choose from. The area is also a fun place for boating, hiking, zip lining and other outdoor adventures.
Orlando, Florida
You may think of Orlando as a fun place for younger children, USA Today ranks it as the second-best vacation destination for teenagers too. While your teen may not want to hang out with Cinderella or Mickey Mouse, he or she will still enjoy the rides and attractions at the various theme parks in town.
Privacy Policy
Terms of Service
© 2023 Ask Media Group, LLC
Behind the Song: Dixie Chicks, "Travelin' Soldier"
by Rick Moore March 4, 2020, 5:00 pm
Bruce Robison
Dixie Clicks
Kelly Willis
Traveling Soldier
"Travelin' Soldier"
Videos by American Songwriter
Written by Bruce Robison
American songs about combat soldiers coming home, or not coming home, have existed since long before the music business as we know it (think "When Johnny Comes Marching Home" from the Civil War). From early sheet music to today's digital downloads, such songs have been big sellers because of the genuine emotion and sentiment behind the lyrics and melodies, and because so many people have lost their loved ones to war. One of the best of these songs is "Travelin' Soldier" by the Dixie Chicks.
While the Chicks themselves are good writers, they've also recorded a lot of good songs written by others. This was the case with "Travelin' Soldier," composed by Texas singer-songwriter Bruce Robison. Robison had recorded the song himself in the 1990s to little fanfare, but he hit the jackpot when the Chicks recorded it for their Home album in 2002. "Travelin' Soldier" soon climbed to the top of the country charts as a single.
A song about a lovelorn teenage girl waiting for the return of the young Army soldier she barely knows, Robison paints a vivid image of a small-town Friday night at the local high school football field when the girl learns of her soldier's fate: One Friday night at a football game/The Lord's Prayer said and the anthem sang/A man said folks would you bow your head/For the list of local Vietnam dead/Crying all alone under the stands/Was the piccolo player in the marching band/And one name read and nobody really cared/But a pretty little girl with a bow in her hair . The song really is a mini-movie, and Robison's visual lyrics still bring tears to the eyes of a lot of listeners with this song.
"Travelin' Soldier" was more than just a well-written and emotional piece of work. It was recorded by the Chicks while the U.S. was sending young people to fight in Afghanistan, so it was also timely, even though Robison had actually written it about a Vietnam War soldier. But since there's always a war somewhere, it would have been relevant whenever it was cut. Then, just as the song was climbing the charts to number one, Chicks lead singer Natalie Maines expressed her displeasure with then-President George W. Bush from the concert stage because of his pro-war stance. Country radio stations pulled "Travelin' Soldier" from their playlists over Maines' remarks, and within weeks the song had disappeared. The career of the Dixie Chicks went into decline, and while they've never completely gone away, things have never been the same for them either.
And now the Dixie Chicks are back with a new song, "Gaslighter," and Bruce Robison, a journeyman writer and performer if there ever was one (he's still at it, often with wife Kelly Willis), hopefully got good mailbox money and some satisfaction from touching a lot of people with a great song.
ARE YOU A SONGWRITER? ENTER THE AMERICAN SONGWRITER LYRIC CONTEST.
The Art, Science & Splendor of Rhyme, Part I
2019 Lyric Contest Winner Mike Guiney Has "Dream Co-Write" With Brent Cobb, Records Demo at OmniSound Studios
© 2023 American Songwriter
Spotify is currently not available in your country.
Follow us online to find out when we launch., spotify gives you instant access to millions of songs – from old favorites to the latest hits. just hit play to stream anything you like..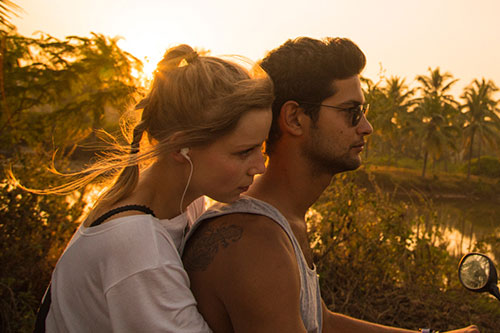 Listen everywhere
Spotify works on your computer, mobile, tablet and TV.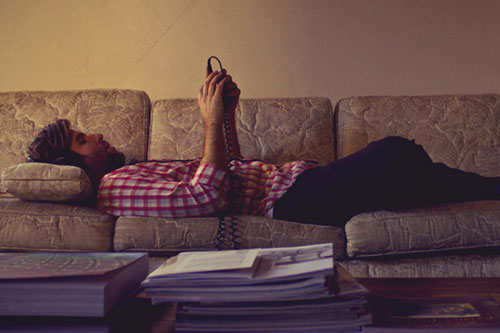 Unlimited, ad-free music
No ads. No interruptions. Just music.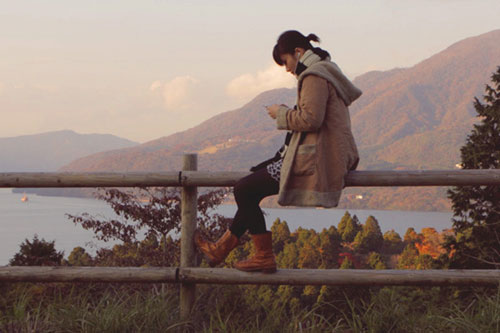 Download music & listen offline
Keep playing, even when you don't have a connection.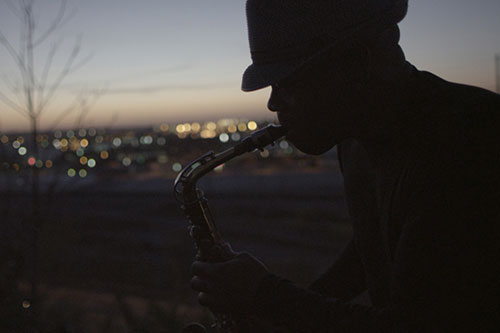 Premium sounds better
Get ready for incredible sound quality.
The Meaning Behind The Song: Traveling Soldier by Dixie Chicks
Traveling Soldier is a song that tells the story of a young soldier who meets a girl at a diner shortly before being deployed to Vietnam. They fall in love, exchange letters, but ultimately, he is killed in action. The song was written by Bruce Robison and popularized by the Dixie Chicks in 2002.
Table of Contents
The lyrics of the song are poignant and soulful, invoking strong emotions in the listener. The song's message is about the sacrifice of soldiers and their loved ones, the tragedy of war, and the ability of music to convey deep emotions and resonate with people around the world. The melody is simple and beautiful, with acoustic guitar and violin accompaniment, perfectly matching the lyrics' mood.
What Was The Inspiration Behind The Song Traveling Soldier?
Bruce Robison was inspired to write the song after hearing a story about two young people who fell in love one summer but were torn apart by the Vietnam War. Robison's brother served in the military during the Gulf War, which also influenced his writing. He initially recorded the song himself, but it wasn't until the Dixie Chicks added it to their "Home" album in 2002 that it became a chart-topping hit.
What Is The Meaning and Story Behind The Song's Lyrics?
The lyrics of Traveling Soldier tell the story of a young soldier who meets a girl at a diner before he is deployed to Vietnam. They fall in love, and he leaves behind a guitar and a picture of himself for her. During his time away, they exchange letters, and she waits for his return. However, the sad twist comes towards the end when she learns that he has been killed in action. The lyrics evoke themes of love, sacrifice, and tragedy, highlighting the reality of war and its impact on the lives of the soldiers fighting it and their loved ones back home.
What Was The Reception of the Song Traveling Soldier?
Traveling Soldier was well-received by both fans and critics, winning a Grammy award for Best Country Performance by a Duo or Group with Vocals. However, the song was also controversial due to the Dixie Chicks' political comments about then-President George Bush during a concert in London around the same time. This led to backlash from many fans, even though the band was exercising its freedom of speech. Nevertheless, Traveling Soldier remains a classic country ballad that continues to resonate with people of all ages.
What Are Some Little-Known Facts About the Song?
One interesting fact is that Bruce Robison wrote the song while he was performing at a hotel during a stopover on his tour. He started playing around with a tune, and the words of the song just came to him. Another fascinating point is that the song's video was directed by Natalie Maines' husband, Adrian Pasdar, who also appears in the video as the traveler soldier. To create the final mix of the song, the Dixie Chicks chose to use the first take they recorded, giving the song its natural, organic feel. These little-known facts add to the mystique of the song and enrich its meaning for fans.
What Impact Did The Song Have On Dixie Chicks' Career?
Traveling Soldier was one of Dixie Chicks' most significant hits, reaching number one on the Billboard country chart and crossing over into the mainstream pop charts. The song, along with the other tracks on the "Home" album, proved that the Dixie Chicks could move beyond their country roots and become successful crossover artists. The song's popularity led to increased interest in Dixie Chicks' music and helped them win over new fans, solidifying their status as one of the most iconic country-pop groups of all time.
What Is The Song's Connection to American Patriotism?
Even though the Dixie Chicks received backlash due to their political views, Traveling Soldier remains a patriotic song that honors the sacrifice of soldiers. The song's tender lyrics express gratitude for the men and women fighting for our country, and the story it tells celebrates the heroism and selflessness of these brave servicemen and women. Even though the song is set during the Vietnam War, the underlying message is timeless and universal, making it an anthem of hope and love for generations of Americans.
How Has The Song Traveling Soldier Impacted The Lives Of Fans?
Traveling Soldier has touched the lives of many people who have lost loved ones to war or have served in the military themselves. The song's haunting melody and heartfelt lyrics evoke powerful emotions and remind us of the power of music to heal and connect us. Many fans have shared stories of how the song has helped them grieve and come to terms with their loss, giving them hope and comfort during difficult times. The song's impact on fans is a testament to its enduring legacy and the power of country music to bring people together.
What Made Traveling Soldier Stand Out Compared To Other Dixie Chicks Songs?
Traveling Soldier stands out from other Dixie Chicks songs due to its poignant storytelling and emotional depth. While other songs by the band may be more upbeat or politically-charged, Traveling Soldier is a heartfelt tribute to the men and women who have served our country, and the loved ones they leave behind. The song's simplicity and sincerity resonate with listeners, making it a timeless classic that will be remembered for generations to come.
What Speech Did Natalie Maines Make That Rocked The Airwaves Back in 2003?
During a Dixie Chicks concert in London in 2003, Natalie Maines famously made comments about then-President George W. Bush, saying, "we do not want this war, this violence, and we're ashamed that the President of the United States is from Texas." These comments caused a firestorm of controversy in America, leading to many fans boycotting the band and radio stations refusing to play their music. This event highlights the freedom of speech and the rights of artists to express their opinions and views, regardless of the potential consequences.
What Is The Significance of The Song's Title?
The title of the song Traveling Soldier refers to the young man who falls in love with the girl at the diner before he is deployed to Vietnam. He is a traveling soldier, one of the many brave men and women who serve our country, often at great cost. The title reminds us of the sacrifice and heroism of these soldiers and their families, and the vital role they play in protecting our freedoms and way of life.
What Was The Main Reason Behind The Success of Traveling Soldier?
The main reason behind Traveling Soldier's success lies in its emotional resonance and universal appeal. The song's message of love, sacrifice, and hope transcends political and social boundaries, appealing to people of all ages and backgrounds. The Dixie Chicks' heartfelt performance and the song's beautiful melody and understated accompaniment give it a timeless quality that has stood the test of time. Furthermore, the song's storytelling and lyrics speak to the human experience, making it a relatable and powerful anthem that still resonates with fans today.
What Lessons Can Be Learned From The Song Traveling Soldier?
The lessons that can be learned from Traveling Soldier include the importance of love, sacrifice, and honoring the brave men and women who serve our country. The song reminds us that war is a devastating and tragic event that affects countless lives and that music can be a source of comfort and hope during difficult times. The song's message is timeless and universal, reminding us that we all have a role to play in creating a better world, one where peace and love triumph over hate and division.
What Is The Current Status of The Dixie Chicks?
The Dixie Chicks are still active and performing, although their music has taken a different direction in recent years. The band's most recent album, "Gaslighter," features more pop-influenced songs with themes of self-empowerment and feminism. The album was released in 2020 to critical acclaim and shows that the Dixie Chicks continue to evolve and grow as artists. Despite the controversies of the past, the Dixie Chicks remain one of the most iconic country-pop bands of all time, with a legacy that will endure for generations.
What Impact Will The Song Traveling Soldier Have On Future Generations?
Traveling Soldier will continue to have a significant impact on future generations, serving as a reminder of the tragedy of war and the sacrifice of soldiers. The song's timeless message of love and hope will continue to resonate with people of all ages and backgrounds, offering comfort and healing during difficult times. The beauty of the song lies in its simplicity and sincerity, reminding us that music can transcend politics, race, and nationality and bring us together in a spirit of unity and compassion.
About The Author
Krystal foley, leave a comment cancel reply.
Your email address will not be published. Required fields are marked *