The Best Greece Travel Agencies
Greece › Travel Agents for UK/US/Canada/Australia by Santorini Dave • Updated: June 6, 2023
Where to Stay in Santorini
Where to Stay in Mykonos
Where to Stay in Crete
Where to Stay in Naxos
Where to Stay in Paros
Where to Stay in Milos
Where to Stay in Delphi
Where to Stay in Corfu
Where to Stay in Rhodes
Where to Stay in Athens
Fantasy Travel – Excellent travel agency in Athens, Greece
My son doing a handstand in Santorini , which along with Mykonos , Naxos , Paros , and Athens are the most popular stops for first-time visitors to Greece.
The Best Websites for Greece Travel Planning in 2024
Fantasy Travel – Greek travel agency in Athens, good for the UK, Ireland, and Europe. Email at [email protected] . Kayak.com – Flight search Booking.com – Hotels in Greece, best prices and selection FerryHopper.com – Best site for booking ferries in Greece RentalCars.com – Best site for booking rental cars
What is the best luxury travel agent for Greece?
All of the travel agencies listed here can book both luxury and budget trips. There's no need to use a specialty agency for luxury bookings.
What is the best tour company for Greece?
It's not necessary to use a travel agency or tour company for planning travel in Greece. You'll pay more and get a worse selection of hotels. The best way to book Greek ferries , hotels, flights, tours, and rental cars is through specialized websites that will find the best deals and most options. And regardless of how you book, please avoid doing a cruise to Santorini or Mykonos as they are an awful way to experience the magic of the incredible Greek islands . But if you still decide to use a travel company then the following list of travel agencies are good, reliable, and trustworthy.
Travel Companies that Specialize in Greece & the Greek Islands
City Travel Agency Phone Number Athens, Greece Fantasy Travel 30.210.3310530 NYC, New York Hellenic Holidays 212.944.8288 Washington, DC Homeric Tours 800.223.5570 Chicago, Illinois Windy City Travel 312.951.0710 Boston, Massachusetts Kutrubes Travel 617.426.5668 Atlanta, Georgia Homeric Tours 800.223.5570 Seattle, Washington Mike Salvadore 425.483.8687 Houston & Dallas, Texas Homeric Tours 800.223.5570 Los Angeles, California True Greece 800.817.7098 San Francisco, California True Greece 800.817.7098 Denver, Colorado Homeric Tours 800.223.5570 Toronto, Canada Mr Travel 416.461.2424 Vancouver, Canada Omega Travel 604.738.7161 Montreal, Canada Magik Tours 514.344.9518 London, UK Fantasy Travel 30.210.3310530 Dublin, Ireland Fantasy Travel 30.210.3310530 Singapore Fantasy Travel 30.210.3310530 Sydney, Melbourne, Brisbane, Perth, Australia Fantasy Travel 30.210.3310530
Travel Agencies in Athens
Fantasy Travel is located in Athens, Greece and is a reliable company for booking packages, hotels, ferries, flights, and tours. (But once again, this is relatively easy to do on your own.)
Greece Travel Agent in the UK
Ionian & Aegean can arrange holiday vacations for all United Kingdom departures. Fantasy Travel in Athens is also a good choice for travelers from Britain, including London, Birmingham, Liverpool, Manchester, Leeds, Bristol, Edinburgh, and Glasgow.
Thomas Cook Alternatives
With the collapse of Thomas Cook Holidays many hotels and resorts in Greece are scrambling to fill rooms. There's never been a better time to get great deals online (and avoid the large package and all-inclusive travel companies).
Do I need a travel agent to book my vacation to Greece?
Absolutely not. There is so much good online information for Greece and the Greek Islands that it's easy to arrange a Greek vacation on your own. Travel agencies promote the hotels and tours that they've arranged special deals with. If you book through a travel agent you'll often have a small selection of resorts to choose from – sometimes these are still very good but it's much better to choose based on your interests and not be limited by the previous arrangements the agency has made.
But isn't it a lot of work to figure out a Greece holiday?
I guess if you want to make it hard, you can make it hard. But it certainly doesn't have to be. Pretty easy actually.
So, how do I book a vacation to Greece by myself? Where do I start?
I've written a lot about travel in Greece – start there. On almost every page you'll find a comments section where you can ask me questions about traveling in Greece. Don't be shy! I've never had a question that I thought was stupid or silly. (OK, maybe a few stupid ones, but I'm pretty open-minded.)
What are the best islands for a first-time visitor to Greece?
Santorini is an absolute must for all first-timers. It's the most beautiful island in Greece – and maybe the whole world. Mykonos is a great island if you like beaches and nightlife. Naxos is perfect if you like beaches, culture, and a slower pace. Paros is somewhere in the middle – good beaches, trendy restaurants, and bars, but no big club parties. Crete is a wonderful island loaded with beaches, history, culture, and wonderful towns but it's quite a bit bigger than the other islands I mentioned so go here if you have more than a week to explore it. There are regular ferries between all of these islands (from April to October) and island hopping is one of the most fun things you'll ever do.
What websites should I use for booking my trip to Greece?
Kayak.com – Easy flight search. Booking.com – Huge selection of Greece hotels and the best prices. FerryHopper.com – The best site for booking Greece ferries. RentalCars.com – Renting a car in Greece.
When is the best time to visit Greece?
For sightseeing April, May, October, and November are great. For swimming, suntanning, partying, island hopping, and sightseeing then June, July, August, and September are best. From late November until March most Greek islands go into hibernation and have very little open. Crete, Santorini, Rhodes, Syros, and Corfu are the exceptions. For certain, they are much quieter during the winter but they will always have enough open to have a pleasant visit. Crete, in particular, has a large year-round population and plenty of activity in the winter. Whenever you visit and however you book it, I do not recommend doing a cruise to Santorini and the Greek islands. Read More Santorini Holidays – A Guide Best Hotels on Santorini Best Tours & Things To Do in Santorini Best Hotels on Mykonos Best Hotels on Crete Best Tours & Things To Do in Crete Best Hotels in Athens
Get All New Content
Hi Dave, it's great that you take such time to answer Greece travel questions. So appreciated. My husband and I will be traveling to Greece for two weeks from late Sept into Oct. We are traveling with another couple who will have to end the vacation early(8 nights vs our 13 nights). I have planned our time as follows – Fly into Athens from Newark NJ spend 2 nights in Athens, ferry to Mykonos for 3 nights from there ferry to Santorini for 3 Nights. After Santorini our friends will fly back to Athens to catch the return home. My husband and I will ferry from Santorini to Crete for 4 nights then fly back to Athens for the return home. Does this itinerary make sense from a time standpoint? We want to avoid long ferry rides (6 hours +). Is 2 nights enough in Athens? Our friends wanted to do an extra day in Athens, but since they have to end the trip early, I don't think it's a good idea. Thanks so much for the help.
That sounds like a great itinerary. Two nights in Athens is enough time for most people but do plan for a busy visit to try to pack in the highlights.
When Island hopping, how do I plan on how much time/days to spend on each Island. This is my first time coming. My family is from Greece. I know I fly into Athens and need to book a hotel there. Do I book Hotel for each Island we go to?
Yes, book hotels for each island you plan to visit. Spend at minimum two nights on each island you visit – 3 or 4 nights is usually best. Be sure there are ferries running on the day you plan to travel between your current and next island.
Hi Dave, We're planning 3 – 5 weeks in Greece in May, 2022. Hope you can answer a few questions. We'd like a relaxed pace, are thinking to do the minimum time in Athens, then more relaxed pace on Santorini, Naxos, and/or Milos & Crete. We're don't need time to hang out on any beaches but will visit beaches to sightsee and swim.
What's the minimum time we should spend in Athens?
Does 3 – 5 weeks give us enough time to give the other destinations a relaxed visit? Or should we prune one stop?
We live near the beach in Honolulu, so we're looking for some contrasting mountain time on this trip as well; can we get this in say, Naxos, or should we tack on another country? We'd like to go to Croatia but it doesn't have to be on this trip.
We're most likely to tack on a couple days on each end of the trip in London to visit family as well as reduce the number of connections on the long flight between Honolulu. Should we fly between Crete and Santorini? I'm assuming both have flights to London and possibly Dubrovnik?
Thanks for your advice, Scott
3 to 5 weeks will give you a good amount of time to explore Athens and those islands. Obviously, more is better. I'd fly London to Crete, ferry to Santorini, ferry to Milos, ferry to Naxos, ferry to Athens. Spend at least 3 nights in Athens. More if you want to include short trips to Nafplio, Delphi, or the Meteora (all highly recommended).
Hi Dave, So much great information! We are trying to book a honeymoon for the Greek islands for June / July 2022. We had a travel agent make an itinerary and I tried to price it myself for August 2021 since the calendars for these places/travel don't stretch to July 2022 yet. His price came in roughly 25% higher. He said that everything is expected to just be more expensive next summer as a opposed to this summer because of lifted restrictions. I have 2 questions. 1) is there an expected big price increase from 2021 to 2022? 2) how much markup approximately do you think travel agents charge? Thanks for your help! Andres Hartman
1. Prices have actually been surprisingly high this year in Greece due (I think) to the unpredictable nature of booking and limited supply. 2. I have no idea what travel agents mark up the price, but 25% does not seem unreasonable.
Hello. I'm considering either Fantasy Travel or True Trips for an upcoming 3 week trip around the Greek islands. Do you have any comments on True Trips? Thanks.
I've heard different reviews of True Trips but have not had any direct experience with them. Like all vacation planning for Greece I recommend DIY. You'll get the best trip and best prices by booking hotels, tours, and ferries yourself.
We are traveling to Athens at the end of July and have 2 weeks. We are flying direct into Athena and then would like to head to the islands. We love amazing beaches and are so drawn to the architecture of Santorini but also are more interested in the quieter side of the islands. We need to fly from an island to Rome as Rome is where we catch our flight home to the US. We'd like to spend 2 nights in Italy. Can you recommend a starting point of an island from Athens, then possibly another island, the probably ending in Santorini for two nights? Do you think Santorini is a good place to fly from to Rome or would you recommend another island?
Thank you so much! Jen
Yes, Santorini is a great island to catch flights to Italy (Mykonos and Crete are also good). There are many great islands between Athens and Santorini: Naxos, Paros, Mykonos, Milos are all wonderful. Sifnos, Serifos, or Folegandros if you want something a little quieter.
Do you know anything about Hellenic Holiday Tours in NYC? He gave me a price which seems to be a lot higher than if I booked everything myself.
How much does a travel agent typically make for a 11 day trip? How much are the ferries approximately and vehicle transfers? Obviously a travel agent deserves to make money for their work. Is this a trustworthy agency? He also included a walking tour in Athens, a cataraman dinner cruise, 2 domestic flights, and ferry rides and all vehicle transfers.
I do not recommend people use a travel agency to book a Greek vacation. Obviously, I'd need all the details to compare your holiday package to a DIY vacation, so I can't comment directly, but in general you will get better rates and (just as important) better quality tours and hotels by booking everything separately.
We're travelling with a big group next summer – mostly couples but there are 2 families – One with 2 kids (7 & 9), one with 3 kids (ages 4,6,8). Any recommendations of a Santorini hotels that can accomodate 2 family rooms with caldera views?
The villas at Aria Suites are absolutely wonderful and can accommodate a range of different-sized groups. (The suites are also great but don't have the same caldera views.)
Can you recommend a Cave house for 4 in Santorini?
The villas at Aria Suites in Fira are wonderful. Cave houses with private jacuzzi. Great location steps from restaurants, shopping, and nightlife.
Do ferries run in March? I'm having a hard time finding the schedule for March from Athens to Crete, Mykonos, and Santorini?
Yes, ferries will run from Athens to all of those 3 islands but there might not be ferries between those 3 islands – those ferries start in March but the exact date differs every year and could be the 2nd half of the month.
Hi Dave, We're looking for a place to stay on Santorini in May. There are 5 of us in our family, all adults. We'd like a nice view, 2 bath, 3 BR, $300-$500 per night. Any suggestions?
Nothing comes to mind in that range. 3 bedrooms are rare. 3 bedrooms with view are rarer still. And 3 bedrooms with view in that price range are non-existant. Sorry.
Hi Santorini Dave, We are planning to stay in Chania on our trip to Crete. Is that airport easy to get in and out of, with many flights available? Or better to use the Heraklion airport? Thanks for your continued assistance. You're the best!
You'll find more flights to and from Heraklion but Chania has a better more comfortable airport.
Hi Dave, We live in Boston and are planning a trip to Santorini and Crete May 15-25. Is there a best airline to travel? Should we fly into Athens then book another airline to the islands? Or fly direct? Best to fly into Santorini and then go to Crete, or vice versa? Which island has the most accessible airport? Appreciate any guidance. Love your site!
There are no direct flights from Boston to the Greek islands. You can either fly direct to Athens then fly (or ferry) to Santorini, ferry to Crete, then fly back to Athens. Or fly through a western Europe hub like Paris, London, Rome, or Amsterdam, then fly to Santorini (skipping Athens), ferry to Crete, then fly back to western Europe. The only difference between doing Santorini or Crete first is the timing of the ferries. Crete to Santorini ferries leave early in the morning. Santorini to Crete ferries go in the late afternoon. Otherwise there's no difference.
Hi Dave, incredible site, glad I stumbled upon it. 4 of us (wife, 2 boys, 12 and 10) are starting the beginning stages of planning a trip to Greece next year, late June/early July. We thought about using a travel agent, but after reading your site, feel we can do it on our own. We're looking to do 10 days, coming from DC. 1) The travel agent suggested Athens, Patmos, and Rhodes. Seems to be a lot of traveling in there between spots and I hadn't really heard about Patmos. Any opinion on Patmos? 2) Our thought is Athens, Santorini, Naxos, and maybe Crete. Wondering if that is too much though. 1 day in Athens, 2 in Santorini, 2 in Naxos, 3 in Crete and 1 in Athens. That leaves 1 day, wondering if we need that extra one in Athens to view the Acropolis. Wondering if we should eliminate Crete as much as it pains me. 3) Our priorities our exploring the Greek Mythology, food, History tours (Ruins, Castles, Gods, and Olympics), cooking classes, volcanoes, snorkeling, boat ride, donkey tour, olive oil tour. Are the islands listed above good for these activities?
1. Patmos is rich with Christian history (primarily St John) and is a great island but it wouldn't be my first (or second choice) for first-time visitors to Greece. And yes, that itinerary has a lot of travel – Rhodes is 6 hours away by ferry, Athens is 7 hours, and those ferries do not run every day. There's no airport on Patmos. 2. With only 10 days, Athens is deserving of 1 day but no more. Santorini and Naxos would be what I would recommend but Knossos on Crete is a wonderful introduction to Greek myth (be sure to get a guide at the entrance gates), so it would be tough to drop Crete. No clear answer here. Try to fly one way to save time – e.g. ferry to Naxos, ferry to Santorini, ferry to Crete, then fly Heraklion back to Athens. Or even better you can fly from Santorini or Heraklion back to western Europe and not have to return to Athens at all – that will save you even more time. 3. Yes, those 3 islands are a perfect mix for your interests.
I'm planning a Greece honeymoon in September. We're coming from the east coast of the USA. The plan is to fly into Mykonos for several nights there, then ferry to Naxos for several nights, then ferry to Santorini for 4-5 nights.
How easy it to get on and off the ferries with luggage? Since we'll be traveling for a week and a half we'll probably have 3-4 suitcases. And do Greek ferries charge per carry on item like airlines?
Also, thank you so much for dedicating your time and making this such an informative site. It's very much appreciated.
There are no limits to how many bags you can take on a Greek ferry. (OK, technically, there probably are some restrictions but for practical purposes you can have as many bags as you want.) And there's no charge for bags in any way. But you do need to be able to carry them on and off in one shot, so don't plan on returning to grab that 3rd suitcase. It is a little tricky getting on and off with luggage (rollers don't work on the grated ferry floor) but you don't/shouldn't take large bags upstairs. There's storage on the entry level (with the cars) for all large baggage.
I'm in Greece from 18 November to 26 November. I have already booked myself at Elite Luxury Suites from 23 to 26 at Oia. Wonder if it's the best choice that I have made!!??
Can you help planning the other days that I am left with? Some of the queries I had are: 1. Is it worth taking a ferry to Santorini one way and flying back? Or should I stick to flying both ways? 2. Would Paros be worth visiting during this time? If yes, how many days should I plan there and where can I stay while keeping in budget? 3. Is Hydra worth visiting? 4. Any day trip recommendations from either Athens or Santorini? 5. Must see historical sites in Athens? Do not wish to spend a lot of time in Athens. 6. Any must do in Greece during this time that I am missing? 7. Any other island that is worth considering given the duration and time of the year? I am more interested in good food and romantic/quiet time. I really wanted to visit Mykonos for it's beauty of town but I don't think it's a good idea in November.
I hope that's not too many questions for a single post!
1. With only 3 days there I would fly both ways. 2. Paros or Naxos are both good in November (though will be quiet). 2 nights there would be good. Or 3. 3. Yes, Hydra is great. But also quiet in November. 4. Nafplio is one of the best day trips from Athens. With only 2 full days on Santorini, no time for a day trip. 5. Read: Best Things To Do in Athens . (Do a food tour if you have time.) 6. Specific to late November, no. 7. Athens, Santorini, and Naxos or Paros will keep you plenty busy. No time for anywhere else (beyond one day trip to either Hydra or Nafplio).
This is great information. Could you tell me anything about Xenones Filotera? I am traveling with 5 in my family and through this looked nice but didn't see any comments or information about it on your page. Martha
Xenones Filotera is a very nice place with incredible caldera views. The defining feature (for deciding whether to stay there) is the location. You're not in any town but a 20 minute walk from Imerovigli and an hour from Oia (in the opposite direction). Few restaurants are within a quick walk (though the brand new Cavo Tagoo is next door and they have a great bar/restaurant). There is a bus stop (with buses going to both Fira and Oia) about 2 minutes from the hotel.
Do you know what is the best/most reasonably priced way to travel from Chicago to Santorini? We plan to visit in June. Currently, flights are not available, but want a place to start when they do become available. Thank you!
Use kayak.com to search for the cheapest flights to one of the major hubs in western Europe: London, Paris, Rome, Frankfurt, or Amsterdam. Then search for a cheap flight on a European budget airline (e.g. Ryanair, Easy Jet, Transavia, Volotea) to Santorini. If you want to visit more than one island or city in Greece then be sure to fly in and out of different airports so you don't have to double back – e.g. fly Rome to Santorini, ferry to Mykonos, fly Mykonos to Rome.
Just wondering what you think of Dream Island Hotel? Is it close to the city centre of Fira? Is it a good hotel to stay at? We'll be in Santorini in August. Leigh
A good value hotel with a very nice pool area and a 5 minute walk to Fira's main square and caldera views. The views from the hotel are to the east (not the caldera).
We will be traveling with a large family group to Mykonos. We need 5-6 bedrooms and think we need to be able to walk to restaurants and bars as half the group are boys in 20s but would also like to be close to beaches. A villa would be great but are there any that are walking (really close to town) near beaches or pools? Your site very helpful but didn't see much on villas or large group accommodations.
Nothing comes to mind right in Mykonos Town. A good compromise would be getting a couple of family rooms at Acrogiali Hotel on Platys Gialos Beach (several beach bars within walking distance and a short bus ride to nightlife of Mykonos Town).
I'd like to visit Greece in September (probably Athens, Santorini, and Mykonos). When should I book my flight and reserve my hotels? Is it getting too late to find good hotels?
Too late to book for September? No. Should you get looking for flights and start booking hotels? Yes. The earlier you book the better, but you still have plenty of time. The best hotels on Santorini can get fully booked 6 to 8 months in advance but there'll often be something available right up to the last minute. If a caldera view is important then try to book a hotel at least 4 months in advance.
Leave a Reply Cancel reply
Your email address will not be published. Required fields are marked *
We Know Greece
Let us plan your perfect Greek vacation.
An authentic experience of Greece, by Greeks.
We're passionate about sharing the magic of our beloved Greece with you.
Our team consists of experienced, Greece-obsessed travel experts, and we pride ourselves on creating premium, handcrafted trips that will immerse you in the rich history, vibrant culture, and breathtaking beauty of this ancient land.
Each journey we design is handcrafted in order to ensure an unforgettable experience that will resonate with you long after you've returned home.
Join us in exploring the sun-kissed islands, crystal-clear waters, and charming villages that make Greece an enchanting destination like no other.
Let's embark on an adventure together and create memories that will last for a lifetime!
Our happy travelers
Explore the captivating testimonials from our delighted clients, and see why they loved exploring Greece with us.
More Reviews
" My family and I had the most incredible trip to Greece, all thanks to We Know Greece! Their attention to detail and personalized itinerary made our vacation a truly memorable experience. From the hidden gems they suggested to the warm and friendly guides, we couldn't have asked for a better travel partner. Highly recommended for anyone looking to explore Greece's beauty! Jennifer S
" Booking our honeymoon with We Know Greece was the best decision we made. They crafted a unique and romantic experience that surpassed our expectations. Every step of the journey was seamless, and their insider knowledge led us to some unforgettable spots. We're already planning our next trip with them! Mark and Lisa T
" I can't say enough good things about We Know Greece! Their passion for Greece and commitment to creating the perfect trip shone through from start to finish. The accommodations they selected were stunning, and their recommendations for local cuisine were spot-on. If you want a truly immersive Greek experience, look no further! Natalie R
" I've traveled with many agencies, but We Know Greece stands out. Their expertise, attentiveness, and genuine care for their clients made my solo trip to Greece an amazing adventure. I felt safe and well-taken care of, and their personalized itinerary allowed me to connect with the country in a way I never thought possible. Can't wait for my next trip with them! Tom H
" From the moment we contacted We Know Greece, we knew we were in good hands. Their warm and friendly approach, combined with their deep knowledge of Greece, resulted in a once-in-a-lifetime trip for our group. The memories we made will be cherished forever, and we can't thank them enough for the remarkable experience. Highly recommended! Karen M
Why visit Greece?
Picture yourself wandering through the narrow, cobblestone streets of a charming village, taking in the sweet scent of citrus blossoms and freshly cooked food as it wafts through the air.
Imagine the sun's warm embrace as you lounge on a secluded beach, the soothing sound of azure waves crashing against the shore inviting you to dive into the crystal-clear water.
Greece is a place where ancient history and vibrant modern culture collide, where time-honored traditions are celebrated amidst breathtaking landscapes that have inspired countless myths and legends. It's a land of unforgettable sunsets, mouthwatering cuisine, and the warmest, most hospitable people you'll ever meet.
Visiting Greece is like stepping into a dream, a beautiful adventure that will capture your heart and leave you yearning for more. So, come, let us show you the true essence of Greece and create memories that will be cherished for a lifetime.
How it works
Curious about how our handcrafted trips come to life? We've got you covered! Get a quick glimpse into our process, and see how we transform your dream Greek adventure into an unforgettable reality.
Tailor-Made Trips
Experience Greece like never before with our tailor-made trips, customized to your preferences and desires. Fill out the form, and our travel experts will review your request and help you design your dream adventure.
Start Your Tailor-Made Trip
Dive into the heart of Greece with us, where the beauty of sunsets, the warmth of smiles, and the rhythm of life create an enchanting symphony.
Contact Info
CrossAtlantic Group Inc. Head Office
18756 Stone Oak Pkwy San Antonio, TX 78258 USA ARC# 45759173
T: 210-775-5533
Useful Links
Frequent Questions (F.A.Q)
Terms Of Use
Privacy Policy
© 2023 We Know Greece, all rights reserved.
Powered by Visual Row .
210-775-5533
Explore Greece
Tailor Made
Search Please fill out this field.
Manage Your Subscription
Give a Gift Subscription
Sweepstakes
Intelligent Traveler
3 Incredible Itineraries for Travelers Heading to Greece This Year
Three Greece travel experts weigh in on how to craft the perfect trip — top hotels, informative tours, and Cycladic islands included.
Paul Brady is the news director at Travel + Leisure and the brand's expert on cruise travel. He has been covering the travel industry for more than 15 years for outlets including Condé Nast Traveler , Skift , and The Huffington Post .
Monica Farber/Travel + Leisure
In the past few years, tourism to Greece has boomed. With the summer high season only a few months away, now's the time to lock in your own plans, whether they call for a tour of the classics or something a little more adventurous. Here, a collection of trips from the three Greece experts on Travel + Leisure 's A-List .
A Classic Crowd Pleaser, Arranged by Petros G. Zissimos of Hellenic Holidays
Ian Dagnall/Alamy
This quintessential itinerary includes visits to some of Greece's most iconic destinations, Zissimos says, adding that "it's our most popular trip for 2023 so far." Touch down in Athens, where you can hit highlights such as the Acropolis and Areopagus with a guide, then explore neighborhoods like Kolonaki and Plaka on your own. Zissimos recommends staying two nights at the well-situated Electra Metropolis before heading off to the Cycladic island of Mílos, accessible either by air (45 minutes) or by ferry (from three hours).
Seux Paule/Hemis/Alamy
"Mílos has dozens of beaches to visit, with different combinations of sand, stone, and shells," says Zissimos, who's especially partial to Sarakiniko. He also recommends a sailing excursion to Kleftiko, where volcanic rock formations make for spectacular photos, and an evening in the town of Adamantas, where tavernas line the waterfront. The seaside Melian Boutique Hotel & Spa , on the northeastern tip of the island, is a go-to for Zissimos.
Matteo Colombo/Getty Images
You'll need a morning for the four-hour ferry ride to Naxos, an island offering a solid combo of archaeological sites and contemporary adventures. "There's a beach for everything here," Zissimos notes. "Agios Georgios is known for windsurfing, while Mikri Vigla is the place for kitesurfing." In between, Zissimos can arrange guided visits to the Temple of Demeter and the Portara, the 2,500-year-old marble gate that stands at the entrance to Naxos Harbor. His preferred place to stay is Villa Marandi Suites , with its whitewashed ocean-view rooms.
Courtesy of Auberge Resorts Collection
After breakfast, catch a high-speed ferry (90 minutes) to Santorini, then check in to the cliff-top Grace Hotel, Auberge Resorts Collection . Spend the next day on a sailing excursion, complete with snorkeling stops. Zissimos can also set up wine tastings and recommend hikes, like the coastal path from Fira to nearby Imerovigli, with its jaw-dropping views of the caldera. Zissimos suggests leaving time for dinner in the ever-in-demand village of Oia, known for its sunsets. From there, ferry or fly back to Athens for the trip home.
Something Less Expected, Planned by Christos Stergiou of TrueTrips
P Tomlins/Alamy
The capital is a must-see, Stergiou says, "because its classical history has so distinctly influenced modern thought." He suggests a guided tour that takes in both the ancient and the contemporary, with visits to the Acropolis Museum and the Temple of Olympian Zeus as well as landmarks around central Syntagma Square, including the Greek Parliament. Conveniently, his hotel pick, Hotel Grande Bretagne, a Luxury Collection Hotel , is located on the same square. "It's the grande dame of Athenian hotels," Stergiou says.
Izzet Keribar/Getty Images
From Athens, head for Patmos, "an island that exudes a unique aura thanks to its seemingly untouched natural beauty," Stergiou says, adding that it's a Christian pilgrimage site, as it is believed to be the place where the Book of Revelation was written. His favorites include the village of Chora, a UNESCO World Heritage site and "one of the best-preserved medieval settlements in the Aegean." Stergiou can also arrange for private boat excursions for sightseeing, swimming off uncrowded beaches, and dining in a hyperlocal family-run restaurant. His go-to hotel is close to his heart: the Petra has been in the Stergiou family since 1989. The 11-suite inn is now part of Small Luxury Hotels of the World.
Courtesy of Cosme, A Luxury Collection Resort
After a late checkout, hop aboard the overnight ferry from Patmos back to Athens — in a private cabin, of course. In the morning, it's an easy one-hour flight to Páros, a place Stergiou calls "up-and-coming, or maybe already there." Make your way, with a guide, to the island's north and the Environmental and Cultural Park of Páros. The area "is filled with fascinating attractions, including the old shipyard and the Monastery of Agios Ioannis Detis, built right above the sea." Check in at Cosme, a Luxury Collection Resort , where Stergiou likes the Aether suites, with their sea views. Spend the rest of your time either lounging on Páros's sandy beaches or making day trips to nearby islands like Antiparos, before taking the ferry (from 90 minutes) over to Santorini.
Ståle Eriksen/Courtesy of Canaves Oia Epitome
"It's not exactly under the radar," Stergiou notes of Santorini, "but with the right guides, you can still tap in to the more traditional side of the island." He recommends spending one day exploring Assyrtiko vineyards, such as Domaine Sigalas; he also suggests a guided walk through Oia, the picturesque if popular village that still conceals a few lesser-known corners. As for where to stay, the Canaves Oia Epitome strikes the right balance between proximity to the island's best restaurants and seclusion — particularly when you're booked in a one-bedroom pool villa. Stergiou suggests one last night back at the Grande Bretagne before your flight home.
Off the Tourist Trail, Recommended by Mina Agnos of Travelive
Joanna Kalafatis/Alamy
Start in Athens, Agnos says, "but unless you've never been to the Acropolis, I'd suggest instead a tour of the stunning archaeological site of Cape Sounion, south of the city, where there are spectacular sunsets." Spend another day on a guided tour of the city's cafés and ouzeri, low-key bars that serve the anise-flavored spirit along with platters of meze. Agnos loves the centrally located and newly opened hotel Xenodocheio Milos , from the group behind the Estiatorio Milos restaurants.
Spiros Papadakis/iStockphoto/Getty Images
Your next stop is Sérifos, "a Cycladic island that has some of the most stunning beaches in Greece, including sandy Psili Ammos, which is often on lists of Europe's best," Agnos says. More rugged and lesser-known than nearby spots such as Mílos, it's nevertheless easily accessible by ferry (from two hours). Agnos suggests taking time to explore the island's mythological sites, such as the ancient construction known as the Throne of the Cyclops, before spending time swimming or hiking. She recommends the Hotel Rizes overlooking the port.
Emi Cristea/iStockphoto/Getty Images
From there, it's onward by ferry (from 6 1⁄2 hours) to Naxos, the beachy island that's also a favorite of Zissimos. For her part, Agnos recommends the island's many hikes (like a half-day round-trip from the village of Chalki) and can also arrange for cooking or pottery classes. Stay at the hilltop 18 Grapes , with its two pools and views of the sea, or Naxian on the Beach , which has 10 seafront suites.
Athina Psoma/Alamy
From Naxos, it's an easier ferry (from 90 minutes) west to Sífnos, a less-visited Cycladic island with a growing reputation for food. "It's famous in Greece for having some of the country's best culinary experiences," Agnos explains, as it's the birthplace of distinctive dishes such as revithada, a chickpea stew, and mastelo, red-wine-braised lamb. The island also has its share of hikes, from easy three-mile loops to challenging nine-milers. Agnos recommends a stay at the Elies Resorts , on Vathi Beach.
A version of this story first appeared in the February 2023 issue of Travel + Leisure under the headline "The Best of Greece, Three Ways."
By clicking "Accept All Cookies", you agree to the storing of cookies on your device to enhance site navigation, analyze site usage, and assist in our marketing efforts.
1 (855)-274-2274
Start Planning
phone number
PRIVATE TRAVEL
East Africa
North africa, southern africa.
South Africa
Through its extraordinary wildlife safaris, environmental majesty and ancient traditions, Africa is an epic storybook adventure. Experience unparalleled luxury via rainforest, coastline, dessert and mountain.
Southeast Asia
Southwest asia.
Intoxicatingly beautiful and rooted in custom, Asia reveals a heightened mysticism and generosity of spirit throughout each celebrated region. Discover centuries of culture and engaging hospitality with every step.
Cayman Islands
Dominican Republic
Puerto Rico
Saint Barthelemy
Turks & Caicos
Choose from an ever-increasing portfolio of luxury resorts and private islands along the azure waters of the Caribbean. Marine adventure, culinary perfection and complete seclusion all have a spot on the day's agenda.
Central America
Soothing vistas and diverse eco-adventure await in Central America. See the sun rise over the rim of a volcano, roam the ruins of the Mayans, ride through nature conservatories and paddle through jungle mangroves.
Czech Republic
Mediterranean
Netherlands
Switzerland
United Kingdom
A multitude of environs– coast, country and city – make for a feast of diversity in Europe. The unique histories, gastronomic extravagance and cultural riches bring a deluxe profusion of Old World elegance.
United Arab Emirates
Middle East
Ancient cultures and modern pleasures coalesce in the fascinating nations of the eastern Mediterranean and those ringing the Persian Gulf. Encounter pockets of immense historical significance, refined opulence and breathtaking beauty.
North America
For enjoying a stateside sojourn, drinking in Canada's natural wonders or exploring the magnitude of Mexico, this continent offers spectacular diversion. Find flavours to arouse every taste bud and an array of cultures to match.
French Polynesia
New Zealand
South Pacific
A world of exotic wonder awaits in Australia, New Zealand and the South Pacific islands. Drift through romantic nights and endless days of natural splendour, aquatic adventure, decadent resorts and epicurean delights.
Galapagos Islands
South America
From the beaches of northern Brazil to the southern tracts of Patagonia, this continent is the sum of a thousand parts. Experience ancient cities and heritage haciendas, volcanic hot springs and vibrant café cultures.
Explore a world of luxury
View all destinations
World Cruises
Expedition Cruises
River Cruises
Honeymoon Cruises
Family Cruises
Solo Cruises
Bridge Cruises
Alaskan Cruises
Antarctica Cruises
Asia Cruises
Bahamas Cruises
Caribbean Cruises
Danube River Cruises
European Cruises
Galapagos Cruises
Greece Cruises
Hawaiian Cruises
Iceland Cruises
Mediterranean Cruises
Mekong River Cruises
New Zealand Cruises
River Nile Cruises
South Pacific Cruises
World Cruise
Cruise Destinations
Whether you dream of island-hopping your way down Caribbean island chains, connecting the ocean waters with a Panama Canal cruise, or sailing into an exotic Mediterranean port at cocktail hour, our expert Travel Designers can curate the luxury cruise vacation of a lifetime.
Explore a world of luxury cruising
Search all cruise types
What to Expect on a Safari
Best Time for a Safari
Travel With a Purpose
Safari Blog
Press & Media
Testimonials
Safari destinations.
What can you expect from a Tully Luxury Travel safari? In a word: magic. You will witness extraordinary wildlife amid untamed beauty and unparalleled luxury. You will take a thousand pictures – and make a thousand more memories.
Luxury Safaris
View all luxury safaris
Private Island Resorts
Beach Vacations
Family Vacations
Luxury African Safaris
Luxury Cruises
Luxury Train Travel
Group Travel
Adventure Travel
Medical & Wellness
Wine Travel
Food & Gourmet Travel
Vacation Types
View all vacation types
Tully Videos
Bespoke Magazines
The Art of Whispered Luxury with Barbara Muckermann
The Ocean State of Mind with Chris Austin
Exploring the Wilderness with Steve Smotrys
Luxury Defined by You: Designing the Most Exclusive Travel Experiences in the World
Luxury travel's most inspiring stories told by its most celebrated icons. From wildlife experts, fashion designers and artists, to historians, chefs and more, this inspiring podcast series is designed to show you the world's most exclusive travel experiences through the eyes of the people that know them best.
Explore our media
View all media
Why Travel With Us?
Conservation & Giving Back
River Cruise
Small Group
View all Preferred Partners
Our Partners
What is the Tully Difference? The most satisfying travel experiences are the ones that captivate and transform you as a person and that deepen your connection to the world around you. It is that belief that fuels our desire to create rewarding travel experiences for people who are passionate about discovering the essence and heart of a destination.
The Tully Difference
Home > Greece
Greece - Private Travel
From its ancient and momentous past to an incredibly vibrant and modern present, Greece is everything you want in a luxury European vacation – with miles of coastline as your playground, glorious mountain views, sun-drenched beaches, a scintillating social life, and adventurous people.
With miles of coastline as your playground, sun-drenched beaches and a scintillating social life, luxury Greek travel can take many forms.
Greece luxury travel can take many forms, from the highest peak of Mount Olympus to the coral reefs ringing more than 200 islands and beyond. And as the very seat of Western civilization, Greece truly feels like you've just come home. At the crossroads between Europe, Asia, and Africa, Greece is the birthplace of not only democracy but also of philosophy, literature, science, and mathematics. Little wonder that this country of 11 million has a passionate viewpoint of its place in the world and an unbridled desire to show and tell you all about it. Visitors immerse themselves in the monasteries of Meteora, the Temple of Apollo, the sanctuary of Olympia, and the Theatre of Epidaurus. The Acropolis of Athens watches over the city in all its iconic architectural glory; the many exciting cultural pursuits below bookend most luxury travel itineraries to the country. And while the country's culinary pursuits are indeed profound, you can work it off living the sporty life during the day, letting the kitesurfing, rock climbing, scuba diving, and boating work off the calories – and work up your appetite for more.
Top Destinations
The city's exploding with new art galleries, new museums and new neighborhoods to explore.... Read more
Romantic cliffside alcoves and amazing views of the endless Aegean Sea. ... Read more
Mykonos has no shortage of cosmopolitan culture and exotic exploits to indulge in.... Read more
Its lush coastline, verdant hills, and sparkling bays have drawn visitors since the 8th century BC... Read more
The Best of Greece
The best ways to explore are often by foot… or by fork. From ruins of ancient civilizations and temples shrouded in Greek mythology to the quintessential blue and white buildings that line the cobbled streets. Explore thriving metropolitan cities and feast on some of the best street food you'll likely ever happen across. Our bespoke excursions and cruise itineraries are designed so you can experience the very best of beautiful Greece.
When to go:
Avg. duration:, language(s):.
Greek, English
View Details
Private Travel Partners
The coveted relationships we have with our Global Travel Partners are second to none and allow us to offer you the extraordinary trips that you desire.
Meet our Greece Travel Designers
What is the most memorable vacation you have planned for a client? I booked a group of 14-16 people on a Uniworld River Cruise, who wanted to include a cycling trip. I researched several companies asking if they would follow our river cruise down the Rhine. There were a lot of components, but it turned out perfect!
Senior Travel Designer
What is the most memorable vacation you have planned for a client? A ladies' food and shopping trip across Italy, including Rome, Lake Como, Sorrento, Cinque Terre and Portofino. It was such a fun trip to plan from beginning to end and the ladies enjoyed every minute of it and planned to do it again!
Natalie Thomson
What is your approach to planning bespoke luxury travel? Our role can be so important. Whatever we plan will make for lasting memories and can seal or bond families, love and friendly relationships. It is primarily about listening and understanding what a client wants; their needs, moods and family dynamics.
Saloua Rezgui
If you're considering bespoke private travel to Greece, let our expert Travel Designers make your vacation truly customized from start to finish. Having spent the last three decades traveling and experiencing the best luxury offerings firsthand, Tully Luxury Travel has an exceptional understanding of Greece. We have the contacts and the relationships in place to ensure your travel needs are met – milestone celebrations, romantic dinners, private tours, dietary requirements, special room-service requests – all the details curated in step with your every wish. In Greece, our private travel specialists have insider information about which islands to visit and in what order, the best days and times of the week to tour the archeological sites, and the best luxury hotels to suit your preferred agendas, active and otherwise. The time to start planning your next vacation is now. Our private luxury travel service also allows us to secure the best amenities and VIP extras at no additional cost. That's the Tully Difference. Talk with a Travel Designer and start planning your bespoke luxury Greece vacation today.
Established
Over 35 years' experience and industry-recognition in curated luxury travel.
Exceptional Service
Work with our award-winning Travel Designers who have lived and travelled all over the world.
Enjoy exclusive access to the finest amenities and upgrades thanks to our preferred partnerships.
Making travel dreams a reality with our unparalleled customer service, attention to detail and expertise.
Award Winning…
Throughout the years, Tully Luxury Travel has been recognized as a top producing agency by virtually every luxury cruise line and hotel property.
More Greece Inspiration
The best time to take a mediterranean cruise.
Destination | Mediterranean
Cruising the Mediterranean Sea yields centuries-old ports steeped in history, cultural and religious icons, and tranquil island villages. ...Read more
Travel Guide: Greece
Destination | Greece
A Greece vacation guide needs to cover all the bases – and hit all the right beaches. ...Read more
Visiting Santorini for the First Time
Destination | Santorini
Consider this checklist of the best things to do in Santorini for your inaugural trip. ...Read more
Why choose us? We believe our award-winning service, more than three decades of experience, and firsthand knowledge of luxury travel in every part of the world shine through in the wonderful testimonials that we receive every day from our valued clients who return year after year.
Average Cutomer Rating:
'They know how to bring your dream vacation to life!!'
I have been working with Tully Luxury Travel for years and love their attention to detail. They seem to know exactly what their clients needs are.
'Exceptional travel company'
I have been with Tully luxury travel almost 20 years and Diana Wehrle has been my advisor all along. I find them very professional, efficient and willing to go the extra mile.
Tully Luxury Travel | Inquiry Form
Make an inquiry.
1 (855)-265-0890
First name * The first name of the user.
Last name * The last name of the user.
Email * The email of the user
Phone number * The phone number of the user
How did you hear about us? * Please select Google Search E-newsletter Newspaper Condé Nast Traveller Architectural Digest Bespoke Experiences Magazine Social Media Referral Other A drop-down selector for the users to select how they heard about Tully Luxury Travel.
Land Vacation
Cruise Vacation
Destination * Please select Argentina Auckland Austria Bahamas Barbados Belgium Belize Bhutan Blue Mountains Botswana Brazil Cairns Cambodia Canada Chile China Christchurch Colombia Costa Rica Czech Republic Denmark Ecuador England Ethiopia Egypt Far East Finland France Germany Greece Guatemala Hawks Bay Iceland India Indonesia Ireland Israel Italy Japan Kaihoura Kangaroo Island Kenya Laos Madagascar Maldives Malta Mauritius Melbourne Mexico Middle East Morocco Myanmar Namibia Nepal Netherlands Norway Peru Portugal Queenstown Russia Rwanda Scotland Seychellesa Singapore South Africa South Asia South East Asia Spain Sri Lanka St. Lucia Sweden Sydney Taiwan Tanzania Tasmania Thailand Turkey Turks and Caicos U.S.A Uluru Region United Arab Emerates Vietnam Whitsundays World Cruise Zambia Zimbabwe A drop-down selector for the users to select a destination.
Travel dates MM slash DD slash YYYY The check-in date of the user.
Check-out MM slash DD slash YYYY The check-out date of the user.
Trip notes Any notes of the user.
Privacy consent * I agree with the privacy statement *
Subscription consent Tick if you would like to receive emails with travel inspiration, offers & exclusive event invites
Comments This field is for validation purposes and should be left unchanged.
Every item on this page was chosen by a Veranda editor. We may earn commission on some of the items you choose to buy.
So, You Want to Go to Greece? We Asked a Travel Expert Everything You Need to Know
Virtuoso's Ronnie Liadis shares her top travel tips for Grecian travel in 2021.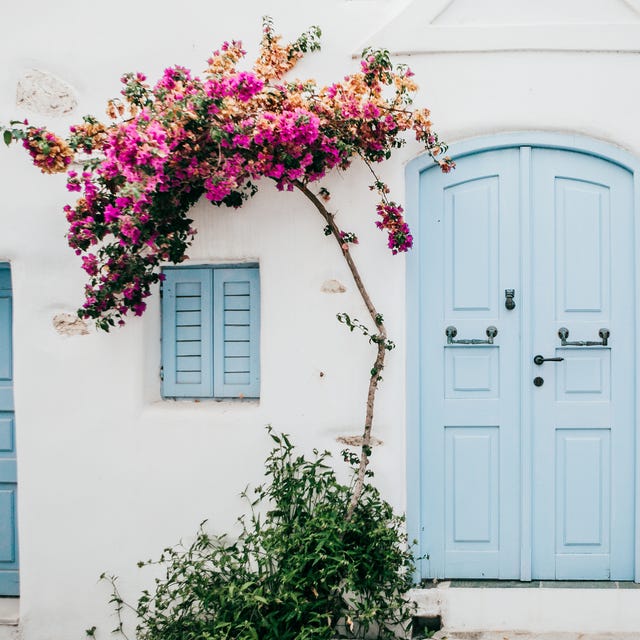 When Greece first announced earlier this year that it would open its borders to fully vaccinated Americans (and those with a negative PCR test) in late spring, bookings for Greek vacations began to skyrocket across the country. Virtuoso travel advisor Ronnie Liadis says between rebookings of 2020 trips and people desperate for an international getaway after more than a year at home, many hotels across the Greek Isles have reached full capacity for September. We asked Liadis what we need to know about traveling to Greece this year and a few destinations we may want to consider to avoid crowds of tourists.
Greece Travel Requirements
Liadis says the borders to Greece are open to fully vaccinated Americans, and she recommends keeping a laminated copy of a vaccination document or a photo stored on your phone, as some arrivals will be subject to spot-checks at the airport. The borders are also open to those with proof of a negative PCR test 72 hours prior to arrival. All travelers will need to fill out a Passenger Locator Form at least 24 hours prior to arrival and departure. Downloading the Visit Greece app is suggested to make following protocol easy.
It's important to stay up-to date with Greece's mask and social distancing guidelines as you prepare to travel as well. As of the date of publication, the country requires wearing masks in public places and social distancing. Additionally, all shops, restaurants, and museums are open at limited capacity, so it's best to make reservations where you can.
Where to Travel in Greece
Liadis says she is visiting Greece herself in early June to discover the travel trends and be able to best assist her clients looking to travel to the country. She says Athens, Santorini, and Mykonos are the most popular destinations across Greece's 1,000-plus islands and will likely be the hottest travel spots for international travelers this year.
"The small, more remote islands are spread out and have smaller hotels, which is preferred for this summer," she says. "Naxos and Paros are two islands in Cyclades that aren't as built up, and the small hotels there offer plenty of space so guests feel comfortable." Liadis also notes that Halkidiki, a beach resort area in northern Greece, is an excellent travel destination offering a luxurious Grecian experience without the crowds.
While Turkey and Italy are both close by, Liadis advises travelers to tame their wanderlust and stick to staying in Greece for the duration of their trip. "Greece has so much to offe, from ancient history, magnificent beaches, charming villages, and local cuisine, that I recommend seeing more of Greece and keeping another country for another trip. There are more than 1,000 islands, and every one has its own personality. You can never be bored in Greece."
Discover four luxury travel recommendations below for experiencing the best of Greece while avoiding the crowds.
Book a Fully Planned Vacation with a Trusted Luxury Travel Group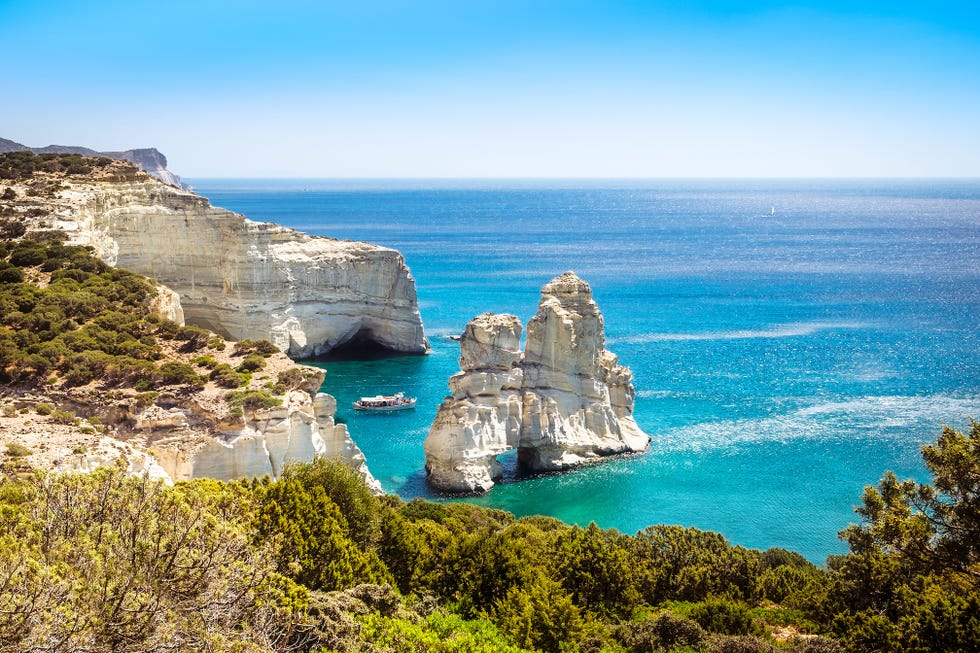 TCS World Travel , a luxury tour operator and private jet expedition company, is offering a can't-miss, all-inclusive vacation experience, Undiscovered Greek Isles . This fully customized, private vacation offering creates the perfect family, couples, or friends' trip with highlights including cultural experiences, yacht tours of the area's most beautiful beaches, and exceptional accommodations at the islands' chicest hotels. This is an excellent option for those seeking to explore the country but aren't comfortable with the hustle and bustle of tourist-ridden destinations.
If you're open to discovering the country's most popular islands, book a small private group vacation with Insight Vacations' Greek Island Hopper . This trip features tours from local experts, coastal cruises around the Aegean Sea, and unique and intimate cultural experiences you wouldn't be able to book on your own.
Opt for a Villa Accommodation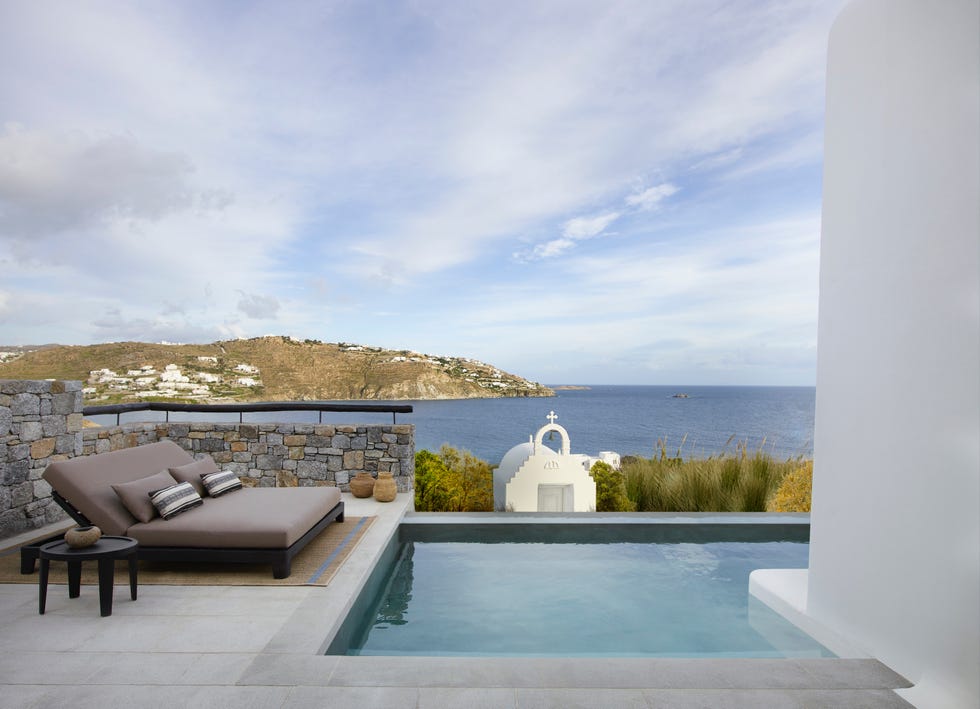 If you have your heart set on visiting one of Greece's most popular islands, Liadis advises finding a private villa rental or a boutique hotel that offers villa accommodations to have a more exclusive experience.
Kalesma opened on Mykonos this month and features 25 beautiful accommodations across five hilltop acres overlooking Ornos Bay. The property features spacious suites and villas boasting private pools, sunset and sea views, and discreet surroundings. Plus, the hotel features a unique array of gastronomic, cultural, and wellness experiences if you don't feel like venturing into town.
We're also smitten with the new vacation rental offerings from Onefinestay , from Accor Hotels, in Mykonos and Santorini for those seeking more space and privacy for an extended vacation.
Set Sail for the Week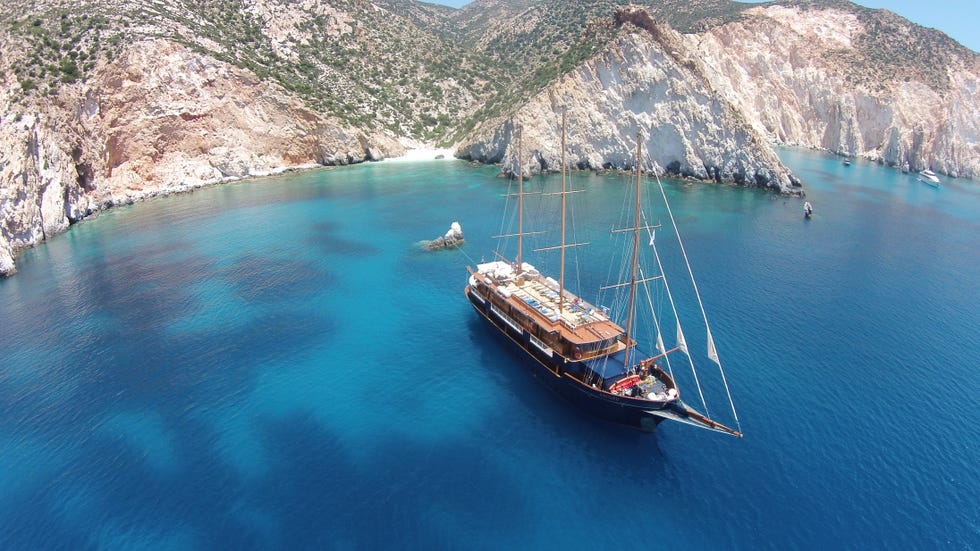 While we're a bit hesitant about hopping aboard a giant cruise ship, we are excited about Variety Cruises , a third-generation Grecian-family-owned travel company, and their unique offerings for showcasing the best of Greece. The company has returned to sea this month with seven exciting eight-day excursions aboard their mega-yachts throughout Greece, including a few with additional days exploring the Adriatic and Turkey.
These trips feature one-of-a-kind experiences from the locals themselves that will leave your family with their fondest memories of the Mediterranean. Plus, you'll visit Greece's most beautiful private beaches that are only accessible by boat, and you'll always have a fabulous ocean view.
Venture Out
Follow Liadis's advice and book your stay in Greece's gorgeous northern region of Halkidiki, a beloved destination by locals and home to Thessaloniki, Greece's second-largest city. We're smitten with Ekies All Senses Resort , a design-centric hotel in Sithonia, on one of the region's three peninsulas that features award-winning cuisine and is an excellent option for families. An eco-friendly spa, picnic lunch cruises around nearby islands, and a charming poolside bar round out the amenities.
We're also smitten with the Cycladic islands of Paros and Naxos, which offer the luxury and charm of more populated locales with a bit more seclusion and opportunities for cultural immersion. You'll want to bring an extra bag to take home after a stay at Parīlo Hotel , a design-focused hotel that hosts a fabulous shop of local antiques and crafts curated by Andria Mitsakos .
Lauren Wicks is a freelance writer and editor based in Birmingham, Alabama. Before going on her own, Lauren worked for brands such as VERANDA, EatingWell, and Cooking Light , and she covers all things lifestyle from interior design and luxury travel to wine and wellness.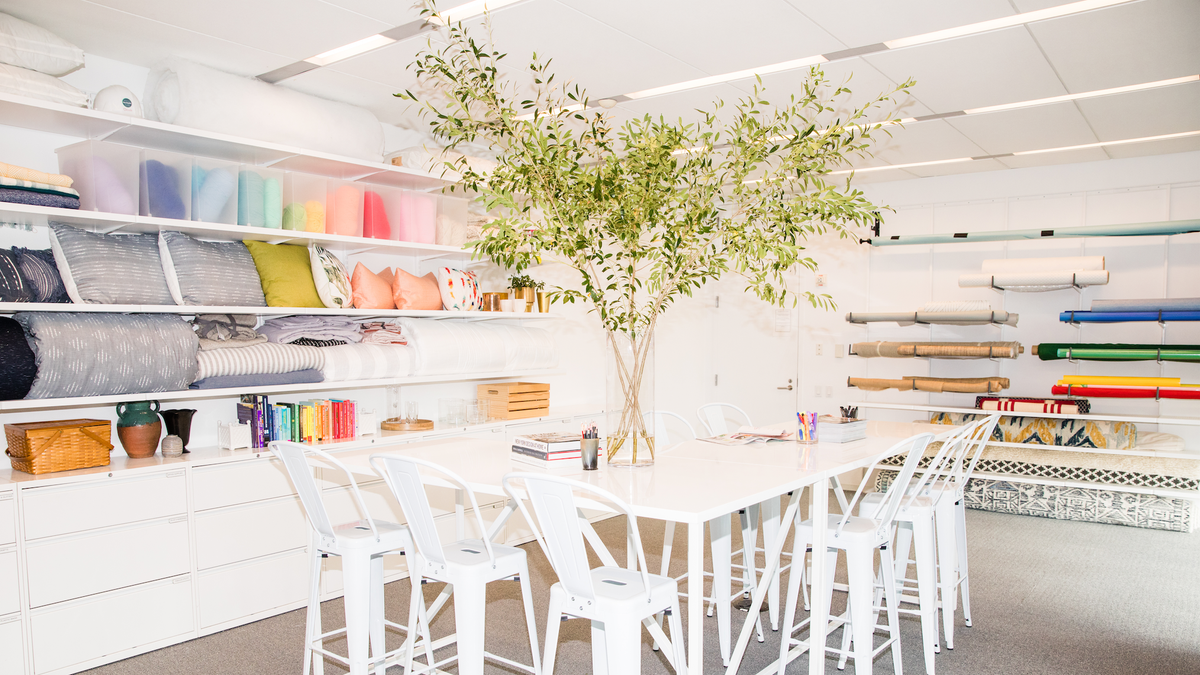 This English Countryside Hotel Has Hosted Royals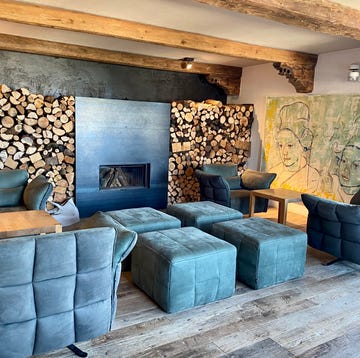 This Hotel Is Perfect for Art and Wine Lovers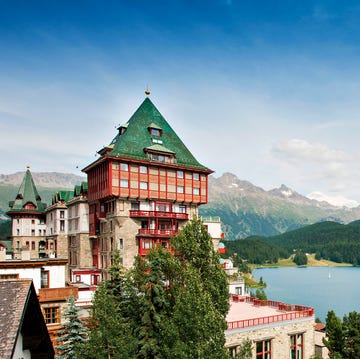 The Best Destinations to Visit During Off-Season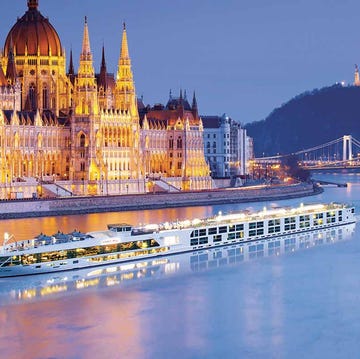 The 10 Most Luxurious Cruise Lines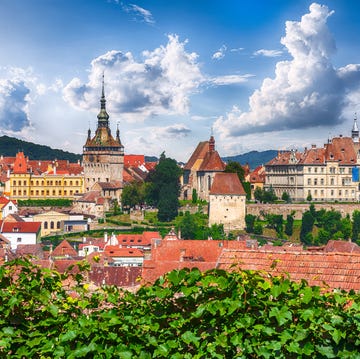 Expedia Group Reveals Top Travel Trends of 2024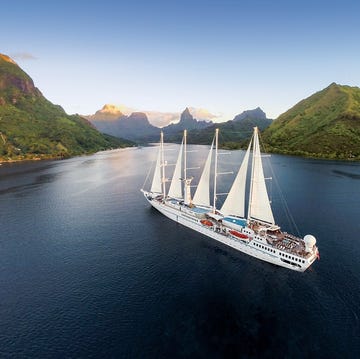 The 7 Best Cruises for Couples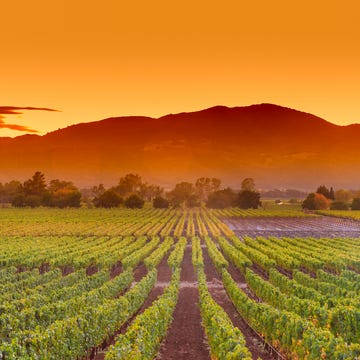 How to Spend a Perfect Weekend in Napa Valley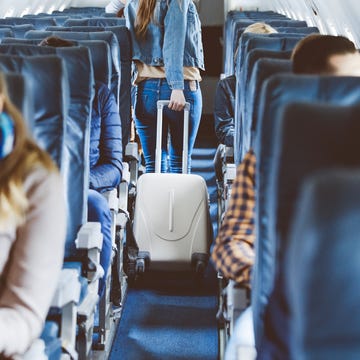 8 Rude Things You May Be Doing While Flying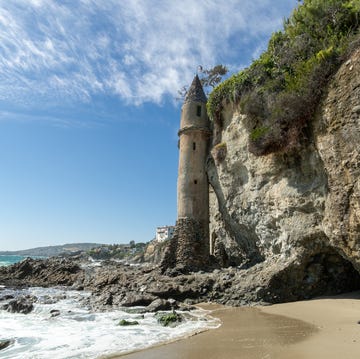 The Most Beautiful Castles to Visit in America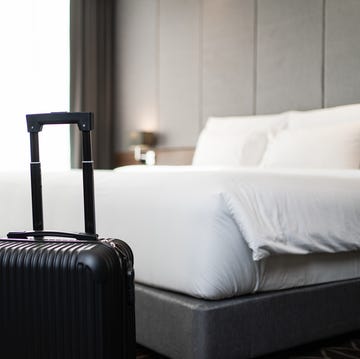 Why 'Sleep Tourism' Is So Hot in Luxury Travel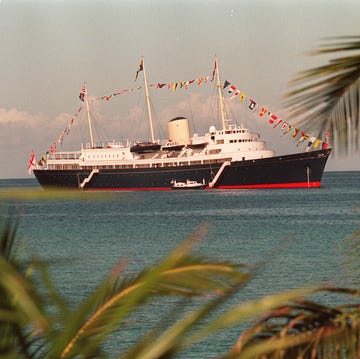 The Rich History of the Royal Yacht Britannia
Start planning your Bespoke Luxury Vacations in Greece
How it works, fill out the online interactive form, a greece "insider" travel advisor will contact you, start counting the days, featured category, from our blog, how would you like your greece.
We are here to inspire you; to help you transform your dream holidays into reality.
You will be surprised by how many things are actually possible, when a local expert steps in. The possibilities are endless.
See your wishes take shape; we handle every aspect of your unique itinerary, to the smallest detail. All you need to do is enjoy your bespoke vacation.
Testimonials
Our philosophy.
It comes as no surprise that, after the initial period of experiencing the abundance of material products, people are now starting to value and seek unique, life-changing experiences.
The same is true when it comes to traveling.
Vacations are sacred to all individuals; they are not a luxury, but a necessity of modern life. Hence, we believe that in order to meet the heightened expectations of the modern traveler we need to have a profound understanding of their needs and priorities.
This can only be achieved by investing all the necessary time and resources which their dreams dictate.
Guided by our core values we are compelled to offer unique experiences of high quality, luxury and authenticity, always pertaining to the life-changing aspect of reciprocal cultural exchange.
Return to Greece Travel Index
Join Matt Barrett's Greece Travel Guides Group on Facebook for comments, photos and other fun stuff. If you enjoy this website please share it with your friends on Facebook.
Greece Travel Planning with Local Experts
Why plan with a local.
Save time & plan smarter
Tired of scrolling through blog posts and travel forums? Our experts have done the research for you
Perfect your itinerary with an expert
No pre-written itineraries or generic advice. Your local expert focuses only on your travel style and interests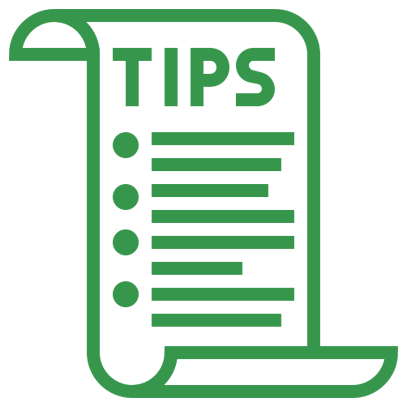 Receive honest info from locals
No more biased reviews, no travel influencers, and no affiliate links. Just honest info from actual locals
Meet Our Local Experts in Greece
Ever wished your guidebook could talk? Now it can!
Advises on: Countrywide - Athens, Peloponnese, Cyclades islands, Crete, etc.
Luca is a veteran guide and trip planner who splits his time between Athens and the tranquil island of Sifnos.
Connect with a Greece travel expert for a one-hour trip planning session to get expert advice and the best local tips & recommendations.
What you'll get:
Here's how it works
Is a consultation right for you?
You're an independent traveler and are comfortable making your own bookings
You're wondering about where to go, what to do, how long to spend, what places to prioritize, and how to fit it all in
You don't want to waste time with tourist traps and packed crowds
You're on the hunt for the best local tips and expert advice
You value connecting with locals and want to discover unique and authentic experiences
Welcome! You're in the right place.
Greece Guides from our Local Experts
10-day Greek Islands Itinerary
A local's 10-day guide to exploring Greece. A day-by-day plan for island-hopping between Athens, Santorini, Milos, and Sifnos.
Athens Neighborhood Guide
The insider scoop on how to find that "just right" neighborhood for your visit to Greece's capital city.
Athens' Best Restaurants
A local's guide to Athens' best restaurants. Great local eats across 12 Athens neighborhoods.
Getting from Athens to Santorini
We've broken down all your options for ferries, flights, taxis, transfers, and every means of public transportation in Athens and Santorini.
Best Beaches Near Athens
Beat the summer heat and escape the city on a day trip to one of these great beaches near to Athens!
Where to Stay in Santorini
Wondering where to base yourself in Santorini? Check out our guide to 7 of the island's best towns to stay in and visit.
Our 10 Best Greece Itineraries
Customers rate Zicasso's travel referral service  5  on a scale of 1 to 5 based on  1504  reviews on Trustpilot
We match you with top tour companies that specialize in the trip you want,  whether it's a customized private tour or a group tour.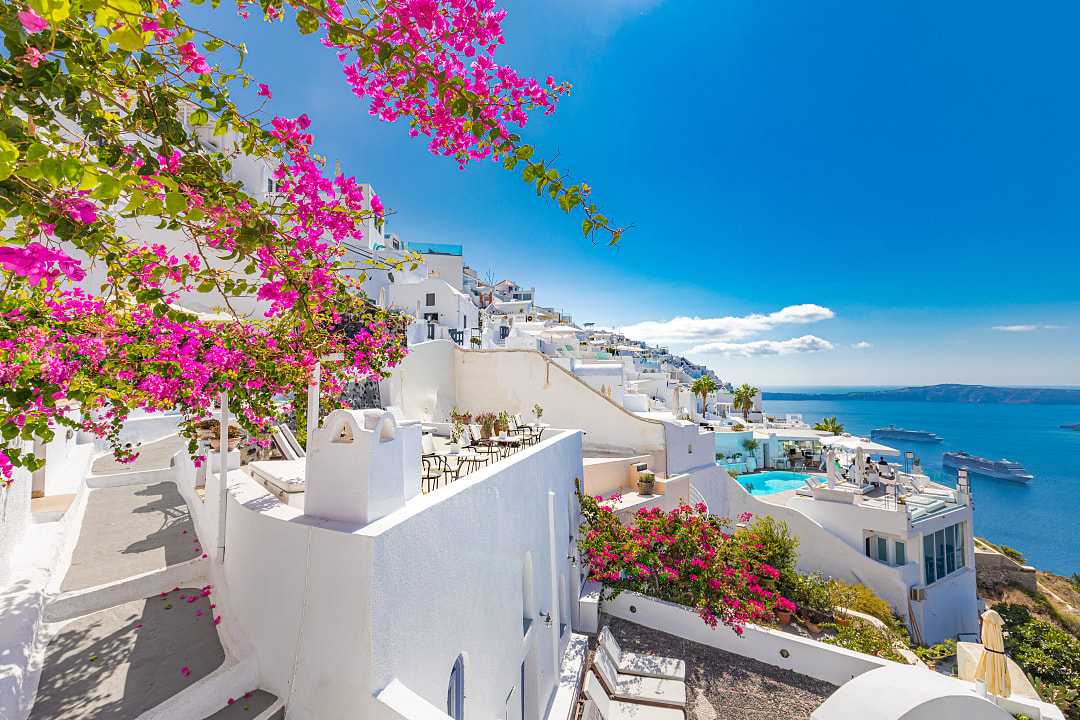 Santorini, Greece
From Athens to Santorini, Meteora to Crete, your vacation to Greece brings modern luxury alongside ancient history that you can embrace with our 10 best Greece itineraries.
Island beaches shimmer with white sands, romantic sunsets light the sky, and your days abound with exploration. Whether eager to sample traditional dishes steeped in island heritage or sail between remote islands to find a Mediterranean paradise, Greece can make your travel hopes a reality by demonstrating millennia of wonders.
You can find inspiration in this collection of sample itineraries, created to demonstrate the variety you can experience during your Greece trip.
1. A Perfect Greece Vacation Package: Mykonos, Santorini, and More
2. amazing mainland to islands greece tour, 3. luxurious honeymoon vacation: athens, santorini, and crete, 4. essential aegean gems: athens, santorini, crete, and naxos, 5. seventeen-day family vacation in athens and western greece, 6. artisanal delights to ancient life: luxury classical greece, 7. eleven-day luxuries of greece in winter, 8. two-week luxury tour of mainland greece, 9. nine-day hidden gems of greece: mainland and island hopping, 10. serenity of mykonos and santorini nine-day vacation, start planning your greece itinerary.
Length: 9 days
Places Visited: Athens, Mykonos, Santorini
Why we recommend this sample itinerary:
Greece has a particular charm and A Perfect Greece Vacation Package: Mykonos, Santorini, and More was designed by Vasilis, a Greece travel expert, to represent the luxury and comfort of the country. White sands, azure waters, whitewashed walls, and classic beauty barely scratch the surface of the majesty scattered across the Cyclades.
Learn more: Greek Island Hopping Itineraries & Vacation Packages
Expert Tips for Discerning Travelers
Length: 16 days
Places Visited: Athens, Olympia, Delphi, Meteora, Santorini, Mykonos, Crete
Greece travel specialist Panos has crafted the Amazing Mainland to Islands Greece Tour to showcase a mix of island and mainland splendor. You will be immersed in an undeniable archeological treasure trove, as your trip embraces mythology and cuisine, the natural beauty of the beaches, and the impressive views from a volcanic caldera. Travel through and beyond the expected to experience Greece's wonder at your own pace.
Learn more: 10 Best Cities to Visit in Mainland Greece
Length: 10 days
Places Visited: Santorini, Crete, Heraklion, Athens
Greece travel specialists Antonis and Dimitrios have crafted the Luxurious Honeymoon Vacation: Athens, Santorini & Crete to highlight the country's effortless splendor and ultimate luxuries. Sink into passion and beauty that's famous for sun-drenched beaches and ancient culture. You can truly indulge in the romance of your honeymoon with experiences like a resort spa treatment and a captivating sunset cruise.
Learn more: Greece Honeymoons Packages & Vacations
The Acropolis in Athens, Greece
Length: 12 days
Places Visited: Athens, Santorini, Crete, Naxos
Why we recommend this itinerary:
Greece's abundant history and timeless beauty shine during the Essential Aegean Gems: Athens, Santorini, Crete and Naxos , designed by George, a Greece travel specialist. From the spiced aroma of ouzo to the enticing culture around Athens' ancient Plaka, the whitewashed architecture of the Cyclades islands to the mysterious Knossos Palace in Crete, you can enjoy the ultimate adventure across the land and Aegean Sea.
Learn more: Athens and Santorini Vacation Packages & Tours
Zakynthos, Greece
Length: 17 days
Places Visited: Athens, Zakynthos, Olympia, Costa Navarino, Nafplio, Santorini
Focus on your family and the charms of ancient history during the 17-Day Family Vacation in Athens and Western Greece tour, designed by Anthia, a Greece travel specialist. You can all enjoy the Mediterranean paradise where family comes first and feel the immersive charisma of the coastline and fabulous ruins. Witness the Parthenon, sample traditional dishes, and paddle on a kayak to medieval castles for an active and exciting family adventure.
Chania, Greece
Length: 11 days
Places Visited: Athens, Crete, Chania (Hania), Heraklion, Rethymnon, Knossos, Santorini
Greece's undeniable charisma reaches beyond beaches to capture the rich sense of preserved tradition. Artisanal Delights to Ancient Life: Premier Greece Tour , designed by Rebecca, a Greece travel specialist, brings the exceptional heritage of artisan crafts to the forefront in Athens, Crete, and Santorini. Make bread like a local in a Crete village, discover the Ottoman influence in Rethymnon, and uncover the artisan culinary traditions of Santorini for an exclusive artisan exploration.
Learn more: Luxury Greece Vacations & Tours
Balos Lagoon and Gramvousa island on Crete, Greece
Places Visited: Athens, Crete, Thessaloniki
Greece is a quintessential introduction to the Mediterranean's colorful and dynamic history. Greek travel specialist Antonis has designed the 11-Day Luxuries of Greece in Winter tour to highlight the beauty of the country in a season without the typical crowds. Every minute provides a new discovery, from guided food and wine tours to visiting artisan workshops, relaxing in thermal baths to uncovering Venetian palaces overlooking the Aegean Sea.
Meteora, Greece
Length: 13 days
Places Visited: Meteora, Delphi, Nafplio, Athens, Zagori, Monemvasia
Greece travel specialists and a husband-and-wife team Vasilis and Seetha crafted this 2-Week Luxury Tour of Mainland Greece as the perfect representation of the mountains and coastline. This tour blends the highlights with villages off the beaten path for a true sense of essential Greek charm. Whether you are interested in Delphi's ancient ruins, Meteora's hanging monasteries, Nafplio's Venetian palaces, or the traditional Zagori mountain villages, you will find the mainland possesses Greece's true spirit.
Learn more: 14 Day Greece Itineraries
Hydra, Greece
Places Visited: Athens, Santorini, Chania (Hania), Crete, Heraklion
Greece is renowned for the history of Athens, mainland beaches, and island luxuries. Greece travel specialist George designed the 9-Day Hidden Gems of Greece: Mainland and Island Hopping as the perfect way to introduce you to life around the Aegean Sea. From iconic wineries to sensational sunsets, horse-drawn carriage rides to the poetic fame of Hydra, you can enjoy the embellished and effortless elegance spanning the islands and mainland.
Photo courtesy Mykonos Grand Hotel & Resort
Places Visited: Athens, Mykonos, Delos, Santorini
Island life in Greece is at its most powerful when you experience it within the natural grandeur of the Cyclades. George, a Greek travel expert, kept it simple with some of the country's most famous destinations by designing the Serenity of Mykonos and Santorini 9-Day Vacation that celebrates the islands' enigmatic pleasures. Gorgeous beaches, the mythology of Delos, the ancient ruins of Akrotiri, or the blissful sunsets over a caldera showcase a fraction of the islands' splendor.
Learn more: Mykonos and Santorini Vacations
Naxos, Greece
Greece is a destination full of wonderful history and tradition, brought into the modern world with a focus on family, romance, and unlimited discovery.
For more inspiration on the customizable experiences you could have and helpful tips, explore our Greece Vacations & Tours and visit our Greece Travel Guide .
Your Dream Vacation
in 3 simple steps
Describe your dream trip
Get matched with top travel specialists
Book the trip
Help Me Plan My Trip
Free service - no credit card required
Get Top Travel Specialists to Help Plan Your Trip
[ November 17, 2023 ] Which airlines serve Michelin-star cuisine in the skies? Travel tips
[ November 13, 2023 ] Top 10 best National Parks & Game Reserves for a safari in Africa Top 10 lists
[ November 10, 2023 ] New all-Business-Class airline BEOND set to fly to Maldives Uncategorized
[ November 8, 2023 ] Review: Lion Sands Ivory Lodge, South Africa's most exclusive safari lodge Hotels reviews
[ November 6, 2023 ] Top 10 most luxurious safari lodges in South Africa Top 10 lists
Travel guide to Greece
Known for its plethora of archeological sites, whitewashed villages, fabulous beaches, mouth-watering cuisine and welcoming atmosphere, it is no wonder that Greece – the birthplace of democracy – ranks among the world's premier-league travel destinations. The sun-kissed Mediterranean country is made up of a mountainous mainland and 6,000 idyllic islands and islets dotting the blue Aegean and Ionian Seas – though only 227 of them are inhabited. With so many things to do in Greece, you'll never be left wanting.
Get the most out of your (luxury) trip to Greece with my travel guide. Find out more about:
Best time to visit
How to get there
Travel requirements
Getting around
Inspiration, highlights, & travel tips
Suggested itineraries
Recommended luxury hotels (+ reviews)
BEST TIME TO VISIT
Mainland Greece and the Greek islands are blessed with a Mediterranean climate, characterized by rainy, mild winters and dry, hot summers:
Summer (mid-June through mid-September) : the summer months in Greece coincide with high season, a time when you're likely to experience sweltering heat, skyrocketing room rates, and hordes of mainly European tourists. The good news is that the summer high season offers the best ferry and plane schedules making traveling quite convenient, and most towns are bustling with nightlife if that is what you're after. In summer, expect sunny days and very hot weather, with temperatures usually reaching 30 to 35°C (86 to 95 °F), but sometimes even 40°C (104°C) and more, although coastal areas are often milder due to a cooling sea breeze. That breeze can get very strong though on the Cyclades (e.g. Santorini and Mykonos) with the so-called Meltemi blowing for long periods, especially in the afternoons (sometimes gale force like winds).
Late spring & early autumn (April through mid-June, mid-September through October) : late spring and early autumn are known as shoulder season in Greece. Mid-September and October represent the best time for a visit to the country, since the weather is still great (with blue clear skies most of the time), the tourist crowds have left, the sea temperature is at its warmest, and the hotel rates descend back into a reasonable range. The spring months of April and May, before the summer rush comes, are also a great time to visit, although the sea is cold and you have more chance of encountering a few rainy, overcast days. The only downside of the shoulder season is that ferry services and flights schedules operate at a reduced frequency, so it may take some time to find yourself a perfect itinerary.
Late autumn, winter, & early spring (November through March) : winters are fairly mild in Greece, so you won't have to worry about frigid temperatures, although rain is common and snow falls in the mountains. The upside of visiting Greece in winter is that you don't have to worry about bumping elbows with countless tourists, and airfare and hotel rates are at their lowest. However, the downside is that many hotels, restaurants and attractions are closed, and ferry and flight services are drastically cut back.
I recommend this website , which provides detailed month by month information on the weather in the different regions of Greece (e.g. Athens, Northern & Central Greece, the Peloponnese Peninsula, and the different Greek islands).
HOW TO GET THERE
Greece receives numerous international flights  via its main airport, Athens International Airport. This is the preferred point of entry in Greece when you want to visit Athens, explore the eastern part of the Peloponnese Peninsula, or tour the whole country. Click  here  for a continuously updated list of airlines that offer direct flights to Athens.
Although Athens International Airport is the main getaway for most visitors to Greece, it's often easier to fly directly to/from one of the Greek islands (or alternatively, book a multi-city ticket, arriving in one airport and leaving from another). The most popular Greek islands are connected by direct flights to Europe's larger cities in the summer high season. So far, the Greek island are not served by non-European carriers (except for Qatar Airways), so if your starting point is America, Australia, Asia or Africa, the most cost-effective way to Greece may well be to fly to a major European hub and pick up an onward, connecting flight from there. The following islands are well connected to the European mainland (click the link for a continuously updated list of airlines that offer direct flights) :
Crete: Chania International Airport and  Heraklion International Airport
Kefalonia:  Kefalonia Island International Airport
Kos:  Kos Island International Airport
Rhodes:  Rhodes Island International Airport
Samos:  Samos Island International Airport
Santorini:  Santorini (Thira) International Airport
Mykonos:  Mykonos Island National Airport
Zakynthos: Zakynthos International Airport
Corfu:  Corfu Island International Airport
Before you buy your plane ticket to Greece, consider reading my  tips & tricks for buying the cheapest plane ticket  so that you can save a few bucks.
Besides flying, it's also possible to reach Greece by car or boat . Many people coming from Europe and Scandinavia drive or take a train to one of Italy's coastal cities (e.g. Venice) where they can catch a ferry to Greece. Also, the cruise industry in Greece has exploded, with many international cruise companies now offering a stopover in Athens or one of the Greek islands during their Mediterranean Sea itineraries.
TRAVEL REQUIREMENTS
Requirements for entry into Greece differ from country to country, and are subject to change. Prior to departure, always check with your government and your nearest Greek embassy or consulate what documents you need for travel to Greece.
Citizens of the European Union are required to present a valid ID for entry into Greece.
Citizens of Australia, Canada, New Zealand, South Africa, the United States, and almost all non-E.U. countries are required to have a valid passport valid for at least 90 days beyond the intended date of departure.
For stays longer than 90 days, all non-E.U. citizens will need a visa.
Make sure you read my  10 tips to plan a worry-free trip .
GETTING AROUND
It's quite easy to get around in Greece and its sixty-plus inhabited isles, with several modes of transportation available to travelers:
Ferries are the most common, cheapest, and most scenic way for inter-island travel. A wide variety of vessels sail Greek waters – ferries, catamarans or hydrofoils – and while some vessels are brand-new, others are old but can still feel pleasant enough if you stay on deck. Ferry service (often accommodating vehicles) connects Athens (Piraeus) to several of the Greek island (Piraeus-Mykonos-Naxos-Santorini is one of the most popular routes) as well as the Italian mainland (e.g. Venice). There's also ferry service between many of the islands (e.g. Crete and Rhodes), as well as service between the islands and the Turkish Riviera. In summer, ferries run frequently (and need to be booked in advance) but their schedule is reduced during shouder season and drasticaly cut back in winter season. I recommend this website to search for schedules and book your ferry tickets online.
Olympic Air
Aegean Air (part of Star Alliance)
Sky Express
Driving in Greece is a bit of an adventure (due to poor road conditions, the mountainous terrain, and reckless driving), but there's no denying that it's the best way to see the country at your own pace. Car-rental agencies are available throughout Greece, at all airports and on most of the larger town on the islands. Do bear in mind that Greece has one of the highest fatal accident rates in Europe (especially on the mainland).
If you're traveling on a budget, you should consider the bus for overland transport. Greece has an extensive  long-distance bus service , with bus services on major routes being inexensive, efficient, and frequent but also very crowded.
On the islands, renting a scooter or motorbike is a very popular way to explore the stunning land- and seascapes.
INSPIRATION, HIGHLIGHTS, & TRAVEL TIPS
There are so many reasons why you should put Greece on top of your bucket list. Here are just a few of them:
Athens: visit the Acropolis
Peloponnesos Peninsula: stay at Amanzoe, Europe's most stunning resort
Crete: hike the Samaria Gorge, visit Knossos Palace, and explore Elounda Bay
Mykonos: relax on the beaches, visit Mykonos Town, and party till dawn
Santorini: be awe-inspired by terrific views, explora Oia village, and watch the sunset
Rhodes: explore Rhodes town, relax on the beaches, and visit Lindos village
Visit the spectacular sandstones of Meteora
My following, in-depth articles may also inspire you and help you plan your holiday to Greece:
Top 10 best things to do in Greece
Top 10 most fabulous luxury hotels & lodges in Greece
Top 10 most stunningly beautiful hotels in Santorini
Tips & tricks for getting the best deal at a luxury hotel
Tips & tricks for buying the cheapest plane ticket
SUGGESTED ITINERARIES 
It's impossible to suggest one itinerary for Greece, but based on my own frequent holidays in Greece, I hereby share with you a schedule which is great if you want to take in the country's highlights in two weeks:
Day 1 & 2: explore Athens (recommended hotel: Hotel Grande Bretagne ).
Day 3, 4 & 5: take ferry (or plane) to Mykonos and explore Mykonos (recommended hotel: Kivotos Mykonos ).
Day 6, 7 & 8: take ferry to Santorini and explore Santorini (recommended hotel: Canaves Oia Luxury Suites ).
Day 9, 10, 11 & 12: take ferry to Crete and explore eastern Crete
Day 13, 14, 15 & 16: fly back to Athens and stay at Amanzoe , Europe's most exclusive resort.
If you have more time, I suggest you also explore one or more of the country's other islands, such as Naxos, Corfu, Zakynthos, Skopelos, and Rhodes.
For the planning of your own travel itinerary in Greece, I highly recommend the excellent itineraries as provided by Frommers ,  The Lonely Planet  and  Rough Guides .
RECOMMENDED LUXURY HOTELS (+ REVIEWS)
Consider visiting my top 10 lists if you are eager to know how I rank Greece's top hotels, based on my own experience:
Below, you find my reviews of hotels in Greece (with pros, cons, and tips to save money per hotel).
*** Follow me on  Twitter ,  Instagram  and Facebook  for a daily moment of travel inspiration ***
Share this:
Click to share on Facebook (Opens in new window)
Click to share on Twitter (Opens in new window)
Click to share on Pinterest (Opens in new window)
Click to email a link to a friend (Opens in new window)
Click to print (Opens in new window)
Click to share on LinkedIn (Opens in new window)
Click to share on Tumblr (Opens in new window)
Click to share on Reddit (Opens in new window)
Click to share on Pocket (Opens in new window)
Click to share on Telegram (Opens in new window)
Click to share on WhatsApp (Opens in new window)
Thanks for Sharing such an amazing blog… Keep Sharing!!!
XIPHIAS can help you to get your own Greece Visa with 100% success rate. We are the best Greece Immigration visa consultants across the globe.
Leave a Reply Cancel reply
This site uses Akismet to reduce spam. Learn how your comment data is processed .
© The Luxury Travel Expert 2023
Europe Tours
Greece Tours
Self-guided Tours
Greece Self-guided tours and trips 2023/2024
The best self-guided and independent tours in Greece. We currently offer 30 Greece tours and trips that are self-guided with varying trip durations from 2 to 13 days. Self-guided and independent tours can be a great way to discover Greece although potential risks associated with not having a guide always needs to be considered. See our guided tours to Greece if you've decided the risks were too high.
30 self-guided tours in Greece
Starts Athens, Greece
Ends Athens, Greece
Mykonos & Santorini Island Hopping Adventure 7D/6N
Best price guaranteed
No booking fees
Tour Type Independent Tour
Activities Party and nightlife & Adventure Party and nightlife , Adventure , Local boat rides & Beach 'data-more-tripid='26972'>+2 more
Accommodation Hotel & Hostel
Transport Ferry & Boat
Age Range 18-99 yrs
Operated in English
Apr 01 10+ seats left
Apr 02 10+ seats left
View More Jan 1, 2019 Jan 2, 2019 Jan 3, 2019
Ancient Greece on Foot
Tour Type Private Tour
Activities Walking tours
Accommodation Hotel
Transport Train, Bus & Taxi
Starts Tsepelovo, Greece
Ends Ioannina, Greece
Zagorochoria & Vikos Gorge Hiking
Activities Walking tours & Trekking and Hiking Walking tours , Trekking and Hiking & Adventure 'data-more-tripid='16521'>+1 more
Accommodation Hotel, Guest House & Hut
Transport Bus, Minibus & Taxi
May 01 10+ seats left
May 02 10+ seats left
Grand Peloponnese, Self-drive
Activities Self-drive or vehicle rental & Art and architecture Self-drive or vehicle rental , Art and architecture & Adventure 'data-more-tripid='34493'>+1 more
Accommodation Hotel & Resort
Transport Boat, Bus & Private Vehicle
Brochure Price: US$ 713
Special Deal (20%): - US$ 143
Total Price from: US$ 570
Apr 18 Only 10 seats left
Apr 21 Only 10 seats left
Discover The Greek Islands
Trip customizable
Activities Explorer
Transport Ferry, Flight & Boat
Age Range 8-95 yrs
Apr 09 10+ seats left
Apr 16 10+ seats left
Paris To Athens Tour
Activities Art and architecture & City sightseeing
Transport Boat, Flight & Train
Brochure Price: US$ 2,616
Special Deal (20%): - US$ 523
Total Price from: US$ 2,093
Nov 28 Only 10 seats left
Nov 29 Only 10 seats left
Starts Chania, Greece
Ends Chania, Greece
Exploring Crete
Activities Walking tours & Trekking and Hiking Walking tours , Trekking and Hiking & Adventure 'data-more-tripid='16489'>+1 more
Accommodation Hotel, Hut & Guest House
Transport Bus, Boat & Taxi
Crete: Mountains and Coast
Activities Walking tours & Trekking and Hiking
Transport Boat, Bus & Taxi
Syros, Tinos & Mykonos Island Hopping 7D/6N
Activities Beach & Party and nightlife Beach , Party and nightlife & Local boat rides 'data-more-tripid='26979'>+1 more
Transport Ferry
Nov 24 10+ seats left
Nov 25 10+ seats left
Andros Trail Self Guided Walk
Transport Ferry, Bus & Taxi
Croatia, Montenegro And Greece Tour
Activities Natural landmarks sightseeing
Transport Ferry, Boat & Flight
Brochure Price: US$ 2,401
Special Deal (20%): - US$ 480
Total Price from: US$ 1,921
Athens Welcome Package 3D/2N
Activities Cultural, religious and historic sites & Explorer
Transport Private Vehicle & Bus
Santorini and Naxos on Foot
Starts Mykonos, Greece
Ends Mykonos, Greece
Mykonos Experience 4D/3N
Activities Cultural, religious and historic sites & Adventure Cultural, religious and historic sites , Adventure & Explorer 'data-more-tripid='29890'>+1 more
Going to Greece? Chat with a local travel expert in Greece who can help design a self-guided trip to Greece.
Greece Self-guided Tour Reviews
Self-guided and independent tours.
Europe self-guided tours
Balkans self-guided tours
Baltic self-guided tours
Eastern Europe self-guided tours
Mediterranean self-guided tours
Northern Europe self-guided tours
Scandinavia self-guided tours
Uk And Britain self-guided tours
Greece trips
Greece budget tours
Eco tours in Greece
Greece guided tours
Greece family tour packages
Greece honeymoon packages
Greece luxury tours
Greece private tours
Greece small group tours
Greece solo trips
Greece tailor-made vacation packages
Greece tours for senior citizens
Greece tours for young adults
Greece group tours
Greece last minute deals
Greece travel deals
Greece customized tours
Greece upcoming departures
Fall 2023/2024
Winter 2023/2024/2025
Spring 2024
Summer 2024
November 2023
December 2023
January 2024
February 2024
Sign-in to unlock instant trip discounts. Create wish lists and save up to USD 1,500.
Mykonos in January: weather and travel tips
Book your individual trip , stress-free with local travel experts
roughguides.com
mykonos-weather-january-travel-tips
written by Olga Sitnitsa
updated 15.11.2023
Wondering about the weather in Mykonos in January? In this article, we go over everything you might want to know, including typical air and sea temperatures, what to wear, and what to expect in terms of expenses and crowds. We also provide creative itinerary ideas to help you get the most out of your trip.
Is January a good time to visit Mykonos?
Air & sea temperatures in mykonos in january, average rainfall in january, what about the crowd & cost, unforgettable, fully customisable mykonos itineraries, tips for travelling to mykonos in january, check for seasonal closures, what to do in mykonos in january, planning your january trip to mykonos.
Meet your Greece local travel expert
11 days  / from 4872 USD
From Athens to Milos, Naxos and Santorini
Stay in Athens, Milos, Naxos, and Santorini, as well as a day trip to Mykonos. Immerse in history at the Acropolis, bask in the Cycladic charm of Milos, explore Naxos's ancient sites, and savor sunsets in Santorini. Cruise the Aegean, savor food tours, and relish private excursions.
13 days  / from 4404 USD
Greek Dreams: Athens, Corfu, Santorini and Crete
A private journey through Athens, Corfu, Santorini, and Crete, staying in exquisite accommodations. Explore ancient history, savor Mediterranean cuisine, and unwind in stunning settings, creating beautiful memories throughout.
8 days  / from 1809 USD
Athens, Meteora & Santorini
Experience Greece's best: Athens' culture, culinary adventures, Meteora's monastic marvels, and the breathtaking beauty of Santorini. An unforgettable journey awaits!
10 days  / from 4731 USD
Majestic Greece: Temples, Monasteries, and Myths
Go on an epic 10-day journey through Greece's ancient wonders and natural beauty. From Athens to Meteora, Delphi to Olympia, experience history, culture, and breathtaking landscapes, all culminating in a journey of a lifetime.
January is not considered the best time to visit Mykonos . Although the island retains its charm and picturesque scenery, the weather in Mykonos in January is cool and wet. Many businesses, restaurants and tourist sites may also be closed for the season.
If you are looking for vibrant nightlife and beach activities, these will be very limited in January. Travellers interested in a quieter and more secluded holiday can appreciate the laid-back atmosphere. In contrast, those seeking the lively atmosphere of Mykonos are best advised to plan a trip for the summer months, from late May to early September.
Thinking of visiting Mykonos in January? Talk to our local Greek travel experts and save yourself the hustle of planning.
The weather in Mykonos in January is characterised by cooler temperatures. The average high temperature stays around 13°C (55°F), while the average low temperature stays around 8°C (46°F). Sea temperatures are also cool, averaging around 15°C (59°F). January in Mykonos can be quite humid, so you need to be prepared for wet weather and cool temperatures, making it less suitable for swimming and beach holidays.
Set on taking a trip to Greek islands ? Browse our inspirational Greece itineraries to start planning your perfect holiday.
The weather in Mykonos in January gives you the opportunity to explore the island in tranquillity © Shutterstock
For more details on the weather in Greece around the year, read up on when to go to Greece .
Mykonos is much quieter and less crowded in January compared to peak months, providing a more relaxed and authentic experience. Prices for accommodation, food and entertainment are usually lower this month, making it a more budget-friendly period. Many hotels and restaurants offer discounts and you can take advantage of the reduced cost of travelling.
However, you should also be aware that some businesses and tourist sites may operate on reduced hours or be closed for the season, so it's best to check availability and book your tickets and accommodation in advance.
Not sure about January? Check out the weather in Mykonos in November and December
Little Venice, Mykonos, Greece © Ella Hanochi/Shutterstock
Our tailor-made trip service allows you to enjoy the weather in Mykonos in January without the planning or hassle. Our planned itineraries are created by local Greek travel experts and can be tailored to meet your specific needs.
The Historical and Mythological Cyclades Islands (10 days): The Cyclades include two of the most famous Greek Islands: Mykonos and Santorini. Visit these and some of the smaller, quieter, islands. With white-washed houses, narrow cobbled streets, blue domed roofs and stunning beaches, they are what Greece is all about.
Greek Island-Hopping Honeymoon (10 days): Hop between the islands of Greece on this romantic trip. Drive around stunning coastlines, explore mountain villages, visit ancient sites, and luxuriate on golden beaches as you are transfixed by the allure of the Aegean's turquoise waters.
Or discover more Greek itineraries .
Mykonos with famous windmill © Shutterstock
As you prepare for your January trip to Mykonos, remember a few important tips to make the most of your trip.
What to pack for Mykonos in January?
When travelling to Mykonos in January, you should prepare for cool and sometimes wet weather. Bring warm clothes such as jumpers, long-sleeved shirts, scarves and hats to keep warm. Comfortable waterproof boots or shoes are essential for travelling on wet streets. Pack an umbrella and mackintosh in case of possible rain.
You can still explore the island in cooler weather, so bring your usual hiking essentials: comfortable walking shoes and a backpack for the day. Also, bring the necessary medication, adapters and travel documents to make your journey go smoothly.
When travelling to Mykonos in January, it is important to keep an eye out for seasonal closures. Many businesses, especially beach clubs, restaurants and some tourist attractions close for the winter period. It is advisable to check if your chosen accommodation and the places you plan to visit are open during this time.
Although the island becomes quieter this month, some areas remain active, especially in Mykonos Town. Be sure to research information in advance to make sure that you will have access to the services and activities you want to enjoy while on the island in January.
Check the ferry schedule
Travellers should pay attention to Mykonos ferry schedules in January. Due to the off-season, ferries may run less frequently than during the summer months. It is important to check and plan your travelling around the island or day trips to nearby destinations. By making sure you have the most up-to-date timetables, you can make the most of your time in Mykonos and explore other Greek islands.
The ferry with passengers turns to the port in Greece © Shutterstock
Despite the cooler weather in Mykonos in January, there are still plenty of opportunities for exciting activities and experiences.
Explore Chora
Stroll through Mykonos Town, also known as Chora, with its charming narrow streets and iconic white buildings. Discover quaint cafes, local boutiques and cosy tavernas along the winding lanes. The tranquillity of the off-season provides a unique opportunity to soak up the authentic Greek atmosphere of the city without the bustling crowds of tourists, making for a more intimate experience.
Visit Delos
Take a day trip to the nearby island of Delos, an archaeological gem with ancient ruins. Delos is an open-air museum of Greek history and mythology, with well-preserved structures such as the Terrace of the Lions and the House of Dionysus. There are fewer visitors in January and you can explore this UNESCO World Heritage Site at your own pace, soaking up the historical significance and tranquillity.
The Terrace of the Lions on Delos Island, Greece © Shutterstock
Tour the museums of Mykonos
Visit cultural sites such as the Archaeological Museum of Mykonos. Here you can explore the island's rich history and art, including exhibits that shed light on the mythological and historical subjects of this enchanting place. The quieter January season allows you to immerse yourself in these cultural treasures without the bustling crowds of tourists, providing a closer look at the island's heritage.
Go shopping
Take a stroll through the local shops and boutiques; you can find great deals in the low season. Mykonos offers many unique souvenirs, from handmade jewellery to traditional Greek crafts. Enjoy leisurely shopping without the summer crowds and take home a piece of Mykonos to remember your visit.
Daunted by the prospect of planning? No problem! Browse our customisable Greek itineraries , and talk to our local Greek travel experts .
Related articles from the blog
Online editor at Rough Guides, specialising in travel content. Passionate about creating compelling stories and inspiring others to explore the world.
Inspiration
Travel Advice
Travel Tips
Planning your own trip? Prepare for your trip
Use Rough Guides' trusted partners for great rates
Travel advice for Greece
From travel safety to visa requirements, discover the best tips for traveling to Greece
Culture and Etiquette in Greece
Eating and drinking in Greece
Getting around Greece: Transportation Tips
How to get to Greece
Travel Tips Greece for planning and on the go
Best time to visit Greece
Crete Itinerary - how to spend 5, 7, 10 or 14 days in Crete
How to get from Athens to Crete
Find even more inspiration for 2 here
Plan your tailor-made trip with a local expert
Book securely with money-back guarantee
Travel stress-free with local assistance and 24/7 support
Ready to travel and discover Greece?
Get support from our local experts for stress-free planning & worry-free travels.
Where to stay
Itineraries
Travel advice
How to travel to Greece using points and miles in 2023
Nov 10, 2023 • 11 min read
The fishing town of Evdilos on the Greek island Ikaria © Lemonakis Antonis / Shutterstock
This series of articles about credit cards, points and miles, and budgeting for travel is brought to you in partnership with The Points Guy .
Advertiser Disclosure:  This post contains references to products from one or more of our advertisers. We may receive compensation when you click on links to those products. Terms apply to the offers listed on this page. This relationship may impact how and where links appear on this site. This site does not include all financial companies or all available financial offers. All information about  the Hilton Honors Aspire Card, Citi Premier® Card, and American Express® Green Card* have been collected independently by Lonely Planet. These cards are not available through Lonely Planet. 
According to the UN World Tourism Organization, Greece was the ninth most visited country in the world last year. It's easy to understand why: With its rich history, world-famous cuisine and picturesque islands, Greece offers the perfect destination for both adventure travelers and those looking to immerse themselves in the land of myths and legends. Of course, traveling to Greece can be expensive between the cost of airfare and hotels. If you're hopping through the Greek islands, the cost of ferries adds another expense that could put a dent in your travel budget . 
Savvy travelers manage to make it all more affordable by strategically using points and miles. We'll show you how to transform your travel aspirations into a reality, all while making the most of your hard-earned rewards. If you're new to points and miles , here's everything you need to know about using points and miles to save money on travel to Greece.
How to travel to Italy with points and miles
The cheapest award flights to Greece
When it comes to booking a flight to Greece, these accrued miles and points can often be redeemed for substantial discounts or even entirely free tickets. By strategically using your points or miles, you can slash the cost of airfare, making flights to Greece much more affordable. Moreover, many airline alliances and partners allow you to leverage your points for a wider selection of flights and routes, providing flexibility in your travel plans and opening up opportunities for additional savings. 
These loyalty programs serve as a secret weapon in the arsenal of budget-conscious travelers, enabling them to explore the enchanting landscapes and history of Greece without breaking the bank. Here's a look at some of the cheapest award flights to Greece and how to earn the required miles:
Cheapest economy class ticket to Greece: From 30,000 Flying Blue miles round-trip.
Cheapest business class ticket to Greece: 88,000 ANA miles round-trip.
Cheapest first-class ticket to Greece: 135,000 Turkish miles round-trip.
How to travel to the Seychelles with points and miles
Air France-KLM Flying Blue
Air France and KLM's joint Flying Blue program has some of the cheapest economy-class flights to Europe. Off-peak flights between New York (JFK) and Athens price out at just 30,000 miles round-trip – that's about half of what most airlines charge for award flights to Europe . If you're departing from the West Coast, a flight to Athens will set you back 40,000 miles in economy class.
Thanks to Promo Rewards , Flying Blue members can save 50% or more on select routes, which can help you save even more miles. 
Economy class: From 30,000 miles round-trip.
Premium economy class:  From 60,000 miles round-trip.
Business class: From 113,000 miles round-trip.
Flying Blue is a 1:1 transfer partner of Amex Membership Rewards, Capital One Venture, Chase Ultimate Rewards and Citi ThankYou points. Sometimes, these programs offer bonus points on Flying Blue transfers, so you can redeem even fewer miles on your trip to Greece.
Capital One Venture X Business : Earn 150,000 bonus miles after spending $30,000 in the first three months of account opening.
The Business Platinum Card® from American Express *: Earn 120,000 points after spending $15,000 within the first three months of card membership.
Ink Business Preferred® Credit Card : Earn 100,000 bonus points after spending $8,000 in the first three months of account opening.
The Platinum Card® from American Express *: Earn 80,000 points after spending $8,000 in the first six months of card membership.
Capital One Venture Rewards Credit Card : Earn 75,000 bonus miles once you spend $4,000 on purchases within the first three months from account opening.
Capital One Venture X Credit Card : Earn 75,000 bonus miles once you spend $4,000 on purchases within the first three months from account opening.
American Express® Business Gold Card *: Earn 70,000 points after spending $10,000 within the first three months of card membership.
American Express® Gold Card *: Earn 60,000 points after spending $6,000 within the first six months of card membership.
Chase Sapphire Reserve® : Earn 60,000 bonus points after spending $4,000 on purchases in the first three months of account opening.
Chase Sapphire Preferred® Card : Earn 60,000 bonus points after spending $4,000 in the first three months of account opening.
Citi Premier® Card: Earn 60,000 points after spending $4,000 in the first three months of account opening.
American Express® Green Card: Earn 40,000 points after spending $3,000 within the first six months of card membership.
Best credit cards for airport lounge access
All Nippon Airways (ANA) Mileage Club
All Nippon Airways is a Japan-based Star Alliance carrier that offers some of the cheapest business-class fares to Europe, including Greece. You'll need just 88,000 miles round-trip for a business class ticket to Athens, which is about half of what programs like United Mileage Plus charge for the same award. ANA is also one of the few airlines still publishing an award chart, with low, regular and high season pricing. Here are some of the cheapest fares to Greece:
Economy class: 55,000 ANA miles round-trip.
Business class: 88,000 ANA miles round-trip.
First class: 165,000 ANA miles round-trip.
ANA Mileage Plan is an American Express Membership Rewards transfer partner. You can convert your points to ANA miles at a 1:1 ratio, though transfers often take a few days. You can cover at least one round-trip ticket to Greece with an Amex credit card welcome bonus. Just keep in mind that Amex enforces a once-per-lifetime rule on credit card welcome bonuses, meaning if you've received a bonus for one of these cards in the past, you likely won't receive it again:
The Business Platinum Card® from American Express : Earn 120,000 points after spending $15,000 within the first three months of card membership.
The Platinum Card® from American Express :  Earn 80,000 points after spending $8,000 in the first six months of card membership.
American Express® Business Gold Card : Earn 70,000 points after spending $10,000 within the first three months of card membership.
American Express® Gold Card : Earn 60,000 points after spending $6,000 within the first six months of card membership.
TSA PreCheck vs. Global Entry: A guide to picking the best one for you
Turkish Airlines Miles&Smiles
Turkish Airlines Miles&Smiles offers some of the cheapest Star Alliance flights to Greece. While economy and business class awards are slightly higher than what ANA Mileaeg Club charges, first-class flights are some of the cheapest at just 135,000 Turkish miles round-trip.
Economy class : 60,000 Turkish miles round-trip.
Business class: 90,000 Turkish miles round-trip.
First class: 135,000 Turkish miles round-trip.
Turkish Miles&Smiles has more transfer partners than ANA Mileaeg Club, making it easier to accrue miles. Turkish is a  1:1 transfer of Bilt Rewards, Capital One Miles and Citi ThankYou Rewards. In fact, the current Capital One Venture X Business  card's welcome bonus is more than enough for a first-class ticket:
How to get major perks at global events and concerts with your credit card
Greece hotels you can book with points
The cost of hotel accommodations in Greece can be pretty high, especially during peak summer months. In popular, somewhat remote tourist destinations like Santorini, rates at luxury hotels can easily climb to $1,000 per night or more. The good news is that every major hotel chain has properties throughout Greece that you can book with points. With a co-branded hotel credit card , you can accrue enough points for several free nights and get valuable elite status perks for extra savings. 
Using a condensed version of Lonely Planet's suggested Greece itinerary , we've put together a four-stop Mediterranean adventure, including hotel suggestions: 
10 amazing hotels around the world you can book with points
Stop 1: Athens
The Hotel Grande Bretagne is the epitome of luxury and convenience, making it the ideal choice for a memorable stay in the heart of the Greek capital. Located in the historic Syntagma Square, this iconic hotel is within walking distance of world-class shopping and ancient historical sights like the Acropolis, the National Archeological Museum and the Plaka district. Rates at this Marriott property start at 50,000 points per night and go well over 80,000 during peak travel season. The welcome bonus from the Marriott Bonvoy Brilliant® American Express® Card can cover up to two free nights at the Hotel Grande Bretagne.
10 incredible branded hotels that have boutique hotel vibes
Stop 2: Mykonos
Mykonos offers the perfect blend of stunning beaches, picturesque architecture and vibrant nightlife. This island boasts some of the most beautiful beaches in the Aegean Sea, making it a haven for sun-seekers and water sports enthusiasts. Hyatt has multiple properties you can book with points. A free night at the Category 6 Archipelagos Hotel goes for 21,000-29,000 points per night for a Premium Sea View room. You can transfer Bilt or Chase Ultimate Rewards points to Hyatt or cover up to three free nights from  The World of Hyatt Credit Card welcome bonus.
The best credit cards with no international fees in 2023
Stop 3: Santorini
With its breathtaking landscape and distinctive charm, Santorini is a must-visit for any trip to Greece. Santorini is a 2-hour ferry ride from Mykonos, making this iconic destination easy and convenient to visit. If you've always wanted to stay in a white-washed building with dramatic cliffside views without breaking the bank, World of Hyatt points (accrued with the The World of Hyatt Credit Card  and World of Hyatt Business Credit Card ) are a great option. The Category 8 Canaves Oia Suites can be booked for 35,000-45,000 points per night. At this rate, you can pick between a Junior Suite or a Superior Suite, both featuring a private plunge pool and stunning caldera views.
Best credit cards for traveling with kids
Stop 4: Crete
As the largest Greek island, Crete offers something for everyone. Whether you're a history buff looking to explore the ancient ruins of Gortyna or a nature lover seeking beautiful hikes in Samaria Gorge, Crete's diverse landscape and rich history caters to every type of traveler. Crete is also very affordable with points. You can book a Deluxe room with sea views at Hilton's Royal Senses Resort & Spa Crete for around 58,000 points per night. With the Hilton Honors Aspire Card's current welcome bonus, you can cover up to three free nights at this hotel. The card comes with automatic Diamond status, meaning you'll qualify for the fifth night free on award bookings. 
Best credit cards for road trips
Activities and ground transportation
Transportation between the mainland and different Greek isles can add up substantially. Ferry rides alone can cost $70 - 140 each way. You can offset these expenses by charging them to the Capital One Venture Rewards  or Capital One Venture X , and then redeeming miles at one cent each. This should work as long as those expenses get coded as travel purchases by Capital One.
You might even be able to redeem Chase Ultimate Rewards for activities and ferries. The Chase Ultimate Rewards travel portal allows cardholders to redeem points towards travel, tours and activities. Points are worth 1.25 cents each for Chase Sapphire Preferred cardholders and 1.5 cents for those with a Chase Sapphire Reserve . 
Should you book travel with cash or points?
Bottom line
Traveling to Greece doesn't have to be absurdly expensive and you don't have to compromise the length or quality of your trip just to stay within your budget. By strategically using travel credit card rewards, you can save on your flights and stay at some of the best hotels in Santorini, Athens and beyond. While many of these credit cards carry annual fees, they're small compared to the amount of money you'll save on your travel expenses. Better yet, many of these credit cards waive foreign transaction fees , helping you save around 3% on expenses incurred abroad. 
Using points and miles for airfare to Greece can be a game-changer for travelers seeking an affordable trip to Greece. In a world where the cost of international travel can be steep, loyalty programs and miles redemption options present an opportunity to unlock the beauty of Greece at a fraction of the typical price. 
*Eligibility and Benefit level varies by Card. Terms, Conditions, and Limitations Apply. Please visit  americanexpress.com/benefitsguide  for more details. Underwritten by Amex Assurance Company.
Terms apply to American Express benefits and offers. Enrollment may be required for select American Express benefits and offers. Visit  americanexpress.com  to learn more.
Editorial disclaimer: Opinions expressed here are the author's alone, not those of any bank, credit card issuer, airline or hotel chain, and have not been reviewed, approved or otherwise endorsed by any of these entities.
Explore related stories
Tips & Advice
Aug 4, 2023 • 11 min read
Our writers all over Europe report on how visitors can cope with heat waves, rainy spells and other conditions in a summer of weird weather.
Jul 5, 2023 • 5 min read
Jun 29, 2023 • 6 min read
Jun 26, 2023 • 9 min read
Jun 9, 2023 • 8 min read
Jan 19, 2023 • 9 min read
Dec 20, 2022 • 3 min read
Oct 10, 2022 • 5 min read
Oct 3, 2022 • 8 min read
Jul 30, 2021 • 4 min read
premium holidays in Greece
Inspired by you, contact us and book the tour of your dreams.
Our honeymoon
Go yachting
Why to choose us.
Personalized Holiday Packages
Limo Services
Yacht Rentals
Luxury accommodations
Transfers/Rentals
Bodyguard Services
Occasion Travel
Popular Destinations
Recent articles.
Mykonos: Top places to see (and how to get there!)
Explore the must-see places of Mykonos and get to know your transfer options. Enjoy fast, consistent and professional transfer services, offered by the Experts. Chora
Greece: Updated COVID-19 Regulations
These past few years have changed everything we knew about traveling. Here is a list of all you need to know if you are considering visiting Greece.
7 beaches and destinations of the Ionian Sea
Sidari Canal d'amour – Corfu
Such a romantic area, a beautiful bay surrounded by colors, coves and cannals. According to a local myth, the couples who visit the canal, will get married soon.
Subscribe to our newsletter
Copyright © 2022 - developed by Konstantinos Aggelopoulos
credits: icons created by Freepik – Flaticon
Opening Hours: Monday – Friday 8am – 9pm
Phone: +302121073300 +306987542463 Email: [email protected]
Privacy Overview
WhatsApp us