Reserve Cancun eco-tours for unique adventures in nature!
Escape on a Contoy island tour to explore an untouched paradise, or explore a magnificent biosphere with a Sian Kaan tour , swim with whale sharks, or reserve a Holbox tour for some out-of-this-world birdwatching. Do something extraordinary on your next vacation, reserve the best Cancun eco-tours now!
Book your Cancun eco-tours, The Mother Nature Sculpture also called Come into the Light. Mexico's most popular selfie spot .
Cancun eco tours bring you into the heart of the natural world in the Yucatan Peninsula. Escape the concrete jungle and enter a world rich in flora, fauna, and culture. The jungles of the Riviera Maya offer hidden wonders like the sacred cenotes, and freshwater sinkholes that bring you to a magical world of stalactites and stalagmites and offer a place to refresh and renew your senses.
MyCancunTours.com is proud to support ecotourism in Cancun ! Visit one of the islands that dot the coast of the Mexican Caribbean. Our Contoy Island tour , tour to Isla Mujeres, or Holbox Island tour will delight the whole family as you sail across the sea and discover hidden beaches and nature reserves.
The whale sharks are the biggest fish in the sea and they congregate in the waters around Cancun from May to September. Swimming with whale sharks in Cancun is a HUGE adventure and one of our most popular Cancun eco tours ! If you are not up for the adrenaline, take a slow stroll through El Acuario de Playa to see hundreds of species of marine life without getting wet in the new Playa del Carmen aquarium .
Go natural, go eco, and book your Cancun excursions with us today!
Eco-tourism in cancun and riviera maya.
Swim and snorkel in one of the beautiful cenotes in Cancun or book one of our Isla Contoy tours . Contoy Island is a protected sanctuary, no humans live on this island, just birds, turtles and other wildlife.
MyCancunTours.com can offer you a glimpse into life in the Mexican Caribbean as it once was with a Holbox tour . Soak in the sun and enjoy the sights of this tranquil tropical island. Holbox Island is home to fishermen, colorful cabanas, virgin white sand beaches and clear ocean waters.
Cancun excursions in sustainable tourism, book now!
Any questions?
Ask our Cancun & Riviera Maya Experts!
Some of us were born here, others moved years ago to the beautiful Mexican Caribbean and we all love to explore the natural parks, the ancient Maya cities and the tropical islands in the area. Let us share with you everything we know!

Astrid Anguiano

Josué López

Fernando Santacruz
Receive our promotions

MyCancunTours.com is certified by PCI SSC (Payment Card Industry Security Standards Council), a committee formed by the most important credit and debit card companies in the world responsible for providing the standard of security in the management of sensitive user financial data.
By complying with this standard and making internal verifications permanent to detect and neutralize new threats, MyCancunTours.com guarantees the protection of your data against hacker attacks or possible fraud attempts.

Authenticity
Terms & Conditions
Leave your comments here
Site Policies
Privacy Policy
My Cancun Tours Reviews
Tours a la Mexicana
Actions taken by MyCancunTours for COVID-19 pandemic
Travel Guide
What to do in Cancun?
Things to do in Tulum
Chichen Itza Tours
Tulum Tours
Isla Mujeres Tours
Cozumel Tours
Cancun Dolphin Swim Tours
Cancun Adventure Tours
Cancun Snorkeling Tours
Xcaret Park
Cenotes Tours
Cancun Food Tours
Cancun Dining & Night Shows
Weatherproof Tours
Search your tour
Eco Tours Adventure
Location & Hours
Suggest an edit
calle 28 co 75
ejido norte
77710 Playa del Carmen, Quintana Roo
Amenities and More
Recommended reviews.
1 star rating Not good
2 star rating Could've been better
3 star rating OK
4 star rating Good
5 star rating Great
Select your rating
Overall rating
This review is for the whale shark tour. I seldom leave bad reviews, but this was just a terrible experience and not worth the money. Our tour was not canceled despite it pouring rain and windy. The port authority took awhile to decide whether it was even safe to allow boats out. On the boat, the turbulence was so strong that people were bouncing up and down. I was almost thrown off the boat. Cold rain and water from the side of the boat was pouring on the passengers. This was a four hour round trip. Only one whale shark was sighted, as expected since it was not a sunny day where whale sharks are normally out. I got two minutes with the shark; half the boat did not get any time at all. The poor single shark was mobbed by tourists. Our entire boat was vomiting and our guide offered to cancel the second half of the tour to the island. Passengers unanimously agreed to cancel. No partial refunds or credits were offered. The next day my arms were covered in bruises from being slammed on the sides of the boat. Not how I wanted to spend a full day in Mexico and $450 for two ppl total!
This is a surreal dream of an experience that will thrill you. We loved everything about Eco Tours Whale Shark encounter. Since this is the first review for them on Yelp (check TripAdvisor for more), I will give you everything that is helpful to know: 1. They do pick you up from your hotel (YES! from Playa del Carmen (as early at 5:30am - all the way up to Cancun around 7:45am) which is great and many tours do not. 2. Though there are pictures of people swimming with wet suits, as of 2019 it is no longer allowed, and those swimming with the whale sharks must wear a life jacket. I was a little disappointed by this, but it is to protect both you and the Whale Sharks. 3. They DO photograph and video some of your encounter and you can buy it for $35, and it is totally worth it in my opinion, they used a GoPro Hero 7 Silver for their footage. We also had a GoPro, but the benefit of them taking videos is both that you get to relax and focus on your experience, but also their vantage is much better. I'd recommend both if you're intending to share with family. 4. They provide drinks, sandwiches, ceviche, beer and salad for those who elect and let them know it. YAY! All were wonderful and delicious. 5. You get to go in 2's in the water and we all swam 2 times, but after cheering to get to go one more round they let those who wanted to go again go once more. You're basically swimming until you are tired in a game of "try to keep up with a whale shark" and then you return, next group and so on. There could only be 5 groups of 2 that fit on the boat. It goes quickly, but you'll feel very satisfied from each swim and it's hard to gauge how long it was, but about based on my GoPro footage about 5-7 minutes per swim x3 swims (though it might only be 2 if you don't insist on the 3rd-also depends on whether the whale sharks have gone away). 6. There were other boats out in the open water trying to swim with the Whale Sharks too, what I LOVED about our crew is they would not have us chasing down a whale shark that was already being followed by other people, the boat swung around expertly with the guides on the lookout for un-followed Whale Sharks and there were several groups who did not get this effort, and I think that in particular set our Captain and guides apart because I saw a few sour faces on other boats looking at us with what might have been envy as they jumped in after a shark being trailed by 6 others, haha. Wish I'd known: 1. Because the tour is very environmentally aware, it's very discouraged to wear sunscreen, even biodegradable. They did offer for free their own sunscreen bottle, but we were encouraged to not overdo, however, this meant hours without very much sunscreen coverage, and for us and a few others (though note the boats are covered, but partially) that meant exacerbated sunburns or fresh and pretty bad sunburns (even for my Puerto Rican partner who does not typically burn). 2. I recommend stick-on motion-sick patches (bring from home) in case being 45 minutes away from land can get to you, even if you're not usually prone to seasickness. They will offer preventative options, but once you're on the water little can be done. There are many tour groups that will bring you to see the Whale Sharks, but it was the service, the many "extras" that made this group really stand out. I was ready to buy another tour the next day from another group if this didn't go as well as hoped, but they exceeded my expectations and hopes. They gave me a lifetime memory day. So thank you, Eco Tours.
Swimming next to the gentle giants!
People Also Viewed
Fe Catamaran Sail and Snorkel Tour
Atlantis Submarines Cozumel
Explora Caribe
Pro Dive Mexico
Manta Raya Divers
Dolphinaris
Underwater Mexico
WinJet Fast Ferry
Cancun Adventures
Aviomar Adventours
Mines Near Me
Tours Near Me
Other Tours Nearby
Find more Tours near Eco Tours Adventure
Related Cost Guides
Town Car Service
🎁Purchase Gift Card🎁
Whale Sharks Cancun Tour
Quick Details
Users Ages: Ages 5+
Clock Duration: 5-8 hours
Info Tour Type: Day Tour
Sun Season: May to September
Whale Shark Discovery 2021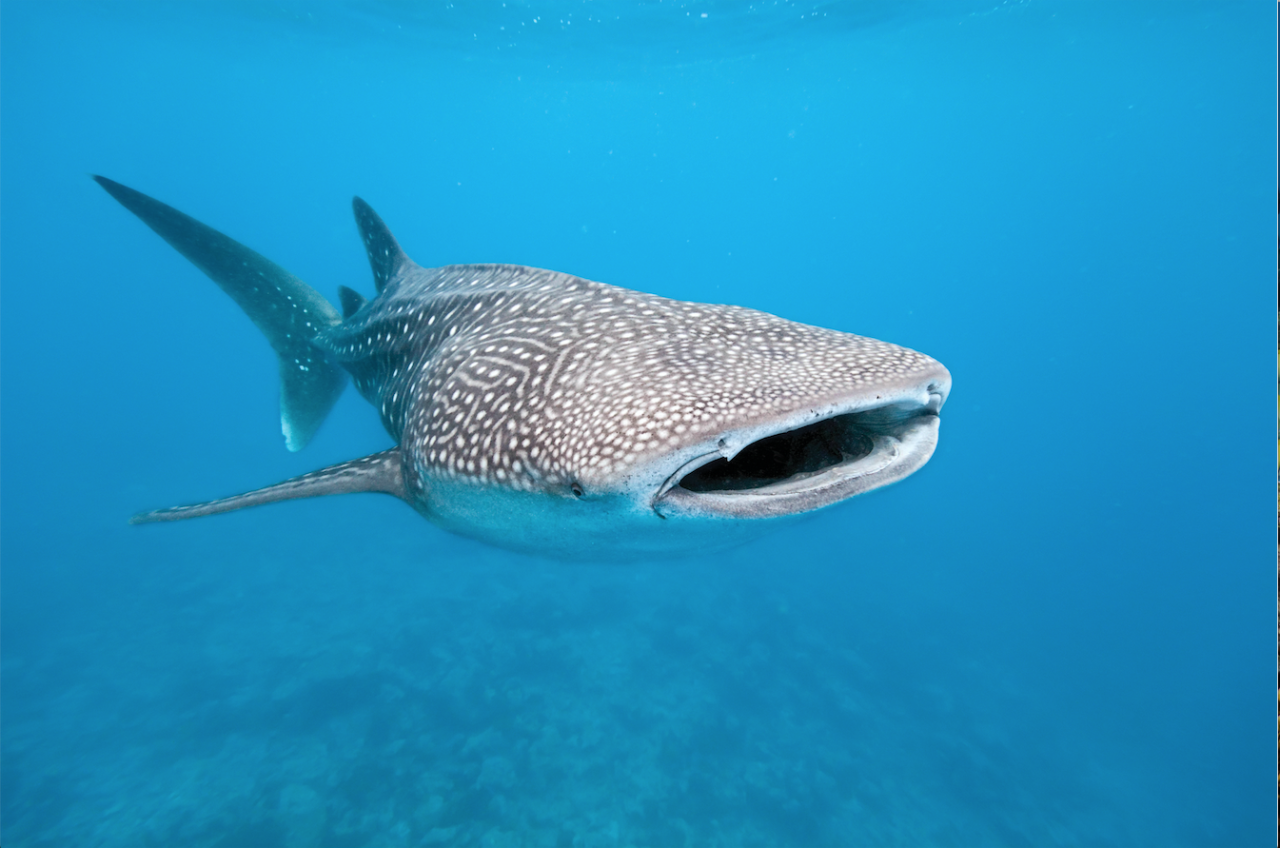 Duration: 9 Hours (approx.)
Location : Exmouth, WA
Product code: WS1
The Ocean Eco Adventures Whale Shark Discovery cruise begins with a courtesy bus transfer from your accommodation around Exmouth to Tantabiddi Boat Ramp on the west side of Northwest Cape where you meet your team and board the company vessel, "Latitude 22". The fast, modern, well equipped 20m vessel features custom made seating, a large shaded deck area, water level spacious marlin board with ladder for ease of entering and exiting the water, clear side curtains on the main deck that allow great viewing whilst protecting you from the wind and spray, a large bow area for marine animal viewing, full galley, toilet and hot fresh water rinse shower, instantaneous boiling and cold water, making it the perfect vessel to experience the magic of the Ningaloo Reef.
Ocean Eco Adventures Whale Shark Discovery features an investment of an exclusive spotter aircraft to search the reef for Whale Sharks, allowing the boat to venture to its own areas and find Whale Sharks away from other vessels. A focus on allowing as much time in the water snorkelling with the Whale Sharks as possible is a feature of an Ocean Eco Adventures tour. A snorkel guide accompanies each group whilst a company photographer takes photos of the Whale Shark and other marine life sited throughout the day.
During the day an opportunity to snorkel on the Ningaloo Reef is offered at coral sites with abundant tropical fish life. The crew also search for Turtles, Dolphins, Dugong, Rays and Sea Birds and other marine life throughout the day.
The excitement doesn't stop with the marine viewing and interaction; a feature on all tours is also delicious gourmet food featuring fresh Western Australian produce. Complimentary photos of the tour complete a memorable tour package.
Tour price includes transfers to and from accommodation, snorkelling equipment, wetsuit, stinger suits, breakfast, morning and afternoon tea, gourmet buffet lunch featuring fresh local seafood, filtered water, cordial, soft drinks, an assortment of teas, premium coffee, all government fees and taxes, and complimentary photos of the tour.
PRE-BOOKING NOTES:
It is recommended you have accomodation and travel plans secured before booking your tour, as availability can be very limited during peak periods, and standard cancellation policy will apply for any necessary booking cancellations due to lack of accomodation or flights.
Tours booked for late July:
Please be advised that the Whale Shark migration is un-predictable, and the main Northern Ningaloo Whale Shark season can come to an end anywhere between mid-July and the end of August. If the season comes to an end before your scheduled tour date we will still endeavour to provide the best wildlife experience possible on the Ningaloo Reef on the day. In the event of a re-structured tour, any difference in price will be refunded. No sighting policy is only valid during our peak season, 1 April - 20 July. Only mobile phone services on the Telstra or Optus networks will work in Exmouth and surrounds. Please provide a phone and/or email that you will be reachable at while in Exmouth.
Due to recent fraudulent activity in the area, on the day of the tour you may be required to present the credit card that you used to make your online booking and payment.
Start booking now.
Please enable cookies in your browser to place a booking how do I enable cookies?
Enter Number of Participants *
Choose a date *, choose a time *.
You may also like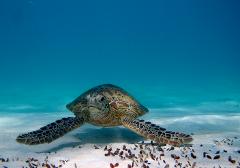 Turtle & Reef Adventure
Duration: 8 Hours (approx.)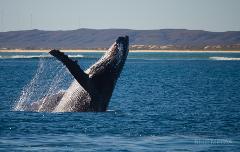 Sunset Whale Watching - with Complimentary bus pickup
Duration: 3 Hours (approx.)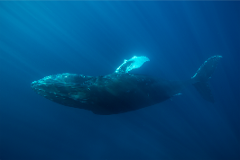 Humpback Whale Swim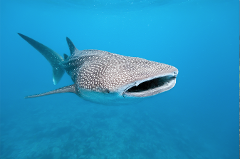 Whale Shark Discovery Gift Card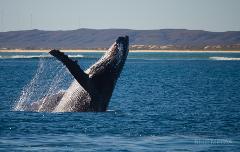 Sunset Whale Watching Cruise Gift Card
Booking Software by Rezdy.com | Agent login
What's On Watsons
Retirees Enjoying Travel
Review of Ocean Eco Adventures Whale Shark Tour, Exmouth Western Australia.
For retirees enjoying travel around Australia the last thing we thought we would be doing was swimming with whale sharks. But that's exactly what we did during our visit to Exmouth and the Ningaloo Reef, on the North West Cape of Western Australia.
During our travels in Karijini National Park we began hearing other baby boomers talking about Ningaloo Reef and their adventures swimming with whale sharks. We had never heard of Ningaloo Reef, or of swimming with whale sharks! But after listening to retirees talk excitedly about their wonderful experiences, we decided this was something we would do.
We booked our tour through the Ningaloo Visitors Centre, once we arrived in Exmouth. There are multiple swimming with whale shark tours available. But, we were at Exmouth during school holidays, and the tours were heavily booked. We decided to go with Ocean Eco Adventures and had to wait six days to go on our tour. So, book ahead!
About Ocean Eco Adventure
Ocean Eco Adventures offers cruises in the World Heritage listed Ningaloo Reef Marine Park of Western Australia . They specialise in marine interactions with Whale Sharks, Humpback Whales, Dolphins, Turtles, Manta Rays and reef fish within the Marine Park.
The well appointed cruise boat was very spacious and comfortable.
The cost of the day tour was $410.00 per adult, all inclusive. The price included pick up from our accommodation, free access to professional photographs taken on the day, gourmet food, wet suits and snorkelling equipment. The majority of staff on board were Marine Biologists & Dive Masters.
Please note: All photographs in this blog posts are from Ocean Eco Adventures (see watermarks). These photographs were taken by a professional photographer who swam with us throughout our day tour. All passengers were able to access these photos, free of charge. Passengers were given permission to share the photos on social media and I obtain written permission to use the photos in this blog post.
Ocean Eco Adventures have it's own aeroplane to spot the whale sharks. This provides people on the tour maximum opportunity to swim with the Whale Sharks.
Snorkelling on Ningaloo Reef
After a safety briefing we enjoyed our first swim at Mangrove Bommie, out on Ningaloo Reef. This swim was an opportunity for staff to check everyone's snorkelling skills.
The water temperature was 24 degrees – just perfect! It was a wonderful experience snorkelling over the beautiful coral reef and viewing all the species of reef fish.
It was at this stage we realised we were the oldest people on the boat. Getting back on the boat was not as easy for us baby boomers, as it was for younger people on the tour. Rather than a kick and twist back onto the boat ledge, we found we needed to pull and roll ourselves back onto the boat. Rather tiring after a number of swims!
Swimming with the Whale Sharks
People enjoyed eight swims on the day, including the initial snorkel over the coral reef. The other swims were all with the Whale Sharks. In total, people swam with the whale sharks for approx 1.5 hrs.
Oh, and in case you are wondering, it is safe to swim with Whale Sharks. There are strict rules about how long and how often people can swim with the Whale Sharks. We were briefed about safety conditions before we commenced swimming. Plus, Whale Sharks are filter feeders, only eating plankton.
We swam in teams of ten.  Each team had a tour leader (qualified dive master), who directed our swim experiences.
The first whale shark was a female about 5.5 – 6 metres long. Thankfully this whale shark swam along slowly. But after a while she must have become sick of all the people swimmers near her, as she swam to the bottom of the ocean.
On the first swim, it was like WOW!!! We were SO close to the Whale Shark. It was rather mind blowing.
The second Whale Shark was about 4 metres, and a male. Initially it was swimming slowly. But then it began swimming faster.
At first we were snorkelling with the whale sharks outside the reef.
On the second and third occasion of finding a Whale Shark, they were found inside the reef, close to Oyster Stacks and Turqouise Bay. We were told it was unusual for the whale sharks to be swimming so close to the beach.
After the initial snorkel, I swam with the Whale Sharks on three occasions. Whereas, Greg enjoyed four swims with the Whale Sharks. The Whale Sharks were not swimming very quickly. But, while we enjoy water activities, we are not as fit in the water as we are on land. We both tired and were happy to say we had enough. Thereafter we were happy to watch other passengers swimming.
We also saw turtles swimming in the ocean.
Watching Humpback Whales and Spinner Dolphins
After lunch the skipper offered everyone the choice of another snorkel over the coral reef, or to go and see Spinner Dolphins and Humpback Whale, spotted 4km out to sea. Fortunately the majority voted to go and see the Dolphins and Whales.
We saw numerous Humpback Whales, probably 30 in total. We were told the Western Australian coastline sees the biggest migration of Humpback Whales (38,000 annually) – back to pre whaling numbers. During the whaling period Humpback Whale numbers declined to about 600.
We greatly enjoyed watching a large pod of Spinner Dolphins. It was thrilling to watch numerous Spinner Dolphins jump in the air and spin around, plus surf the waves, and race in front of the boat bow.
The Catering Onboard
After settling onto the boat, a continental breakfast was available. A morning tea included a savoury platter with dips, mango chutney, crackers, cheese and vegetables. A buffet lunch included a selection of cold meats and gourmet salads, local prawns, vegetarian sushi, cheese, bread rolls. For afternoon tea there was fruit platter and tea cake.
Organic products with ginger were available for seasickness.
At the end of the tour, as we sailed towards land, we were offered a complimentary glass of champagne or can of beer.
Review of the Ocean Eco Adventures Whale Shark Tour
This review is independent of Ocean Eco Adventures and is simply a review of our experience on their Whale Shark Tour.
Our experience on the Ocean Eco Adventure Whale Shark Tour from Exmouth was simply the best. Indeed, Greg and I would say it was one of our favourite experiences throughout our travels around Australia! Here are the reasons we rate the tour so highly:
Swimming so close by a Whale Shark was thrilling; something we never dreamt of doing.
All staff on board were extremely professional, well organised, very informative and great fun
We felt safe throughout the tour. We acknowledged we were not strong swimmers. Throughout our swims we were provided great support and encouragement from staff. This support ensured we were able to enjoy this most amazing experience.
The spotter plane not only sighted two Whale Sharks to swim with, but also Humpback Whales and Spinner Dolphins. This meant we experienced a full day of delightful marine interactions.
The needs of people of all ages and competencies were well catered for. Some people were diving down towards the Whale Sharks. Others,  like us and young children, were given additional support.
Snorkelling Ningaloo Reef was a stunning experience in itself.  The coral and reef fish are so beautiful.
Throughout the day we enjoyed simple, yet beautiful fresh food.
The boat was in great order, clean and tidy, with plenty of room for everyone on board to be comfortable
We were on the water from 9am – 4pm
Yes, the tour was expensive. But, we came away with only praise and amazing memories! Even though we were not fit enough to complete all the swims, we were delighted with what we did. We totally recommend Ocean Eco Adventures for a fabulous Whale Shark Tour.
The only thing we would say is we wouldn't recommend anyone pay to go on the tour as an observer. When standing on the boat you do not see the Whale Shark. It is only when you are snorkelling, with your head in the water, that you actually see the Whale Shark.
For us as retirees enjoying travel we love nothing more than doing something adventurous, thrilling, exciting, and fun – yet safe! For baby boomers seeking travel adventures, put swimming with Whale Sharks at Ningaloo Reef, Western Australia on your bucket list. And, if you want to best chance to enjoy the most swims possible with the Whale Sharks, choose Ocean Eco Adventures. If you do, you will enjoy a top day.
What about you?
What are your thoughts about swimming with Whale Sharks? Would you give it a go?  What about Ningaloo Reef, with the beautiful coral and all the marine life? Have you considered a visit? Please join in the conversation, as we would love to hear your thoughts.
Wishing you safe and happy travels
From Estelle & Greg – Retirees Enjoying Travel
16 thoughts on "Review of Ocean Eco Adventures Whale Shark Tour, Exmouth Western Australia."
Bravo! You show those youngsters we Baby Boomers are tough! You make it sound so easy–I would be whining and complaining the whole time. Hahahaha. Donna
HaHaHa Donna. Let me tell you it wasn't easy. In fact, we were surprised how quickly we tired. And, we weren't swimming as usual, rather snorkelling with flippers on! And the way we had to roll back onto the back of the boat, like a seal, was hilarious… if you were watching us (rather than being us)!!! Anyway, I would do it again in a heart beat. Yes, we baby boomers are tough. If we want to do something we will give it a red hot go. 🙂
What a fabulous experience Estelle and your photography was stunning. I think the cost was pretty reasonable as well for all that was included. Thanks so much for linking up and sharing with us at #BloggersPitStop. This is on my list when I eventually get to WA that is for sure! Have a great weekend 🙂
Thank you Sue for your comments. Yes the whole tour was really fabulous. And yes, the cost is reasonable when you consider everything we did on the day, the qualified staff supporting us, and the high quality of everything provided. Everything was top notch and very safe. Yes, definitely a great WA bucket list experience. Thanks Sue for the opportunity to share this post on #BloggerPitStop. Best wishes for the week ahead 🙂
Gorgeous pictures and it looks amazing. I recently went whale watching (it's a big thing where I am – in Hervey Bay) and swimming with the whales is now permitted, but it depends on conditions etc…
But… I'm really shark phobic – like, haven't been in the ocean for a decade or two phobic – so can't imagine willingly swimming where any are… no matter how friendly.
I love the Eco Tourism idea though and there's a company here offering some great trips. I should really look more into what they're doing!
#teamlovinlife
Yes, the photos are so gorgeous Deborah. Everyone on board was given access to these photos, taken by a professional photographer swimming on the tour with us. And I gained written permission to us the photos in the blog post. Wish I could take photos of the same standard. I'm uncertain if Whale Sharks swim in the waters near Hervey Bay. I know Hump Back Whales do. And I have never heard of people swimming with Whale Sharks on the east coast. Yes, there is a big focus on Eco Tourism over here too. They do a lot of research with all marine life in the Ningaloo Reef area, including the Whale Sharks. I too was rather anxious about the Shark part. But they are actually more like a whale and certainly are filter feeders. Even so, it was really daunting (and exhilerating) being so close! 🙂
It sounds amazing, I love opportunities like this to get up close and personal with wildlife. We did an undersea walk in Bali earlier this year which I blogged about, that was more "do-able" for middle aged mamas like me, both price wise and energy wise, while still being an adventure we will never forget! Yes, $400-odd is a lot to spend on a one day outing but the memories will last a lifetime and if I'm ever in the neighbourhood I will definitely check it out!
It truly was an amazing experience Janet! Oh, and thanks so much for the tip re the undersea walk in Bali. We are flying to Bali in a little over a week. I will check out your blog post for details. If it is deep sea diving, I'm uncertain if I can do it. Not sure about being immersed in deep water. Whereas, being on top of deep water didn't phase me. But, I am one to not automatically say no. I was so delighted with swimming with whale sharks. And I love doing things I never thought I would. So, we will see. And, thanks again for the tip Janet 🙂
Swimming with whale sharks is on my bucket list – so I loved reading about this experience. One day…
Thanks Jo for reading our review of our experiences Swimming with Whale Sharks. I hope you get to tick this wonderful experience off your bucket list Jo. Sitting here now I can't believe I did it! And I would do it again in a heart beat 🙂
Incredible photos! What an experience. #teamlovinlife
Thanks Leanne for dropping by. And yes the experience was incredible 🙂
This is amazing. The water is so clear that makes the photo more beautiful.
Thank you so much for your comment. And yes the water is beautifully crystal clear! The natural beauty of the area is so very awesome.
Hi great read ! I'm talking my first Whale Shark swim in March 2019 an can tell you it's a dream come true . I have been snorkeling off Green Island , Rottnest, Yallingup , but this swim at the very top of my list sooo excited I could pop !
Thanks Yasmin for dropping by and leaving your comment. Swimming with the Whale Sharks was one of the most exciting and incredible experiences we experienced on all our travels. Given you are an experienced at snorkeling you will be have a blast! If I were you I too would be about to pop with excitement. Bring on March and swimming with the Whale Sharks!
Leave a comment Cancel reply
Save my name, email, and website in this browser for the next time I comment.
By using this form you agree with the storage and handling of your data by this website. *
frequently asked questions
For your carefree adventure.
There are a couple of ways:
Directly on the site – just pick one or more adventures and follow the checkout process
Y ou can call us an reserve you place
You can send us a message on the website specifying a date and a number of persons
Free cancellation 24 hours before the tour.
In the case of not coming the day of the excursion: With the presentation of a medical certificate that proves unavailability 100% refund.
In case of bad weather, 100% of the money will be refunded
In the case of not coming the day of the excursion without any reason: there is no refund.
Actually, all our adventures are a great choice for a family to spend a quality time together in nature. Give us a call for great family packages. We'll be happy to offer you a customized option based on your specific wishes.
48h – 24h before the adventure we'll contact you with pick-up details and the exact pick-up time.
Need to add a traveler, change the date, or make another adjustment? Not a problem! In most cases, you can change your booking up to 3 days before your activity. The easiest is to send us an email with the required changes and we'll get back to you with a reconfirmation. Or you can give us a call and one of our staff members will guide you through the process
Our guides speak:  English, Spanish, Italian, French, German, Dutch, Portuguese, Russian.
And we all speak the universal language of love towards beauty and nature.
beautiful memories
From our adventures.

people think we're

Snorkeling with whale sharks was on our bucket list and we were not disappointed! Mark and Cesar were great guides. They really seemed to care about the sharks and were very knowledgeable about them. The boat crew did a great job and were able to get us some great pictures. We had great service and would not hesitate to do this tour again next time we are in the area.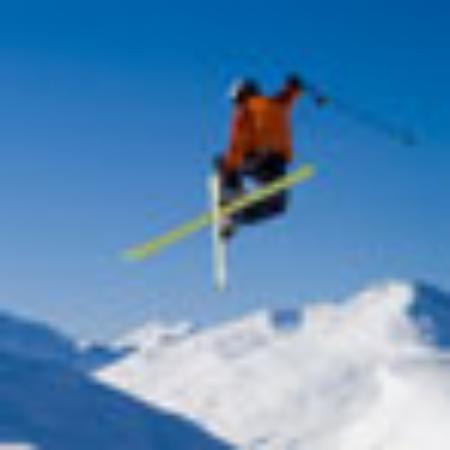 Un unforgettable trip to Isla Contoy. Amazing time, wonderful experience, great people and delicious meal! Truly recommend!

I don't think I will ever forget the experience and it was a truly incredible one - the whale sharks were incredible and our small group was able to get plenty of time swimming by them! I would come back again through Eco Tours without a doubt.

Eco Tours Adventure
Playa del Carmen, Mexico
+52 984 147 9678
+52 984 147 8664
info@ecotoursadventure.com
www.ecotoursadventure.com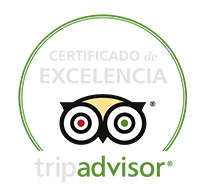 WHALE SHARK TOUR, ALL YOU NEED TO KNOW
Meeting the bull shark

We're not around right now. But you can send us an email and we'll get back to you, asap.
Start typing and press Enter to search