Pickups at your resort
Reserve Now, Pay Later
Free cancellations

1 (829) 978-0001
Book Now, Pay Later
Things to do in Punta Cana
Catalina Island Snorkeling tour From Punta Cana (w/ Lunch)
Spend the day cruising off the Dominican Republic's coast on a Catamaran bound for Catalina Island. Listen to live music and sip drinks from the open bar before diving in to snorkel on "The Wall" with the snorkel equipment provided. A beachside lunch, round-trip transportation, and snorkeling equipment are all included in the tour.
English, Espanol, Multilingual
Included/Excluded
Use of snorkeling equipment.
Alcoholic and non-alcoholic drinks.
Round-Trip Transportation.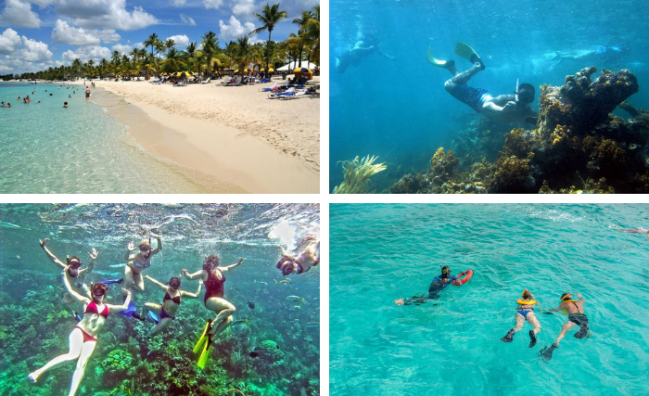 Tour Itinerary
Description.
Arrive at the marina after being picked up from your Punta Cana or Bavaro hotel. The crew will welcome you aboard "Paradise" with tropical refreshments. Your PADI-certified dive team will go over health and safety procedures as well as provide a snorkeling briefing to ensure that your experience is memorable but safe. Leave the marina and head to the east side of Catalina Island to the snorkel site known as "The Wall," which is suitable for both novice and experienced snorkelers. Anyone in need of a life jacket will be able to obtain one. Enjoy light refreshments and music while traveling. Arrive at the snorkeling location after about 30 minutes and enjoy just under an hour of snorkeling. Expect clear turquoise waters, excellent visibility, and a spectacular underwater ecosystem. After snorkeling, board the boat and head to Catalina Island's west side. You will be taken to a private beach upon arrival. As you relax and enjoy yourself, a variety of alcoholic and non-alcoholic refreshments will be available. So you can enjoy the snorkeling sites near the beach, the staff will have snorkeling equipment available at the bar. Lunch will be served at approximately 1:00 PM. A renowned local chef will prepare the Dominican feast. Enjoy pork, chicken, salads, pasta, and local fruits prepared in a sanitary kitchen. The rest of the afternoon is yours after lunch. Relax by listening to the waves crashing on the shore, go snorkeling in the clear turquoise waters, or simply enjoy the open bar. Finally, board the boat and return to the marina. Take a bus back to your hotel in Punta Cana or Bavaro.
Important: Children 12 and younger must be accompanied by a paying adult.  Children 2 and younger are complimentary. Must be 18 years of age and present a valid photo ID in order to consume alcohol.  This activity is unable to accommodate strollers or baby carriers.  You must be able to walk on unpaved or uneven terrain.
Tour Highlights
Boat tour to Catalina Island from mainland Dominican Republic
Beachside buffet lunch and open bar
Relax on board the boat and snorkel on "The Wall"
Live music and entertainment
Round-trip transportation
Questions, or Group Options? Contact us below!
Don't just take our word for it, our clients love working with us, just read what they have to say.
You might also like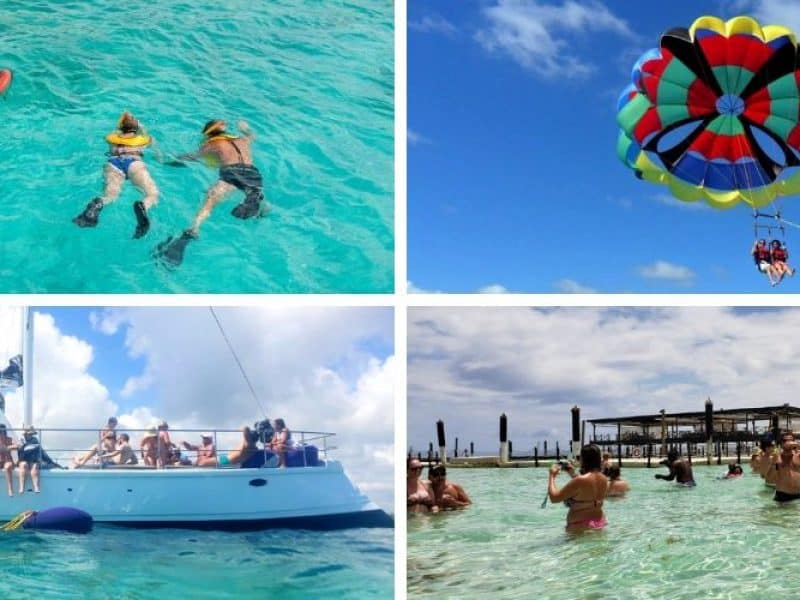 Snorkeling, Parasailing and Party Boat in Punta Cana
Discover the sky and sea to the fullest with this excursion where you can meet the coast of Bavaro in a unique way; snorkeling, parasailing and catamaran party, the best combination!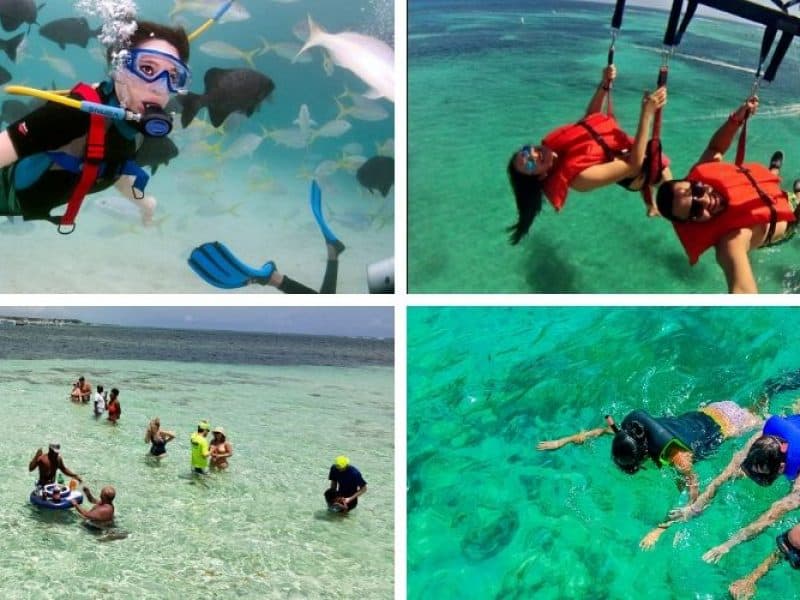 Snuba Diving, Snorkeling, Parasailing and Party Boat in Punta Cana
Discover the sky and sea to the fullest with this excursion where you can meet the coast of Bavaro in a unique way; snorkeling, diving, parasailing and catamaran party, the best combination!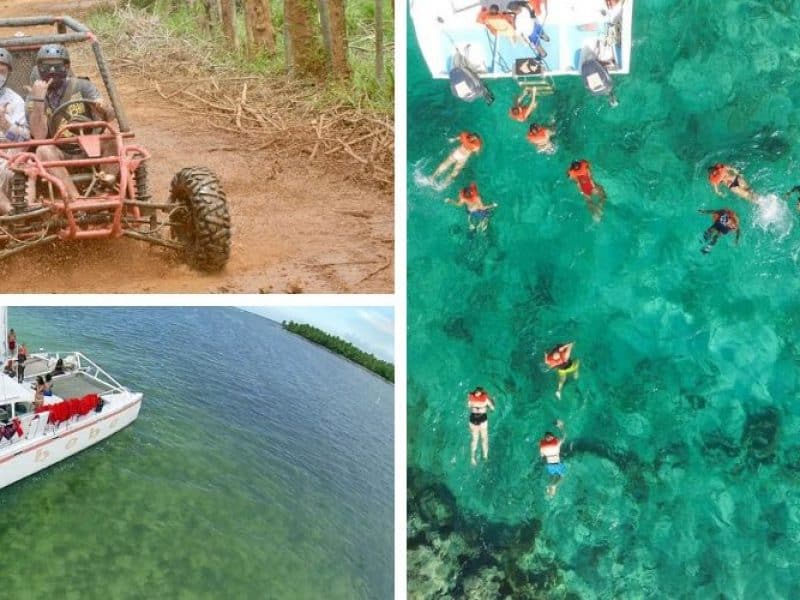 Dune Buggy and Party Boat Multi-day Combo from Punta Cana
Enjoy the best of the Caribbean on a Booze Cruise. White sandy beaches, coconut palms, crystal-clear turquoise waters, as well as go off-road driving a Dune Buggy with stops at amazing places.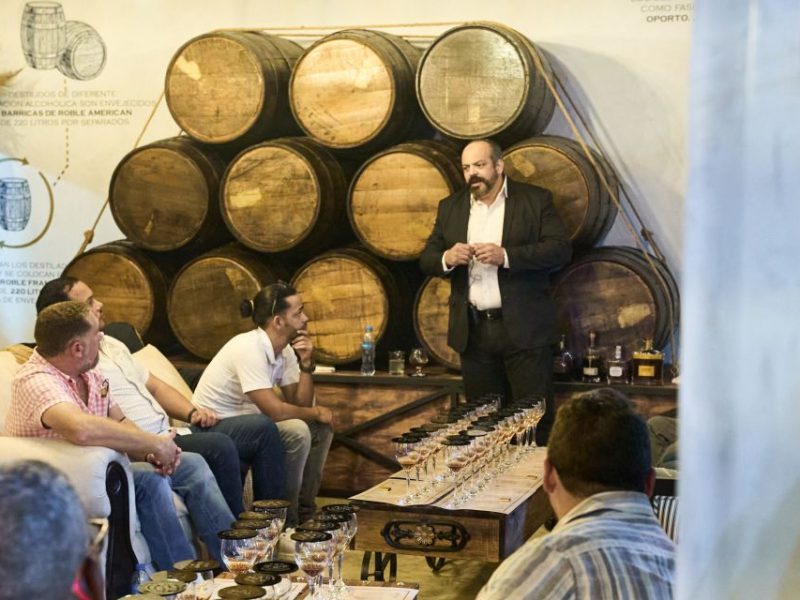 Rum Tasting & Pairing Experience in Punta Cana
Enjoy many incredible activities at Scape Park, a natural theme park with a variety of attractions including, Hoyo Azul, zip-lining & more.
Excursions & Tours in Punta Cana
ATV Off-road 4 Wheeler Tour in Punta Cana (Solo)
ATV Quad Adventure from Punta Cana (shared)
Caribbean Pirates from Punta Cana
Catalina Snorkeling & Altos de Chavon Tour
Chocolate Master Class in Punta Cana
Dolphin Encounter in Punta Cana
Dolphin Royal Swim in Punta Cana
Dune Buggies Punta Cana Tour (Double)
Dune Buggy and Parasailing Multi-day in Punta Cana
Dune Buggy Off-road Tour from Punta Cana (solo)
Four Wheeler ATV tour in Punta Cana (Shared)
Free Real Estate Tour from Punta Cana
Honda UTV Off-Road Tour from Punta Cana (Shared)
Honda UTV Off-Road Tour from Punta Cana (Solo)
Jungle Buggies Punta Cana: Off-Road, River Swim, Culture & Scenic Drives!
Katmandu Park Punta Cana: Unveil the Mysteries of Hidden Realms in a Day of Adventure
Los Haitises National Park & Montana Redonda Tour from Punta Cana
Monkeyland & Jungle Buggies Combo
Monkeyland tour from Punta Cana
Ocean Spa in Punta Cana
Off-Road Buggy & Zipline Adventure in Punta Cana
Parasailing Tour in Punta Cana
Party Boat and Snorkeling in Punta Cana
Playa Rincon, Samana, and Cayo Levantado Day Trip from Punta Cana
Power Dive & Party Boat: Explore Punta Cana's Marine World
Private Catamaran Sailing & Brunch in Punta Cana
Private Party Boat with Water slider (1 to 25 Passengers)
Punta Cana ATV Triple Adventure – Ride Through the Beach, River & Mountains (Single)
Punta Cana Beach Horseback Riding tour
Punta Cana Dolphin Swim Adventure
Punta Cana Zip Line Adventure: 12 Lines, 18 Platforms, Rivers & Mountains
Safari Punta Cana Cultural Tour: City, Macao Beach, Plantations, Countryside & Coffee
Sailing and Snorkeling in Punta Cana (Family Friendly)
Salto el Limón Waterfalls & Cayo Levantado Tour
Santo Domingo City Tour from Punta Cana
Saona Island and ATV Off-Road Buggy Multi-day Combo
Saona Island: Beaches and Natural Pool Cruise with Lunch
Scape Park & Dune Buggy Multi-Day Combo Tour
Scape Park Full Admission & Cliff Hangers Experience
Scape Park, Punta Cana: Experience Hoyo Azul, Cenotes, Ziplines and Beyond
Small Group Private Party Boat in Punta Cana (up to 12 people)
Speedboat and Snorkeling Adventure from Punta Cana (Shared)
Sunset Horseback Riding tour from Punta Cana
Sunshine Cruise and Scape Park Combo in Punta Cana
Triple Jungle Adventure Combo: Monkeyland, Ziplines & Buggies (Shared)
Tour Pickups by Resort
AC Hotel by Marriott Punta Cana Excursions
Alsol Luxury Village Excursions and Tours
Ancora Cap Cana Excursions
Bahia Principe Fantasia Punta Cana Excursions
Bahia Principe Grand Bavaro Excursions & Tours
Bahia Principe Grand Punta Cana Excursions
Bahia Principe Grand Turquesa Excursions
Bahia Principe Luxury Ambar Excursions
Bahia Principe Luxury Esmeralda Excursions
Barcelo Bavaro Beach Excursions
Barcelo Bavaro Palace Excursions
Be Live Collection Punta Cana Excursions
Blue Beach Punta Cana Excursions
Breathless Punta Cana Excursions
Bungalows Los Manglares Beach & Spa
Caribe Deluxe Princess Excursions
Catalonia Bavaro Beach Excursions
Catalonia Punta Cana Excursions
Catalonia Royal Bavaro Excursions
Club Med Punta Cana Excursions
Coral House Suites Excursions
Coral Level at Iberostar Selection Bavaro
Del Mar by Joy Resorts Excursions
Dreams Macao Beach Punta Cana Excursions
Dreams Onyx Resort & Spa Excursions
Dreams Palm Beach Punta Cana Excursions
Dreams Punta Cana Resort & Spa Excursions
Dreams Royal Beach Punta Cana Excursions
Eden Roc Cap Cana Excursions
El Cortecito Inn Excursions
Elite Aptos at Cap Cana Excursions
Excellence El Carmen Excursions
Excellence Punta Cana Excursions & Tours
Finest Punta Cana Excursions
Fishing Lodge Cap Cana Excursions
Golden Bear Lodge Punta Cana Excursions
Grand Bahia Principe Aquamarine Excursions
Grand Bavaro Princess Excursions
Grand Palladium Bavaro Excursions
Grand Palladium Palace Excursions
Grand Palladium Punta Cana Excursions
Grand Sirenis Punta Cana Excursions
Green Coast Beach Hotel Excursions
Hard Rock Hotel Punta Cana Excursions and Tours
Hideaway at Royalton Punta Cana Excursions
Hotel Boutique Lirio Cala Excursions
Hotel Chame Punta Cana Excursions
Hotel Naragua Punta Cana Excursions
Hotel Riu Bambu Excursions
Hotel Riu Naiboa Excursions
Hotel Riu Palace Bavaro Excursions
Hotel Riu Palace Macao Excursions
Hotel Riu Palace Punta Cana Excursions
Hotel Riu Republica Excursions & Tours
Hotel Seranta Brisas de Bavaro Excursions
Hotel Tropicana Suites Deluxe Excursions
Hotel WHE Bavaro Punta Cana Excursions
Hyatt Zilara Cap Cana Excursions
Hyatt Ziva Cap Cana Excursions
Iberostar Dominicana Excursions
With ❤️ from Punta Cana 🇩🇴
© 2023 Punta Cana Adventures
Pick Your Adventure - no commitment.
Select the date, number of participants, and hotel.
Add chosen activity to the cart.
Choose "Reserve Now, Pay Later" during checkout.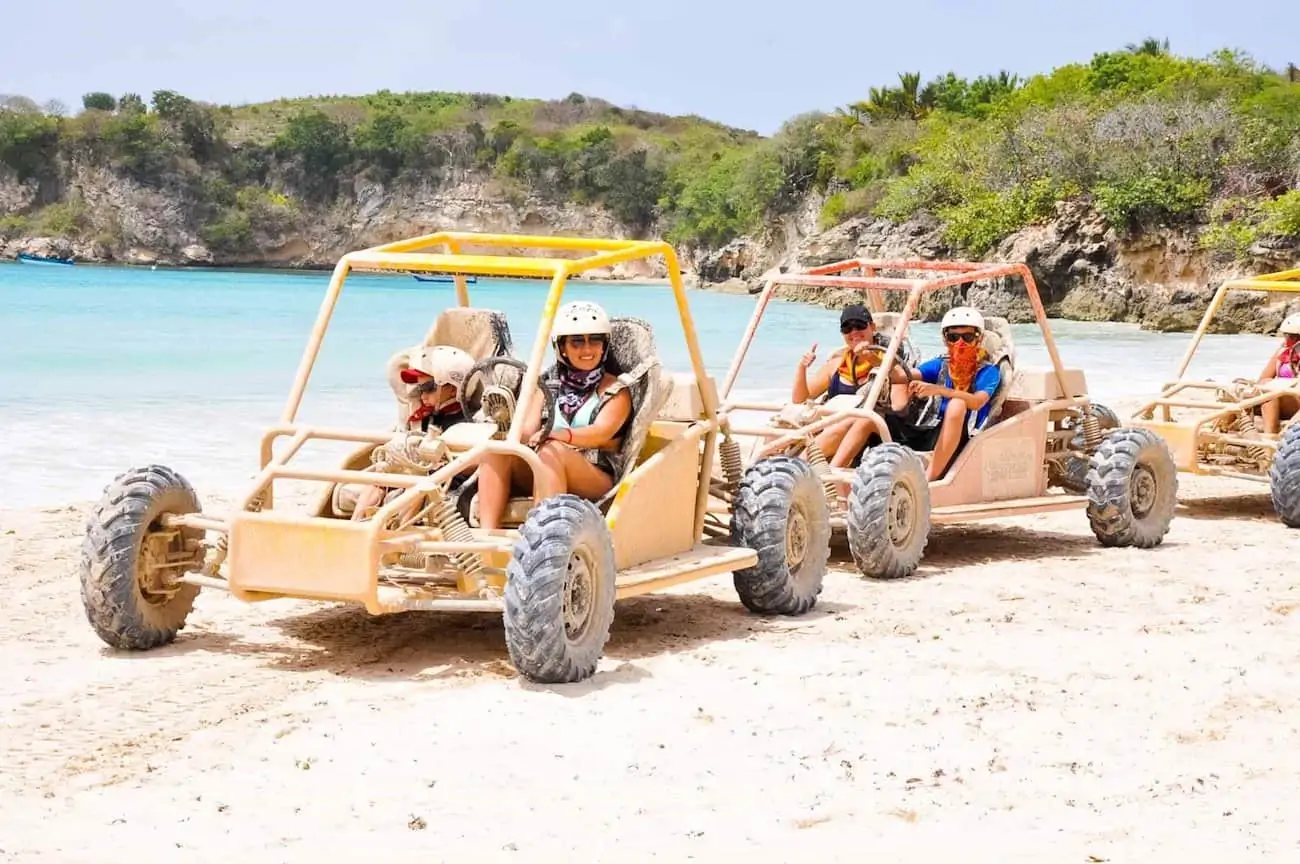 SPECIAL OFFER
Get 5% off our tours.
We promise not to spam you.
Special Offer
on your Booking Sign up for our newsletter
+1 829-548-2386
Catalina Island Full Day of Snorkeling
$ 125.00 $ 109.00
Come enjoy a fun ride to the beautiful Catalina Island. Dance to Latin beats, enjoy some great snorkeling, go on a Banana Boat ride, eat at our delicious buffet, or just relax on the beach in this tropical paradise.
Special offer
Description
Watch Video
Reviews (6)
Here's What You Get
Enjoy a boat tour across crystal clear waters to the uninhabited, Catalina Island – one of the better-known areas for snorkeling in the Dominican Republic.
Your journey takes you to the town of La Romana where you'll board the party boat known as "El Fieston". You'll then cruise past the multimillion dollar mansions and yachts of Casa de Campo before arriving at the quintessential Caribbean shorelines of Catalina Island.
Enjoy a buffet lunch on the beach, with drinks and snacks served throughout the day, as you take in the swaying palms trees, white sands and transparent waters. If you're not content being lazy on the beach, put on some snorkeling gear and admire Catalina's underwater world or take a fun ride on the banana boat.
On the return trip we visit the quaint Altos de Chavon Artisan village, where you'll tour cobblestone walkways and shops filled with local arts and crafts.
What's Included
Round trip transport
Professional guide
Boat transport to Catalina Island
Snorkeling gear
BBQ, buffet lunch
Snacks and drinks
What to Bring
Beach clothing
Bathing suit
6 reviews for Catalina Island Full Day of Snorkeling
Alessandra (verified purchase) – August 10, 2023
Great experience. Booked 2 tours with them. They did great job with communication.
Steele (verified purchase) – April 7, 2023
Catalina Island was one of the most fun things we did. All you can Drink and Eat for the entire trip and dancing and a great entertainment staff. Plus the river was so pretty. We visited the church where Michael Jackson got married at.
Rodrigo (verified purchase) – January 24, 2023
Best Tour Ever. I book through Punta Cana Tours for a all day excursion to Catalina Island. My pickup at my hotel was on time and prompt. The bus was clean and the driver was professional as so was the guide for the day. The food we were served was awesome, the drinks flowed freely and there were plenty of activities to do.
Marcus (verified purchase) – June 23, 2022
We took an all day excursion to both locations. The bus ride was long and not in very good condition. Catalina Island was nice but the beach was no more spectacular than Bavaro Beach right in front of our hotel. Altos de Chavon is amazing. I wished we had more time to enjoy and appreciate this unique facility.
April (verified purchase) – October 15, 2021
Booking with Punta Cana Tours was great. Everything they described was on point. Each excursion was great. The pick up taxi were on time, the rides were comfortable and the excursions were awesome. If you need to book an excursions you will not go wrong using Punta Cana Tours.
Inga (verified purchase) – August 19, 2021
Wonderful Time on Catalina Island Tour. Hi Garry I just wanted to send you a Thank-you note. I had a wonderful time on the Catalina Island tour. Ben was wonderful. He was very informative and attentive to all our needs. The excursion was all that I expected and more. I will definitely recommend your company to anyone visiting the Dominican Republic. Thanks Again, Inga Craig
Only logged in customers who have purchased this product may leave a review.
Customers Also Bought
Santo Domingo Tour
VIP Buggies
Whale Watching and Bacardi Island
Dr Fish Ocean Spa
Sign up on TourScanner
Don't know where to start, best places to visit in punta cana, tours and things to do in punta cana, best day trips from punta cana.
You are using an outdated browser. Please upgrade your browser .
Catalina Island – Full Day Excursion From Punta Cana
Sun and Beach
Groups allowed
Pick up & Drop Off
Tour guides
View on map
Description
Catalina Island is a small uninhabited island recognized for it's stunning coral reefs and as one of the best destination for snorkeling in the Dominican Republic.
During the Catalina Island Excursion from Punta Cana, guests will have the opportunity to snorkel in the vibrant corals reefs at Catalina, swimming among lively school of fish enjoying the stunning Caribbean underwater fauna. We will begin the snorkeling excursion departing in the morning towards La Romana.
During the drive we will pass by the sugar cane fields as your guide provides interesting information about the history of the area, general culture and rum making techniques of the country. Upon arrival to La Romana, we will board our Catamaran and depart towards Catalina. Our first stop on the island will be "The Wall," a majestic coral wall that extends from the Island to the Caribbean Sea.
After snorkeling, you will continue the path to the beautiful beach of Catalina, an exclusive place. Upon arrival, guests will have access to 2 kilometers of white sand beaches and crystal clear waters, a beach bar with drinks and a delicious Dominican lunch buffet with barbecue. We will board the catamaran around 3:30 pm to return to Punta Cana after an incredible day of snorkeling and relaxation on Catalina Island.
What's included?
Round trip Transportation
Snorkel Equipment
National drinks
Dominican lunch
Please note
Children 0-4 years free
What do I need to bring?
 Comfortable Clothes and Sandals
Insect Repellent
Sunscreen Lotion
Swimming Suit
Cancellation policy
We will charge a cancellation fee of 0% if booking is cancelled 0 hour or less before the event
Tourist guide
You may also like
Speed Boat and Snorkeling in Punta Cana Tour
Private Airport Transfer Service To/From Punta Cana,Cap Cana, Bavaro,La Romana, Santo Domingo Car
Saona Island – Full Day Excursion! Tour
Write your review.
Catalina Island Excursion
Catalina island tour, why can't you miss this tour, duration of the excursion: 8 hours, departure time: 7:00 am dominican time, pick up at the hotel, catalina island excursion itinerary.
07:00 - Pick up from your hotel to our meeting point.
08:30 - Departure from our meeting point to La Romana.
10:30 - Arrived in La Romana from where we will go to Catalina Island.
10:45 - Embark to the catamaran where you'll start to enjoy our local drink with our entertainment team .
11:45 - Our first stop where you'll start snorkel with our professional guide and he will answer all questions and doubt you may have during the activity.
13:30 - Lunch time in our open buffet where you will taste the best dishes of Dominican Creole cuisine.
14:30 - Time to enjoy the wonderful beach of Catalina Island.
15:30 - Return to La Romana.
17:00 - We start the return trip to your accommodation.
18:00 - End of the tour.
* The times indicated above are approximate.
What is included in the excursion to Catalina Island?
Recommendations for going to catalina island with our tour.
The main thing is that you bring the desire to know a unique place of incredible nature , but for the experience to be totally satisfactory, we recommend that you take some things with you for the visit to Catalina Island:
A good sunscreen .
A beach towel .
Sunglasses .
Bring money in any case you want to buy some gifts or souvenirs from your visit to the island.
Is there a free cancellation of the reservation?
Yes , you can cancel your tour free of charge 24 hours in advance . After that date, we will not accept any type of cancellation, since our team will have everything ready to guarantee you a quality service.
Party Boat in Punta Cana
Saona Island Tour
Excursion to Saona Island by Yacht
Humpback whale watching in Samaná bay and Cayo Levantado
Saona Island Private Tour
Santo Domingo Tours
Buggies Punta Cana
La Romana Golf
Dynamic title for modals
Are you sure.