Cozumel Tours & Excursions
What is there to do for fun in cozumel find out on my cancun tours.
Cozumel tours showcase the clear blue waters of the Caribbean and natural beauty of the island. See them up close while taking a memorable snorkeling tour in Cozumel , scuba diving along the Mesoamerican Barrier Reef System, or taking a ride in a submarine. You will see colorful tropical fish and breathtaking coral reefs while participating in these Cozumel activities .
Cozumel Discount Tours
At mycancuntours.com , we aim to bring you the very best Cozumel tours at great prices! Our Cozumel deals will ensure the perfect Cozumel day trip that won't break the bank. Swim with dolphins in Cozumel , enjoy a Cozumel snorkel tour to the spectacular Mesoamerican Reef or a Cozumel submarine adventure with the whole family! There are so many incredible things to do in Cozumel , let us help you find the perfect Cozumel excursion !
Cozumel tour deals you won't believe, book today!
Other popular Cozumel excursions include swimming with dolphins at Dolphin Discovery Cozumel and taking a catamaran cruise to Fury beach club where open bar and lunch are included.
We offer less structured Cozumel tours as well.
Explore the island on your own with ground transportation from the Riviera Maya to Playa del Carmen and the ferry to Cozumel. A basic entrance to Chankanaab Park is available as well.
Any questions?
Ask our Cancun & Riviera Maya Experts!
Some of us were born here, others moved years ago to the beautiful Mexican Caribbean and we all love to explore the natural parks, the ancient Maya cities and the tropical islands in the area. Let us share with you everything we know!

Astrid Anguiano

Josué López

Fernando Santacruz
Receive our promotions

MyCancunTours.com is certified by PCI SSC (Payment Card Industry Security Standards Council), a committee formed by the most important credit and debit card companies in the world responsible for providing the standard of security in the management of sensitive user financial data.
By complying with this standard and making internal verifications permanent to detect and neutralize new threats, MyCancunTours.com guarantees the protection of your data against hacker attacks or possible fraud attempts.

Authenticity
Terms & Conditions
Leave your comments here
Site Policies
Privacy Policy
My Cancun Tours Reviews
Tours a la Mexicana
Actions taken by MyCancunTours for COVID-19 pandemic
Travel Guide
What to do in Cancun?
Things to do in Tulum
Chichen Itza Tours
Tulum Tours
Isla Mujeres Tours
Cozumel Tours
Cancun Dolphin Swim Tours
Cancun Eco Tours
Cancun Adventure Tours
Cancun Snorkeling Tours
Xcaret Park
Cenotes Tours
Cancun Food Tours
Cancun Dining & Night Shows
Weatherproof Tours
Search your tour

COZUMEL TOURS FROM CANCUN

Cozumel is Mexico's largest inhabited island, is also one of the country's biggest paradoxes. Serene, laid-back and somewhat undiscovered by Mexico's 20 million annual visitors, Cozumel rivals many Caribbean island destinations when it comes to visitor facilities, activities, and stunning beauty.
Just a stone's throw from Cancun, Cozumel also offers some of the finest scuba diving and snorkeling in the world. Most of the dive and snorkel boats from Cancun take you to Cozumel to experience the pristine water, beautiful corals and fish, and nearly unlimited visibility.
Our unique selection of Cozumel activities will get you there saf\'ely, comfortably and easily, with complimentary pick-up at your Cancun hotel, and of course ferry tickets included in our all-inclusive pricing. You will save up to 30% off hotel prices and nobody matches our selection.
If you want to go to Cozumel and try snorkeling there, visit the downtown area of San Miguel, have lunch, wander some on your own and sightsee, and then head back, then the Cozumel All-Inclusive is just right for you. If you'd rather hit the open road in a rental car or do something completely on your own, and not interested in snorkeling, then the On Your Own Tour will fit the bill for you. Atlantis is really it's own unique adventure, and you can't do this in Cancun!
Also see our wide selection of Cozumel Tours that run out of Cozumel.
Use the navigation bar at left to browse our massive selection of other Cancun Tours and Activities .

Can't Find What You're Looking For?


Cozumel , the largest island in Mexico, full of natural beauty and crystal clear waters, is now a port that receives a large number of cruises, is also famous for its diving sites around a section of the Mesoamerican reef and the submerged sculptures of the Underwater Art Museum in Cozumel , Chankanaab is an ecological park that surrounds a lagoon with underwater caverns and that houses dolphins, manatees and sea turtles . . Fortunately Cancun All Tours has tours and activities ideal for you and your whole family. Let's start with the arrival to the island, we have transportation for you with our package Cozumel only transportation from Cancun in which we will take care of taking you to the main pier in Playa del Carmen where we will board the fast boat Water Jet and in 30 minutes you will already be enjoying the incredible beaches that Cozumel offers.
If you want to live the experience of snorkeling in Cozumel , we have a Cozumel Tour with "All Inclusive" Snorkel which will give you the necessary lessons for the correct practice of this activity, as well as the appropriate equipment and you will be invited to choose the reef to visit: Dzul Ha and Paraíso. Get on the buggy, it's time to explore! With our tour Cozumel Drive & Dive tour start your day in a splendid beach club and then take your fins and dive into the marine life that Cozumel has to show you so that when you return, enjoy some refreshing drinks and get back on the buggy, continue exploration inside the island. Ready to live a military experience and visit a sacred Mayan site? Scenic Drive Snorkel & Chankanaab is ideal for your adventurous spirit, our van will witness the stories that your guides will share with you throughout the trip. First stop: military base that had military US operations. Second stop: Chankanaab Park , perfect place to snorkel and admire the beauty that the sea hides. Cozumel on a Jeep!
Travel the island on wheels, so get ready and get on your buggy! We will also do activities like snorkeling , visit Punta Sur Park , Cozumel Tequila Museum and an ecological reserve, you definitely can not miss it. Have you heard about the Safari in the Mexican Caribbean ? Cancun All Tours has it for you! Your adventure begins by boarding an open-air truck to admire the beauty of the island, where our guides will fill you with the history that surrounds Cozumel and the attractiveness of the wildlife they have for you.
Think no more! In Cancun All Tours we seek that you learn to perform your aquatic activities correctly and we have our Certified Cozumel Diving tour which has at your disposal the instructor that will help you as well as the necessary equipment for the practice of this activity, as well as one hour lessons. of duration.


CANCUN SIGHTSEEING TOUR
Private cancun tour.
You've heard about it, now you have a chance to see it during your stay in Cozumel! Take a day and head up to Cancun for some sightseeing, shopping, and dining for the day. With our private tours, you can take it at your own pace, and see what you want to see. You can take a leisurely cruise through the hotel zone to see what it's all about, or get out at Pier 8 for some heavy duty shopping. Your driver will be happy to suggest the area's best places for you.
Hard Rock Cafe is a popular destination for those collectors out there, or you may want to stop at one of Cancun's fine beaches to relax and do water sports. Use your time to explore on foot, or have your driver make multiple stops throughout the hotel zone and downtown Cancun - it's up to you. There's no better way to see Cancun in a day from Cozumel!
8:00AM - Arrive Cozumel 9:00AM - Ferry to Playa del Carmen 9:45AM - Arrive Playa del Carmen, Meet Tour 10:45AM - Arrive Cancun 2:45PM - Depart Cancun 3:45PM - Arrive Playa del Carmen 4:00PM - Ferry to Cozumel 4:45PM - Arrive Cozumel 5:00PM - Back to Ship
Transportation in an Air-Conditioned Van
All Fuel and Parking Fees
Private English-Speaking Driver
Approximately 4 Hours in Cancun

Biodegradable Sunblock
Comfortable Walking Shoes
Food and Drinks (or buy)
Extra Money for shopping, food, drinks, tips, souvenirs.
Kids: All ages are welcome. Kids are the same price as adults.
Suggestions: Cancun Interactive Aquarium Shopping at Plaza Kukulcan Buy a Souvenir at Hard Rock Cafe Party at the Forum By the Sea The View from the Scenic Tower Visit Ruinas del Rey See the Museum of Popular Art Eat Lunch at Planet Hollywood Visit La Destilera Tequila Museum See the Wonders of MayaVentura Enjoy Tableside Music of Mariachi Shopping at Coral Negro Market Explore La Isla Mall's Waterways
Recommended by:

Use of this Web site constitutes acceptance of our User Agreement and Privacy Policy .
LOADING CHAT...
Welcome back

Price (per adult)
Pickup at hotel, tickets option, activity languages, our recommendations in  cozumel.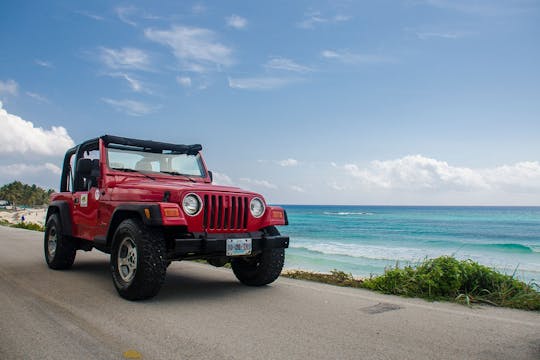 Cozumel jeep drive with snorkeling from Cancun and Riviera Maya
A Cozumel adventure visiting Chankanaab Park and doing different activities it offers. Climb the Celarain lighthouse of Punta Sur, swim, eat the buffet, and more.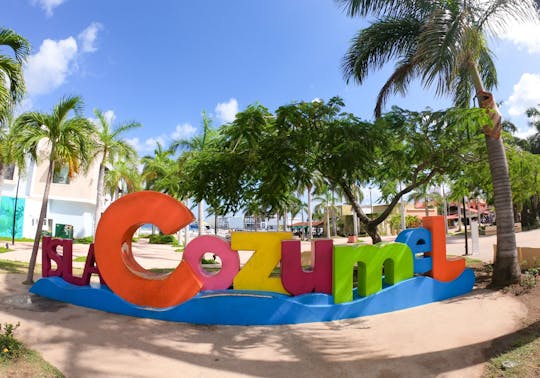 Cozumel island adventure from Cancun and Riviera Maya
Go in the waters of the Mexican Caribbean on the island of Cozumel, famed for being part of the Mesoamerican Reef. Visit the sanctuary called El Cielo and Arenal.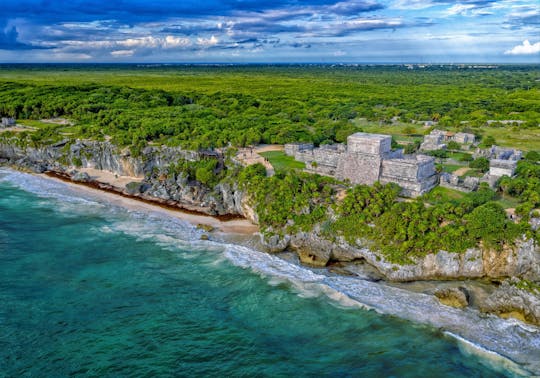 Tulum guided tour with pickup from Cancun and Riviera Maya
Get taken to the mysterious Maya ruins of Tulum. Uncover the secrets of this ancient civilization as you tour the archaeological site with a guide. Plus, free time.
Cozumel tickets and tours
How to get there, reviews  cozumel.
Cozumel Snorkeling Tour
$ 119 USD -40%
Google: 4.5 - 17,870 reviews
Min 8 years old
Best Price Guarantee
Small Groups
Get up close and personal with the diverse marine life of El Cielo reef on this 3-hour snorkeling tour!
Perfect for families with children 8 and older, this tour starts with a hotel pick-up before traveling via ferry to Cozumel. From there, you'll travel by speedboat to see some of the best snorkeling locations in Mexico before stopping at Cozumel Reef National Park. 
Upon arrival at El Cielo reef, a spot only accessible by boat, you'll be given everything you'll need for a snorkeling excursion, including flippers, a mask, snorkel, and a rash guard.
Alongside your expert snorkeling tour guide, you'll be led through the picturesque reef of El Cielo, identifying numerous species of marine life such as stingrays, colorful tropical fish and vibrant natural reefs, all while enjoying the warm, crystal clear waters.
At the end of your 3-hour snorkeling adventure, we'll serve you a delicious lunch with drinks before driving you back to your hotel in a climate-controlled vehicle.
Explore El Cielo on a Cozumel Snorkel Tour
Along the beautiful south shores of Cozumel, your professional snorkel guide will seek out the best sites for you to enjoy a first-class snorkeling experience in Mexico. 
Explore the beautiful coral reef home to exotic marine life and colorful tropical fish. One of these reefs, named El Cielo meaning "heaven" in Spanish, is a famous and protected area recognized for the large number of starfish that inhabit it.
The Best Sand Floor to Snorkel in Cozumel for Beginners
Cancun Adventures Cozumel Snorkeling Tour explores one of the best reefs in Cozumel. Our snorkel guides will take you through El Cielo, which is only accessible by boat, and has been noted as the best snorkel destination in Cozumel for beginners and kids making it the Cancun excursion for your family.
What's included in this experience
Round-trip transportation in an air-conditioned vehicle from hotels in Cancun and Riviera Maya (only for reservations made more than 24 hours in advance of the day of the tour)
Speedboat ride around Cozumel
Snorkel gear
Lunch & non-alcoholic drinks
What do you need to know before you book
$30 USD ferry fee must be paid at the pier
Minimum Age: 8 years. Child pricing applies to ages 8 to 11 years.
To snorkel you must be physically fit 
For safety reasons, expecting mothers are not allowed
This tour is not recommended to anyone with heart conditions, respiratory conditions, and/or back or neck injuries
Round-trip transportation is included from select hotels exclusively for our guests who book their tours at least 24 hours in advance
Please consider 2 to 5 hours of transportation for this tour. This time range will depend on the ferry ride to Cozumel and your hotel location for ground commuting.
What to bring
Underwater camera
Bathing suit under clothing
Comfortable footwear
Money for photos and souvenirs
Sun protective clothing
Palancar Reef
Colombia Reef
Paradise Reef
THE 10 BEST Day Trips from Cozumel
Day trips from cozumel.
Cozumel to Holbox Island
Cozumel to San Miguel de Cozumel
Cozumel to Tulum
Cozumel to Playa Mujeres
Cozumel to Cancun
Free cancellation
Up to 1 hour
1 to 4 hours
4 hours to 1 day
Likely to Sell Out
The ranking of tours, activities, and experiences available on Tripadvisor is determined by several factors including the revenue generated by Tripadvisor from these bookings, the frequency of user clicks, and the volume and quality of customer reviews. Occasionally, newly listed offerings may be prioritized and appear higher in the list. The specific placement of these new listings may vary.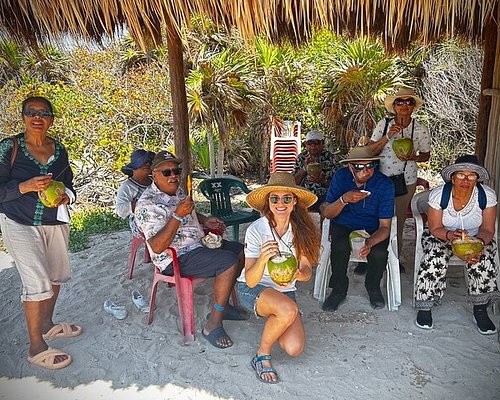 1. Cozumel: Private Tour by Van or Jeep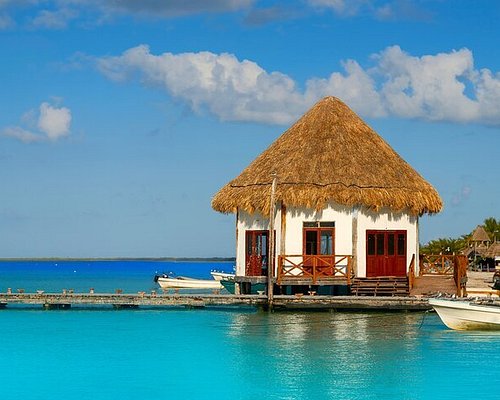 2. Holbox and Passion Island Full-Day Tour with Cenote, Transportation and Lunch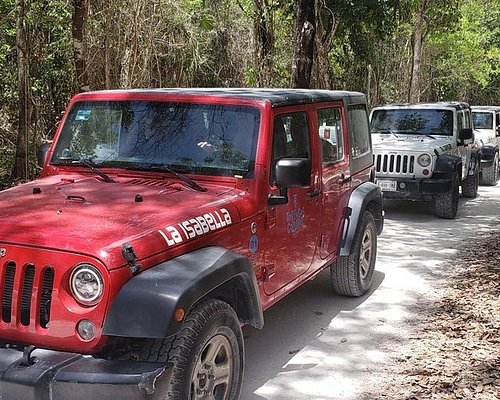 3. Cozumel Jeep Adventure to Jade Caverns with Lunch and Snorkel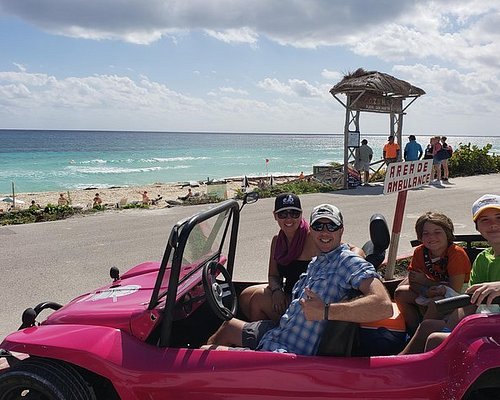 4. Customizable Private Buggy Tour in Cozumel with Lunch and Snorkel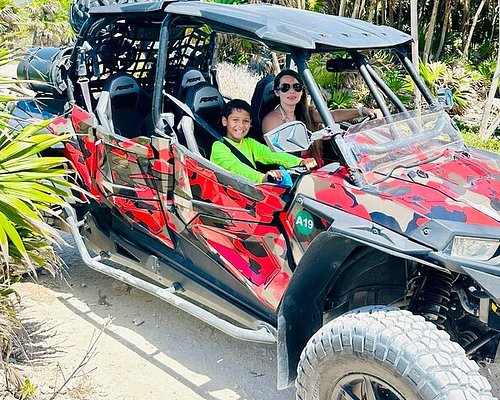 5. Private Jeep & Polaris RZR: San Gervasio Mayan Ruins & Snorkeling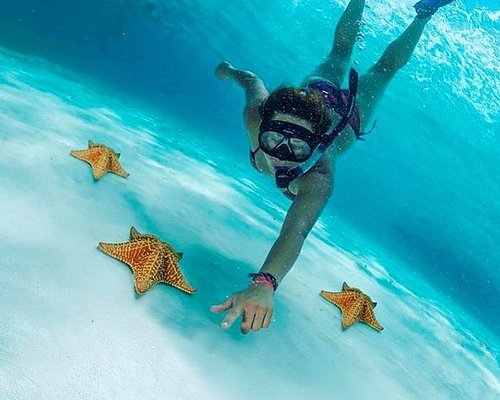 6. Explore El Cielo in Cozumel. Snorkel in 3 different reefs & visit Cielito Beach.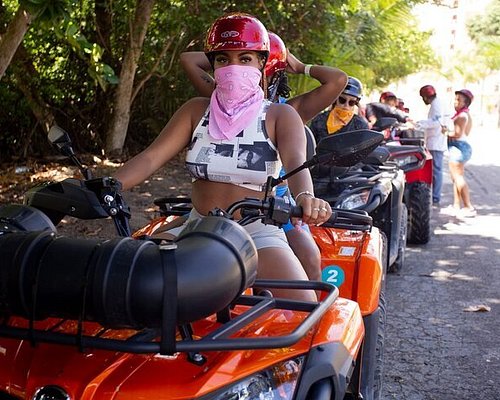 7. Private Jeep & ATV Tour to Jade Cavern in Cozumel: All-Inclusive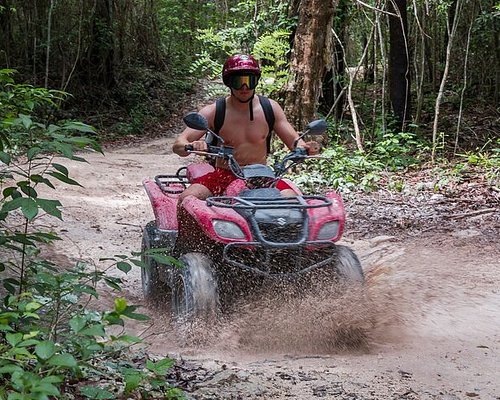 8. ATV Mud Kicking and Snorkeling by Boat in Cozumel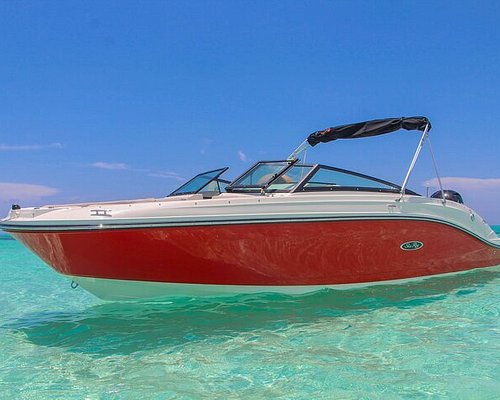 9. 24 ft Sea Ray
10. Cozumel Private Jeep Tour with Snorkeling Experience and Lunch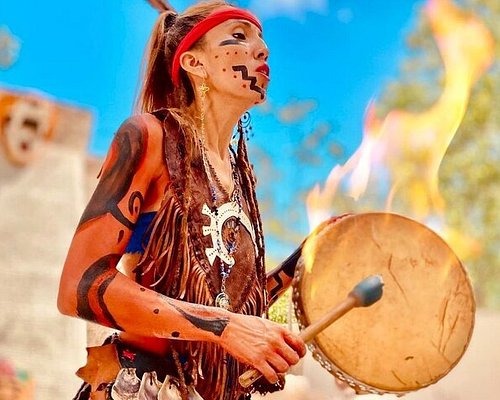 11. Otoch Mayan Experience Tour: Cultural & Historical Adventure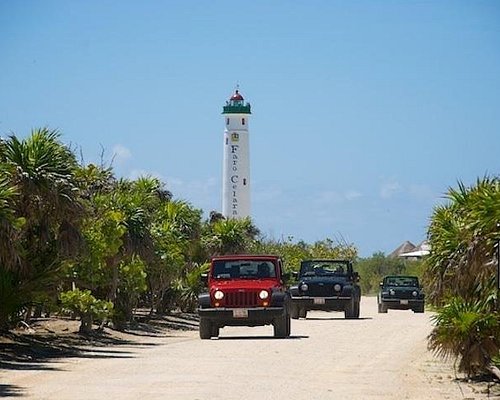 12. Cozumel Jeep Tour from Cancun and Riviera Maya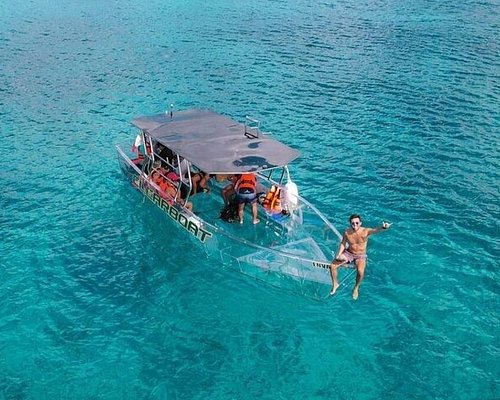 13. Cozumel Buggy Island Tours - Clear Boat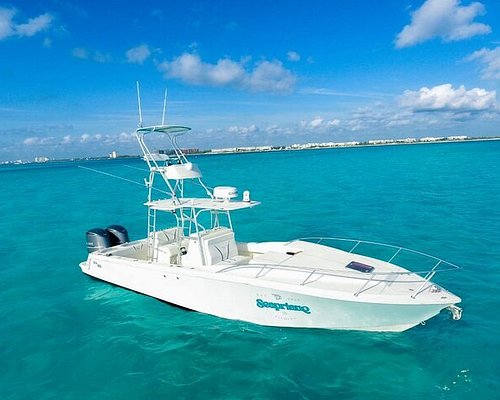 14. Cozumel: Land and Sea (Unveiling the Caribbean's Treasures)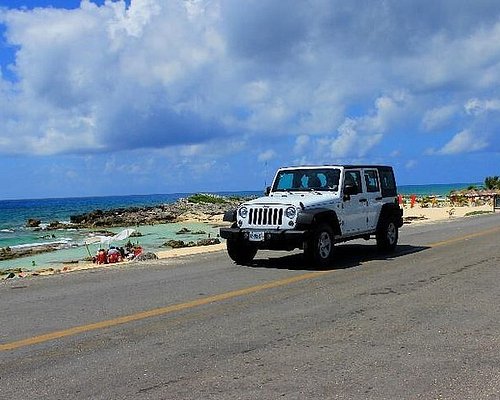 15. Private Jeep Tour in Cozumel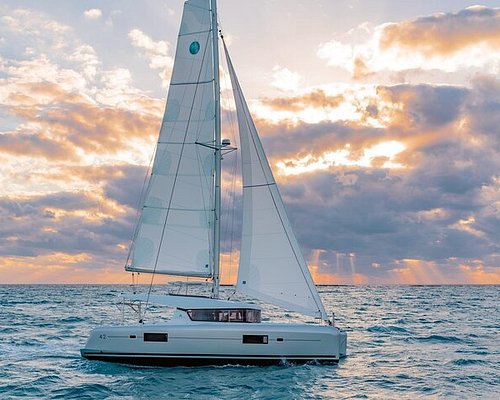 16. 40 ft Catamaran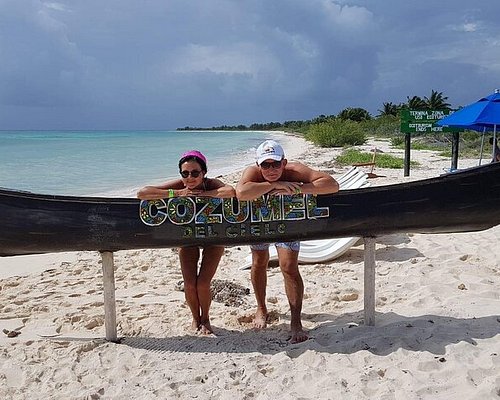 17. Cozumel National Park and Beach Break: Private Tour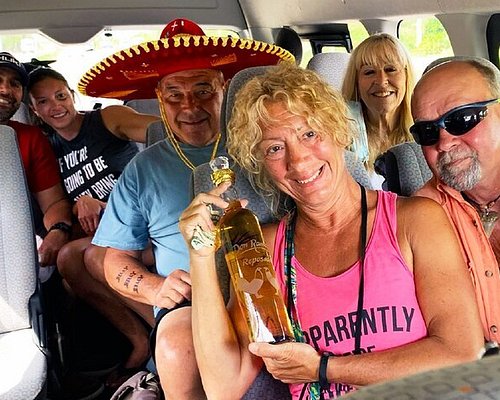 18. Private Van Service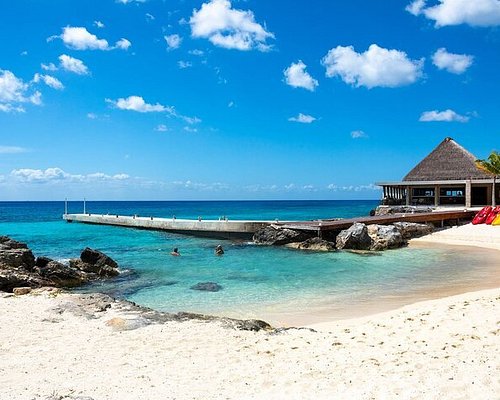 19. Cozumel 4x4 Tour with Snorkelling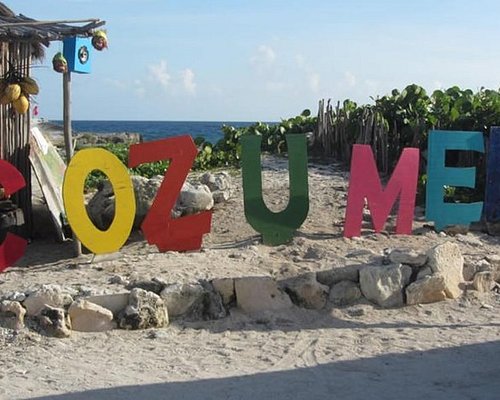 20. Cozumel Your Way
21. Cozumel El Cielo All Inclusive Tour from Cancun
22. Snorkel In Cozumel! With Round Transportation from Cancun & Playa Del Carmen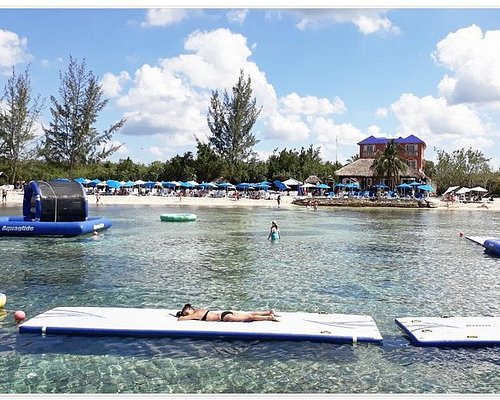 23. Private Cozumel Jeep Tour & Water Park, Kayaks, Paddle Board, Snorkel With Lunch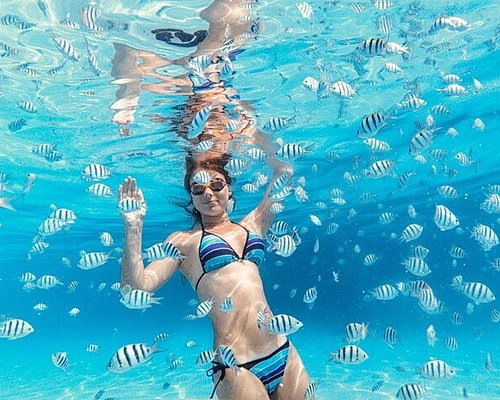 24. Cozumel & Snorkel Day Trip from Cancun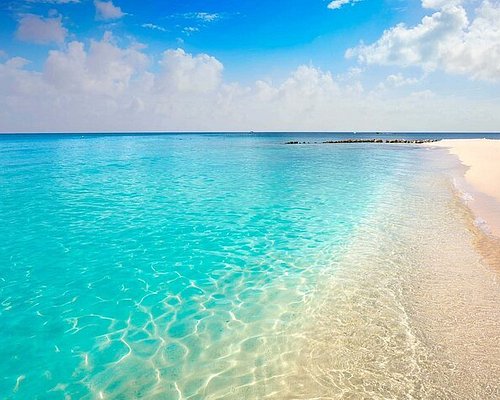 25. Jeep Ride at Cozumel! Snorkel + Round Transportation from Playa Del Carmen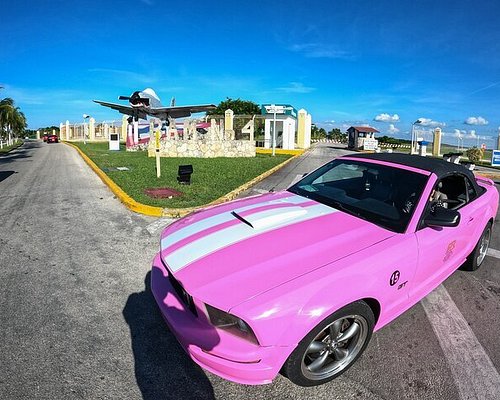 26. Cozumel Mustang Tour: Snorkel & Mexican Lunch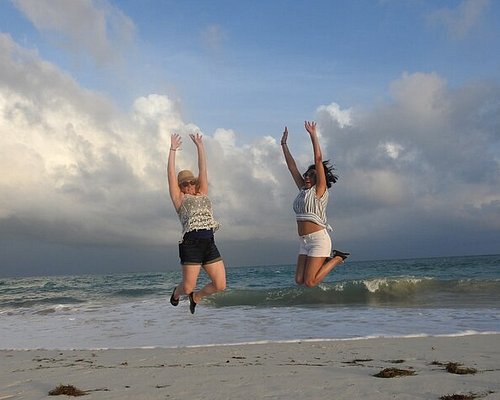 27. Isla Blanca wildlife expedition private bike & boat tour cancun mexico
28. Amazing Private Jeep Adventure in Cozumel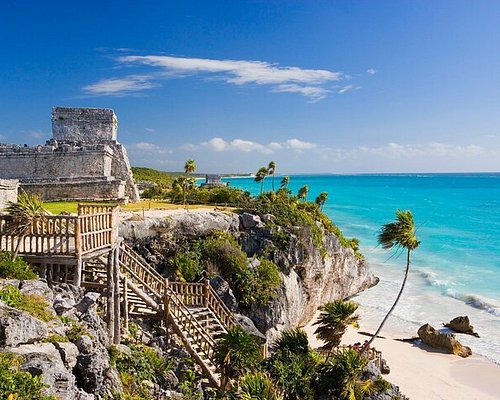 29. Tulum Mayan Ruins Express Shared Tour
30. Clear Boat Tour Cozumel All Inclusive with or without Ground Transportation
What travelers are saying.

Cozumel: Private Tour by Van or Jeep
Cozumel Jeep Adventure to Jade Caverns with Lunch and Snorkel
Private Jeep & ATV Tour to Jade Cavern in Cozumel: All-Inclusive
ATV Mud Kicking and Snorkeling by Boat in Cozumel
Isla Holbox Odyssey: Tropical Escapade to Paradise
Cozumel Windseekers - Luxury Charters
Adrian Cozumel Experiences
ScubaJuan Cozumel
Del Mar Latino Beach Club Cozumel All Inclusive Day Pass
Sand Dollar Sports
Mergulho na Trip Cozumel
Cozumel Tours and Excursions
Cucurumbe Tours
Diving Tours Caballito del Caribe
Isla Pasion
Freedive Mermaid Cozumel
Cozumel Sailing
Blu-emotion Cozumel
Agua Clara diving Cozumel
Cozumel: Day Trips Information
You are using an outdated browser. Please upgrade your browser to improve your experience.
Excursions & Tours
Snorkel El Cielo and Colombia Reef with Playa Mia
Atlantis Submarine Adventure
Cozumel Electric Bike Ride & Snorkel
Buggy Island Overview and Snorkel
Cozumel's Jeep And Snorkel Combo Tour
Salsa, Salsa and More Salsa!
Cozumel City Tour by E-bike
Cozumel Jeep and Beach Adventure
Cozumel Resort Pass (El Cid La Ceiba)
Cozumel Shore Snorkel with Lunch
History Walking Tour
Jungle Jeep Adventure to Jade Caverns and Snorkel
Resort Day Pass (Iberostar Cozumel)
Amazing Cozumel Race
Sea Trek Helmet Diving
East Side Island Electric Bike Tour
Beach Day at Playa Mia with Transfers
Dolphin Swim Adventure at Chankanaab National Marine Park
Minisub Dive Tour
Amazing Shore Snorkel and Taco Workshop
Chankanaab Snorkel with Lunch
City Tour by Cozumel Trolley
Cozumel Taco Culture and Beach
Local Cantina Experience
North Shore E-bike and Beach Break
One Tank Scuba Dive at Chankanaab
Playa Uvas Admission and Snorkel with Transfers
Power Scooter and Taste of Mexico
Taco Tasting E-Bike Tour
All You Can Eat Beach Break with Transfers
Beach Day at Playa Mia Deluxe with Transfers
Discover Scuba
Manatee Swim and Chankanaab Park
An Adventure in Chankanaab with Lunch
Sea Lion Encounter and Chankanaab Park
Dolphin Encounter and Chankanaab National Marine Park
Dolphins - The Royal Swim at Chankanaab
Two Tank Certified Dive without Equipment
Diving with Dolphins
ATX-Rails Expedition
Playa Uvas Beach Getaway (Beverages & Food)
Cozumel Shore Snorkel
Playa Uvas Beach Break (Beverages Only)
Introduction to Scuba
One Tank Afternoon Boat Dive for Certified Divers
Two Tank Certified Dive
Two Tank Certified Dive with Equipment
A Taste of Mexican Spirit
Art and Alebrijes in Oaxaca
Beachfront Fresh Fish Feast
Cozumel Lucha Libre Spectacular
Invisible Boat Adventure
Zoom and Dive Cozumel Adventure
Private Deep Sea Fishing And Beach Club Break
Private Deep Sea Fishing
Cozumel shore excursions & tours for cruises.
Excursions in Cozumel are in high demand
Hint: Excursions are likely to sell out. Book now!
Snorkeling and scuba diving among Caribbean marine life, exploring Mayan ruins in Tulum, sipping on the finest Mexican tequila on Punta Sur or Palancar beach. These are just a few of the many reasons to go on a Cozumel cruise excursion. When you step off your cruise ship, you'll see firsthand why Cozumel Island is one of Mexico's most popular and incredibly breathtaking Caribbean destinations. This lovely paradise was first settled by the Mayans when they arrived on the eastern side of the Yucatan Peninsula. The absolute magnificence of this beautiful region can only be truly appreciated by experiencing a shore excursion. Whether by air, land, or sea, exploring the island on one of our excursions is a once-in-a-lifetime experience.
Shore Up a Good Time
Our excursions in Cozumel feature a wealth of activities, from snorkeling beautiful beach breaks and coral reefs to exciting water sports activities, such as parasailing. Perfect for its warm, tropical climate, popular Cozumel shore excursions include snorkel tours, zip-lining, off-road, dune buggy tours, sailing, catamaran sport fishing, scuba diving, tequila tasting, Cozumel Jeep tours, horseback riding, and encounters with dolphins and sea lions at Chankanaab Marine Park. Take an adventurous journey along the coast or into the jungle with ATV adventures and Jeep tours, visit historic Mayan sites, or get a day pass to a beach club. Craving something delicious? Let the Flavors of Mexico tour treat your taste buds. No matter where your tour guide takes you, there is never a shortage of beach activities and things to do.
Popular Cozumel Cruise Excursions
Note the following are sample tours and may not work with your itinerary. Find excursions for your cruise itinerary here .
Mayan Ruins of Tulum ($109.00)
Cozumel Electric Bike Ride & Snorkel ($75.00)
Buggy Island Overview and Snorkel ($85.00)
Amazing Underground River ($109.00)
Cozumel Dive & Drive ($112.00)
Sea Trek Helmet Diving ($98.00)
Best Beaches Year-Round
The island of Cozumel, Mexico is a prominent Caribbean cruise port year-round! From October through April cruise lines can expect clear skies, low rainfall, and crystal-clear waters. Average high temperatures will hover in the low to mid-80s, with nighttime temperatures rarely dropping below 65 degrees. Between June and September, temperatures rise to the high 80s or low 90s, rainfall rates increase, and the water is wonderfully warm to swim in. Staying in Cancun or Playa del Carmel and don't want to miss out on Cozumel? The island is accessible by a quick 45-minute ferry that leaves every hour, on the hour from Playa del Carmen on Mexico's mainland.
Make Every Peso Count
Whether it's snorkeling with sea turtles or taking a small group tour to Tulum or the cenotes, our island tours offer non-stop fun and excitement. Don't forget about all the fun shopping and dining that awaits in their largest city, San Miguel. Not into sipping on margaritas, enjoying a snorkeling excursion, or exploring the Chichen Itza ruins? No worries, there is bound to be something here just for you. Browse our selection of hand-picked cruise excursions to experience the small island's unique wildlife, beaches, archeological ruins, and local culinary flavors. We have the best Cozumel tours at the best prices, guaranteed!