20+ Bourbon Tours in Bardstown, Kentucky
"The Most Beautiful Small Town in America," as declared by Rand McNally and USA Today , Bardstown, Kentucky is arguably also the nation's best-smelling community. Heavenly bourbon aromas waft through the air thanks to the 11 unique distillery experiences within 16 miles of court square.
Come to the Bourbon Capital of the World and ride a bourbon train. Walk among historic architecture. Sip America's native spirit while rubbing elbows with some of its most renowned producers. Belly up to a bar that's been serving visitors since 1779. Treat your taste buds to delicious fare. Toast genuine Southern hospitality. Enjoy outdoor adventures, shopping sprees, educational opportunities, and entertaining surprises.
Bourbon comes from Bardstown. Whether you've got one night, three nights, or longer to stay, we'll keep you busy enjoying authentic bourbon experiences. Dozens of intriguing tour options provide insights into bourbon's backstory, greatest hits, and current playlists.
Here's just a peek at the fun possibilities that await.
Kentucky Bourbon Distillery Tours
No matter your level of bourbon knowledge, you can learn a lot on a distillery tour. Most distilleries host tours and tastings; while themes vary, on most every tour you can expect to learn the history of the founding family and brand, glean insights into mash bill recipes and production techniques used, see the equipment that transforms grain to liquid, visit rickhouses to see aging barrels, and sip the results at a tasting bar. At key points, you'll hear stills clanging and chugging, sniff sweet and sour mash, get a pleasant whiff of the evaporate known as the Angel's Share, and taste America's Native Spirit.
Reservations are recommended for distillery tours; typically, you can check available dates/times and book your reservation on the distillery's website.
Bardstown offers easy access to 11 distillery experiences that offer public tours:
Bardstown Bourbon Company , a modern distillery on 100 acres of farmland bringing a Napa Valley experience to Bardstown, hosts a compelling array of tours and experiences: The one-hour distillate to barrel tour and tasting follows the production process to a barrel tasting for $15. The rickhouse experience features barrel thieving for $30. Fill your own bottle during a VIP experience inside the Vintage Library for $295. Delve into product development with a component tasting for $225. The Shaken & Stirred cocktail class is a fun way to perfect the art of making two different cocktails for $55. Taste whiskey history with an exclusive flight in the vintage whiskey library for $250 . Learn to blend bourbon for $55. Test your skills in a blind tasting for $55. Go behind the scenes with head distiller Nick Smith for $58.30. Bourbon & Bites takes a modern look at food and spirit pairing for $50. Enjoy an in-depth facility tour with Bourbon Hall of Fame Master Distiller Steve Nally for $95. Book your reservation online to choose among available dates on the calendar.
Four Roses Warehouse & Bottling Facility , in nearby Cox's Creek, invites visitors to tour the scenic facility nestled in the quiet countryside. See firsthand how Four Roses' award-winning bourbon is aged and bottled. Slow down with a guided tasting and take home a signature tasting glass as a memento. For up-to-date details, call 502.543.2264.
Heaven Hill , the nation's largest family-owned spirits producer, recently completed a massive $19-million expansion of its Visitor Center including a 90-minute interactive "You Do Bourbon" elevated tasting that includes personalizing a bottle that you can take home for $40 plus the cost of the personalized bottle. During the 45-minute mashbill experience learn about five acclaimed whiskeys for $18. The 45-minute whiskey connoisseur experience features at least four of Heaven Hill's premium or limited release spirits for $25. Special events are also offered throughout the year; check the online calendar when booking your reservation. Short on time? Head straight to the Five Brothers Bar to sample single pour, a flight of American whiskeys, or a creative cocktail on Thursdays through Saturdays from 11 a.m. to 6 p.m. and Sundays from 1 to 5 p.m.
Jim Beam American Stillhouse in Clermont has been crafting bourbon since 1795 through eight generations. See how its bourbon is made on a guided 90-minute tour for $22. The 'meet the family' tasting is a 20-minute experience for $12. Learn to make bourbon cocktails in a 30-minute class for $30. The 45-minute 'Basil Hayden Culinary Tasting Experience' in the new Kitchen Table Restaurant pairs whiskey and small bites for $50. The 'Behind the Beam' four-hour experience includes a private distillery tour, tasting straight from the barrel, and the chance to sit down with Fred and Freddie Noe for a premium bourbon tasting in the historic Beam home for $250.
Limestone Branch , a seventh-generation Beam craft distillery, welcomes visitors daily. A 30-minute tasting is $10. The one-hour distillery tour and tasting is $12. The one-hour Yellowstone Select experience shares history, the distillery production floor, and an educational tasting for $25. On select Friday and Saturday evenings live musical entertainment is staged for 1.5 hours.
Log Still , a 300-acre campus with an amphitheater, event space, cottages, and tasting room that's open Mondays through Saturdays from 10 a.m. to 5 p.m. and Sundays from 11 a.m. to 3 p.m. One-hour distillery tours and tastings of core products are offered for $15. Want to linger? The on-site bar is open Thursdays through Saturdays from 5 to 11 p.m.
Lux Row Distillers boasts six-barrel warehouses, a visitor center, and tasting room anchored by an impressive 43-foot custom copper still. The one-hour production tour offers a behind-the-scenes look at the bourbon-making process from start to finish for $15. The 45-minute premium tasting includes some barrel thieving for $25. The 1.5-hour immersive cocktail making course and tour teaches how to make two cocktails from scratch with fresh ingredients for $50.
Maker's Mark , where bottles have been hand-dipped since 1953, hosts 1.25-hour distillery tours for $22, a one-hour cocktail workshop for $75, a behind-the-scenes two-hour immersion for $55, a 2.5-hour deep dive into the American oak tree and its crucial role in bourbon-making for $220, plus periodic seasonal workshops like the one-hour mulled wine and wreath-making experience for $110 or 90-minute holiday toast for $40.
Preservation Distillery + Farm , Nelson County's first official craft bourbon operation and only 100-percent pot still distillery, offers an educational distillery tour that lasts about an hour for $24. The Overproof Tour & Tasting Experience for $45 includes a full distillery tour and tasting flight of five products, all from the vintage barrel collection and all cask strength over 100 proof. The gift shop typically stocks at least one bourbon so rare it's not available for tasting.
Willett , makers of bourbons and ryes and operating since 1937, invites visitors to make tour reservations up to 90 days in advance. A 30-minute sensory whiskey education and tasting experience is $18. A one-hour guided walking tour of the distilling process from grains to barrels is $25. The visitor center is open Mondays through Saturdays from 10 a.m. to 5:30 p.m. The Bar at Willett is open Wednesdays through Saturdays from 11 a.m. to 5:30 p.m. for cocktails and creative bites; reservations are required.
Walking Tours
Bardstown Digital Walking Tours present themed self-guided routes via a smartphone app. Tour themes include historic architecture, the Civil War, crime, and the one-mile Whiskey Walks & Bourbon Talks (which offers both detailed and abbreviated options).
The self-guided Historic Walking Tour of Downtown Bardstown features 48 sites of interest, including Old Talbott Tavern, a local "watering hole" that first opened in 1779! Pick up a map at the Welcome Center or download the pdf .
Riding Tours
Ride a horse-drawn carriage through the back streets of Bardstown with Around The Town Carriage as a guide offers insights into local history with peeks at bourbon taverns and other sites of interest. $50 per couple, $20 each additional person.
My Old Kentucky Dinner Train departs Bardstown and operates year-round on varied schedules. The 2.5-hour bourbon excursions include a four-course meal, bourbon tasting hosted by a master distiller, and souvenir rocks glass for $127. Lunch and dinner excursions, murder mystery dinners, and seasonal themes are also offered.
WhiskMe Transportation (aka Bourbon City Taxi) is Bardstown's premier taxi service. Whether you need a ride to/from one stop or a driver to escort you to multiple distilleries, call 502.331.2704 for reservations or book online so you can just sit back and enjoy the ride.
Ride between distilleries with Bourbontown Tours , which specializes in custom, private tours for small groups, or CopperTop Tours , which aims for lighthearted private tours. Demand for these tours is high, so we recommend that you book at least three months in advance.
Sensory Tour
My Old Kentucky Home State Park offers a 1792 Guided Bourbon Tasting. See why Jim Murray's Whiskey Bible  named Barton 1792 the "2020 World Whiskey of the Year." Explore the tastes of four rare selections plus enjoy a cocktail made with 1792 Single Barrel Bourbon.
Museum Tour
Head to the Oscar Getz Museum of Whiskey History at Spalding Hall to dig into the history of American whiskey from pre-colonial days through the 1960s. Among the items on display see Abraham Lincoln's liquor license, unique advertising posters, prescriptions used to purchase bourbon and other spirits during Prohibition, moonshine stills, novelty whiskey containers, rare antiques, and more.
All tour prices are per adult age 21+ and do not include taxes, fees, or gratuities. Availability may vary and prices may change at vendor's discretion. Whenever available, advance reservations are recommended.
Discover more authentic bourbon experiences in Covington and Frankfort .
Popular Posts
20+ Bourbon Tours in Covington, Kentucky
20+ Bourbon Tours in Frankfort, Kentucky
9 Mind-Blowing Kentucky Bourbon Tasting Experiences
Three Must-Visit Kentucky Distilleries
Come Find Bourbon: Kentucky's Authentic Bourbon Road Trip
Are you over 21 years old?
Special instructions for seller
Taxes and Shipping calculated at checkout
I accept the Terms / Privacy Policy.
Your bag is currently empty.
Bardstown – Gateway Itinerary
Nestled in the rolling Kentucky hills lies the Bourbon Capital of the World ® and an Official Gateway to the Kentucky Bourbon Trail ® journey. The tradition of distilling runs deep in historic  Bardstown , a vibrant community with all the small-town charm you'd expect in any Southern city. Bourbon, history, and mouth watering meals are calling – what are you waiting for?
Want to leave the driving and planning to someone else? Book your tours and transportation in advance with  Pegasus Distillery Experiences,   Mint Julep Experiences, or Kentucky Bourbon Boys and all you have to do is enjoy your time Kentucky!
We have overhauled the passport you know and love and turned it into a beautiful, 150+ page booklet that will help you on your journey! The new Bourbon Trail ™ Passport & Field Guide includes all 18 KBT ® distilleries as well as all 23 KBT Craft Tour distilleries. Books can be purchased at all participating distilleries or in advance  here  (all proceeds go towards furthering responsibility and sustainability efforts across the Commonwealth). Click  here  to learn more about the Bourbon Trail ™  Passport & Field Guide.
When planning your trip, keep in mind that Bardstown is more rural than Louisville and Lexington, and on-demand ride services may not be available.  Click here  to see your transportation options in and around Bardstown…planning ahead is key!
Heaven Hill is the nation's largest family-owned spirits producer, making brands such as Elijah Craig, Larceny, Henry McKenna and many others. The Shapira's have been operating in Bardstown since 1935, and they love having visitors. At the  Heaven Hill Bourbon Experience , you can choose from their tour options and even bottle your own Bourbon!
Take a distillery tour, book a cocktail class, eat your heart out…you can do it all at Bardstown Bourbon Company . Don't miss a chance to dine at their onsite Kitchen & Bar. Enjoy a delicious meal and cocktail in this gorgeous ultra-modern distillery, and make sure to peek at the vintage whiskey offerings in their extended menu (don't forget to order a boozy milkshake).  Click here for reservations.
With a perfect blend of timeless craft and innovation,  Lux Row Distillers  calls home some of Kentucky's most iconic Bourbon brands such as Ezra Brooks and Rebel.  Enjoy their chocolate and whiskey tastings and try to see their famous peacocks roaming the grounds.
One of Kentucky's most remote and charming distillery properties is well-worth the trek. While at  Maker's Mark  see the barrels aging sweetly beneath the Chihuly blown-glass installment, and don't forget to dip your own bottle in the gift shop. Settle in for a delicious, southern meal at  Star Hill Provisions , and get a cocktail or alcoholic  Ale-8-One  slushy – trust us.
Head north of Bardstown to the home of one of the world's most noted whiskeys – the  James B. Beam Distilling Co . After seeing every step of the process, you'll have the chance to dip your own bottle of Knob Creek right off the bottling line. After the interactive, multi-sensory tour, make sure to grab some a delicious meal and sip a cocktail at The Kitchen Table Restaurant. Stay tuned to their events calendar for any special happenings throughout the year.
On your way back into town, stop by the  Four Roses Warehouse & Bottling Facility in Cox's Creek. Four Roses is one of the few distilleries that ages their barrels in single story warehouses. Save on admission fees if you tour both the Distillery and Bottling Facility within 60 days. (You may choose to get your passport stamped at either location.)
Start your experience in Bardstown at another historic distillery rich in family history. Tour the grounds at  Willett Distillery  and make reservations at  The Bar at Willett  for an unforgettable cocktail and dining experience.
Less than 2 miles from the center of enchanting Bardstown on an old tobacco farm you'll find  Preservation Distillery + Farm , a small operating farm and distillery making 100% pot distilled Bourbon and whiskey in 1-3 barrel batches.  Longhorn cattle roam the property, and with itty bitty releases of their Olde St Nick, Wattie Boone, Cowboy Little Barrel and Preservation you're sure to have a worthwhile visit.
Head out to the county for this stunner of a destination, Log Still Distillery . Founded by three members of the Joseph Washington Dant family, these are distillery grounds like you've never seen before. Complete with an amphitheatre that draws artists like the Gin Blossoms and Little Big Town, The Legacy a gorgeous wedding and events venue inspired by rickhouses, a full-service farm to table restaurant, working train depot and beautiful onsite lodging, you'll never want to leave.
There is no shortage of Things To Do in Bardstown and the surrounding areas. Start your day right with a steaming cup of coffee at Fresh, and take a quick jaunt to Hadorn's for the local's secret doughnut spot. Stock your home bar at Toddy's Liquors and find unique gifts at the Blind Pig Bourbon Market. Did someone say " shopping ?" You know we did. Don't feel like walking? Take a horse-drawn carriage ride through the historic streets of Bardstown. Speaking of history, Bardstown has it in spades! Take a stroll through Kentucky Bourbon's past at the newly renovated  Oscar Getz Museum of Whiskey History . Tour the mansion at My Old Kentucky Home State Historic Site, and catch a showing of the Stephen Foster Story in the summer months (ask about their group culinary/cocktail tours!). Since 1848, the monks at the Abbey of Gethsemani have been welcoming visitors to learn about their lives and enjoy their fine, handmade treats such as fudge, fruitcake and preserves. Feeling adventurous? Book an excursion on My Old Kentucky Dinner Train for a meal, a drink and even a murder mystery in a 1940's dining car as it rolls through the Bluegrass.
You've seen how the whiskey is made. You've learned how to mix it in a cocktail. But have you ever seen the skilled craftsmen bending the staves to make the barrels, hammering on the rings, and charring the insides with a big burst of flame? Now you can! Book a Kentucky Cooperage Tour at the Independent Stave Company and leave smelling like our favorite perfume – charred oak. (close-toed shoes required)
If you're feeling outdoorsy, spend some time at the Bernheim Arboretum and Research Forest. Extensive hiking trails, the canopy tree walk, multiple public art displays, and an edible garden are just some of our many must-sees at Bernheim. Grab a bite in their cafe before hitting the road.
Bardstown is home to three golf courses and several cozy campgrounds , if you have an rv in tow.
Kentucky's ultimate Bourbon celebration happens every year in September – Bourbon Heritage month! Join us at the annual Kentucky Bourbon Festival for special events, bottle auctions, facetime with Master Distillers and even a barrel rolling competition. Check here for other local events .
Wind down in Bardstown as you peruse the shops and start planning your nightcap destination. Between the hometown diners, BBQ joint, pizzeria, soda fountain, upscale cafes and all the other dining offerings , there will be no shortage of options to fill your belly. Don't miss an opportunity to dine on classic Kentucky fare in the  Old Talbott Tavern (try the fried green tomatoes).  Bardstown Bourbon Co.'s Kitchen & Bar is topnotch for lunch, dinner, cocktails and vintage pours. There's a seat (and a cocktail) with your name on it at The Bar at Willett   – I bet you didn't know you liked egg salad until you try this ! If you wind up at Maker's Mark, we definitely recommend sticking around for a meal at Star Hill Provisions , and make sure to visit their adjacent bar. No visit to Jim Beam is complete without a big plate of BBQ and a crisp Ale-8-One at Fred's Smokehouse. One of our favorite grab-n-go stops is On the Go Foods – a non-profit serving people with developmental disabilities through job training, community employment, and more. For southern food at its finest, plan an exquisite private dinner for your group at the Harrison-Smith House (only open for private events). Have a nightcap in the " world's oldest Bourbon bar " or ask the locals for directions to the speakeasy (shh).
You must be tired! Rest your head in one of the many historic B&B's and cottages that Bardstown has to offer. Click here for a complete list of Bardstown accommodations . Need another unique and storied lodging option? Immerse yourself in Bourbon and American history when you stay at The Samuels House . This 250 year old home to eight generations of the family behind the iconic Maker's Mark brand is packed with their personal collection of amazing whiskey memorabilia and is just waiting for you. Or you may opt to stay on the distillery grounds at Log Still distillery in one of their beautiful lodges, cottages and suites .
You're Done!
THE 5 BEST Bardstown Tours & Excursions
Bardstown tours.
Sightseeing Tours
Private Tours
Wine Tours & Tastings
Historical & Heritage Tours
Free cancellation
Up to 1 hour
1 to 4 hours
4 hours to 1 day
The ranking of tours, activities, and experiences available on Tripadvisor is determined by several factors including the revenue generated by Tripadvisor from these bookings, the frequency of user clicks, and the volume and quality of customer reviews. Occasionally, newly listed offerings may be prioritized and appear higher in the list. The specific placement of these new listings may vary.
1. Bourbon Tour (03) : Buffalo Trace, Woodford, Four Roses, Wild Turkey, Other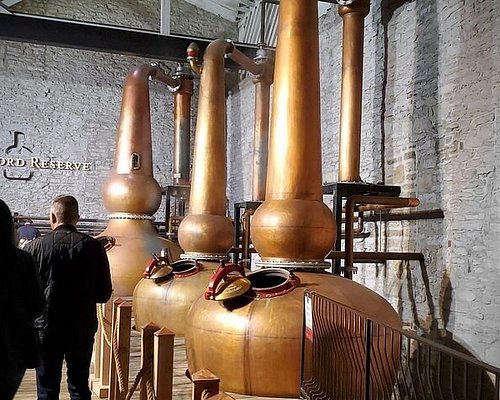 2. Buffalo Trace,Four Roses,Woodford,Bulleit Frontier/Stitzel, Castle&Key or Jeptha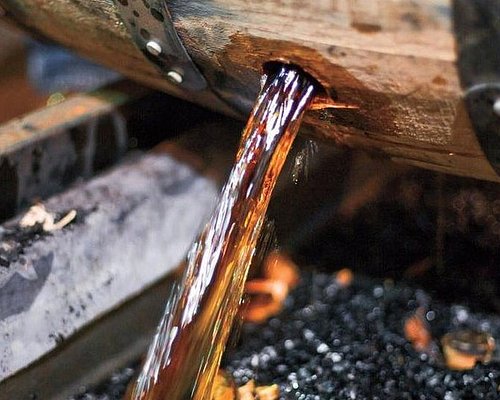 3. Bourbon Distillery Tours and Tastings - Bardstown Area Bourbon Trail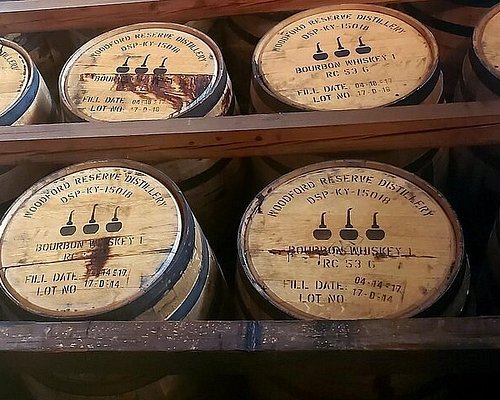 4. Large Group: Makers Mark OR Buffalo Trace OR Woodford or Others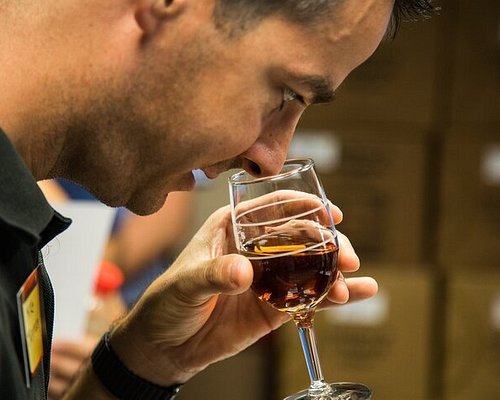 5. Bourbon Tours: Heaven Hill, Willet, Bardstown Bourbon Company, Maker's Mark
Keep the fun going with other experiences in the area.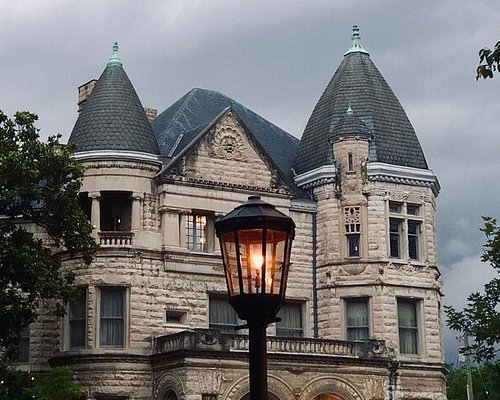 Old Louisville Ghost Tour as Recommended by The New York Times @ 4th and Ormsby
Old Louisville Walking Tour Recommended by The New York Times! @ 4th and Ormsby
Half-Day Thoroughbred Horse Farm Tour in Kentucky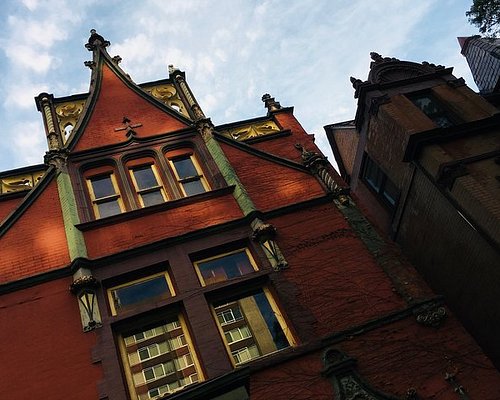 Historic Old Louisville Walking Tour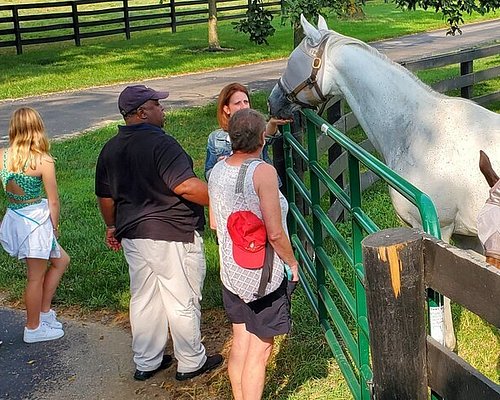 Unique Horse Farm Tours with Insider Access to Private Farms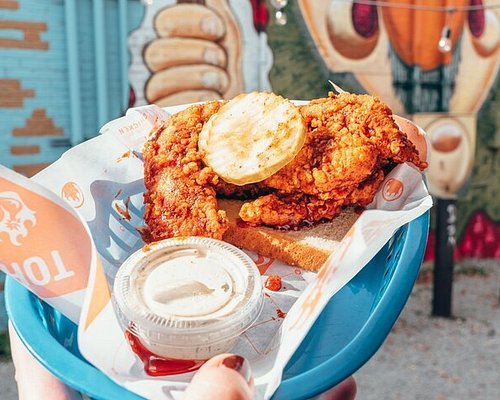 Louisville Food and History Walking Tour of NuLu
Prohibition Ghosts Cocktails and Bites Walking Tour in Louisville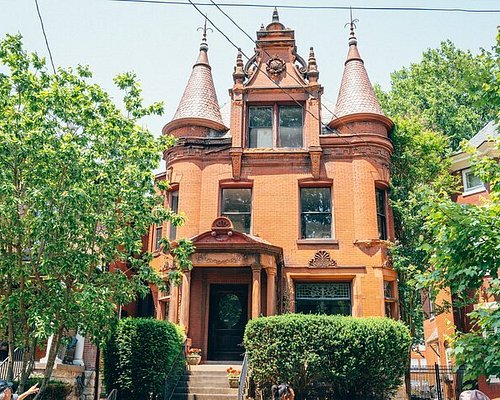 Louisville Food, History & Architecture Walking Tour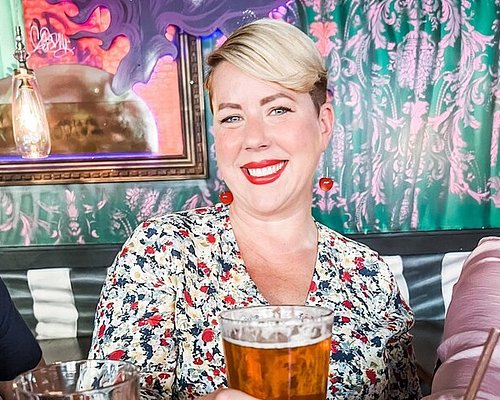 Walking Food Tour Downtown Lexington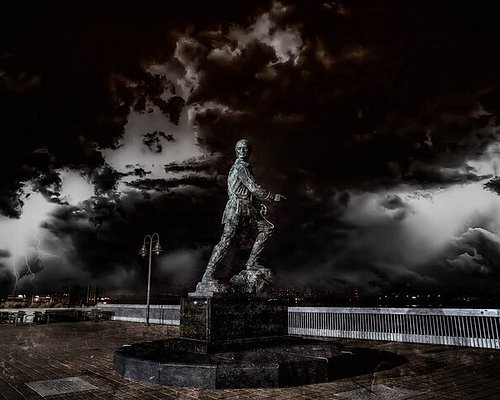 Derby City Ghosts: Louisville Hauntings Tour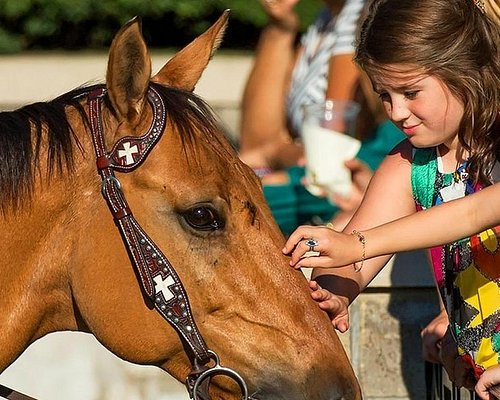 Bourbon and Derby: Makers Mark OR Other distillery + Churchill Down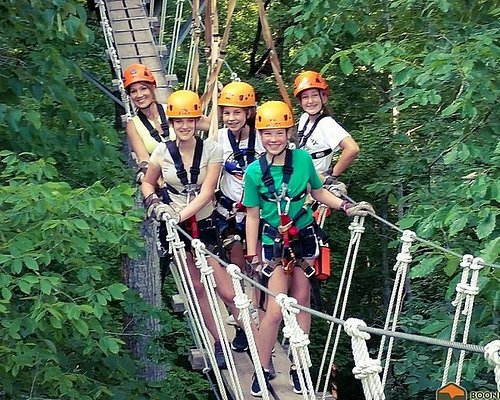 Fully Guided Zipline Canopy Tour through Kentucky River Palisades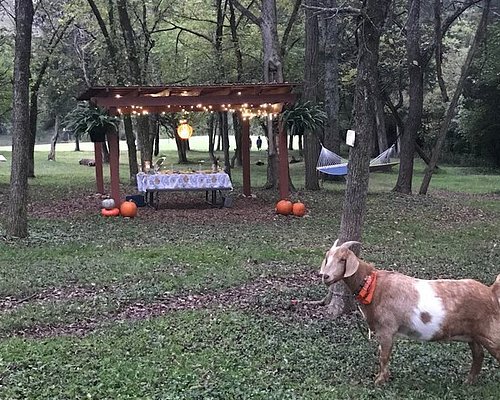 Private Picnic with Goats in Lexington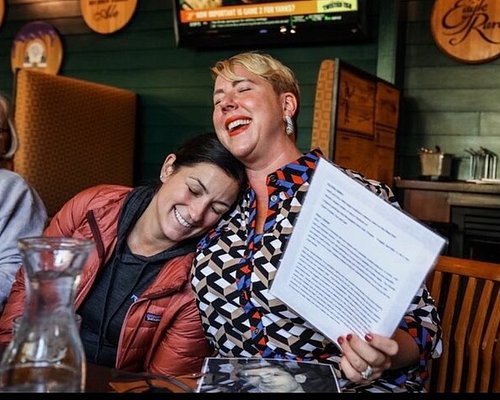 Bites of the Bluegrass Cocktails and Bites Tour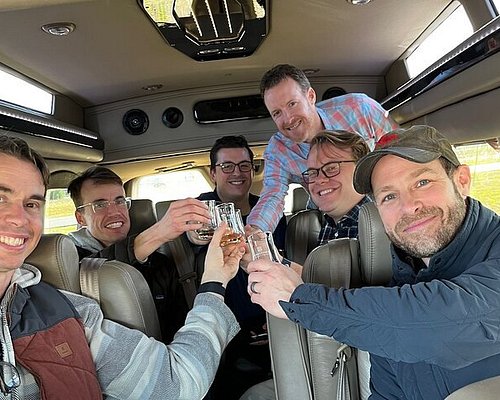 Private Kentucky Bourbon Trail - The Outlaws and Inlaws Tour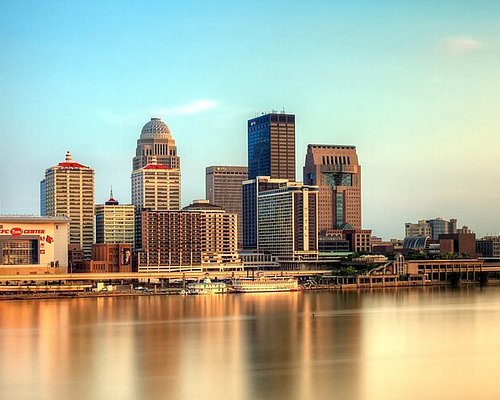 Smartphone-Guided Walking Tour of Downtown Louisville Sights & Stories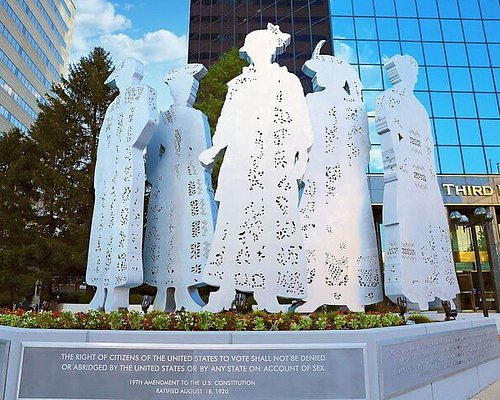 Lexington's Art Walk Tour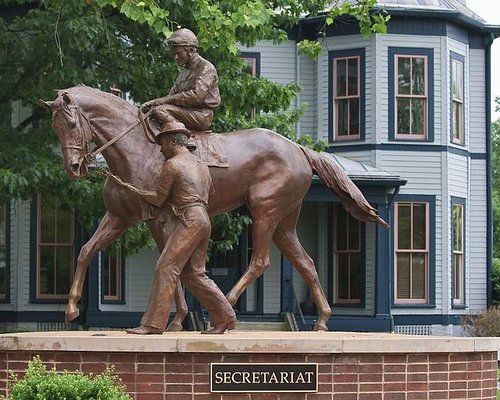 Epic Lexington Scavenger Hunt: Giddyup Lexington's Main Street!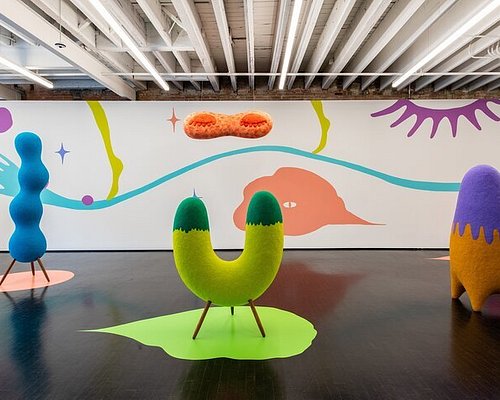 Private Tour of KMAC Contemporary Art Museum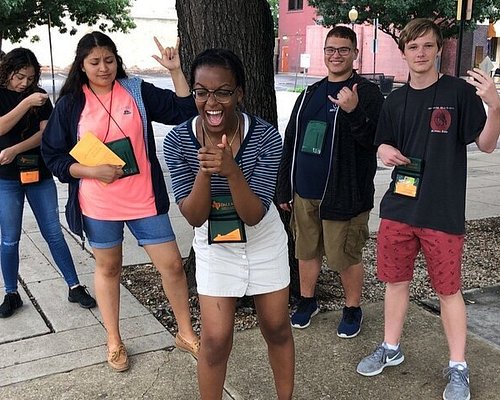 Louisville City Scavenger Hunt Excursion by Wacky Walks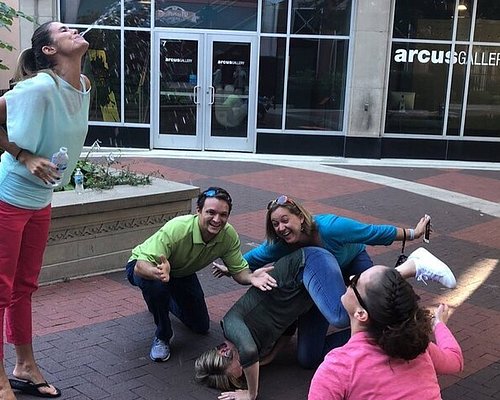 Scavenger Hunt Adventure in Louisville by Zombie Scavengers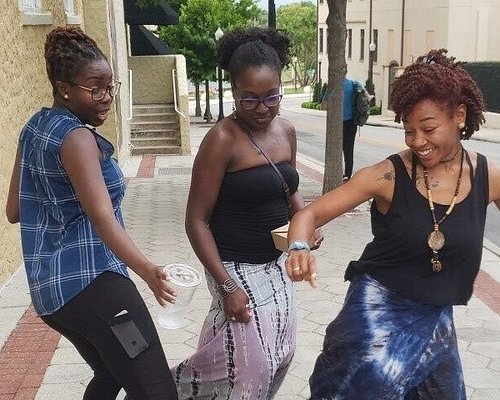 Unique Scavenger Hunt Experience in Louisville by 3Quest Challenge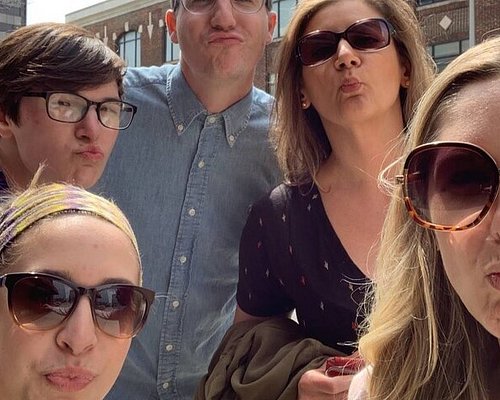 Fun City Scavenger Hunt in Lexington by Operation City Quest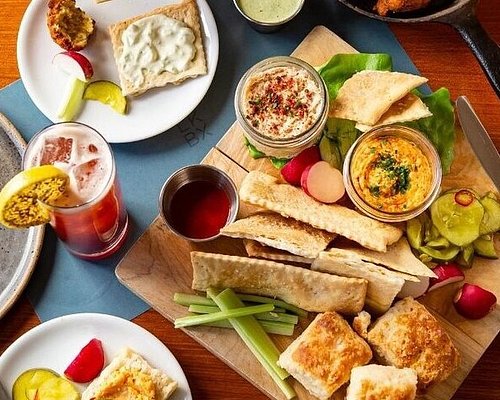 2-Hour Guided Walking Art and Appetizers Tour in Lexington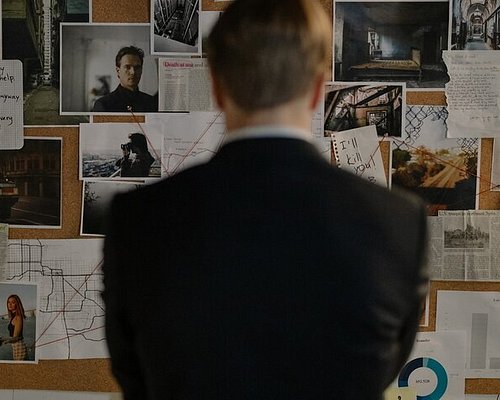 Crime Solving Detective Experience Georgetown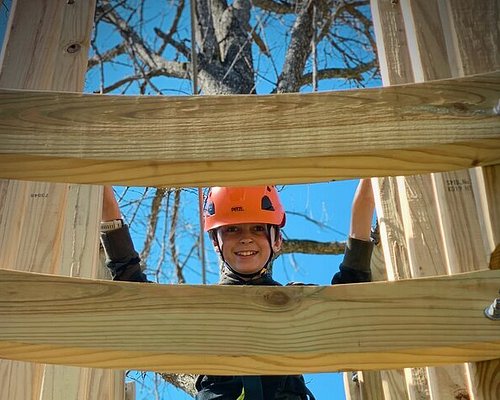 Daniel Boone's Challenge: an Adventure in the Trees
Private Kentucky Single Barrel Tour-A bottle of Blanton's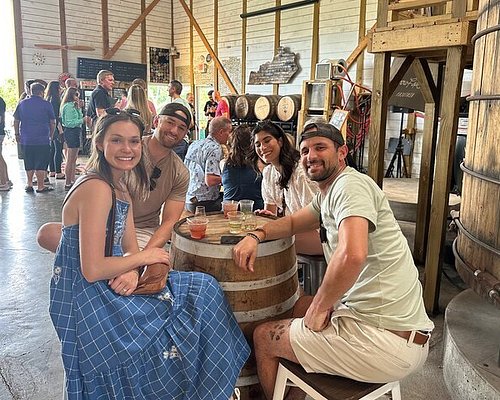 Bourbon Distillery Tour Transportation
What travelers are saying.

Bourbon Tour (03) : Buffalo Trace, Woodford, Four Roses, Wild Turkey, Other
Buffalo Trace,Four Roses,Woodford,Bulleit Frontier/Stitzel, Castle&Key or Jeptha
Large Group: Makers Mark OR Buffalo Trace OR Woodford or Others
Bourbon Tours: Heaven Hill, Willet, Bardstown Bourbon Company, Maker's Mark
Bourbon Distillery Tours and Tastings - Bardstown Area Bourbon Trail
Bardstown Bourbon Company
CopperTop Tours
Kentucky Bourbon Bus
Bourbon City Taxi
The Volstead Bourbon Lounge
My Old Kentucky Dinner Train
Bardstown: Tours Information

Plan a Visit
The Bardstown Bourbon Company is a New Blend of Bourbon Makers, pushing the boundaries through innovation, while honoring the traditional art of making whiskey.
Nestled in Bardstown, KY, the heart of the Bourbon Capital of the World, Bardstown Bourbon Co. is the first Napa Valley style destination on the Kentucky Bourbon Trail® to combine distilling, culinary, and beverage expertise to create a modern, authentic bourbon experience. In 2023, Bardstown Bourbon Co. opened their immersive satellite experience on historic Whiskey Row in downtown Louisville.
Book A Tour (BARDSTOWN)
Book a tour (louisville), kitchen & bar, book a tour.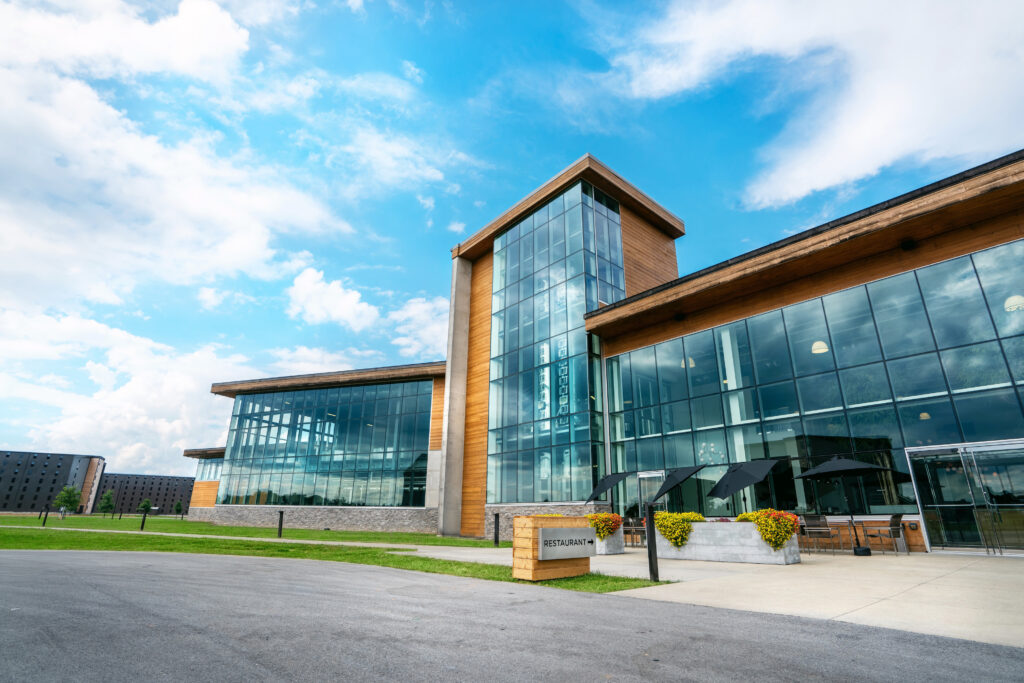 Bardstown Bourbon Company pushes the boundaries of innovation while honoring the traditional art of whiskey making. Nestled in the heart of the Bourbon Capital of the World, we are the first Napa Valley style destination to combine distilling, culinary, and an innovative beverage program.  Come visit our world-class distillery and experience multiple tour options, our vintage library, or one of our unique educational tasting opportunities. This is the modern bourbon experience.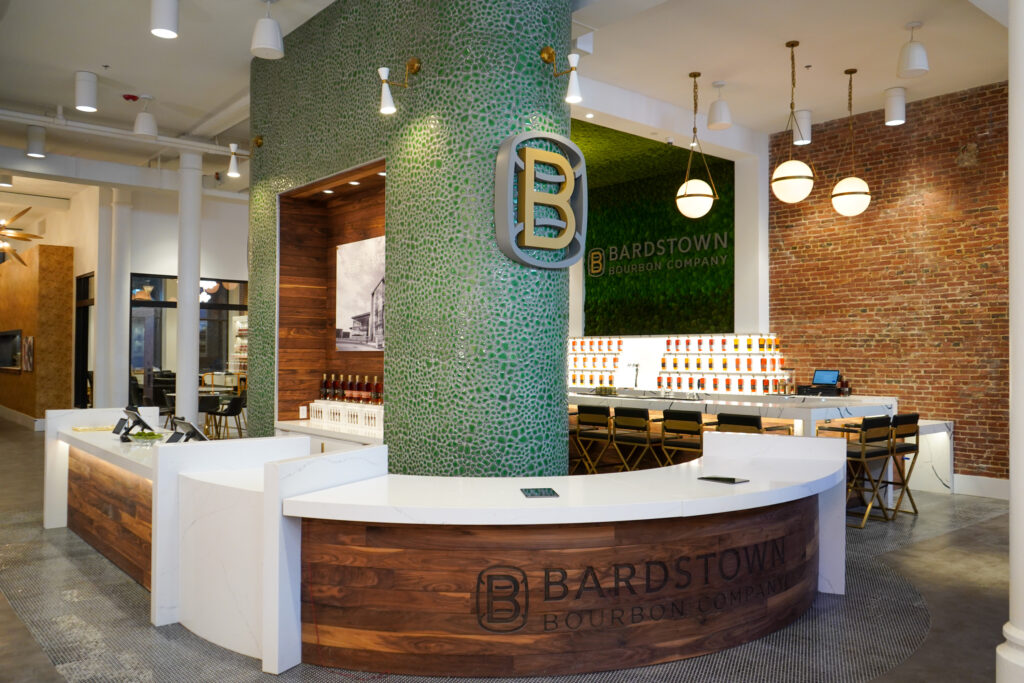 Bardstown Bourbon Co.'s brand new Louisville Tasting Room allows guests to experience innovation on historic Whiskey Row in downtown Louisville. The Louisville Tasting Room offers several ways to experience Bardstown Bourbon Company, including one-of-a-kind tastings, interactive experiences, educational programs, a full-service bar, retail shop, and other elements to discover.  It's an immersive bourbon experience unlike any other.
Kitchen & Bar
Thoughtfully executed, approachable cuisine informed by both Kentucky classics and the world's finest flavors. We source locally, calling out the farmers right on the menu, and make everything in house. We call this The Modern Kentucky Experience. Reservations strongly encouraged.
THE KITCHEN & BAR IS AT THE BARDSTOWN LOCATION ONLY.
kitchen & bar Hours
Sun / wed–thu 11:30am–3pm, fri–sat 11:30am–4pm.

Customizable menus and a selection of premium event spaces makes Bardstown Bourbon Company able to adapt and scale for any occasion. Our personalized service and exceptional attention to detail will leave a lasting impression on your guests. And of course, our collection of fine bourbons makes entertaining at the most unique destination in Bourbon Country especially memorable.
RENTALS AVAILABLE AT THE BARDSTOWN LOCATION ONLY.

1500 Parkway Drive Bardstown, KY 40004 (502) 233-4769
Privacy Policy
Terms of Use
© 2023 Bardstown Bourbon Company All rights reserved. Never Stand Still.™ Modern Distillers of the American Spirit.™
Please Drink Responsibly. To learn more about responsible consumption, please visit the Foundation for Advancing Alcohol Responsibility

SAVOR THE TRIP
The bourbon capital awaits.
The way they tell it around here, it all started with Elijah Craig. In 1789, the Baptist minister was the first to age bourbon in oak barrels. That technique, and the spirit that flowed forth, has helped shape Bardstown and its residents' lives in the more than two centuries since. Today, Bardstown is a welcoming community of 13,000 friendly folks eager to share their passion for the craft of bourbon. Visitors can tour our 11 local and regional distillery experiences, and even enjoy bourbon-inspired dining, bourbon history and bourbon shopping. Bardstown is a worthy addition to your bucket—or barrel—list.
SIP BOURBON WHERE IT'S MADE
Bourbon capital of the world.
Lux Row Distillers
Preservation Distillery
Log Still Distillery
Willett Distillery Visitor Center & Whiskey Shop
Bardstown Bourbon Company
Heaven Hill Bourbon Experience
James B. Beam Distilling Co.
Maker's Mark Distillery
Four Roses Warehouse & Bottling Facility Visitor Center
Explore the, bardstown collection.
6 LOCAL DISTILLERIES • ONE SHARED PURPOSE
Heaven Hill, James B Beam Distilling Co, Bardstown Bourbon Company, Preservation and Log Still distilleries have joined together to release a one-of-a-kind bourbon series celebrating their Bardstown heritage. All proceeds from the release will be donated to the Bardstown community.
Kentucky Bourbon Trail
Urban Bourbon Trail
Craft Bourbon Trail
Come Find Bourbon
Step off the beaten path and onto the, bourbon trail.
Bardstown is an Official Gateway to the Kentucky Bourbon Trail, and a must-book stop for all of the rest. Nowhere in Kentucky—or the world for that matter—can you find as many bourbon distilleries in such proximity. No matter what direction you're headed, you'll experience scenic drives of rolling hills and rickhouses amongst bourbon's greatest brands.
Explore the trail options, including group tours and discounts, or discover a curated experience with a Bourbon Trail guide.
Bourbon Education
Oscar Getz Museum of Bourbon History
Kentucky Bourbon Festival
Old Talbott Tavern
Bourbon History
The Blind Pig Bourbon Market
Bourbon Capital Academy
"Knowing I'm the 6th Generation of my family to live right in the heart of Bardstown gives me a sense of pride. I draw a lot of inspiration from seeing so many historical and modern forms of architecture, culture and definitely distillery stories. It is a unique place that delivers some of the finest whiskey all over the world and has never lost its sense of community."
Bars, Restaurants & Shopping
The Rickhouse Restaurant
The Bar at Willett
Volstead Bourbon Lounge
Kitchen & Bar @ Bardstown Bourbon Co.
Mammy's Kitchen
The Bar at Toogie's Table
Xavier's Pub
3rd Street Tap House
The Kitchen Table at James B. Beam Distilling
Exclusive Private Tours
Bourbon tours designed just for you.
Serving Louisville, Bardstown, Lexington, and all of Bourbon Country
Welcome to BourbonTown Tours!
Hello! We're so glad you found us. Feel free to browse around and take a look at all of the tours we have to offer. If you have specific ideas of where you want to go,  give us a call  and we will try to make that happen. We love showing guests the beautiful place we call home and can't wait to take you on a ride to enjoy some of the  greatest scenery  the bluegrass state has to offer.
Maker's Mark Distillery – Loretto, Kentucky
Woodford Reserve – Versailles, Kentucky
Jim Beam Distillery – Clermont, Kentucky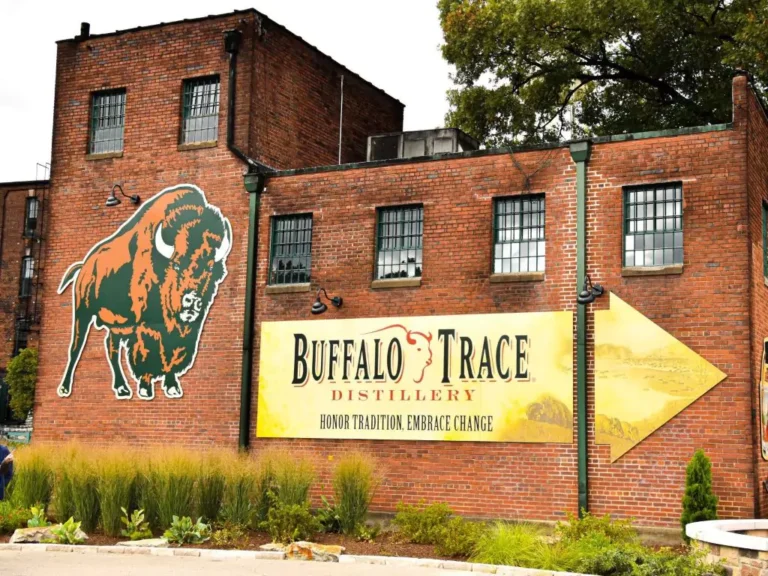 Buffalo Trace Distillery – Frankfort, Kentucky
Where we go.
We are a small-batch tour company, serving Louisville, Bardstown, Lexington and everywhere in between. Some of the places and attractions that can be included in our tours may include, but are not limited to:
Kentucky Distilleries
Louisville area.
Angel's Envy Distillery
Bardstown Bourbon Co. Tasting Room
Buzzard's Roost Tasting Room
Brough Brothers Distillery
Copper & Kings Distillery
Evan Williams Distillery
Michter's Distillery
Old Forester Distillery
Peerless Distillery
Rabbit Hole Distillery
Stitzel-Weller Distillery
Bardstown & Beyond
Bardstown Bourbon Co. Distillery
Four Roses Bottling & Warehouse Facility
Heaven Hill Distillery
James B. Beam Distillery
Limestone Branch Distillery
Lux Row Distillery
Maker's Mark Distillery
Preservation Distillery
Wilderness Trail Distillery
Willett Distillery
Frankfort/Lexington
Bluegrass Distillers
Buffalo Trace Distillery
Bulleit Distillery
Castle & Key Distillery
Four Roses Distillery
Glenn's Creek Distilley
James E. Pepper Distillery
Jeptha Creed Distillery
Lexington Brewery & Distillery (Alltech)
Whiskey Thief Distilling Co.
Woodford reserve Distillery
Horse Farms:
Sun Valley Mares, Old Friend's Farm, Coolmore Stud Farm
Historic Sites and Other Attractions:
Churchill Downs, Muhammad Ali Center, Louisville Slugger Museum, Frazier History Museum, Waverly Hills Sanatorium, Shops of the Bluegrass Outlet Mall
Kentucky Breweries:
BlueGrass Brewing, Akasha, Monnik, West Sixth, Atrium, Great Flood, Apocalypse, Gravely, Against The Grain, Goodwood, Blue Stallion, Falls City, Gallant Fox, Great Flood, et al
Kentucky Wineries:
Lover's Leap, Equus Run, Forest Edge, Castle Hill, Hive & Barrel, Jester's, McIntyre's, Old 502, Talon, et al
Subscribe To Our newsletter
Bourbontown times, why bourbontown tours is the perfect choice, pocket-friendly adventures.
Embark on an unforgettable journey without burning a hole in your pocket.
Passionate & Knowledgeable Team
With our expert crew, each tour goes beyond sightseeing.
Off-the-Beaten-Path Experiences
Discover hidden gems and lesser-known spots that only we can guide you to.
Great People. Amazing Tours. Beautiful Kentucky.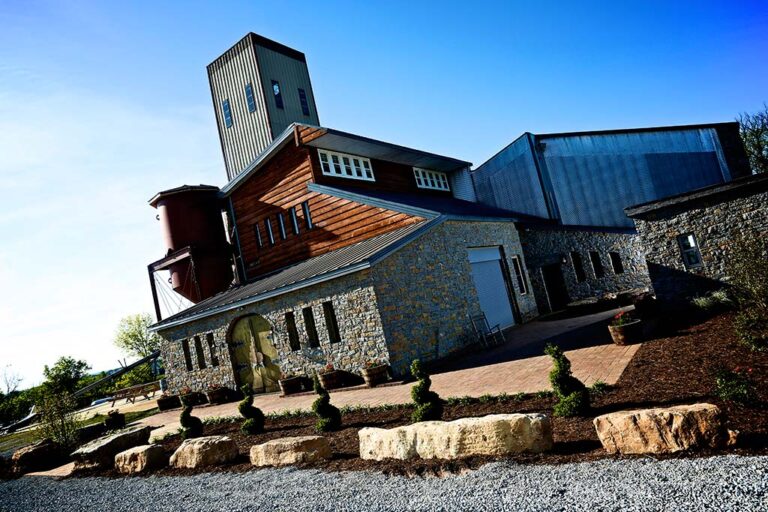 Willett Distillery-Bardstown,KY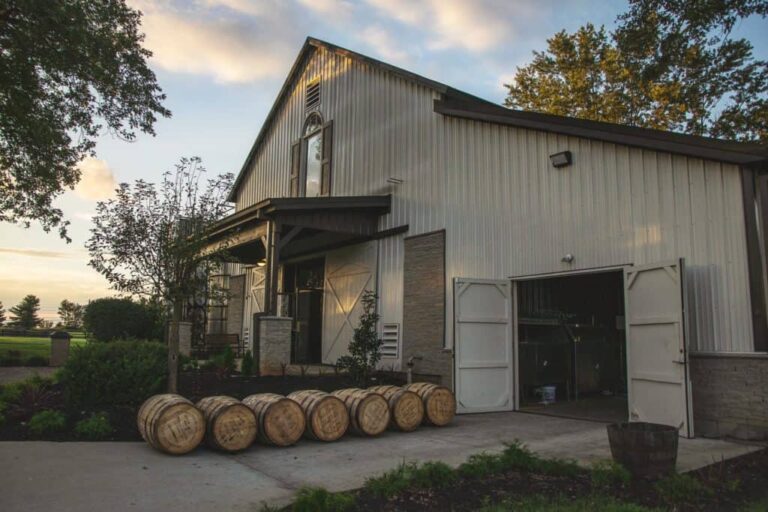 Preservation Distillery – Bardstown, Kentucky
Sun Valley Mares – Versailles, Kentucky
West Sixth – Lexington, Kentucky
Baker-Bird Winery
Lux Row Distillers – Bardstown, Kentucky
Unveiling kentucky's secrets.
Delve into the rich tapestry of  Kentucky's history , culture, and natural beauty with us. From its world-renowned distilleries to the gentle hum of its countryside, there's always something new to learn and love about our beautiful state. Join us, and let's write your next travel story together.
Enjoy Amazing Tours Along the Kentucky Bourbon Trail With A Great Team Of Expert Guides.
1-844-BOURBON / 844-268-7266
Louisville, Kentucky
Choose Your Destination
Bourbon Distilleries
Horse Farms
Beer and Wine
Sightseeing
Ready to Book a Public Tour?
Use our easy online booking tool to find tours visiting your favorite Kentucky bourbon distilleries.
Shop public tours
Contact Mint Julep
Call us today at 502-538-1433 or email [email protected] .
Bourbon Tours
Horse Farm Tours
Brewery Tours
Gift Certificates
Custom Bourbon Tours & More
Special Occasions
Corporate Outings
VIP Transportation
Request Custom Tour
Derby Tours
Derby Events
Secrets of Bluegrass Chefs
Brunch & Bourbon Adventure
Solar Eclipse & Bourbon Sips
Single Barrel Select Program
Maker's Mark Barrel Select
Bardstown Bourbon Experience
Private Event Venue
Work for Mint Julep
Join Newsletter
Bardstown Bourbon Trail: A Guide to the Bourbon Capital of the World
by Mint Julep Experiences | Jun 15, 2023 | Bourbon , Sightseeing | 0 comments
Nestled in the heart of Kentucky, Bardstown is known as the "Bourbon Capital of the World" and is a must-visit destination for bourbon enthusiasts. The town's rich history, culture and tradition surrounding bourbon make it a top travel destination for those looking to explore the roots of America's native spirit. 
From world-renowned distilleries and tasting rooms to food and bourbon pairing experiences, Bardstown has something for every bourbon lover. In this guide, we'll explore the best bourbon-related activities in Bardstown, share tips for planning the perfect bourbon-themed trip, and give recommendations for the best places to stay and eat while in town. So grab your glass, let's dive into the world of Bardstown bourbon tourism!
Bardstown was founded in 1780 as settlers were moving west after the Revolutionary War. That's 12 years before Kentucky officially became a state! With a population now just under 50,000, the county seat of Nelson County is thriving with bourbon tourism. And there's a good reason for that. 
With 11 major distilleries within 16 miles of its Courthouse Square, Bardstown is the perfect destination for bourbon enthusiasts. It's also a great place for history buffs, boutique shoppers, foodies, festival-goers and more, and to add to its resumé, it was named "The Most Beautiful Small Town in America" in 2012 by Rand McNally and USA Today. 
The History and Culture of Bourbon in Bardstown
So how did Bardstown earn the name of "Bourbon Capital of the World"?
For a long period of time, Bardstown was home to the most distilleries per capita out of any other city in Kentucky. And some of these Bardstown-area distilleries are the most well-known and historic ones in the state, including Maker's Mark, Jim Beam, Barton 1792 and Heaven Hill. These bourbon mainstays were operating long before there was city infrastructure like electricity and water lines, so it was important that they were located near a viable source of water and a path well-traveled. And lucky for them, Bardstown checks both of those boxes. 
Maker's Mark , located in Loretto, Ky., is just a few winding miles southeast from Bardstown (17 to be exact), and it lays claim to being one of the oldest distilleries in the region. The distillery was built next to Hardin's Creek (there's that important water source we told you about) in 1805 by Charles Burks. After his death in 1831, his family kept the facility going as the Burks Spring Distillery, but it was shut down during Prohibition and then sold to a local farmer. 
In 1953, Bill Samuels Sr. bought the property for $50,000 to restore the site's distilling history and make his mark on the bourbon industry with a wheated bourbon recipe he'd call Maker's Mark. And the rest, they say, is history sealed with red wax. 
While Bardstown is home to some newer brands, it's these historic bourbon behemoths that helped plant the town's footing firmly in the industry. The James B. Beam Distillery , now located just outside of Bardstown in Clermont, has ties to Nelson County as early as 1854, about 50 years after farmer Jacob Beam first distilled barrels of corn whiskey in 1795. The current distillery was built in 1933 as soon as Prohibition ended, and it still produces the No. 1-selling bourbon around the world, Jim Beam, as well as brands like Booker's, Knob Creek, Basil Hayden and more. 
If you're looking for the true OG of Bardstown proper, look no further than the Barton 1792 Distillery , which was established in 1879 and is known as the oldest fully-operating distillery in Bardstown. Situated on 196 acres near the Tom Moore Spring (water!), the industrial site features 29 rick houses and 22 other buildings used for distilling, storing, dumping, etc. Unfortunately, the Barton Distillery is no longer open for tours, but you'll be able to feel, see and smell the distillery's presence all around Bardstown. 
Finally, we'd be remiss not to mention Heaven Hill , which got its start in 1935 by the Shapira brothers who built the facility with other business partners near a spring in Bardstown. And there's Willett Distillery as well, which sits right across the road from Heaven Hill and was founded in 1936 by Thompson Willett. Both Heaven Hill and Willett are still family-owned distilleries.
Bourbon Distilleries in Bardstown
Now that you have some historical context of bourbon in Bardstown, let's take a look at all 11 bourbon distilleries in the area and what they offer. To keep it simple and succinct, we'll list them in alphabetical order. 
Bardstown Bourbon Company — Founded in 2014, this modern distillery offers visitors a Napa Valley-style experience, complete with a full-service restaurant and bar, plus several tours to choose from. BBCo just released its own bourbon as part of the Origin Series, and it's also known for the Discovery Series, Fusion Series and Collaboration Series. Tours run all throughout the morning and afternoon and feature everything from an in-depth look at distilling to thieving bourbon directly from a barrel in a rick house. 
Barton 1792 — As we previously mentioned, while Barton is one of the oldest distilleries in Bardstown, it is no longer open to public tours. The Sazerac-owned facility makes 1792, Thomas S. Moore and Very Old Barton, among others. 
Four Roses Warehouse & Bottling Facility — If you're a bourbon aficionado, you surely are familiar with the Four Roses brand. While the full distillery and visitor center are located in Lawrenceburg, Ky. (about an hour from Bardstown), the Warehouse & Bottling Facility is located just a few miles away in Coxs Creek. In fact, if you take the main thoroughfare from Interstate 65 to Bardstown, you'll pass by it. And there's plenty to see and do here, as most of Four Roses' single-story rick houses are located on the site, as well as a state-of-the-art bottling line and a small but welcoming visitor center. They offer two different tasting experiences and one full-blown guided tour around the campus.
Heaven Hill — Heaven Hill recently completed an expansion and renovation to its Bourbon Heritage Center, and the space now includes modern tasting rooms, a bar, an expansive gift shop, a museum, a theater and even an area where you can bottle your own bourbon. Heaven Hill's distillery was destroyed by fire in 1996, so they now make all their bourbon and whiskey at Louisville's Bernheim Distillery. But Bardstown has always been and will always be the home of Heaven Hill, so they're constructing a new distillery in the area that'll be open in the next couple of years. They offer several tasting experiences, a Bottled-in-Bond Tour inside a rick house, as well as the You Do Bourbon experience where you can bottle your own bourbon.
James B. Beam — Beam offers guests a plethora of experiences from tours and tastings to lunch at the new Kitchen Table Restaurant. With over a dozen options, you can choose from a high-end tasting of new products to a 90-minute jaunt around the historical distillery. We highly recommend stopping in for a meal at the Kitchen Table as well, and you can make reservations online. 
Log Still — Log Still is one of the newest distilleries on the Kentucky Bourbon Trail®, and it's truly an experience like no other. Located in Gethsemane, which is about 13 miles south of Bardstown, Log Still at Dant Crossing is run by members of the Dant family who trace their roots to a famous distiller who once made whiskey in Nelson County, J.W. Dant. While they don't own that brand today, they are putting out Monk's Road Bourbon and Rattle & Snap Tennessee Whiskey. Log Still is also home to an outdoor concert venue and wedding hall, and it will soon have a farm-to-table restaurant, a lodge, and many more amenities as well. The hour-long tour offers folks a walk-through of the new distillery and a tasting. 
Lux Row — Lux Row opened in Bardstown in 2015 and has quickly become a favorite place to stop in Bourbon Country. The 18,000-square-foot facility with 10 barrel warehouses and a 43-foot copper still produces about 3 million gallons of whiskey a year for Lux Row brands like Rebel Bourbon, Ezra Brooks, David Nicholson, Daviess County, and Blood Oath. They offer both a standard 1-hour tour around the distillery that includes a tasting, or the upscale Taste of Lux Row tour features a tasting of all their products, plus a trip into a rick house to taste directly from a barrel.
Maker's Mark — Maker's Mark Distillery in Loretto, Ky., is definitely worth the 30-minute drive from Bardstown. The historic landmark dates back to 1805, but it's now equipped with modern amenities, regional and national artwork, a comfy gift shop, and even a bourbon cave. Maker's offers several tours, but its most popular is a standard walk around the campus and distillery to see how things have been done since 1953 when the Samuels took over the property. Visitors to the gift shop also have a chance to hand dip their own bourbon bottles into that signature Maker's red wax. 
Old Steelhouse Distillery — The Old Steelhouse Distillery has taken over the hallowed grounds of Bardstown's T.W. Samuels Distillery, which dates back to 1844. Yes, the Samuels is the same family as the Maker's Mark Samuels mentioned above, but this distillery made a completely different style of bourbon and pre-dated Maker's Mark. Since the site had been sitting idle for more than 50 years, a lot of work has to be done still, but tours and operations should be up and running very soon. The team behind Old Steelhouse also intends on adding private cottages, a restaurant and bar, a museum and a world-class tasting room. 
Preservation Distillery — Preservation Distillery & Farm is a small but mighty operation located in Bardstown. Since opening seven years ago, the distillery is the first and only 100% pot-stilled producer in Nelson County in the modern industry, and they're known for brands like Very Old St. Nick, Rare Perfection, Pure Antique, Wattie Boone & Sons, and Cowboy. They offer three tour options from an exclusive tasting experience to a "Whiskey Walkabout" around the facility. 
Willett — The well-attended Willett Distillery has been in operation since 1936 and for good reason: They make great bourbon! The scenic campus offers a handful of rick houses, the still house, a pond with a relaxing fountain, and a bustling visitor center that has a small-ish restaurant and bar on the top floor. It's a good idea to book ahead for both a tour and a drink or snack, as this bourbon paradise fills up quickly. The tour includes a walk around the historic grounds, a little background on the Willett family and tastings, of course, of their core products like Willett Pot Still Reserve, Johnny Drum, Old Bardstown, Noah's Mill, Rowan's Creek, and Pure Kentucky. 
And as a bonus, we're throwing in another nearby distillery:
Limestone Branch — Founded in 2011 by brothers Stephen and Paul Beam (yes, of that Beam family), Limestone Branch is located 25 miles southeast of Bardstown in Lebanon. Yellowstone Bourbon and Minor Case Rye Whiskey are produced here, and tours are offered seven days a week. You'll hear more about the family's bourbon distilling heritage, see many artifacts and then get a full behind-the-scenes look at distilling, plus a tasting of course. There's also Minor's Lounge, which is open every day as well.
Bourbon Tour Tips
A few tips about taking tours at bourbon distilleries :
The first and foremost rule is to ALWAYS book ahead. As Bourbon Country becomes more and more popular, these tours often sell out weeks in advance.
The second major tip, is to always wear close-toed shoes, as sometimes you have to climb around distillery equipment or walk on grated flooring. 
Make your Bardstown bourbon experience stress free and easy, by booking a guided bourbon tour with Mint Julep Experiences. Tailor your itinerary to fit your interests, schedule and bourbon bucket list — start planning a custom bourbon tour today !
If you head to Bardstown and think you can tackle all 11 distilleries in one day, you will be sorely disappointed. We recommend you spread them out over a couple days and do various types of tours at each . For example, start at Bardstown Bourbon Company for a tour and lunch, and then head over to Lux Row for a tasting, and then end your day at Willett with another full tour. It's best to mix and match experiences so you don't burn out your brain or tastebuds.
Bourbon Eats in Bardstown
You may think it's all about bourbon in Bardstown, but thankfully there are some great dining options that pair well with the native spirit. You'll find most locally-owned Bardstown restaurants have some tie-in with bourbon, and some even offer bourbon-themed menus.
We have to start with the most famous restaurant in town, which is located in a building that has been called the oldest Western stagecoach stop in America. The Old Talbott Tavern has been providing shelter, food and fine Kentucky bourbon to tourists and locals alike since the late 1700s, and while you're dining for lunch or dinner, you can check out lots of artifacts from its sordid (and haunted) history. 
If you're looking for a farm-to-table experience with amazing bourbon cocktails and a welcoming environment, you've gotta check out the newly renovated Toogie's Table , which is situated next door to the new Bardstown Motor Lodge (more on that below). The building dates back to 1937, when it opened as Kurtz Restaurant and was run for many years by the venerable Marilyn "Toogie" Dick. The new owners of the motel and restaurant named it in her honor. The kitchen integrates the rich history of the property with present-day culinary flair. 
There's also The Rickhouse Restaurant & Lounge , which offers up more than 150 bourbons on the bar menu, along with Southern-style fare from barbecue chicken to burgers, steak and pasta. They also put a spin on the Kentucky-invented Hot Brown, which is savory, rich and oh-so decadent. 
A few other restaurants not to miss on the Bardstown bourbon trail include the Kitchen & Bar at Bardstown Bourbon Company, which offers a full array of Southern-style sandwiches and entrees, plus amazing barrel-aged Old Fashioneds and Manhattans; the Bardstown staple Mammy's Kitchen & Bar , which serves up home-cooked fare for breakfast, lunch and dinner; Scout & Scholar Brewery , which offers a wide array of beers brewed onsite, a reputable bourbon list, and delicious fare that'll pair with both beer and bourbon; and Bourbon Brick Oven & Grill , offering delicious pizza in a casual environment with a bourbon flair.
Other Bourbon-Related Activities in Bardstown
This will come as no surprise, but Bardstown is also home to many bourbon attractions like the Oscar Getz Museum, the world-renowned Kentucky Bourbon Festival, and My Old Kentucky Home State Park, to name a few. 
The Oscar Getz Museum of Whiskey History features a 50-year collection of rare whiskey artifacts dating from pre-colonial days to post-Prohibition days. The hundreds of pieces include rare antique bottles, a moonshine still, advertising art, novelty whiskey containers, and much more. The museum, located inside Spalding Hall, also shares space with the Bardstown Historical Museum, which showcases 200 years of history.  
The Kentucky Bourbon Festival began in 1991 as a bourbon tasting and dinner among fellow distillers and fans of the spirit, and it now attracts hundreds each year for a three-day festival in September. From tastings to interview sessions to bourbon artwork, this festival is the place to be for any and all bourbon aficionados. It takes place on the Spalding Hall lawn.  
The farm that inspired the imagery in Stephen Collins Foster's song "My Old Kentucky Home, Good-Night," which is sung before the Kentucky Derby, has been turned into a state park that offers daily tours of the historic site. The structure, which was built between 1812 and 1818, was originally called Federal Hill. And the My Old Kentucky Home State Park also serves as a place for events, weddings, meetings and more. 
If you're interested in exploring more of that same history, you can check out " The Stephen Foster Story ," which is Kentucky's longest-running outdoor drama. The musical features more than 50 Foster songs and is quite lively with all of its colorful period costumes and fun choreography. 
And staying with the history theme, Bardstown's Civil War Museum is the fourth largest Civil War museum in the country. It also includes the Women of the Civil War Museum, which depicts the achievements of women during the war and throughout the 1800s. The exhibits combined take up more than 8,000 square feet. 
If you're a train lover, Bardstown has two options for you. The Kentucky Railway Museum is located in town and features hundreds of rail equipment and artifacts on display. You can also take a train ride through Kentucky with themes that range from Train Robbery to Christmas Trains. The second train highlight is the My Old Kentucky Dinner Train , which includes an upscale meal while you roll through the Bardstown countryside and beyond. There's a lunch excursion, a dinner event, and even a bourbon-themed train ride.
If you're shopping for bourbon-related souvenirs in Bardstown, just head toward the Courthouse Square where you'll find all kinds of locally-owned boutiques, gift shops, pubs and restaurants. Artists Barrel on North Third Street, which sells hand-crafted pieces from local artists, is a shop not to miss!
Accommodations in Bardstown
Bardstown has an array of hotels and lodging opportunities for those looking to visit the Bardstown bourbon trail. Of course there are your chain hotels like the Fairfield Inn by Marriott, Holiday Inn and La Quinta, but we'll focus on the more unique options for your stay. 
We previously mentioned the Talbott Tavern, which is connected to the infamous Talbott Inn . The historic inn has welcomed many famous guests during its time, including Abe Lincoln, Stephen Collins Foster and outlaw Jesse James, who left two bullet holes in the wall that are still visible today. The rooms are quaint, and some say they've experienced friendly ghosts who might be after your bourbon while you sleep. 
There's also the newly opened Bardstown Motor Lodge , which is next to Toogie's Table mentioned above. This mid-century-inspired boutique hotel offers modern rooms with welcoming outdoor spaces, fire pits, a swimming pool, a poolside bar and a retro-style rec room. 
If you prefer going the B&B or Airbnb route, there are many options in Bardstown for those as well. The Bourbon Manor B&B is one of the first bourbon-themed B&Bs in the state, and it offers 10 spacious rooms perfect for people traveling along the Kentucky Bourbon Trail®. The building is on the National Historic Registry but offers modern amenities like whirlpool tubs, a spa, an onsite bourbon bar and, of course, a full country breakfast served daily. 
Other notable Bardstown B&Bs and Airbnb vacation rentals are the Jailer's Inn B&B in downtown; The Samuels House , a historic home that has been in the Samuels (Maker's Mark) family for eight generations; The Homestead B&B , which is located at Dant Crossings/Log Still Distillery; Springhill Plantation Winery & B&B ; the Huston House ; and the AirBourbon & Branch near downtown, among others. 
There's no doubt that Bardstown is a great destination for bourbon tourism. With 11 distillery experiences within 30 miles of the town center, it's no wonder it's named "The Bourbon Capital of the World." From OG distilleries like Jim Beam and Maker's Mark to modern facilities like Bardstown Bourbon Company and Log Still Distillery, Bardstown offers up the full spectrum of Kentucky bourbon distilleries.
Remember to give yourself a few days of exploring all Bardstown has to offer, and always book ahead. We have no doubt Bardstown's small-town charm will lure you into a good time. Go ahead and book that bourbon-soaked trip to visit Bardstown — request a custom tour quote and craft your own itinerary .
About The Author
Sara Havens has been a bourbon enthusiast and educator long before the boom began. As a Louisville-based writer, her work has appeared in various national and regional publications, including Bourbon+ Magazine, The Bourbon Review, Alcohol Professor and Food & Dining Magazine. In 2020, Havens was one of 10 finalists in the World's Top Whiskey Taster competition held by the Bardstown Bourbon Co., beating out more than 400 contenders to represent the Kentucky region. She maintains her own website,  barbellelou.com , covering the bourbon industry and local nightlife scene, and in her down time, you can find her leading tours along the Kentucky Bourbon Trail® for Mint Julep Experiences. 
Barrel Select
In the News
Urban Bourbon
Bourbon Distilleries in Bardstown
Sip, taste, and shop at these bardstown bourbon distilleries.
 There's a familiar sound that we all know: the clink of the ice as it hits an empty glass, the crack of a seal breaking, and the distinctive rush of a two-finger pour. The aroma is strong with hints of oak, char, brown sugar, and smoke; the smooth taste like nothing else and warming your entire body. Once you've had a premium bourbon, you'll never settle for anything less. Welcome to Kentucky, the home of some of the world's best Bardstown bourbon distilleries. 
Bourbon was born in Bardstown, so if you genuinely want to learn and explore the world of whiskey, then you want to start where it all began. There are more than 70 whiskey distilleries in the state of Kentucky, and quite a few of those lie within the Bardstown city limits. After all, we didn't get the nickname "Bourbon Capital of the World" without a good reason. It's no surprise that tasting at Bardstown bourbon distilleries is by far the most popular pastime in our area.
Each year in our charming small town, we celebrate the Bardstown bourbon distilleries and others across the state with the Kentucky Bourbon Festival —a huge party in the downtown area with live music and festivities. We're also the official trailhead for the Kentucky Bourbon Trail .  Additionally, if that wasn't enough, Bardstown is also home to the Oscar Getz Museum of Whiskey, a place of worship for the brown liquid, showcasing the history and artifacts to the craft of distilling.
As you begin to plan your trip to visit these Bardstown bourbon distilleries, lodging will come into play, and thankfully there is no better match for a whiskey-focused vacation than the Bourbon Manor Bed and Breakfast . Case in point, each of our ten luxurious guest suites has a favorite bourbon-based cocktail-themed name, and we celebrate with one of those delicious craft beverages each day come happy hour. Our Inn is the perfect place to call your home away from home! 
We can't wait to be your hosts as you explore the history and beauty of our area. Join us for a tour of the best Bardstown bourbon distilleries, a favorite cocktail (or two), and book your elegant suite today!  
The 6 Best Bardstown Bourbon Distilleries for Tastings
Locals in Bardstown often credit a Baptist minister, Elijah Craig, as the inventor of Kentucky Bourbon. While the history behind bourbon's origin is a bit murky, what's very clear is that Bourbon is the quintessential American spirit. Settlers from Ireland, Scotland, and other European countries came to the Bardstown area over 200 years ago and brought knowledge of distilling and recipes from their homelands. These settlers began to use corn (found in abundance in Kentucky) as mash for their whiskeys, and this tradition continues today.
Here are six of our favorite local Bardstown Bourbon Distilleries not to miss on your visit to Kentucky:
Heaven Hill : You'll find three iconic tasting room options in Bardstown at the enormous and newly remodeled Heaven Hill Bourbon Experience Visitor's Center and Gift Shop. On the "Connoisseur Tasting Experience," During this experience, your host will discuss the unique characteristics of at least four of Heaven Hill's premium or limited release American Whiskeys, focusing on the color, aroma, taste and finish. The tasting includes a showing in the 1935 Distillery Theater and access to the self-guided exhibits. "You Do Bourbon" is a 90 minute, completely unique experience where you can taste three different products specific to You Do Bourbon, choose your favorite and get the opportunity to bottle it and personalize it yourself. You will also explore the hands on You Do Bourbon lab. "Magic of the Mashbill," lasts 45 minutes, priced at $18.00/person. During this experience, you'll learn about five nationally acclaimed American Whiskeys, each from a different mashbill, in one of the iconic tasting rooms. The tasting includes a showing in the 1935 Distillery Theater and access to the self-guided exhibits.
Willett Distillery : This is one of the Bardstown bourbon distilleries founded in the 1930s and continues to create small-batch bourbons and ryes. Choose from the quick tasting or more extended guided walking tour of the distillery. Either way, be sure to block time for a cocktail and an appetizer at the Bar at Willett —a dark, romantic craft bar with skilled mixologists and chefs.
Preservation Distillery : Producing micro-batch whiskeys and ryes in 1 to 3 barrel batches, this family-owned and operated distillery is the only 100 percent pot-still producer in Bardstown. Head out to their working farm and distillery for tastings and tours for a behind-the-scenes look at this old-school method of producing these brown spirits.
Lux Row Distillers : Enter through a beautiful tree-lined street that ends at one of the Bardstown bourbon distilleries producing thousands of spirit barrels each year. With big names like Rebel Yell and Ezra Brooks, this 18,000 square foot modern distillery is bustling. Join them on an hour tour to witness the bourbon-making process from start to finish and then taste some of these fantastic products.
Bardstown Bourbon Distillery : Known as one of the newcomers to the bourbon scene in Bardstown, this distillery is putting the craft of whiskey making on display. The modern facility is an open space with large glass walls separating the areas. Join them here for a host of classes, tours, and hands-on distilling experiences. Plan on dinner at the Kitchen & Bar for vintage whiskey cocktails, up-scale pub food, and Southern hospitality.
More Distilleries to Explore on the Kentucky Bourbon Trail near Bardstown
After you've hit the local Bardstown bourbon distilleries, there's a lot more to explore (and taste) on the Kentucky Bourbon Trail. Heading out to these other tasting rooms and distilleries is a perfect way to see the beautiful scenery and countryside of our pastoral Southern state. 
These four well-known Kentucky distilleries are a bit further out of Bardstown, but well worth the visit:
Jim Beam : Founder Jacob Beam sold his first barrel of bourbon in 1795. Let's just say that the business has flourished over its 200-year history. The freshly renovated American Stillhouse in Clermont, Kentucky, is a destination for a fully immersive bourbon experience. The new campus serves as the hub for the Jim Beam portfolio (including Knob Creek, Basil Hayden's, and more) and an educational center for bourbon fans. A brand new Kitchen Table restaurant launched as well with a full-service bar and food menu.
Four Roses Bourbon : There are two locations for bourbon tastings at this iconic brand, the historic 1910 Spanish Mission-style structure in Lawrenceburg, Kentucky, and their bottling and warehouse facility in Cox's Creek, KY. The flagship Four Roses Bourbon combines ten different whiskey recipes from years of experience and creates a flavorful and very drinkable quaff.
Woodford Reserve : Take a road trip out to Versailles, KY, for a bourbon tasting that brings you back to 1812, when they first began production at this historic location. The tour explores their peaceful grounds, the history of bourbon in the area, and into the barrel house where the magic happens. Finish up with a guided tasting of the award-winning craft whiskey.
Maker's Mark : Though this bourbon distillery isn't one of the oldest in Kentucky, it is one of the most iconic bourbon brands in the world. The sealed bottles, dipped in the signature red wax, are recognizable behind a bar immediately. And while Maker's Mark is technically not considered one of the Bardstown bourbon distilleries—it's located just outside of town in Loretto, KY—it's one of the true greats and you'll find a lovely experience at a visit to the distillery.
On a tasting tour at Maker's Mark (tasting room pictured above), you'll explore the historic 1,000-acre grounds known as Star Hill Farms, see the limestone where they finish the specialty bourbons, and take a hand at dipping your own bottle in the hot red wax. The perfect souvenir to bring home with you. Grab a bite to eat at the farm-to-table restaurant before you head on back to Bardstown.
Stay at Our luxury Bardstown Kentucky Bed and Breakfast
After spending a day exploring the fantastic local whiskeys and ryes at these Bardstown bourbon distilleries, you'll be ready to head on back to the Bourbon Manor—our luxury Bardstown bed and breakfast. There's no better place to unwind and relax with one more drink. Our historic Inn is as important to the history of Bardstown as bourbon is to Kentucky. 
Each of our ten guest suites has extensive amenities. All have the perfect combination of antique furnishings and modern amenities, including cozy fireplaces, luxurious beds with designer linens, and a private bath with Turkish towels and Terry robes. Most king guest rooms feature a jetted tub as well as a walk-in shower. You'll find seven suites in our main manor house, with three additional rooms in the carriage house on our beautiful garden grounds. 
One of the biggest bonuses for whiskey fans staying at our Bardstown Bed and Breakfast is our Bardstown bourbon distilleries add-on packages . It's the absolute best way to explore along the Kentucky Bourbon Trail without a care in the world. We take care of all your transportation needs and can even plan all of the stops at our favorite Bardstown bourbon distilleries for you. As always, we're more than happy to make reservations and willing to answer any questions you might have about the local Bardstown bourbon distilleries and beyond. 
All of our B&B guests are treated to a complimentary country breakfast each morning of their stay in our elegant dining room. In the cooler months, sitting by our wood-burning fire with a fresh cup of coffee is a perfect way to wake up. Our breakfast menu is seasonal and changes daily, but expect hearty dishes like cheesy hashbrowns casserole, and signature omelets, as well as the lighter fare of fresh fruit and homemade muffins. 
Get Our Guide To Bourbon Country!
As we all know Kentucky is Bourbon Country and Bardstown in right in the middle.  We have hand crafted a 3-Day guide that will take you through the best of everything in Bardstown and the surrounding area.
502-268-7266 - Call
714 N 3rd St, Bardstown, KY 40004
We're proud of the spirits we've crafted right here in the heart of Bourbon country. Discover the brands that have been Lifting Spirits since 1935.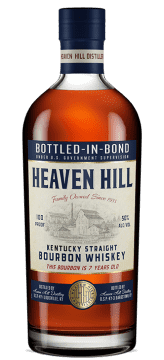 MEET OUR DISTILLERS
MEET THE SHAPIRA FAMILY
Distillery Awards
Discover the story behind our Bernheim Distillery, the largest independent, family-owned Bourbon Distillery in the world.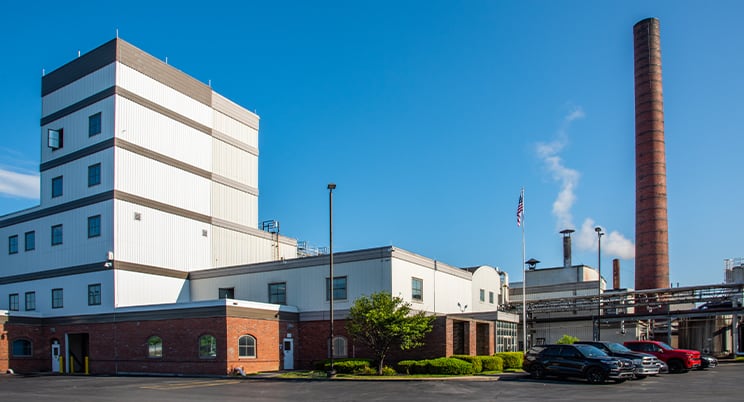 Heaven Hill Distillery has been perfecting the craft of distilling, aging, and selecting award-winning whiskeys for decades.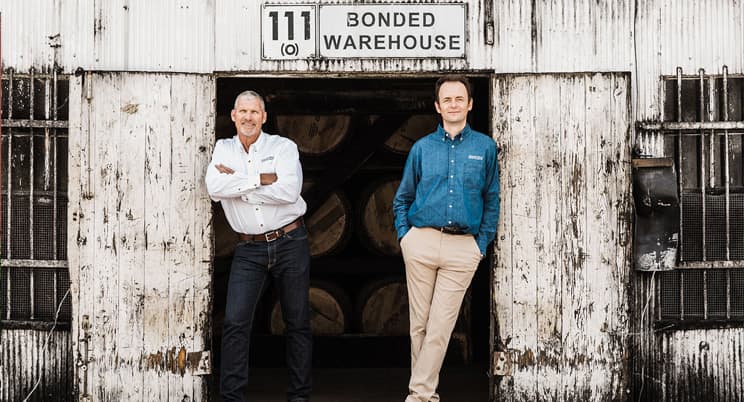 Since 1935, the Shapira family has been at the helm of the largest family-owned and operated distillery in America. Discover their quintessential American success story.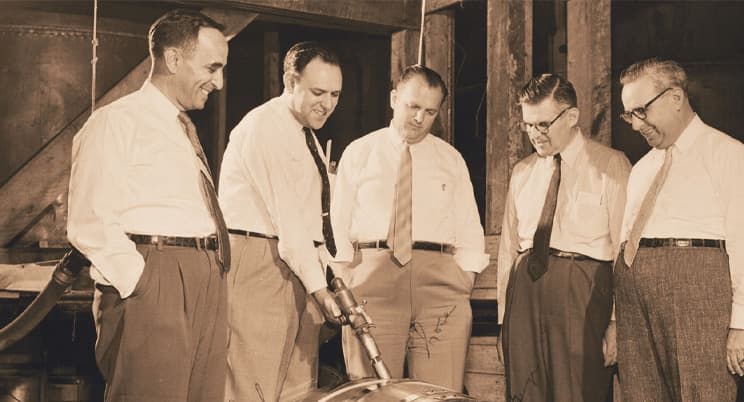 For over 85 years, we've devoted ourselves to the craft of fine American Whiskey. We're proud of the spirits we've crafted, and grateful the critics agree.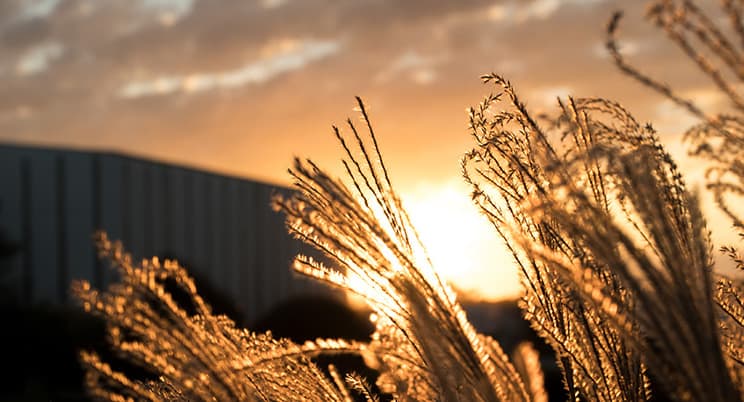 WHISKEY 101
Experience Bottled-in-Bond
Bernheim 3D Tour
Sustainability
From Bark to Bottle
KENTUCKY LIMESTONE WATER
Grain to Glass
How To Enjoy
OUR WHISKEY
OUR RICKHOUSES
OUR BARRELS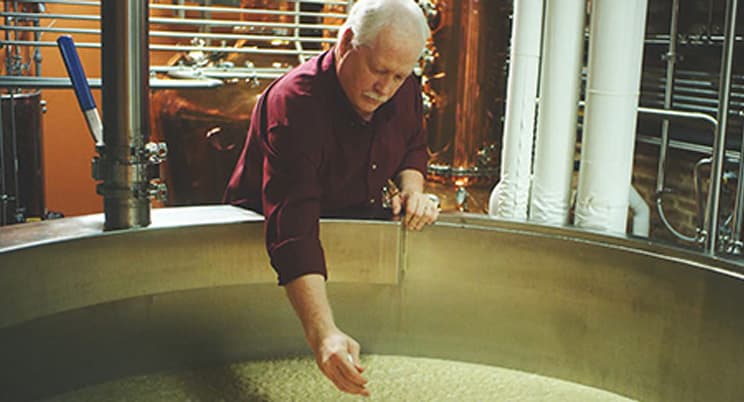 We're proud to produce more Bottled-in-Bond products than any other American Whiskey distiller.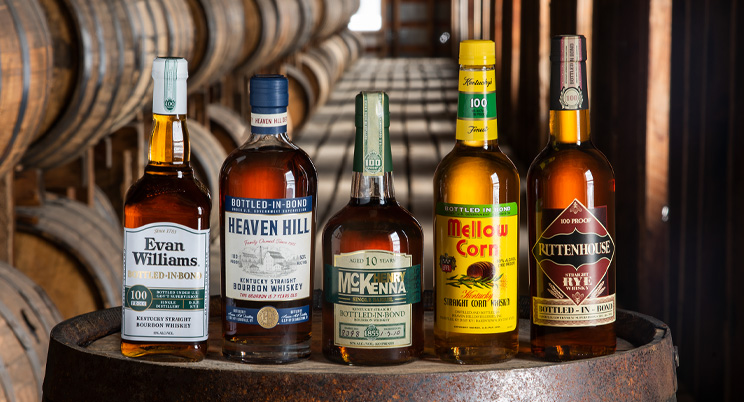 Just west of downtown Louisville sits Heaven Hill's Bernheim Distillery—the only heritage distillery to produce every major style and type of American Whiskey, with five signature mashbills.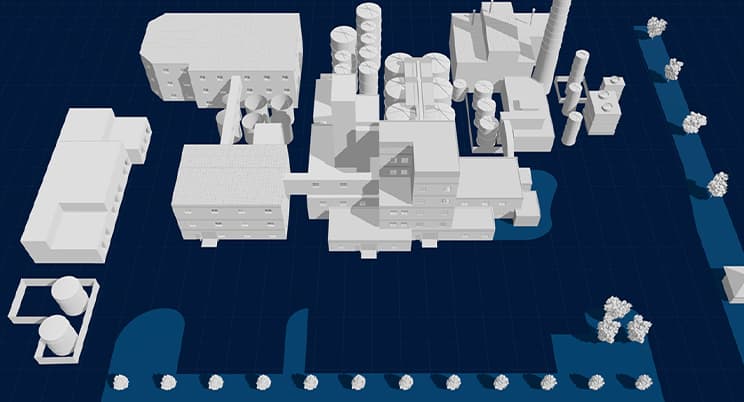 Part of crafting high-quality whiskey for years to come involves protecting our natural resources.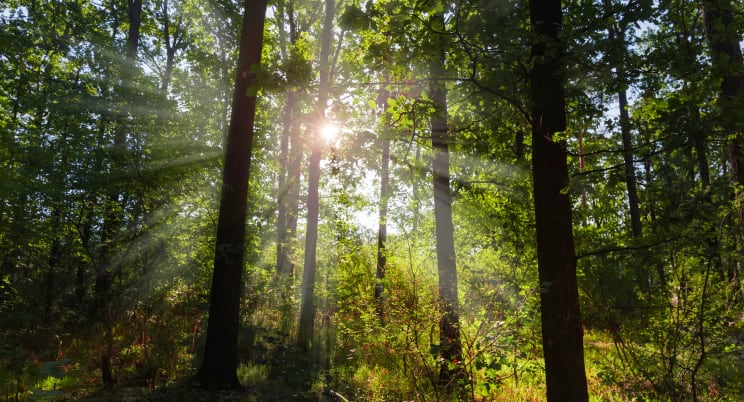 Cork is a 100% natural material that's sustainable both environmentally and economically. It also happens to have much more in common with American Whiskey than you may think.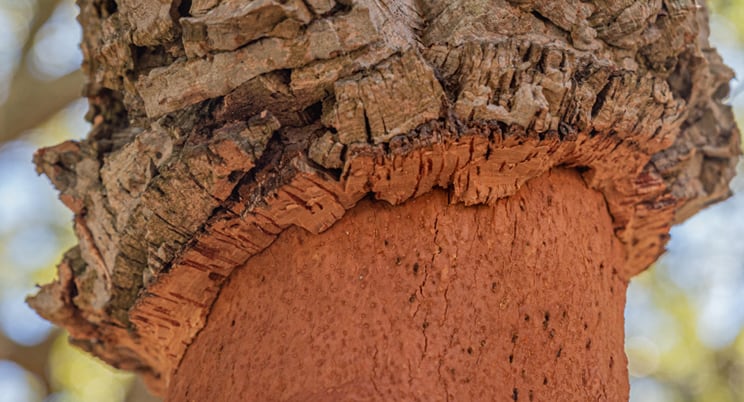 Discover the people, places, and stories behind every step of our most adventurous whiskey production ever.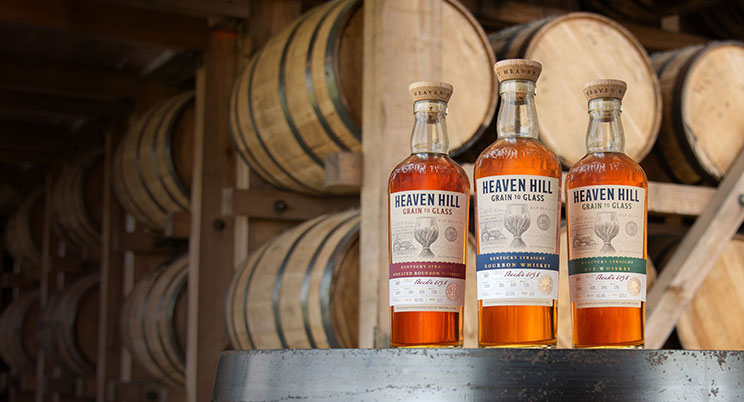 Discover how our famed local water helps shape the flavor of American Whiskey.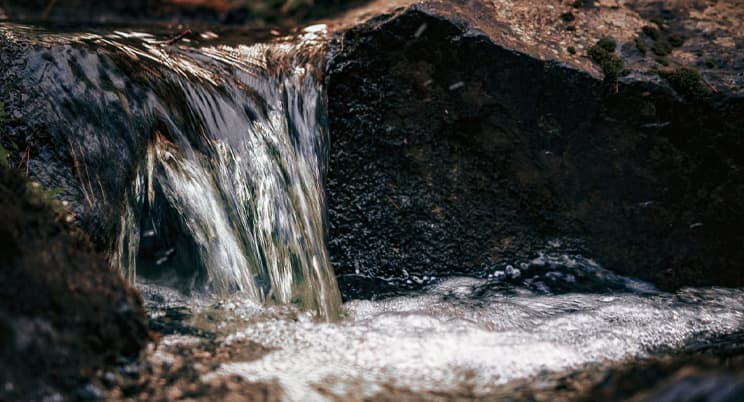 We've put together a guide to whiskey tasting for newcomers and experts alike. But remember, how you drink your whiskey is your decision. We're just here to make sure it's an experience you enjoy.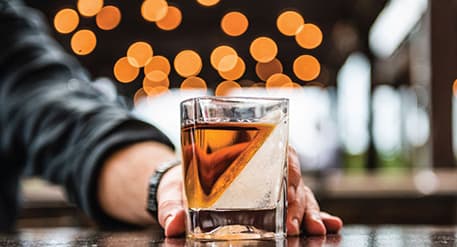 HOW TO ENJOY
Evan Williams Bourbon Experience
Heaven Hill Bourbon Experience
DRINK RECIPES
WHERE TO BUY
Merchandise
Nestled in the heart of Historic Bardstown, there's something for every Bourbon fan at the all-new Heaven Hill Bourbon Experience®. You're invited to discover our heritage, taste our traditions and raise a glass to the fine art of American Whiskey.

Experience the history and tradition of Kentucky's native spirit.
Learn, taste, shop.
Come join us for a tasting in one of our three iconic tasting rooms, walk through the interactive exhibit gallery, have a drink at the Five Brothers Bar and then be sure to check out our newly expanded gift shop.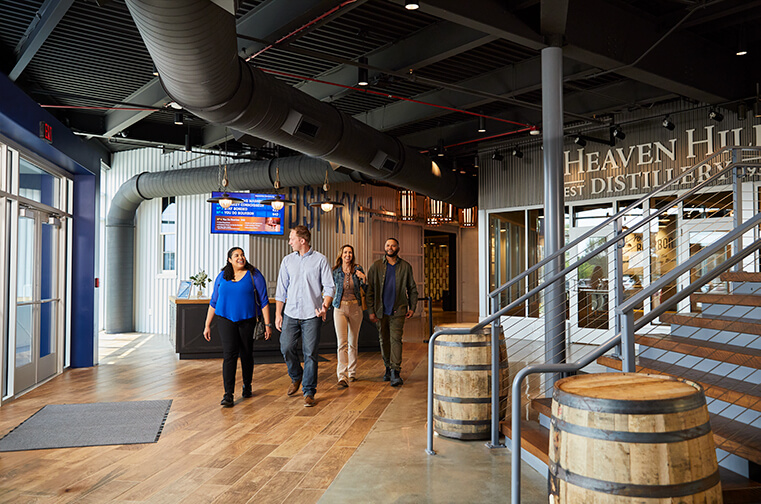 We love visitors. So next time you're in town, stop by, say hi and join us for a tasting.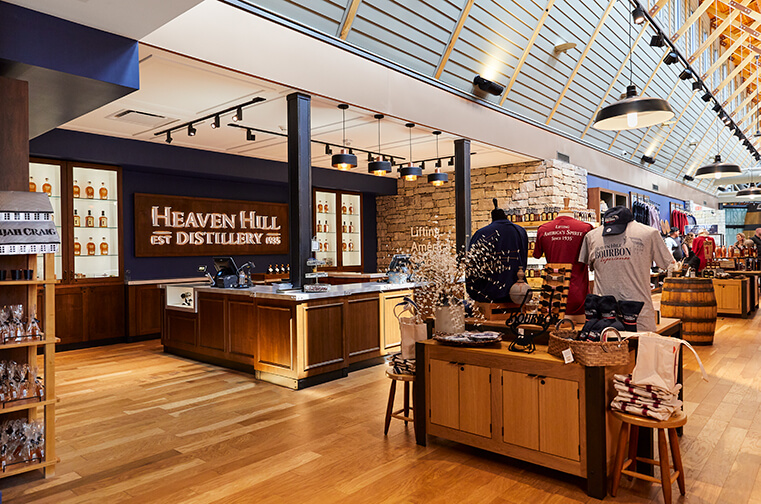 Our gift shop now features expanded lines of Bourbon-inspired food, merchandise, and seasonal items. You'll also find our portfolio of award-winning American Whiskeys.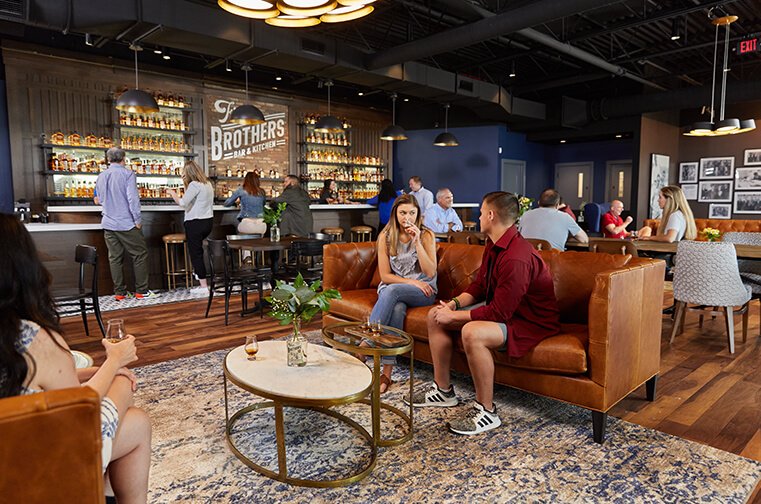 Five Brothers Bar
The new Five Brothers Bar boasts an upscale bar fully equipped to serve craft cocktails and Bourbon tastings, a lounge area and outdoor patio.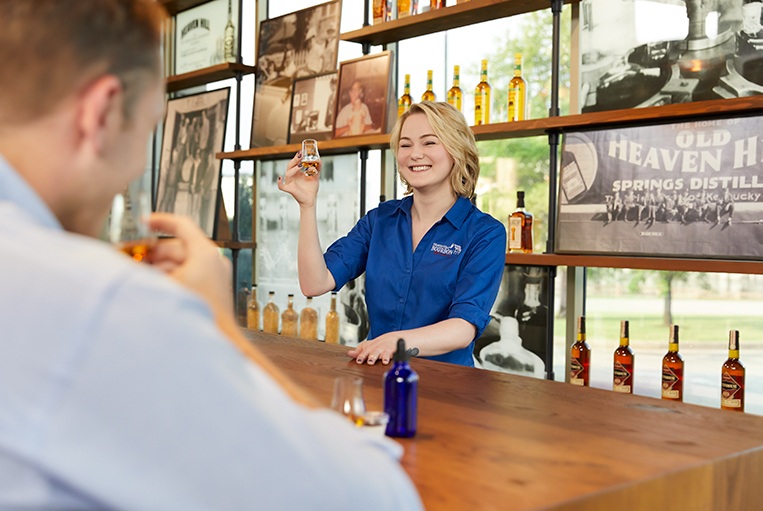 Tasting Room
You are welcome to join us for a tasting in one of our three iconic rooms.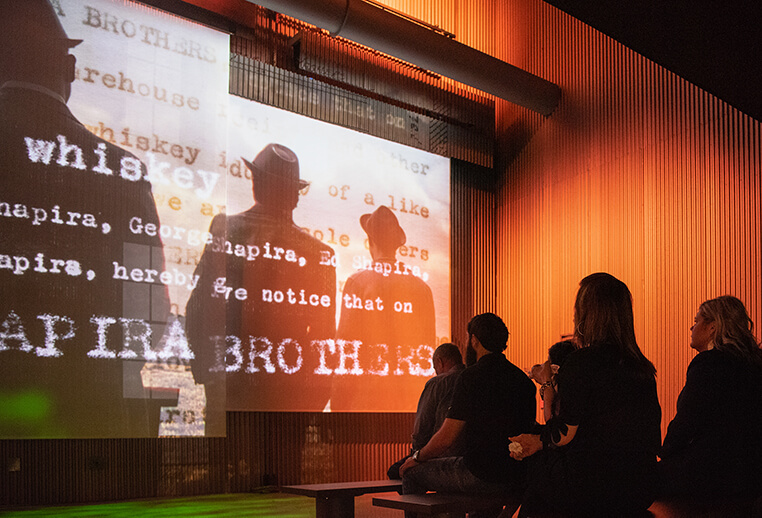 1935 Distillery Theater
The 1935 Distillery Theater invites up to 40 guests to experience an immersive 11-minute show highlighting the story of the Shapira family and Heaven Hill Distillery.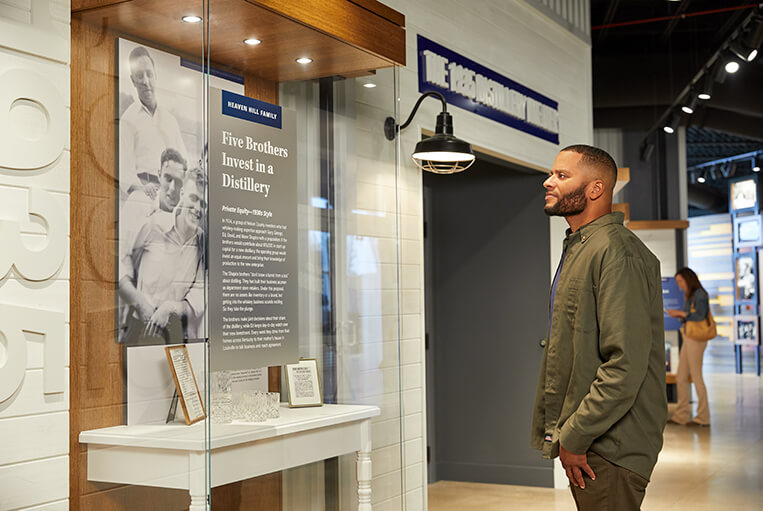 Heaven Hill Family Gallery
The Family Gallery shares the story of five Shapira brothers who started it all in 1935, and the important people behind Heaven Hill's rise within distilled spirits.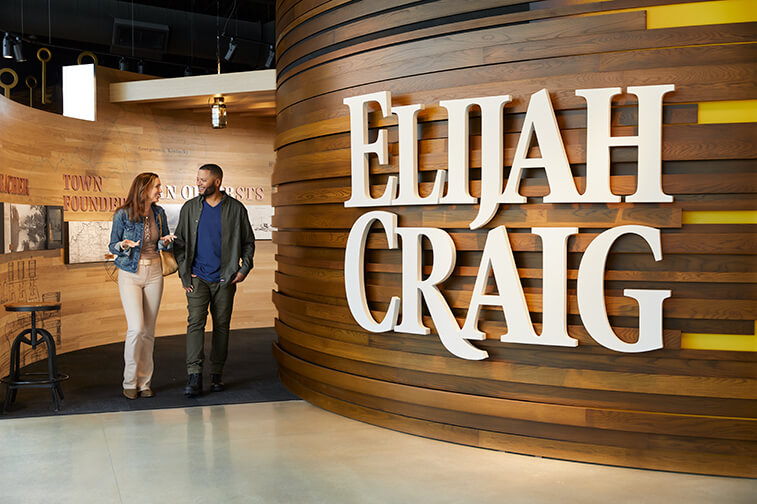 Elijah Craig Gallery
The Elijah Craig Gallery immediately immerses you in a charred barrel, the "Father of Bourbon's" claim to fame.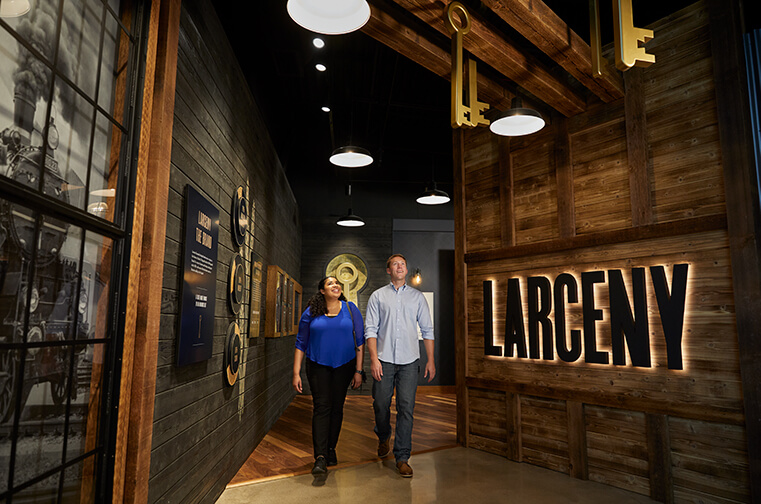 Larceny Gallery
The Larceny Gallery takes you behind lock and key into Treasury Agent John E. Fitzgerald's room where he kept the registry of his "Fitzgerald" barrels.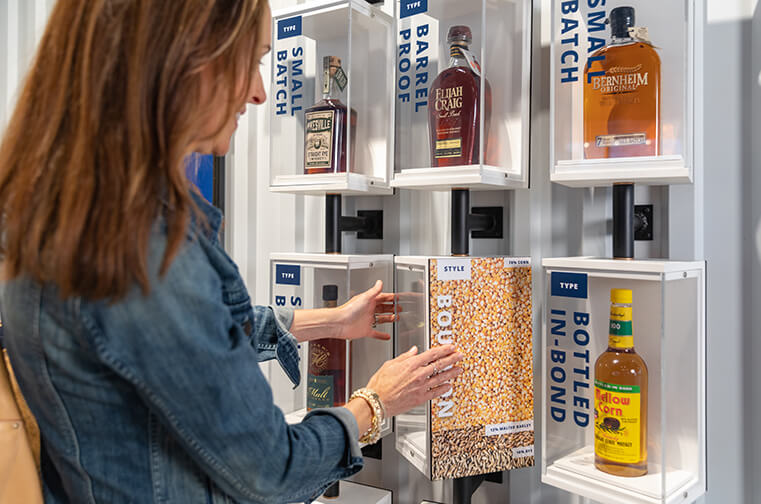 Bourbon 101 Exhibit
For any new fans of American Whiskey, Bourbon 101 gives an overview of our different mashbills, the distillation process and more.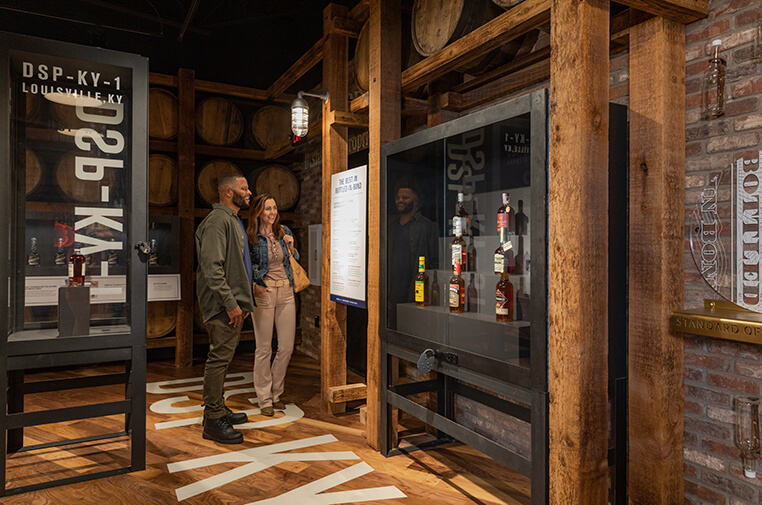 Bottled-In-Bond Exhibit
The Bottled-in-Bond exhibit showcases Heaven Hill Distillery's leading portfolio of bonded products.
You Do Bourbon
At this interactive, elevated tasting experience, you can taste, bottle and personalize your very own bottle to take home.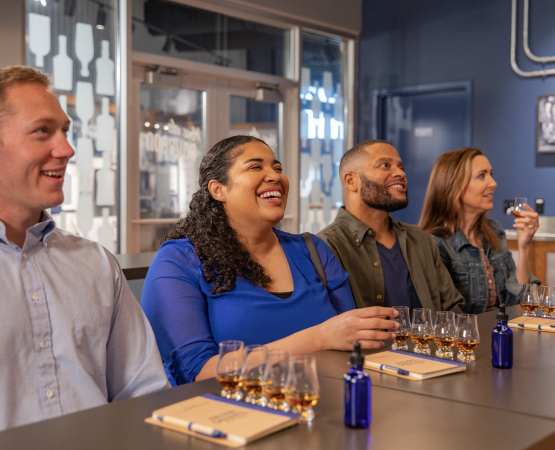 Step into our classroom for a hosted tasting. You'll sample different Bourbons and will be encouraged to take notes as you go. Making the tasting even more special, you won't find these bottles on the shelf. The Bourbons are specifically mingled for, or are exclusive to, the experience.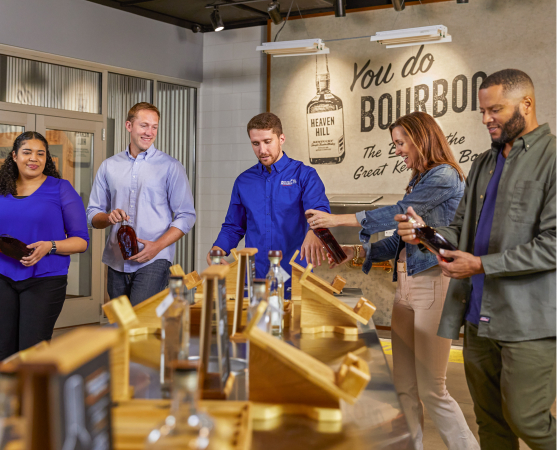 If you decide to purchase a bottle, you'll head to the bottling room. Here, you'll be doing everything yourself, from rinsing and manning the bottling station to filling out your label and getting that perfect placement.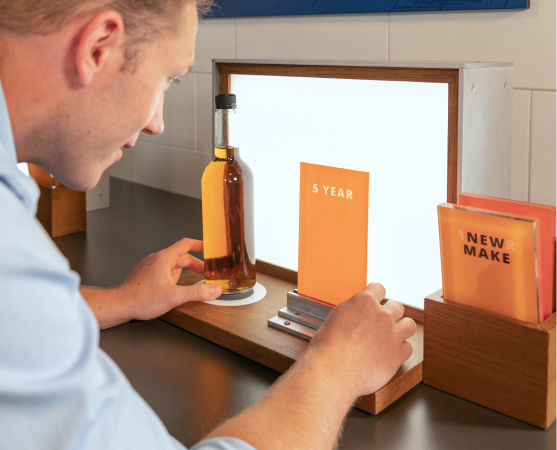 While your bottle is being wrapped up in the gift shop, take your time exploring the hands-on lab. Inspect yeast under a microscope, gauge the proof of whiskey and test your sense of smell at the nosing station.
Book a Tasting
Let our experienced hosts guide you through the history and heritage of America's Native Spirit. As a part of each tasting, you are invited to a showing in the 1935 Distillery Theater, where you can learn the story behind Heaven Hill Distillery. Afterwards, immerse yourself in Bourbon history with a walk through the educational, self-guided exhibits.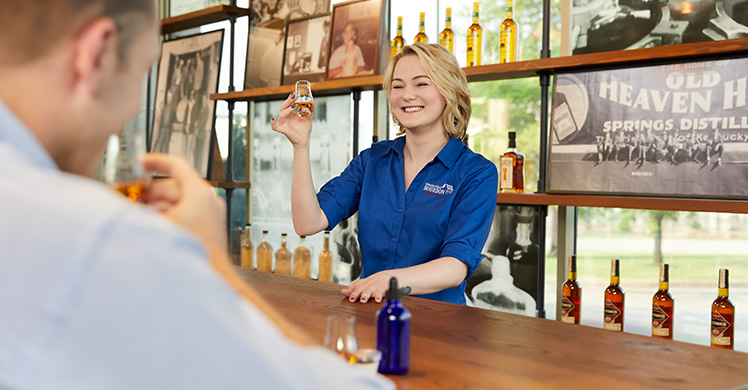 Magic of the Mashbill
45 minutes $18.00
During this experience, you'll learn about five nationally acclaimed American Whiskeys, each from a different mashbill, in one of the iconic tasting rooms. The tasting includes a showing in the 1935 Distillery Theater and access to the self-guided exhibits.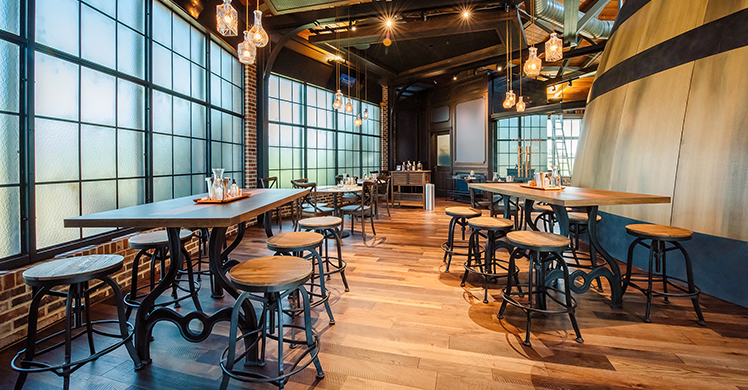 Whiskey Connoisseur Experience
45 minutes $25.00
During this experience, your host will discuss the unique characteristics of at least four of Heaven Hill's premium or limited release American Whiskeys, focusing on the color, aroma, taste and finish. The tasting includes a showing in the 1935 Distillery Theater and access to the self-guided exhibits.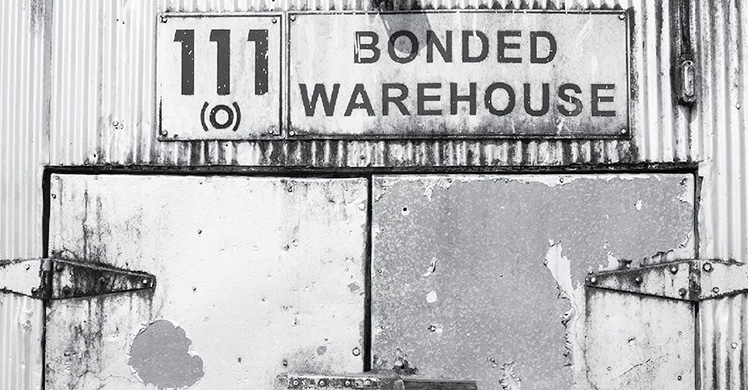 Bottled-in-Bond Tour and Tasting
90 minutes $35.00
During this experience, you'll learn about the Bottled-in-Bond Act of 1897 and why we're proud to be the #1 producer of Bottled-in-Bonds. You'll also enjoy a tasting of four Bottled-in-Bond whiskeys while touring two of our bonded rickhouses. This tour and tasting includes a showing in the 1935 Distillery Theater and access to the self-guided exhibits.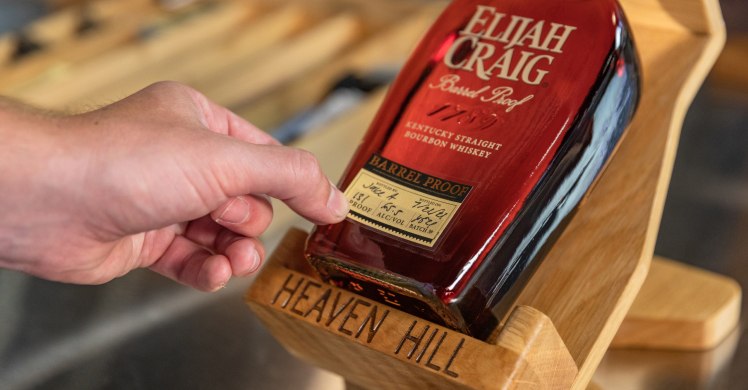 75 minutes $40.00
During this one-of-a-kind experience, you can taste different products specific to You Do Bourbon, choose your favorite, and then if you decide to purchase at an additional cost, you'll bottle and personalize it yourself. You'll also be able to explore the hands-on lab. The tasting includes a showing in the 1935 Distillery Theater and access to the self-guided exhibits. As an added bonus, for each bottle purchased, we'll donate $5 to a local non-profit organization, up to $10,000.

Special Events
In addition to our standard tastings, we offer specialty tastings and events throughout the year. Click below to see the most up -to-date listings of all of our tastings and events.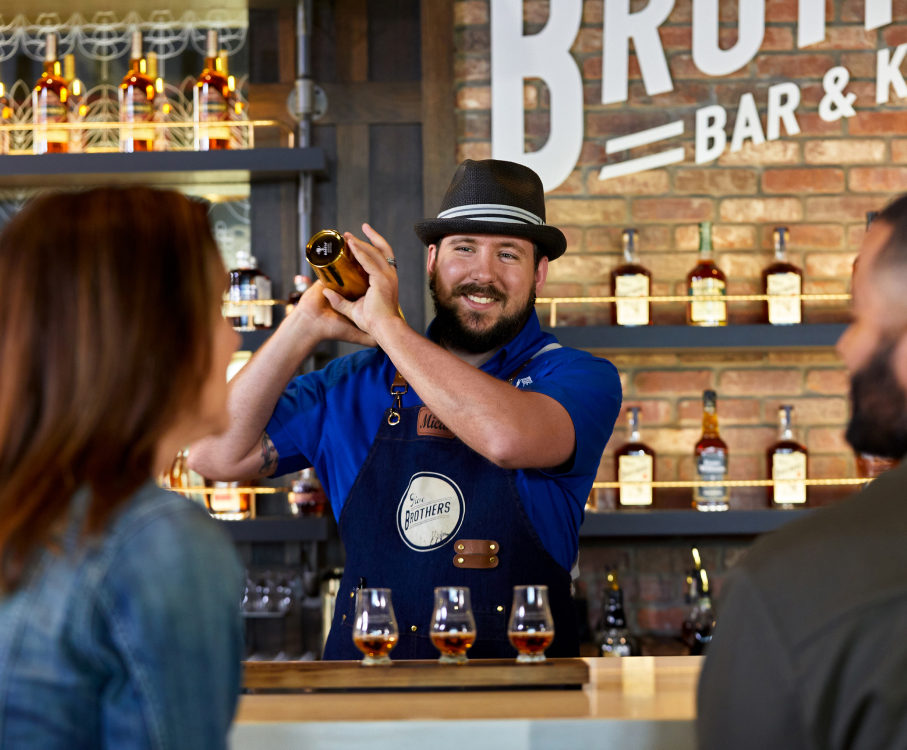 Join us upstairs to enjoy handcrafted cocktails, sample a flight of American Whiskeys or sip on a straight pour.
Monday - Saturday: 11:00 a.m. – 5:00 p.m. Sunday: 1:00 p.m. – 5:00 p.m.
*Last call is at 4:30 p.m.
Location & Hours
1311 Gilkey Run Rd. Bardstown, KY 40004 Phone: (502) 337-1000
HEAVEN HILL BOURBON EXPERIENCE
Monday - Saturday: 9:30 a.m. – 5:00 p.m. Sunday: 1:00 p.m. – 5:00 p.m.
*Last tasting is offered one hour before closing.
We will be closed on the following holidays: Easter, Thanksgiving, Christmas Eve and Day, New Year's Day.
FIVE BROTHERS BAR
The Heaven Hill Bourbon Experience will be CLOSED on the following holidays:
— Easter Sunday
— Thanksgiving Day
— Christmas Eve
— Christmas Day
— New Year's Day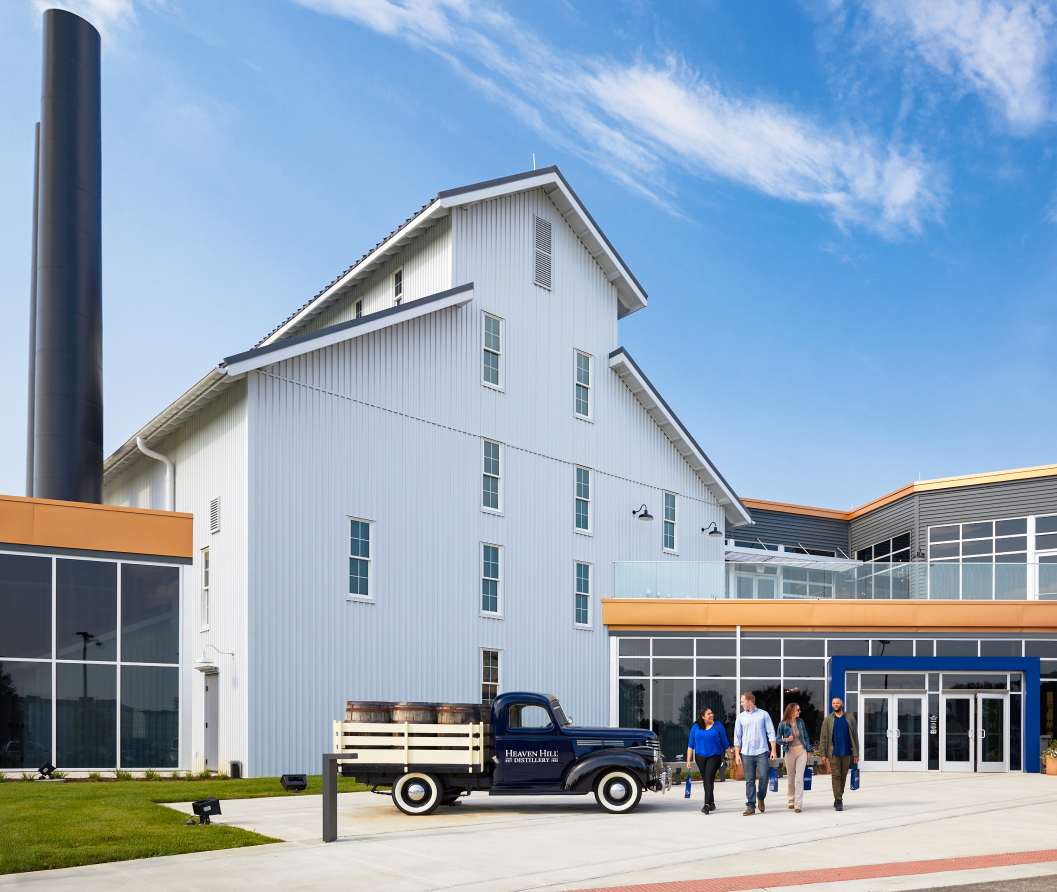 Get in Touch
Please contact us at (502) 337-1000 with questions or to book your large group reservations.
Proud to be an Official Stop on the Kentucky Bourbon Trail ®
The Heaven Hill Bourbon Experience is an official stop on the Kentucky Bourbon Trail ® .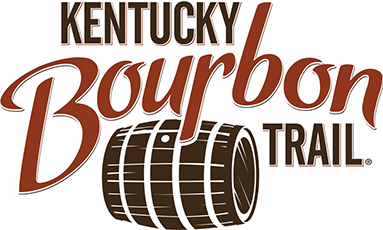 Join the Heaven Hill Family
Subscribe to our newsletter to receive $2 off your next tasting at the Heaven Hill Bourbon Experience, as well as 10% off at the gift shop.