Beijing Hutong Evening Food Tour
Rated a "Top 10 Foodie Experience in the World" by TripAdvisor.
Daily at 6:30pm
Duration 3.5 hours
560 RMB / $85 USD per adult
460 RMB / $71 USD per child
Tour operated by tuktuk
The Essentials:
Try Han, Mongol, Muslim Hui, and Imperial Cuisine during this tuktuk serviced odyssey of Beijing's cuisine. Travel through the historic hutongs and visit Beijing's most authentic, off the beaten path restaurants. Try specialty dishes with legends larger than the restaurant's menu. Unlimited beer, soft drinks, and food are included.
Over 10 authentic dishes at 4 sit-down restaurants, plus one craft brewery.
Small groups of 2-12 people per tour.
Start & End Location
Starts at Lama Temple Subway Station. Ends 10 minutes walk away from the start location. An email will be sent with detailed meeting location details immediately after booking.
Dietary Requirements
We are happy to welcome vegetarians and pescatarians, but please let us know prior to your tour date as same day requests cannot be guaranteed. This tour is not recommended for gluten free or vegan diets. Please message us prior to booking if you have any questions.
Book & Pay by WeChat:
WeChat ID: Lostplate
About This Tour:
Seafood chowder, "Kung Pao" chicken, and beef steak with tomato sauce: 3 of the 8 courses served to the American president during his Beijing visit in 2017.
We can do much better.
Here's your Beijing dinner itinerary: you get an email with directions to meet us at a central subway station. Within moments, there's a cold beer in a custom coozie in your hands (you're welcome). You're knee to knee with 3 other intrepid eaters in a tuktuk winding through hutongs centuries-old. You have no idea where you're going, which way is North, and your Google Maps don't work. Your gut is telling you that you're hungry, but also that you're about to have an excellent time. Trust it.
What You'll Do:
Try baijiu, unlimited beers, and much more on this tuktuk serviced exploration of all the major cuisines in Beijing.
Of all the noodle dishes, try the one that earned the accolade "Beijing Noodles," in a restaurant so hidden its literal name is "very hard to find."
Grill your own heaping plates of marinated meats and veggies in the style of Mongolian Nomads who brought the word "hutong" to this city.
Ever been to a Muslim dive bar? Come with us to try the favorite dish of the Empress Cixi, also known as the Dragon Empress.
Finish off your dinner coaxing 3 or 4 more courses of ceremonious food, including authentic Kung Pao chicken, tucked into one of the oldest Hutong courtyards in Beijing.
End the night with a pint amongst the patrons of Beijing's emerging craft beer scene. All brewed in-house and catered to the tastes of China's growing, hip middle class.
Featured In:
"Delving into the hutongs of Beijing, chopsticks at the ready"
"The fun of tonight has been in the adventure: the lost-then-found feeling of a night spent blasting through the unknown, punctuated with homey, unpretentious meals. Tomorrow, we'll go back to being clueless foreigners in an unfamiliar city, but tonight the curtain was pulled back, and we lived in Beijing, even if it was just for a few hours."
Written by Anna Hartley
"Top 10 Food Experience in the World"
TripAdvisor's Travelers Choice Awards ranked our Beijing Hutong Evening Food Tour as the 2nd best food experience in the World. Our Xian Evening Tour was 1st.
Ranked by you!
Take a close look at our Beijing Hutong Evening Food Tour and what you'll experience in our own Lost Plate produced video.
With over 100k views, The Fung Bros. discover our evening tour and introduce you to the traditional Beijing hutongs dating back 700 years.
Customer Reviews:
A birthday surprise with the family.
"Our family had a fantastic time on the tour – it was my husband's birthday and I was looking for a last minute way to surprise him. Lost Plate (tour guide Flower) was really good to take us on a private tour with short notice and even pulled out a birthday cake at the last stop. Food highlights for me were the giant meatball dumplings that in 3 years in Beijing we'd never tried. The tuktuk rides were the highlight for the kids. Flower was a lovely guide and really accommodating, looking after our children's needs (ages 5 and 8) so we all had a great time."
August 2022
Don't think about it - take this tour!
"It was a hot and super humid evening in Beijing but it didn't dampen our fun! We had a great time! The food stops were amazing – I am still thinking about those door nail meat buns. Flower our guide was great and super helpful. The only problem with the tour is that I ate too much and was so full by the last stop!!"
Great cultural experience!
"My daughter and 6 of her friends, all high-school-aged, took this tour. It was my daughter's request as her going away "party." We had taken the tour two years ago and she had enjoyed it so much, as well as the one in Xi'an we took before and the multi-day tour of Yunnan we took a year ago, that she really wanted to experience it with her friends. They had a fantastic time. It's a perfect, safe, liberating way for a group of teens to have an amazing cultural experience, even those who've spent much of their lives in China as expat kids. I'm so grateful my daughter was able to make those memories with her friends before saying goodbye. Lost Plate accommodated the vegetarian in the group, and everyone had a favorite among the meals."
Perfect food tour in Beijing!
"It was such a wonderful experience! I loved so much this tour and all the food was amazing. Furthermore, the host was very lovely and friendly."
September 2021
Perfect Evening in Beijing
"Wow! My husband and I LOVED this tour so much. Perfect blend of great food, culture and a lovely host. Flower greeted us at the meeting point with ice cold beers and a tuktuk waiting to whisk us off to our first stop. She was so knowledgeable and friendly! We will look to book more food tours with Lost Plate."
August 2021
Great Night Out and Delicious Food!
"Diana, our host, was fun and knowledgeable which made for a great night out. We were a group of 9 and we took our tuk tuks to the hutongs and stopped at 5 places total. We had noodle dishes, Mongolian BBQ, Chinese pancakes and donkey meat burgers / pastries. Everything was delicious, we learned a bit about the history of the hutong buildings and there was no shortage of beers / soft drinks along the way. We topped off the tour at a craft brewery! Lost Plate sends you the places afterwards and my wife and I actually went back to a place for lunch because we liked it so much. Can only recommend this tour!"
Excellent Way to Experience Beijing at Night
"Zipping through the tight alleyways of Beijing on a Tuk Tuk with a cold beer in hand. Stopping at small restaurants to try the most amazing food! Couldn't recommend this more. We stopped at four family owned places and tried different food in each one. The last was my favorite but the first was the most spectacular. If your beer ran low, there would be another waiting for you. The tour finishes in a local brewery with an excellent selection of beer on tap! Our guide Murong was brilliant. So friendly and couldn't do more for the group. Great night!"
Fantastic Way to Spend an Evening in Beijing
"We had a brilliant night doing the tuktuk food tour. Our guide was Hong, and he was so informative and had so many interesting things to tell us about Beijing and the food we were tasting. Although it was a cold December night, the tuktuk ride was a lot of fun and allowed us to see lots of Beijing. This tour is definitely a must do as these are the restaurants you would never find alone and all the food was delicious. Thank you Hong and Lost Plate!"
December 2020
COVID Travel & Safety in China:
China is Open for Tourism: Effective March 2023, Chinese embassies around the world began re-issuing tourist visas for entry into China. Existing, valid, and unexpired visas, regardless of issue date, are also valid – as is visa-free transit in select cities. There are no quarantine or vaccination requirements in China.
Flexible Cancellation Policy : We have always offered one of the most flexible cancellation policies in the industry and that hasn't changed. You are able to reschedule your tour or receive a 100% refund for all cancellations made at least 48 hours before the tour start time. Your reservations with Lost Plate are worry-free.
Symptom-Free : We ask that any guide or guest showing symptoms such as fever, cough, or shortness of breath, not join the tour out of respect for other guests and our vendors.
Masks : Masks are not required during the tour, but you will occasionally see locals wearing one in public. Free free to wear a mask if you prefer.
Frequently Asked Questions:
How much food and drink will i get.
This is not a tasting tour, you should come hungry and you will get more than a full meal of food. If you need more, just let your guide know and we'll get more, but usually guests cannot finish everything. We also provide unlimited local beer and soft drinks during the tour, plus one glass of local craft beer at our last stop.
What if I'm vegetarian or have special dietary requests?
Our tours have been designed to accommodate as many diets as possible while still remaining stupid delicious. This tour is vegetarian and pescatarian friendly, but please let us know prior to your tour date as same day requests cannot be guaranteed. This tour is not recommended for gluten free or vegan diets.
When booking online, you'll have the opportunity to let us know if you have any dietary restrictions or special requests. Please use this field to let us know about your requests and we will follow up if there are any problems or questions.
Will I need to walk very far?
This tour is primarily done by tuktuk, but our tuktuks can't always go door to door. This means there is a total of about 20 to 30 minutes of walking throughout the entire tour. During these short walks, you'll step through very old hutongs and hear the stories behind some of the doorways.
What ages qualify for child pricing?
Our child pricing is valid for ages 4 through 15. Children ages 3 and under are free.
Where does the tour start and end?
The tour starts at 6:30pm at Lama Temple subway station which services subway lines 2 and 5. You'll get the exact address, directions, and transportation details immediately after booking.
The tour ends at a brewery about 10 minutes by foot from the meeting location. Your guide will point you in the right direction for wherever you need to go next, or you are welcome to stay at the brewery as long as you like!
How many people will be on my tour?
Our minimum is 2 and maximum is 12. There's no flag to follow, or megaphone, or tacky uniforms. It's small enough to be intimate, but big enough to get away with trying several dishes at each stop. You'll get plenty of face-time with the experts. Bottom line is, you'll follow the guide through a super-local experience and make friends along the way.
How long does this tour last?
This tour lasts about 3.5 hours and ends in a brewery, it's not uncommon for guests to stay and keep the pints going afterward. 
If you have any concerns about timing and meeting up based on your itinerary, let us know and we'll see what we can do to make this as hassle-free as possible.
What happens if it rains or the weather is hot or cold?
All of our tours are rain-or-shine, so w e suggest you dress for the weather. Our tuktuks provide shelter from the rain, and are lightly covered in winter to block the wind. In rare cases of extreme weather, your guide will cancel the tour and provide a full refund. During times of extreme air pollution (AQI over 400) our tours will run but refunds will be provided if you are unable to join due to health concerns.
Do you offer private tours for special groups/events?
Yes we do! If you would like to book a special tour for your organization or group, just contact us and we'll take care of you.
Should I sign up for multiple Lost Plate Tours? Are they all different?
We have many happy customers who do more than one of our tours in Beijing and across China! We have designed our tours to focus only on food from each city. This means that each dish, story, and vibe is unique to each tour and there aren't any repeats.
Most people are very surprised how much the cuisine changes as they travel throughout China, and our tours are a good way to discover those differences. We encourage you to pick the tours that best fit your itinerary and we offer a 10% discount if booking more than one tour.
Do you offer discounts?
We sure do! If you decide to do more than one tour with us we are happy to offer you a 10% discount off your total amount. It doesn't matter if the tour is in the same city or a different city, we want to keep feeding you as long as you let us. Our online booking system will automatically deduct the discount from your total if booking online at the same time. If you decide to add more tours later, your original confirmation email will include a promo code to use on those bookings. Also, children ages 4 through 15 receive a discount on all tours (3 & under are free).
What is your cancellation policy?
Bookings cancelled 2 days (48 hours) or more before your tour are fully refundable (100% refund). Bookings cancelled within 48 hours notice are not refundable. Cancellations must be communicated by email to [email protected] or by phone. If you would like to reschedule your tour with less than 48 hours notice, we will need to charge 50% of your total since we are unable to fill your spots at short notice.
Ask us anything, we love a good question.
$85 USD/person
Food Tour Locations
Portland, OR USA
Phnom Penh, Cambodia
Siem Reap, Cambodia
Beijing, China
Chengdu, China
Lijiang, China
Shanghai, China
Suzhou, China
Xian, China
Terms & Conditions
Health & Safety
Multi-Day Trips
View Upcoming Trip Schedule
Chengdu 4-day Trip
Guilin/Yangshuo 4-day Trip
Ningxia Wine Tasting 4-day Trip
Xian 4-day Trip
Dali/Lijiang 8-day Trip
Shangrila 8-day Trip
Cambodia 7-day Trip
Email: [email protected]
China & Cambodia: +86 156 9210 9030
USA: +1 503 409 5593
WeChat: lostplate
Our Recipes
Partner With Us
Become An Affiliate
Free Tasty Travel Tips!
Join our newsletter and we'll send you our FREE city guides to make your trip delicious!
China is Open! Save $5 On Our Food Tours.
After three years, China is now issuing tourist visas again ! To welcome you back, we're giving you $5 off your first food tour with us. Fill out the form below to get your promo code:
We'll get back to you in less than 24 hours, 7 days a week.
Phone / SMS / WHATSAPP: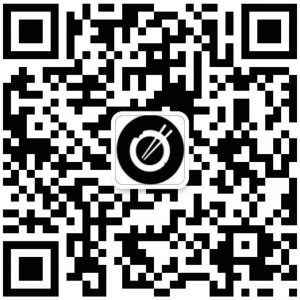 Car Beijing Car Rental Tianjin Port Transfer Shanghai Car Rental Xian Car Rental Guilin Car Rental Chengdu Car Rental Guangzhou Car Rental
Beijing Day Tour Beijing Top 10 Day Trips Beijing Half Day Tour Great Wall Day Tour Beijing Group Tour Beijing Hutong Tour Beijing Family Visits Beijing Cooking Tour Beijing Aerial Tour Beijing Bike Tour Beijing Theme Tour
Beijing Tour Packages Beijing Private Tour Packages Beijing Group Tour Packages Beijing Muslim Tour Packages Beijing Winter Tour Packages Beijing Springtime Tour Packages Beijing Autumn Tour Packages Beijing Excursions Beijing Side Trips
Beijing Great Wall Great Wall Day Tour Great Wall Bus Tour Great Wall Tour Packages Great Wall Car Rental Datong Great Wall Hebei Great Wall
China City Tours Beijing City Tour Xian Tour Shanghai Tour Zhangjiajie Tour Chengdu Tour Datong Tour Guilin Tour Lhasa Tour All China City Tour
China Tour China Private Tour China Group Tour China Train Tour Silk Road Tour China Yangtze Cruises Northeast China Tour China Provinces Tour
Travel Tips Beijing Travel Tips Xian Travel Tips Shanghai Travel Tips Chengdu Travel Tips Inner Mongolia Tips Datong Travel Tips Tibet Travel Tips zhangjiajie Travel Tips Luoyang Travel Tips Harbin Travel Tips Yangtze Cruise Tips Jiuzhaigou Travel Tips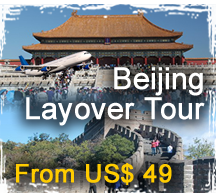 Beijing Hutong Food and Beer Tour by Tuk Tuk
Things to know, about the activity.
Inclusions & Exclusions
Ticket Redemption & Logistics
Additional Information
Ticket Policy
Cancellation & refunds, reviews from travelers.
This is not another walking tour. Your small group tour travels by private tuktuk and offers unlimited beer and soda while you and your English-speaking guide are whisked around the alleys of Beijing's hutongs to get off the beaten path. You will eat where the locals eat at small, family-run businesses and try the best local food at places you can't find on your own. After 3-4 hours, you will finish at a popular local brewery to have a pint of the best craft brew in town.
Availability and Prices
Travel date.
Update Search
Activities Around
What is included:.
Unlimited beer and sodas
Small-group tour (less than 10 people)
4-5 food stops
Food and drink : Dinner , Dinner
Private transportation
Driver and local guide
What is excluded:
Fees : Gratuities , Gratuities
Travel Itinerary
Total Duraration: 3.5 hours
Locations in the itinerary
Starting location, ending location, ticket redemption.
No redemption point. This is a direct entry ticket
Pickup Information
Customers must make their own way to and meet at the start point
Public transportation options are available nearby
Infants are required to sit on an adult's lap
Suitable for all physical fitness levels
Please advise any specific dietary requirements at time of booking
Vegetarian option is available, please advise at time of booking if required
Passport name, number, expiry and country is required at time of booking for all participants
Operates in all weather conditions, please dress appropriately
Language and Guide Availability
Tour guide available in:
Mobile or paper ticket accepted
One ticket per booking.
Cancellable up to 24 hours before the travel date (local supplier time) for a full refund. A 100% cancellation penalty applies for cancellations submitted less than 24 hours before the start time.
For a full refund, cancel at least 24 hours before the scheduled departure time.
Suplier may cancel the activity due to too few participants.
Cancel at least 1 day before activity starts in Asia/Shanghai time.
100 % refund if cancelled on time.
618 Reviews
Operated by Lost Plate
Created on 2017-02-07
Last updated on 2023-11-18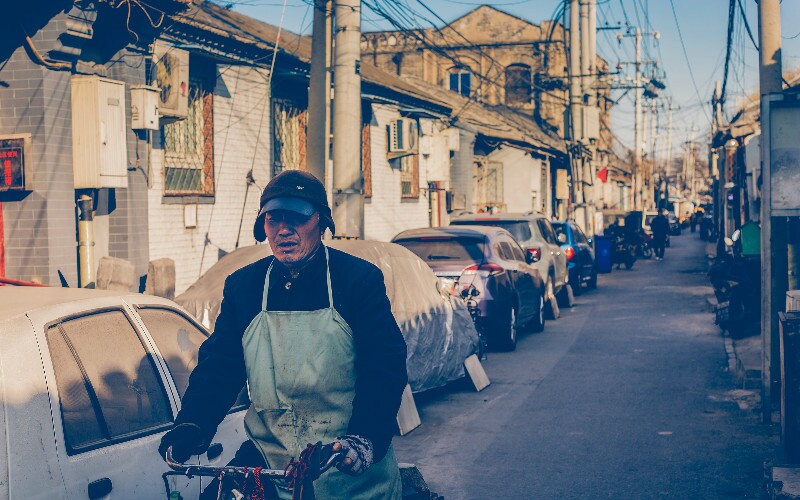 Top 10 Hutongs in Beijing
A hutong is a street or alley bounded on both sides by old buildings in courtyard compounds. Of all the hundreds of hutongs in Beijing, here is our selection of the top hutongs for tourism - they each have something special about them .
In the hutongs, you'll see the way of life of "common" Beijingers (some hutong residents were actually famous and rich). It contrasts greatly with the imperial culture of places like the Forbidden City. You should not miss the hutongs as they will give you a different persective on Beiing and its history.
1. Dongxijiaomin Xiang Is the Longest Hutong
Dongxijiaomin Hutong is 6.5 kilometers (4 miles) long and combines the former foreign legation area of Dongjiaomin Xiang (东交民巷) and the banking street Xijiaomin Hutong (2. below). The long hutong is mainly famous for its old foreign-built buildings and the historical events that happened there. It is popular among tourists and is listed 371 of the 1,566 Things to Do in Beijing on TripAdvisor [2018]. There is a huge famous Quanjude Roast Duck restaurant on it.
In the Yuan Dynasty (1271–1368), it was called Dongjiangmi Xiang ('East River Rice Lane'), as it was next to the river port where rice and food from the south were unloaded for distribution in Beijing. After the Boxer Rebellion in 1900, the hutong was renamed the Legation Quarter (Dongjiaomin Xiang, as shown on official maps from then on). It became an area managed by foreign legations, and all Chinese residents in the area had to move out.
Chinese: 东西交民巷 Dōngxījiāomín Xiàng /dong-sshee-jyao-min sshyang/ 'East West Intersection People's Alley'
Location: on the east of Tiananmen Square
Surrounding attractions: Tian'anmen Square, St. Michaels Church, and the Forbidden City
Subway: Line 2 to Qianmen, Exit A, or Line 2 or Line 5 to Chongwenmen, Exit A
Buses: 2, 20, 22, 120, 126, 203, 210, Special Line 1, or Special Line 2 to Tian'anmen Square East
2. Xijiaomin Xiang
Xijiaomin Xiang and Dongjiaomin Xiang were called by a joint name Jiaomi Xiang in the Ming Dynasty (1368-1644). Xijiaomin Xiang is west of the Forbidden City and west of Dongjiaomin Xiang. It is famous as old Beijing's financial street, and along the kilometer (3,280 feet) long street, you can sightsee the old banks.
About the time of the end of the Qing Dynasty (1644–1912) and the beginning of the Republic of China (about 1900), there were many banks constructed along it. The Daqing Bank was founded in 1905, and it is the most famous Chinese-funded bank because it was the first central bank in Chinese history. It was once called Hubu Bank, and in 1912, Sun Yat-sen, the president of the Republic of China, announced its reorganization to become the Bank of China.
At the east entrance of Xijiaomin Xiang, there is Continental Bank. It's said to be the highest quality Western-style classical building ever designed by a Chinese architect. The Central Bank's former site, the Agriculture and Industry Bank of China's former site, and the Continental Bank's former site were listed as officially protected monuments and sites by the Beijing government.
Chinese: 西交民巷 Xījiāomín Xiàng /sshee-jyao-min sshyang/ 'Western Intersection People's Alley'
Location: on the west of Tian'anmen Square
Surrounding attractions: Tian'anmen Square, National Center for the Performing Arts, China Numismatic Museum, the Forbidden City, Daqing Bank and Continental Bank
Subway: Line 2 to Qianmen, Exit A, or Hepingmen, Exit B1 or B2
Buses: 2, 5, 20, 120, 126, 210, Special Line 1, or Special Line 2 to Tian'anmen West
6-Day Beijing Winter Tour with Skiing in a 2022 Olympic Winter Games Venue
Beijing Traditional Food Tour
3. Guozijian Street
Guozijian Street was formerly known as Chengxian Street (成贤街). It is listed as an important historical site, and for tourists, there is extraordinary ancient architecture there since the Guozijian (Imperial College) and the Confucius Temple (1302) are located in this street. Yonghegong Lama Temple is next to the east entrance of the street.
Built in 1306, the Guozijian at 15 Guozijian Street (国子监街15号) was the highest educational institution of the Yuan, Ming, and Qing dynasties that was built to train state bureaucrats. The Confucius Temple was a place to sacrifice to Confucius during the Yuan, Ming, and Qing dynasties.
The Yonghegong Lama Temple was originally built in 1694 and was once the residence of the Yongzheng Emperor. There are four pailous (traditional Chinese archways) on the street.
Chinese: 国子监街 Guózǐjiàn Jiē /gwor-dzrr-jyen jyeah/ 'Imperial College Street'
Location: east of Andingmen Inner Avenue and around the corner from Yonghegong Lama Temple, Dongcheng District
Surrounding attractions: Yonghegong Lama Temple, Guozijian Imperial Academy, Confucius Temple, and the Temple of Earth
Getting there: Subway line 2 or line 5 to Yonghegong Lama Temple; bus 13 or 684 to Guozijian
4. Tobacco Pouch Street
Tobacco Pouch Street is one of the oldest byways in Beijing, and it is one of the famous and beautiful cultural streets of Beijing. While many landmarks in Beijing are of China's imperial heritage, this street preserves the character of a commoner street in Beijing and highlights some of the traditional customs.
It is very popular at 40 of 1,566 Things to Do in Beijing on TripAdviser . While visiting, you can shop for all types of tourist products, eat at the restaurants and numerous street stalls, and stay in the hotels.
During the Qing Dynasty (1644–1911), it was a business street mainly selling smoking sets, antique jade, and picture mounts. Guangfu Temple, built in 1459, is located there. The basic architectural style of Tobacco Pouch Street has not changed. it is one of the hutongs selected for preservation.
Chinese: 烟袋斜街 Yāndàixié Jiē /yen-dye-sshyeah jyeah/ 'Tobacco Pipe Diagonal Street'
Location: west off Di'anmen Outer Avenue, Xicheng District
Surrounding attractions: the Drum Tower
Buses: 5, 82, 124, 210, or 635 to Gulou ('Drum Tower')
4-Day Beijing Private Tour to Visit the Great Wall at Night
Half-Day Beijing Walking Tour in a Neighborhood
5. Nanluogu Xiang
Nanlougu Hutong is for scenic pedicab rides and dining, and it is one of the top tourist shopping streets with both Chinese style and international restaurants. It is a few kilometers from the Forbidden City. It is one of the oldest streets in Beijing, and the traditional Yuan Dynasty style layout is among the best preserved in the country.
Both sides of Nanluogu Xiang connect with eight east-west hutongs. Therefore, it looks like a centipede, and it is also called Wugong Xiang (centipede alley). Those eight east-west hutongs include the famous Ju'er Hutong and Mao'er Hutong (see below). Many former famous Chinese people's residences are located in the hutongs around Nanluogu.
Chinese: 南锣鼓巷 Nánluógǔxiàng /nan-lwor-goo sshyang/ 'South Gong Drum Alley'
Location: between Di'anmen East Avenue and Gulou East Avenue, Dongcheng District
Surrounding attractions: Ju'er Hutong, Mao'er Hutong, and Sengge Rinchen Palace
Buses: 13, 60, 118, 612, or 623 to Luogu Xiang, or 107, 124, or 204 to Xiaojingchang
6. Mao'er Hutong
Mao'er Hutong contains many traditional private gardens and celebrities' former residences. Keyuan Garden in Mao'er Hutong is the former residence of Wen Yu, a grand secretary of Emperor Guangxu (1871–1908) of the Qing Dynasty. It imitates the Humble Administrator's Garden and the Lion Grove in Suzhou. It is one of the best-preserved private gardens in Beijing.
Numbers 35 and 37 of Mao'er Hutong are the former residence of Wan Rong (1906–1946), the last empress of Chinese history. The former residence of Feng Guozhang (1859–1919), one of the major Chinese warlords, is also located in Mao'er Hutong.
Chinese: 帽儿胡同 Màoérhútòng /mao-arr hoo-tong/ 'Hat Hutong'
Location: running west to east from Di'anmen Outer Avenue to Nanluoguo Xiang, Dongcheng District
Surrounding attractions: Nanluogu Xiang and Ju'er Hutong, the Drum Tower, and Keyuan Garden
Buses: 60, 82, 90, 107, 124, or 204 to Di'anmenwai
1-Day Beijing Hutong Tour
1-Day In-Depth Beijing Culture Tour
7. Ju'er Hutong (菊儿胡同)
Numbers 3, 5, and 7 of Ju'er Hutong are the former residence of Rong Lu (1836-1903), a minister of the late Qing Dynasty who was appreciated by Empress Dowager Cixi . Numbers 3 and 5 were listed as officially protected monuments and sites in 1988. Number 7 was the Afghan embassy.
At the end of the 1980s, some of the siheyuans of Ju'er Hutong were remodeled, and this program obtained World Habitat Awards from the United Nations.
Chinese: 菊儿胡同 Júér Hútòng /jyoo-arr hoo-tong/ 'Chrysanthemum Hutong'
Location: the lane stretches from Jiaodaokou South Avenue to Nanluogu Xiang
Surrounding attractions: Nanluogu Xiang and Mao'er Hutong (above)
Buses: 90, 104, 108, 113, 612, or 758 to Jiaodaokou South
8. Liulichang Street
Liulichang literally means "glazed glass factory." Royal kilns in Liulichang Street provided glaze materials for imperial palaces, mansions, and gardens. That is why it is called Liulichang.
In the early Qing Dynasty, antique shops were set up, and in the Qianlong period (1736-1795) , it became the distribution center for antiques, calligraphy works, Chinese paintings, and the "scholar's four jewels" (writing brush, ink stick, ink slab and paper). Still there are many shops selling antiques, calligraphy works, and Chinese paintings. Founded in 1672, the famous Rongbaozhai still keeps operating.
Liulichang Street is a well known cultural hutong in China.
琉璃厂古文化街 Liúlichǎng Gǔwénhuà Jiē /lyoh-lee-chaang goo-wnn-hwaa jyeah/ 'Glazed Glass Works Old Culture Street'
Location: near Peace Gate (Hepingmen), running from west to east from Nanliu Xiang to Yanshou Street and intersecting South Xinhua Avenue, Xuanwu District
Famous shops in Liulichang: Rongbaozhai and China Bookshop
Subway: Line 2 to Hepingmen, Exit D1 or D2
Buses: 7, 14, 15, 66, or 70 to Liulichang
4-Day Beijing Private Tour
9. Jinyu Hutong
Jinyu Hutong is 567 meters long. The east entrance of it is 44 meters wide and the west entrance is 12 meters wide. The Xianliang Temple, one of the eight Buddhist temples built in the Qing Dynasty (1644-1911), is in the middle of Jinyu Hutong. Sadly, many buildings of Xianliang Temple no longer exist.
Connecting with the renowned commercial area, Wangfujing Street , Jinyu Hutong is a business street. The famous Peace Hotel, Wangfu Hotel, and Peking Eastern House are located there.
Chinese: 金鱼胡同 /jin-yoo hoo-tong/ Jīnyú Hútòng 'Goldfish Hutong'
Location: from Dongdan North Avenue to Wangfujing Street, Dongcheng District
Surrounding attractions: Wangfujing Street and Wangfujing Church (St. Joseph's Wangfujing Cathedral)
Subway: Line 5 to Dengshikou, Exit C
Buses: 106, 108, 110, 111, 116, 204, 614 684, or 685 to Mishi Street
10. The Eight Hutongs
The Eight Hutongs are a cluster of eight preserved hutongs that was a nightspot in the old days of Beijing, and they have been preserved. They are still places where people can see residential hutongs and the old-fashioned Beijing hutong lifestyle of common people in the central city.
They were founded during the Qianlong Emperor period (1735–96). Lady Sai Jinhua (1872–1936), a once famous prostitute and influential lady, once lived there.
The Shortest Hutong - Yichidajie (一尺大街)
Yichidajie (yīchǐdàjiē /ee-chrr-dah-jyeah/) is the shortest in the 8 hutongs, and it is notable as the shortest hutong in Beijing. The English translation is 'One Foot Street.' It is only about 10 meters long and is located in the southeast on the eastern side of Glazed Glass Street (琉璃厂东街东口东南) (see above). There are six shops in the street: the three shops in the north are engraving shops, and the three in the south are a winery, a smithy and a barbershop.
Yichidajie is incorporated as the western part of Yangmeizhuxiejie Street (杨梅竹斜街) now. Yangmeizhuxiejie Street is located southwest of Outer Qianmen Street and is 500 meters from the west side of Dashanlan Street (大栅栏街).
Chinese: 八大胡同 Bādà Hútòng /baa-daa hoo-tong/ 'Eight Big Hutongs'
Location: between West Zhushikou Street and Tieshu (Sago Palm) Street
Surrounding attractions: Tian'anmen Square, the Forbidden City, the Temple of Heaven, and Liulichang Street
Buses: 2, 20, 48, 59, 66, 69, 77, 120, 201, 203, 626, 729, Special Line 7, or Special Line 11to Dashanlan (near Dali Hutong and Xiaoli Hutong), or Bus 5 to Wanming Road (near Stone Hutong)
6-Day Beijing Chinese New Year Tour
One Day Beijing Highlights Private Tour
Other Interesting Hutongs
The broadest hutong - lingjing hutong (灵境胡同).
Lingjing Hutong is an east-west oriented hutong in Beijing Xidan District (西单); the broadest part is 32.18 meters.
The Narrowest Hutong - Qianshi Hutong (钱市胡同)
Qianshi Hutong is to the west side of Beijing Zhubaoshi Street (珠宝市街), near the famous commercial area of Dashanlan (大栅栏). It has long been the narrowest hutong in Beijing. It is 55 meters long, 0.7 meters in width and 0.4 meters in its narrowest part. Two people facing each other have to go through the hutong sideways. At the end of the hutong is a courtyard, with an awning above it and bedrooms beside it. The courtyard is a remnant of a monetary market in the Qing Dynasty , where ancient official currencies were exchanged, and it was an early form of a financial market.
The Most Tortuous Hutong - Jiuwan Hutong (九湾胡同)
Jiuwan Hutong ('9 Bends Hutong') is located in the east part of Xuanwu District. Its eastern entrance is connected to Puchenshi Hutong (铺陈市胡同) and the western entrance is connected to Xiaoweiying Hutong (校尉营胡同). It is 390 meters long with more than 13 tortuous lengths, which is why it is called the most tortuous hutong in Beijing.
The Oldest Hutong - Sanmiaojie Hutong (三庙街胡同)
Sanmiaojie Hutong is behind Guohua Shopping Mall, Changchun Street, Xicheng District, Beijing. It is a historical hutong which can be dated back to 900 years ago, to the Liao Dynasty (907 AD-1125 AD).
The Coolest Hutong - Wudaoying Hutong (五道营胡同)
East meets West in hip-and-happening Wudaoying hutong , a great stop for travelers and Beijing-dwellers alike. This renovated hutong holds all kinds of Western comforts, from coffee to fast food, to slightly more fancy dining, and even Mexican food.
Touring the Hutongs with China Highlights
The hutongs reflect the culture of the common people, while the Forbidden City, Summer Palace, and the Temple of Heaven are symbols of imperial culture. To get to know Beijing, you should not miss the hutongs during a Beijing tour!
Private 4-Day Emperor's Tour of Beijing - We'll help you pick the hutongs you'd most like while you tour the major sights such as the Great Wall.
All our tours can include the hutongs. Contact us for a customized itinerary.
5-Day Beijing Family Tour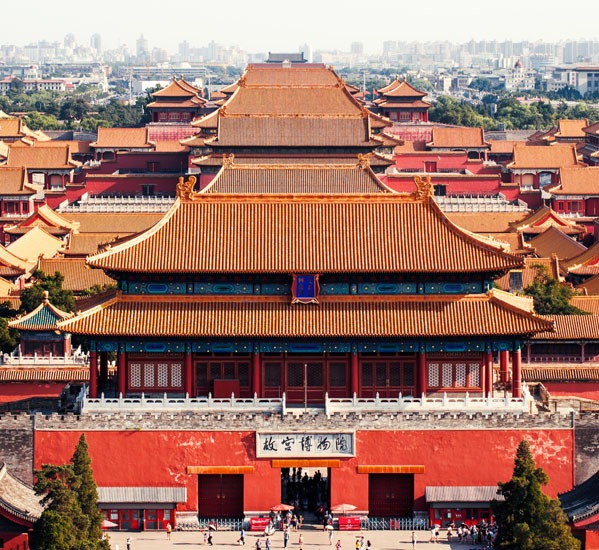 15-Day Beijing, Urumqi, Turpan, Liuyuan, Dunhuang, Zhangye, Lanzhou, Xiahe, Xian Tour
14-Day Classic China Photo Tour
15-Day Beijing, Pingyao, Xian, Guilin, Zhangjiajie and Shanghai Tour
15-Day Beijing Pingyao Taiyuan Yunnan and Shanghai Tour | Uncover the Best of China
19-Day Beijing, Xian, Lijiang, Kunming, Guizhou, Fenghuang, Shanghai and Suzhou Tour
8-Day China Golden Triangle by High-Speed Rail
13-Day Shanghai, Chengdu, Xian, Pingyao and Beijing Tour
24-Day Beijing, Zhengzhou, Xian, Chengdu, Guilin, Zhangjiajie, Hangzhou, Huangshan and Shanghai Tour
14-Day North China on Train Tour
16-Day Beijing, Xian, Chengdu, Kunming, Guilin and Hong Kong Tour
20-Day Guangzhou, Xian, Silk Road, Shanghai and Yangtze River Cruise Tour
18-Day Beijing, Xian, Luoyang, Zhangjiajie, Guilin, Shanghai and Tongli Tour
How to Plan a Summer Trip to China
2 Weeks in China: 3 Top Itinerary Ideas for Couples, Families, and More
How to Plan a Winter Trip to China: Places to Go, Costs, Crowds
17-Day China Itineraries: 4 Unique Options
How Long to Spend in China: Itineraries from 1 Week to 1 Month
How to Plan a Hong Kong – Guilin Trip: Itineraries, Costs, Transport…
8 Days in China - The Best 3 Itineraries for First Time Travelers
China Itineraries for Families: Top 5 Options
How to Spend 19 Days in China in 2024/2025 (Top 5 Options and Costs)
Top 4 China Itinerary Options in 12 Days (for First Timers) 2024/2025
How to Plan a Multi-Generation Family Trip to China
How to Plan a 10-Day Itinerary in China (Best 5 Options)
China Weather in January 2024: Enjoy Less-Crowded Traveling
China Weather in February 2024: Places to Go, Costs, and Crowds
China Weather in March 2024: Destinations, Crowds, and Costs
China Weather in April 2024: Where to Go (Smart Pre-Season Pick)
China Weather in May 2024: Where to Go, Crowds, and Costs
China Weather in June 2024: How to Benefit from the Rainy Season
China Weather in July 2024: How to Avoid Heat and Crowds
China Weather in August: Tips for Family Travel
China Weather in September: a Quieter Month in the Peak Season
China Weather in October: Where to Go, Crowds, and Costs
China Weather in November: Places to Go, Costs, and Crowds
China Weather in December: Places to Go, Costs, and Crowds
Get Inspired with Some Popular Itineraries
More travel ideas and inspiration, sign up to our newsletter.
Be the first to receive exciting updates, exclusive promotions, and valuable travel tips from our team of experts.
The China Highlights Experience
Where can we take you today.
Top 10 Tours
Panda Tours
Family Tours
Nature Tours
Photography Tours
Visa-free Tours
Hiking Tours
Biking Tours
Festival Tours
Top Asia Tours
Beijing Tours
Chengdu Tours
Chongqing Tours
Great Wall Tours
Guilin Tours
Guizhou Tours
Harbin Tours
Hangzhou Tours
Huangshan Tours
Hong Kong Tours
Inner Mongolia Tours
Jiuzhaigou Tours
Pingyao Tours
Shanghai Tours
Suzhou Tours
Silk Road Tours
Tibet Tours
Taiwan Tours
Tours from Hong Kong
Tours from Shanghai
Xinjiang Tours
Xiamen Tours
Yunnan Tours
Yangtze River Tours
Zhangjiajie Tours
Thailand Tours
Vietnam Tours
Cambodia Tours
Japan Tours
Indonesia (Bali) Tours
India Tours
Myanmar Tours
Central Asia Tours
Egypt Tours
Morocco Tours
Turkey Tours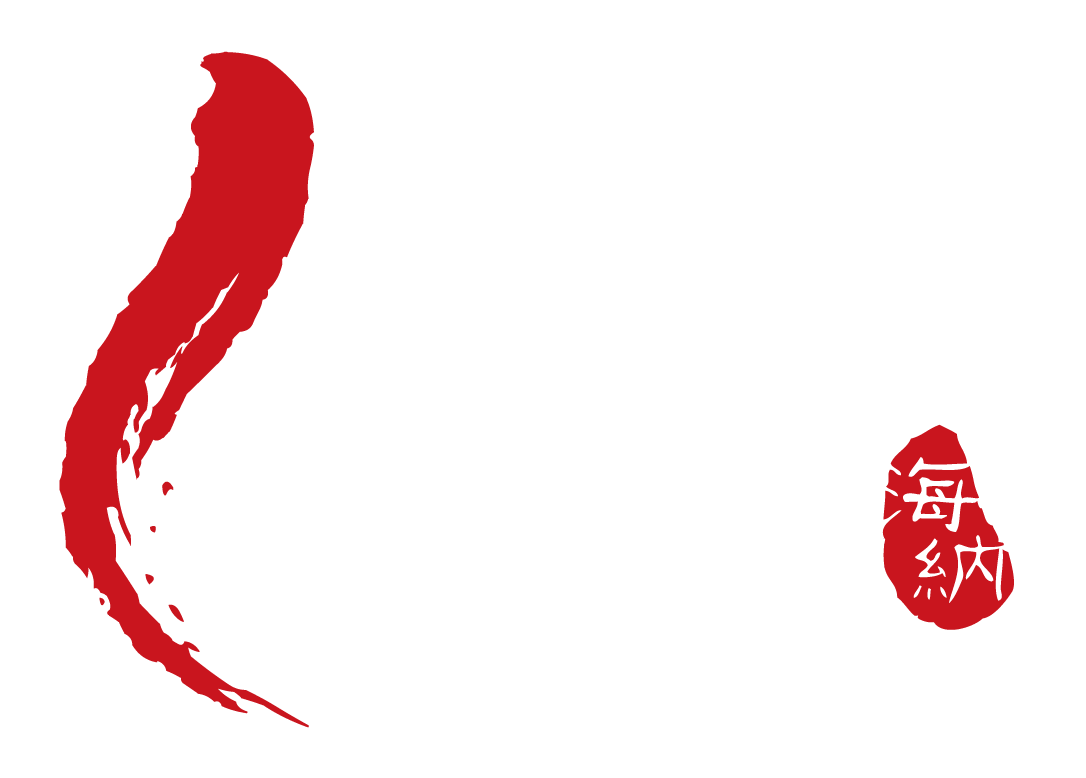 Travel Agents
Loyalty & Referral Program
Privacy Policy

China Highlights uses cookies to give you the best possible service. If you continue browsing, you agree to the use of cookies. More details can be found in our privacy policy .
Beijing Hutong Tour
Hutong Day Trips
Half Day Hutong Trips
Night Hutong Trips
Hutong Attractions
Top 10 Hutongs
Hutong History & Culture
Hutong Travel Tips
Hutong Hotels
Beijing Day Trips
Beijing Evening Tours
Beijing Multi-date Tours
Transfer Service
Small Group Beijing Day Trips
China Tours
Design Your Own Tour
Hutong Tours
Beijing Tours
Hutong Guide
Terms and Conditions
Privacy and Security
How To Book
Payment Guide
Beijing Day Tours
Beijing Group Tours
Beijing Tour Packages
Beijing Tours Guide
Times China Tours
Beijing Xian Tour
Shanghai Xian Tour
Beijing Shanghai Tour
Beijing Layover Tour
Shanghai Guilin Tour
Shanghai Airport Tour
Shanghai Cruise Port
Tianjin (Beijing) Port Tours

Tasting Table
NYC's Hutong Restaurant Is Serving Flaming Peking Turkey For Thanksgiving
Posted: November 17, 2023 | Last updated: November 17, 2023
New Yorkers are in for something special this holiday with one of their finest Chinese restaurants, Hutong, offering a limited-edition Flaming Peking Turkey for Thanksgiving . To find out what's so unique about this holiday special and how the restaurant prepares such an elevated dish, Tasting Table spoke to Hutong's Head of Barbecue, Chef Martin Mak. " Peking Duck is a quintessential dish in Chinese cuisine." The chef and his team introduced the classic version of dish at Hutong in 2021 and "this year, for Thanksgiving, we decided to take it a step further and introduce Flaming Peking Turkey, putting our one-of-a-kind spin on the beloved turkey dinner." 
If you're looking to mix up your holiday routine, having your turkey set aflame next to the table is sure to hit the mark. Make sure you show up hungry, though -- the Flaming Peking Turkey serves four to six people and is available by reservation only. The turkey serves the whole table "with traditional handmade steamed pancakes alongside traditional cucumber and spring onion" and comes in at a reasonable price tag of $200.
Read more: 12 Different Ways To Cook Chicken
A Once-In-A-Lifetime Eating Opportunity
A lot of time, effort, and care goes into making this show-stopping creation for the restaurant. Mak told Tasting Table, "Hutong Peking Turkey is air-dried for 36 hours and infused with Sichuan green chilies, star anise, ground black pepper and Hutong's homemade chili paste." After that, he adds, "the turkey is roasted for 40 minutes before the chef lights it in flames tableside with Chinese rose wine & rum." Mak says the idea to flame the turkey tableside was his idea, calling it a unique "to ensure [crispy skin on the duck]" as well as make the entire dining experience more exciting by "changing the way this dish is traditionally prepared ."
Food innovation is always something to celebrate and the lucky diners who get to enjoy this once-in-a-lifetime eating opportunity are sure to create a Thanksgiving to remember. It's a dine-in-only option, so don't plan on taking the turkey to go. This is the first year Hutong is offering this feast, with no guarantees that they'll bring it back next year, so don't pass the opportunity up. With only 12 Flaming Peking Turkeys on the menu, they may end up selling out sooner than you think.
Read the original article on Tasting Table .
More for You
Sen. Mike Lee calls for investigation of J6 committee after tapes released: 'Deliberately hid from us'
Meteorologists Just Released Snowfall Predictions For This Winter—Here's Where Flakes Are Most Likely to Fly
Warren Buffett Says Poor People Waste Money On These 12 Things
COVID Map Shows US Regions With Higher Case Levels
Video of Russia's latest Lancet drone striking a US Bradley IFV shows how the weapon has been adapted to evade Ukrainian defenses
It's not just a stereotype: Gen Z really does 'have a work ethic problem'
When should older drivers have to stop driving?
Haberman says this detail of Trump audio struck her
NBA says Hornets' LaMelo Ball must cover 'LF' tattoo, cites policy
The Arctic permafrost is 1,000 years old. As it thaws, scientists worry what it might unleash
Russia Foils Major Ukraine Attack on Putin's Prized Possession
My soon-to-be ex-husband placed his money in a trust before we married, and used it to buy properties. Am I entitled to any of these?
Bill Maher says Dems' last-minute San Fran clean-up for Xi is a sign that 'Trump is winning' in 2024
Should You Cover Your Turkey With Foil While It Is Cooking?
Joe Burrow ruled out for season as NFL investigates how Bengals reported the quarterback's injury
FDA recalls another 27 eye drop products: What you need to know as a consumer
Ukraine's troops work to advance on Russian-held side of key river after gaining footholds
I'm 60 with $6,100-a-month in Social Security disability and a pension. I want my money to work for 20 years — what do you recommend?
New January 6 Videos Praised by Republicans: 'Narrative Has Crumbled'
The Pioneer Woman Just Dropped An Entire Gift Guide At Walmart, With Items Starting At $11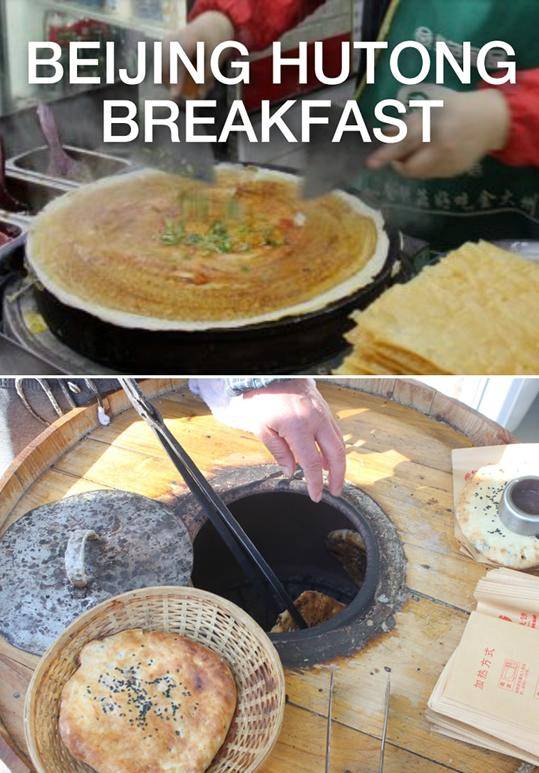 Beijing Hutong Breakfast by UnTour Food Tours
Event details.
Visit a Traditional Wet Market
Vegetarian-Friendly
Meet Our Vendors In Beijing's Hutong Alleyways
Taste 10+ Breakfast Dishes, Including the Famous Jianbing
TOUR PREVIEW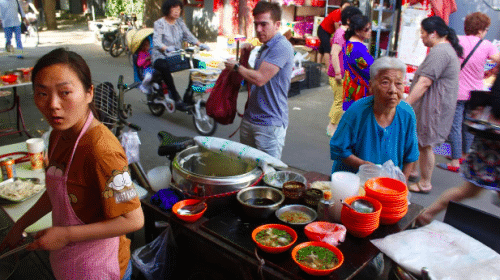 Duration: 3 hours
When: 9am Thursday & Sunday. For private tours or other dates, please contact us.
Where: Near Yonghegong (Lama Temple) Metro. The exact tour meeting point will be emailed upon booking.
Max Group Size: 8 guests + 1 guide. Please contact us for large groups.
Inclusions: 10+ Tastings • Wet Market Visit • Coffee or Tea • Unlimited Bottled Water & Soft Drinks • Welcome Packet • Awesome Bilingual Tour Guide!
Important Note: This experience is vegetarian- and kid-friendly.
DIETARY RESTRICTIONS
Vegetarians – Non-meat eaters are more than welcome and will find plenty to eat. We will make substitutions where possible.
Vegans – This tour offers a limited selection of dishes, but we are able to make some substitutions and add in excellent veg & tofu options at some stops.
Celiac Disease – We are not able to make substitutions for those with celiacs disease as soy sauce is very prevalent in our tour stops.
Nut/Shellfish Allergies – These allergies have not been a problem in the past, however we cannot guarantee that the utensils and other cooking tools have not touched any of the food tour ingredients. Please bring your epi pen or other meds to the tour if you choose to participate.