Choose your preferred currency

Australian and New Zealand visas: Expert advice and assistance
Australian Visa for Pakistani Citizens
Information about australian visa for pakistani citizens and how to apply, if you are a pakistani citizen, or hold a pakistani passport, you are not eligible for an eta (electronic) visa. instead, you can apply manually for an australian visitor visa that will allow you to visit australia for the purpose of tourism or business. depending on your circumstances, t he process can get complex. given our extensive experience and knowledge of the visa application process, australian travel visas  are able to provide with the necessary assistance to have your visa issued in the shortest possible timescale . we will guide you through the visa application process, and ensure that the correct documentation is submitted to ensure your application is completed in the quickest possible time..
Registration Fee
£ 28.00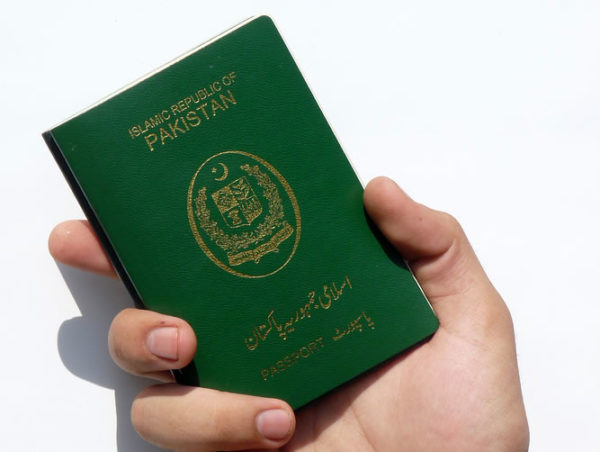 Visa Details
Australia visa for pakistani citizens, how do i get a visitor visa for australia on a pakistan passport.
An Australian Visa for Pakistani citizens allow travel to Australia for the purpose of tourism, to visit friends or relatives, or for business visitor purposes.
An Australia visitor visa for a Pakistani passport holder is valid for 12 months and usually allows for multiple visits during that time.
You are not allowed to do paid work in Australia on these visas.
Dependent on your personal circumstances, the visa that is granted may be for a shorter period than you applied for.
We advise you not to confirm any travel plans or flights prior to a decision on your application
Tourist visa for Australia from Pakistan, for Pakistani passport holders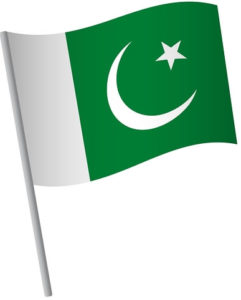 Please Note: You will be required to supply a copy of your passport and other supporting information, a list of which will be supplied after registration
Australian Business Visa for Pakistani passport holders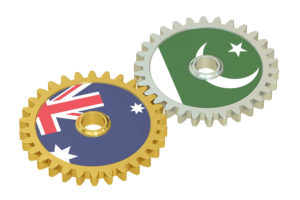 You will have to provide proof of the purpose of your travel.
As with the tourist visa application, you will be required to supply a copy of your passport and other supporting information, a list of which will be supplied after registration
What isn't covered by visitor visas
Only limited study is permitted.
On a visitor visa you may only study for a maximum of 3 months. If you wish to study for longer, you should look at an Australian Student Visa
You cannot work in Australia
An Australian visitor visa does not allow Pakistani citizens to do any paid work in Australia. Unfortunately Pakistani passport holders cannot apply for working holiday visas, but there are work visa options available. Please contact our offices for information
If you have Criminal Convictions
You must declare all criminal convictions. Depending on your personal circumstances and any sentence(s) imposed, the visa application process will be more complicated. It will take longer and you will have to pay additional charges. If you have criminal convictions, you must go to Australian visas for individuals with criminal convictions and register there instead.
How to apply for Australian visa using a Pakistani passport
  If you hold a Pakistani passport, the normal electronic application can't be used .  The application process for a visitor visa for Australia is manual. Our team of experienced advisers can assist you with this.
You may apply either from within Pakistan , or from the country where you normally live. If you are applying from outside Pakistan, you must have at least of 6 months remaining on your residency permit for your country of residence.
You are also required to have at least of 6 months  left on your passport  on the day of departure from Australia . The visa is  digitally linked to your passport. This means that if your passport is replaced for whatever reason, you will have to re-apply for your the visa and incur the application fees again.
STEP 1:  Register your request to apply for an Australian Visitor Visa using a Pakistani passport.
We invite you to register your request to apply for an Australian visitor visa. One registration fee will cover multiple applications.
The cost of this initial registration is £28.00 
STEP 2: Preparing your information and checklists.
Once you have completed the online registration, a named member of our team of experts will contact you and provide a checklist of suitable supporting information for your application, and also where to apply.
STEP 3: Submit you Visa Application
You may feel that you now have enough information, and that you can continue to complete the application on your own. However, if you would like further assistance from our experienced advisers, our Professional fee is £90  per application.
For this fee we will
advise on the suitability of your supporting information before submitting the visa application
advise you on any changes that we feel may be useful
prepare the application and submit it to Australian Immigration
be available to advise on any questions raised by Australian Immigration after submitting your application.
We make no other professional charges
STEP 4: Pay any additional fees
These fees will be payable directly to the agency / organisation that provides the service.
Australian Immigration costs The Australian Government application fee is AUD140.00
For South African passport holders there can be further fees for:
medical examinations / health checks that you may be have to undergo
police clearance certificate for every country where you have lived
recognition checks e.g. passport type photos or fingerprints
any documents that need to be verified, e.g. passport
These fees paid are for the processing of your Australian visa application, therefore you will NOT be able to claim a refund if the application is refused
Australia visitor visa requirements for Pakistani Citizens
General requirements when applying for an australian visitor visa.
You must be outside Australia when you apply for the visa
You must meet health requirements: Australian Immigration use The World Health Organisation guidelines to assess the health risk you may pose. The WHO considers Pakistan to be a high risk country for tuberculosis. The medical checks you have to undergo will take this into account, and depend on your personal situation
You must be of good character : If you have any criminal convictions, you must declare them. Australian Immigration will consider these, along with a number of other factors to assess your character. If you have a criminal record, you must apply on the criminal conviction application system.
Debts to the Australian government : You or your family must have no debts to the Australian government from any previous trips to Australia
Have sufficient funds : You must provide proof that you have access to enough money to pay for your whole trip
Be a genuine visitor : You must obey the conditions of your visitor visa and leave Australia before your visa expires
Adequate Health insurance : Australia does not have agreement with Pakistan to cover medical expenses. This means that you'll be personally responsible for any medical bills during your stay in Australia. You must ensure that you have sufficient health cover before entering Australia
Supporting documents required by Pakistani Passport Holders applying for an Australian Visitor Visa:
When you apply for your Australian Visa, you must provide various items of information to Australian Immigration. This is required to enable them to fully assess your application. It is in your interest to provide all the information that they request.
This is an example of the supporting information:
A certified copy of your passport
If you are applying for a tourist visa , this is can be to visit friends, relatives or for tourism. You will have to provide details of your travel plans
If you are applying for a business visitor visa, this can be to attend meetings, seminars, business negotiations etc. This visa doesn't permit paid work in Australia, and you are no allowed to sell goods during your visit. You have to provide details of your trip and a letter of invitation from the company that will be your host.
Proof of funding : This can be bank statements, or a letter of invitation showing your host is willing to provide accommodation or pay travel expenses in Australia. You also need to show that your flights (both ways) will be paid for before you visit Australia
Your intention to leave  Australia (e.g. a return flight)
How long does it take for a Pakistani passport holder to get an Australian Visa?
Once Australian Immigration have received all the supporting information that they have asked for, they will start to process your your visa application. It normally takes about 4 weeks to reach a decision. This is from the day that they have all your information, not from the day of making the application. The actual time that it takes will depend on your personal circumstances, so this as a guideline only.
We suggest that you to wait until you have your Australian Visa, before confirming your travel plans.
Conditions of an Australian Visitor Visa for Pakistani Citizens
The conditions of your visa will depend on.
your personal circumstances,
the reason for your trip to Australia, and
how long you intend to stay in Australia.
The conditions for a visitor visa are:
You may not do any paid work
You are only allowed to study or attend training for 3 months in total.
Make sure that you have adequate health insurance for your entire trip to Australia.
You must leave Australia before your visa expires.
Australian Immigration may grant the visa for a single visit, or for multiple visits. You must check the conditions of your visa
Please note that the visa may be granted for a shorted period of time than you have applied for.
If you already have a visa, you can check the conditions that apply to your personal visa
Ready to start your visa application?
Do you need assistance in selecting the right visa for you?
Request a consultation.
Complete your details here to request a Telephone Consultation
Name * First Last
Phone * The full international telephone number where we can contact you
When would be a convenient time to contact you? *
Details about your enquiry *
Consent * The information that we collect will be used exclusively for the purposes of dealing with your enquiry. Read the full Privacy Policy I agree to the privacy policy.
Phone This field is for validation purposes and should be left unchanged.
Share this:
404 Not found
rehman travel .com --> Call Us --> Call Us Islamabad Lahore Karachi Peshawar --> , australia visit visa.
Are you dreaming of exploring the historic sites, vibrant cities, and picturesque landscapes of the Australia? Look no further than Rehman Travels, your trusted partner in making your Australia visit a reality. With our expertise and personalized service, we are here to guide you through every step of the process, ensuring a seamless and memorable journey.
Australia Visit Visa from Pakistan
To apply for Australia Visit Visa from Pakistan, you generally need to follow these steps:
Determine the Type of Visa: There are different types of Australia Visit Visas, such as Standard Visitor Visa, Family Visitor Visa, Business Visitor Visa, etc. You should select the one that corresponds to the purpose of your visit.
Online Application: Visit the official Australia government website for visa application . Create an account and fill out the online application form. You'll need to provide personal information, travel plans, and the purpose of your visit.
Documents: Prepare the required documents, which may include:
Valid passport
Passport-sized photographs
Bank statements to show you can support yourself during the visit
Invitation letter (if applicable)
Itinerary of your trip
Any supporting documents related to your visit's purpose (e.g., business meetings, family events, etc.)
Biometrics Appointment: After submitting the online application, you must schedule a biometrics appointment at a visa application center. During this appointment, your fingerprints and photograph will be taken.
Pay Fees: Pay the visa application fee online as part of the application process. The fee can vary depending on the type of visa you're applying for.
Attend an Interview: In some cases, you might be required to attend an interview at the visa application center. This is more common for specific types of visas or if additional information is needed.
Waiting Period: After submitting your application and attending the biometrics appointment, you must wait for your visa to be processed. The processing time can vary depending on factors such as the type of visa, time of year, and your circumstances.
Decision: You'll be notified of the decision on your visa application. If your application is approved, your passport will be stamped with the visa, and you'll be allowed to travel to the Australia for the specified purpose and duration.
It's important to provide accurate and complete information in your application and to ensure that you meet all the requirements for the specific type of visa you're applying for.
Australia Visa Fees Pakistan
The Australia visa fees for applicants from Pakistan can vary based on the type of visa you're applying for and the duration of your intended stay. Please note that visa fees can change over time, so it's essential to check the official Australia government website or consult Rehman Travels for the most up-to-date and accurate information regarding visa fees.
To find the current Australia visa fees for Pakistani applicants, follow these steps:
Visit the official Australia government's visa and immigration website:
Look for the "Fees for visas and applications " section or similar wording. This section should provide information on the current visa fees for various categories.
If you prefer, you can also contact Rehman Travels and get all the information.
Remember that visa fees can change, so always make sure to refer to the official sources for the most accurate and up-to-date information before submitting your application .
Australia Visitor Visa Requirements
An Australia Visitor Visa is designed for individuals who wish to travel to the Australia for tourism, business meetings, family visits, or other short-term purposes. Here are the typical requirements for a Standard Visitor Visa:
Valid Passport: You must have a valid passport that will remain valid throughout your planned stay in the Australia
Visa Application Form: You must complete the online application form accurately.
Passport-Sized Photographs: Typically, you'll need to provide recent passport-sized photographs that meet the Australia government's specifications.
Travel Itinerary: Provide details of your travel plans, including your intended travel dates, accommodation information, and any planned activities.
Proof of Funds: You must demonstrate sufficient funds to cover your travel expenses, including accommodation, transportation, and daily expenses. This can be done by providing bank statements, pay slips, or other financial documents.
Purpose of Visit: Define the purpose of the visit.
Tourism: If you're visiting for leisure or tourism, you might need to provide details of your planned activities and places you intend to visit.
Business: If you're visiting for business meetings or conferences, you'll need to provide details about the purpose of your trip and the organizations or individuals you'll be meeting.
Ties to Home Country: You should provide evidence of strong ties to your home country, such as a job, property, family, or other commitments. This helps demonstrate your intention to return home after your visit.
Medical Insurance: It's advisable to have medical insurance that covers your stay in the Australia.
Additional Documents: Depending on the purpose of your visit, you might need to provide specific additional documents. For instance, if you're attending a conference, you might need an invitation from the organizers.
Online Visa Application for Australia from Pakistan
At Rehman Travels, we are committed to assisting you in every step of your Australia visa application journey. Our user-friendly online platform, expert guidance, and reliable services make the process smoother and more convenient. For the most accurate and up-to-date information, trust Rehman Travels to help you embark on your Australia adventure.
Contact Rehman Travels today for personalized assistance and exceptional visa application services.
Apply for Australia Visa from Pakistan
At Rehman Travels, we take immense pride in simplifying the often intricate visa application process, resulting in an exceptionally smooth and stress-free experience for all our valued clients. Our paramount goal is to facilitate your journey by providing unwavering support and comprehensive guidance at every step.
We understand that navigating the intricacies of visa applications can be overwhelming. That's why, with Rehman Travels as your dedicated travel companion, you can rest assured that you are not alone in this journey. Our experienced professionals are at your service, ready to assist you in tackling even the most complex visa application requirements with confidence and precision.
Connect with Rehman Travels today for personalized assistance and a trusted partner in your travel endeavors.
1. How can I apply for a Australia Visit Visa from Pakistan?
To apply for an Australia Visit Visa from Pakistan, complete these steps:
Create an account on the Australian government's visa application website.
Fill out the online application form, upload the required documents, and pay the fee.
Schedule a biometrics appointment, attend it, and await the visa decision via email or the application portal.
2. What are the Australia Visit Visa requirements for Pakistani citizens?
Australia Visit Visa requirements for Pakistani citizens generally include a valid passport, completed online application, passport-sized photos, proof of funds to cover expenses, travel itinerary, the purpose of visit details, and any relevant supporting documents. Meeting these requirements enhances your visa application's chances of approval.
3. How much bank statement is required for an Australia visitor visa?
The required bank statement for an Australia visitor visa varies, but a general guideline is to show you have sufficient funds to cover your expenses during your stay.
4. How can I get an Australia Visit Visa from Pakistan?
To obtain a Australia Visit Visa from Pakistan, follow these steps:
Create an account on the Australia government's visa application website..
• Complete the online form, upload the necessary documents, pay the fee, and schedule a biometrics appointment at a Visa Application Center.
• Attend the appointment, await the visa decision, and receive your passport with the visa if approved.
5. What is the Australia visa success ratio in Pakistan?
A total of 155,693 applications were lodged, resulting in 124,808 visas being approved for Pakistani Nationals across various categories such as visits, work, immigration, study, settlement, and family purposes. The success rate peaked at 80.16%, and the rate of refusals decreased to 19.84%.
6. Is the Australia Visit Visa fee refundable?
No, the Australia Visit Visa fee is generally non-refundable, regardless of whether the visa application is approved or denied. It's important to carefully consider your travel plans and ensure you meet all the requirements before applying to avoid inconvenience.
7. What is the Australian visa processing time from Pakistan?
The processing time for a Australian visa from Pakistan varies based on the type of visa and individual circumstances. It can take several weeks to a few months.
Important Links
+92 42 111 786 785 --> +92 51 111 786 785, whatsapp your query to rehman travels : --> click on number to whatsapp your query: +923111786785, request a call back, apply for visa.
Head Office 01 & 03, Allay Plaza, Near PIA Head Office, Fazl-e-Haq Road Blue Area Ph: +9251111786785
Rehman Travels, office no 5, lotia building no 2, club road Karachi gymkhana Ph: 021111786785
3 Ground Floor Al-LATIF Centre, Main Blvd Gulberg, Gulberg III, Lahore Ph: 042111786785
Ground Floor, Cantonment Plaza, Fakhar-e-Alam Rd, Peshawar, KPK, Pakistan Ph: 091 7251626
Fazal Karim Plaza No117, Sector F-1, Kotli Road, Mirpur, AJK Ph: 05827 439802-6
Firj Murar, Somali Road (Behind Mashreq Bank) Deira, Dubai -UAE Ph: +971 55 1374455
Office# 10, Siteen Street, Makkah Ph: +966 54 10 90 152 +92 334 4443553
Office 702, Sultan Street Madinah Ph: +966 56 395 2276 +966 54 100 4436
4 Mount Pleasant Road, Romford, Essex, United Kingdom Ph: +44 7983 486052 +44 7983 486052
Main PWD Rd, opposite Tehzeeb Bakers, Plaza 13/15, Block C Police Foundation, Rawalpindi, Islamabad Capital Territory Ph: (051) 5740025
Adjacent to Street #2, Bashar Colony Railway Road Haripur. Ph: +92300 333 64 69
Create Account
Join Our Newsletter
You may unsubscribe at any time. -->
Sign In / Sign Up
Apply Online
Complaints / suggestions.
We are always trying to improve our services. If you have any complaint/suggestion regarding our services, please feel free to write us. The messages will be confidential and will be viewed only by CEO of the company.
Australia VISA REQUIREMENTS FOR Pakistan CITIZENS IN 2023
Citizens of Pakistan must get an e-visa to visit Australia as tourist.
Key Things to Know
Citizens of Pakistan must get an E-Visa to visit Australia as tourist.
The allowed stay is 90 days.
Your Pakistan passport must be valid on the date of entry.
Airlines can verify the status of an electronic visa holder by using Australia's Advance Passenger Processing (APP) system before boarding the aircraft. Verification by airlines using Australia's Advance Passenger Processing (APP) system will require the details of the travel document that the visa is issued against.
Passengers who have transited through or have been in Italy on or after 5 March 2020 will go through medical screening upon arrival.
Entry and Transit Restrictions
Passengers who have transited through or have been in China (People's Rep.) in the past 14 days are not allowed to transit or enter Australia.
This does not apply to the immediate family members of nationals of Australia.
This does not apply to airline crew.
Passengers who have transited through or have been in Iran on or after 1 March 2020 are not allowed to enter Australia for 14 days, from the time they left or transited through Iran.
This does not apply to nationals of Australia, their immediate family members, permanent residents of Australia and their immediate family members.
Passengers who have transited through or have been in Korea (Rep.) on or after 2100 AEDST 5 March 2020 are not allowed to enter Australia for 14 days, from the time they left or transited through Korea (Rep.).
How to get Australian visa by yourself
Photo requirements, frequently asked questions, do pakistan passport holders need a visa to visit australia.
Department of Immigration and Citizenship
Carrier Guide
Entry documents
Immigration proceedures
E--Visa 600
Immigration regulations
Migration Act
Accepted passports and travel documents
Arrivals Manual
Immigration regs - transit
Immigration regs - armed forces part 2
Eligible nationals for transit
Health regulations for Australia
Australia Visa Guide For Pakistanis
by Hammad19999 | Dec 30, 2021 | Travel Guide | 1 comment
Australia is a popular destination for Pakistani travelers due to its gorgeous and vibrant culture that is a draw for visitors worldwide. Many Pakistani Expats reside in Australia, and relatives living in Pakistan are eager to travel to Australia visa guide for Pakistanis as well.
Suppose you're visiting Australia with a visitor visa or business visa in 2022, and you are eager to learn more about Australian visa requirements, the procedure for applying, Australia visa fees, the requirements for documents, and processing times. In that case, you're in the right spot. The complete process is described below.
The visa application process is completed at the Australia Visa Application center Karachi, Lahore, and Islamabad. Biometrics are required for all applicants. The applicant will bear any additional costs to cover the biometric process and processing of the visa by the Australian Visa Application Center.
Australia Tourist Visa From Pakistan Passport Requirements
Scanned copies of each page of your passport
Scanned documents of all pages in your passport with stamps or visas
Family Details
A Family Registration Certificate issued by the National Database and Registration Authority (NADRA If you don't possess a Certificate of Family Registration Certificate, provide Form B or provide a reason why you cannot obtain either of the documents)
If you are married, Wedding Register Certificate from NADRA or Nikah Nama Photos
One recent passport-sized image (taken within the past six months)
Funds/Finances
You must prove that you have enough money to cover your expenses during your time in Australia:
A bank account maintenance note as well as
Bank statements from the last three months
The above data should be stamped and endorsed by the bank
If a friend or relative in Australia finances your trip:
A letter from a close friend or family member informing them that they will fund your trip to Australia. The letter should contain the full name of the person and dates of birth as well as their relationship with you and the length of your stay that they will be able to assist you during, as well as
Proof that your relative or friend can provide for you during your time in Australia:
Bank statements for the past three months
Salary slips/payslips for the past three months
If your visit is paid for by a friend or relative from outside Australia:
A letter from a family member or friend states that they will contribute to your travel to Australia. The letter should contain their full name, the date they were born, along with their connection to you, and the period of your visit they plan to assist you during and
Salary slips/pay sheets for the previous three months;
Copy of the contract or letter from their employer containing specifics about their job, income, and period of employment or contract.
If your relative or friend is self-employed, proof of the following: Name and address of the business and information on what the company, a business registration certificate as well as bank statements related to the business
Travel Arrangements
Details of travel arrangements/accommodation and planned travel itinerary
We recommend that applicants not confirm their reservations or purchase tickets for flights before their visa request has been accepted
Evidence of Assets
If you have assets Examples:
Ownership of land is a matter of land ownership
Ownership of property;
The evidence of shares or investments
Polio vaccination
A valid polio vaccination certificate
If you're employed:
Payslips/ Salary slips for the past three months;
An official copy of the contract or a letter from your employer that outlines your job title, information about your earnings, duration of your employment contract;
A letter from your employer stating confirms that your leave (period must be specific) is approved by your employer and that you will return to work following your absence or business trip
If you're self-employed:
The evidence of the business's details: Name and address of the business as well as information regarding what the company's nature is, authorization, financial statements that relate with the company, as well as
A certified duplicate of the National Tax Number (NTN) Registration Certificate issued by the Federal Board of Revenue
If you're an undergraduate student:
The proof of your enrollment at your college or school
Candidates who are under 18 years old who travel without one or both of their parents
A statutory consent from the non-traveling parent/s has to be submitted along with Form 1229 Consent forms to issue an Australian visa for a child who is under the age of 18 from the non-traveling parent or guardian along with
A certificate of authenticity proving the relationship between a parent and their child (birth document); Official copies of parents' or guardians' passports or national identity cards
Individuals who are old or older
Proof that you have medical insurance for the duration of your stay in Australia.
Additional information
Be honest when submitting applications. Don't fill in false information or submit fake or counterfeit documents. If the visa has been refused in the past, give the proper reason or reason for the rejection. The rejection rate for visas for Australia visa guide for Pakistanis is exceptionally high. You must provide as many documents as possible to convince the visa officer to visit and return to the airport on time. The more connections to Pakistan you can demonstrate, the easier it will be to gain the visa. If you pay tax towards FBR in Pakistan, submit tax returns for this year and prior years. However, ensure that the amount you list on your tax documents aligns with the income you reported on taxes on your returns. If you own a piece of land, property, or anything else, then submit the documents in addition. If you're staying in the home of someone else, then you should specify how many bedrooms the house has. The visa counselors will examine the house thoroughly, and if the person who is sponsoring doesn't have enough room or bedrooms for you or your family members, your visa is likely to be denied. It is recommended to make reservations for hotels on any major website such as Booking.com, Agoda, etc. and then attach your booking confirmations along with the application. The bookings can be canceled when your visa is refused.
Australia Visa Application Centers in Pakistan
Australia Visa Application Center Islamabad Park Road, Chattha Bakhtawar Chak Shahzad, Islamabad
Australia Visa Application Center Lahore 20 Ex American Center Building, Opposite Ganga Ram Hospital, Queens Road, Lahore
Australia Visa Application Center Karachi 43/1/D, Razi Road PECHS Shahrah e-Faisal KARACHI Helpline Phone No: Contact for PTCL landlines For landlines of PTCL: 0900 07860 All mobile providers dial shortcode: 9999 These numbers are accessible only from Pakistan only. They are high-end rate numbers, and they will charge you 15 PKR per minute.
Australia Visa Rejection Appeal from Pakistan
If your Visa 600 Visit is rejected, you are entitled to appeal. The cost to submit a review request is $1673. If you prevail, you will receive the price of half of this amount refunded. The current AAT process time to resolve visitors' refusal is approximately four months.
This is the perfect webpage for everyone who wishes to understand this topic. You realize so much its almost hard to argue with you (not that I personally would want toÖHaHa). You definitely put a brand new spin on a subject that has been written about for a long time. Great stuff, just great!
Submit a Comment Cancel reply
Your email address will not be published. Required fields are marked *
Save my name, email, and website in this browser for the next time I comment.
Destinations (7)
Resorts (1)
Uncategorized (9)
Recent Posts
Is Traveling a Hobby? (Learn About Travelling as a Hobby)
Why is Traveling so Tiring?
Why is Traveling Important? (9 Reasons Why It's Important)
9 Things to Do Before Your Vacation
How to Overcome Jet Lag Fast
404 Not found

How to Apply for an Australian Visa from Pakistan in minutes?
Australia seems the perfect spot for Pakistani travelers interested in international travel. As one of the most multicultural nations in the world, Australia welcomes people of all cultures. Also, Pakistani tourists traveling for fun have much to see and do. Meanwhile, major cities like Sydney, Melbourne, and Perth have lively art scenes and delicious food.
Apart from this, Australia has abundant natural areas across various climates, making it a fantastic place to explore and enjoy the outdoors. Likewise, Australia is a sightseeing paradise, whether the Great Barrier Reef or the Outback.
CHECK: Cyprus Visa from Pakistan
Getting a visa to Australia requires effort, and planning takes time. However, this guide provides Pakistanis with all the details about how to apply for an Australian visa from Pakistan and how much it costs.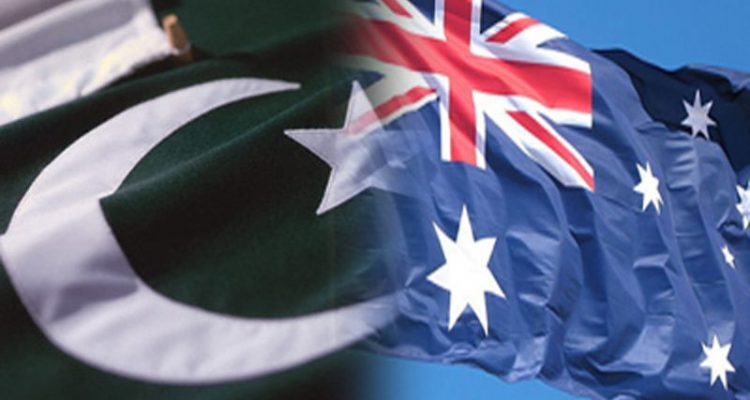 Jump to Any
Choosing the Right Visa for Australia
As a Pakistani applying for an Australian tourist visa, you must first determine whether you qualify, no matter if you want to learn more about Australia or take in its scenic landscape. Here's a look at some of the main categories.
Business Visa
The business visa is ideal for individuals who wish to travel to Australia for business-related purposes, including:
Visit trade shows, conferences, and meetings in Australia.
Business engagement documentation is required.
Most business visas are valid for 3-12 months.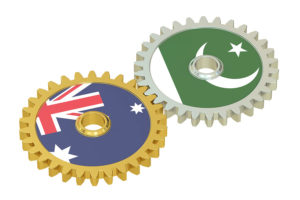 Work Visa
Work visas allow skilled Pakistani nationals to move to Australia longer-term for employment and gain temporary residency.
Australia needs qualifications for in-demand jobs.
Australian employers must offer you a job and sponsorship.
Health care, engineering, and IT are common sectors.
Working Holiday Visa
Pakistani youth can experience Australian culture through the working holiday visa:
Young adult (18-30)
Best For short-term jobs
Work as a harvester, hotelier, or constructor to fund your travels.
Minimum education requirements apply.
Australia allows independent travel on a 1-year visa.
Tourist Visa
Tourist visas are the best option for visiting Australia for leisure purposes such as tourism, sightseeing, or spending time with family.
Stay for 3-12 months.
Proof of funds is required.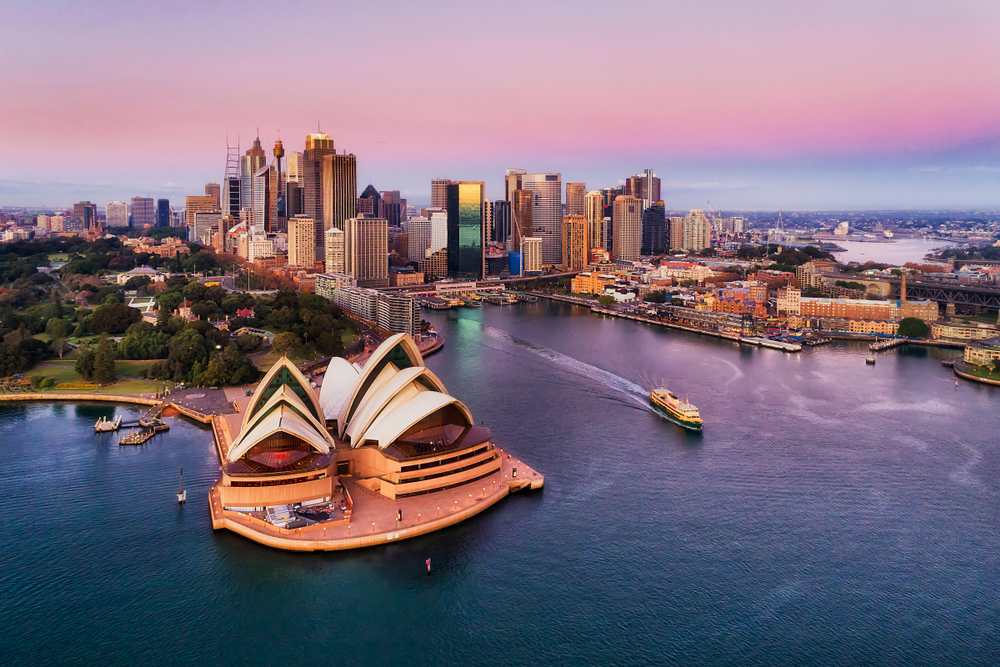 Australia Tourist Visa Guide for Pakistanis
Pakistani citizens must apply for an Australia tourist visa to visit family or enjoy Australia's beautiful scenery. Following these steps will ensure that your visa application goes smoothly.
Step 1: Eligibility Check
First, meet the eligibility requirements for the Australian visa subclass you plan to apply to. You must possess a valid passport, meet health and character requirements, have sufficient funds, and leave Australia on time.
Step 2: Get the Right Visa
Choose the appropriate visa category based on your travel purpose.
The tourist (Subclass 600) visa is valid for 12 months.
Business visits require a Business tourist (Subclass 600) visa.
Step 3: Pakistani Australian Visa Documents
Pakistani applicants must prepare the following to meet Australian entry requirements:
Valid passport (6 months minimum)
Copies of all passport pages
Pakistani visa/residence permit (foreigners)
Passport photo
Flight and hotel bookings
Sponsor letter (if applicable)
6-month bank statement
Employer letter and salary slips
Pension docs (retirees)
Student card (students)
Parental consent letter (minors with one parent)
Business registration and Chamber documents (business tourists)
NOC from department (civil servants)
Polio certificate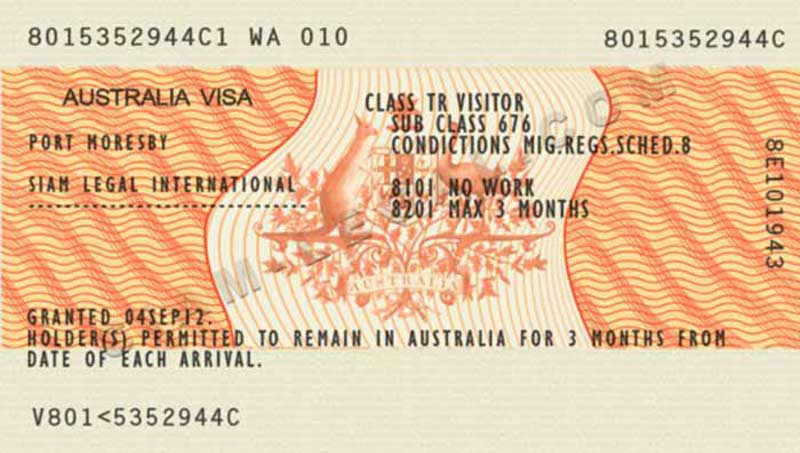 Step 4: Create an ImmiAccount
Now, you need to create an ImmiAccount on the Australian Government's immigration website. This account allows you to submit an Australia visa application electronically.
Step 5: Complete the Online Application Form
You will need to complete a visa application form specific to the visa you are applying for:
Note: Information about your passport, background, and travel plans must be accurate.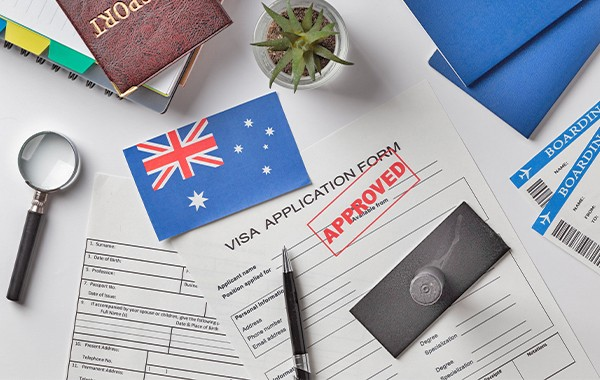 Step 6: Upload Required Documents
In the attachments section of your ImmiAccount online application, upload each document scanned in good quality.
CHECK: Brazil Visa for Pakistani
Step 7: Pay the Visa Application Fee
You must pay a non-refundable fee of AUD 145 (27000 RS approximately) for a tourist visa.
Step 8: Complete Biometric Collection
Pakistani applicants must provide biometric information at the Australian Visa Application Centres in Pakistan. Therefore, attend your appointment on the scheduled date and time to provide fingerprints and photographs.
Step 9: Visa approval
Once a decision has been made regarding your application, you will receive an email notification through your ImmiAccount. You can download the visa grant letter or visa label electronically if the visa is approved.
Step 10: Print the Visa
Print a copy of the visa grant for your passport so you can carry it with you when you travel to Australia. You can then book flights and accommodation and prepare for your Australian visa.
Analyzing Australian tourist Visa Costs for Pakistanis
Want to explore Australia's culturally diverse streets or admire the iconic Sydney Opera House? Remember to include visa costs in your budget when dreaming of Aussie adventures.
Tourist Visa Fees
Tourist Visas of Subclass 600 are valid for stays of up to 12 months, during which you can enjoy fun-filled vacations. An initial fee of approximately AUD 90 (17,000 PKR) for a three-month stay increases to approximately AUD 356 (68000 PKR) for a year-long stay.
Business Visa Fees
When traveling for work, you can obtain a Subclass 600 Business Visa, which permits short-term business activities. The fees will be similar to those for a tourist visa, depending on the length of your stay.
Travel Authorization Fees
For short-term travel, consider the Subclass 601 Electronic Travel Authorization, which costs around AUD 13 (2,300 PKR) and is valid for up to 90 days.
Additional Costs for Australian Tourist Visa
Depending on your circumstances, the total cost may be a few thousand rupees more. Extra fees may apply on:
Health checkups
Police credentials
Biometric registration
Note: Check Australian immigration websites for the latest visa fees.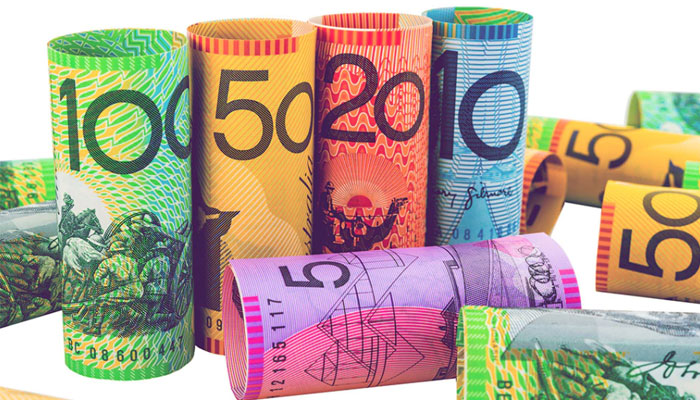 Conclusion
Applying for an Australian visa from Pakistan is time-consuming, but seeing Australia's spectacular sights is well worth it. Also, check visa processing times and follow the steps outlined in this guide when preparing your application.
Further, prepare all required documentation carefully and give honest, detailed responses to increase your approval chances. Finally, share your experiences on How to Apply for Australian Visa from Pakistan with us.
Leave a Reply Cancel reply
To continue to Trips.pk
New Member ? Register Now
Forget Password
Provide Your Email ID Below To Recover Your Password
Please Sign In To Proceed
Use our one-click sign in
Register as a Travel Business
Please Provide following information to Register
Have an account already ? Sign In
Register as User
Have Already Account ? Sign In
Australia Visa from Pakistan
If you are planning to visit Australia from Pakistan then you can apply for Visa from trips.pk at a very low price without struggling hard with complete consultancy, advisory, and file preparation in 5 days of processing time in PKR 30000 Only.
More Details
Being a land of dreams Australia contains some of the best travel destinations in the world. The visitors can explore the multicultural cities, rainforests, islands, and various other natural wonders. The top attraction sites of the country are Sydney Opera House, Great Barrier Reef Marine Park and Blue Mountains.
Quick Facts About Australian Visa:
Visa Required: Yes
Visit Visa Duration: Up to 90 Days
Visa Processing Time: Min 48 Hours
Travel Insurance Cover Required: Min EUR 30,000
Flight Booking to Apply for Visa: Not required
Require Agent/Consultant to apply: May or may not ​
How To Get Australian Visit Visa From Pakistan
First of all, decide what visa option you are going to choose
Now, go and sign up for ImmiAccount
Fill the online application form and complete your application
Now, gather all the required documents for your visa application
Now, pay the visa application fee ( Visa cost Australia AUD140 to AUD1,020 ), the online mood of visa fee application will be applied
Submit all the required documents of your visa application
Get visa grant notice and print it out from your Online Application Portal
There are some general guidelines are for you that double-check your requirements, provide return proof, apply at least before 3 months of your departure.
Australian Visa Types:
Electronic Travel Authority (subclass 601)
Transit visa (subclass 771)
The visitor (subclass 600)
Work and holiday visa (subclass 462)
Working holiday visa (subclass 417)
Australia Visa Fee For Pakistani Citizens:
Applicants are required to pay the Online Australia Visa fee 2023 from Pakistan :
Electronic Travel Authority (subclass 601) : AUD 145
Transit visa (subclass 771) : Free
The visitor (subclass 600) : AUD 365
Work and holiday visa (subclass 462) : AUD 485
Working holiday visa (subclass 417) : AUD 485
Service fee at the Visa Application Centre such (VFS Global) VFS Global works for the Australian Embassy as the application accepting authority. They charge their own services charges which are around: Rs. 5,000 to 10,000
Important Notes for Australia Visa:
Embassy processes for visas .
If you are offering the complete requirements of your visa application then it will take only 48 hours to process your application. However, the maximum period of the visa application process is 28 days and it is exceptional case your visa application process will be delayed. So, visa process is not much difficult.
Passport Validity
The passport of applicants must be valid for at least 06 months before going to apply for visa.
Visa Application Validity
It can be varied according to your visa type for which you are going to apply.
Travel Insurance
Applicants are required to buy travel insurance which must cover minimum EUR 30,000.
Visa Interview
There is no need for visa interview. However, the embassy may call you for any piece of information they won't find from your visa application.
Additional Documents
It is possible that the embassy can require any further documents except the documents checklist mentioned for your general visa application.
How to Track Visa Application?
Your visa application center such as VFS Global always takes care of your application. Once you submit the application you are notified that your application has submitted. However, when your application reached the embassy you are also informed and even you are also informed through email and other sources that your visa application has returned to VFS Global from the embassy.
Visa Success Tips
Australia always welcomes foreigner especially visitors who are intended to move Australia for pleasure, meeting, business, and other recreational purposes. If your case is genuine then you will be offered priority by the embassy. So, make a direct appointment for your visa application to the Australian embassy and do not believe in the fake agents or scams you are looking around you.
Travel Agencies
Travel Agents Can also help you in Australia Visa Process,You need travel agents Because they are expert in Embassy Process,Here are Some Well Reputed Australia vist visa travel agents they can help you in getting Australia Visa from Pakistan .
Documents Required for Australian Tourist Visa From Pakistan :
There are several categories exist for Australia toursit Visa from Pakistan and these are included on Electronic Travel Authority (subclass 601), eVisitor (subclass 651), transit visa (subclass 771), visitor visa (subclass 600), working holiday visa (subclass 417), and work and holiday visa (subclass 462). For almost all the visa applications the general required documents checklist is given below. All the applicants before going to apply make it sure that they submitting the application with the complete documents:
Completely filled the visa application form
Original valid passport with at least 06 months validity
Passport size photographs, the photo must not be older than 06 months
Photocopies of passport, especially photocopies of the pages where identity detail is mentioned or where the travel history is mentioned
Proof of Pakistani national identity is required. For this purpose, applicants will show national identity card, NIC
An invitation letter or sponsor letter is required if you are going through a sponsorship offered by your acquaintances.
Applicants are also required to show a character certificate. For this purpose, a police clearance certificate may be applicable. You can also show your records of military services (if any).
Previous visa history or travel history is required (if any)
Proof of fund is mandatory and for this purpose, you can choose one of the following moods:
Personal bank account statement
Proof of payslips from your company of work
Proof of property or accommodation
Proof of audited accounts
Proof of tax records
Proof of credit cards limit
Applicants are required to show return proof
The travel itinerary is also required by the applicants
Proof of sound health is also mandatory. For this purpose, applicants are required to show medical clearance certificate from a recognized medical organization
Applicants are also required to buy Travel insurance which must cover almost 5,000 AUD
Autrailia Visa Processing Time
The standard Visa processing time is five working days. However, processing times can vary according to individual circumstances and scenarios.
What is the duration of a visit visa to Australia for Pakistani citizens?
Pakistani citizens can stay in Australia for up to 90 days on a visit visa.
How long does it take to process an Australian visa application from Pakistan?
The minimum processing time for an Australian visa application is 48 hours, but it can take up to 28 days in exceptional cases.
Is travel insurance required for an Australian visa from Pakistan?
Yes, applicants are required to have travel insurance that covers a minimum of EUR 30,000.
Do I need to book a flight before applying for an Australian visa from Pakistan?
No, flight booking is not required as part of the visa application process.
Australia Visa Services
Have an inquiry about Visa For any Country?
Fill out the Following form and our travel consultants will contact you back with offers.
How To Apply For Australian Tourist Visa From Pakistan?

By: Highbrow
How to get Australian Visa From Pakistan
Comments (0)
Australia is one popular destination for Pakistani visitors for a number of purposes. It is a popular destination because of its scenic beauty, educational standard, and welcoming attitude towards Pakistani citizens. One of the main reasons for Pakistani citizens visiting Australia is for tourism purposes. Australia's rich culture and scenic beauty are bound to attract visitors from all across the globe. For those who intend to visit Australia for tourism, you must apply for a tourist visa.
Australian Tourist Visa Requirements
When applying for a tourist visa for Australia, you must carry the following documents to get approval for the tourist visit. So, these are the Australian Tourist Visa Requirements .
Passport: scanned copies of the complete current passport and of the pages of any previous passport that has stamps or visas.
Family details: your original Family Registration Certificate that is issued by NADRA (National Database and Registration Authority) to Pakistani citizens. In case of an inability to provide this certificate, you must provide your B form. If neither of these can be presented, you must give a reason for it.
Funds and finances : For proof that the family or individual has sufficient funds to support them during the visit to Australia, the following must be provided. These need to be stamped/endorsed by the bank.
A letter of bank account maintenance
A statement issued by the bank for the last three months
If a relative in Australia is endorsing the tourist visit, the client must provide a statement from the relevant claiming that he or she is indeed endorsing the visit. This letter should also mention the relative's full name, date of birth, length of stay that they will finance, and the relationship they have with you. Additionally, the relative must also provide the following as evidence that can support your stay:
    A bank statement for the prior three months
    Payslips or salary slips from the previous three months
As for anyone outside financing your tourist visit to Australia, the same requirements apply. Additionally, they must submit a copy of the contract from their employer stating their position, income, and the duration of the contract of employment. For relatives or friends who are self-employed, they must provide the name and address of their business, the nature of the business, the registration license for the business, and a bank statement from the business.
Other Requirements
Other requirements include details of the travel arrangements, evidence of any assets, a valid certificate of polio vaccination, and details of employment.
How to Apply for a Tourist Visa for Australia from Pakistan
The visa application process includes the following steps:
Step 1: select the visa subclass you want to apply for, a Tourist visa in this situation. You can then download the relevant visa form from the official website.
Step 2: collect the supporting documents that you need for the visa application. You can find the list of required documents for the specific visa type on the official website.
Step 3 : prepare to pay for the visa fee as a bank draft.
Step 4: you need to schedule an appointment with AVAC before you make an online application.
Step 5 : submit the visa application and biometrics to AVAC.
Following the above-mentioned procedure and keeping in mind the visa application requirements, your application should go smoothly.
Australian Tourist Visa Process From Pakistan
Australian tourist visa requirements
Recent Posts
5 Ways to Earn Money When Studying Abroad – Study in Europe
What Is the Role of Education Consultants in Pakistan – Highbrow
Study Abroad Consultancy Services in Pakistan – Highbrow International
Why Pakistani Students Are Moving Abroad for Study?
What is the Difference Between An Immigration Lawyer and a Consultant?
Consular Timings: Mon – Wed: 9:30 AM to 1:00 PM Thu: 9:30 AM to 1:00 PM & 2:00 PM to 4:00 PM Friday: 9:30 AM to 12:00 PM
Consular timings: consular timings: mon – wed: 9:30 am to 1:00 pm thu: 9:30 am to 1:00 pm & 2:00 pm to 4:00 pm friday: 9:30 am to 12:00 pm.
As per Visa Policy:
Visa is issued on a valid Passport only.
No visa is issued on a Travel Document or Identity Document.
Overseas Pakistanis having expired NICOP/POC or lost it, can travel to Pakistan by getting renewal slip of the same from NADRA. In case, no renewal slip is available, they may also travel to Pakistan where they can get landing permit free of cost by showing NICOP/POC (expired) or "B" Form to FIA Immigration staff. The landing permit will be for 72 hours only. For more info please visit www.fia.gov.pk
Note: For the processing time of issuance of visa please visit the NADRA website. The submission of incomplete applications will delay the visa processing.
Please select Visa Category
Dual nationals / foreign nationals of pakistani origin, required documents.
Copy of CNIC / NICOP (both sides), Pakistani Passport and Pakistani Birth Certificate
For applicant'(s) under 18 years of age, a Letter of Consent  must be provided by both parents and attested by the Justice of the Peace (JP)
Spouses and Children of Pakistani Nationals
Marriage Certificate issued by NADRA or by Australian authorities
Copy of CNIC / NICOP (both sides) and Pakistani Passport
Birth Certificate issued by NADRA or by Australian authorities
Marriage Certificate of parents
Copies of parents CNIC / NICOP (both sides) OR Pakistani Passport of both parents
A Letter of Consent by both parents, attested by the Justice of the Peace (JP)
Visit Friends or Tourism
Invitation Letter from a Pakistani national (clearly mentioning inviter's CNIC and address)
Copy of inviter's CNIC/NICOP (both sides)
Confirmed Hotel Booking covering duration of stay in Pakistan
For applicants under 18 years of age, a Letter of Consent by both parents, and attested by the Justice of the Peace (JP)
Business Visa
Invitation Letter from Inviting Company OR Invitation Letter from the relevant Chamber of Commerce / Trade Body authorized by the Office of DGTO, Ministry of Commerce, Pakistan
Certificate of Registration of Inviting Company in Pakistan.
Mountaineering and Trekking
Sponsor Letter from a Designated Tour Operator in Pakistan
Copy of Agreement between Designated Tour Operator and a Department of Tourism in Pakistan
Student Visa
Prospective students who wish to pursue higher education in Pakistan can apply for a 2-year Student Visa
Admission letter from concerned Pakistani University
No Objection Certificate from Higher Education Commission / Economic Affairs Division / Ministry of Inter Provincial Coordination / Ministry of Health / Ministry of Education
No Objection Certificate from Australian Government
Sponsorship letter and Bank Statement (in case your family is accompanying you)
Diplomatic Visa
Foreign Diplomats can apply for a GRATIS Visa for duration of their diplomatic assignment
Note Verbale by the sending State / Organization (including information about predecessor or in case of newly created posts, approval letter from Ministry of Foreign Affairs, Pakistan)
Official Visa
Letter from the Australian Government
Letter of Recommendation by Ministry of Foreign Affairs / Economic Affairs Division / any other inviting Ministry.
NGO / INGO Visa
Invitation Letter from the NGO / INGO in Pakistan
Proof of Registration of the NGO / INGO in Pakistan
Journalist Visa
Letter from the Australian Media Agency / Organization
Recommendation Letter from the Ministry of Information & Broadcasting, Pakistan
Pilgrim Tourism
Invitation and copy of CNIC (both sides) of the inviter from Pakistan
Invitation Letter from Gurdawara Parbhandhak Committee Pakistan and Introductory Letter from Sikh Association within Australia
Sports / Seminars / Conferences / Cultural Events
Invitation Letter from the Host Organization in Pakistan
Tabligh Visa
Invitation Letter by the Authorized Tableeghi Center in Pakistan
Missionary Visa
Invitation Letter from the Registered Missionary Organization in Pakistan
Handyvisas.com >
Pakistan e-Visa Online >
Pakistan eVisa Requirements for Australian Nationals
Australian citizens traveling to Pakistan are eligible to obtain an electronic visa .
To successfully gain entry to Pakistan, you are required to follow the Pakistan eVisa requirements for Australian citizens.
If you are an Australian passport holder traveling to Pakistan for reasons of tourism you can do this by applying for a Pakistan eVisa online through a simple application form.
How to Apply for a Pakistan eVisa as an Australian Citizen
There are 3 easy, simple steps Australians must abide by when applying for a Pakistani visa online :
Filling out the basic personal information , contact details, and passport data
Double-checking that all the data provided is correct and error-free
Paying the Pakistan eVisa processing fee with a credit or debit card
Some of the fields that need to be completed are the following:
Date of birth
Place of birth
Nationality
Passport number
Passport issuance and expiry date
Email address
Home address
Phone number
Completing the application form for a Pakistan eVisa from Australia is easy and takes just a few minutes to fill in and submit for approval. As it all takes place online, it means Australians do not have to visit or contact a Pakistani embassy or consulate .
Important : The eVisa form cannot be edited once it is submitted, so it is recommended that Australian nationals check the form carefully to avoid mistakes and possible delays, or even the rejection of the visa.
What are the Pakistan eVisa Requirements for Australian Citizens
Australian passport holders will require to comply with the following entry requirements when applying for a Pakistan eVisa:
A valid Australian passport
A color passport-style photograph of the Australian passenger
Proof of accommodation details during their stay in Pakistan
A valid credit or debit card to pay Pakistan's eVisa processing fee
An accessible email address where all the relevant information regarding the Pakistan eVisa, including the visa itself, could be sent.
Australian nationals visiting Pakistan are advised to read the general visa conditions for Australian citizens  before submitting their Pakistan eVisa application form.
Pakistan eVisa Processing Time for Citizens of Australia
Pakistan eVisas are usually processed in around 10 business days . This can take longer during busy travel periods, so ensure you allow enough time for processing before traveling.
The approved Pakistan tourist eVisa will be electronically linked to your Australian passport , and a copy will be emailed to the address registered on your application.
Travelers should print out a copy of the Pakistan eVisa and bring it with them while traveling to, and within, Pakistan in case officials wish to inspect it.
On arrival, you are also required to present the Australian passport you used to apply for your eVisa . Travelers with dual nationality must ensure they carry the correct passport.
Travel to Pakistan from Australia
The approved Pakistan eVisa permits expedited entry to Pakistan through air, land, and sea , including all major international airports and border crossings.
Visitors must remember to carry their passport and a copy of their approved Pakistani eVisa in case border officials require them to check that all the information is correct.
Australian citizens must take into consideration that losing the passport used to apply for the Pakistani visa will invalidate the travel permit. This occurs because, once the eVisa is granted, this is digitally linked to the Australian passport.
On rare occasions, a Pakistani eVisa application may be rejected due to errors or inconsistencies . If this occurs, nationals of Australia will have the opportunity to submit a new eVisa application.
What Is a Pakistan eVisa for Australian Citizens
The Pakistan tourist eVisa authorizes single entry to the country for a stay of up to 3 months for tourism and leisure reasons. Citizens of Australia are also eligible for a double-entry option .
Australians are able to extend the Pakistani visa to a total of 6 months by applying for an extension online when they are in Pakistan.
In the case of a single-entry visa , the most common option among Australians, if you leave Pakistan's borders at any point, your visa then expires and you will require a new eVisa to return.
Travelers visiting Pakistan for reasons of business, work, or study can also apply for different types of eVisa which allow different lengths of time in the country.
Australian nationals visiting Pakistan for purposes other than tourism, for example, business, work, or study, should check the relevant Pakistan visa policy or contact a Pakistani consulate in Perth, Melbourne, or Sydney or the Pakistani embassy located in Canberra.
Application Steps
Covid update for pakistan.
Last update: 06/11/2023
There are no COVID-19 travel restrictions for Pakistan.
Country policy
Learn about Pakistan's visa policy and the visa requirements for your nationality.
Visa requirements checker
Related news.
In today's world, traveling has become an integral part of our lives. Be it for leisure or work, many of us find ourselves regularly on the move across borders. However, one integral aspect that you may overlook is the safety of your travel documents. Losing these critical papers can turn a dream holiday into a
Venturing abroad is an exciting experience, filled with new cultures to explore, foods to taste, and vistas to see. However, before immersing oneself in these novel experiences, one must navigate the labyrinthine process of obtaining a visa. While the general rule of thumb dictates that visa requirements ask you for a sober, straightforward exchange of
Traveling the world can be an enriching experience, opening doors to new cultures, customs, and unforgettable memories. However, not all countries are as welcoming to tourists, and obtaining a visa can be a daunting task. In this article, we'll explore the hardest countries to get a visa for, and the reasons behind their strict visa
A passport is the key to traveling abroad. However, some passports are considered to be "stronger" than others. The world's most powerful passports are those that offer the greatest travel freedom. The strongest passports are those that allow the holder to enter the most countries easily, without extra entry requirements, such as visas. There are
Featured on
Pakistan eVisa for the citizens of Australia
When traveling to Pakistan, you must remember to apply for your Pakistan eVisa before entering the country. Otherwise, you will get rejected. If you don't have one, iVisa.com allows you to apply online for this travel document.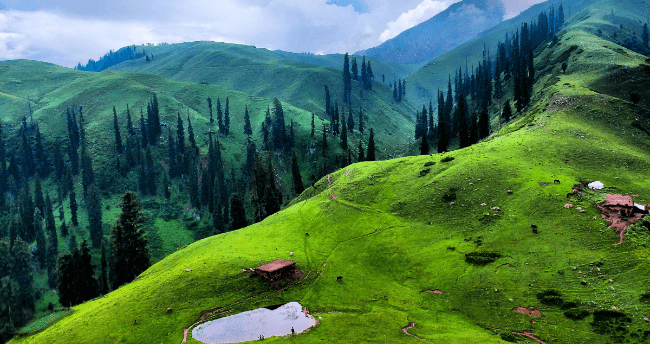 Need more information about the Pakistan eVisa for the citizens of Australia? Continue reading our FAQs.
Frequently Asked Questions
Do i need a vaccine to travel to pakistan as a citizen of australia.
All visitors are recommended to get vaccinated against Hepatitis A, Hepatitis B, Typhoid, Cholera, Yellow Fever, Japanese Encephalitis, Polio, and Rabies before entering the country.
Also, due to the pandemic, the Covid-19 vaccine is recommended to ensure your safety.
Do I need a PCR Test to travel to Pakistan as a citizen of Australia?
Travelers must present a negative PCR Covid-19 test result within 72 hours before departure. The only citizens exempt from it are children younger than 12 years old, disabled passengers, and high-level international delegations.
Do I need to quarantine upon arrival in Pakistan as a citizen of Australia?
Visitors who test positive for the rapid antigen Covid-19 upon arrival must quarantine in a designated facility. Travelers younger than 6 years old are exempt from this test.
What is the Pakistan eVisa for the citizens of Australia and how can I apply for it?
The Pakistan eVisa is an electronic travel authorization document that allows visitors to enter Pakistan. However, you also need to carry the Pakistan Pass Track to enter. This is a single-entry visa, which means that you can enter the country and stay up to 30 days within 90 days after being issued.
These are the steps you have to follow to apply for the Pakistan eVisa for the citizens of Australia.
Step 1 : Complete our online form with your information, then choose the processing time.
Step 2 : Review that all the information is correct before choosing your payment method.
Step 3 : Finally, scan all the required documents.
What is the cost for the processing time for the Pakistan eVisa for the citizens of Australia?
iVisa.com has three alternatives for you to choose from:
Standard Processing Time : This option has been customized for those travelers who have sufficient time for their travel as it provides the document in a few days at an affordable cost.
Rush Processing Time : For those travelers who require their document a bit early, this option is available at a bit expensive cost.
Super Rush Processing Time : This is the best option for those who need their document urgently for the most expensive cost.
These prices include the Government Fee.
What documents do I need for my Pakistan eVisa for the citizens of Australia?
You need to scan the following documents:
Your Passport with at least 6 months before the expiration date.
A Passport photograph with white background.
Accommodation and Air Ticket data.
An e-mail address, so you can receive your Pakistan eVisa .
A payment method that can be a credit or debit card.
Can iVisa.com be trustworthy?
Yes! iVisa.com believes that customers are the most important, that's why we never let them down. You can read all about our past work in the feedback section .
I have some questions about the Pakistan eVisa for the citizens of Australia, who can I speak to?
For any concerns you can contact our customer service , they are available 24/7.
iVisa.com Recommends
If you love museums and learning about history, culture, and traditions, you must visit the Ganish Village. This village is a winner of the UNESCO Asia-Pacific heritage. In this place, you will learn about the traditional life of Hunza. Walking along the traditional village roads, you will find a water tank and several carved wooden mosques around it, believed to be between 100 and 200 years old.
Village legend has it that the Ganish warriors practiced crossing the river in this water tank before actually crossing the Hunza River and attacking the villages of Nagyr. Ganish is a living museum, where traditions are still preserved, and you can experience them together with the villagers. Another interesting destination is the Archaeological Museum of Balochistan, also known as the Quetta Museum.
In these galleries, you can see the Moenjodaro figurines, pottery pieces from Balochistan sites, and Stone Age utensils. The museum is not only limited to archaeological exhibits, it also has military material, including a sword used in 1919, which still has the blood of the British commander. When you visit these museums do not forget to look for a guide to give you a magical tour.
Related Articles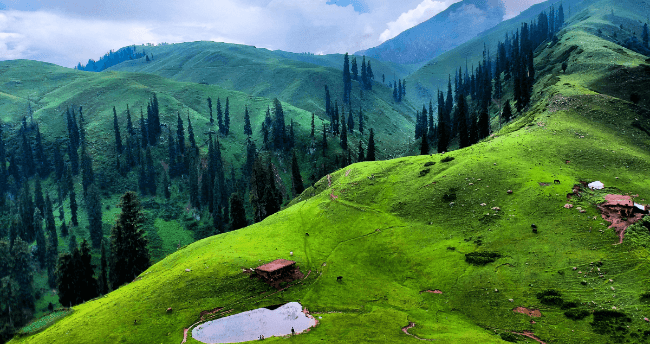 Pakistan eVisa for Citizens of Bangladesh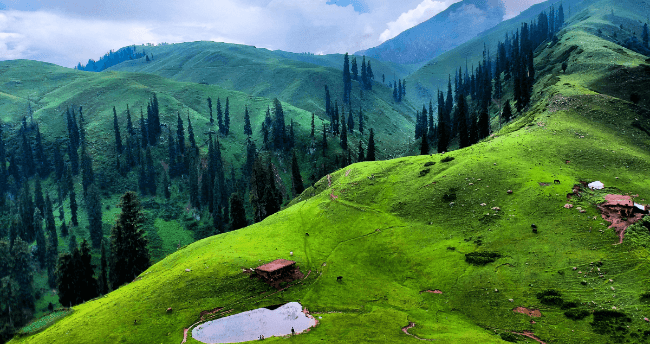 Pakistan eVisa for Citizens of Sri Lanka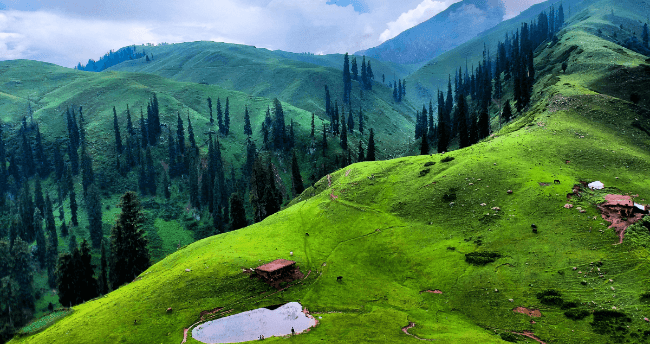 Pakistan eVisa for Citizens of Azerbaijan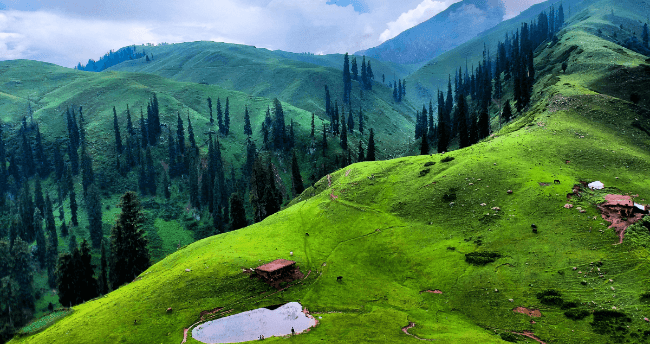 Pakistan eVisa for Citizens of Canada
Why Western countries share the blame for the plight of 1.7 million Afghans being deported from Pakistan
PhD Candidate, Australian National University
Disclosure statement
Susan Hutchinson is executive director of Azadi-e Zan, an NGO dedicated to helping Afghan women's human rights defenders. This is an unpaid role. She is also a member of the Australian Civil Society Coalition for Women, Peace and Security.
Australian National University provides funding as a member of The Conversation AU.
View all partners
On November 1, Pakistan began a nationwide operation to deport over 1.7 million Afghans it says are living in the country illegally. There are now an estimated 10,000 people returning to Afghanistan each day.
Pakistan has indicated the deportations are designed to reduce cross-border incursions from Taliban fighters based in Afghanistan. But it is more likely the interim military government is succumbing to populist politics around inflation, housing shortages and cost of living pressures in the country.
There were already over a million Afghans living in Pakistan before the Taliban came back into power in Afghanistan in August 2021. But the UN High Commissioner for Refugees (UNHCR) has been unable to process all of the estimated 600,000 to 800,000 Afghans who have fled to Pakistan since then. It is estimated only about a third of Afghan refugees in Pakistan are registered with the refugee agency .
The level of documentation that Afghans in Pakistan have varies extensively. Some entered the country without visas and passports. Some entered on visas and have been waiting indefinitely for renewal, others are on expired visas.
The UNHCR has subcontracted much of the registration of refugees to other organisations in Pakistan . Often, payment to a local broker is the only way refugees are able to get an appointment. This is entirely unreasonable when countries like Australia require UNHCR registration of refugees to facilitate priority processing .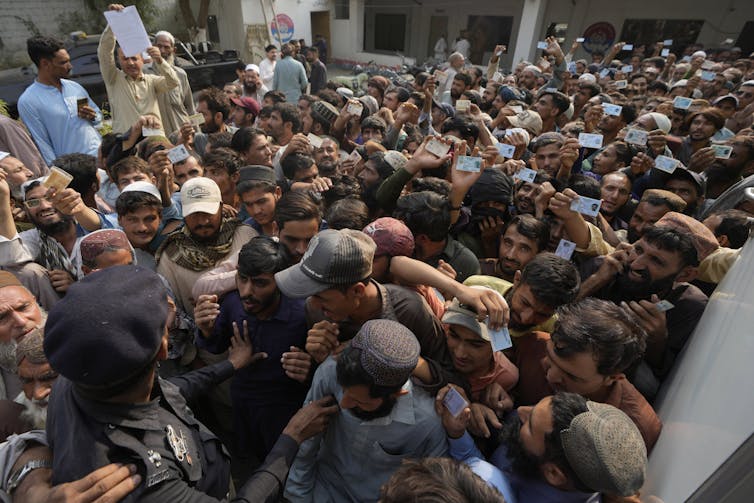 Many refugees experience lengthy waiting periods to be registered, formally recognised as refugees and then issued an ID card, let alone referred for onward resettlement. Shelter, food and medical assistance are not even considered.
Refugee identity documents are not even enough to protect people from deportation. There have been reports of police detaining and threatening people with valid Pakistani visas . Activists told me of incidents in which police have torn up valid visas and Afghan passports.
Many Afghans have applied for resettlement in countries that were members of the NATO-led force that maintained security in Afghanistan, such as the US, Canada, Australia and countries in the European Union. But as the world has turned its eye to other conflicts, those countries have fallen drastically short of their promises to Afghan refugees. It is estimated only 200,000 Afghans have been resettled globally since August 2021.
Read more: 'I feel suffocated': Afghans are increasingly hopeless, but there's still a chance to preserve some rights
A trickle of visas approved for Afghans
Human Rights Watch has also highlighted the unreasonably slow processing times for Afghan refugees in resettlement countries, such as the US, UK, Germany, Australia and other EU countries. This is particularly true for women and girls, the organisation says :
Afghan women and girls have often faced greater barriers to obtaining asylum, as destination countries have often prioritised assisting Afghans – overwhelmingly men – who contributed to their military efforts.
Since the Taliban returned to power, only 12,200 Afghan applicants have received a humanitarian visa to enter Australia. During the 2022 federal election campaign, Labor promised to increase the total refugee and humanitarian intake to 27,000 people annually . But this hasn't happened.
Australia has promised just 26,500 humanitarian and 5,000 family places for Afghans from 2021-26.
Yet, there are more than 147,000 Afghan applicants still in the queue waiting to be processed from the 189,000 applications received since August 2021. And earlier this year, the Department of Home Affairs quietly removed human rights defenders from its list of groups to receive priority visa processing from Afghanistan.
A dire situation for women and girls
Former US President George W. Bush said in the early 2000s that the US went to Afghanistan to liberate the country's women , but those women have been forgotten now.
Today, Afghanistan remains in one of the world's most dire humanitarian crises .
The United Nations has described a system of gender apartheid under Taliban rule, in which women are prevented from participating in any public life, education or economic activity outside the home.
Infant and maternal mortality rates have skyrocketed because women are not allowed to travel to seek medical attention, female doctors are not allowed to work and male doctors are not allowed to treat female patients.
Leaders of NGOs that work on women's education and other women's rights continue to be disappeared . Women who are brave enough to protest on the street are beaten. Journalists are routinely detained for covering such issues.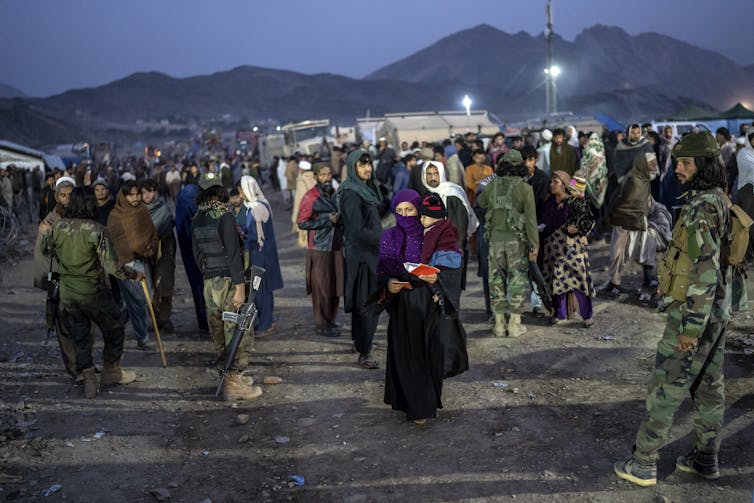 Last year, the UN Women's Peace and Humanitarian Fund launched a new program dedicated to supporting women's human rights defenders around the world. However, I've been told this program is now facing a US$14 million (A$22 million) funding shortfall.
This fund provides small grants to a number of Afghan women's human rights defenders to fund their ongoing advocacy work and relocate them or help them flee when their lives are in danger. Often, these women need this money to pay exorbitant prices for visa extensions to stay in Pakistan, or for exit permits to leave the country if they are given a resettlement place elsewhere.
If countries like Australia and the US help make up this shortfall, more women will have access to these grants and be able to escape extreme security risks.
What now for Afghans living in limbo?
Western countries must keep their promises to process refugee visa applications for Afghans in a timely fashion.
Australia refuses to grant refugee visas to people currently in Afghanistan. Yet, the government is still taking years to process the claims of incredibly high risk individuals outside the country who meet several priority processing criteria. Those people fled to countries like Pakistan and Iran and are now being deported because the process has taken so long.
Read more: As the Taliban returns, 20 years of progress for women looks set to disappear overnight
Similarly, Afghans who are eligible for special immigrant visas to the US can also wait for years. Even if they get an appointment with the US embassy in Islamabad, there is no guarantee of a timeline when they will be sent to the US.
These timelines have to change. Globally, poorer countries shoulder the burden as the hosts of the overwhelming majority of refugees. Pakistan is now deporting Afghans. Iran, host to more than three million Afghan refugees , will likely follow soon .
Afghanistan
Human rights
Deportation
Research Manager, Anne Kantor Fellowship
Dean, Faculty of Arts
St Baker Soyer Chair of Dermatology
Deputy Editor - Sports and Society
Lecturer/Senior Lecturer in Electrical Engineering